The Latest Beautiful Countertop Trends to Follow
For the latest countertop trends, kitchens are becoming bolder with heavy textures, confident use of colors, and durable beautiful materials. Countertop trends are increasingly focused on creating drama and impact. Luxurious materials can achieve a stunning effect, whether in busy residential homes or kitchens used for entertaining and socializing. With the constant emergence of kitchen brands and innovative design concepts, you're sure to find a stylish look that suits you.
1.Dark Countertops
Dark surfaces are a trend in modern kitchen design that can help you achieve a dramatic look. Dark countertops can have different subtle variations and tones, making them more distinctive. Dark colors can be foundational or luxurious, bold or elegant, industrial or classic, traditional or modern.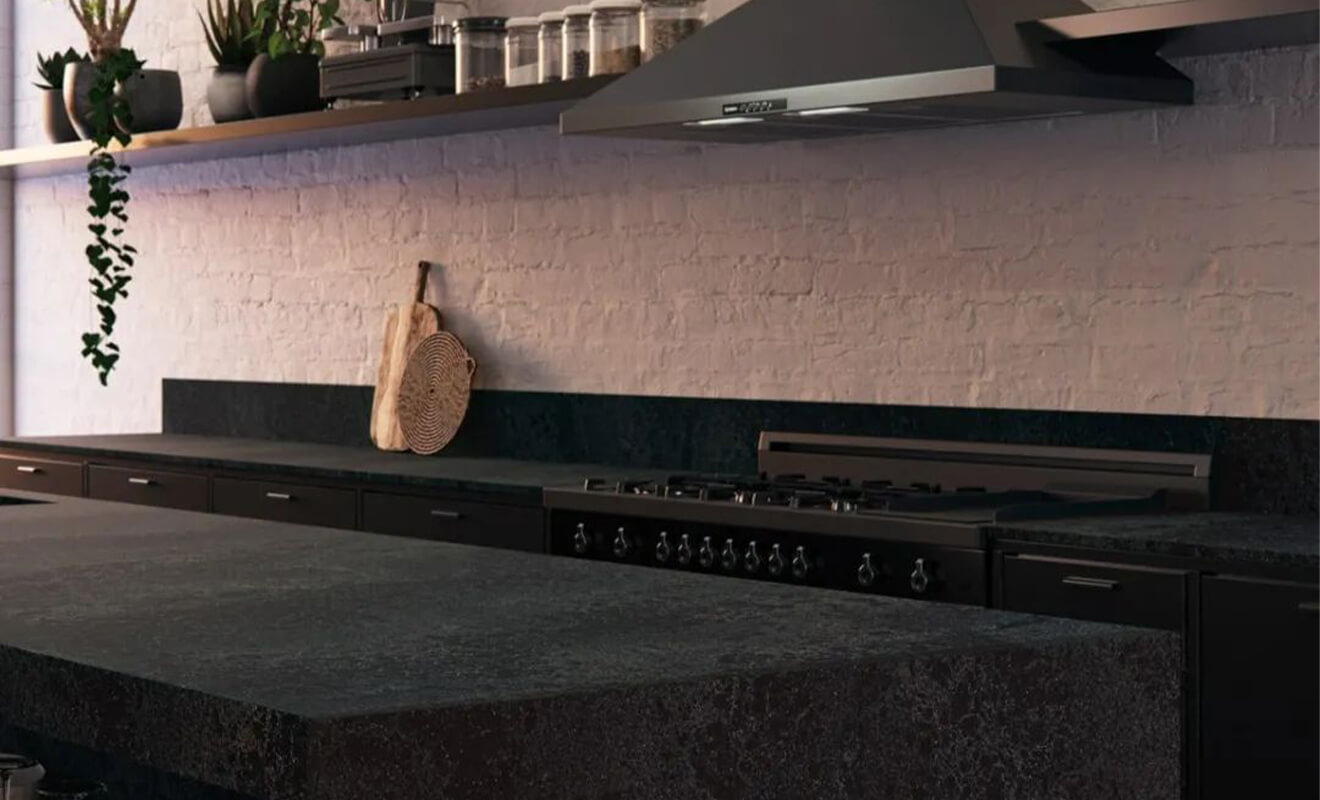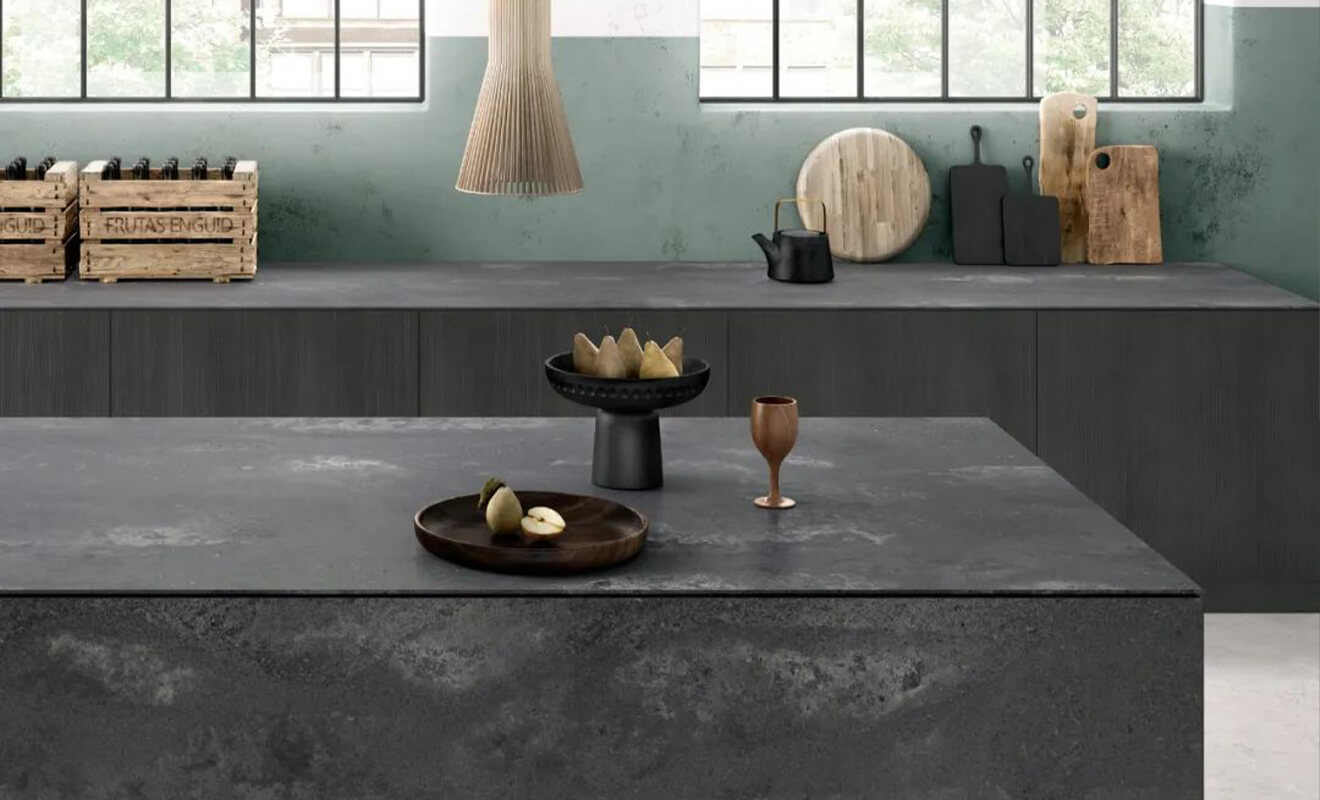 2. Quartz
Quartz is a special material that is highly attractive. It is a man-made stone made from chips, resins, and pigments, while quartz is a metamorphic rock that was once sandstone. It can create stunning kitchen countertops. Some quartz options have a particularly appealing appearance, making them suitable as beautiful and luxurious stones for regular kitchen use. Lovely textures can also be applied to quartz, adding more dimensions to the stone's appearance and highlighting its natural beauty.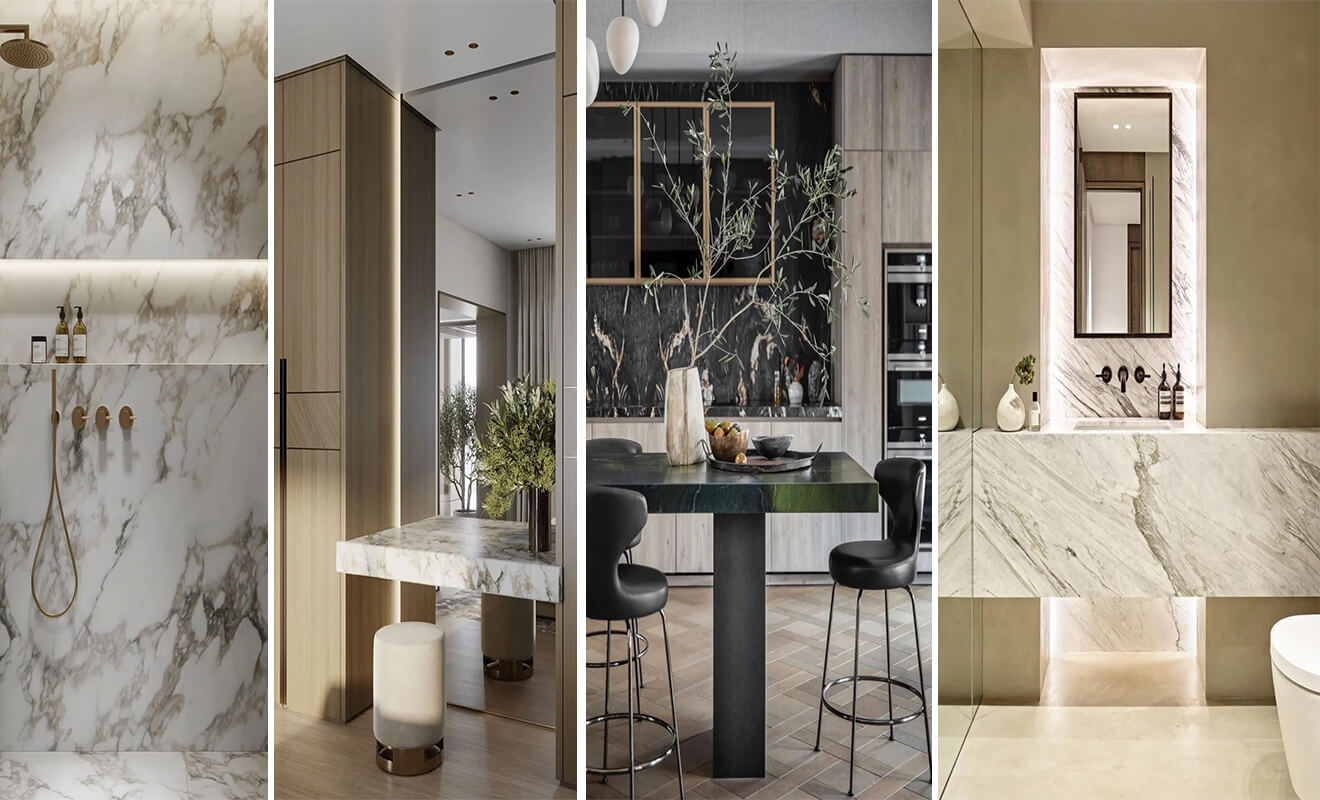 3.Countertop Lighting
Personalized marble island countertops and marble kitchen countertops have been popular for a while, and selecting a thick-cut countertop as the centerpiece of the room is often the preferred way to showcase the stone. Now, you can choose to make the island countertop glow. Certain countertop options come with a backlit translucent effect, making it radiant. Crystal textures with golden tones can give it a lava-like appearance that is stunning when paired with warm neutrals and metallic accents. In modern homes, it's about striking a balance between clean spaces and cozy warmth, achieved by adding texture rather than contrasting colors or excessive objects. Maximizing the texture of stone countertops through backlighting creates beautiful features, showcasing not only the unique internal structure but also introducing an overall sense of warmth throughout the design.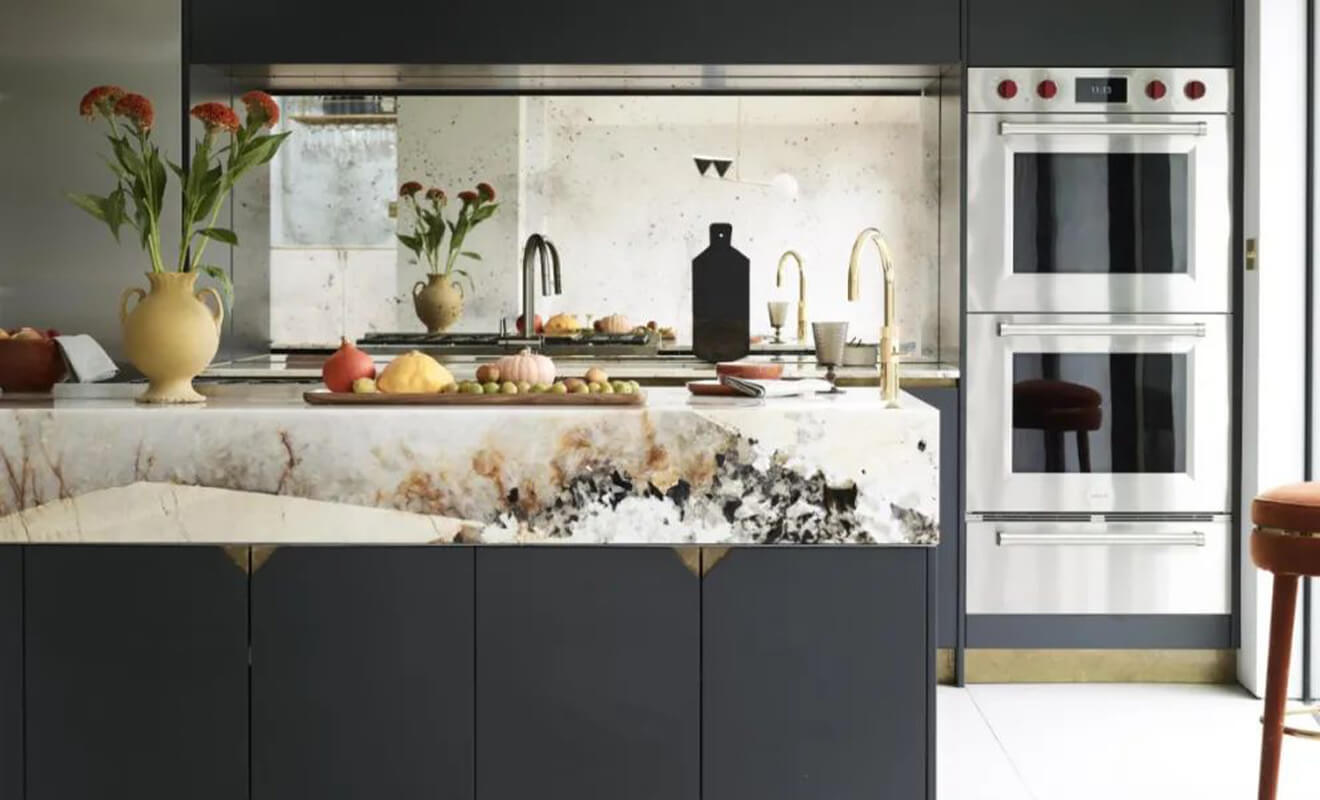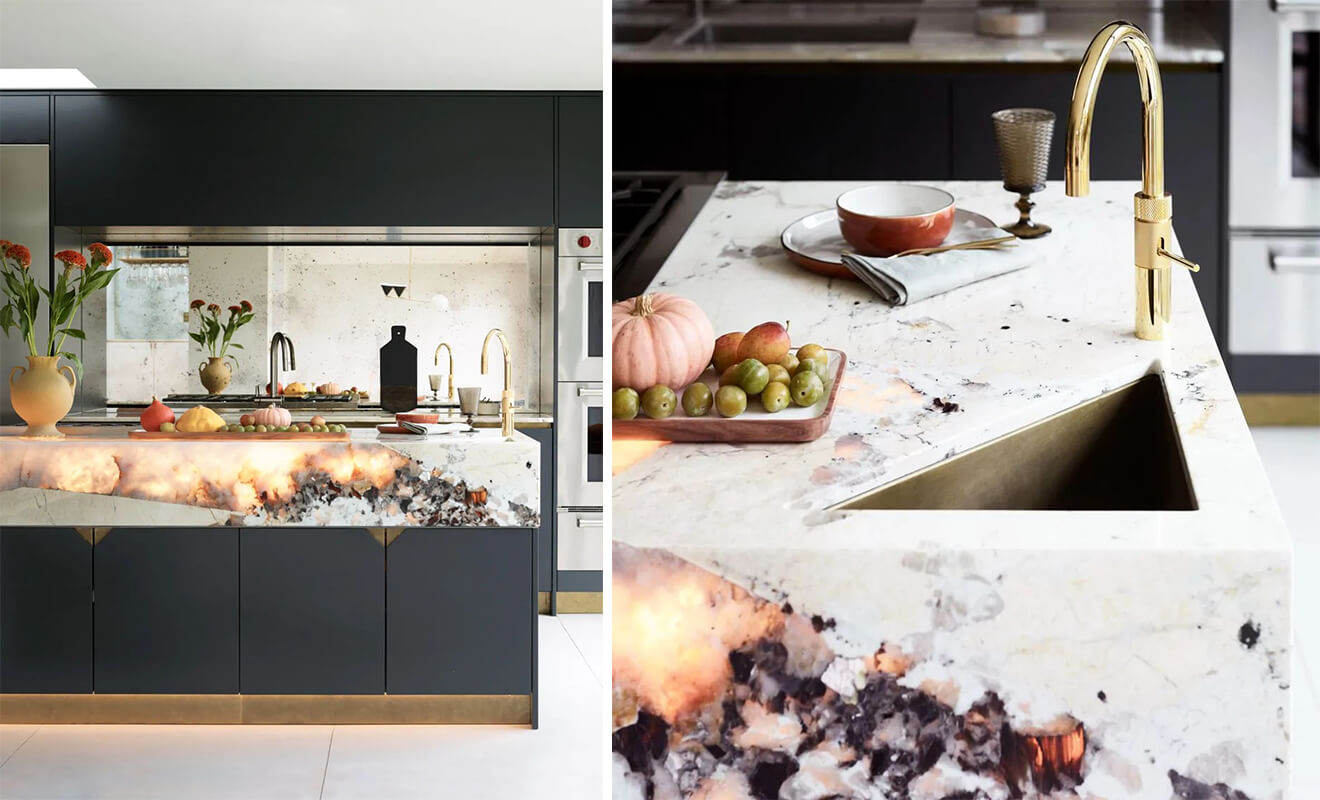 4. Natural Colors
We've long desired to bring the outdoors inside and create a sense of nature and tranquility in our homes. Natural colors and earthy tones will continue to dominate kitchens this year. From pairing deep olive and sage green walls with dark cabinets to warm surfaces like brown, understated colors show no signs of losing their popularity, combined with wooden accents and warm metallic finishes. Homeowners and designers are increasingly embracing natural hues and finishes as the core of their interiors.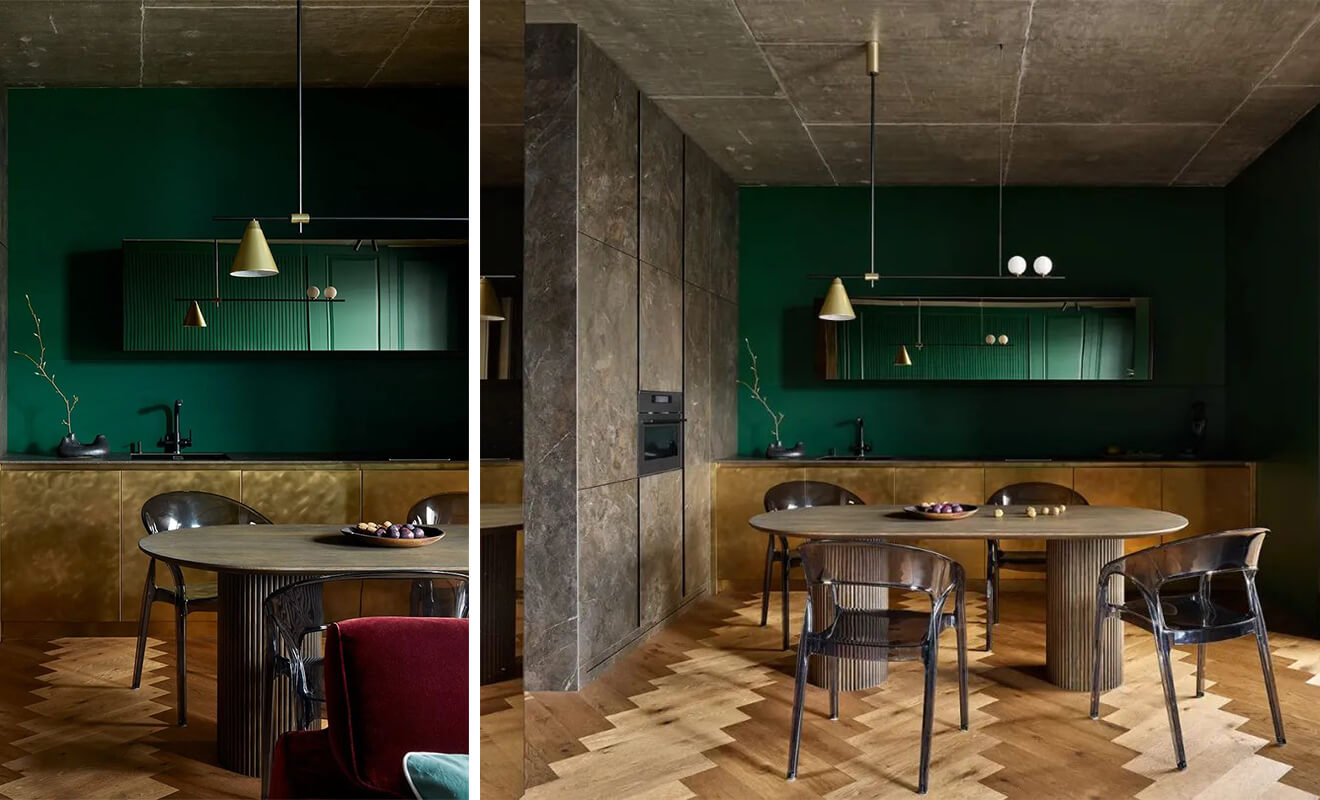 5.Texture
Countertops with textured appearances show no signs of waning, as homeowners often request attention-grabbing patterns that add interest and drama to their kitchens. These incredibly decorative and luxurious materials add charm to the kitchen. We're seeing more people matching their countertop material with their backsplashes, creating a greater impact.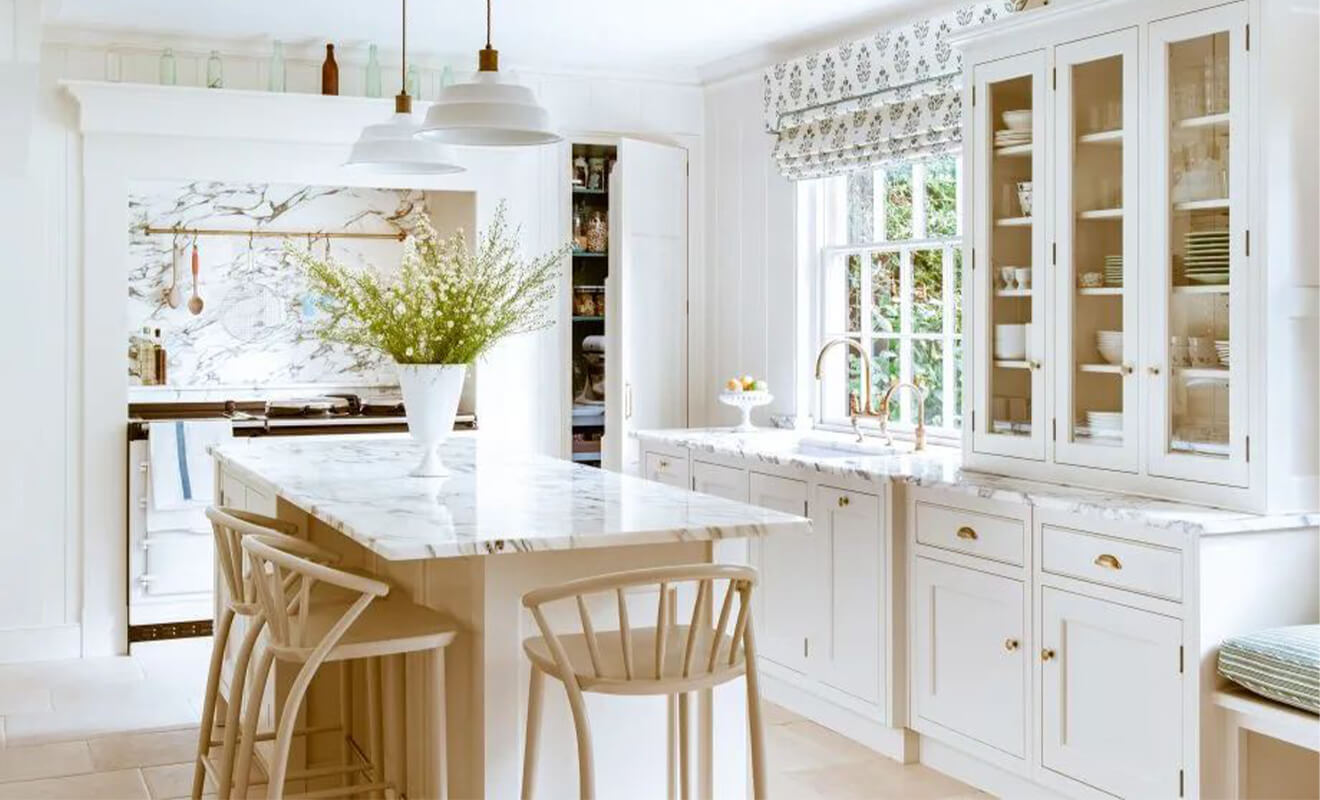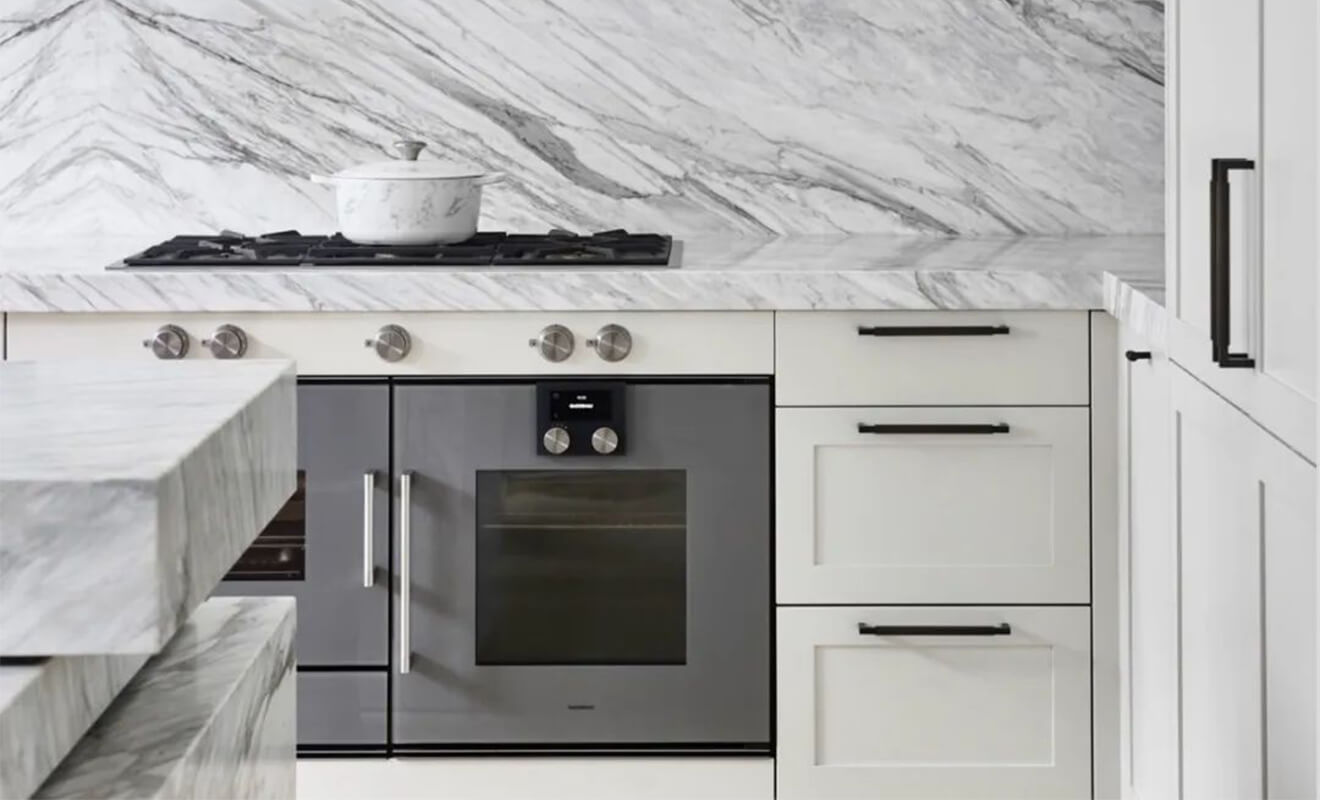 6.Smooth Curves
Curves had a strong presence in 2022, with their aesthetic appearing in every room of the house, from curved sofas in the living room to rounded edges on kitchen islands and countertops made of hard materials. The hardness and weight of marble are softened in a beautiful way by the curved edges of the island countertop, making the space feel cozy. As we seek a more organic and rounded feel indoors, rough and sharp lines are being replaced by smoother curves and contours.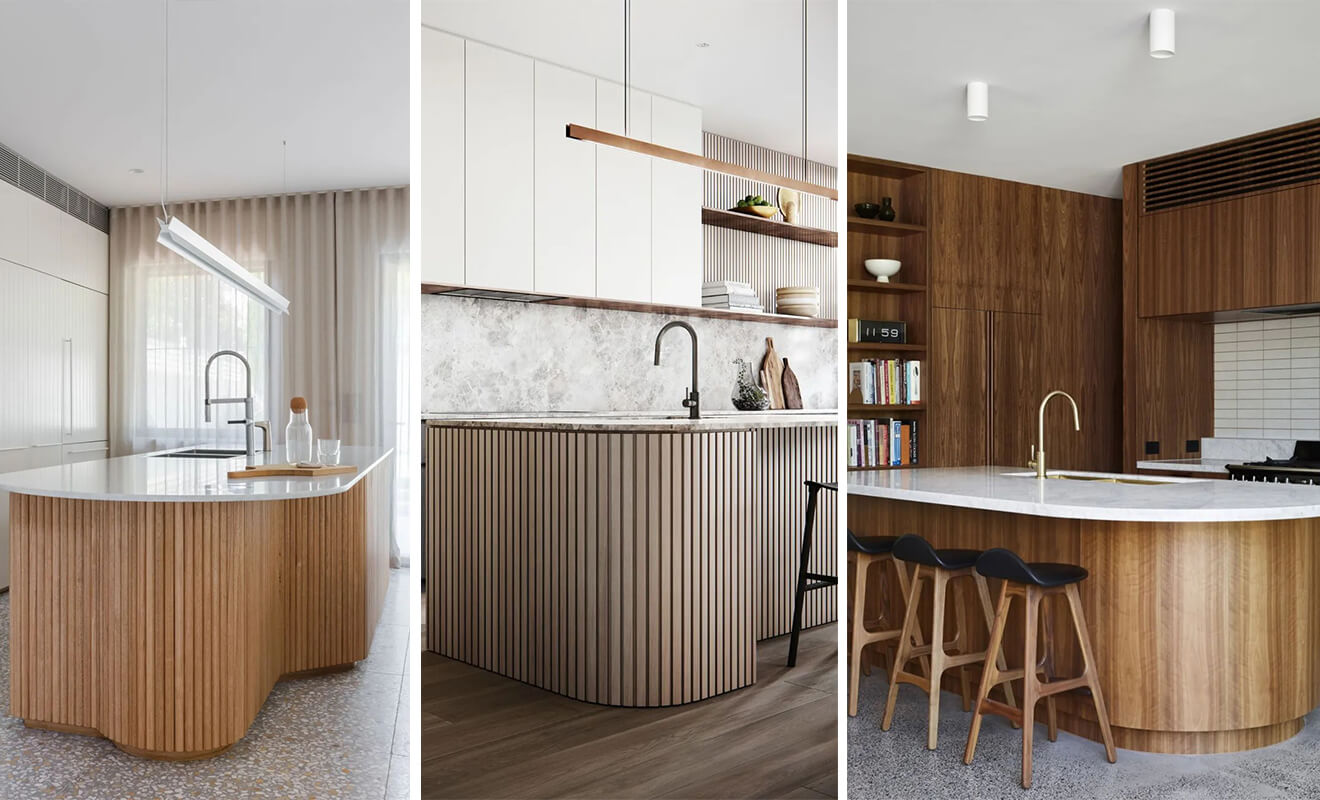 7.Wood
Wooden countertops are making a comeback in kitchens, particularly for creating a rustic kitchen concept. Although it was once considered a challenging choice due to its porous nature, wood is making a comeback as we learn how to treat wood and moisture. Wood has been underestimated and often seen as a difficult material to work with. However, it provides a warm and tactile feel, easy to maintain with regular care, and retains a soft and cozy ambiance.