A Practical Guide to Craft Your Perfect Kitchen Island
In modern residential design, regardless of the layout, there is a common design element - the kitchen island. This design element greatly facilitates family life and has become increasingly favored in home decor. Even though the cooking process can be tedious, the sense of accomplishment in preparing a good meal is truly rewarding.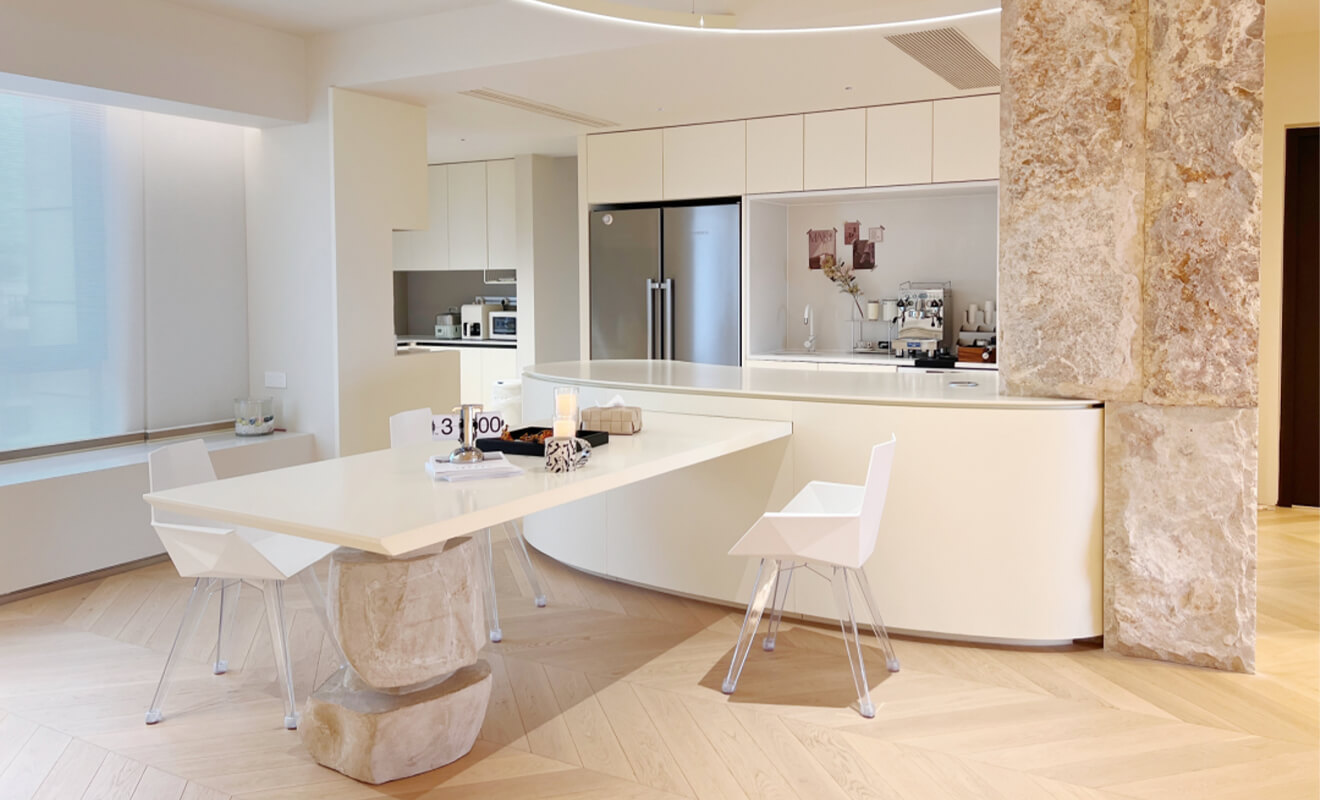 Indeed, cooking and dining are essential aspects of daily life. As a result, people are constantly exploring ways to make cooking more convenient and improve their quality of life. The use of kitchen islands is a great choice as it is both practical and enhances the aesthetic appeal of the kitchen. It's worth noting that kitchen islands are not only suitable for large homes; even smaller homes can incorporate beautifully designed islands if the layout permits.
Types of Kitchen Islands
Kitchen islands can be classified into three types: freestanding, extended, and peninsula. Each type caters to different spaces and functions.
Freestanding: Freestanding islands, also known as full islands, are the most common form. They are independent central islands that primarily serve to increase storage and countertop space. They are typically suitable for larger or open-plan kitchens.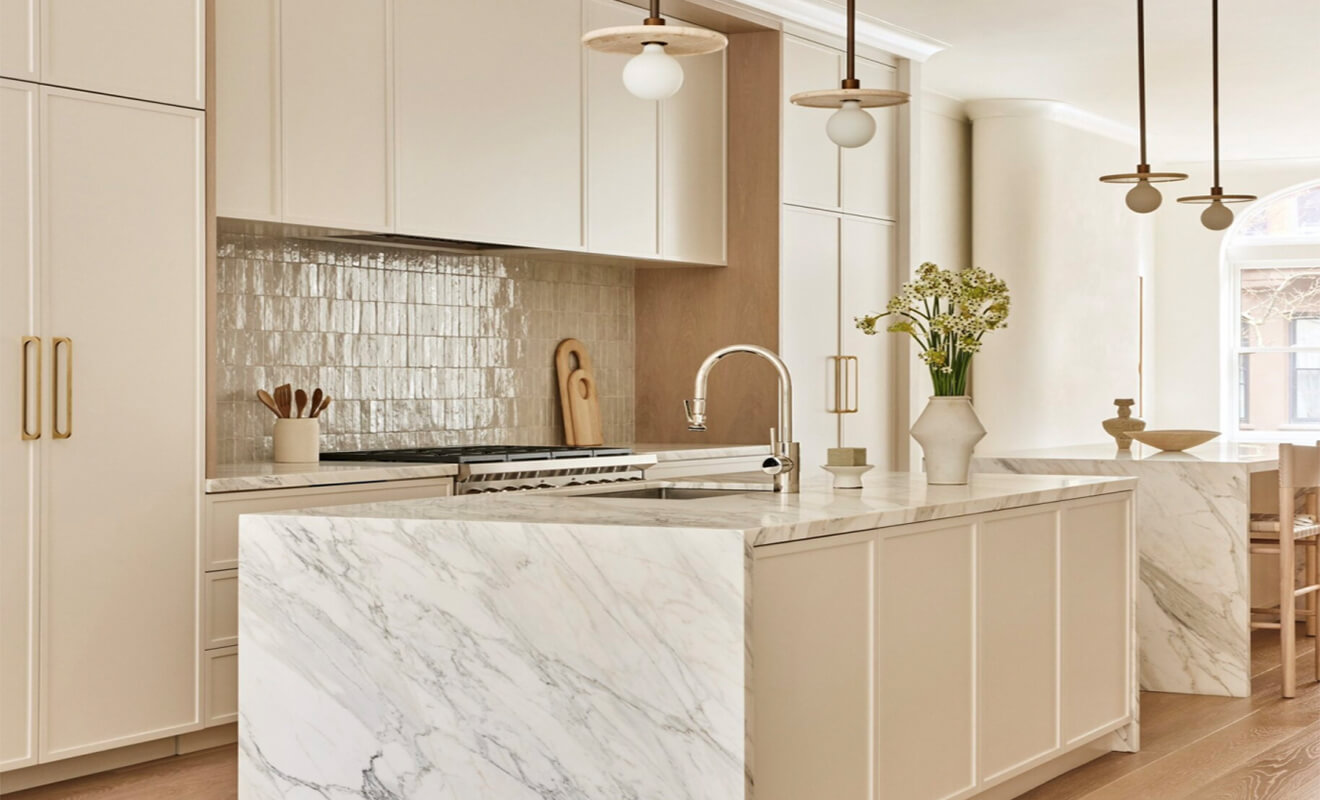 Extended: Extended islands are arranged in a linear layout, consisting of fixed cabinets and extended countertops. They offer great versatility and functionality. The extended countertop on the island can provide additional workspace for food preparation and can also serve as a dining table.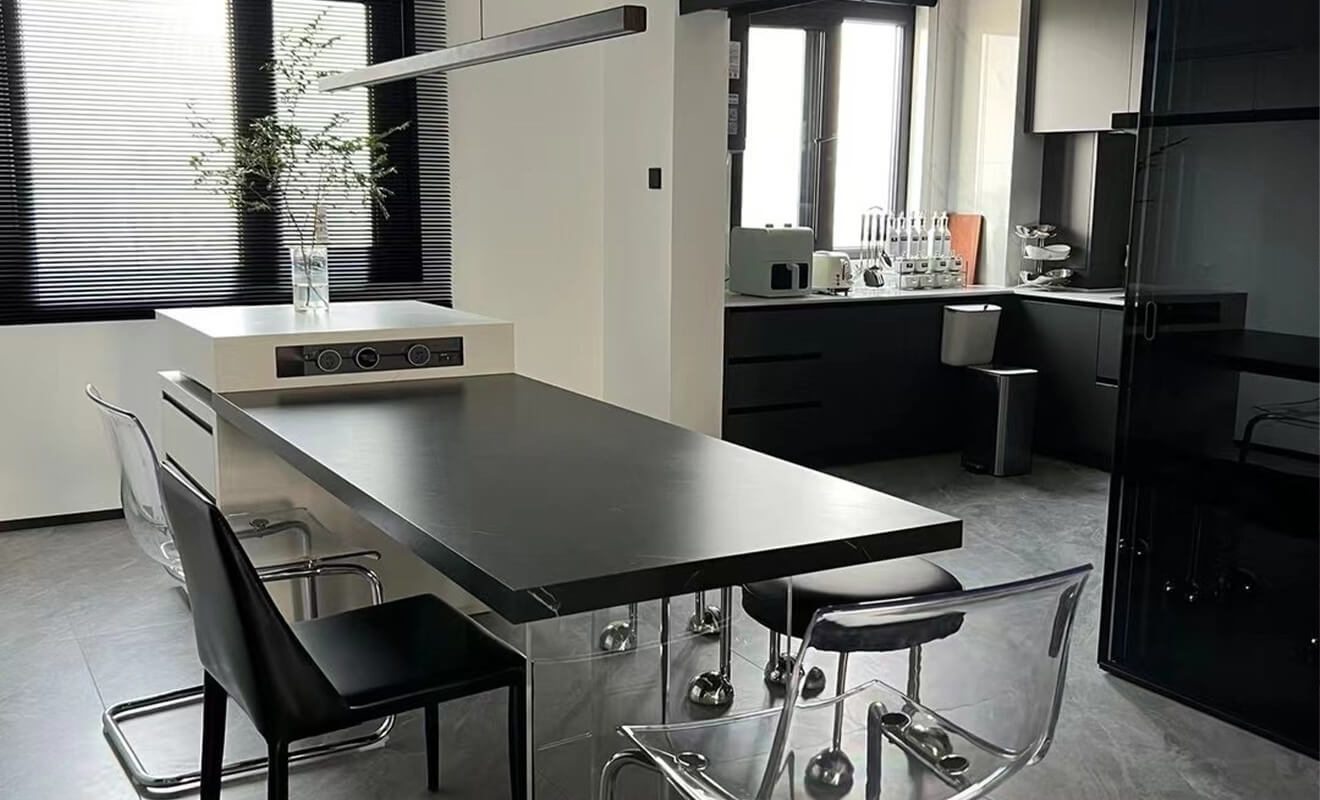 Peninsula: Peninsula islands are commonly used in smaller kitchens. They are extensions of a wall or cabinets, forming a partial island. This design achieves both aesthetic appeal and maximizes the utilization of space.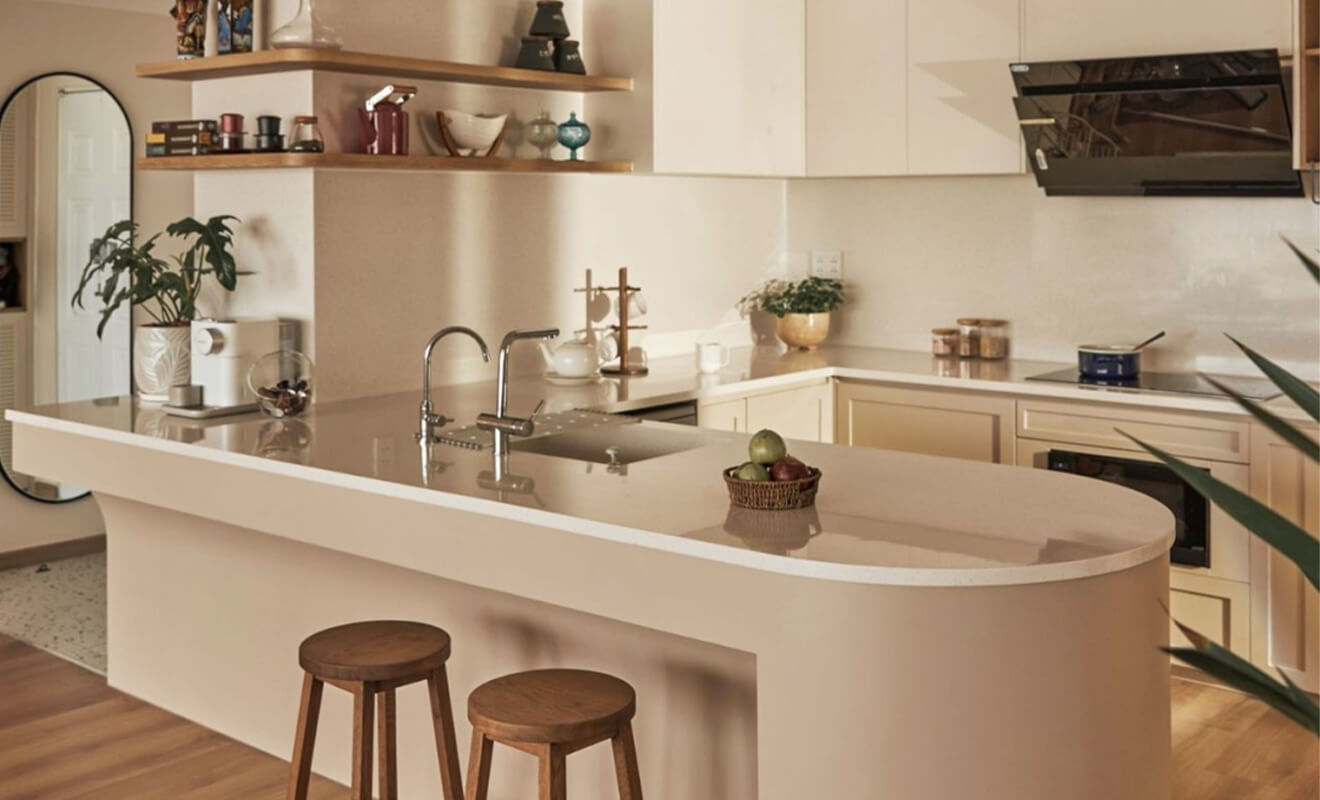 Advantages of Kitchen Islands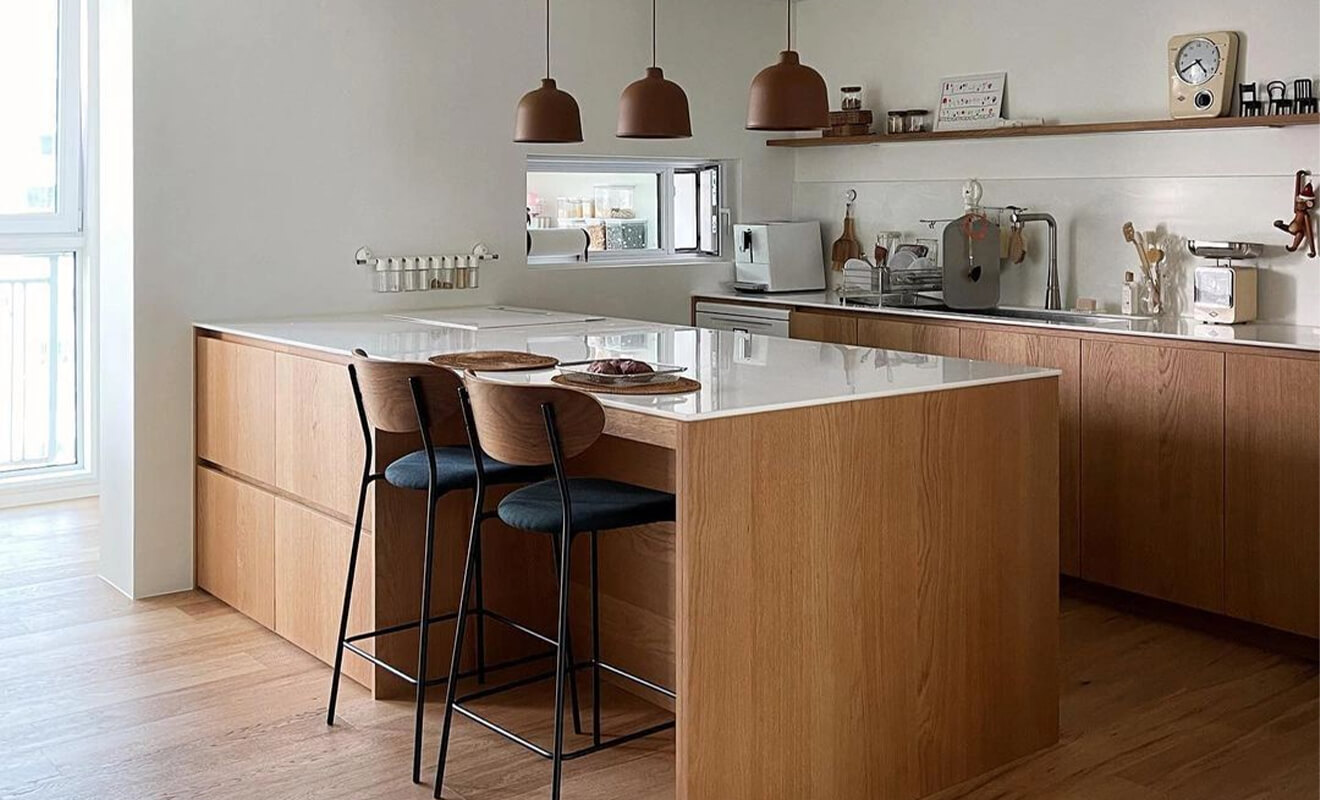 Increased Countertop Space
In traditional kitchen layouts, tasks such as vegetable washing, food preparation, and cooking are all performed on the same countertop. In smaller kitchens, this limited space can make cooking feel cramped and uncomfortable. By adding a kitchen island, food preparation can be shifted to the island, freeing up a portion of the main countertop. Additionally, it allows for shared cooking experiences with family members.
Increased Storage Space
Kitchen islands not only provide additional countertop space but also allow for the installation of cabinets or drawers underneath. This increases the storage capacity of the kitchen. One can choose between enclosed cabinets for effective dust prevention or open shelves for convenient access.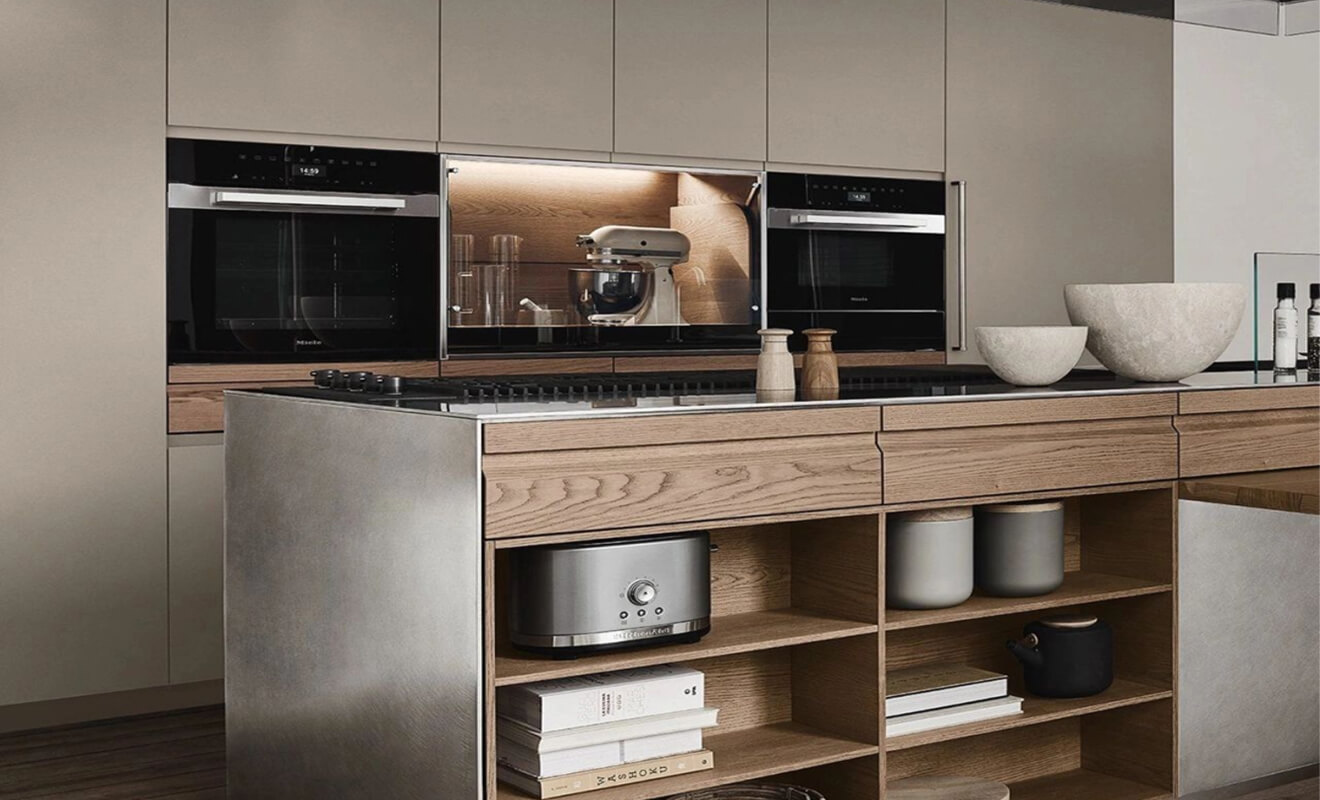 Space Division
With the growing trend of integrating living rooms, dining areas, and kitchens, people desire open and spacious environments with a sense of hierarchy. Kitchen islands can cleverly divide the space and serve as soft partitions between the living room and dining area, achieving functional zoning.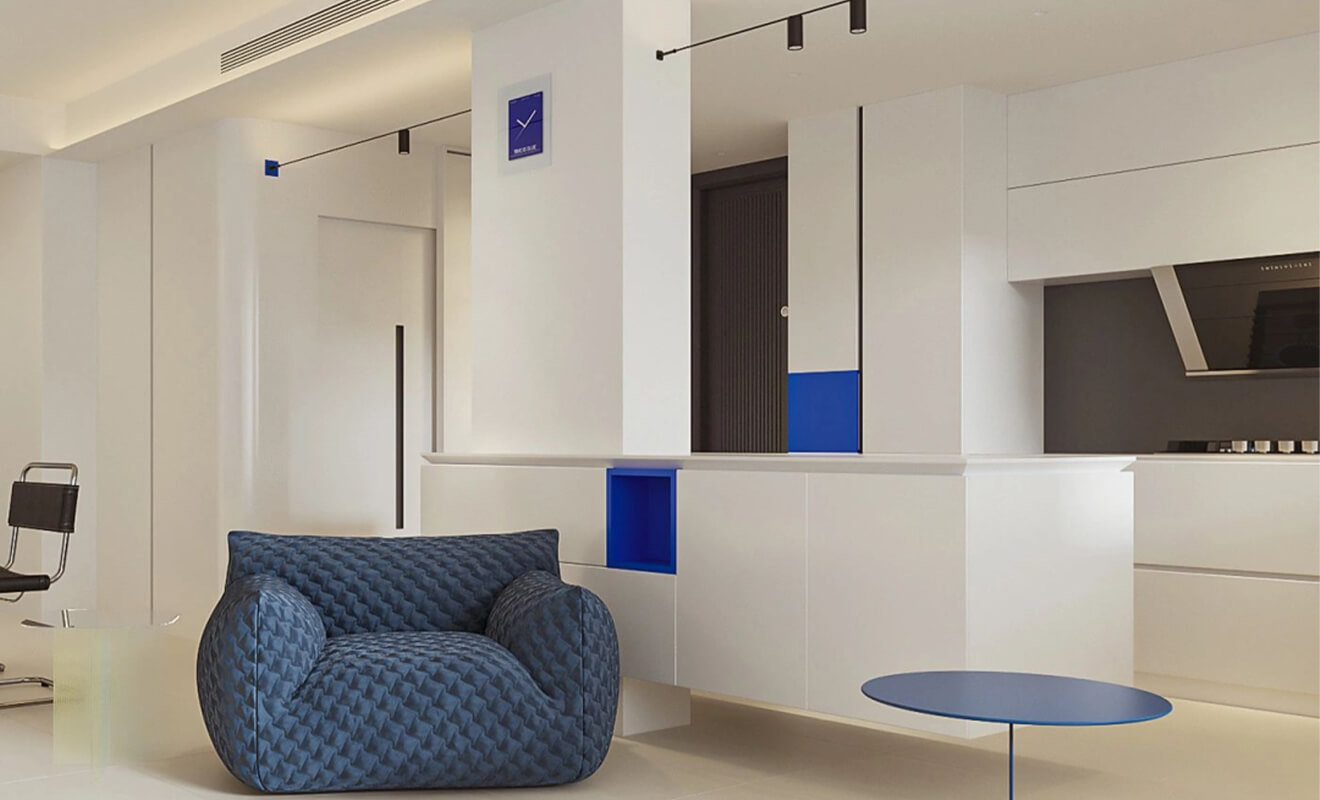 Multi-functional Island
By installing a kitchen island, one can enjoy various functionalities such as a dining table, breakfast counter, bar counter, or even a beverage station. In small kitchens, a multi-functional island can save space by replacing the need for additional furniture.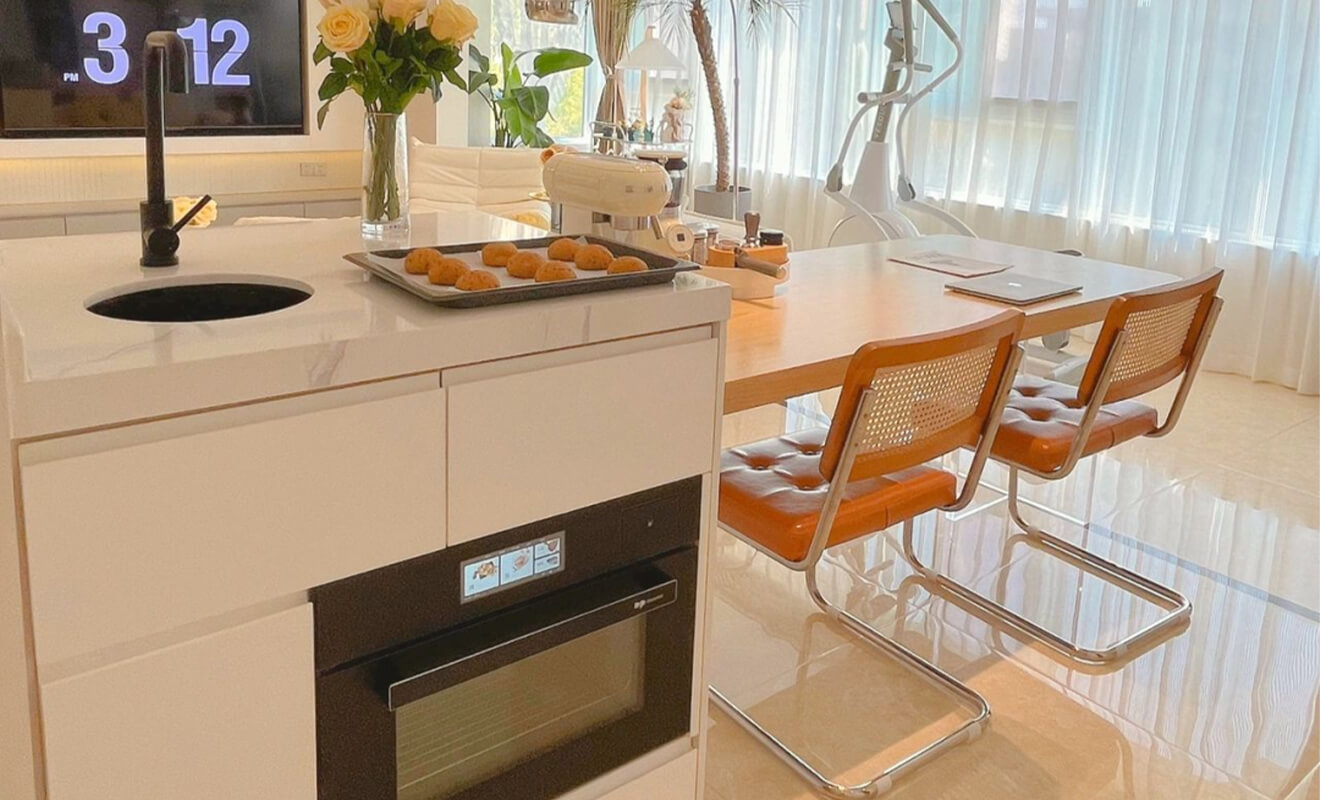 Kitchen Island Dimensions
Using a kitchen island as a dining table is indeed convenient since you can simply sit down and enjoy the meal after cooking. However, it's important to pay attention to the height of the island, as the right island height ensures comfortable usage.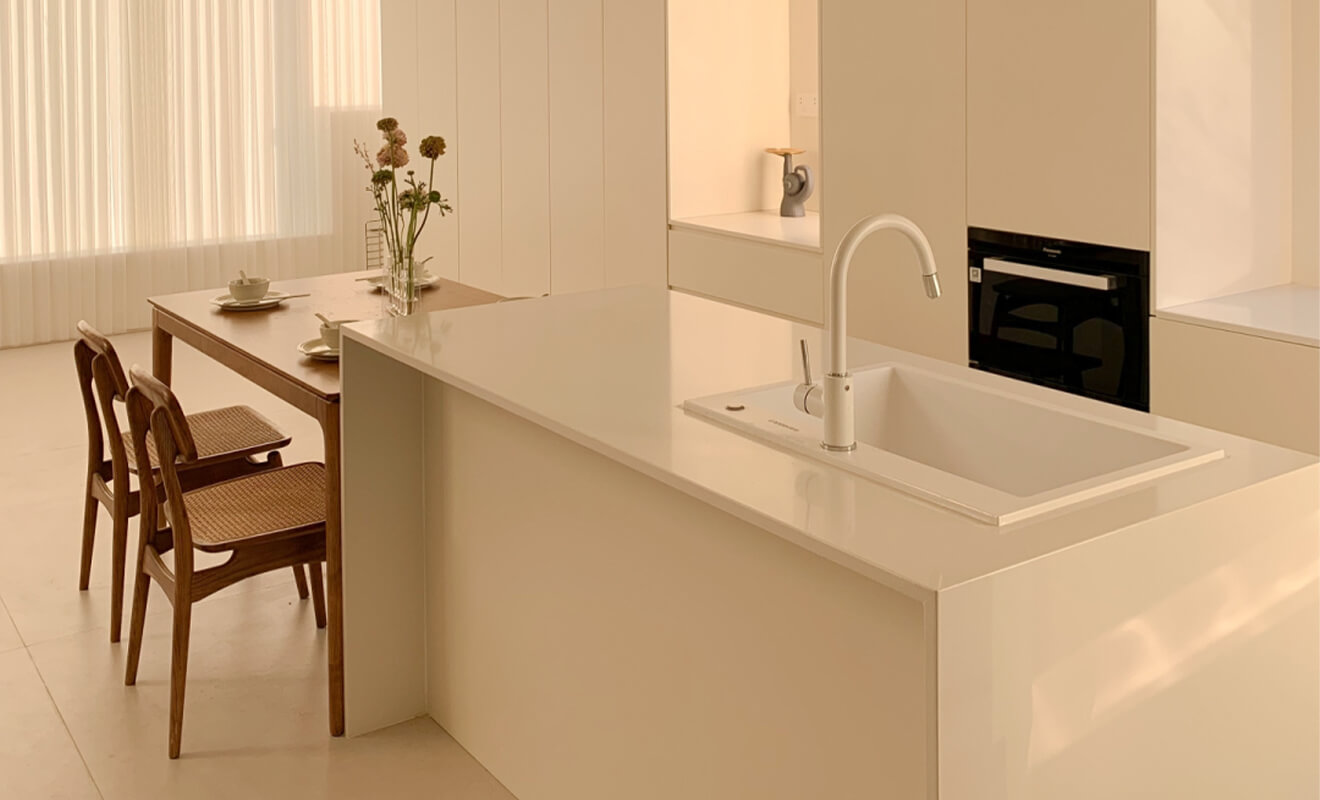 The standard height of a dining table is approximately 70cm, while the height of a island needs to be customized based on individual height. Kitchen islands typically have a height ranging from 90cm to 100cm, which is higher compared to dining tables. If the island is intended for dining purposes, it is advisable to choose bar-style chairs that are higher than regular chairs.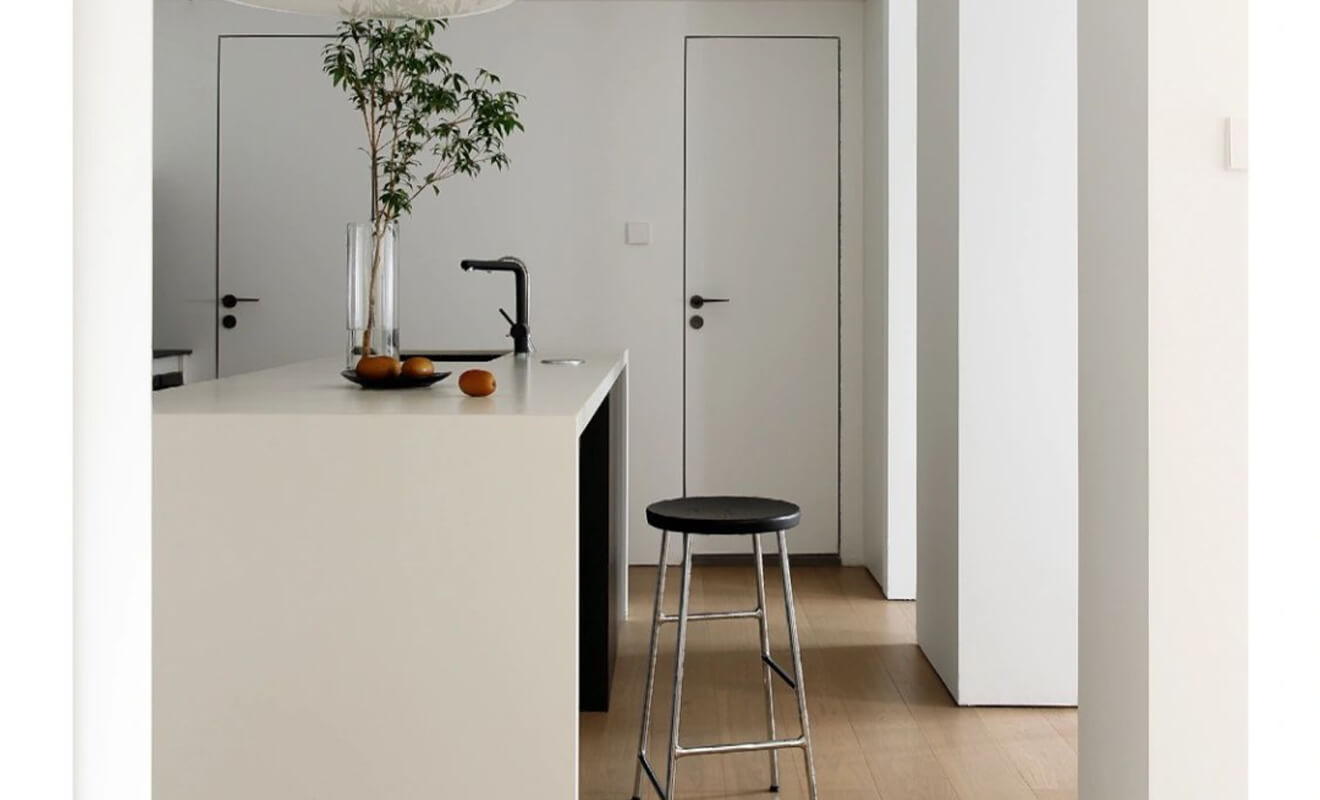 When considering the length of a kitchen island, the actual area of the kitchen should be taken into account first. Typically, the most suitable length falls between 0.8 to 1.2 meters. The width of the island is usually around 60 centimeters, but if there is a need for a stove, sink, or to use it as a dining table, it is advisable to increase the width according to the specific requirements.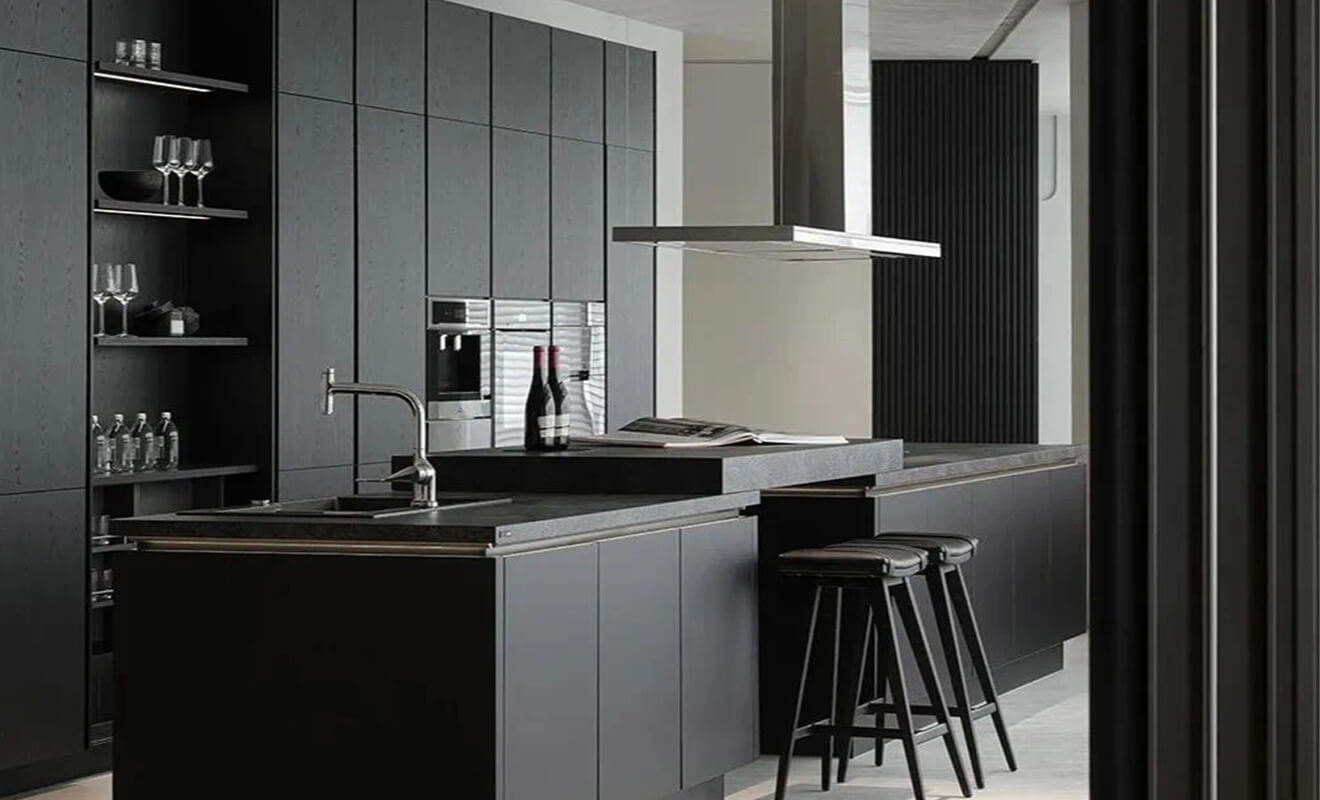 It is also important to pay attention to the distance between the island and the cabinets to ensure unobstructed passage and allow the cabinet doors to fully open. The optimal distance between a central island and the cabinets should be around 120 centimeters.
Design Considerations
When incorporating a kitchen island into your home, thorough planning should be done in advance. Factors to consider include whether it will serve as storage space, require a sink installation, or need to accommodate appliances or electrical outlets. Each feature and purpose should be designed based on the overall kitchen space and the desired end goal.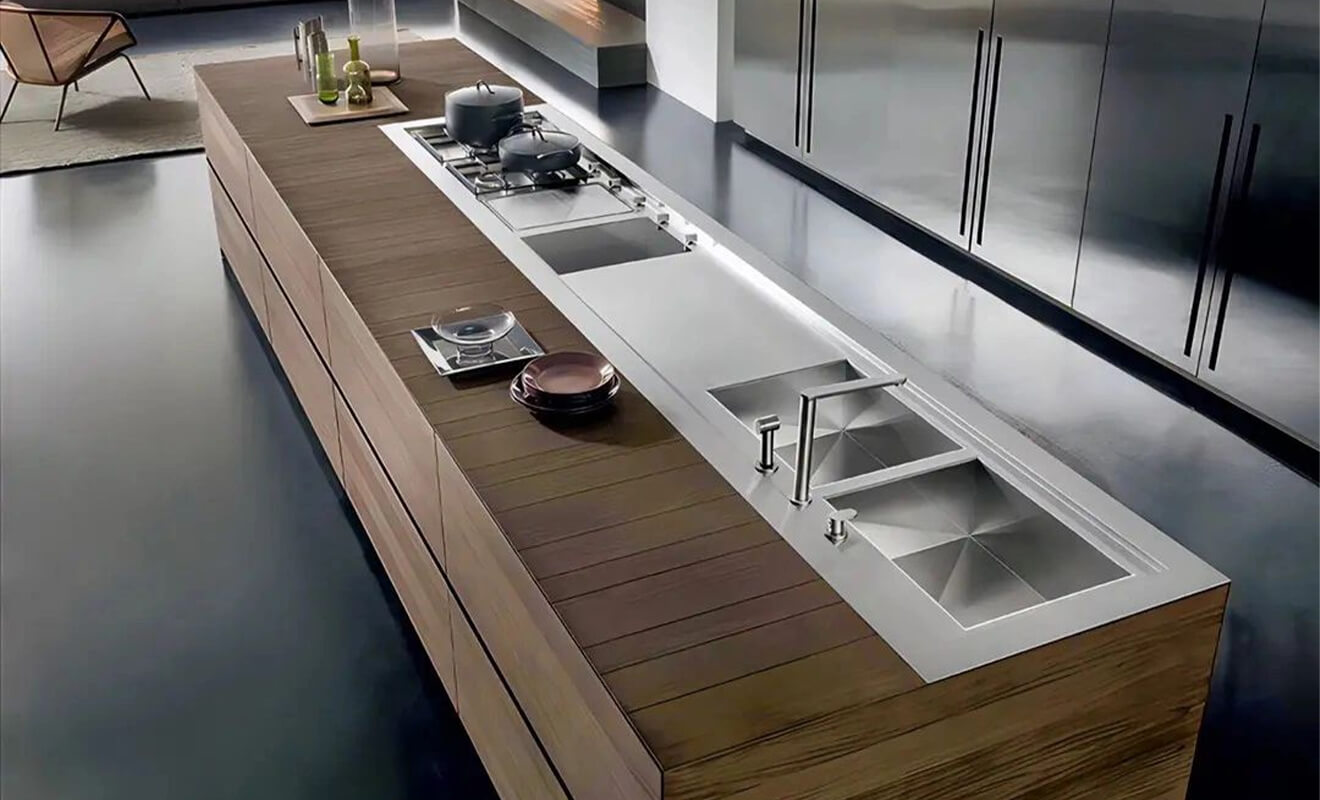 If the layout of your home does not support a regular-sized island, you can consider using a small table, a mobile cabinet, or a kitchen cart as a makeshift island to fulfill some functionalities. Besides storing cooking utensils and items, they can also provide additional workspace by allowing you to place prepped ingredients on them before cooking. As long as you uphold the principle of thoughtful design, your home will eventually become the embodiment of your personal taste.
In fact, designing an island is not that difficult. With a little effort and careful consideration of your needs and circumstances, your kitchen can be an attractive focal point.