The Best Color to Wrap Your Home in a Touch of Softness
Cream color is a warm color that falls between beige and white, closer to camel color, exuding a hint of sweetness. Compared to pure white, it has a richer and more mellow tone, while being less intense than beige. It presents a gentle and soft texture, revealing the charm of exquisite and elegant space. If translated into home design, it definitely imparts a more soothing atmosphere to the space.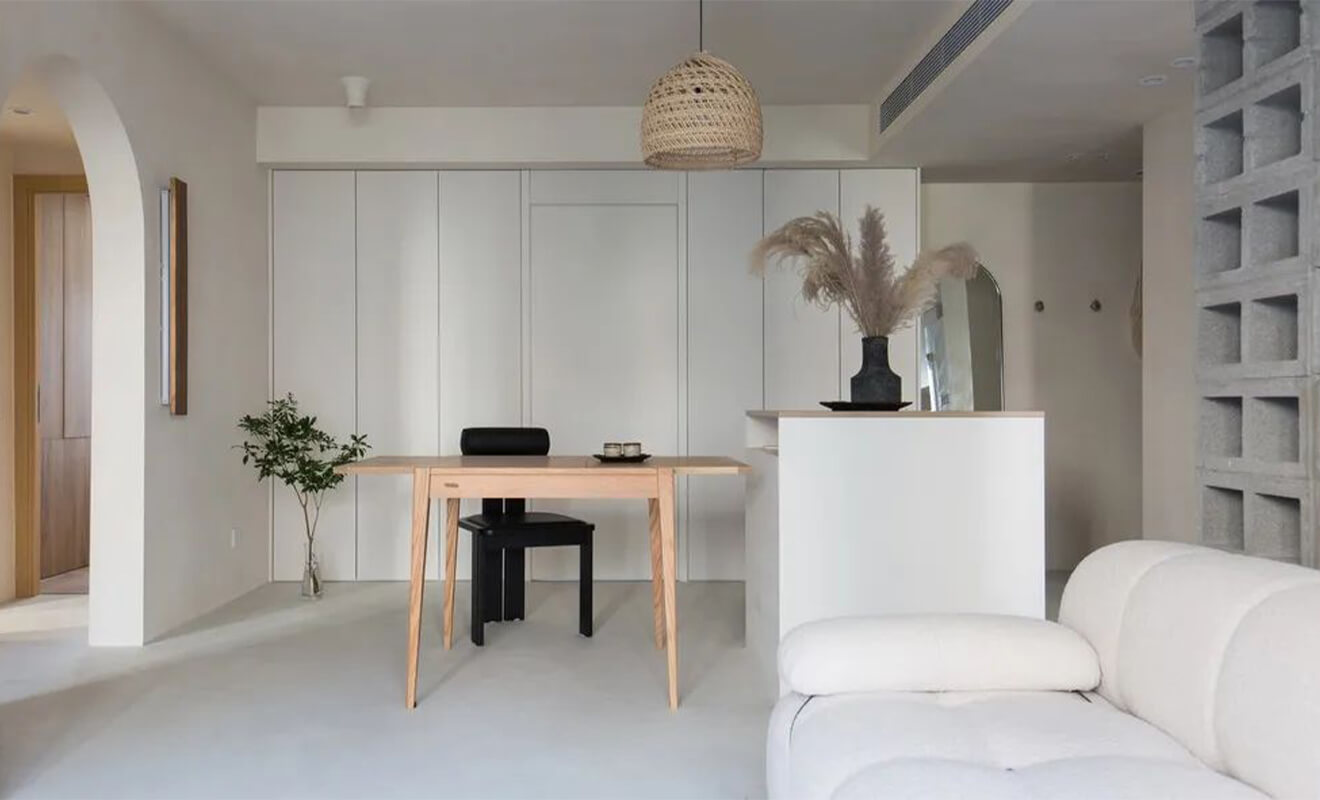 Cream-themed decoration, with cream, beige, and white as the main colors, showcases the transparency and cleanliness of the space, simple yet layered. The minimalist hard furnishings and soft furnishings work together to create a sense of unity in style. Being versatile, it can not only shine beautifully on its own but also mix and match with various styles to create new color combinations and demonstrate the beauty of eclectic design.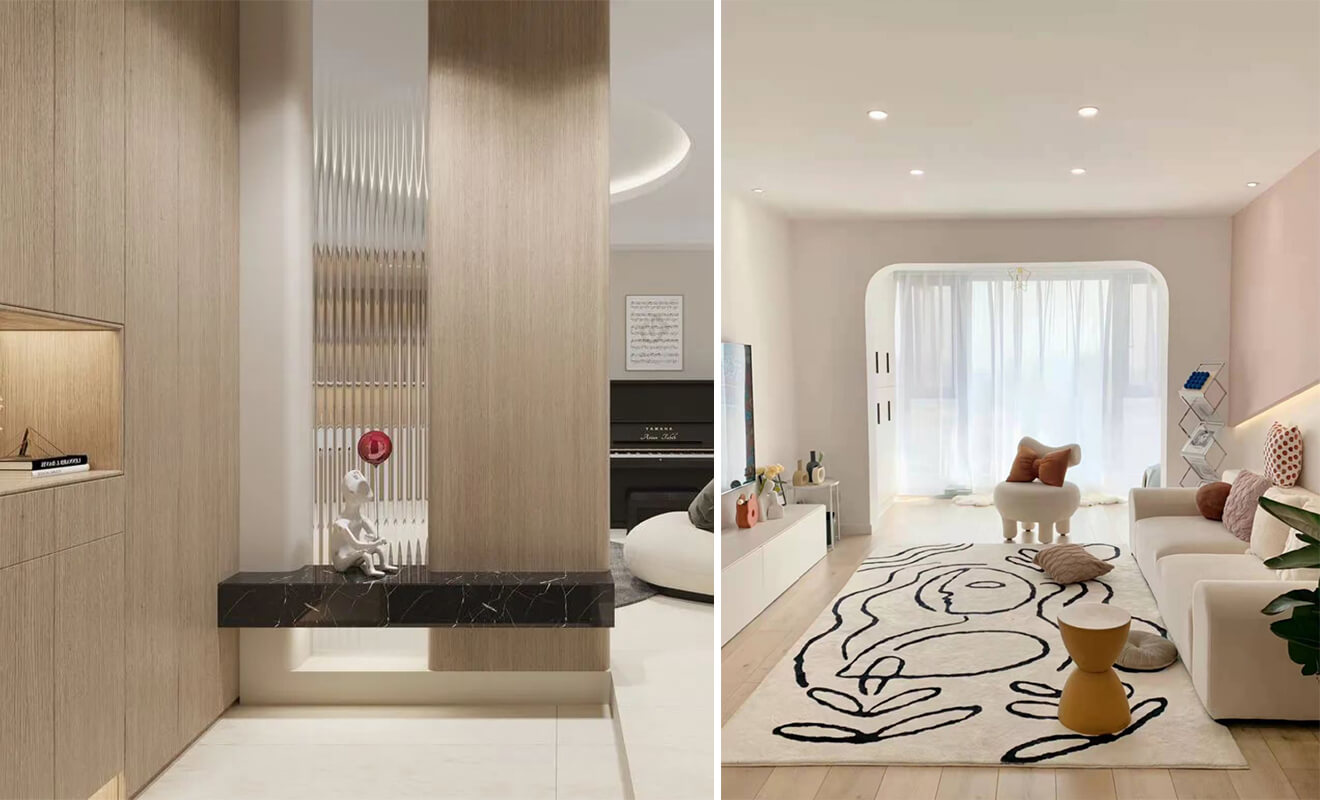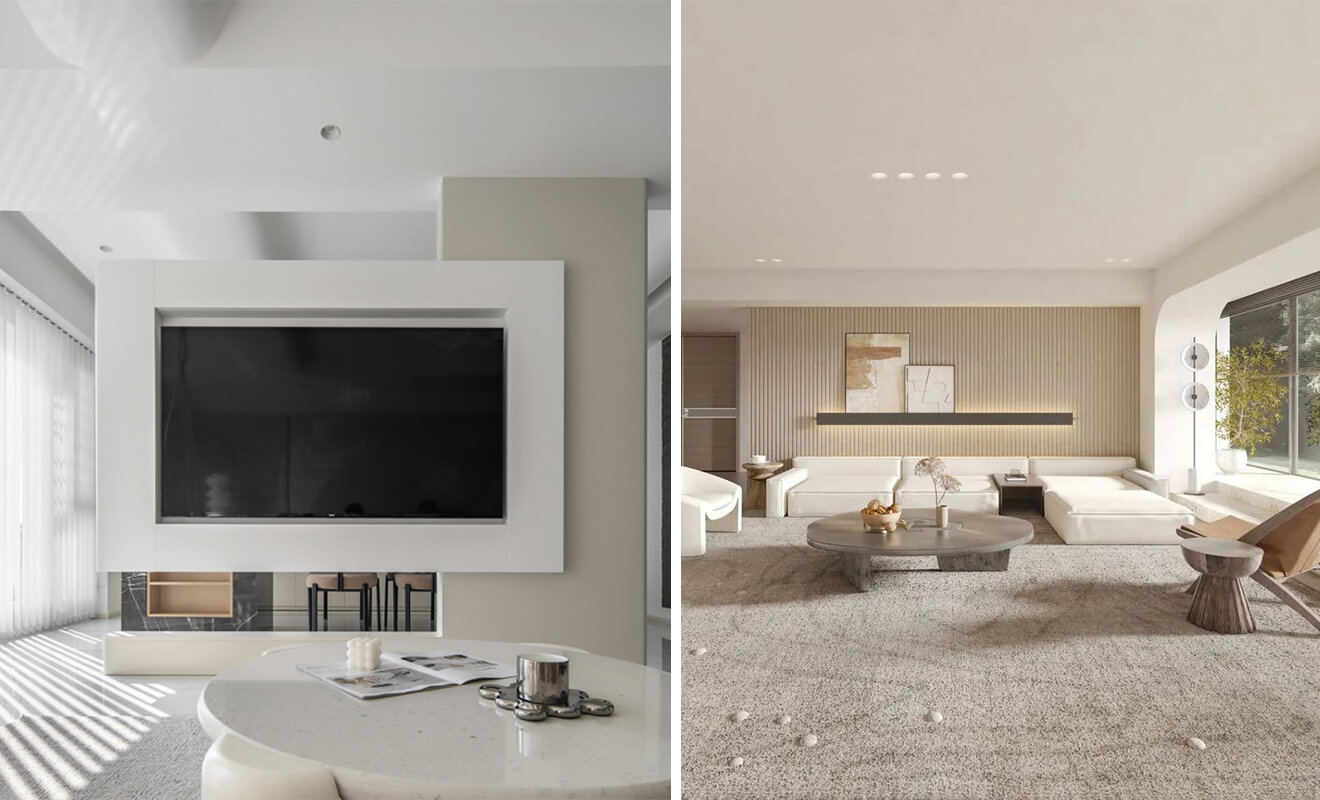 How to create a cream-themed home? We can start from the following three aspects:
1.Hard furnishings
Cream-themed decor brings a more delicate and elegant atmosphere to the space, so when it comes to hard furnishings, the key is to minimize complexity and strive for simplicity in the design.
Simplified ceiling: The ceiling design should be as simple as possible to adapt to different types of homes. Common choices include partial suspended ceilings, flat ceilings, and gypsum board ceilings. Combining with recessed lighting fixtures ensures a clean space while providing even illumination.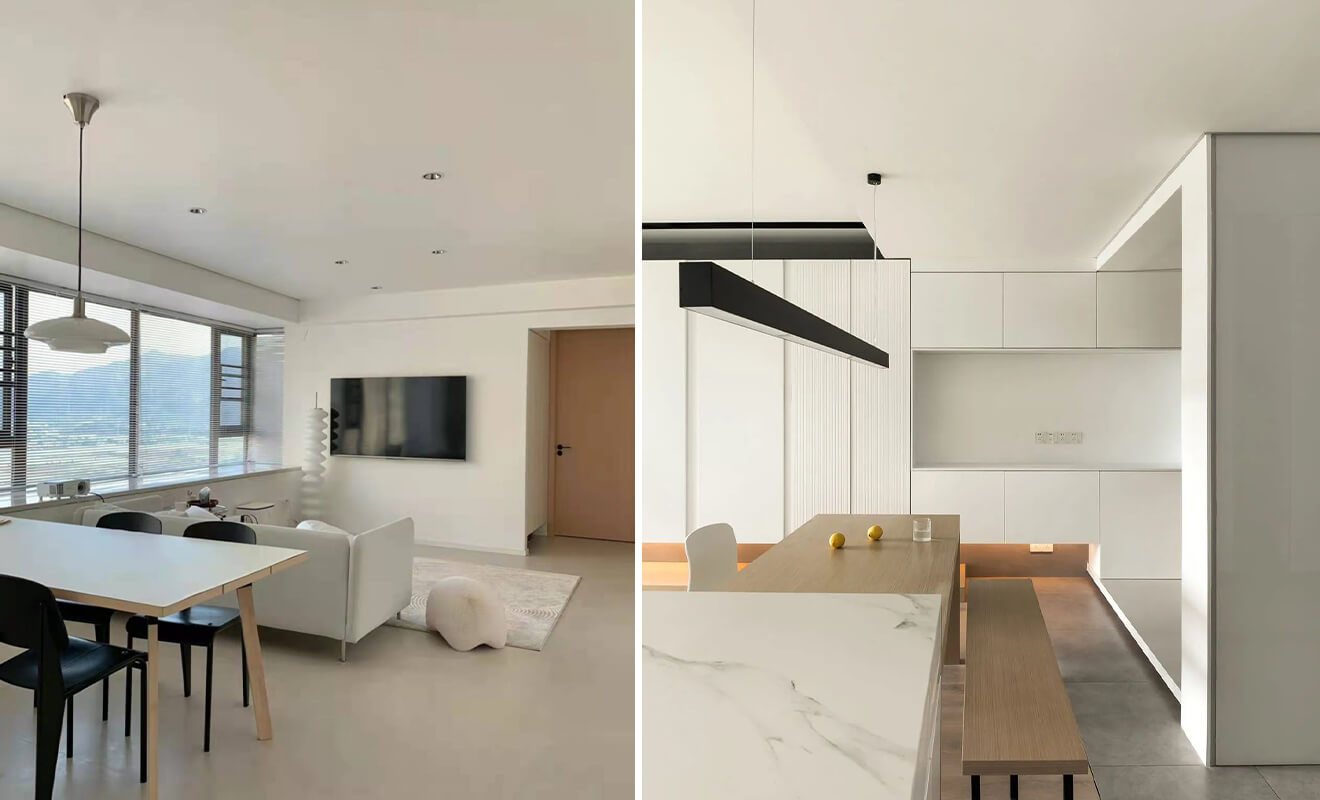 Alternatively, you can opt for the trendy no-ceiling design, where the ceiling is painted in cream color, creating a seamless effect between the walls and the ceiling. This visually enlarges the space and enhances its openness, making it particularly suitable for small-sized homes.
Wall decoration: The wall color should also be selected from the cream color palette. Whether it's latex paint, wallpaper, wall panels, or a simple white wall, each option can bring a different visual experience.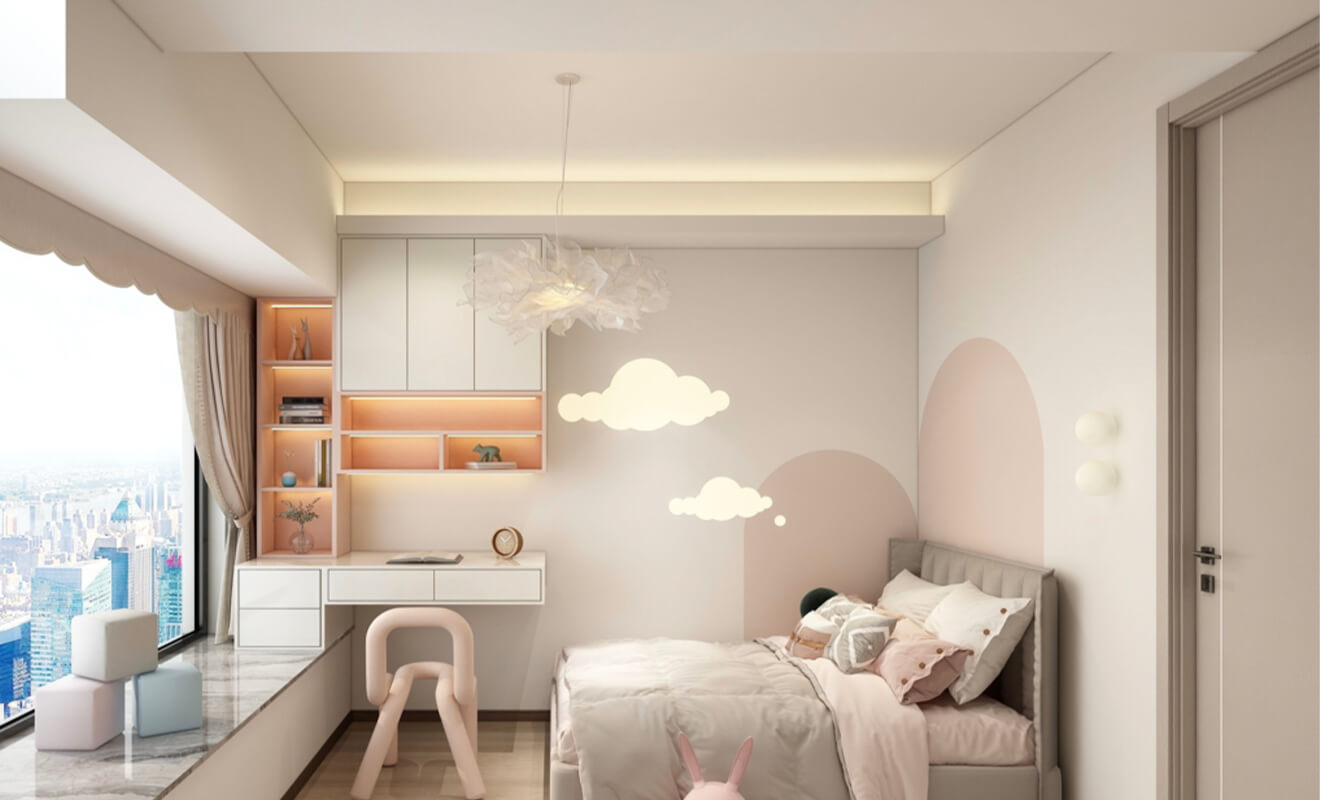 Wooden flooring: In cream-themed decor, the home leans towards a warm and gentle texture. The floor can be slightly darker than the wall color, such as hardwood or matte flooring, featuring a gradient of shades from light to dark, adding depth and a soft touch to the home. It's best to have consistent flooring throughout the space to create a sense of continuity.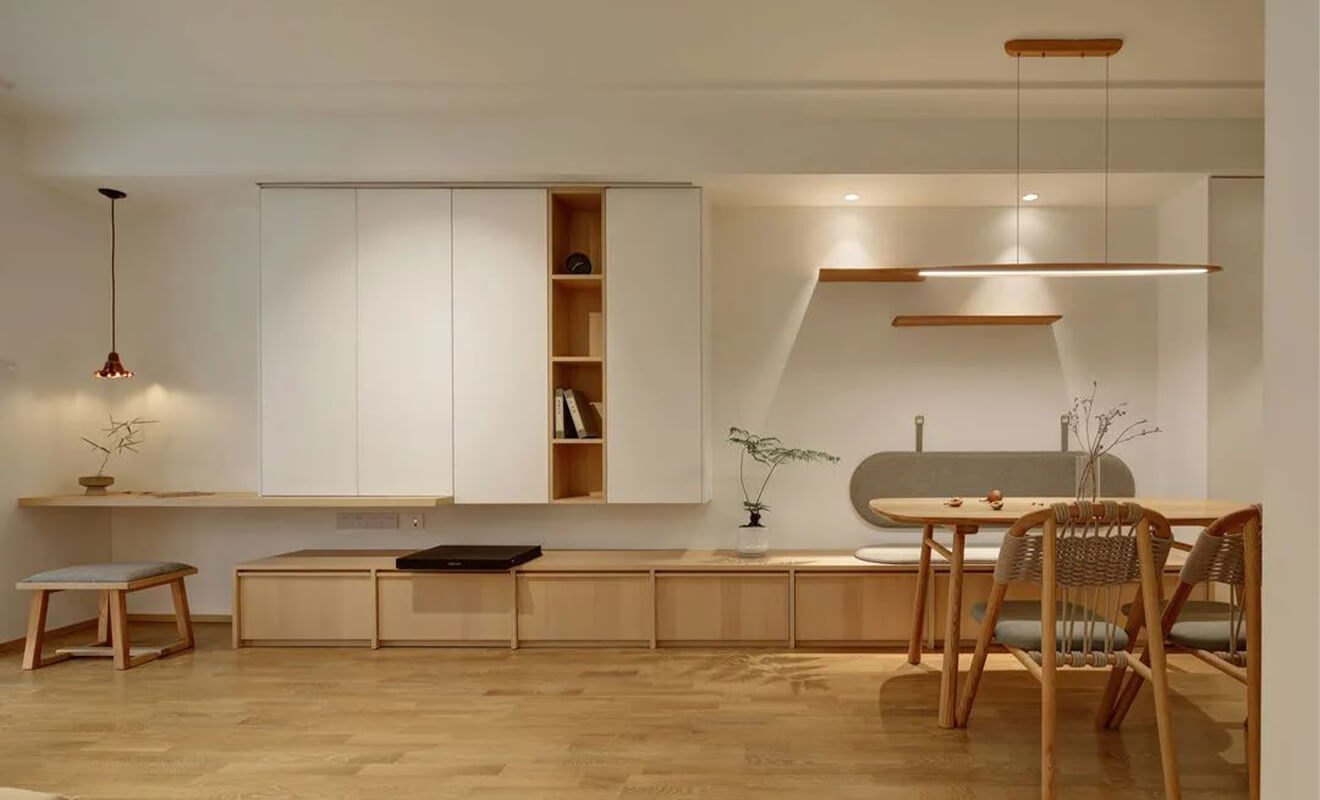 Curved designs: Curves outline the facades of the space, enhancing its playful nature while emphasizing its soft and lovable characteristics. Line decorations like curved cabinets and arched doors can fulfill the residents' desire for a gentle ambiance.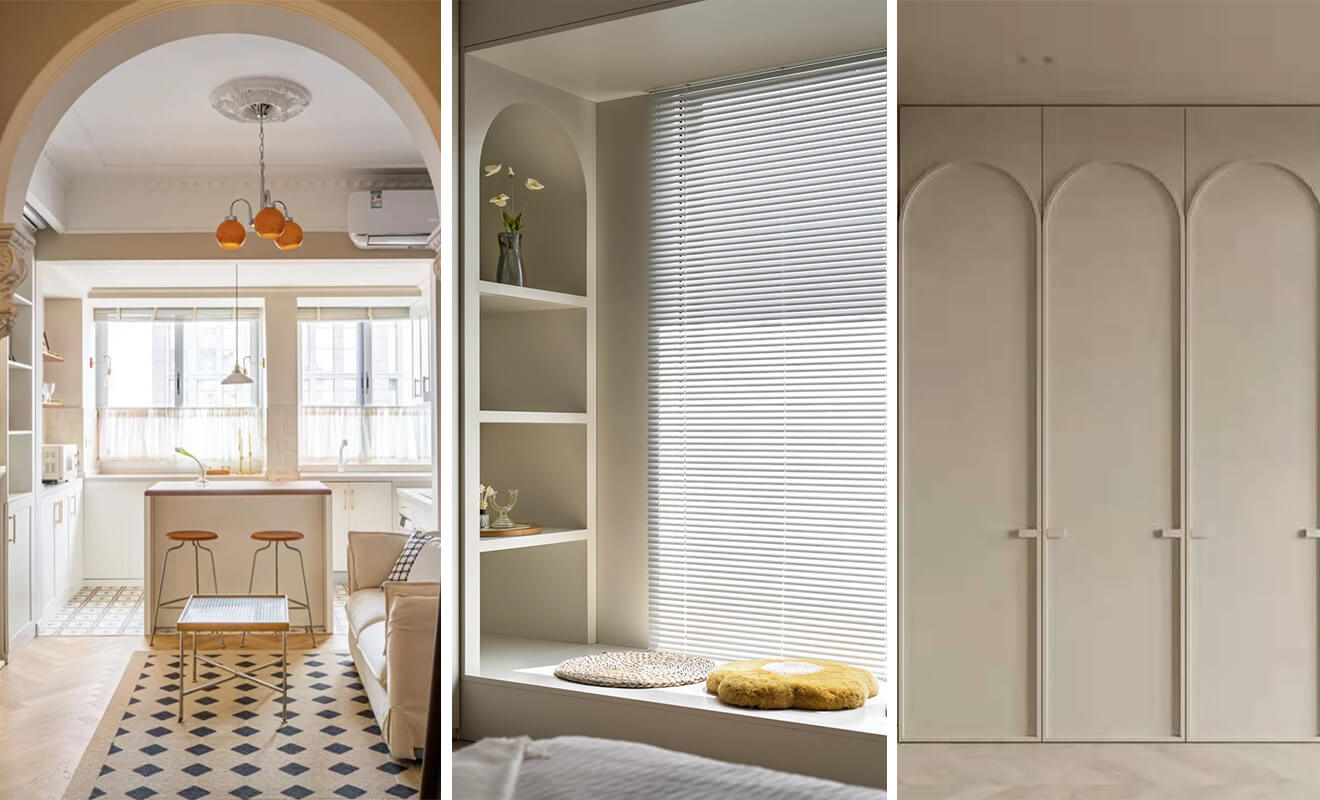 2.Soft furnishings
The success of cream-themed decor relies on 70% of the overall coordination of soft furnishings, as they determine the overall tone.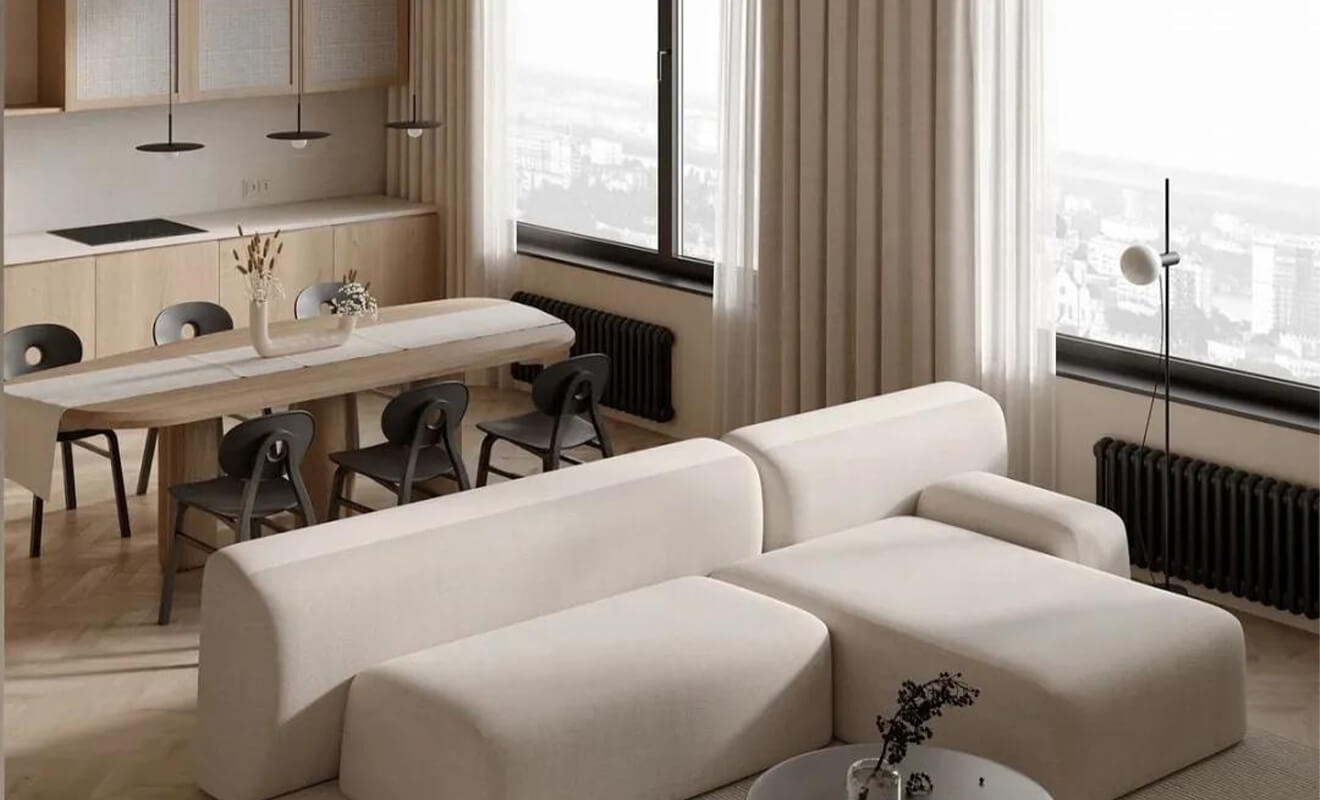 Textured furniture: When choosing furniture, it is recommended to select materials that have texture, such as wood, linen, and lamb's wool. These materials lean towards a natural effect and create a harmonious and gentle visual experience.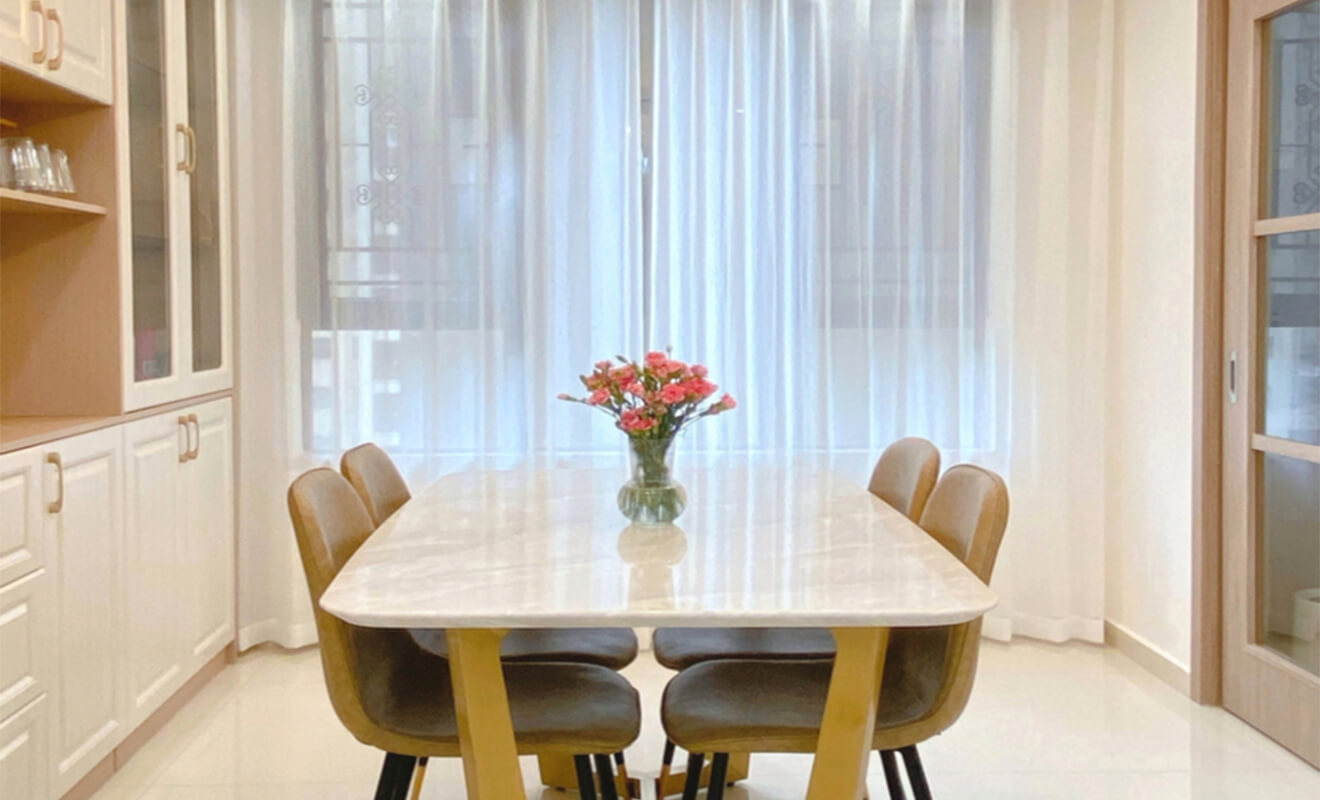 Subtle accents: Soft furnishings such as carpets and curtains are essential elements in cream-themed homes and can be used to accentuate details. Minimalist, French, and light luxury styles are more suitable for sheer fabrics and velvet, while Japanese and Nordic styles tend to favor cotton and linen materials.
3.Colors
Every style has its core color palette, and cream-themed decor is no exception. Its color combinations can be divided into the following three categories:
Cream color: Cream color is a combination of white and yellow, representing elegance and translucency, exuding a rich yet pure sweetness. It is usually combined with white to balance the overall color scheme or create a combination of different shades within the same color palette, generating a sense of contrast and layers.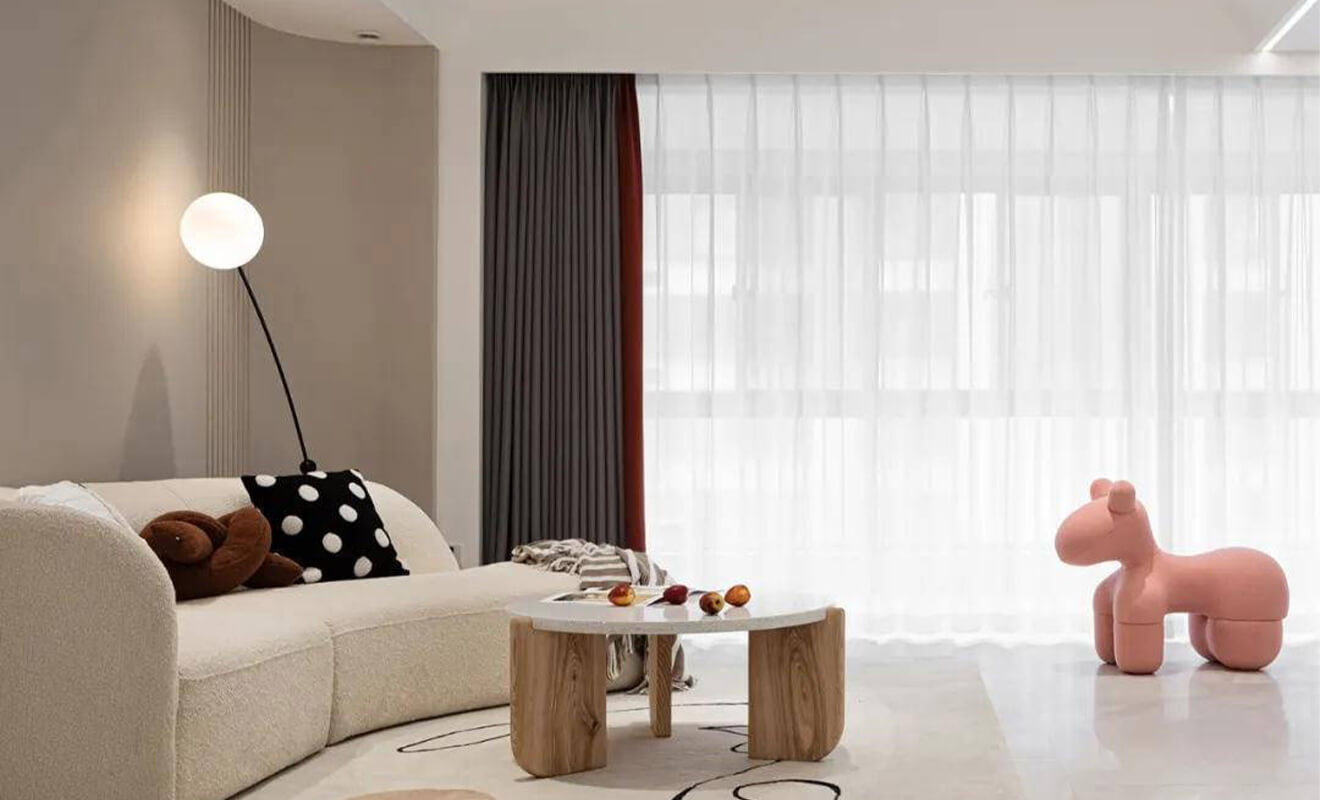 Milk tea color: Milk tea color is slightly deeper than cream color and is often combined with light gray or milky white. It embodies a gentle and slightly luxurious feel.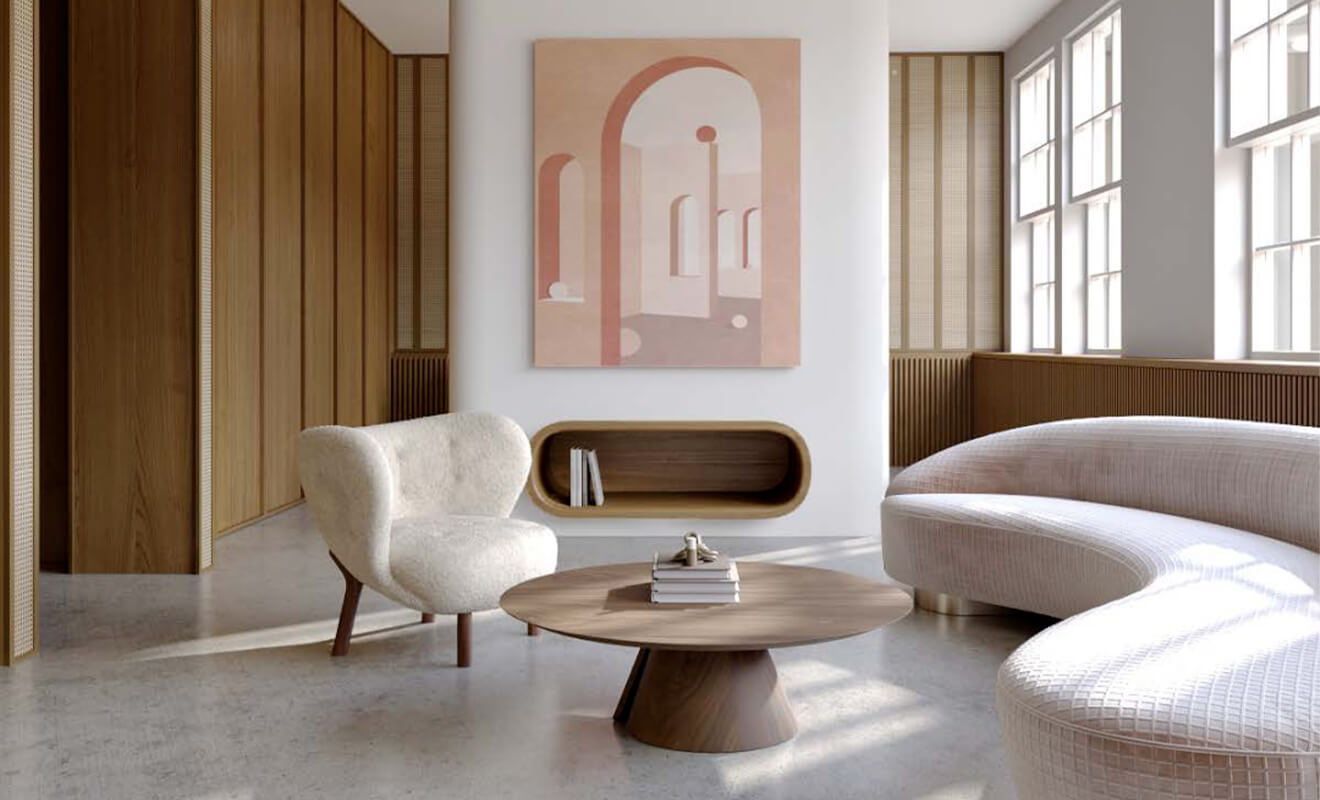 Milk coffee color: Milk coffee color has a rich and warm aroma, closely resembling earth tones. It emits a warm and autumnal vibe. It is recommended to pair it with wood materials to create a warm and soothing visual effect.