How to Elevate Your Home Decor with Wood Finish
Wood is a warm element that can create a natural and comfortable atmosphere in a space. It is often used as a decorative panel integrated into our interior design. Its unique texture not only presents an atmosphere of natural grandeur, comfort, and warmth but also elevates the overall sophistication of the space. In this article, we will explore clever ways to incorporate wood finish in home decor.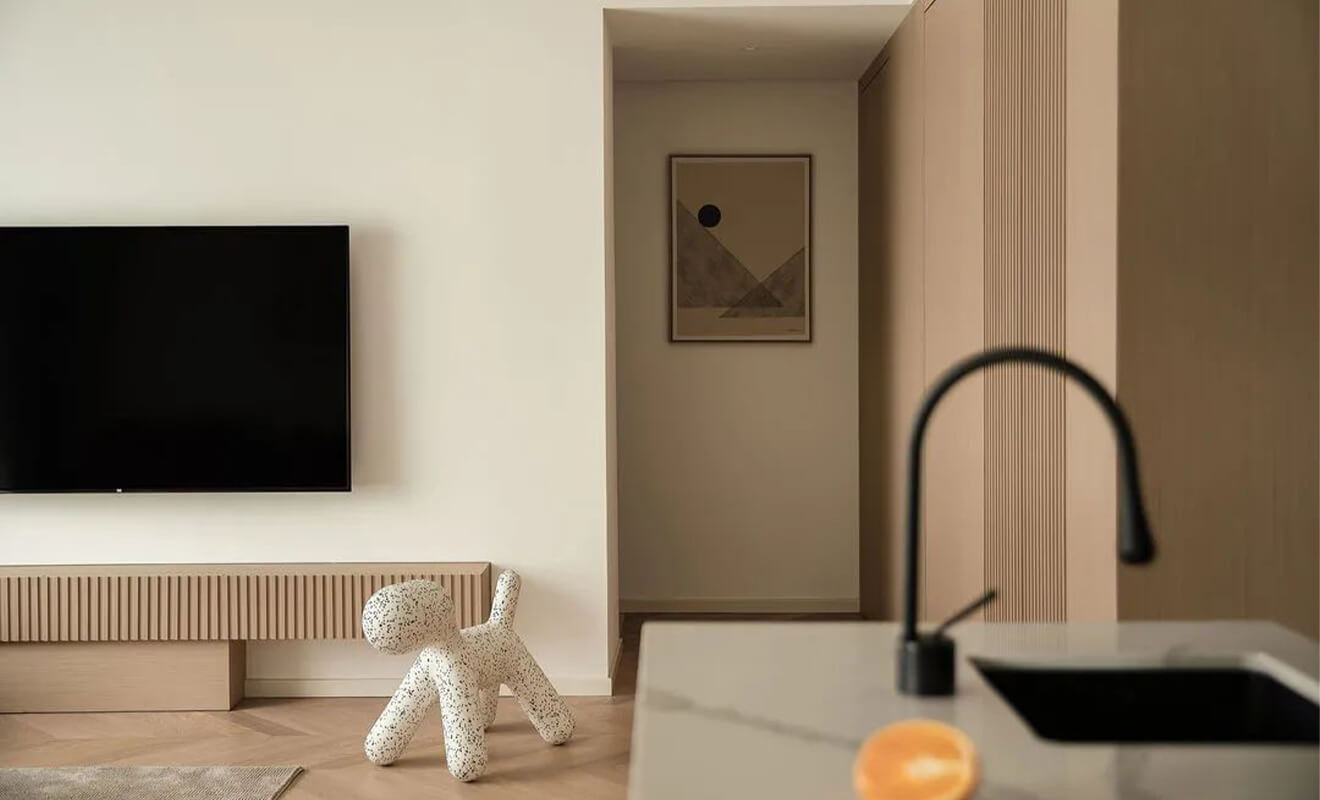 Areas suitable for Wood Finish
1.Entryway Wood Finish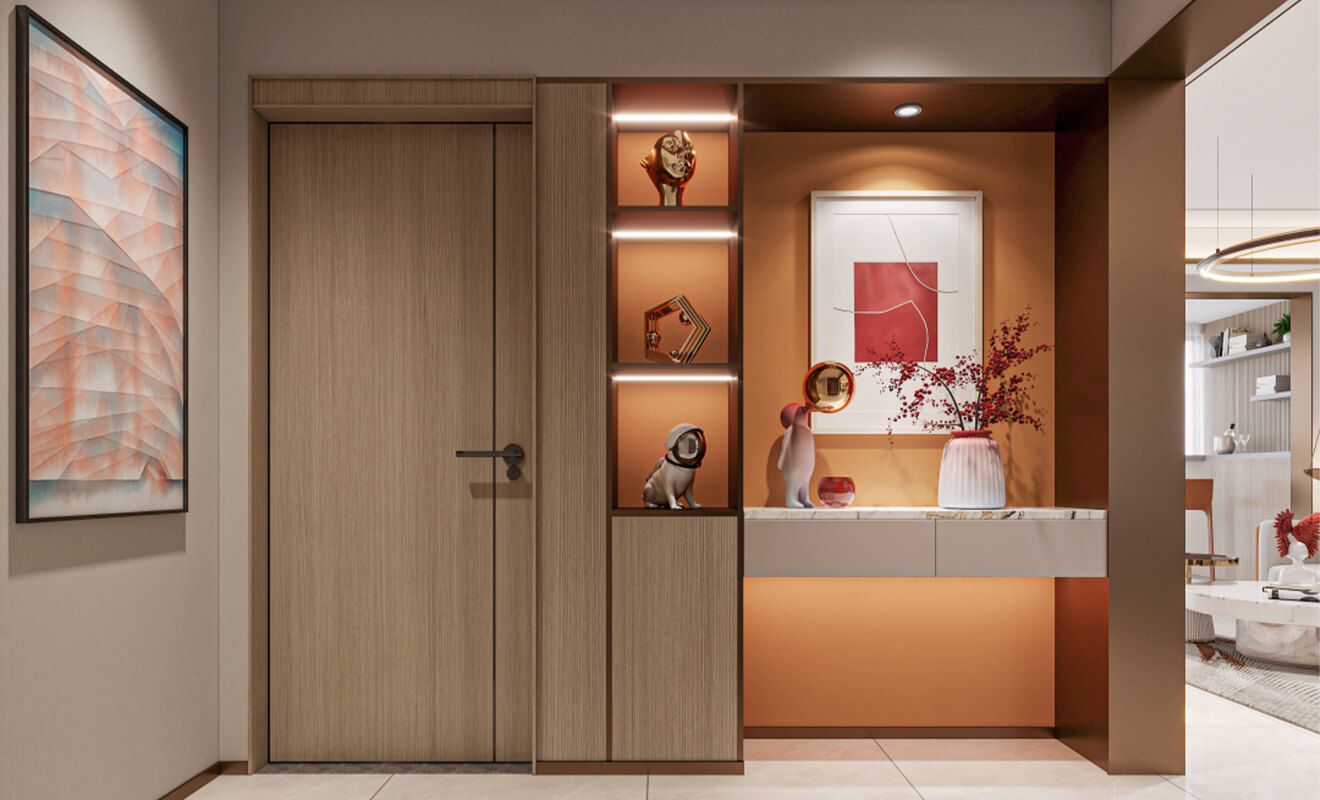 Adding wood finish elements in the entryway area can visually create a warm effect, allowing one to unwind and experience a sense of natural comfort upon arriving home. wood finish or lattice can be used to decorate the walls, while also enhancing the transition between the entrance space and the rest of the interior.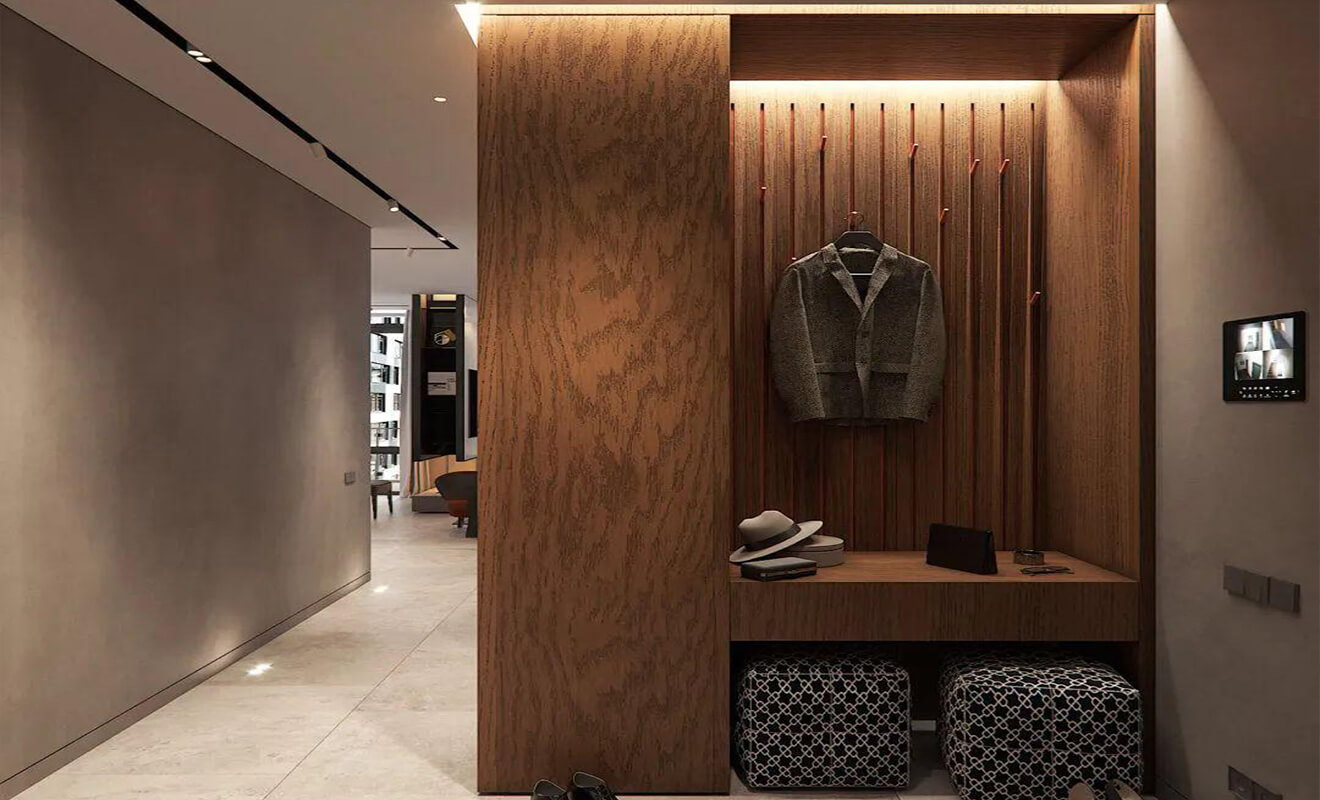 For additional storage space, customized cabinets and practical features like dressing mirrors can be added. Combining them with wood finish walls ensures spatial unity.
2.Living Room Wood Finish
The walls of the living room are the focal point of the entire home, and by using wood finish in different colors, one can create various style effects. Whether it's a full-wall design, partial accents, or a combination with other materials, they all complement each other harmoniously.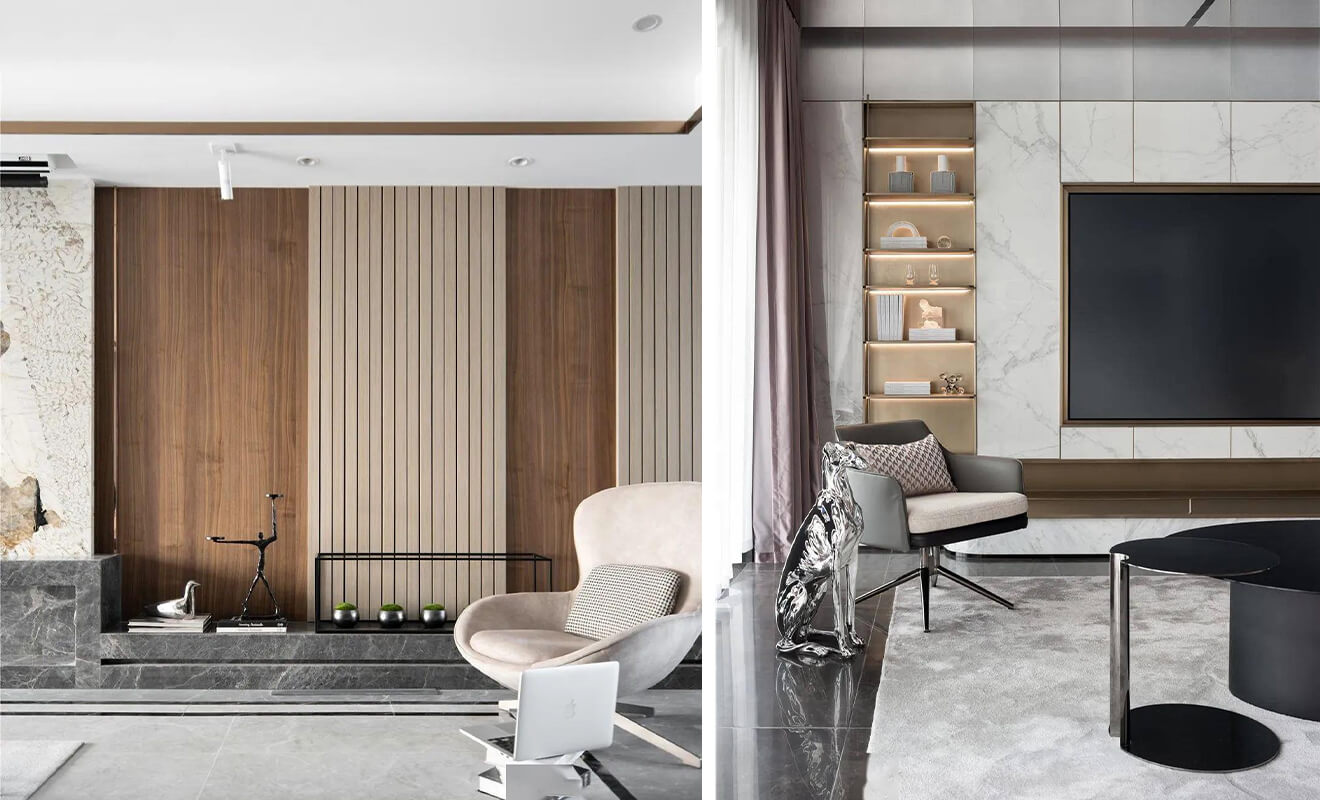 In private residential customization, wood finish plays a crucial role in enhancing aesthetics. Extensive use of wood finish not only showcases a luxurious living space but also elevates its overall taste.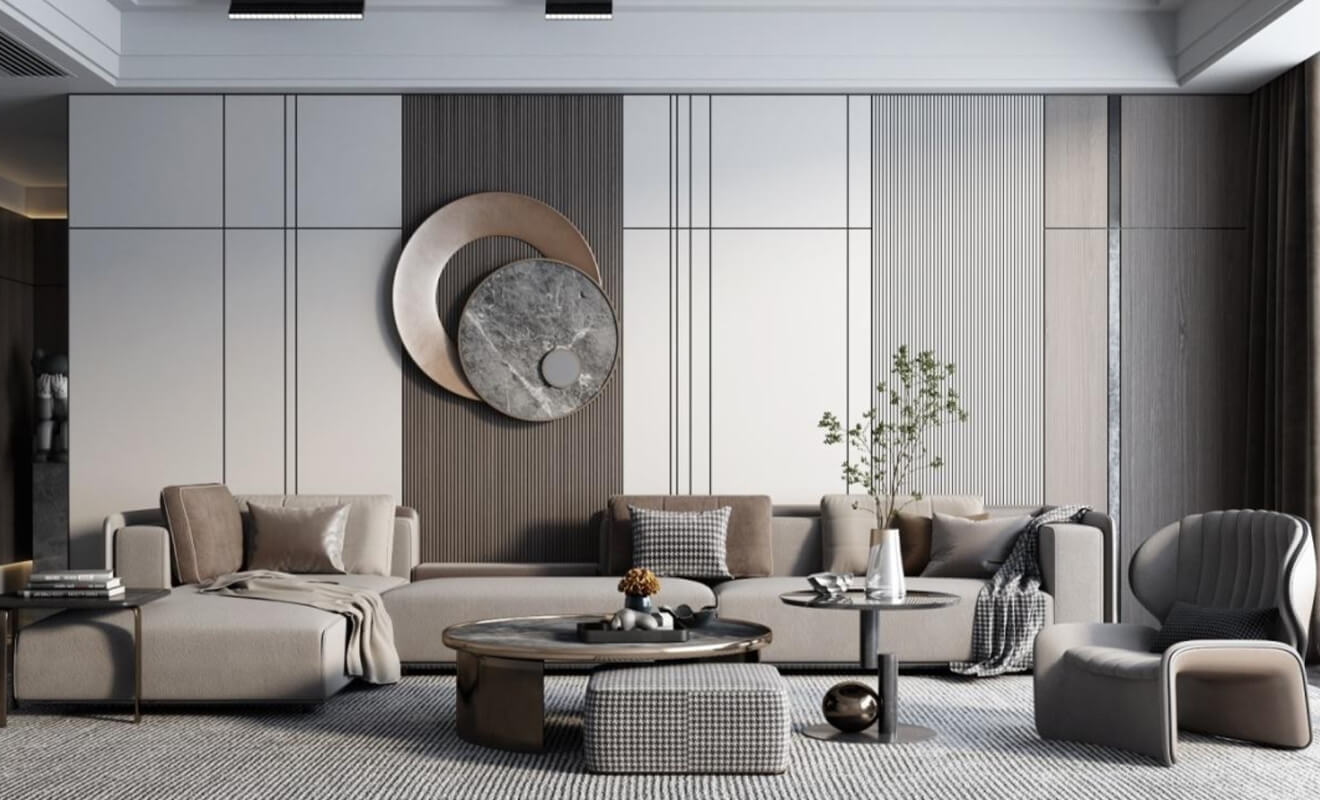 To enhance the ambiance, wood finish can be combined with elements like marble, slate, or metal, suitable for different spatial tones.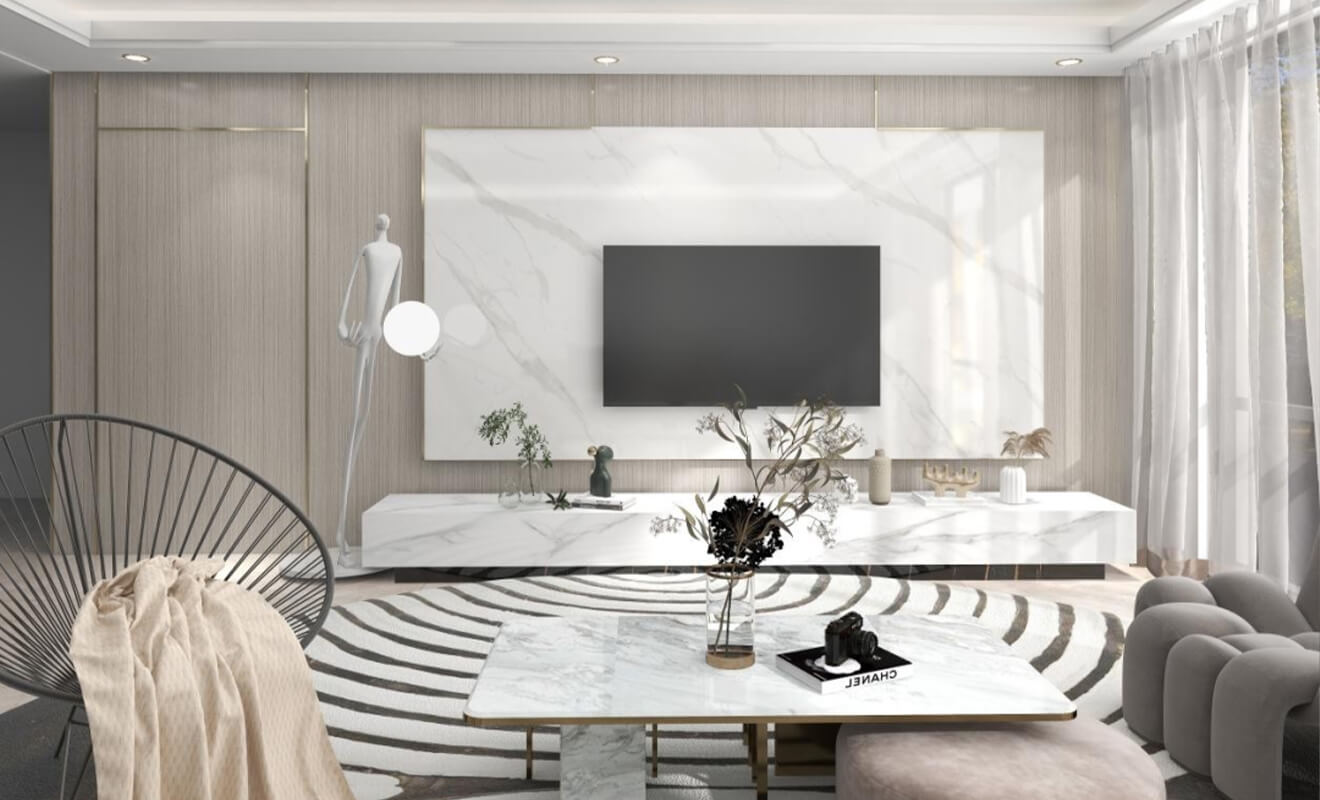 3.Dining Room Wood Finish
The dining room is an area where families gather for meals, often emphasizing exquisite and practical designs. The clear texture and unique patterns of natural wood, combined with soft lighting, create a warm and inviting ambiance in a home.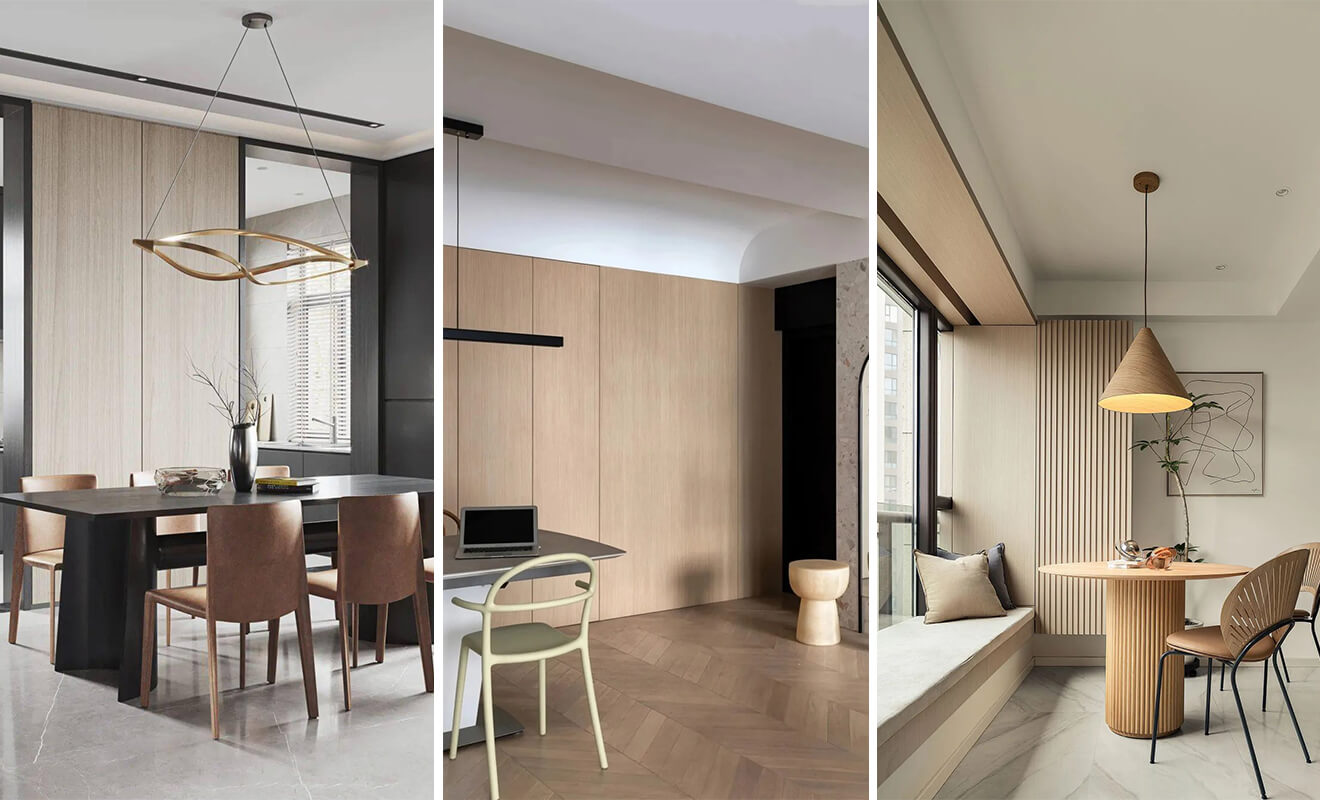 By introducing wood finish as wall decoration in conjunction with cabinets, it also enhances the sense of ceremony in the space.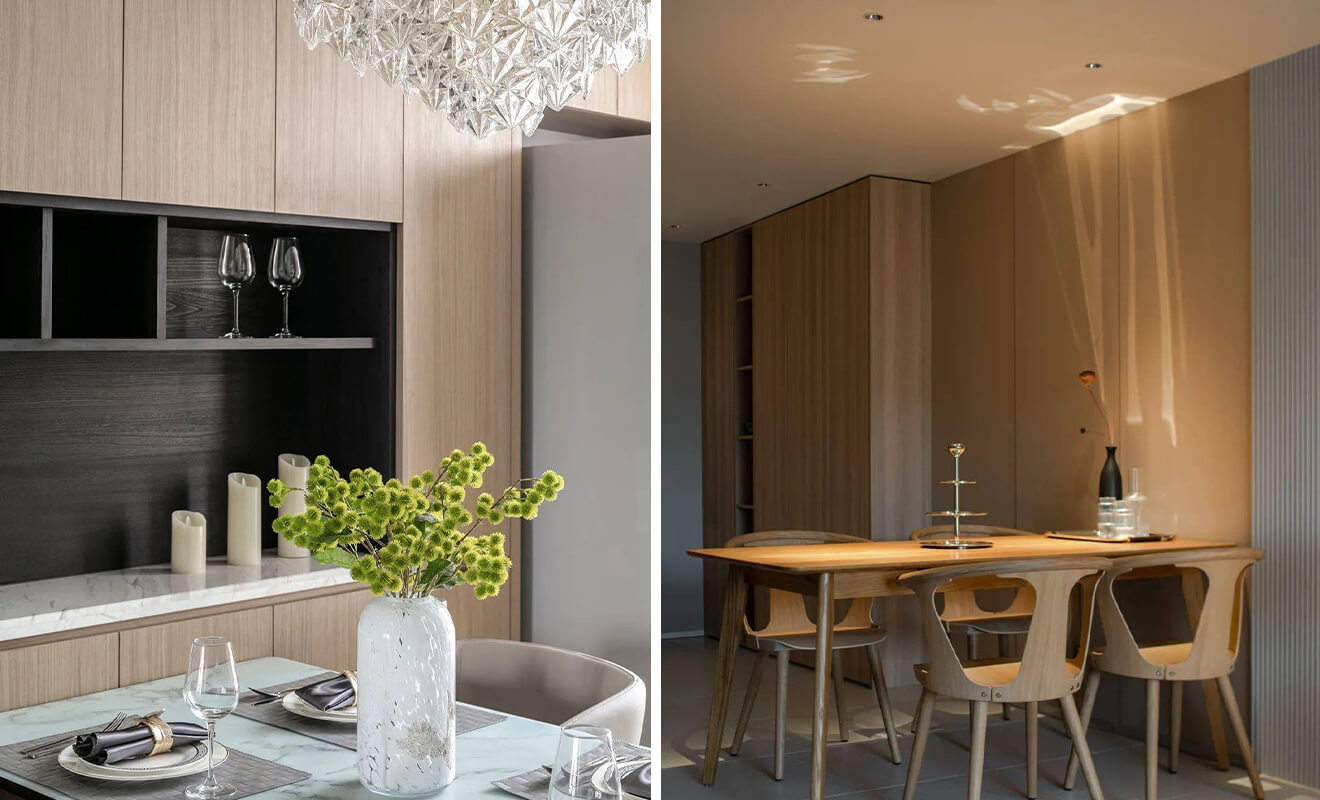 4.Bedroom Wood Finish
Wood, as a natural and skin-friendly material, can increase the comfort and relaxation of a bedroom. Combining wood finish wall panels with bedside cabinets achieves a symmetrical effect, creating a harmonious and comfortable living environment.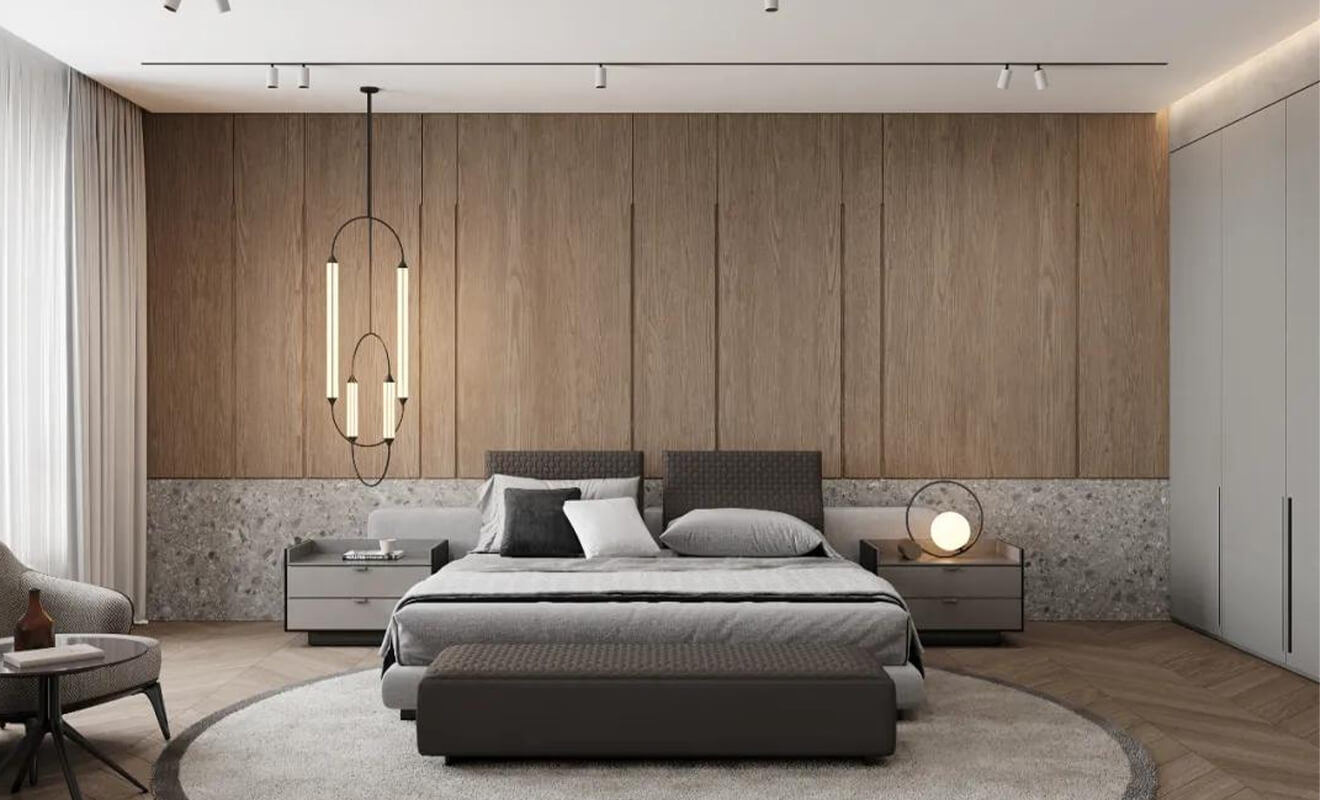 Alternatively, incorporating wood finish in the form of a half-wall adds a touch of playfulness and is more suitable for household use, without worrying about wall wear and tear.
5.Study Room Wood Finish
The study room provides a serene environment for focused activities, and the natural essence of wood aligns perfectly with the study's ambiance, evoking a sense of literary charm.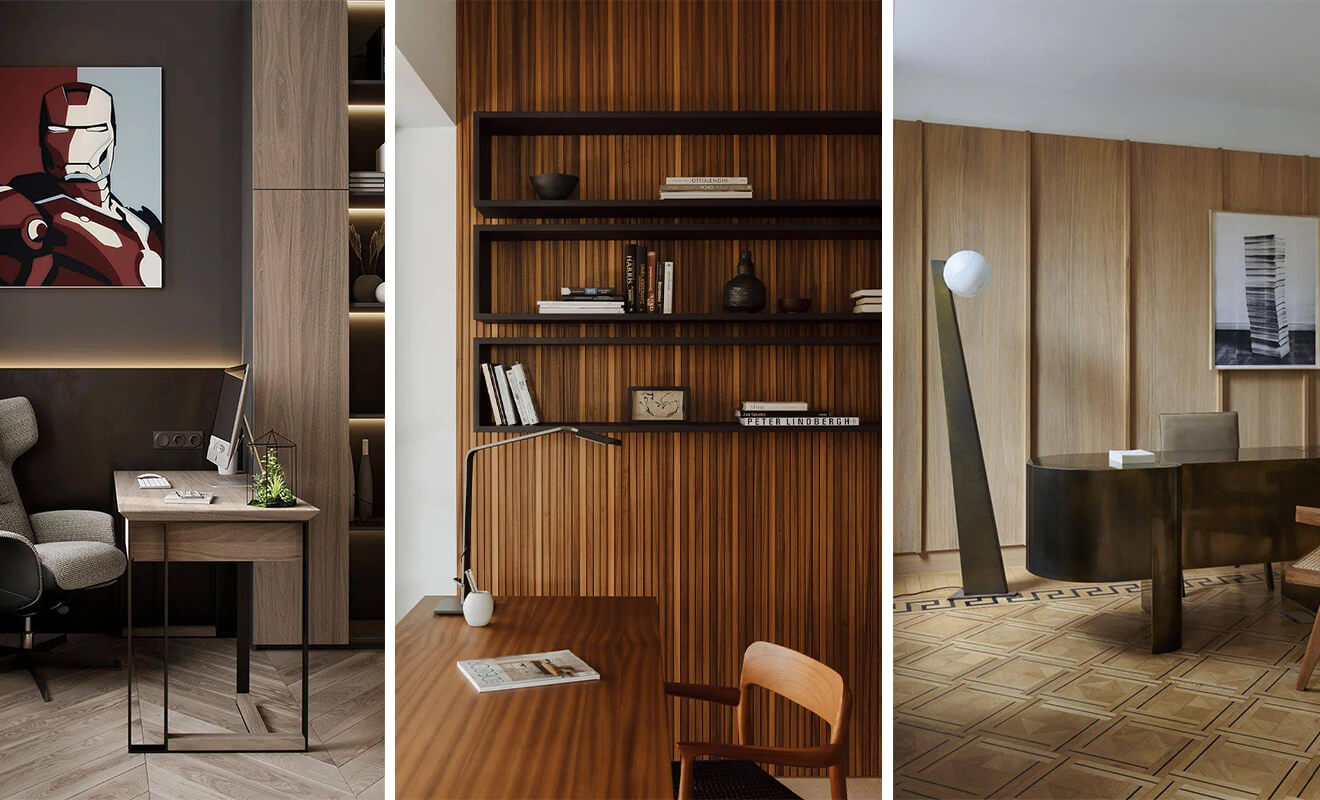 To create a more comfortable reading environment, using wood finish wall panels as decorative elements not only protects the walls but also helps reduce noise, allowing for better concentration during reading.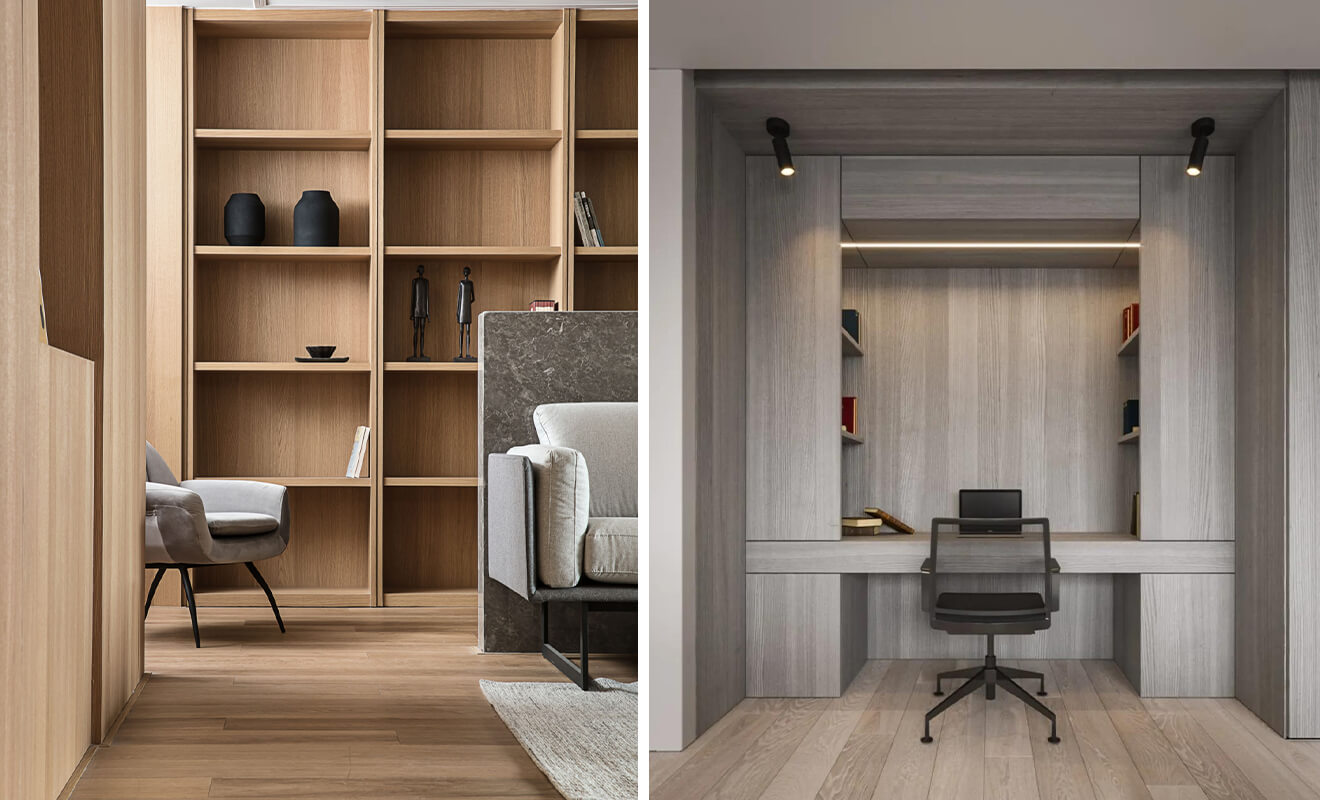 Matching Elements with Wood Finish
Balance with furniture colors: Start by harmonizing the color tones of the wood finish with the furniture. Dark wood finish is adept at creating a Zen-like, artistic ambiance, while also enhancing the sense of elegance in the space. Light-colored wood finish adds texture to the space and highlights its overall warmth and brightness.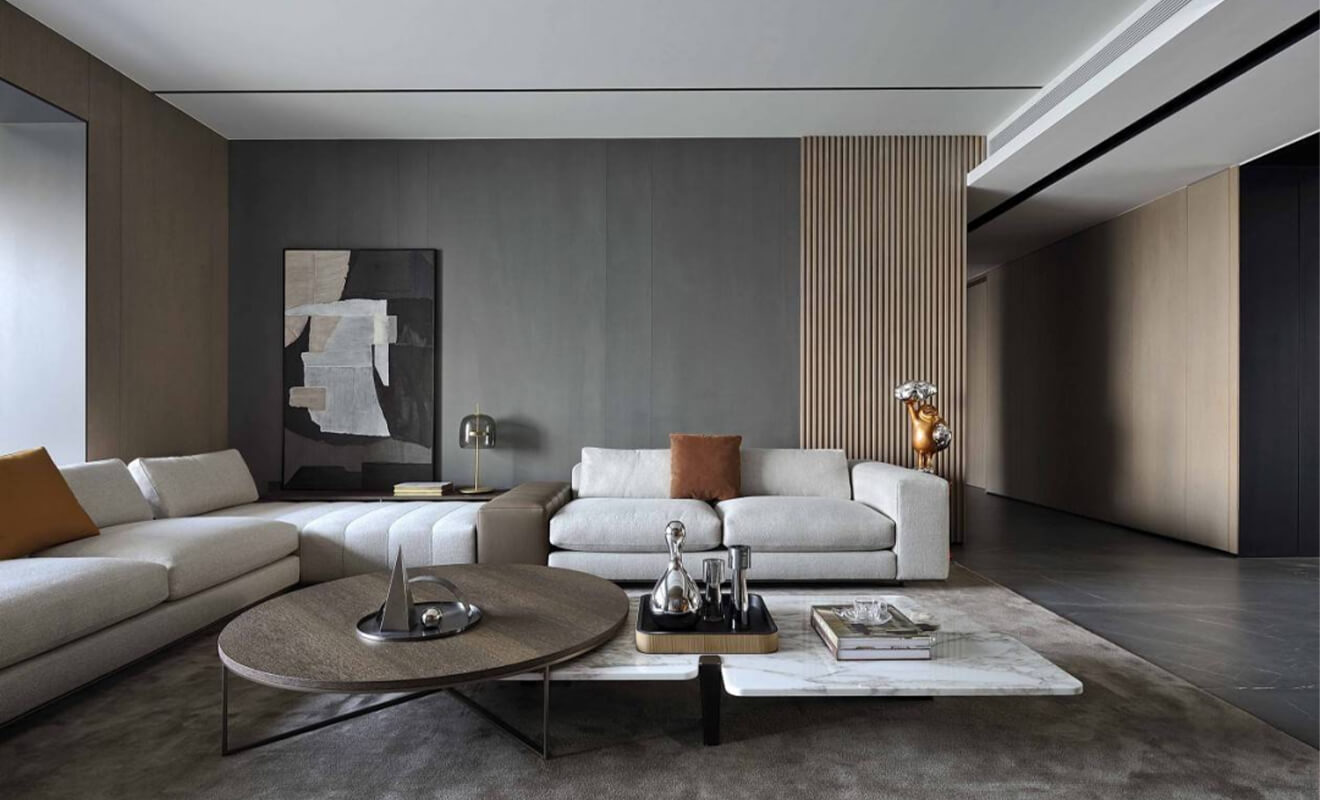 Pay attention to texture details: The clear and visible texture of wood finish should be examined to determine whether they belong to similar patterns or color schemes, ensuring a harmonious and unified room atmosphere. Combining natural textures with dark wood finish brings a closer connection to nature and creates a sense of luxury. Delicate textures are more suitable for light-colored wood finish, facilitating the creation of a ceremonial space.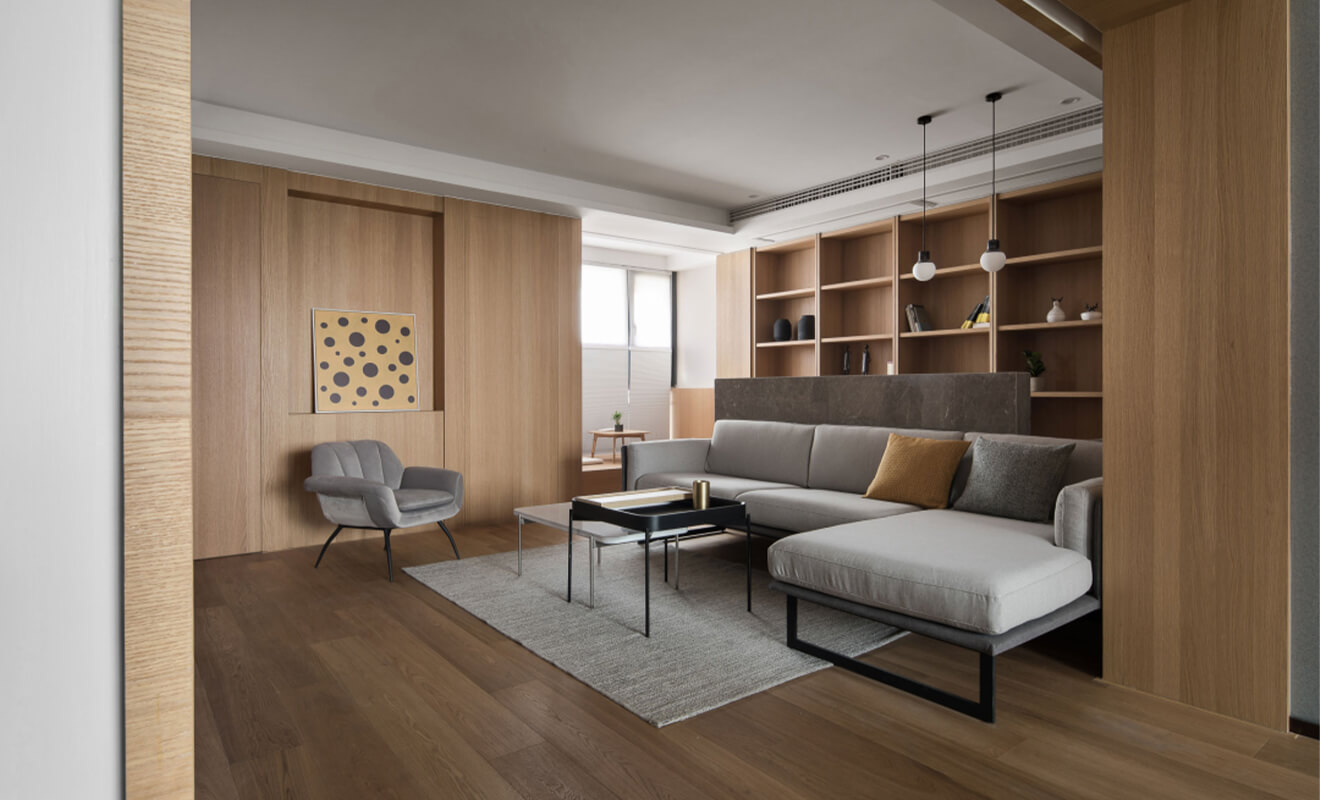 Maintain decorative elements: Keep the color tones of wood finish within 2-3 variations, which can be repeatedly used in different areas of the space to avoid excessive flamboyance and achieve a balanced result. Adding a few decorations or green plants further enhances the coordination and liveliness of the space.