Stunning Home Wine Cabinet Designs for Every Room
In this fast-paced age, it's often difficult for us to find time to read and reflect. Taking a moment to pause and enjoy wine with family and friends or savoring a glass alone can be a great way to release stress. Wine cabinets have gradually become a beautiful addition to many homes, enhancing the ambiance and decoration. For wine enthusiasts and frequent tasters, customizing a wine cabinet has become a necessary choice. Whether you live in a spacious villa, a large flat, or an apartment, you can have an aesthetically pleasing and functional wine cabinet. Here are some examples of wine cabinets in different spaces.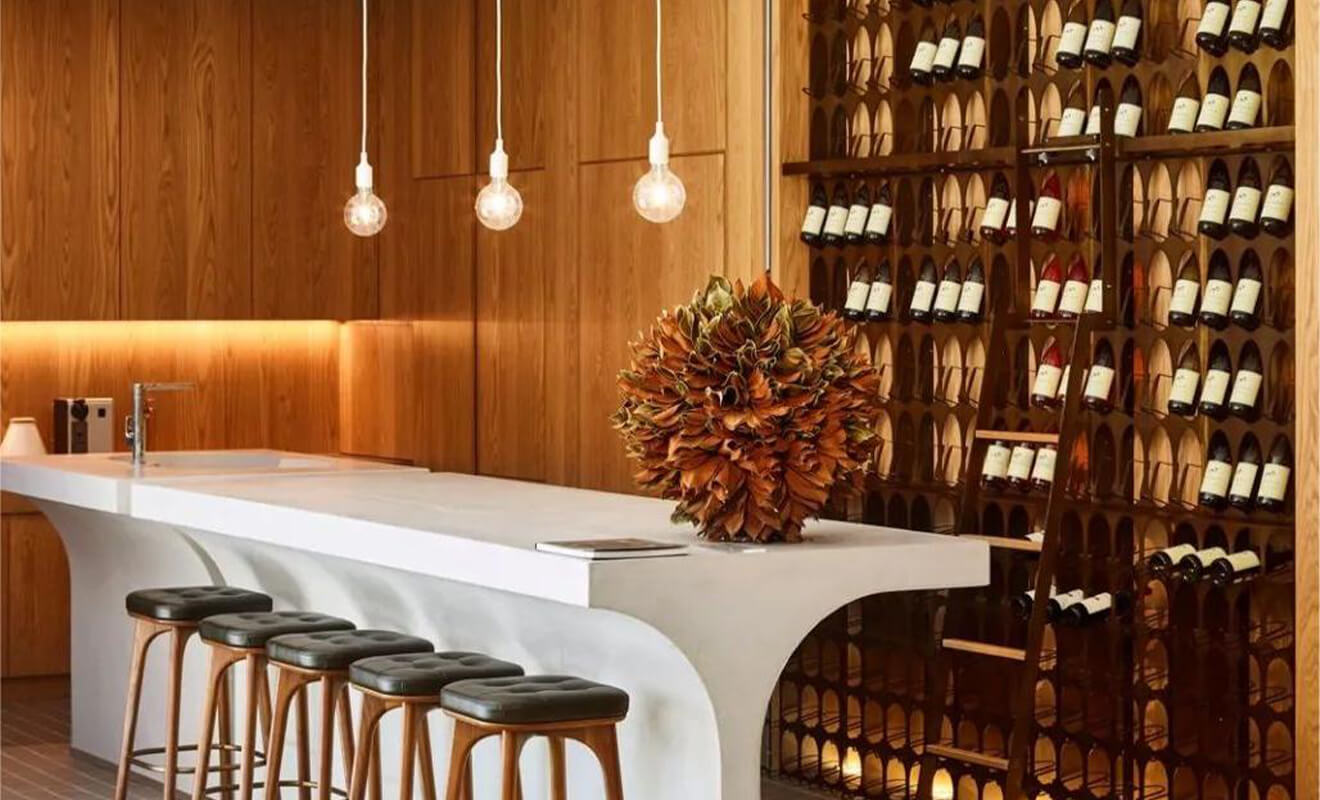 1.Dedicated Wine Room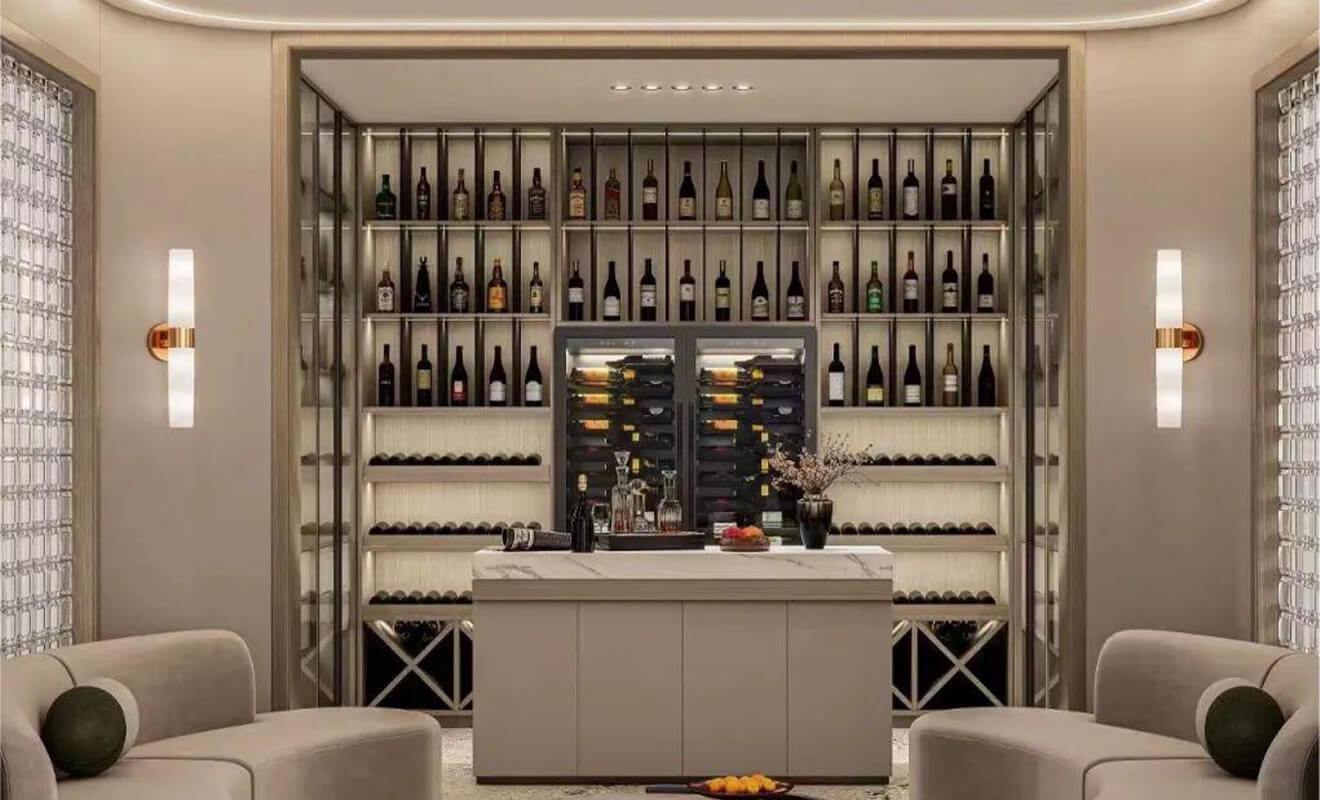 If you have ample space in your home, you can create a dedicated wine area, and the basement is an ideal place to build a private wine cellar. Having a private wine cellar is perfect for showcasing your refined taste during receptions or gatherings with friends, as it combines privacy with social engagement. Private wine cellars are commonly used for storage, socializing, and investment, requiring owners to possess discerning taste, broad-mindedness, and a long-term vision.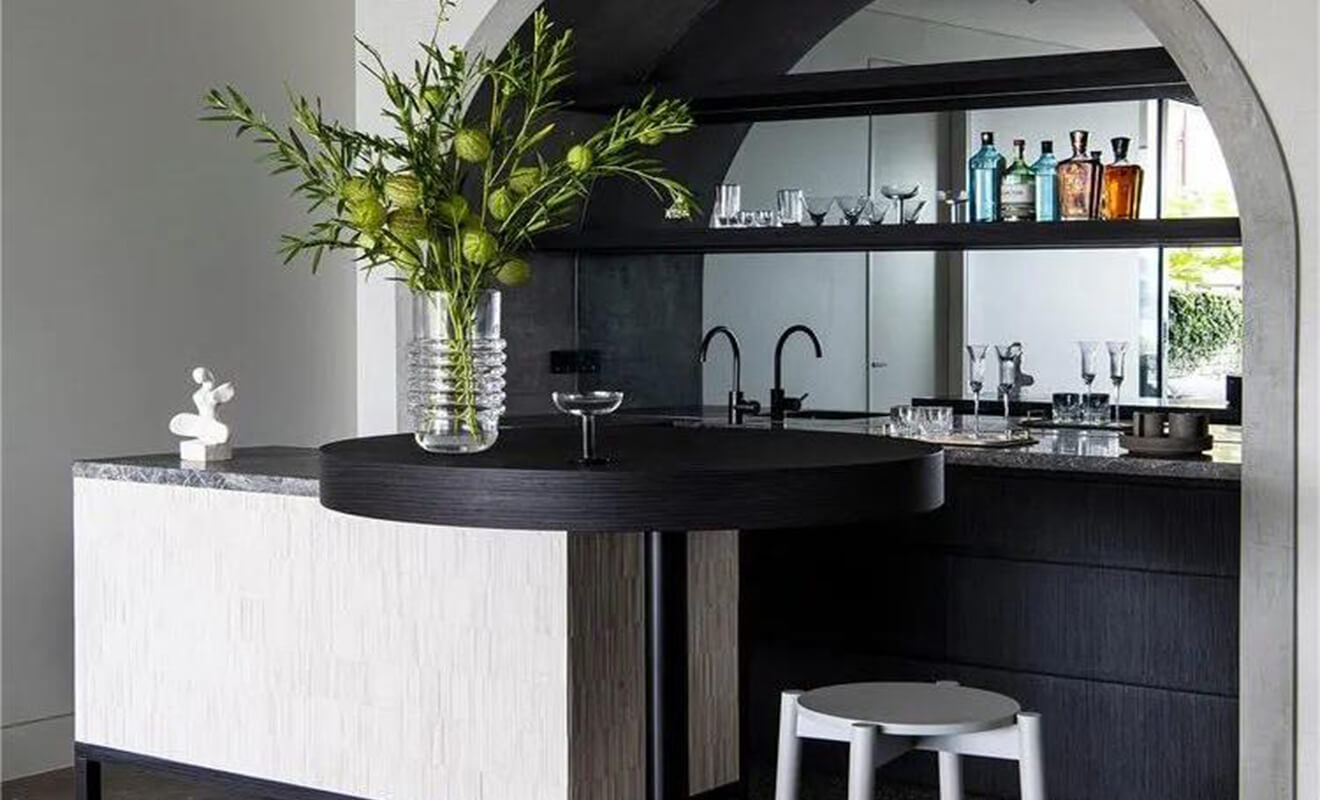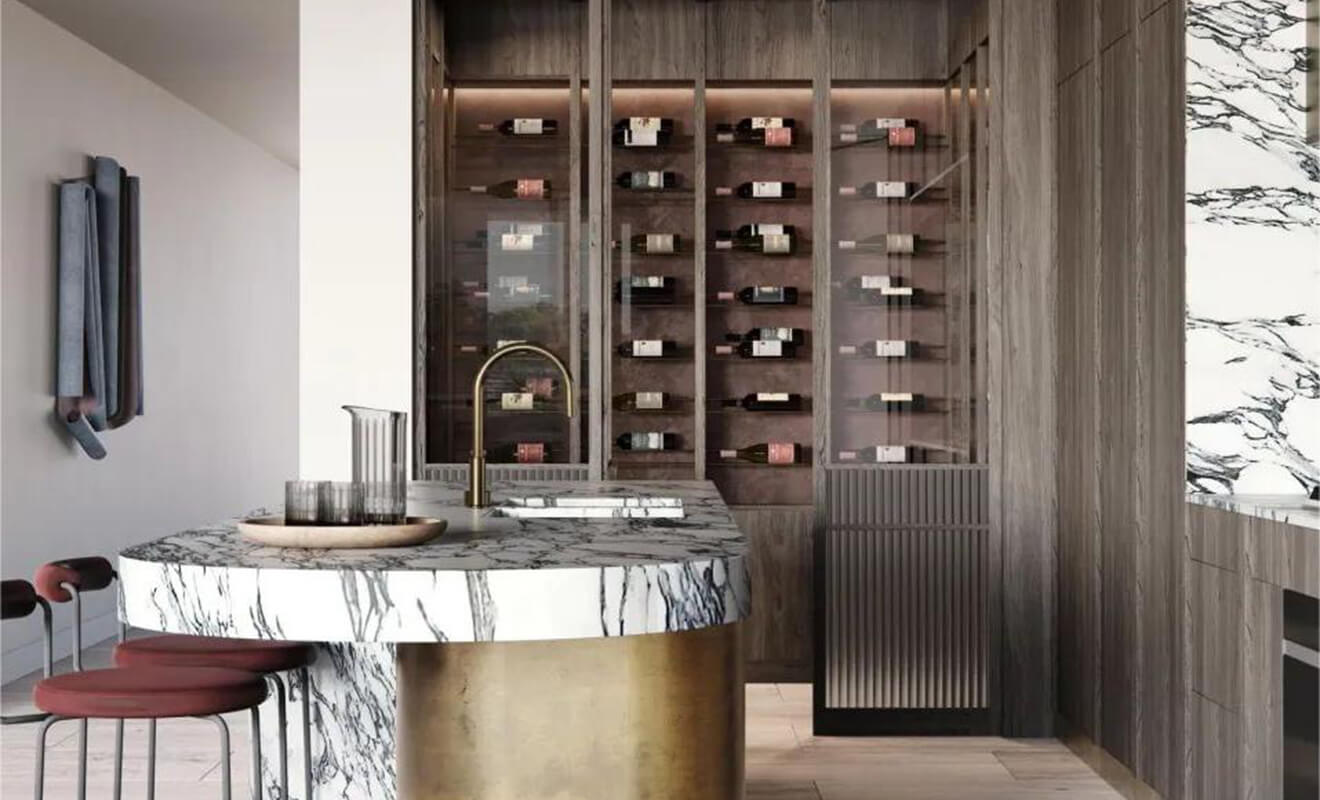 Open-plan kitchens allow for extended cabinet space, providing more storage options than traditional kitchens. For those who enjoy a glass of wine, a well-designed wine cabinet is a must! Instead of stuffing beer and wine into the refrigerator, plan a designated area for your wine collection.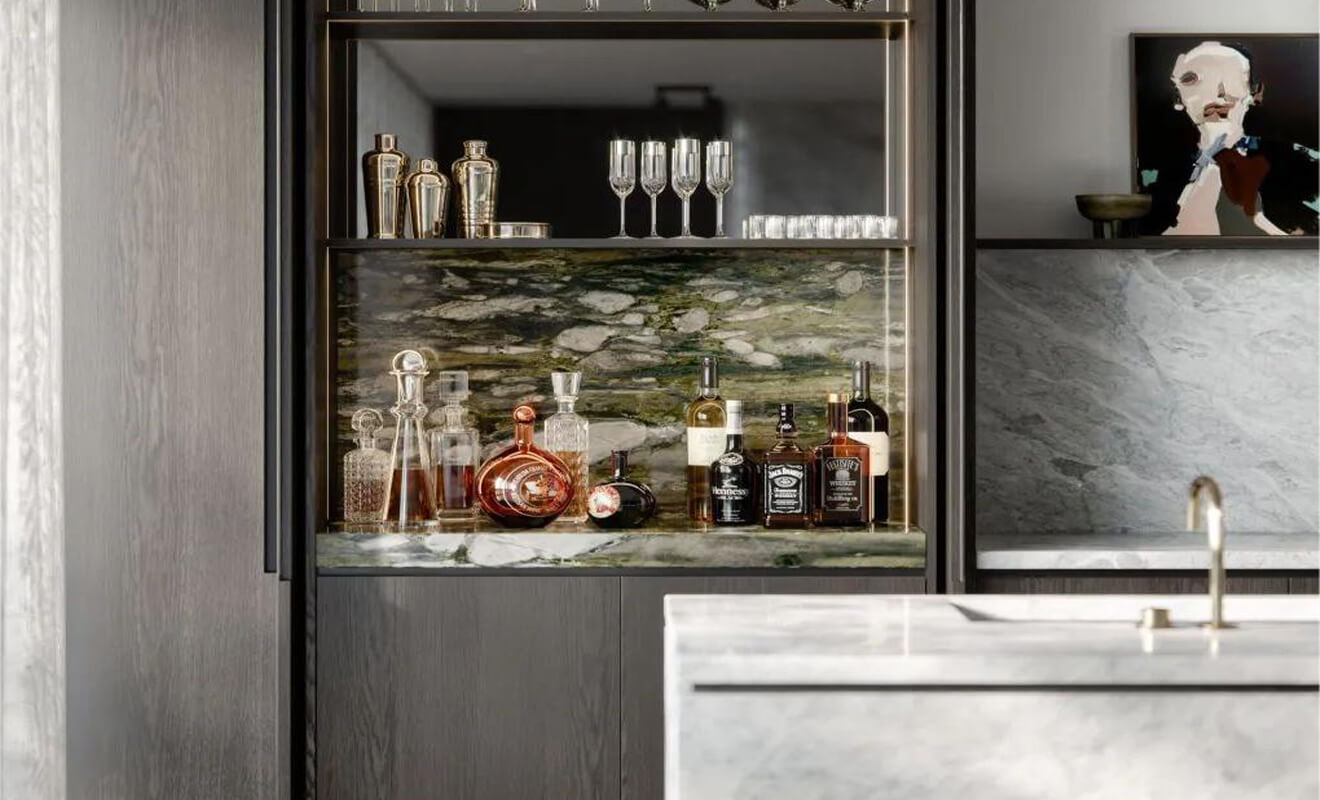 3. Dining Room Wine Cabinet
A dining room wine cabinet can also serve as a buffet, offering convenient storage for wine and glassware for daily use. Coupled with decorative lighting, the dining room becomes an impressive corner, adding a touch of elegance and sophistication to everyday life. The layout of dining room wine cabinets often employs symmetrical designs, departing from the complexity of traditional cabinets, embracing a minimalist approach to create a sense of sophistication throughout the space.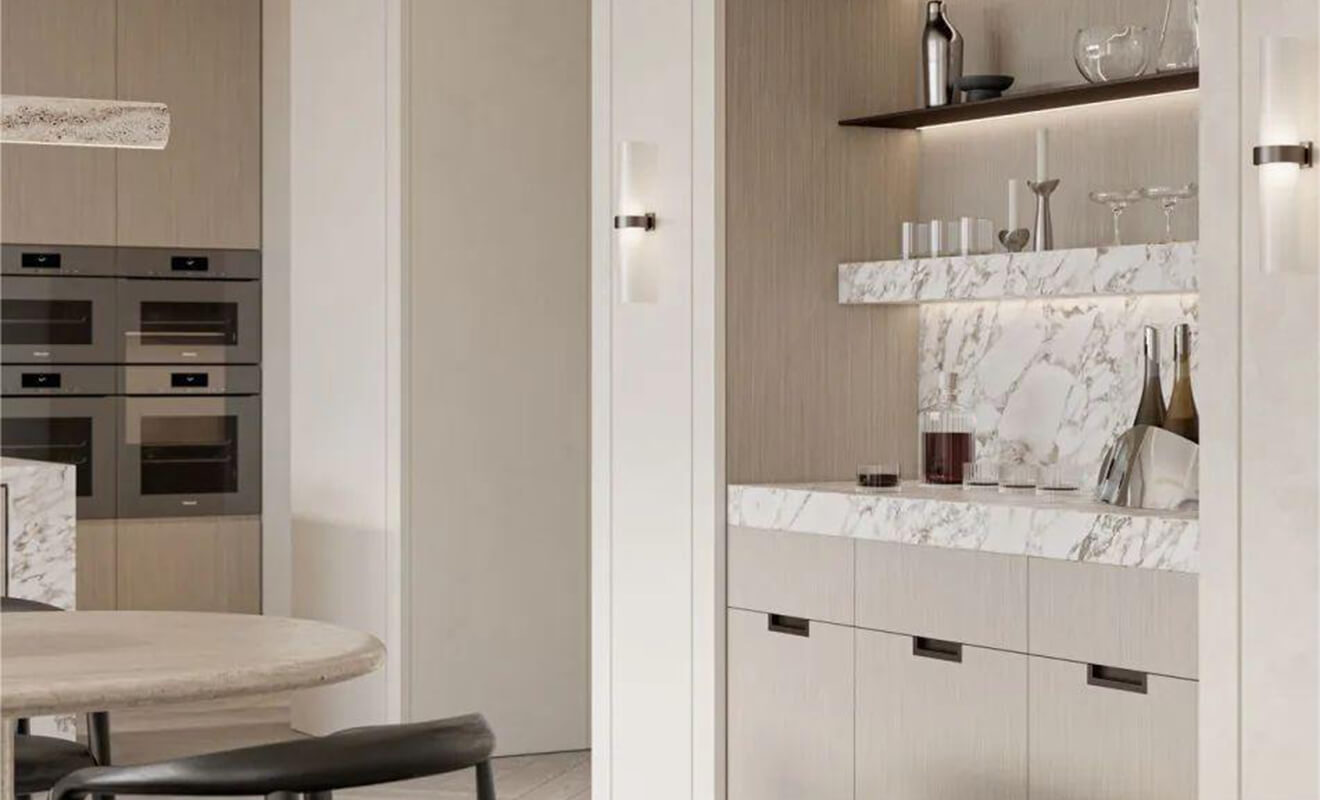 4.Living Room Wine Cabinet
The living room wine cabinet can be integrated with a TV cabinet or wall paneling to create a cohesive design. Alternatively, it can be designed as a walk-in wine cellar in a corner or even utilize the space under the stairs. The living room wine cabinet allows for flexible design according to available space, and as long as it harmonizes with the overall style and design, both open and concealed designs are feasible.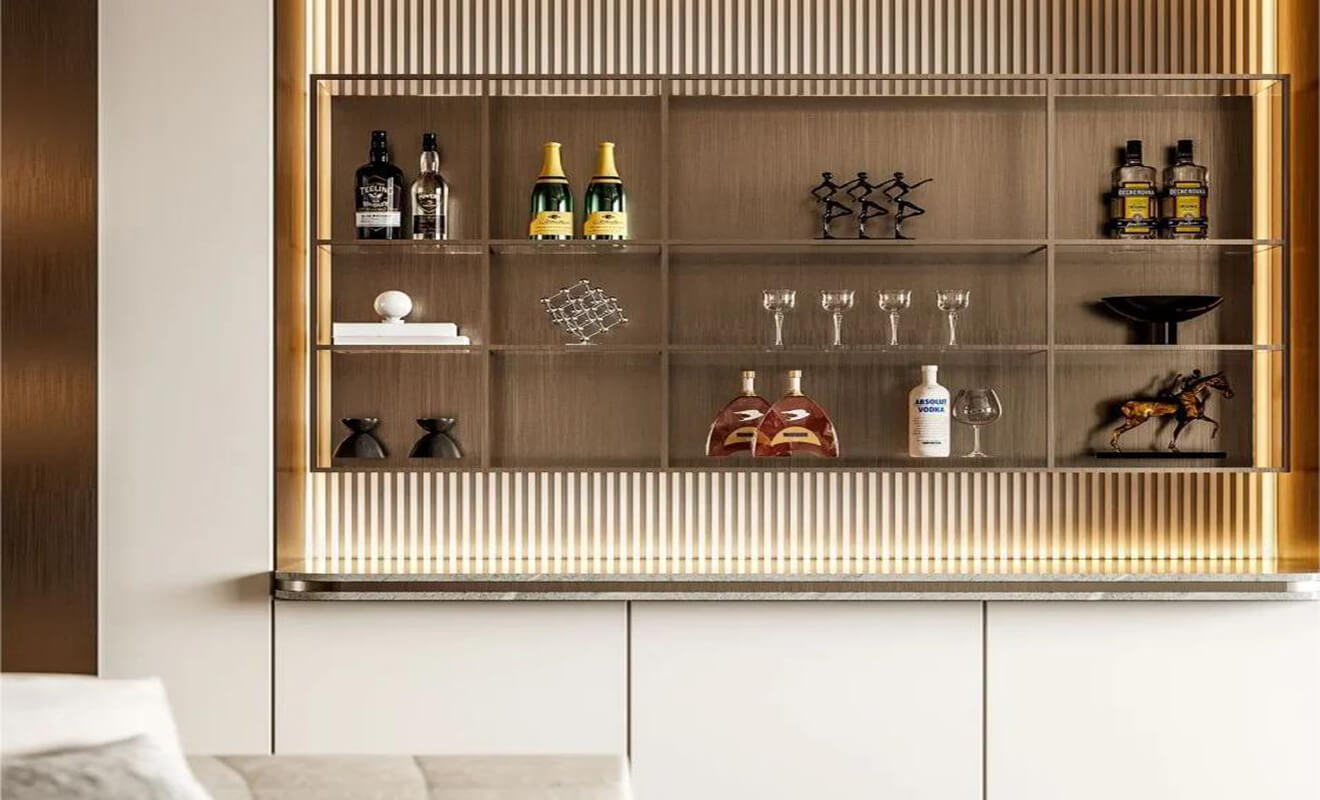 5.Bedroom Wine Cabinet
Wine is a magical elixir, suitable for both festive celebrations and solitary contemplation during lonely nights. For those who enjoy a nightcap before bed, a mini-bar in the bedroom brings convenience and style to your life. It doesn't require much space; you can utilize corners, walls, or even a compartment in a cabinet to create a mini-bar with ease.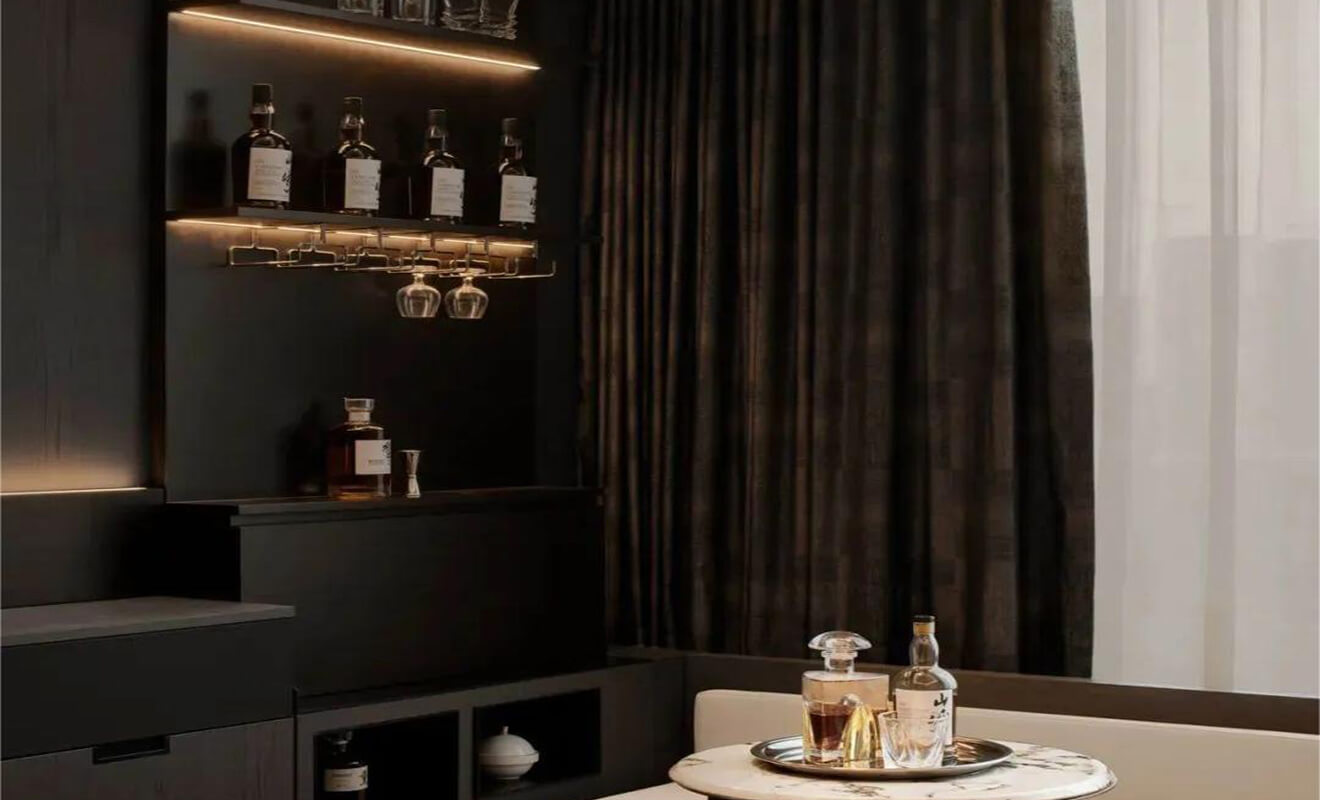 6.Balcony Mini Bar
Transforming a closed balcony into a mini bar allows you to enjoy the view and savor the wine, creating moments of joy in life. Tailoring the layout to suit the available space is a great advantage of customization.