Modern Minimalist Cabinet Designs That Make a Statement of Style
Minimalism has become a sought-after trend in both lifestyle and home decoration. In the cabinet design of simplicity, what is showcased goes beyond mere aesthetics, a pursuit of true and simple life. Here, we present several modern minimalist cabinet designs for your consideration.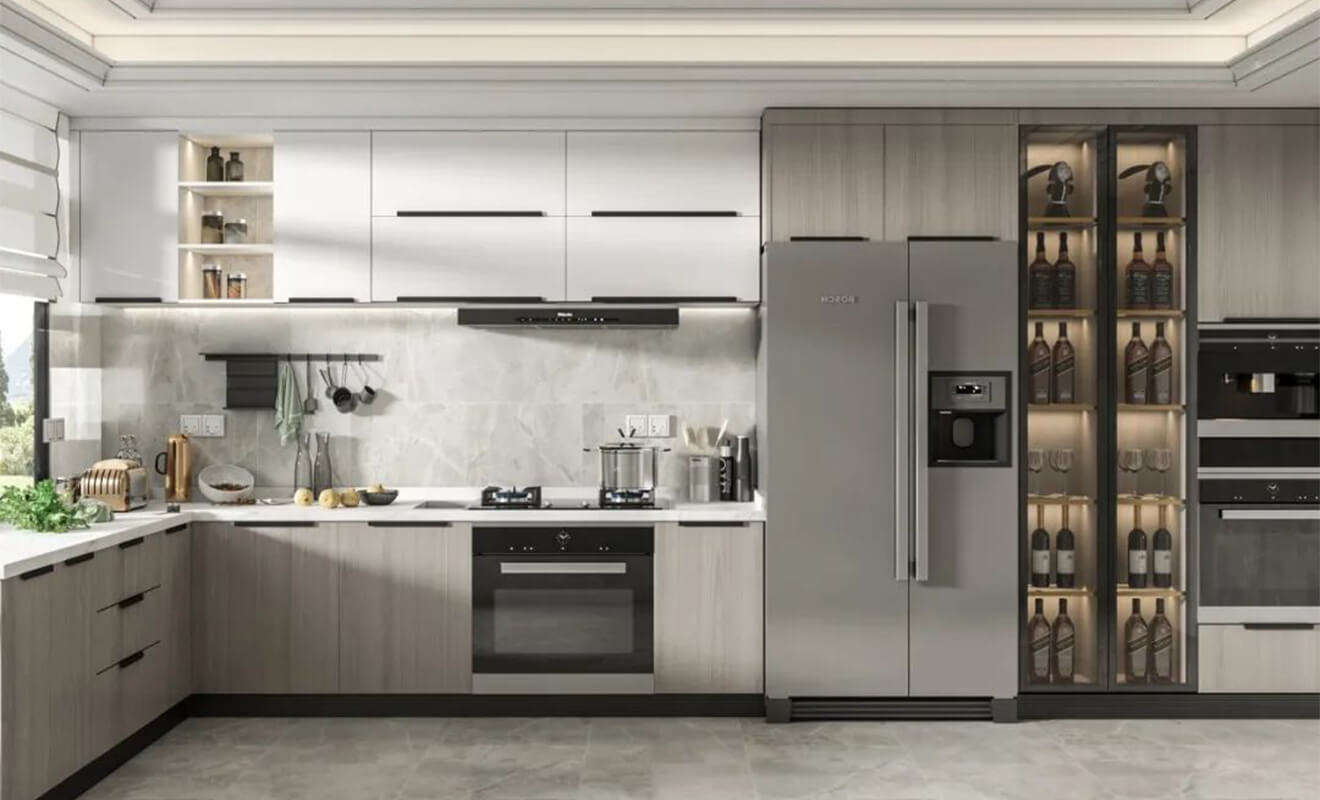 An open or semi-open kitchen design can create a much more spacious appearance. Many households now tend to bridge the kitchen with a balcony or open it up towards the living room, which effectively coordinates and allocate the space.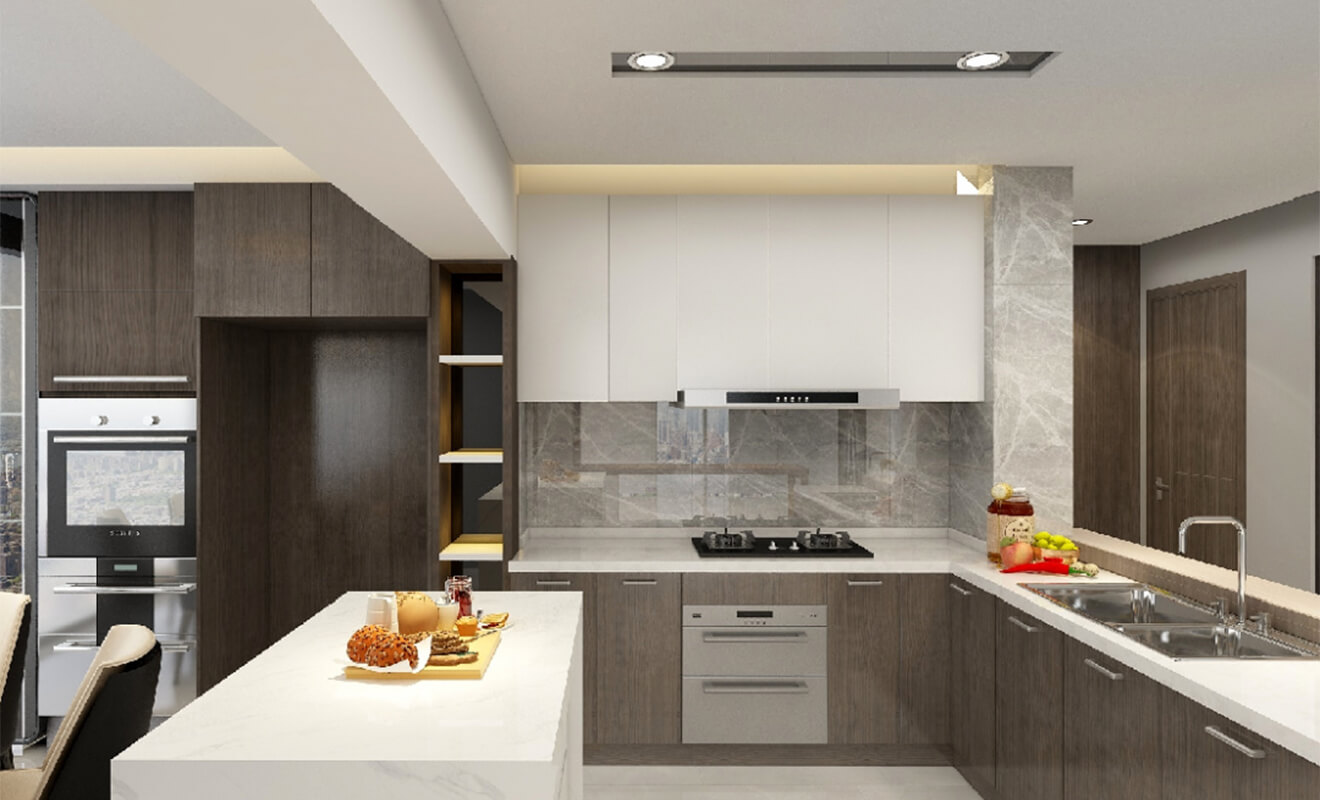 A semi-open kitchen design keeps the kitchen and diner to coexist within the same space, which feels minimalist and more spacious. You can cook while engaging in conversations with those in the dining area.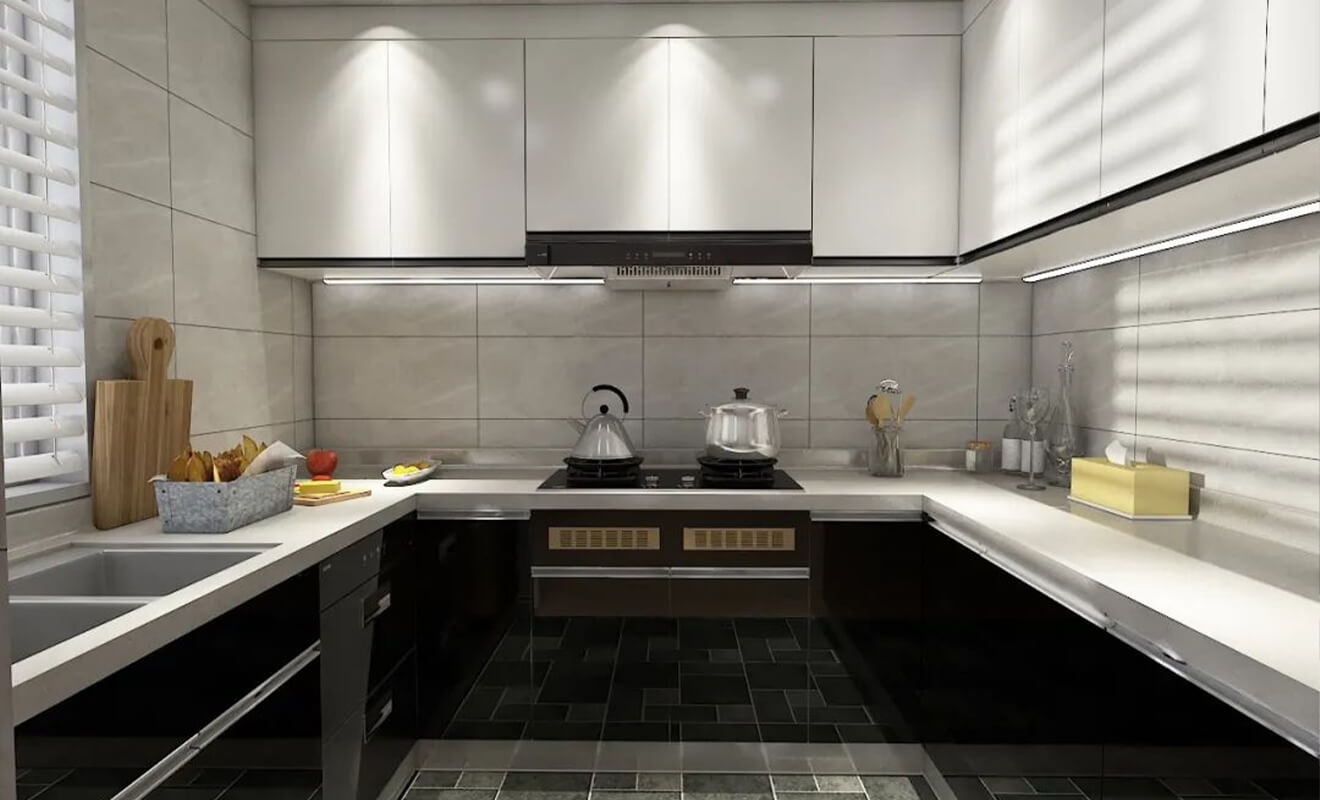 Subtle yet luxurious, the black and white color palette accentuates the owner's poise and nobility. Paired with timeless white cabinets and countertops, the space emanates a delicate and tranquil ambiance.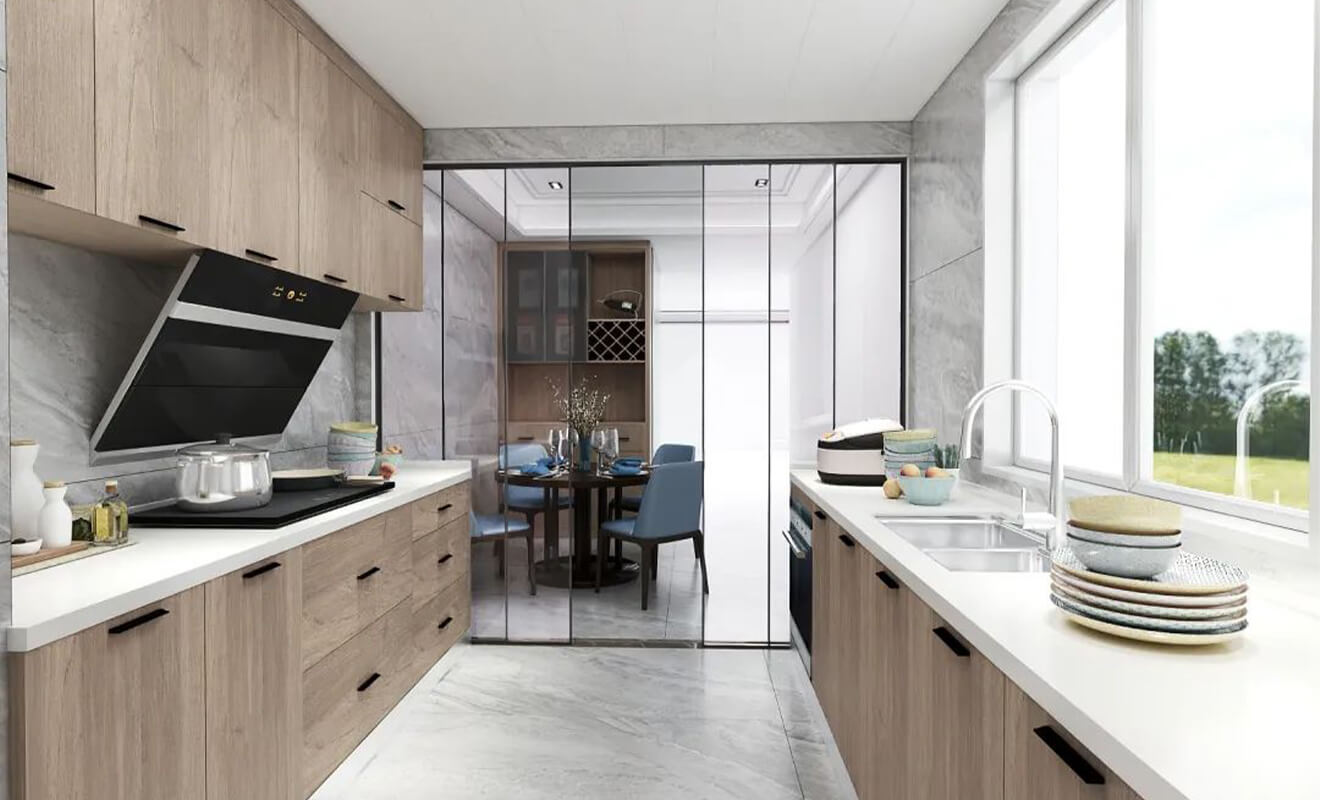 Wood tones, representative colors of trees in nature, evoke a rustic and inviting sensation. The use of natural wood tones might not immediately stun, but their charm grows with time, fostering an enduring fondness.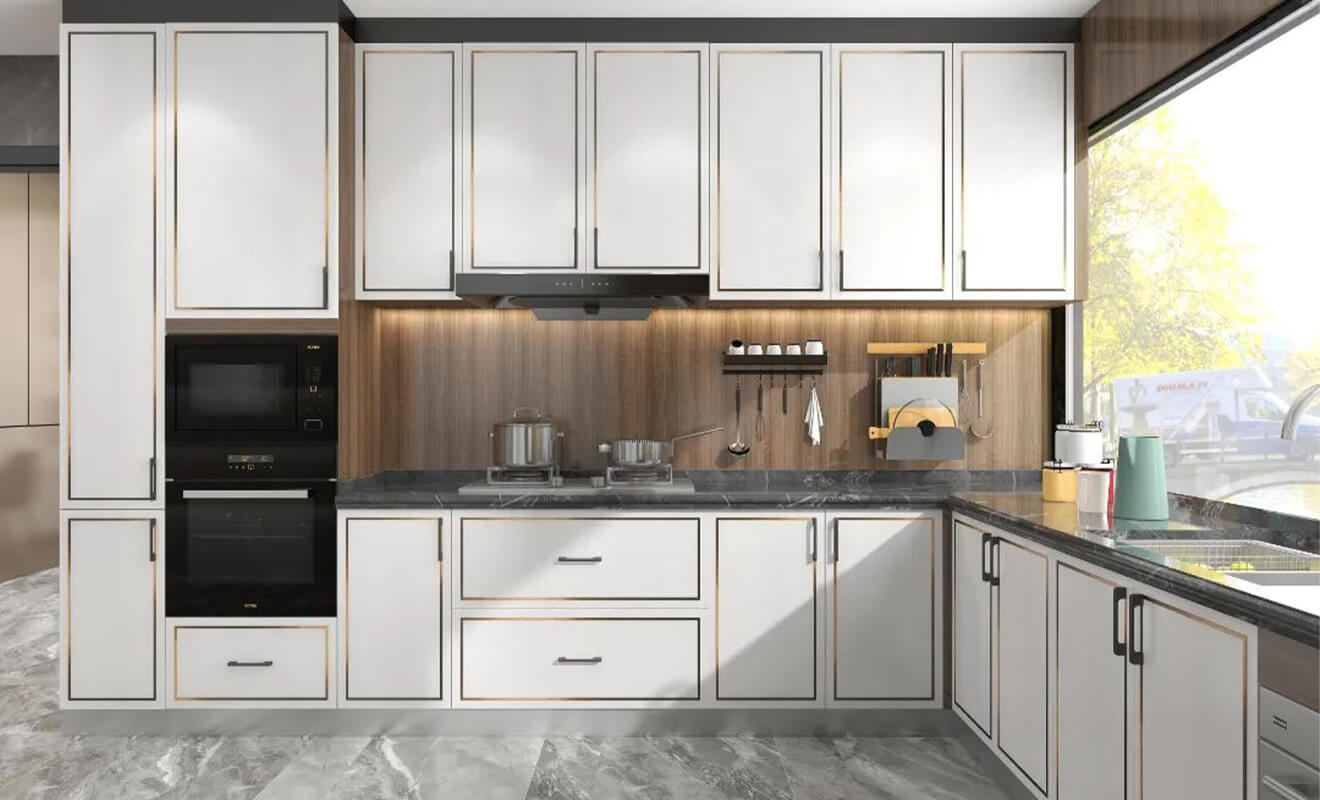 For medium to small living spaces, the L-shaped layout stands as the most rational option for it can optimize work efficiency. This cabinet design emphasizes the sleekness of lines and the beauty of parallel arrangements.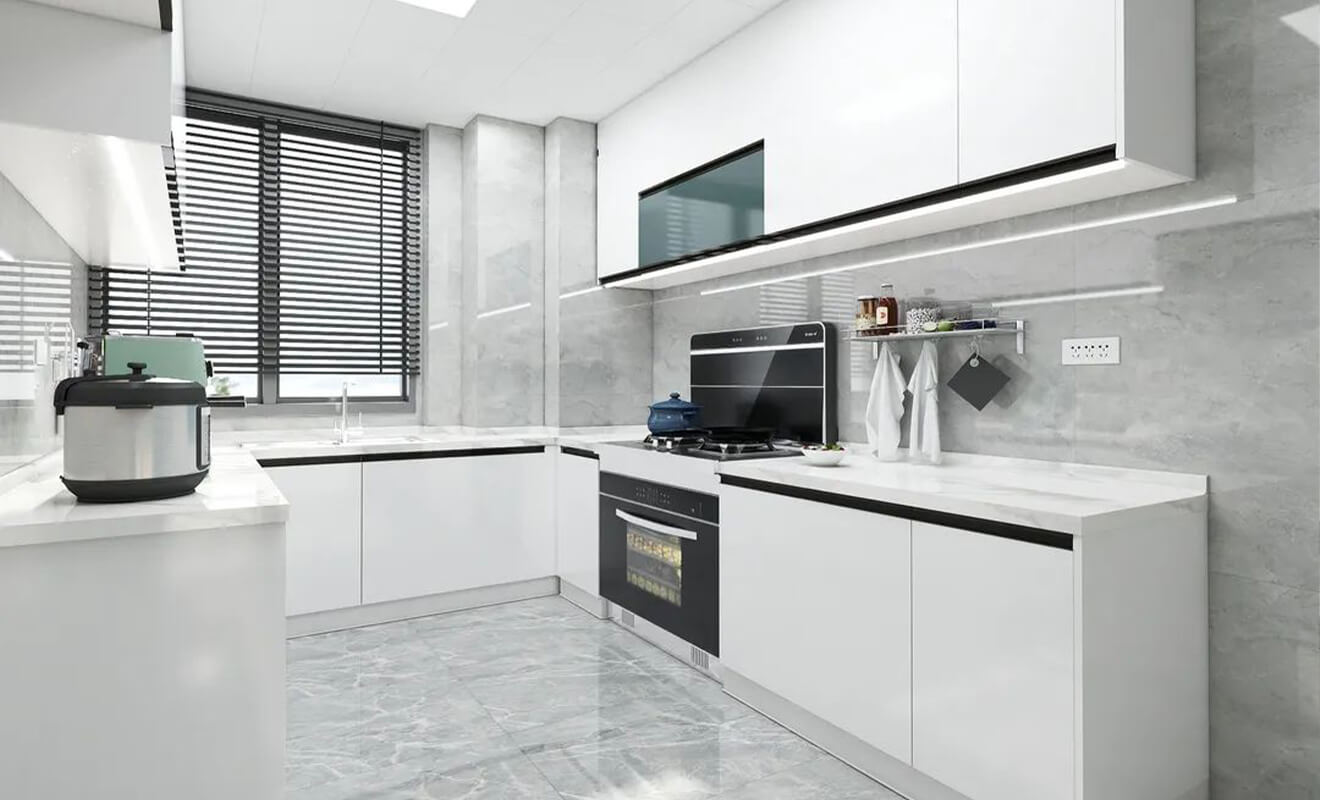 The U-shaped layout exudes a sense of capaciousness and gives practicality and aesthetics in equal measure. Furthermore, the storage capacity of the cabinets is commendable, which can meet varying needs of the household.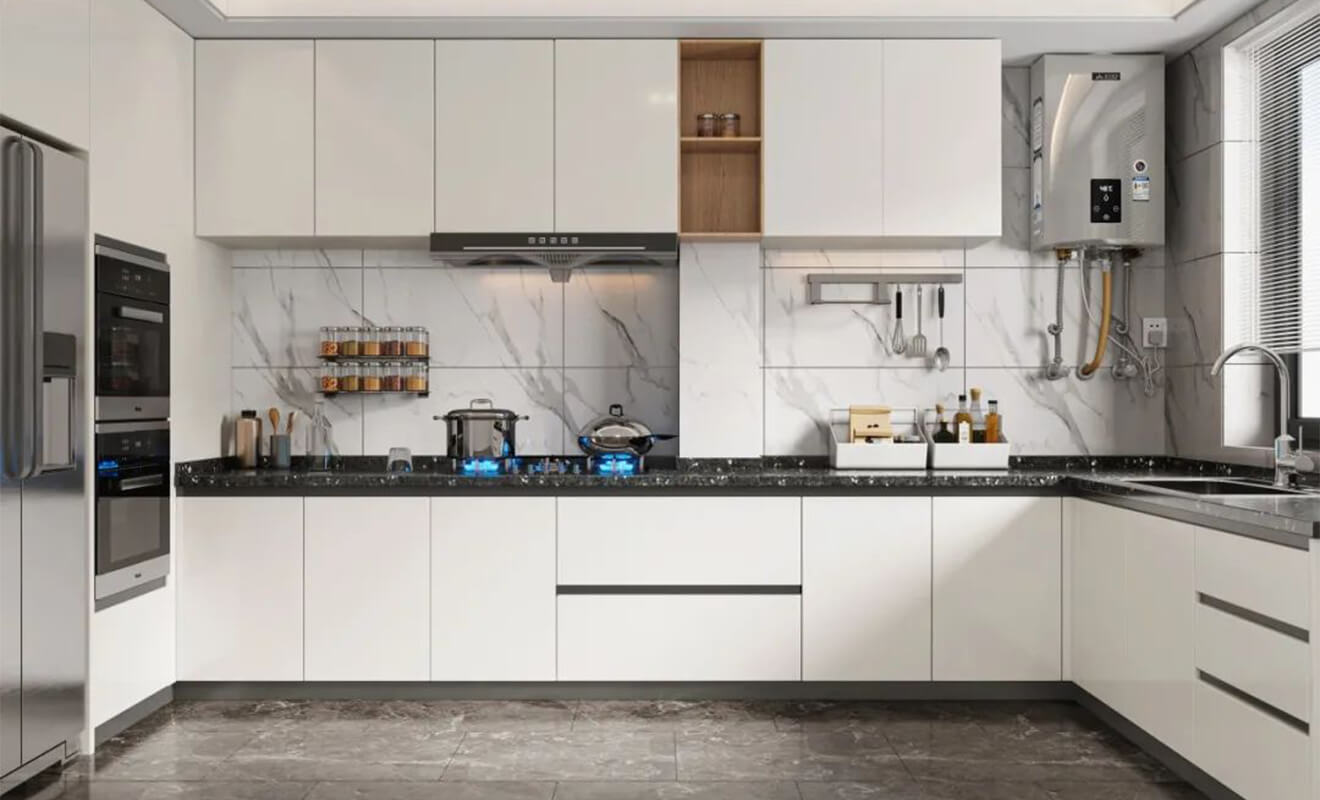 The modern minimalist style places a premium on the seamless integration of spatial layout and functional utilization. Every cabinet offers exceptional storage space, each tool finding its designated spot, and all drawers can be personalized according to preference. The handleless design not only preserves the visual integrity of the cabinets but also serves the dual purpose of preventing collisions and enhancing the decor.