Custom Kitchen Island Ideas You Need to Know
In today's interior design landscape, open-plan kitchens have become almost synonymous with the presence of kitchen islands. Serving as an extension and complement to kitchen cabinetry functionality, kitchen islands boast remarkable versatility and aesthetic appeal, which has garnered favor among numerous homeowners. Depending on the layout and requirements of different spaces, the dimensions of a kitchen island can be customized and adjusted. So, what exactly a kitchen island and how can one take it into their kitchens?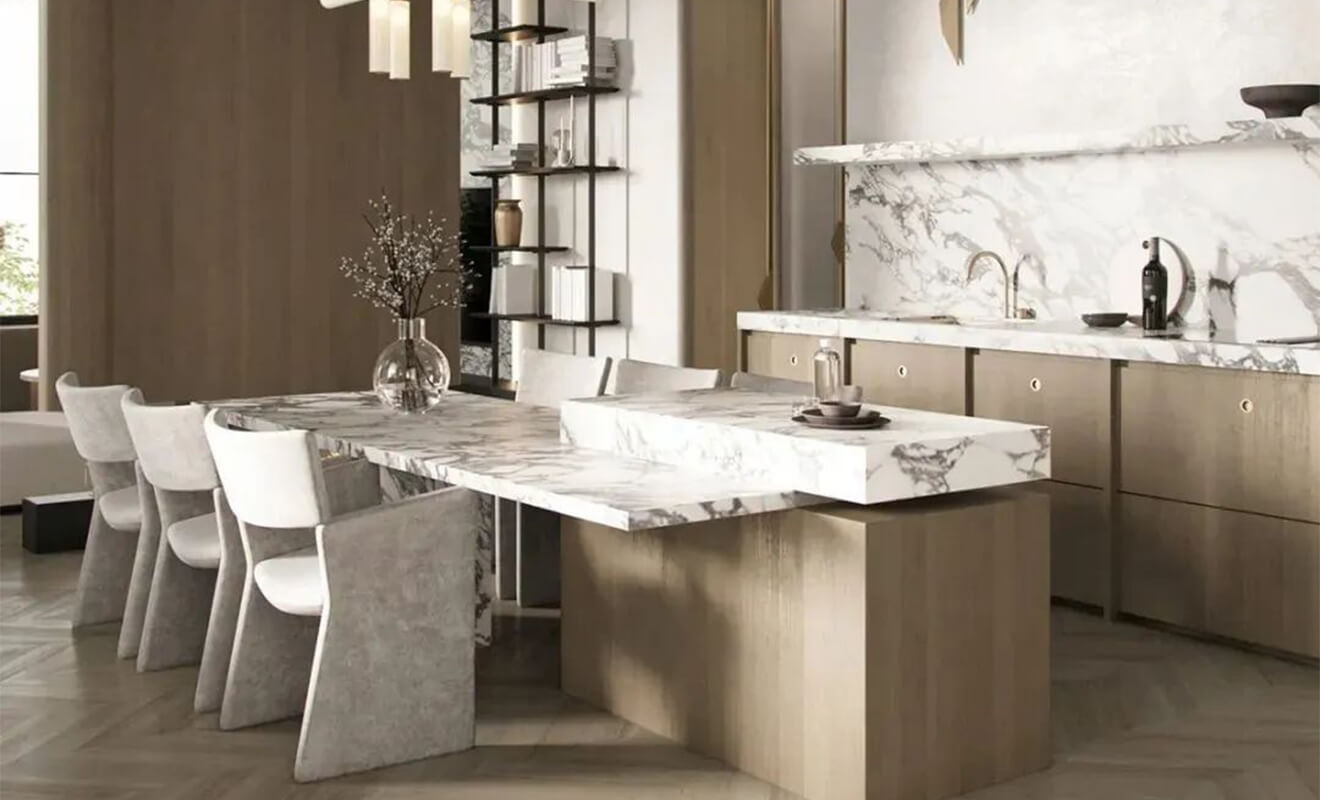 Cooking: Placing an island table in the kitchen primarily serves as an additional cooking station, equipped with built-in sinks and induction cooktops, among other practical features.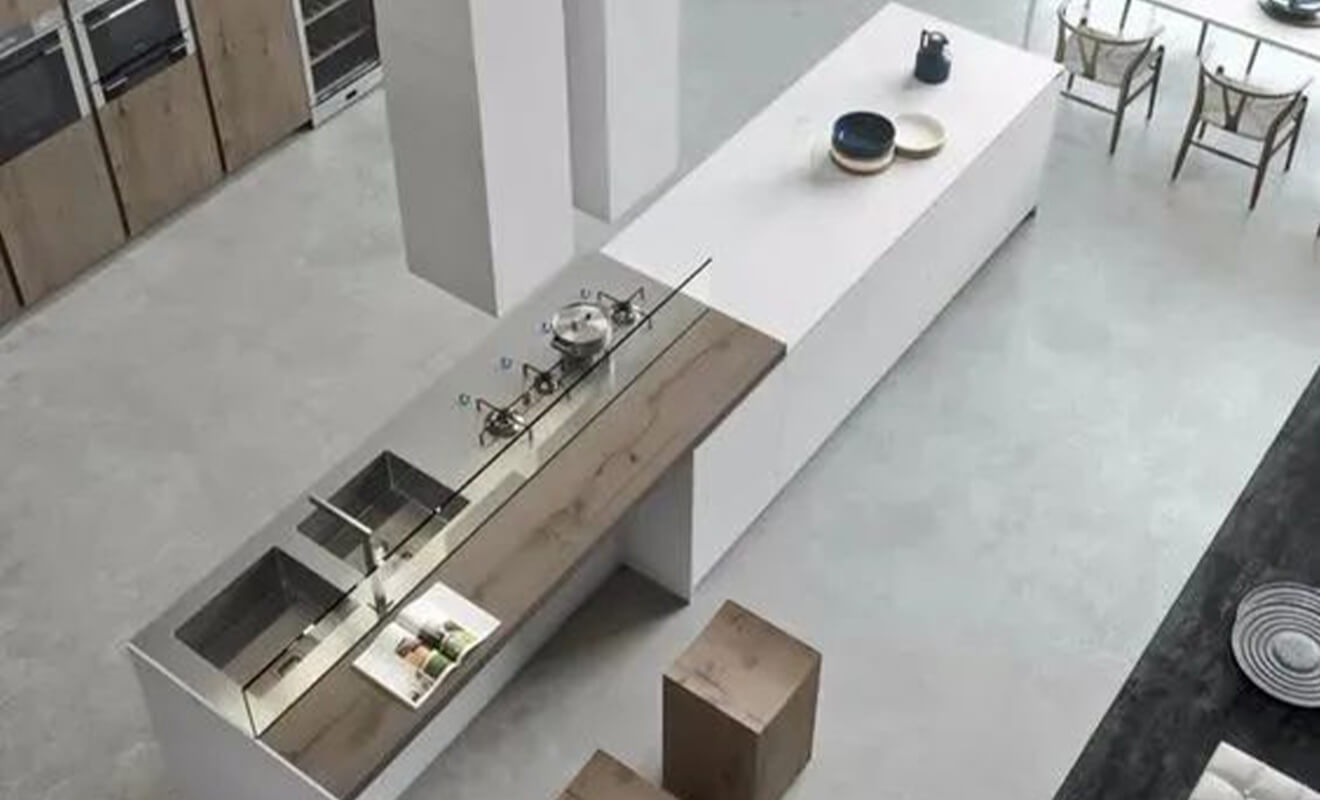 Storage: The island's countertop serves as a space for both cooking and storage. It provides an open storage area, eliminating the need to clutter the cooking area with jars and containers, while ensuring easy access. Closed drawers ensure the safety of utensils and ingredients.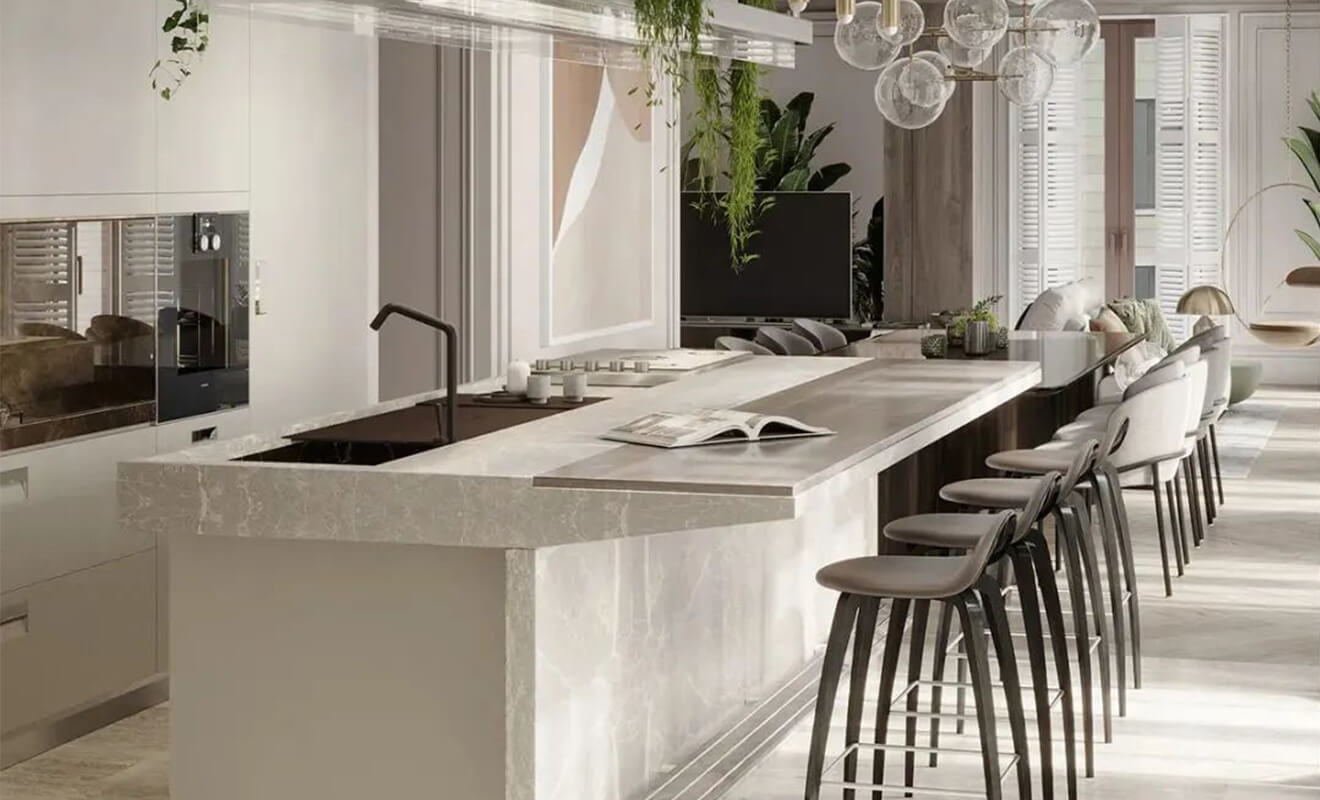 Dining: The island can function as a separate dining table, saving space and eliminating the need for a dedicated dining area.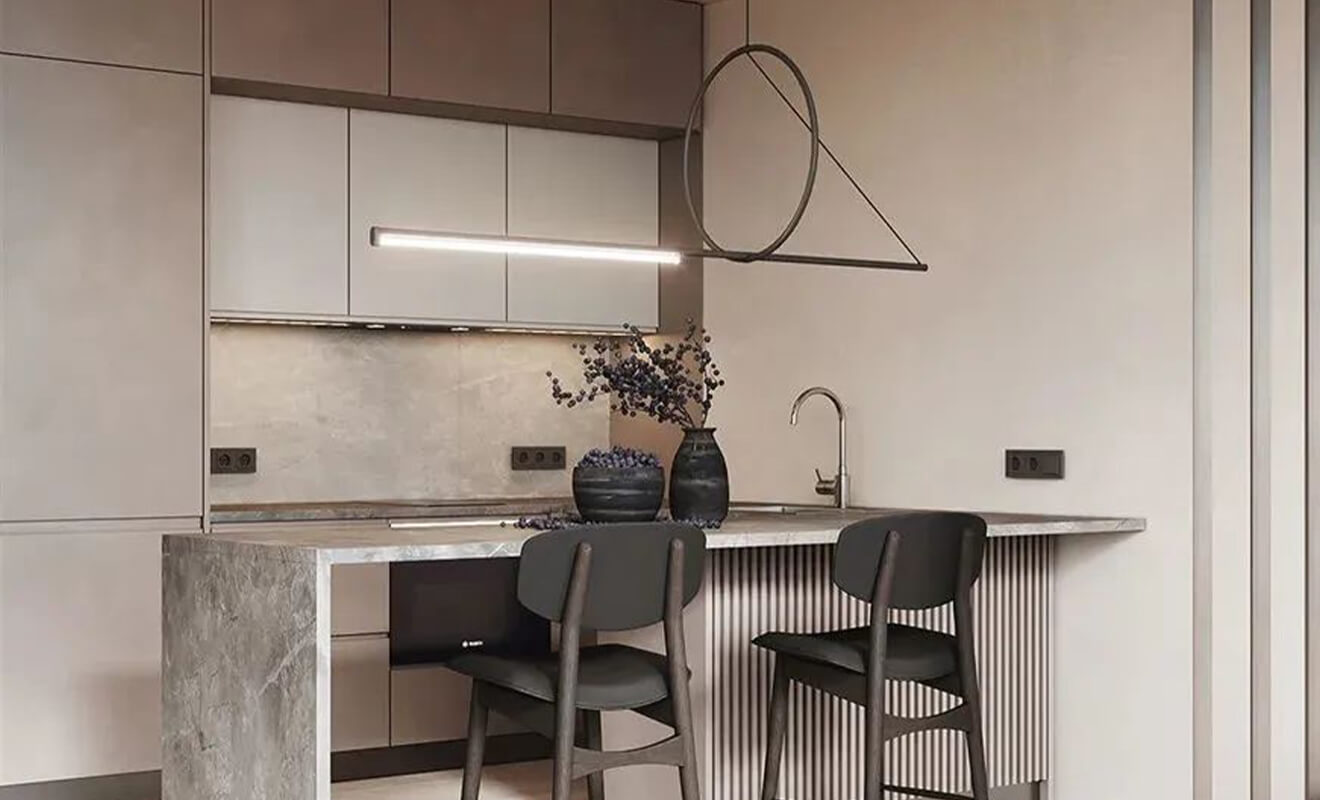 Partition: In an open kitchen layout, the island can act as a visual partition between the dining/living area, effectively dividing the space without compromising its openness.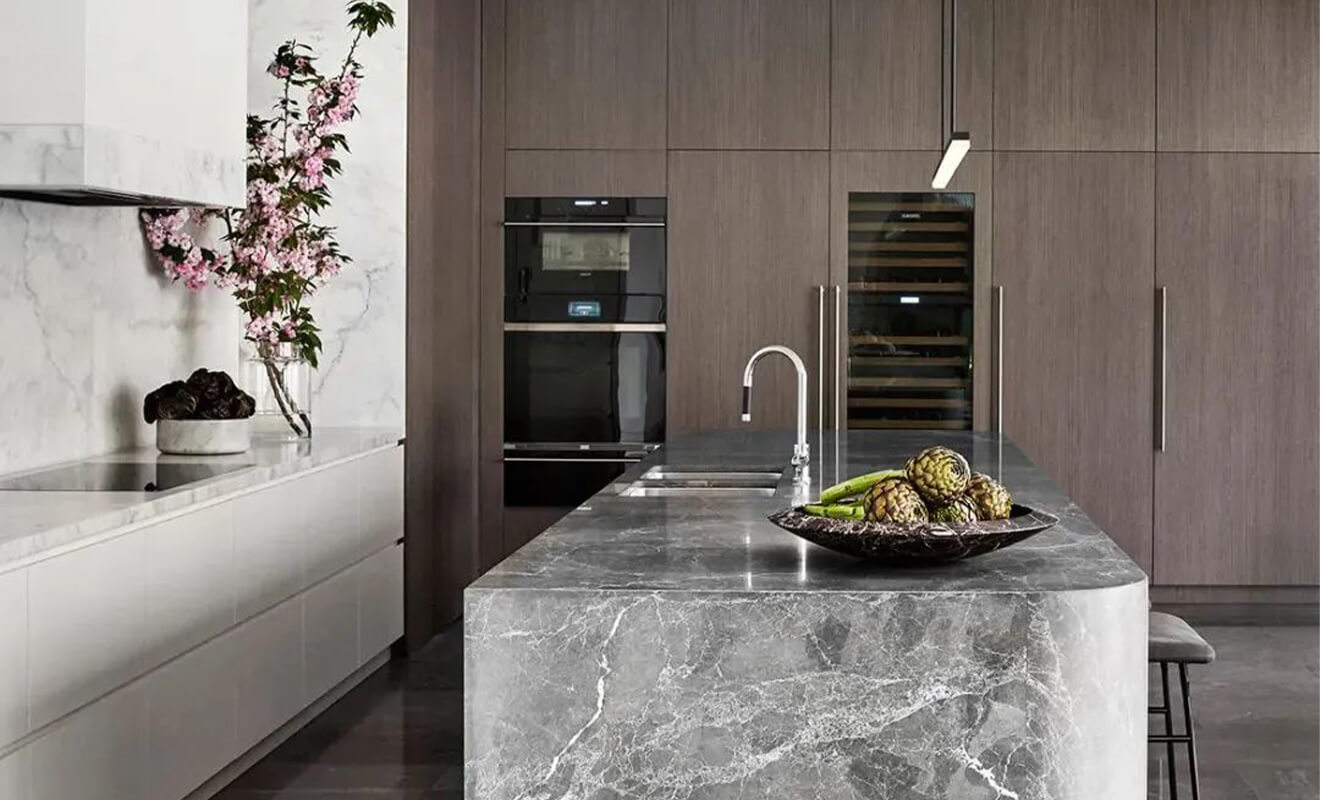 Additional space: The island serves as a convenient and functional workstation during cooking, and during meal times, there's no need to run between the kitchen and dining area. With a built-in water dispenser, it can even transform into a "beverage bar," providing easy access to water, tea, and other beverages without the need to go to the kitchen.
3 Common Designs for Kitchen Islands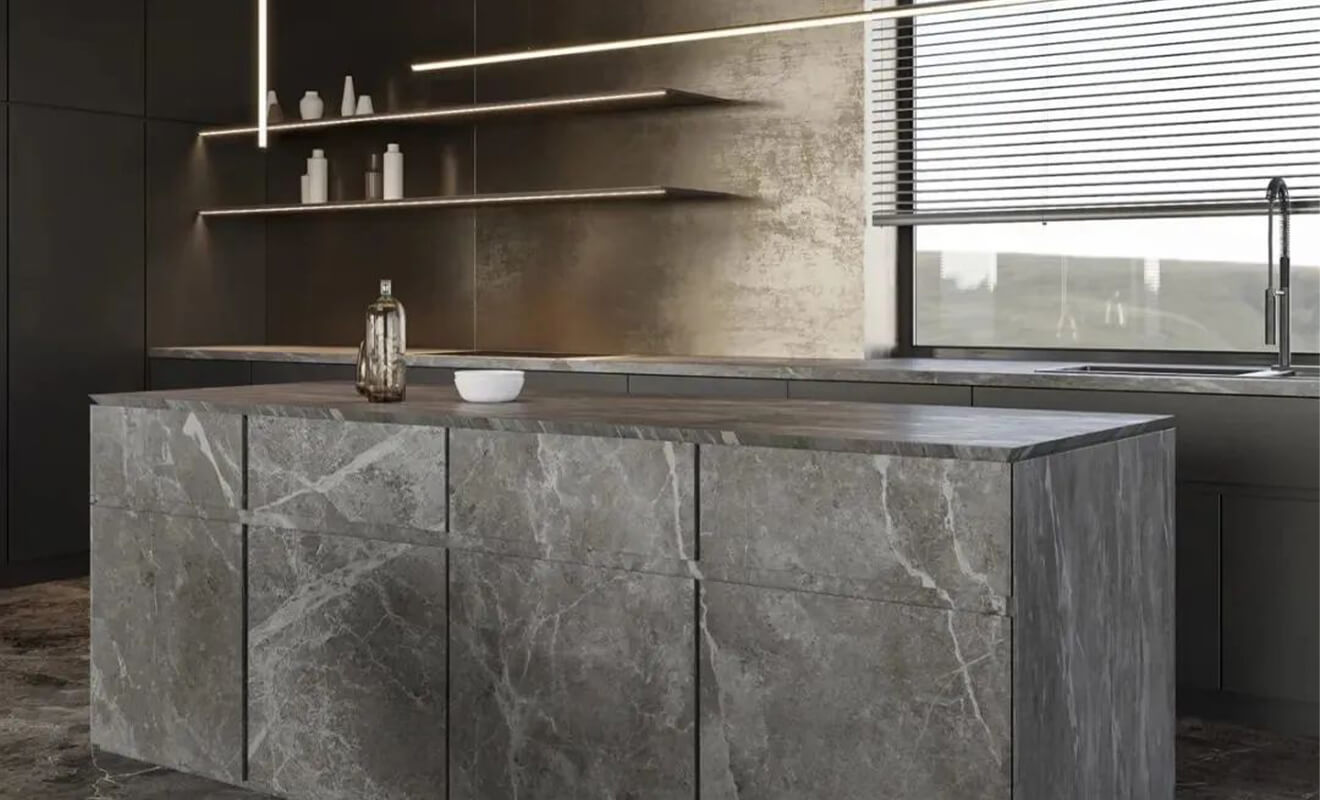 Freestanding Island: This is the conventional central island form, often referred to as a "peninsula." It typically takes the form of an independent cabinet, located at the center of the kitchen, becoming the focal point for cooking and food preparation. It is often designed with concave or extended features, enhancing both comfort and artistic appeal. This design is suitable for spacious open kitchens.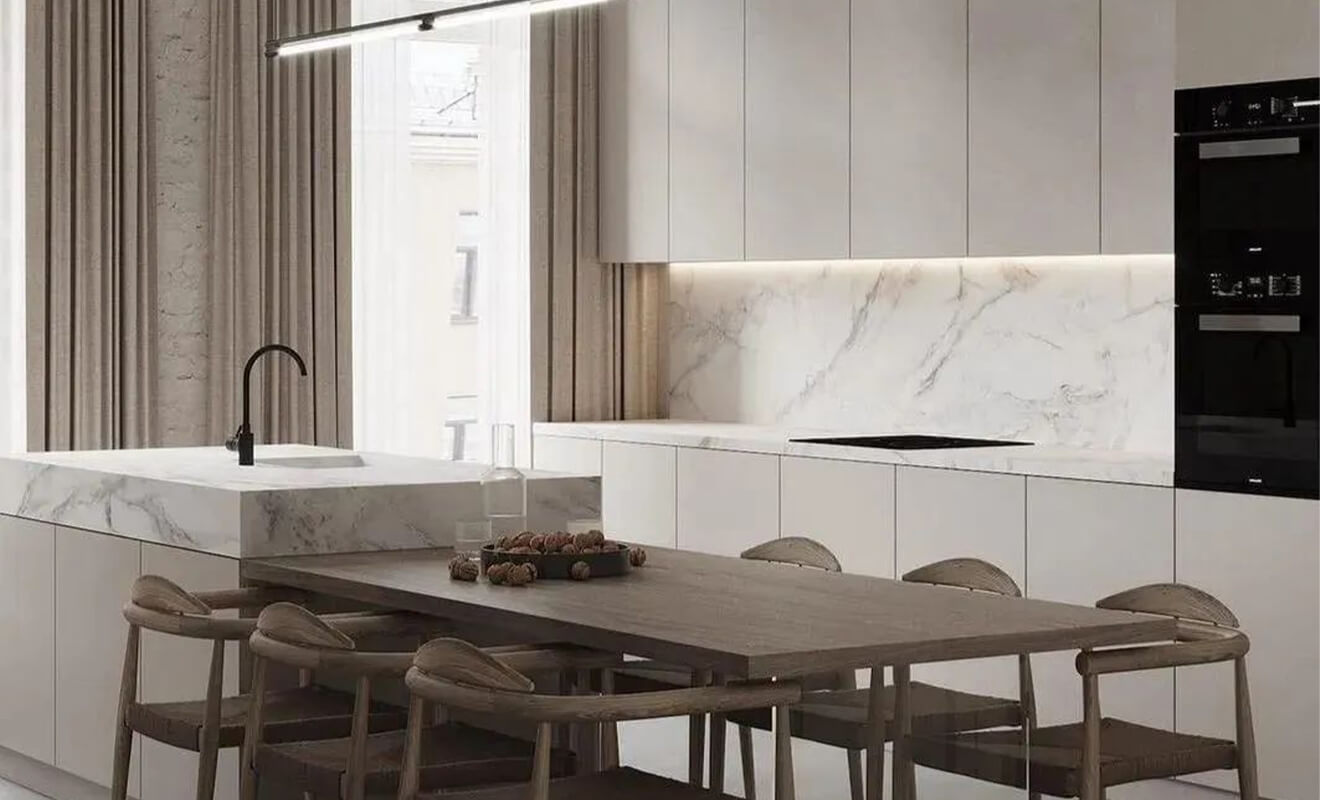 Extended Island: This design extends the kitchen space to incorporate the island and dining table, creating a seamless connection. The island serves as both a workstation and a complementary dining area, allowing for smooth movement between the cooking and dining spaces. This approach offers versatile functionality, and if space allows, a longer dining table can better accommodate various activities such as dining, socializing, studying, playing, and tea ceremonies. This form is highly popular and sought after, particularly for irregular kitchen layouts and small to medium-sized kitchens, creating a common kitchen-dining island integration.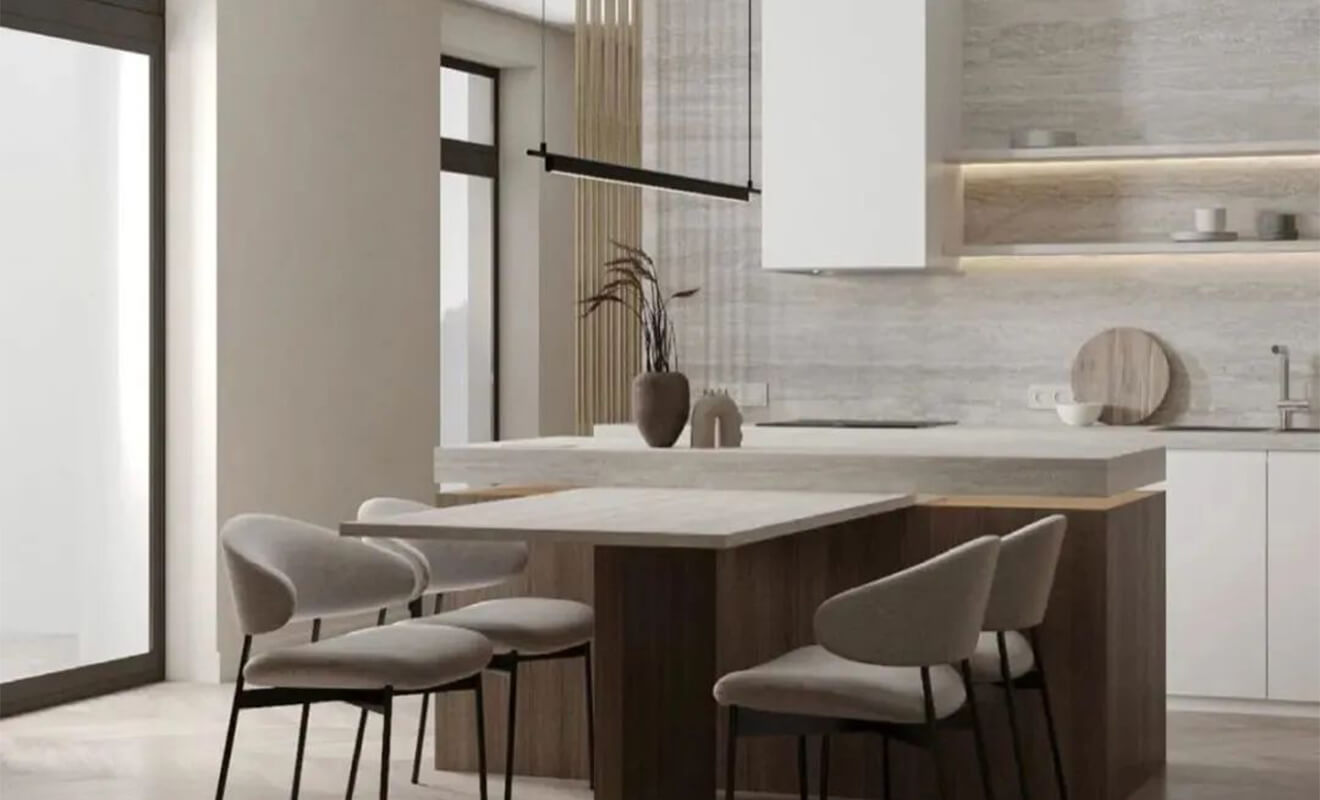 Peninsula: The peninsula island is typically created by utilizing one side of a wall or cabinet to form a partial island, extending and enlarging the countertop workspace. It is suitable for smaller kitchens. For instance, an "I-shaped kitchen" can be transformed into an "L-shaped" or "U-shaped kitchen" using this approach, providing additional countertop area.