Modern Wood Kitchen Cabinet Ideas
Kitchen cabinets play a pivotal role in the efficiency of a well-designed kitchen. Yet, they also possess the potential to elevate the aesthetic allure of your culinary haven, transcending their mere function as practical storage solutions.
Modern kitchens are favored for their crisp, sharp design that may be misinterpreted as too clinical or impersonal. Although cleanliness is a crucial aspect of the kitchen, it should not compromise its visual appeal. Additionally, selecting a modern kitchen cabinet can present a challenge.
Many homeowners prefer wood kitchen cabinets because they provide a warm and inviting feel, while still maintaining a classic or modern look. They are an ideal addition to any space that needs a touch of coziness and welcoming atmosphere. Incorporating wood elements into your cabinetry can be advantageous in enhancing its aesthetics. A wooden component can infuse warmth and character into your kitchen, elevating its overall ambiance.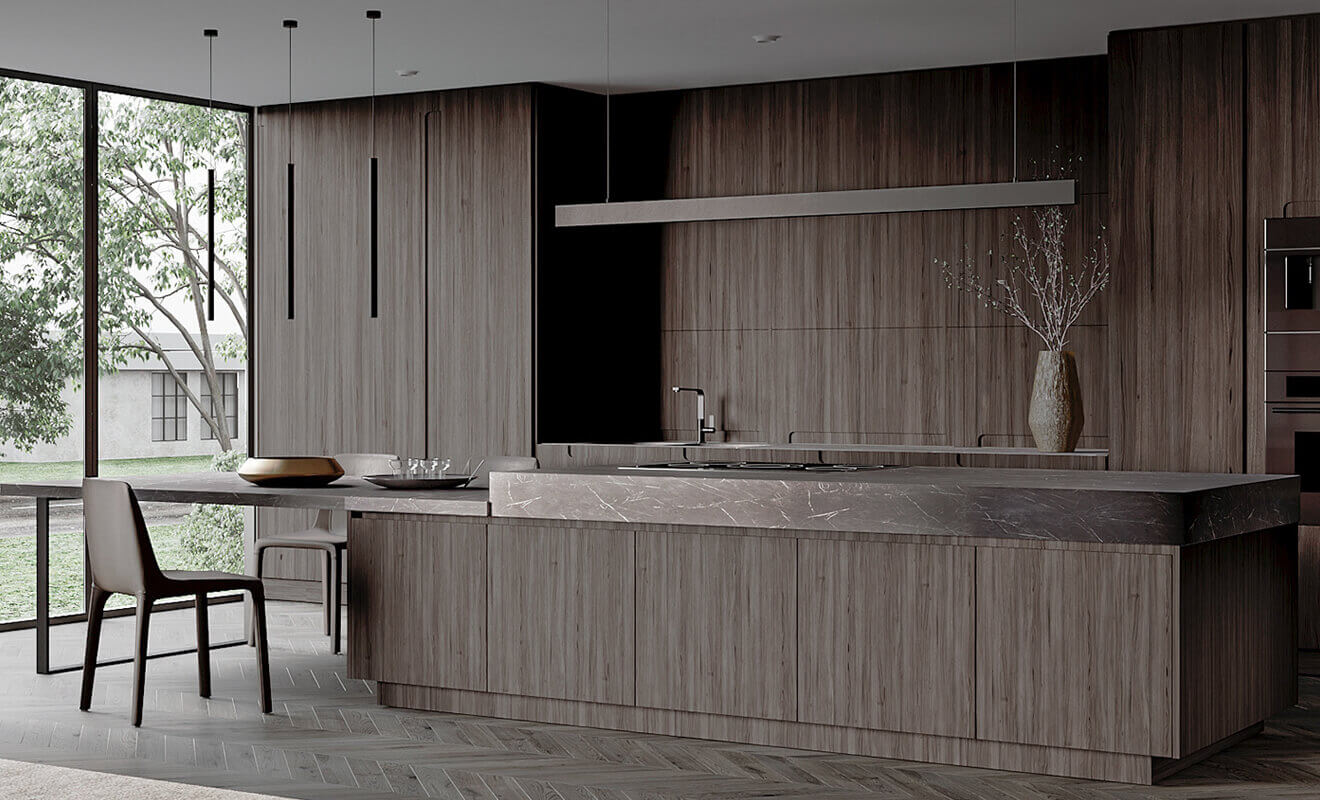 When considering wooden kitchen cabinets, two elements play a significant role in achieving the modern style you want: color variations and grain patterns. These factors determine if a particular wood can be transformed into a great modern kitchen cabinet. Color variations range from light to dark, with warm tones in between, depending on the natural color of the wood.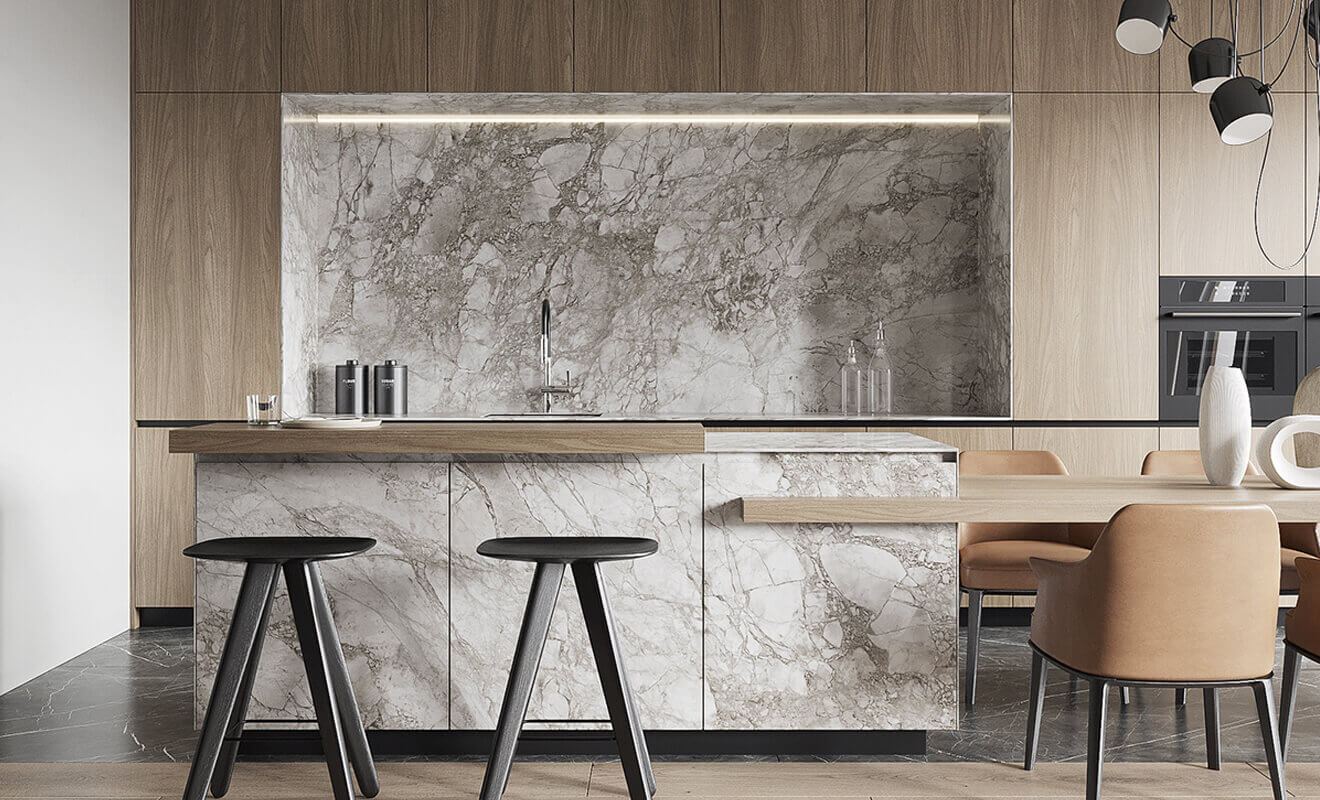 For a modern wood kitchen cabinet, choosing a light-colored wood is the safest option. These woods offer simplicity and minimalism, and shades can range from nearly white to yellow.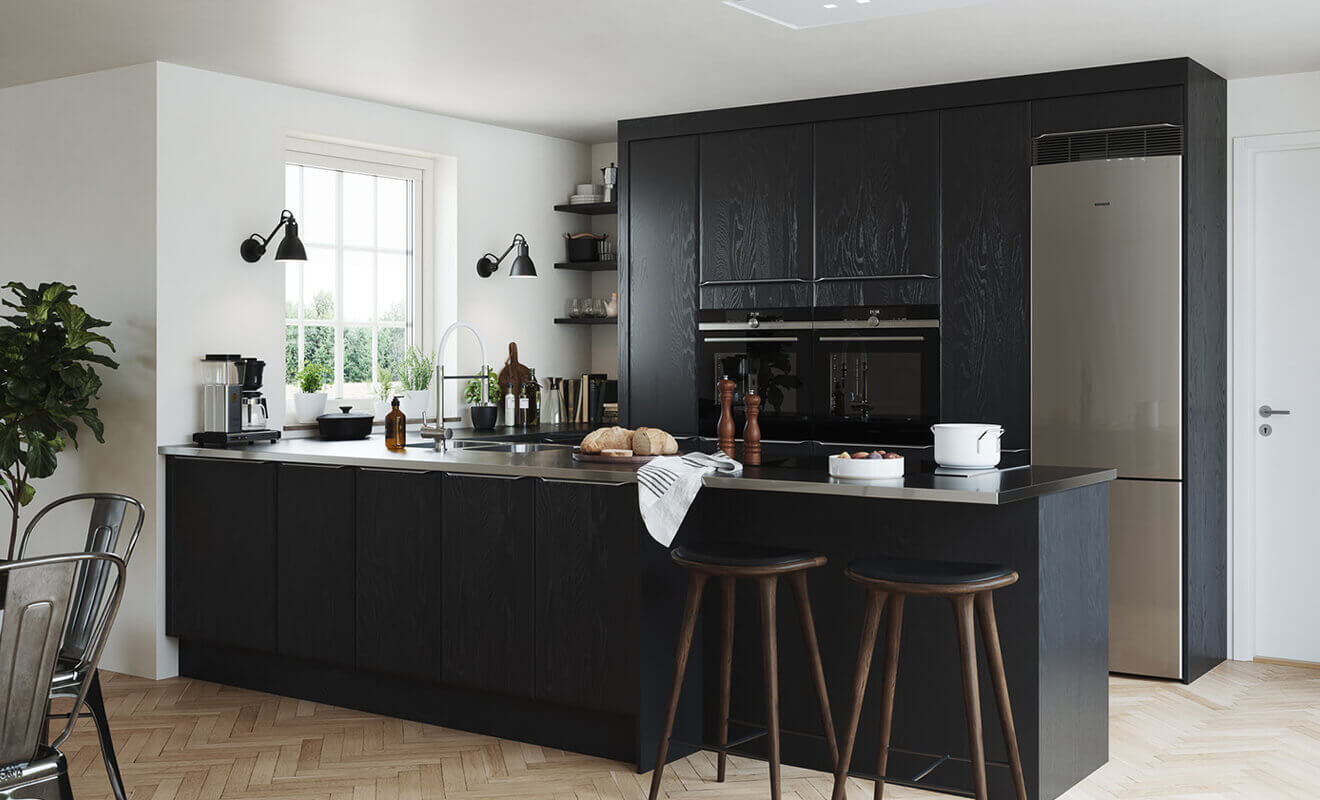 While light-colored woods are more common for modern kitchen cabinets, dark-colored options are also available for those looking for a bolder statement.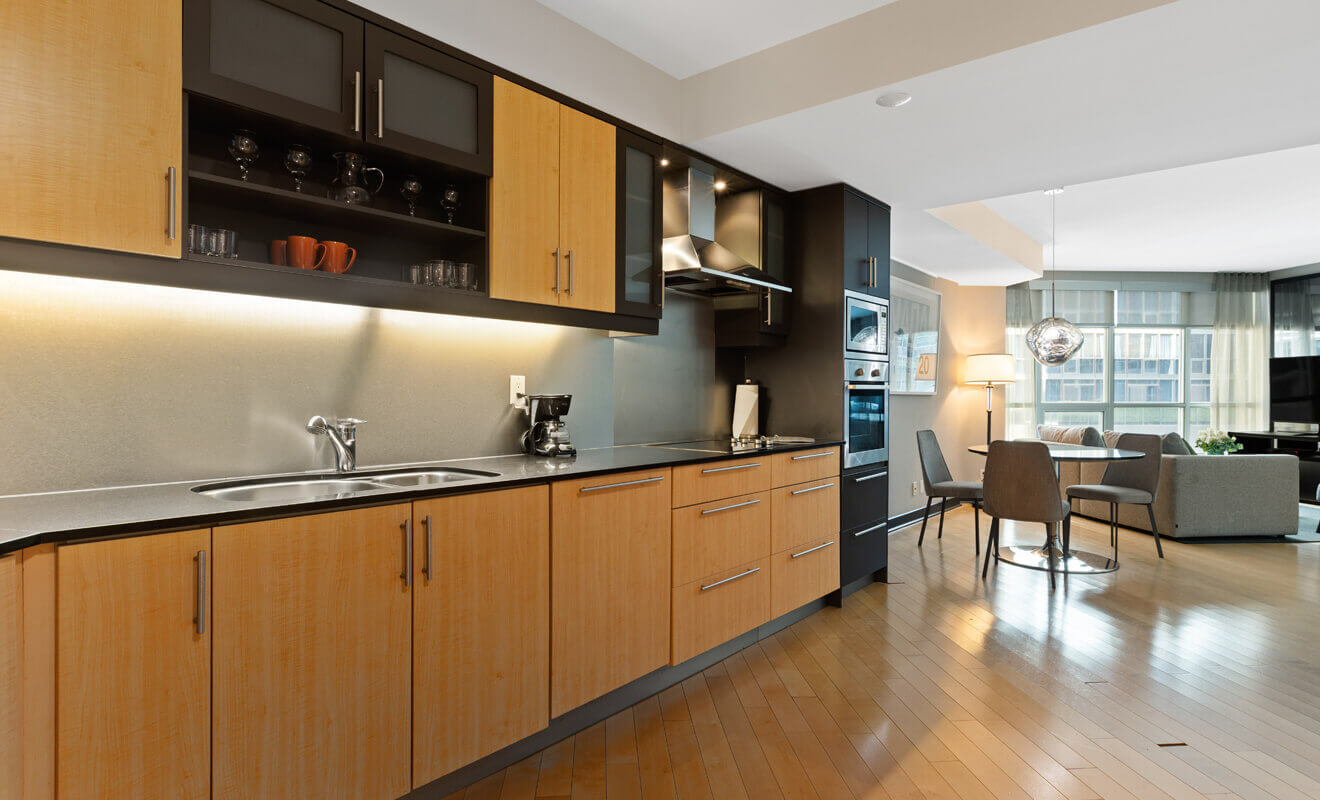 There are various warm woods to consider that fall between light and dark shades. These woods come in a range of colors, including golden tones, oranges, browns, and reds.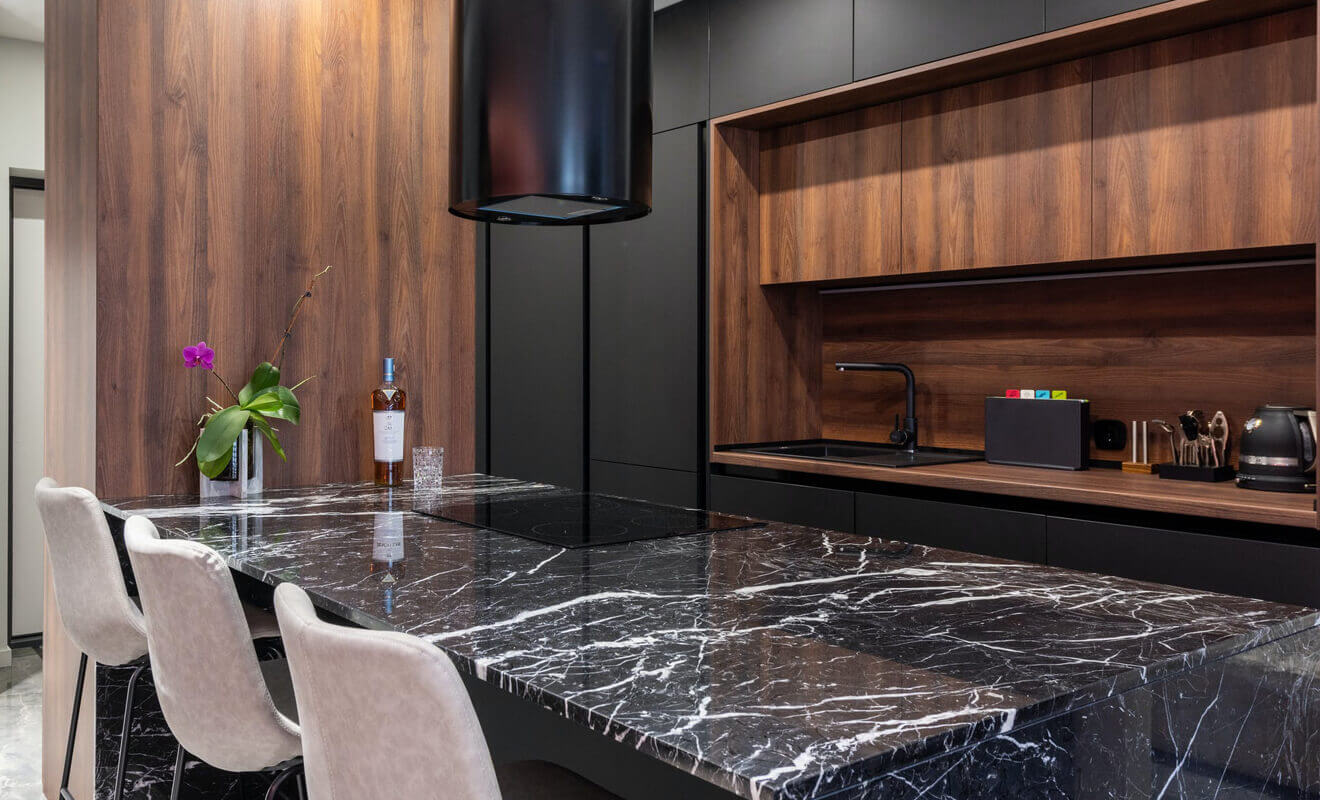 If you are considering the designs you can apply to your modern wooden kitchen, there are many to explore. Neutrals and classic colors are the safe way to go as they keep the look simple and easy to match while adding visual value at the same time. Here are some of beautiful examples: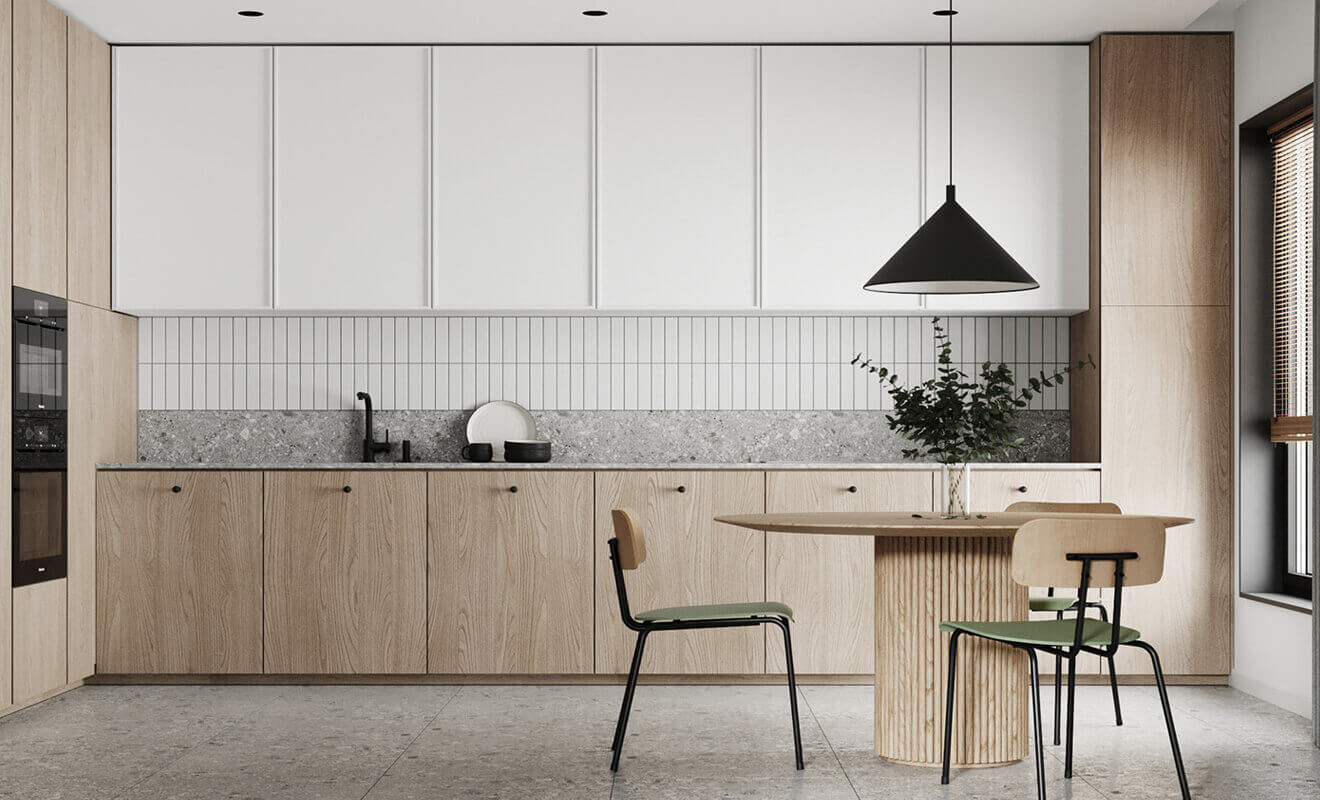 You can't go wrong with this white and wood combo especially since they balance each other out. The white wall cabinet in the kitchen brightens the entire space and the wooden part balances the brightness by adding warmth to the mix.
Not only is a beautiful color match important, but so is the material. In this kitchen, a polished island with natural stone grains blends in the space, while a recessed wood cabinet gives the space needed warmth. The neutral color scheme is far from boring thanks to the texture-rich materials. Grey-white tone and light wood color go well with each other.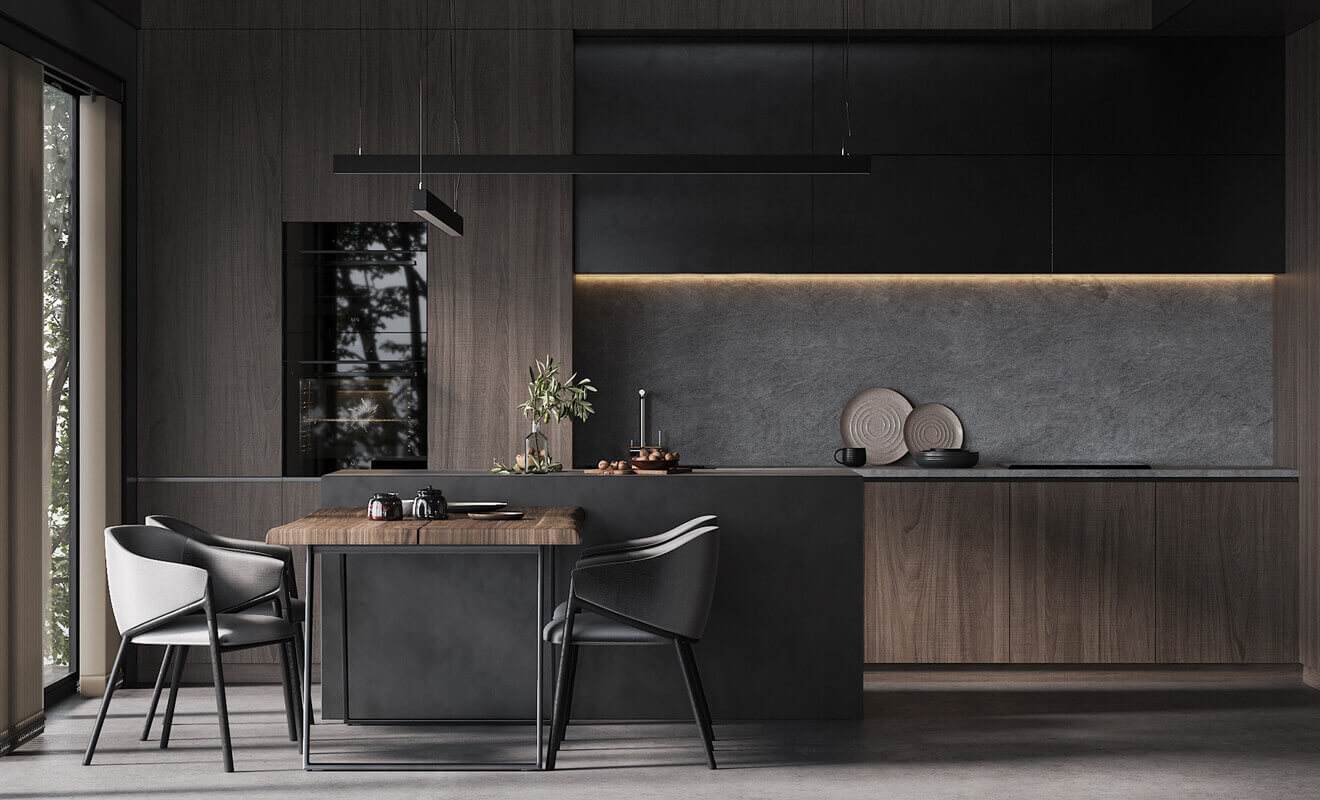 Black is undeniably another popular neutral color. Like all neutrals, black works well in any space and works well when paired with other colors. The same goes for wood. In this kitchen, a mix of saturated dark wood and black hues add richness and make you feel like you're in a place of comfort.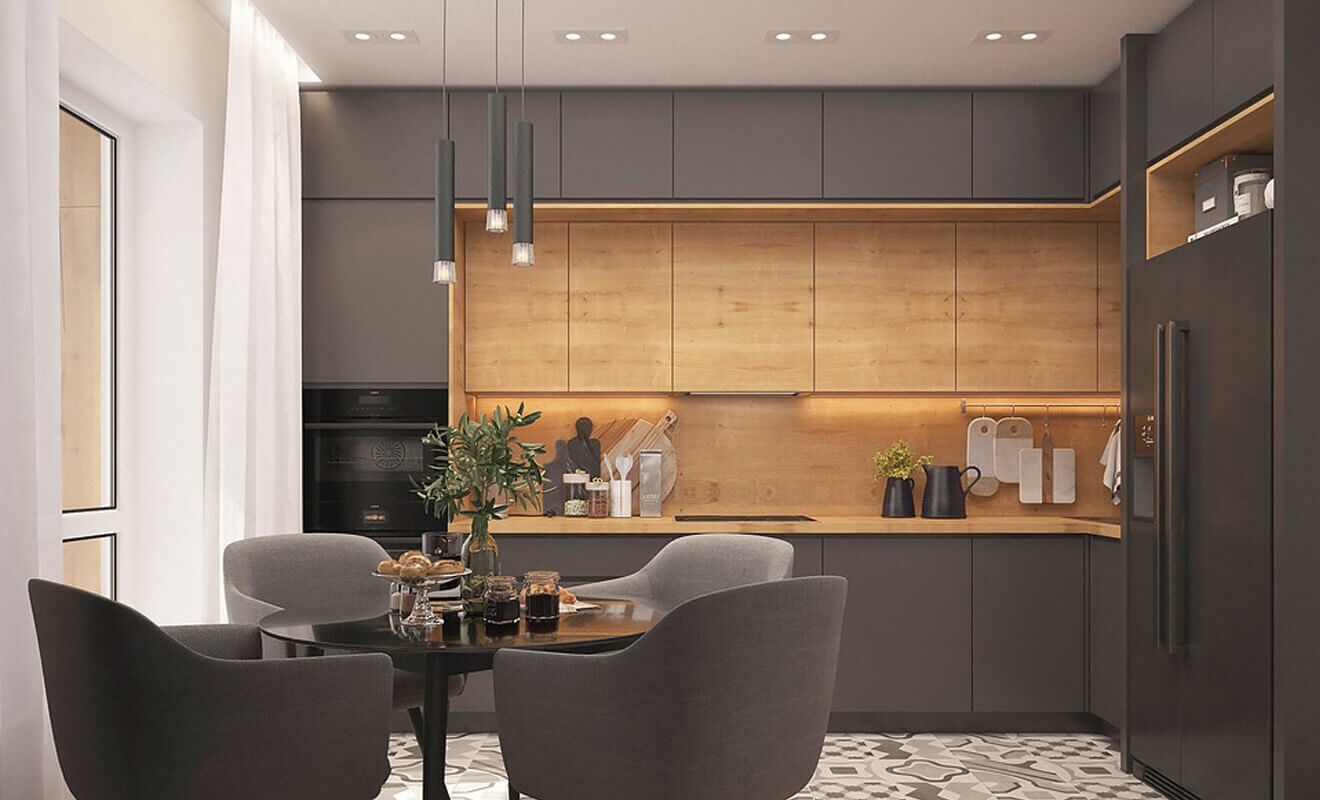 This two-toned kitchen cabinetry creates an inviting cooking space. Darker grey and honey oak surfaces inject the perfect balance of warmth and color.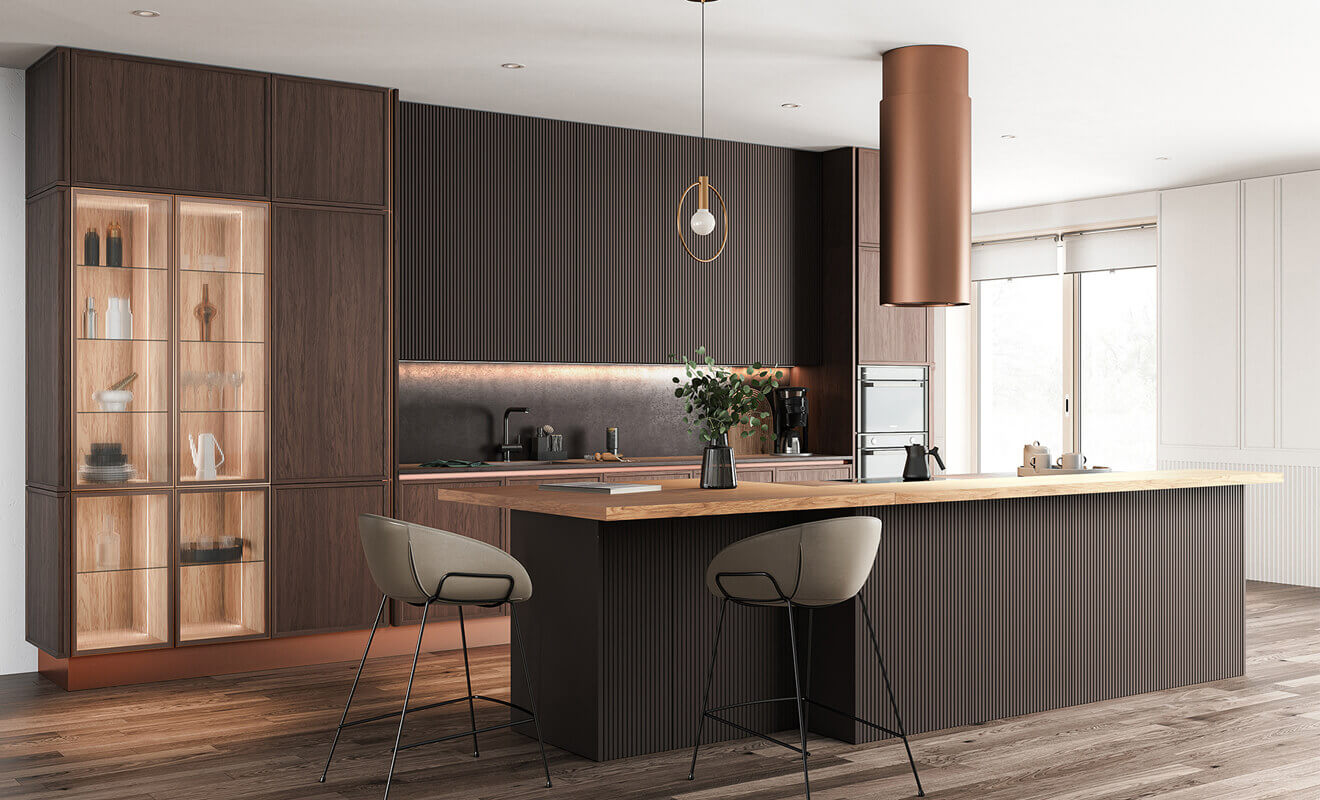 Combine different wood surfaces with sleek lines and glass-front cabinets. Just like this kitchen. It is totally dominated by wood tones, feeling saturated, warm and understated while glass doors feel less claustrophobic and more stylish.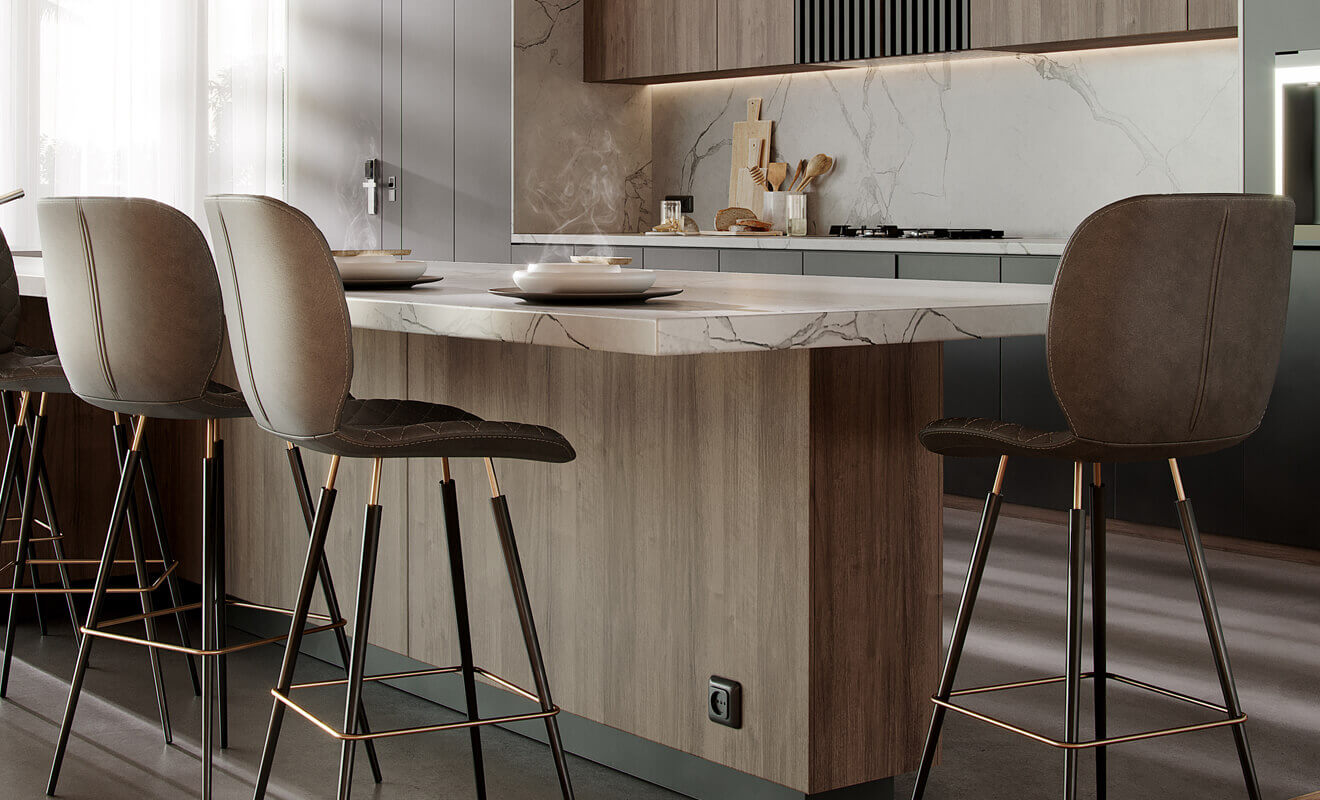 If you love more variations, combinations of the two or more neutrals is worthy to try. Neutral color combo wins in most kitchen designs and there's no exception of this one. It is so easily creates a harmony and relaxing atmosphere for a kitchen. You can also feel the rich texture from grille design, genuine wood and natural stone.
Learn more about cabinet knowledge:
12 Sets of Beautiful Luxury Kitchen Designs
Latest High Gloss Kitchen Cabinets Ideas