Popular White Kitchen Cabinet Design Ideas
If you're renovating your kitchen or want to customize cabinetry but totally have no clue about it, why not start with white cabinets?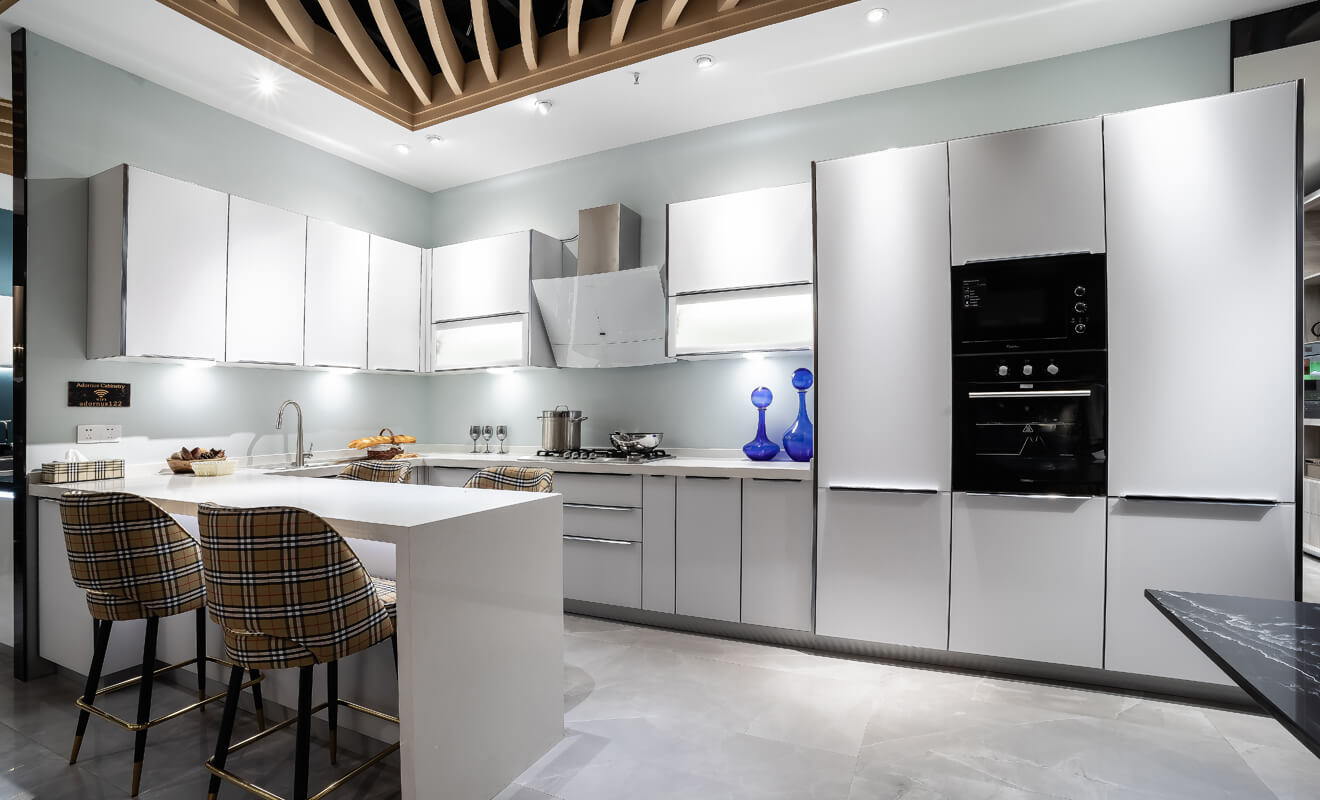 We always recommend white kitchen cabinets.
White is always the crowd favourite, for its ability to reflect light and give the illusion of a lighter, brighter and bigger space. Another reason is that white gives a clean and neat feel, making it look easy on the eyes, and looks great when paired with other colors, patterns and textures. Especially when there a variety of shades and textures of white, even if this color alone can be far from boring.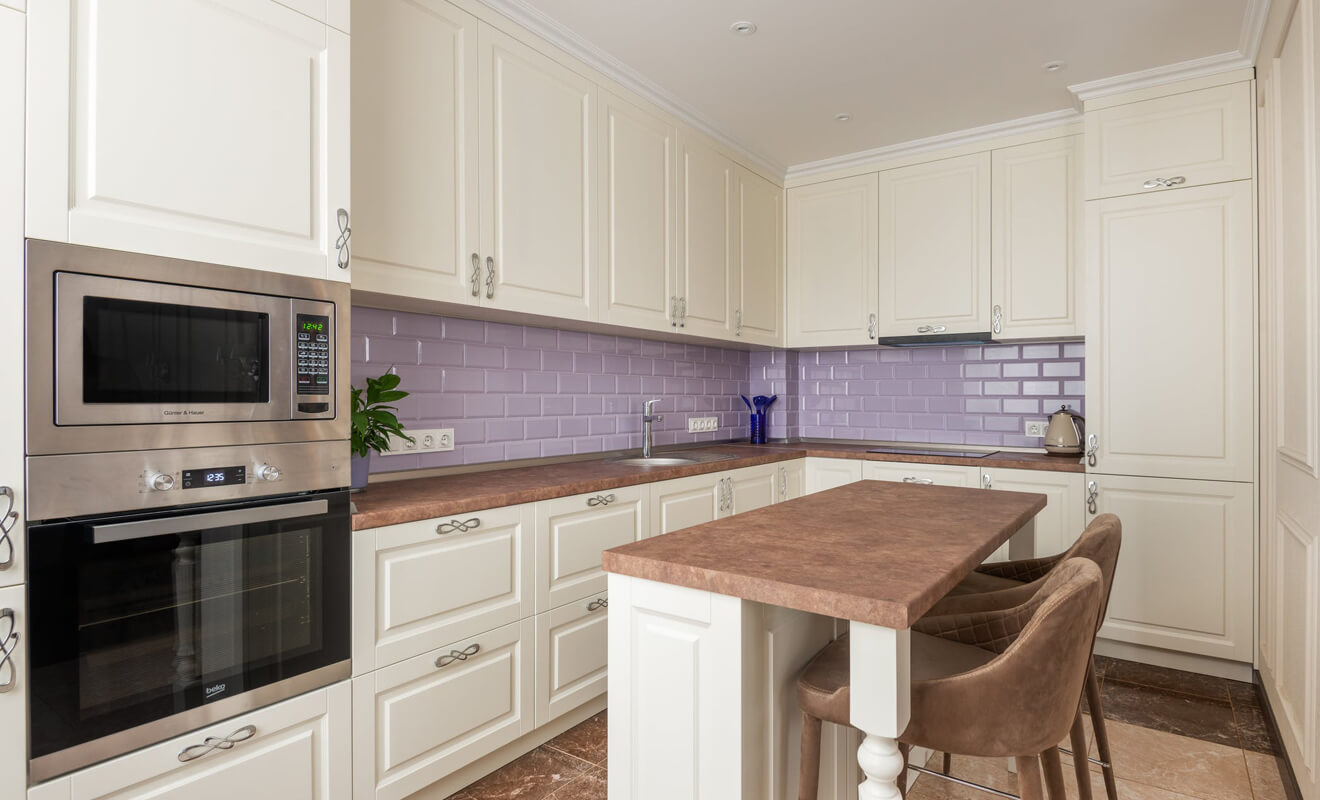 White is never out of time and can embrace various styles at any scale. With a wide range of color options to mix and match with, white cabinetry can be elegant, modern, bright, clean and cozy. Thanks to its universality, you won't find any difficulty looking for the right hardware and color for your white cabinets.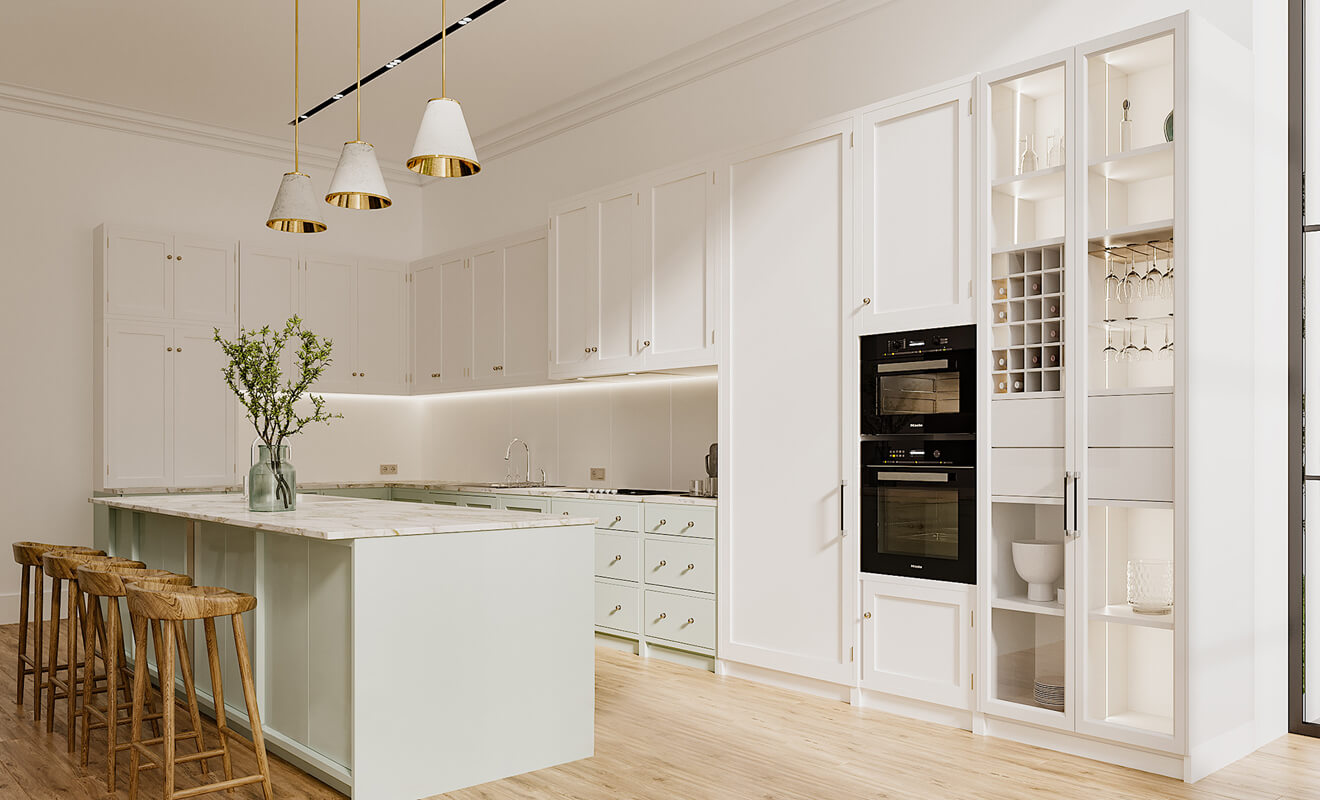 The only usual drawback when using white, is that dirt is easily visible from its surface, so you need to ensure proper maintenance.
Here are some excellent examples of white kitchen cabinet designs you can be inspired with:
White kitchens give a sense of luxury and look amazing when combined with warm and rich tones, antique decor, delicate details and curves.
This furniture-style cabinetry is rich in detail and elegance. You can feel the beauty from both natural wood and the craftsmanship.Beautiful molding details painted with gold are very eye-catching. Handles, knobs and huge lighting pendant show classic traditional style.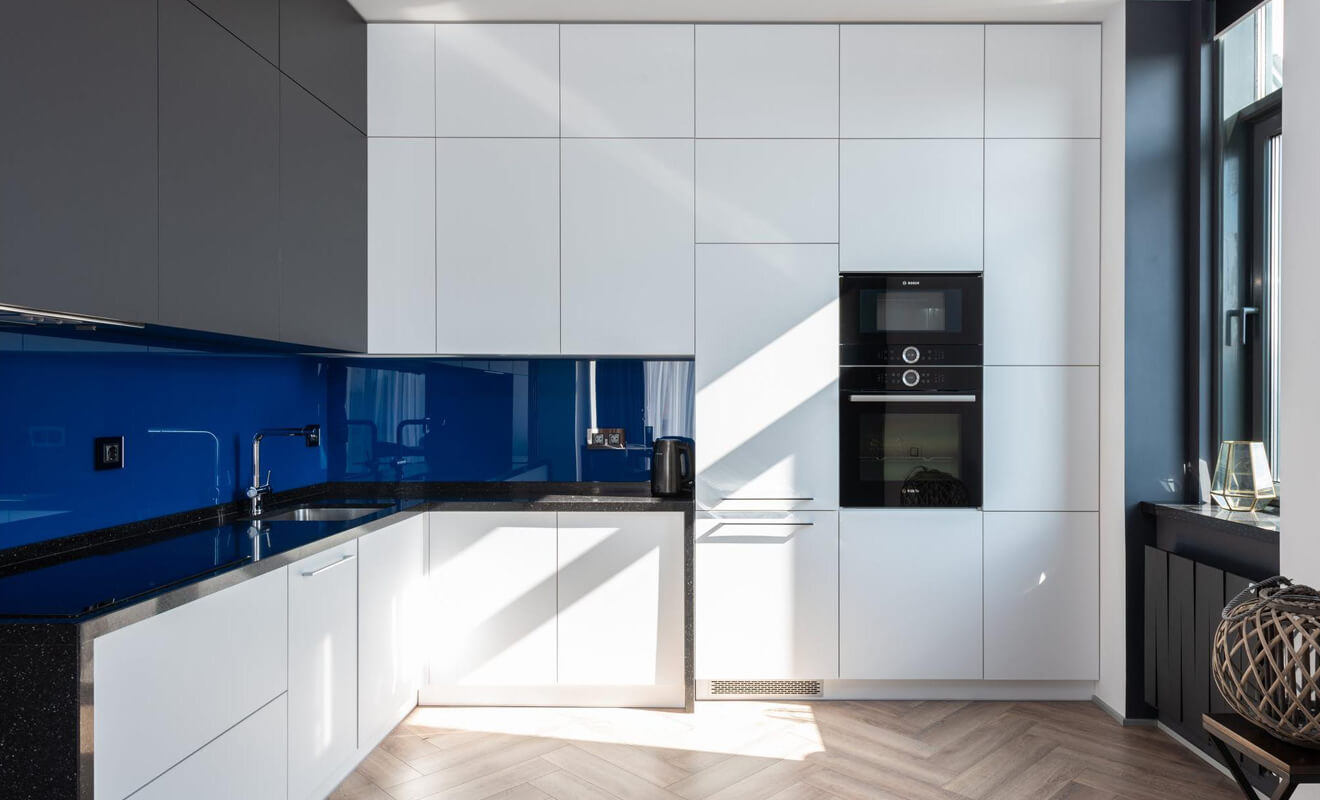 Modern white cabinets feature sleek horizontal lines and flat surfaces to give a distinctly modern impression. With emphasis on style and a minimalist design a modern kitchen keeps things simple and stylish.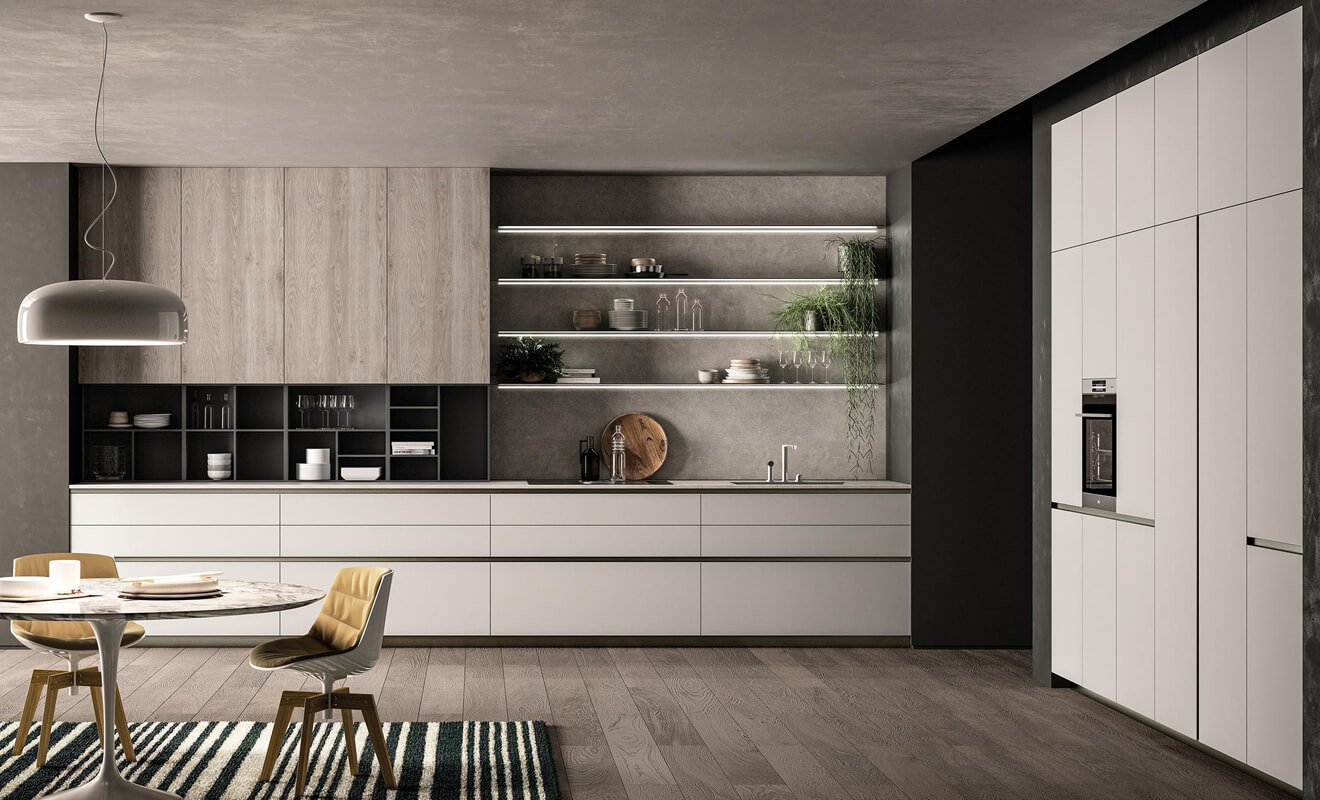 Modern kitchen cabinets in wood grain finish and white is a popular option. While white dominates this modern kitchen, the warm wood surfaces inject the perfect balance of warmth and color. Incorporate a section of shelving for displaying and easy access, the space feel more open and homey.
Contemporary kitchen design usually blends modern and traditional kitchen aesthetics. Using white and a contemporary kitchen design, you will be able to achieve clean lines, while evoking a classic elegance without being too grand.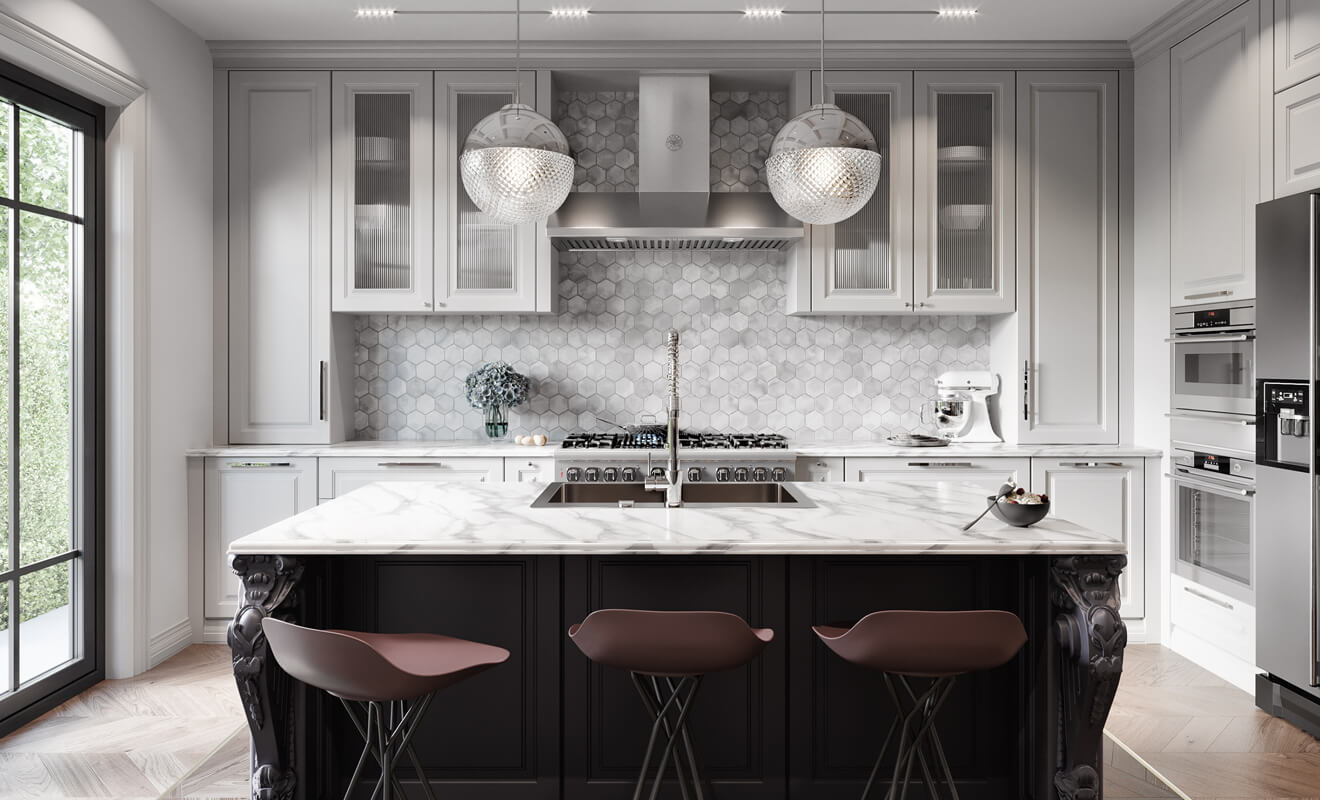 This kitchen features a fusion of traditional and contemporary design styles to create a well balanced look for your home. Details of carvings, moldings and panels make it look vintage and classic, while modern materials like glass and stainless steel feel more high-end. Incorporate cool white with a touch of smoky grey really adds depth to this space. It feels clam and timeless.
Learn more about cabinet knowledge:
12 Sets of Beautiful Luxury Kitchen Designs
Latest High Gloss Kitchen Cabinets Ideas