A Practical Guide for Your Perfect Kitchen Countertop
The essence of a cozy home is often found in the heart of the kitchen, where the aromas of culinary delights fill the air. A visually appealing and functional kitchen is the epitome of modernity, precision, and human-centric design. Choosing the right kitchen countertop that perfectly complements the homeowner's needs is a testament to a designer's attention to detail. If you aspire to elevate the quality of your kitchen design, remember to invest in meticulous countertop selection, as it plays a vital role in enhancing the overall kitchen ambiance.
1.Materials for Kitchen Countertops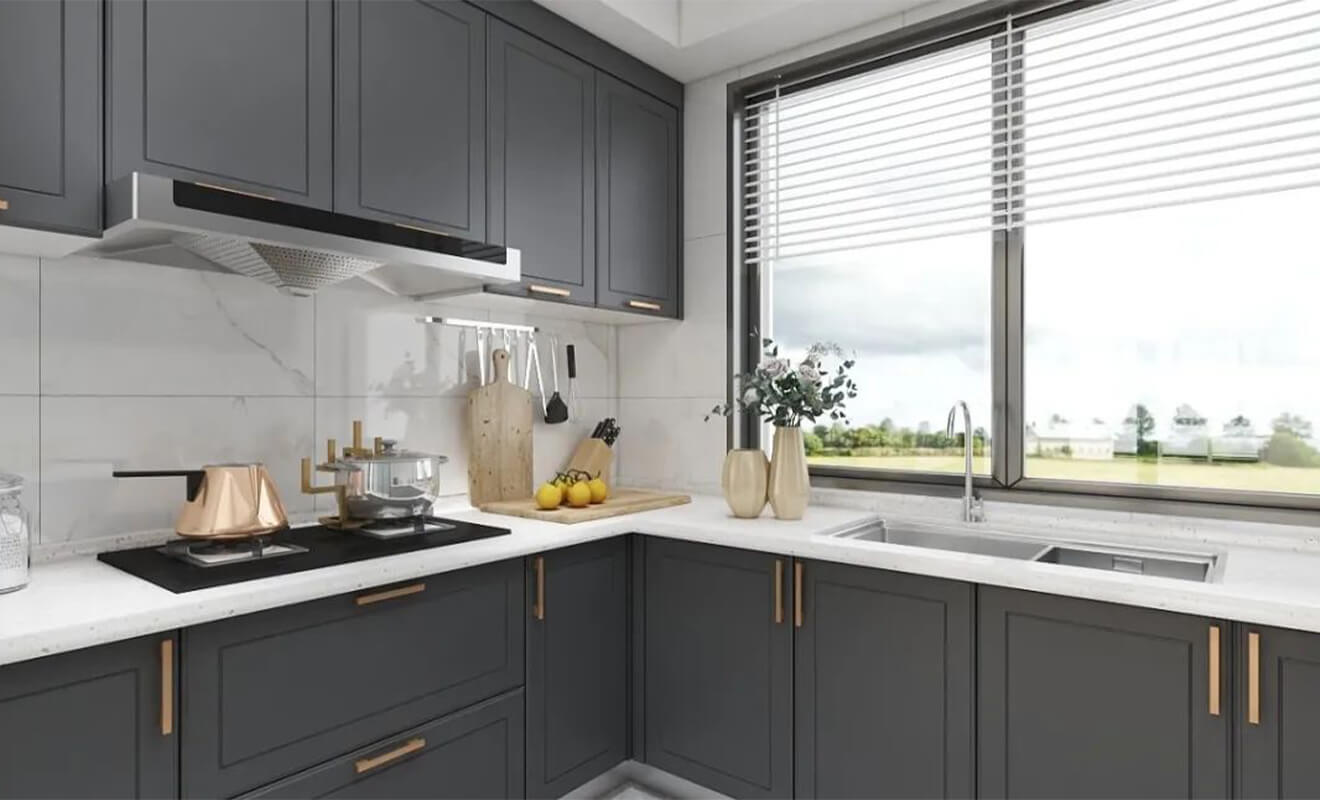 Marble Kitchen Countertops: Marble countertops exude natural beauty with their abundant patterns and textures. They elevate the visual appeal of any kitchen space and possess remarkable durability, resisting scratches and withstanding high temperatures and impact. However, marble has porous surfaces that can absorb oil easily and is sensitive to acidic substances like lemon or cola. Proper maintenance and timely cleaning are required to keep its pristine condition.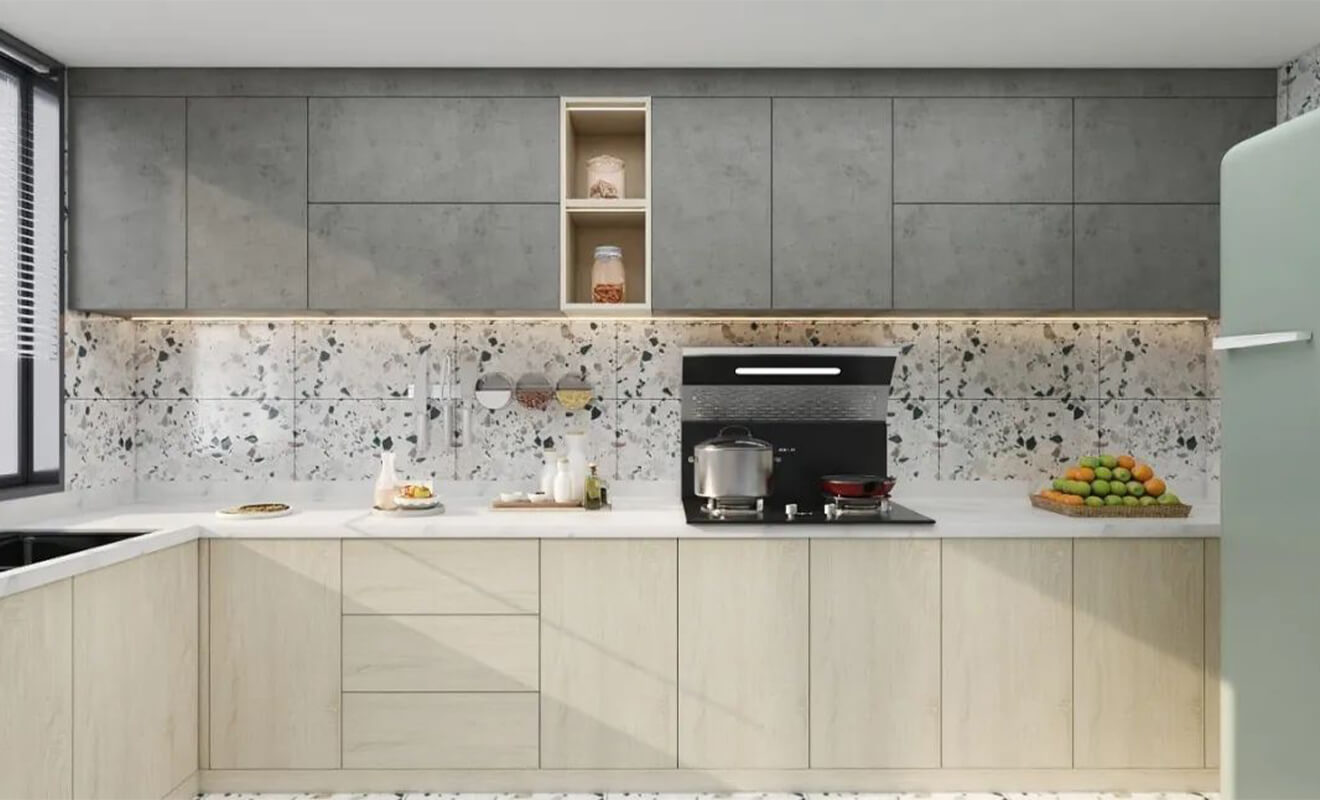 Engineered Stone Kitchen Countertops: Engineered stone countertops are created by blending inorganic mineral materials, certain additives, and organic binders through artificial methods. They offer strength, hardness, and resistance to scratching, water, acid, and corrosion. Engineered stone is the most widely used material for kitchen countertops. However, the unnatural appearance and occasional fragility of engineered stone may limit its appeal to some individuals seeking a more authentic feel.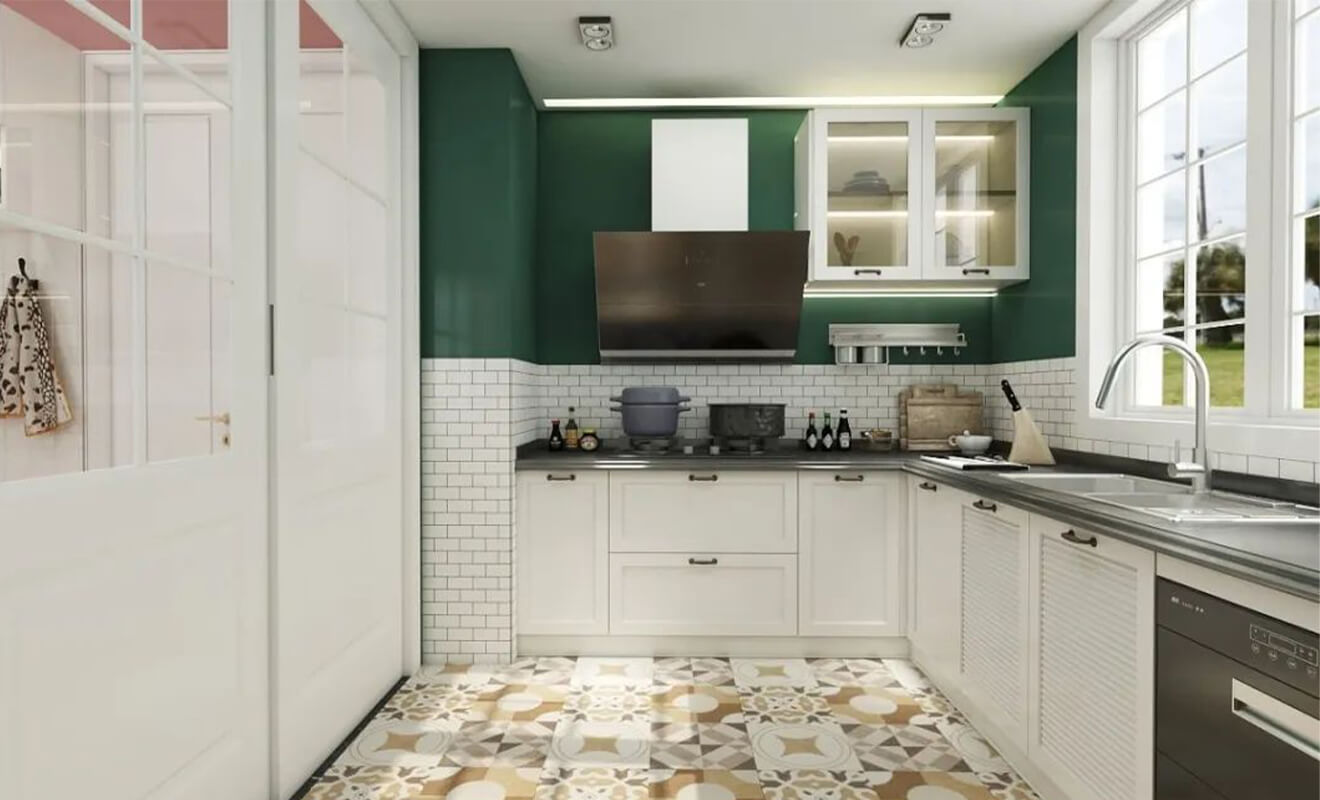 Quartz Kitchen Countertops: Quartz kitchen countertops have become the mainstream choice in modern kitchens. They withstand sharp objects without scratches, feature a dense structure with low water absorption, and are easy to maintain. Additionally, quartz countertops are resistant to acid, alkali, oil stains, and high temperatures. Moreover, they offer a wide range of colors and patterns, enabling versatile style combinations.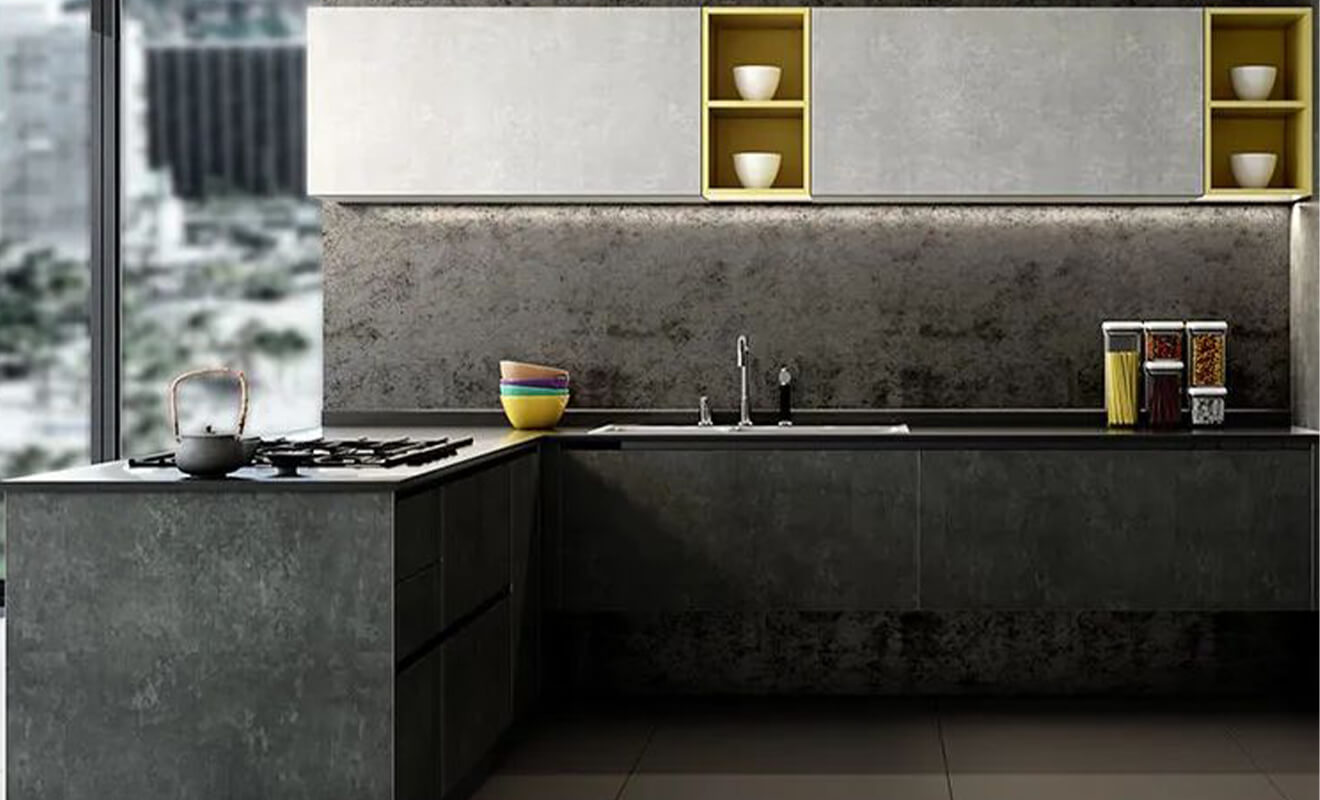 Sintered Stone Kitchen Countertops: Sintered stone countertops are renowned for their complex craftsmanship, upscale appearance, thin profile, and diamond-level hardness. They can withstand temperatures as high as 2500 degrees, are easy to clean, scratch-resistant, and have excellent antibacterial properties. Sintered stone countertops are considered the new luxury in kitchen countertop choices.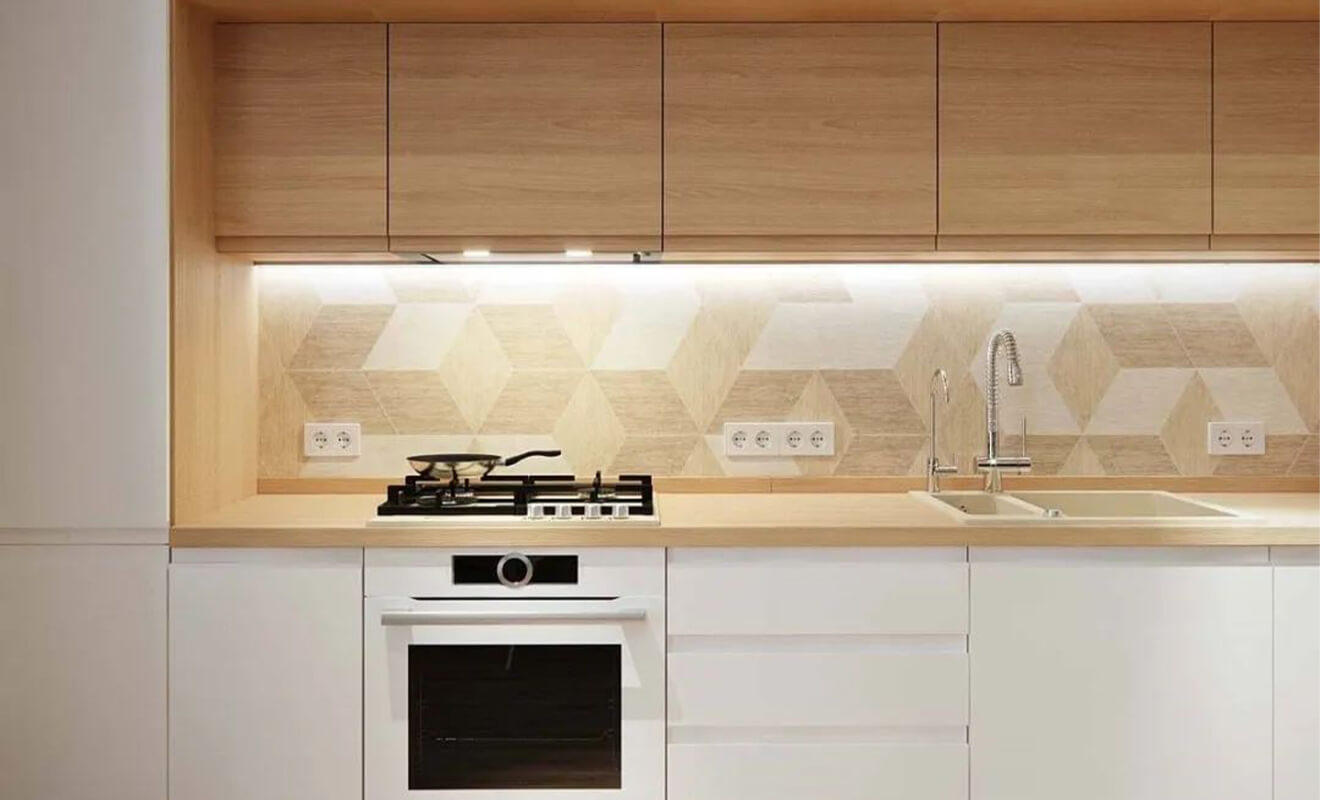 Wooden Kitchen Countertops: Wooden countertops are typically cut from solid wood or made from composite boards. Surface coatings or wood wax oils are applied to prevent cracking. Wooden countertops have gained popularity in kitchens in recent years. Composite boards, consisting of high-strength chipboard and high-strength veneers, provide better durability, while solid wood offers a more natural appearance, though with less resistance to wear and tear. However, wooden countertops are prone to cracking, are less stain-resistant, and require waterproofing, stain-proofing, and insect-proofing measures for everyday use.
2.Kitchen Countertop Design Dimension
Countertop Color
Black and white combo: White marble is a timeless and classic choice for kitchen countertops that seamlessly blends into various kitchen styles.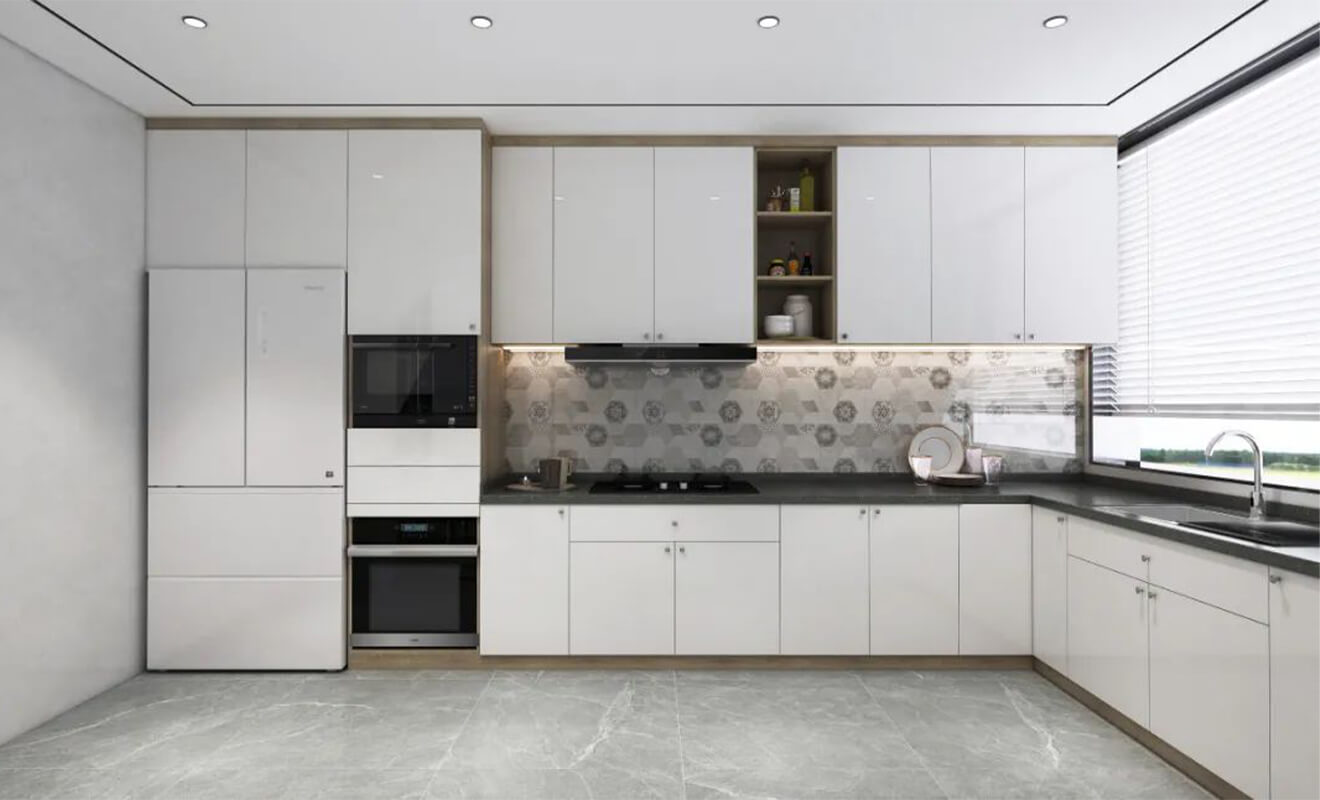 To achieve a more cohesive look, pairing black or white cabinets is recommended.
Creative and vibrant hues: Colorful countertops inject a lively atmosphere into the kitchen space.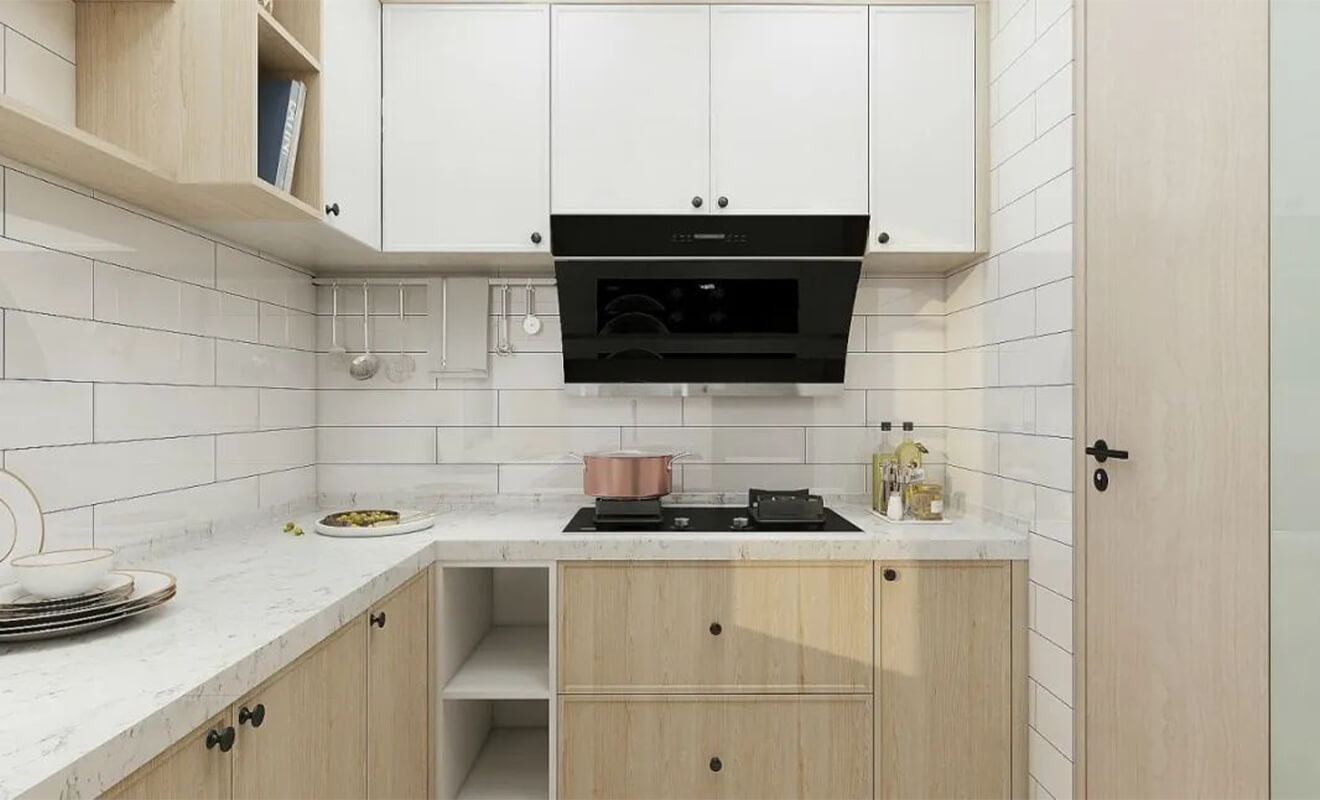 Irregular splashes of colors on a pure white background add a clean and playful touch. Pairing them with light-colored cabinets creates a fresh and vibrant visual experience.
Countertop Thickness
In recent years, substantial and prominent countertops have gained popularity among brands. Thick and visually striking designs, combined with exquisite marble patterns, convey a sense of luxurious lightness.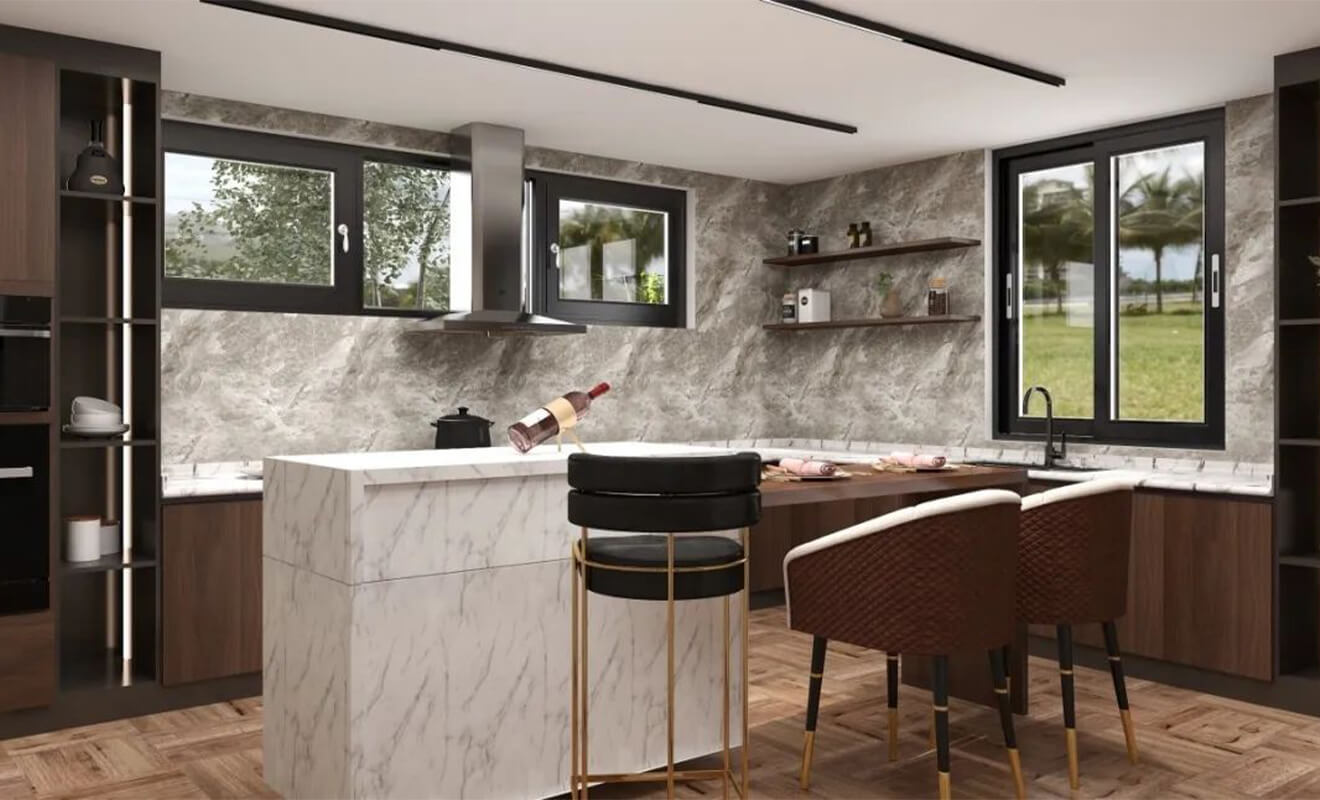 On the other hand, thin traditional countertops emphasize a lighter feel and enable subtle variations in kitchen space. By mixing thin and thick countertops, the kitchen gains a delicate balance of strength and elegance, showcasing meticulous design details.
Countertop Function
A well-planned kitchen with scientifically allocated functional zones enhances the cooking experience. Therefore, kitchen countertops should incorporate at least four designated areas: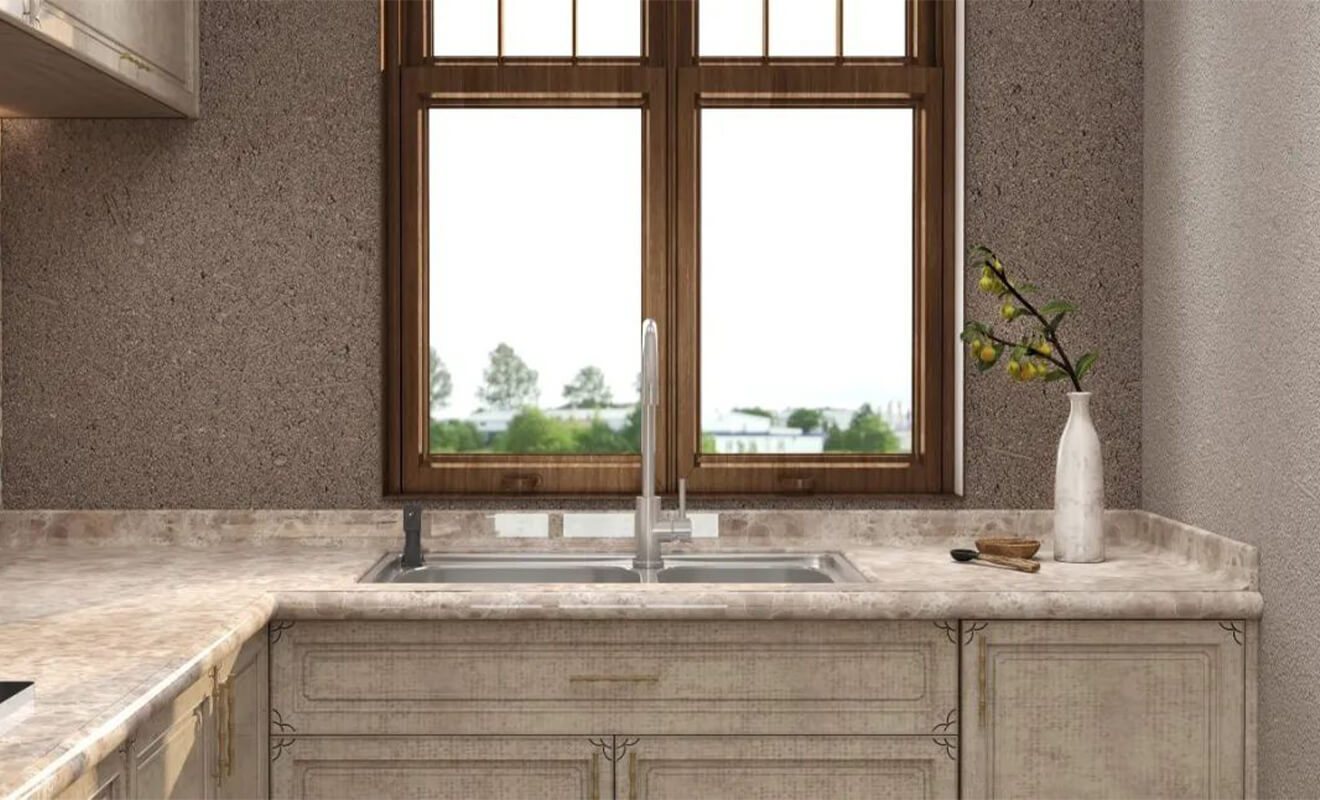 Washing area: Designed with appropriate depth and size to accommodate dishware and food cleaning needs.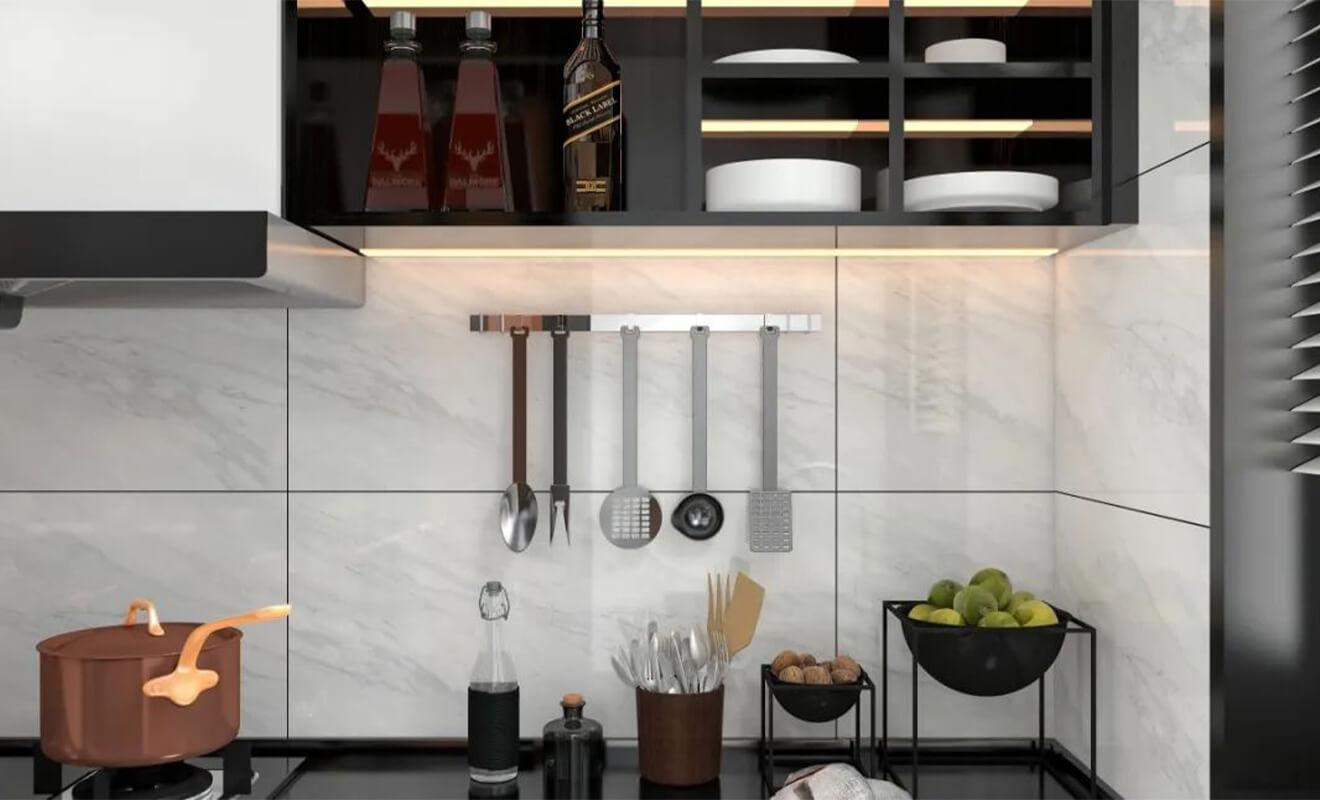 Prep and cooking area: Attention should be given to appropriate height design and lighting, ensuring comfortable meal preparation and minimizing fatigue.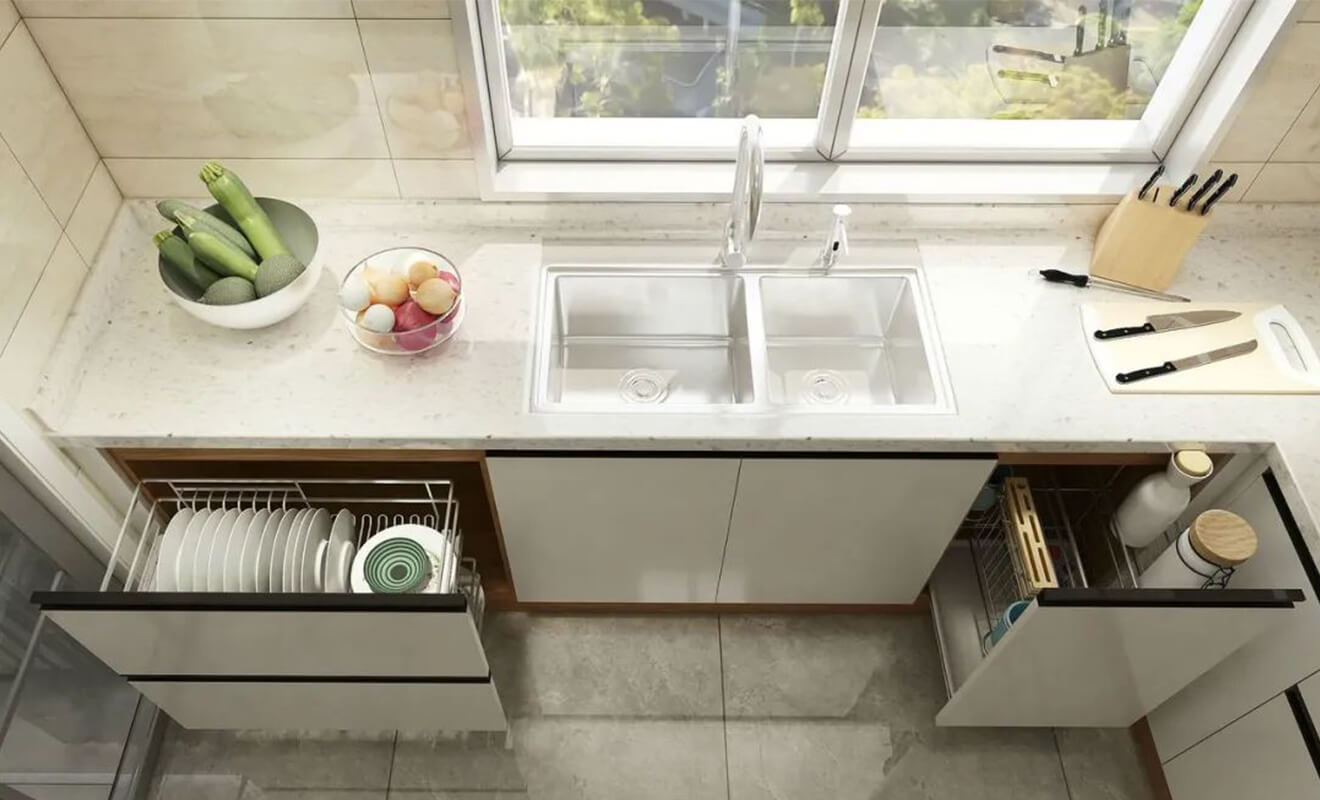 Storage area: Integrated countertops provide a cohesive storage experience, offering versatile storage solutions for a well-organized kitchen.