8 Modern Luxury Kitchen Designs for A Lavish Home
If your kitchen is the heart of your home - or linked with your diner, won't you fill it with the kind of modern luxury you'd expect? We have collected some inspirational kitchen designs that are steeped with luxury for modern homes. So, read on and discover the one that fits yours!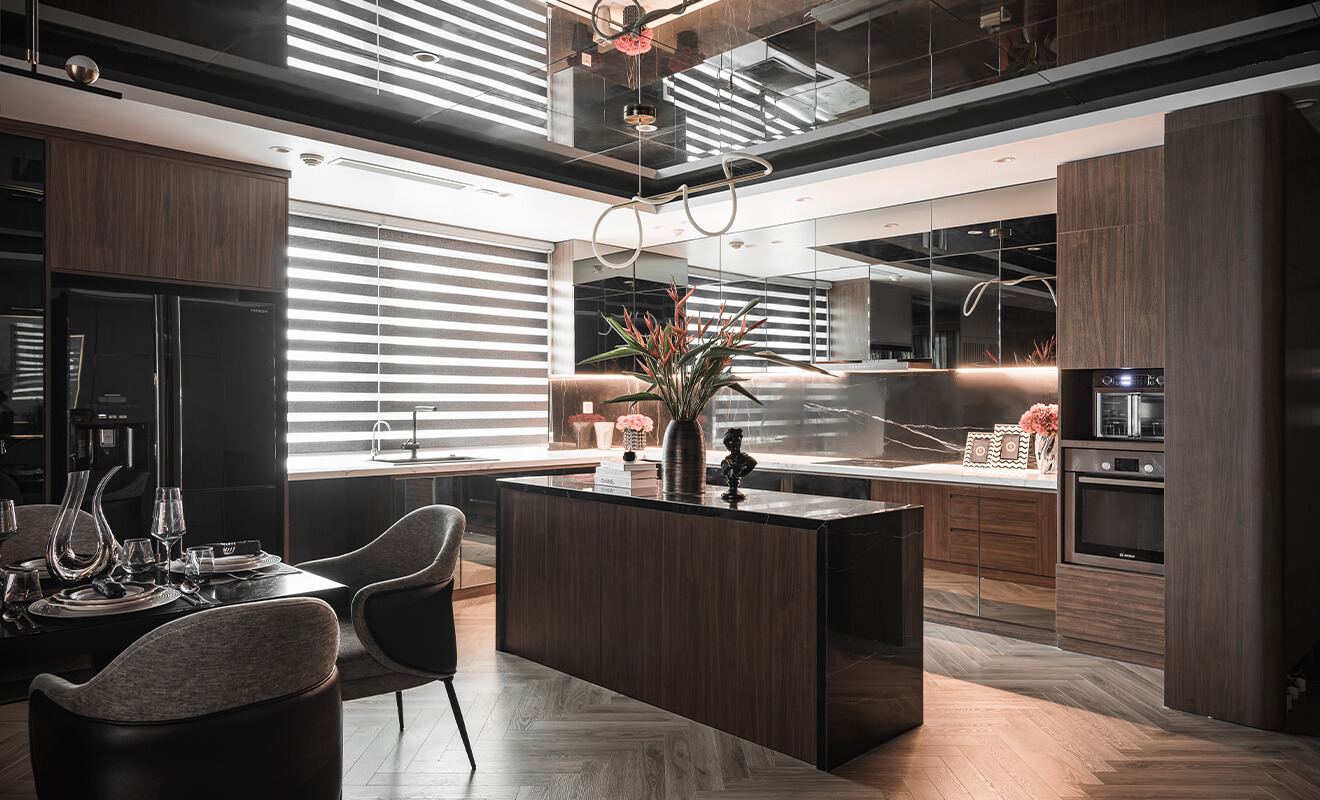 1.A spacious and expansive L-shaped cabinet layout with an island counter provides ample storage space and a seamless workflow, creating an ideal environment for daily food prep and interaction. The dual finish of mirrored glass and deep walnut wood grain, complemented by the natural textures of black and white sintered stone, showcases a harmonious blend of nature and contemporary luxury. The incorporation of mirror panels not only adds a touch of opulence but also enhances the kitchen's sense of space, making it appear larger and brighter.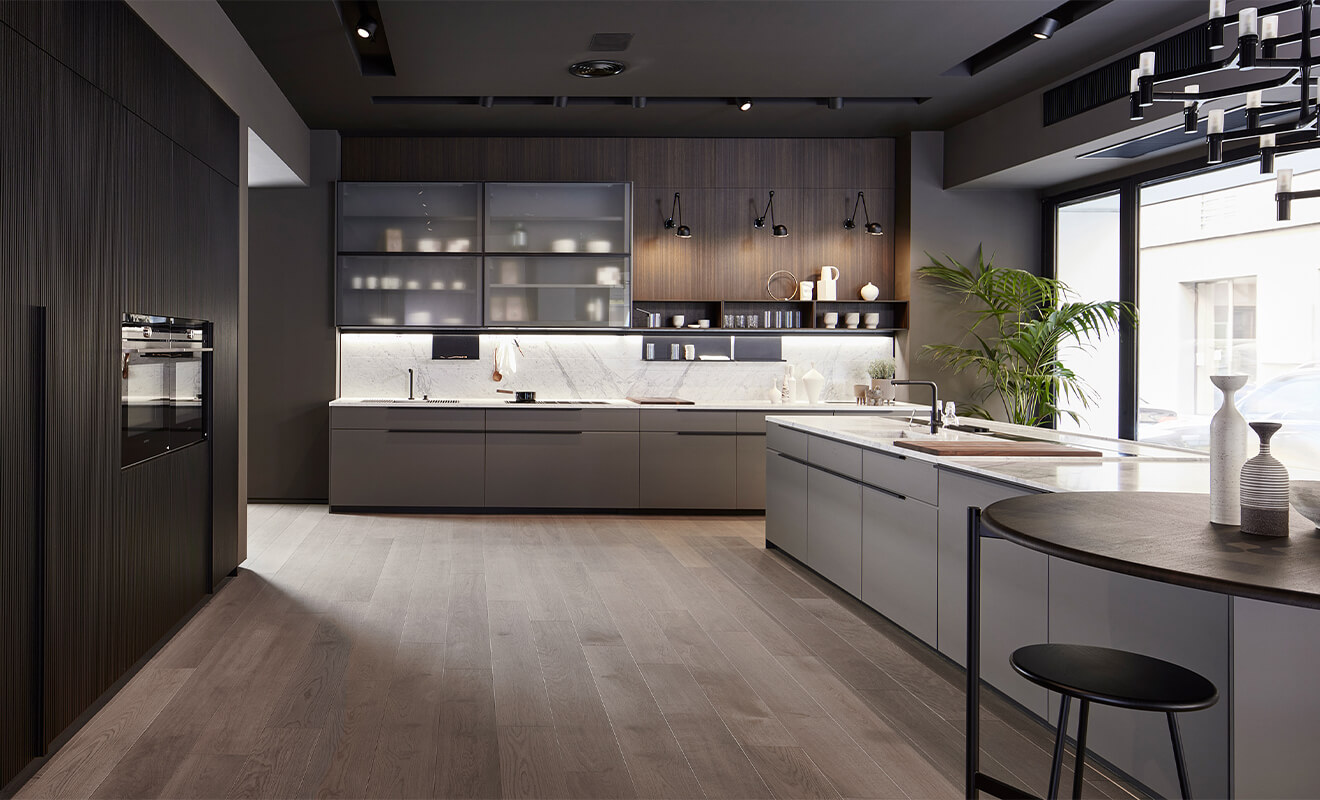 2.Beside the storage cabinets, this kitchen features a large long island providing extra countertop space and more storage. It also incorporates a table at the end as dinning area. Used for food prep, storage, serving meals and friendly gatherings, the kitchen island will be one of the busiest areas of the home.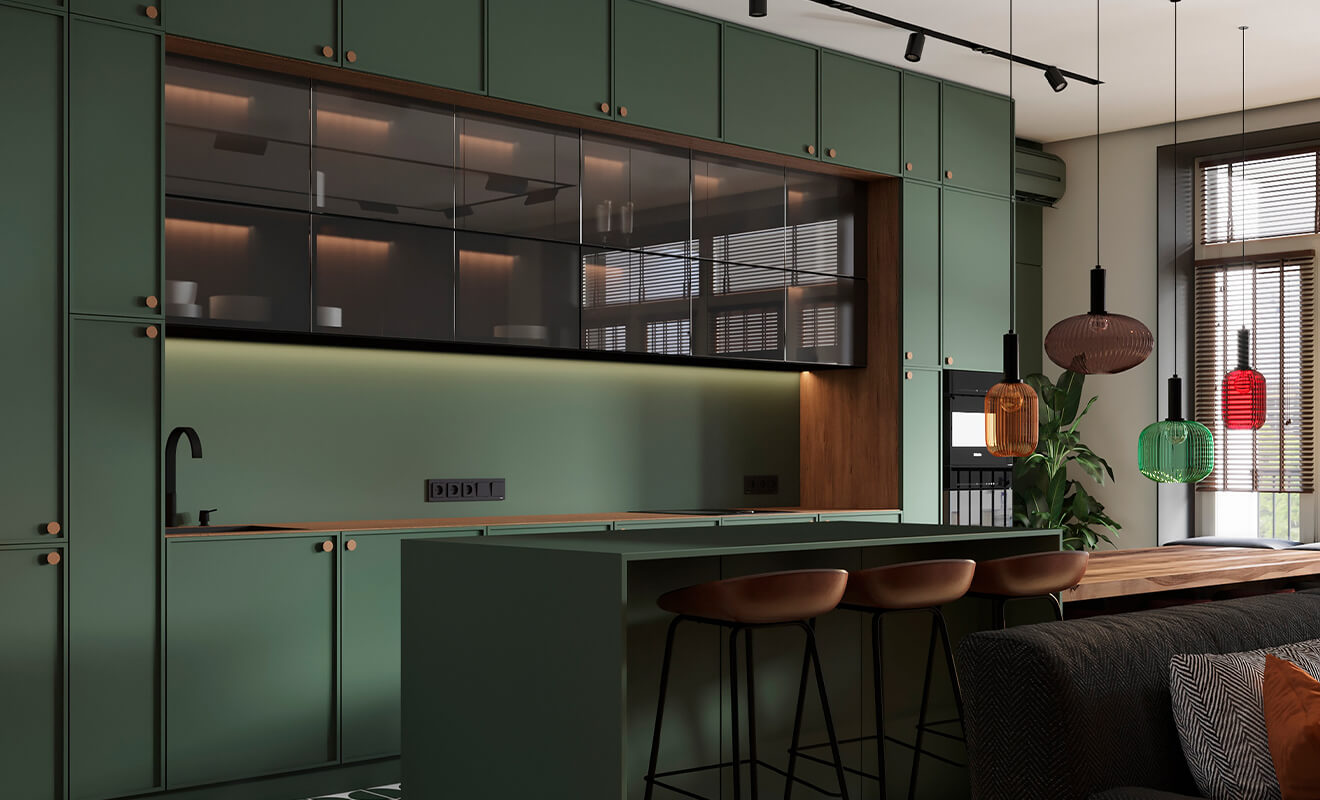 3.Challenge stereotypes of kitchen, and sets the saturated green as the keynote. Pair with brass handles, dark brown high stools and warm wooden countertops to create a retro, modern kitchen and dinning space through exquisite integration.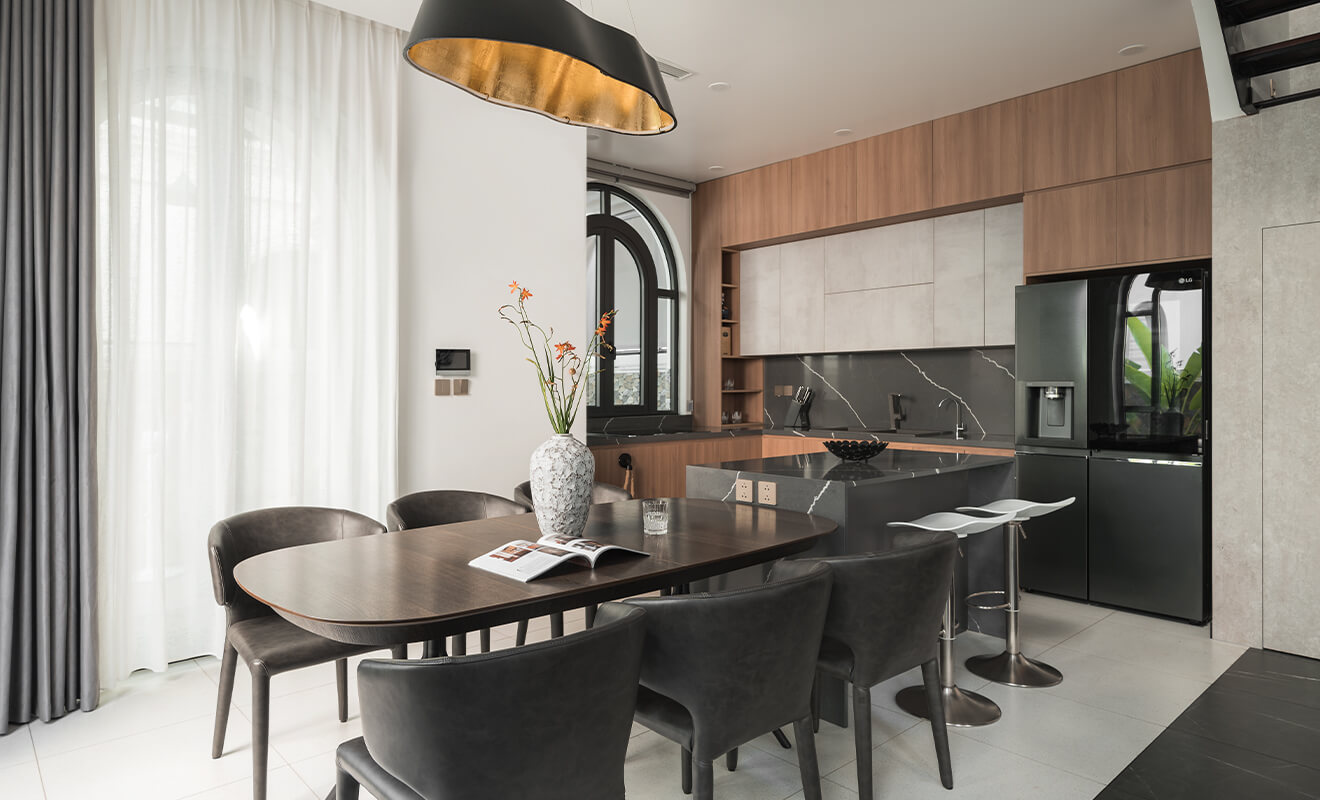 4.The compact L-shaped layout cabinets with integrated small island and dining table provide a convenient cooking and dining flow. The double wall cabinet unit shows more layered visual effect while increasing storage space. The handleless design matches the texture-rich wood and stone to create a real minimalistic high-end open kitchen-diner space.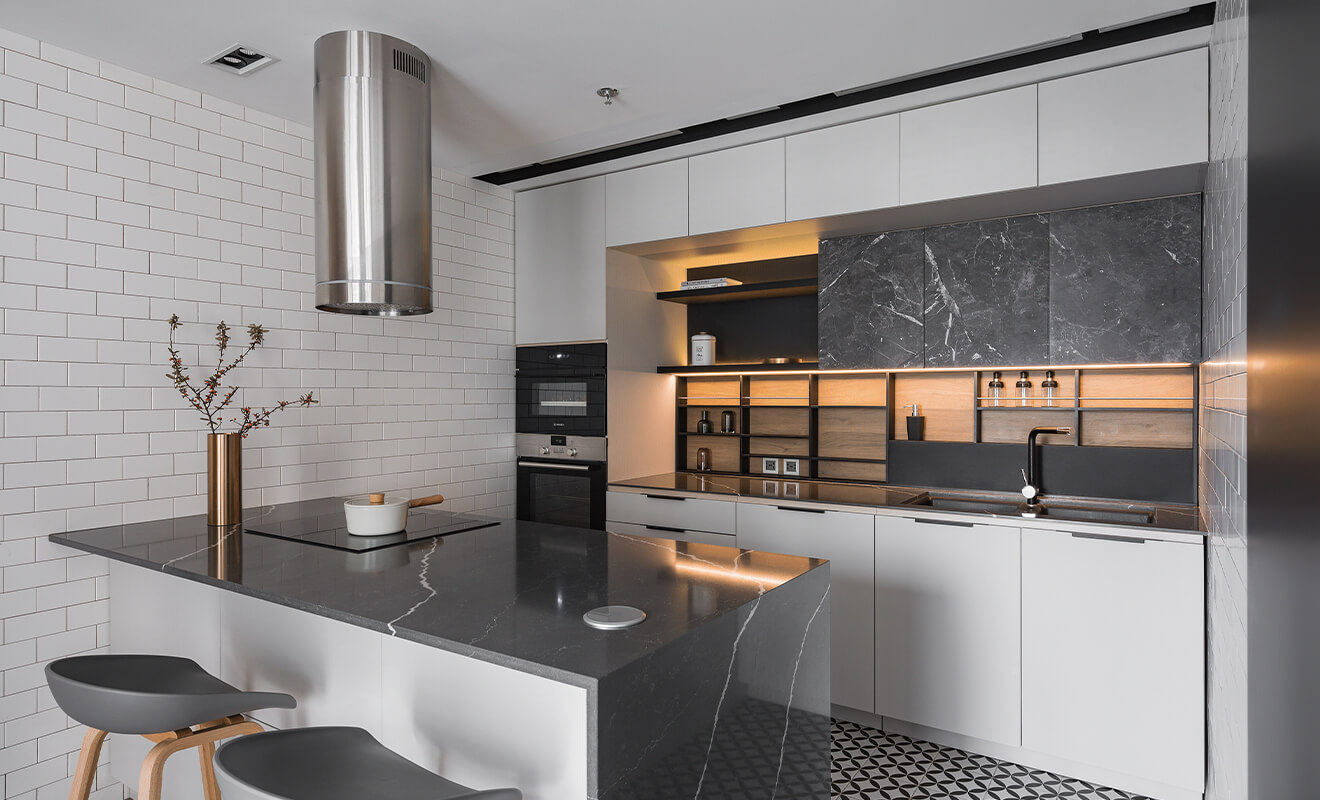 5.The double-layer wall cabinets with small open ones in the middle section allow for easy storage organization and access. The integrated dining and kitchen design creates a relaxed and open cooking and dining space. The kitchen island provides additional storage space while facilitating meal preparation and dining.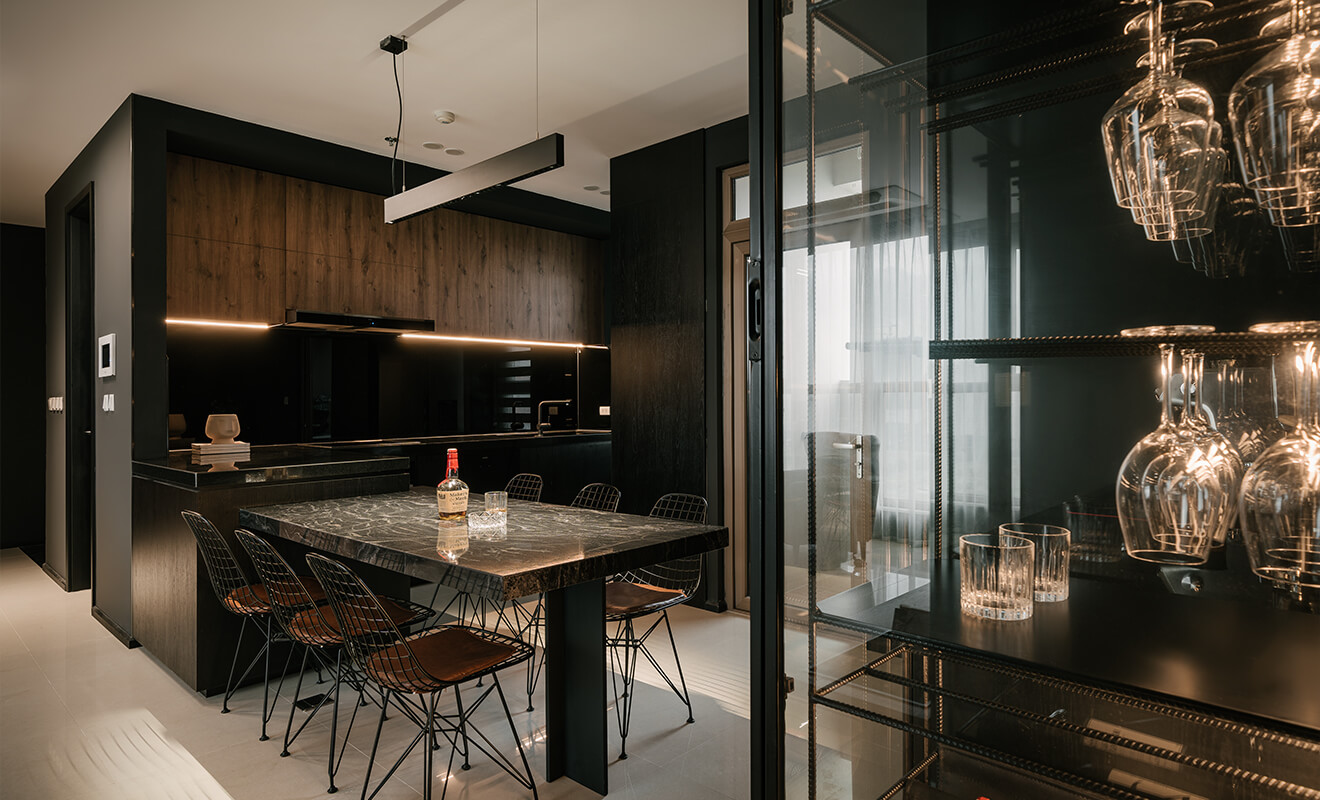 6.This open layout kitchen diner features a compact L-shaped kitchen cabinet, connected with the dining table, complemented by a dining sideboard and a floor-to-ceiling glass wine cabinet. Despite the limited space, the design still ensures a smooth workflow and creates an ideal interactive space. The overall cabinet design incorporates wood veneer finishes with varying tones, beautifully paired with the sleek black quartz countertop. The subtle and natural textures create a harmonious yet contrasting look, presenting a kitchen space with a touch of low-key luxury.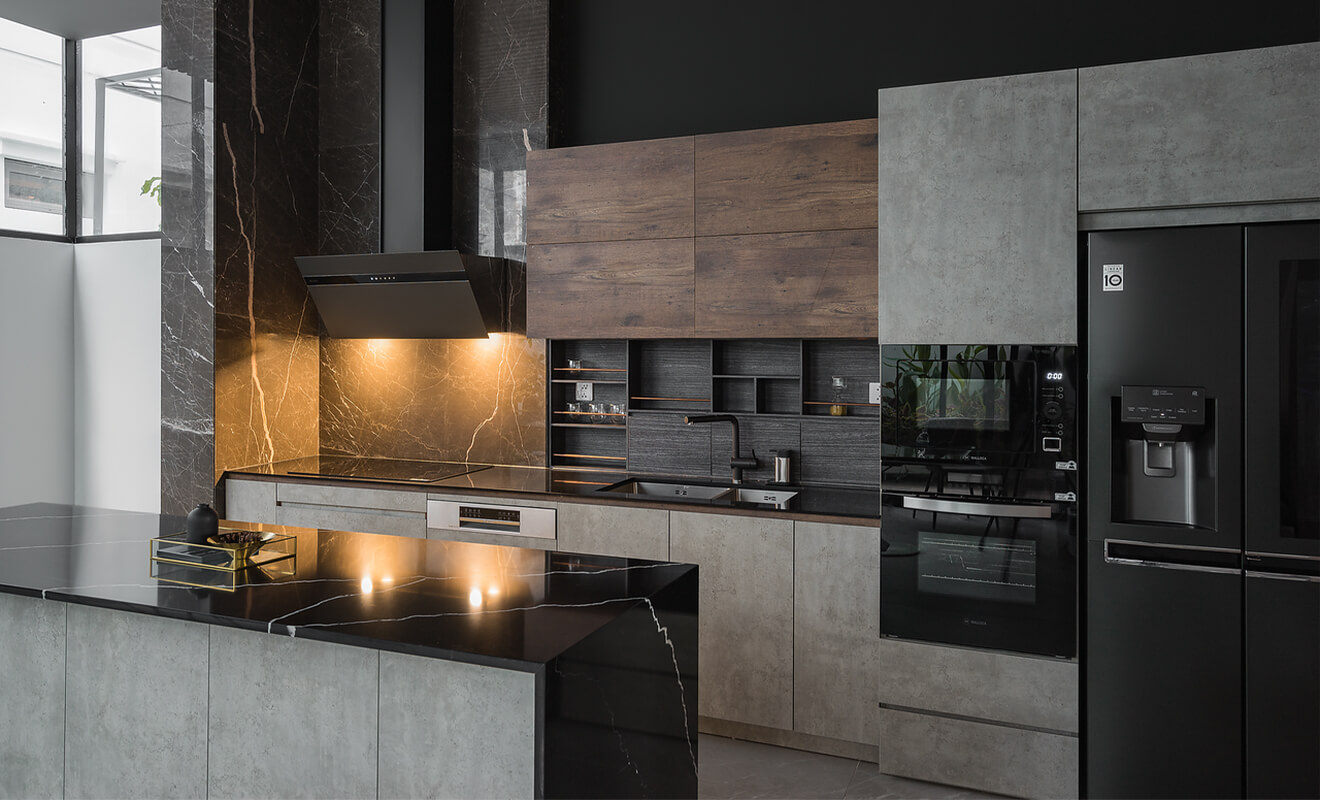 7.This galley kitchen layout with an I-shaped cabinet configuration supplemented by a island, offer abundant storage space and ample workspace. The wall cabinet feature electric flip-up doors for convenience of upper storage. The closed cabinets help create an uncluttered kitchen space while the open section in the middle allows for ease of spice location. Artful mix and match of neutral tones and natural textures results in a sophisticated and composed aesthetic for the open kitchen.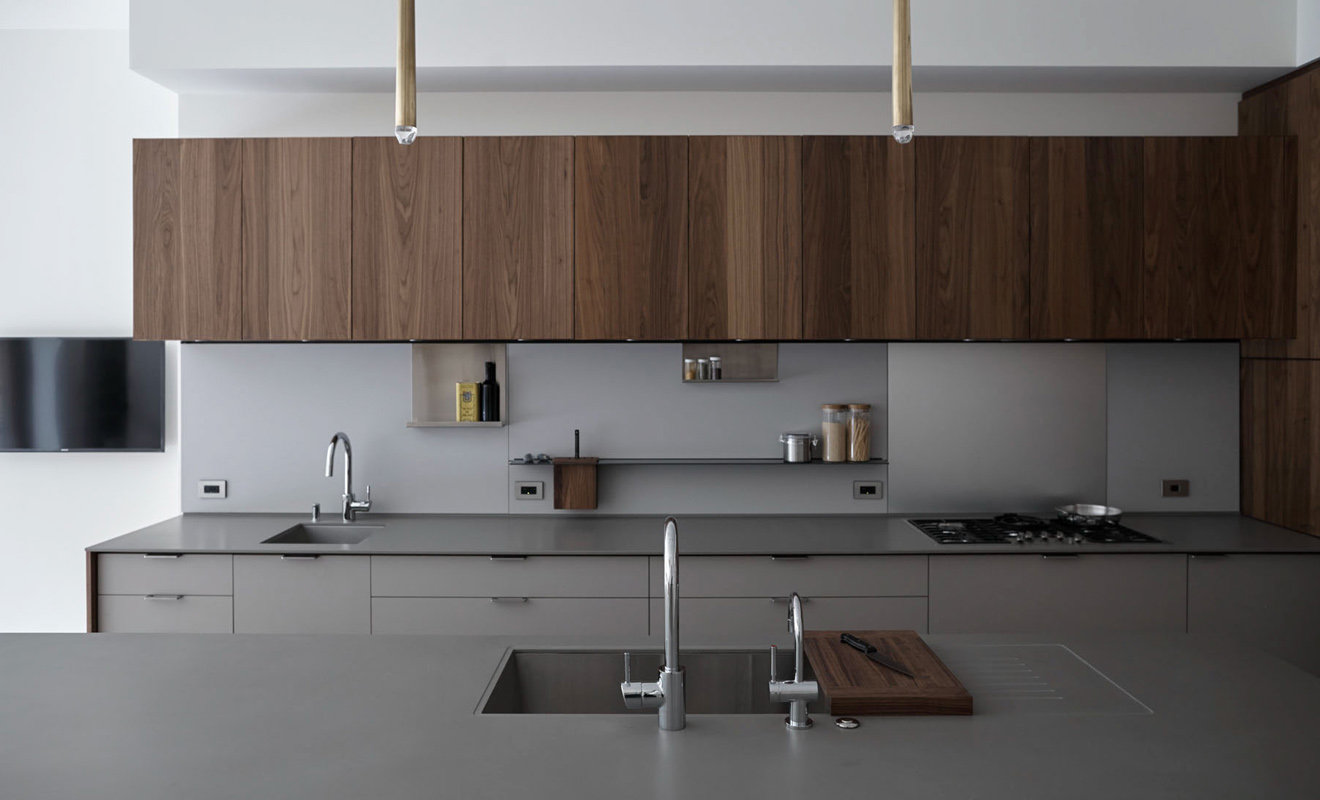 8.The integration of natural and artificial materials to be something trendy for modern style cabinets. Here is a strong proof of this stylish beauty. For natural wooden wall cabinets, pair them with metallic finish and pulls to provide modern texture. Gallery kitchen layout works well in small, narrow or medium-sized modern living spaces, with ample storage and powerful functions.