6 Creative Cabinet Ideas for Customized Homes
As the technology behind customized furniture matures, you'll discover an array of designs previously unimaginable, now can be personalized and functional home reality.Home designs have become increasingly user centric with enhanced functionality. This is the perfect time to break away from traditional thinking, enabling designs and customizations to better serve our lifestyles. You'll realize that life holds even more possibilities and happiness through thoughtful designs.
1.Under-stair Cabinet
Transform the often-unused space under the staircase into a storage cabinet. The semi-open design eliminates the feeling of being enclosed by a solid cabinet, and the addition of LED lighting creates a warm atmosphere. If this space is located near the entryway, it's a seamless fit. Extending the staircase outward adds a sense of unity and three-dimensional beauty to the entire space.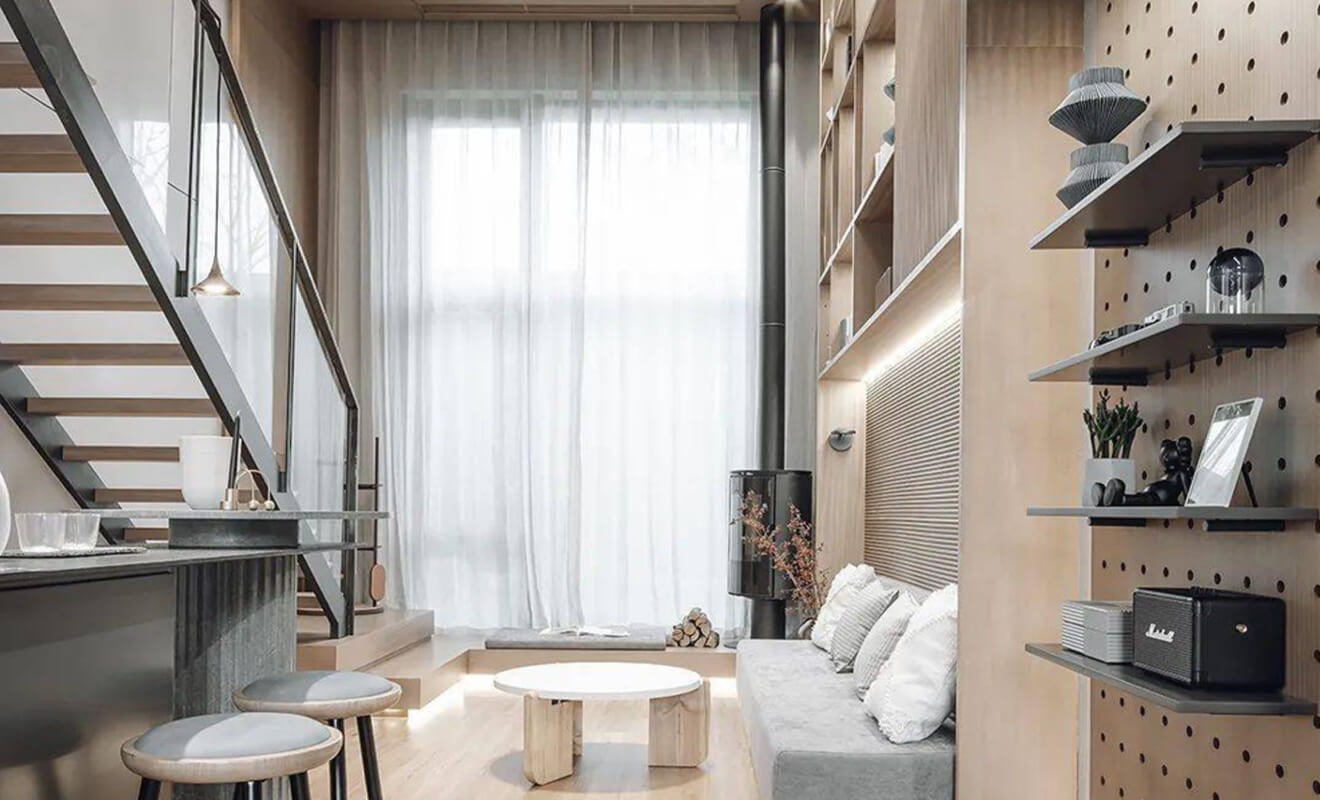 2.Half Wall Corner TV Cabinet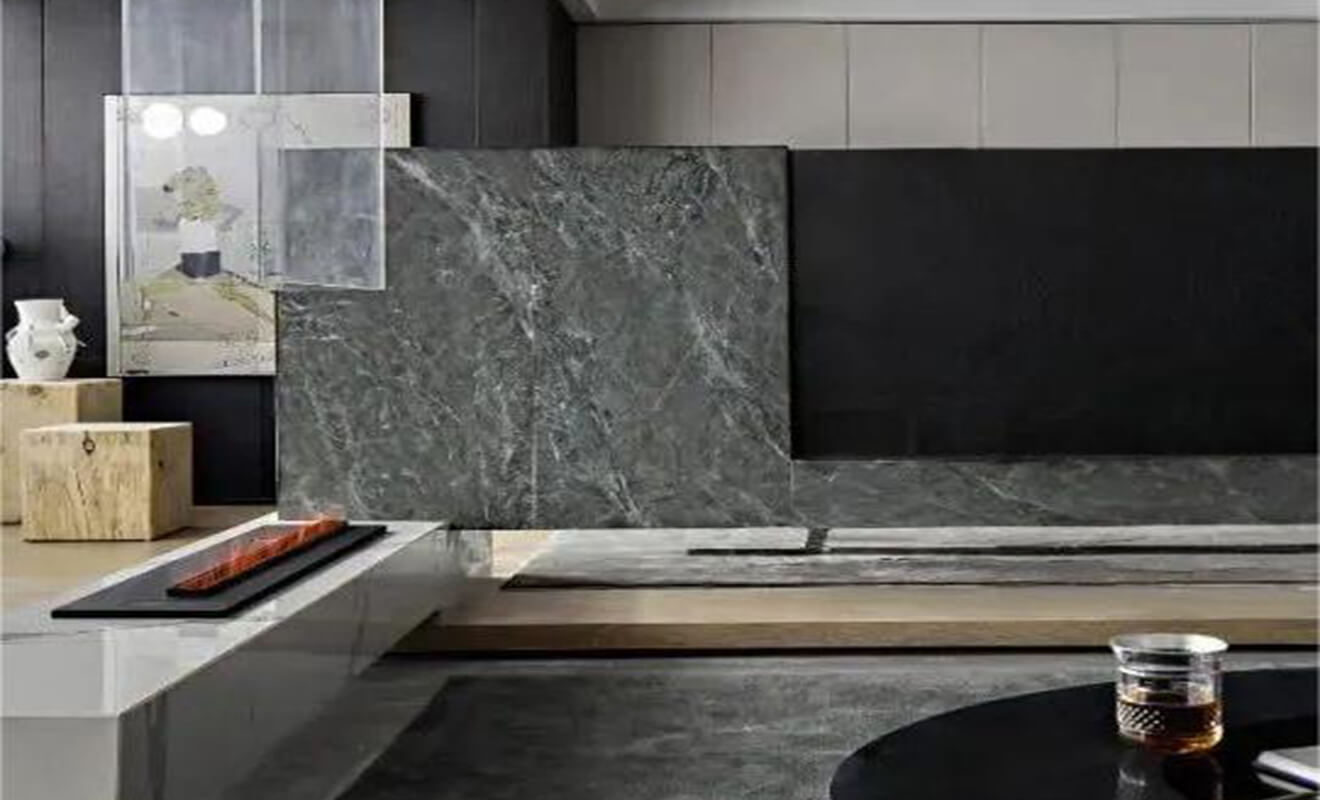 Incorporate the balcony space into the living area with a corner TV cabinet design. This preserves the balcony's space while maintaining the overall integrity of the room. The corner TV cabinet can even double as seating, and its backside can serve as a floating bookshelf, creating separation without isolation. These versatile, well-designed cabinets are where whole-home customization comes in handy.
3.Wardrobe Partition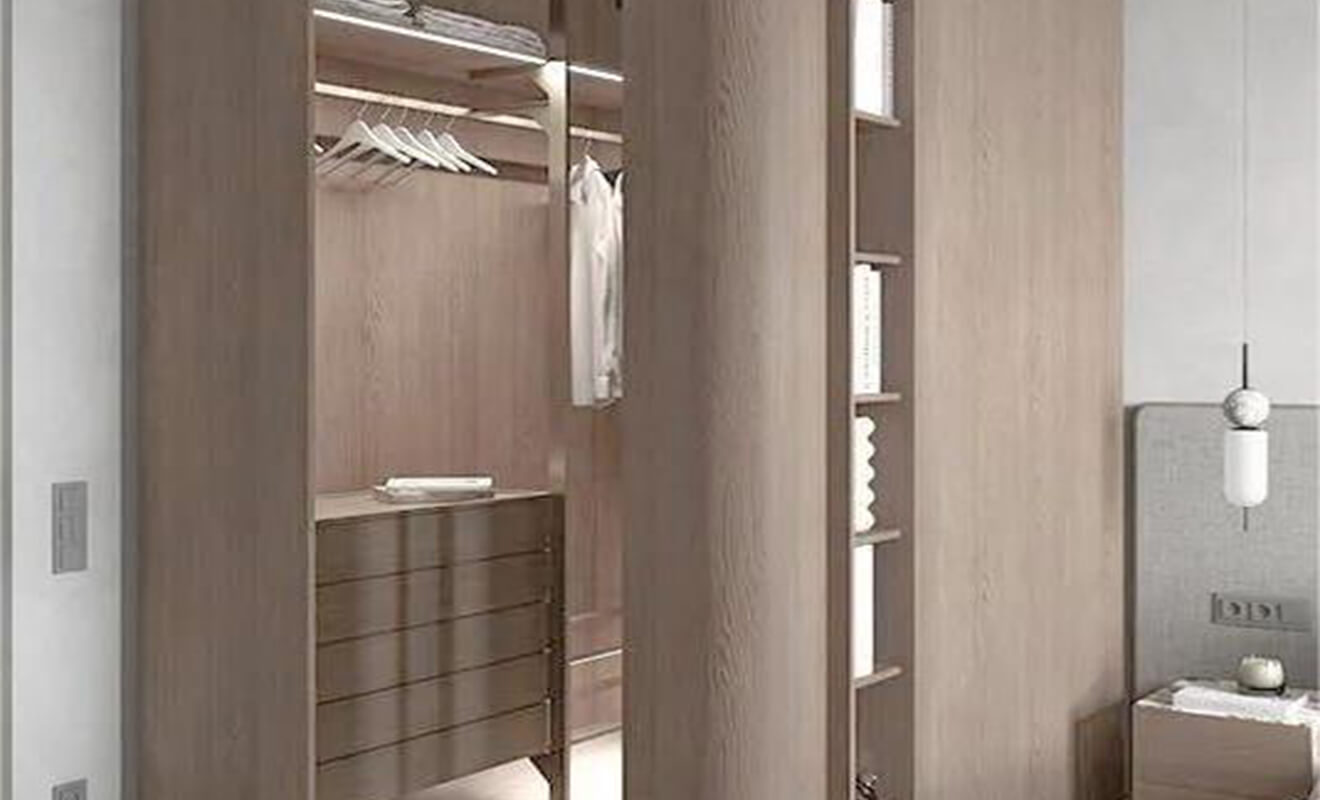 In a bedroom with a rectangular layout, it might feel wasteful to rely solely on wall-mounted closets. Consider partitioning a section for a wardrobe space – doubling your storage while preventing the bedroom from feeling too empty.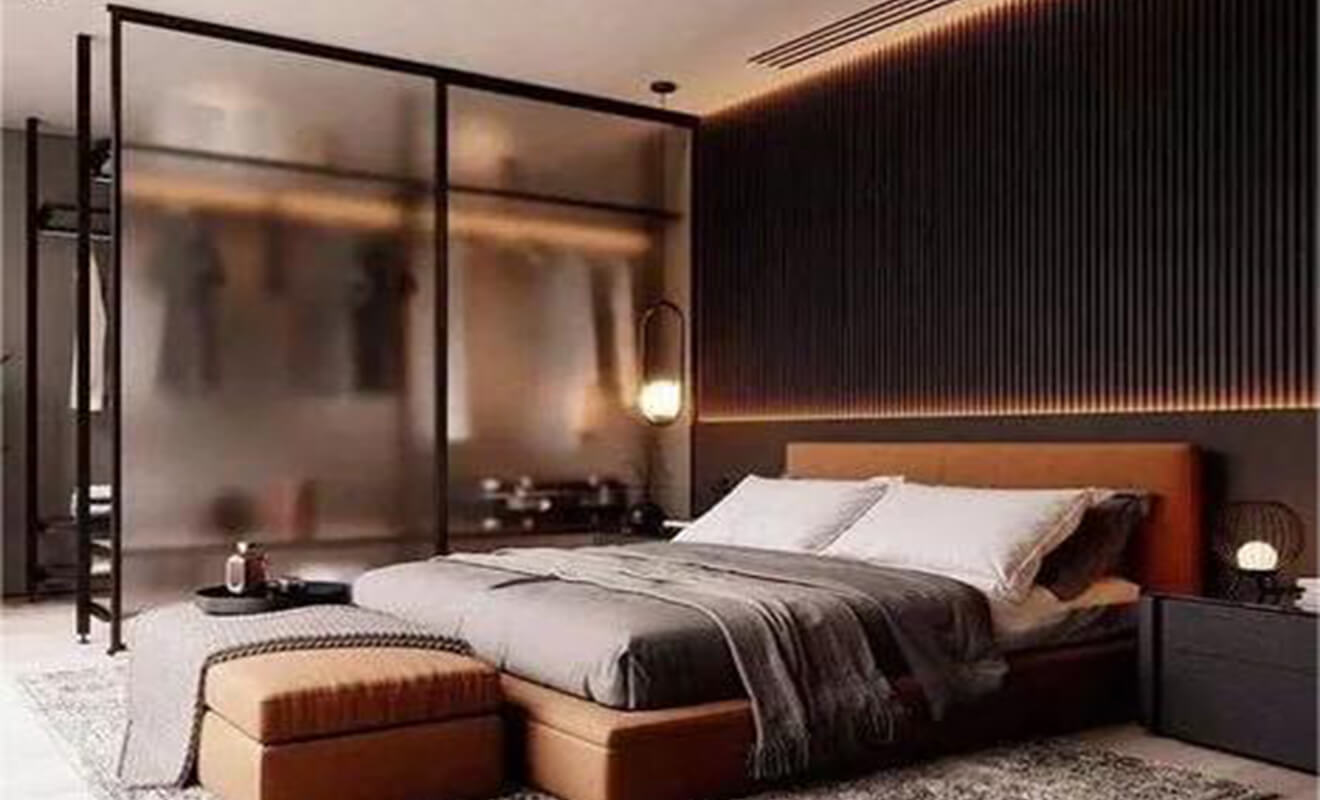 4.Creative Use of Column Partition

Designing around load-bearing columns can be challenging. Transform this challenge into an opportunity by converting the central column space into a desk or workspace, integrating it seamlessly with the room's design. Such a design could even create a semi-enclosed study within the bedroom – a truly ingenious solution.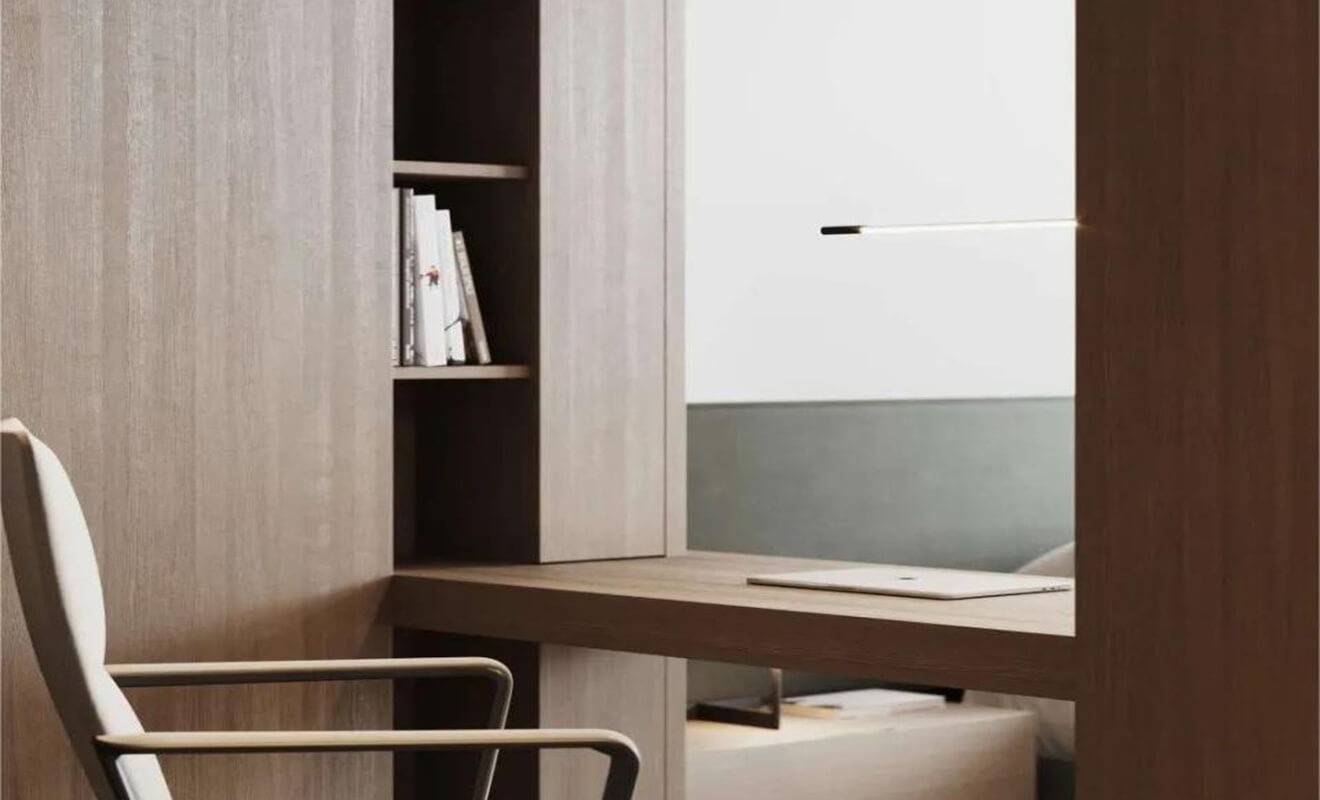 5.Suspended Half-Wall TV Cabinet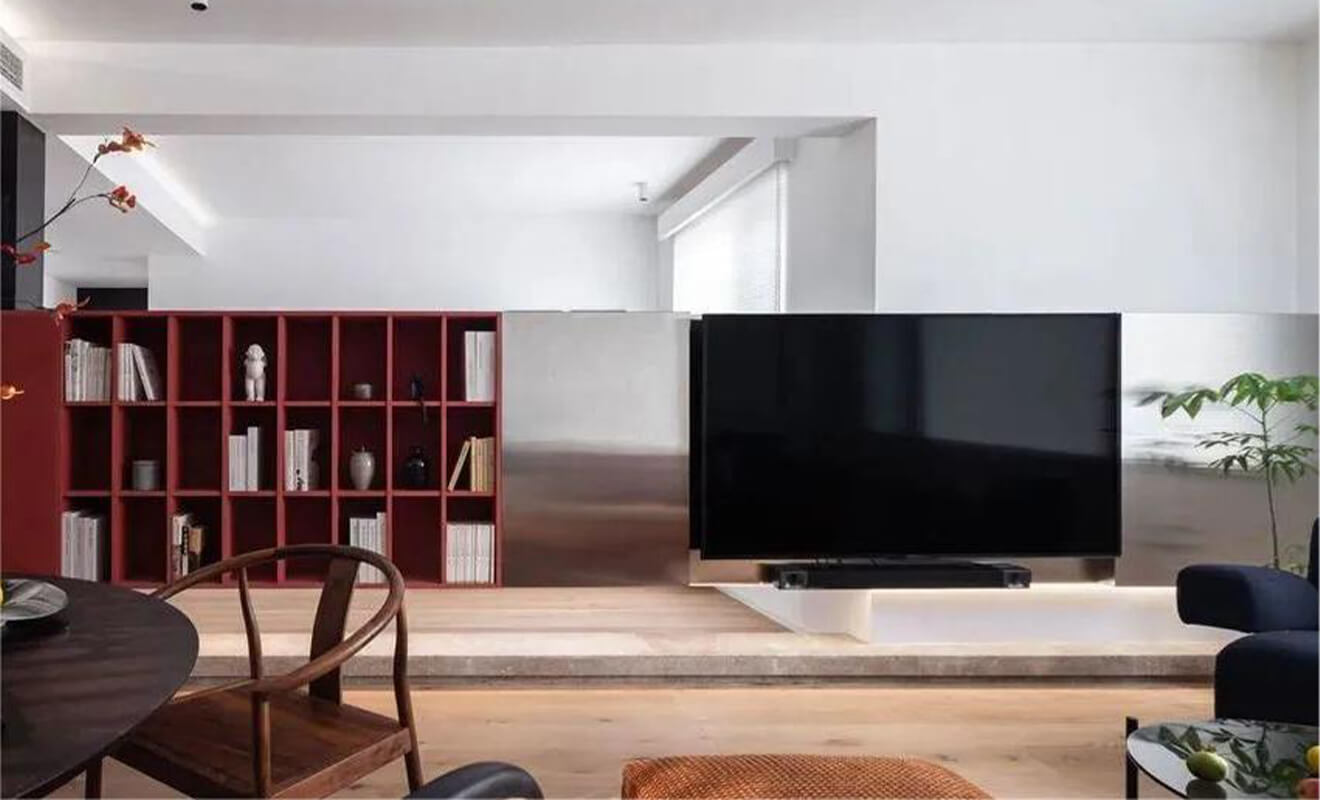 Maintaining spatial openness while incorporating a substantial TV cabinet can be tricky without a large backdrop. The solution depicted in the illustration is ideal in such cases. It meets functional requirements while exuding an overall sense of grandeur and aesthetics, deserving applause for its clever problem-solving.
6.Bedroom Partition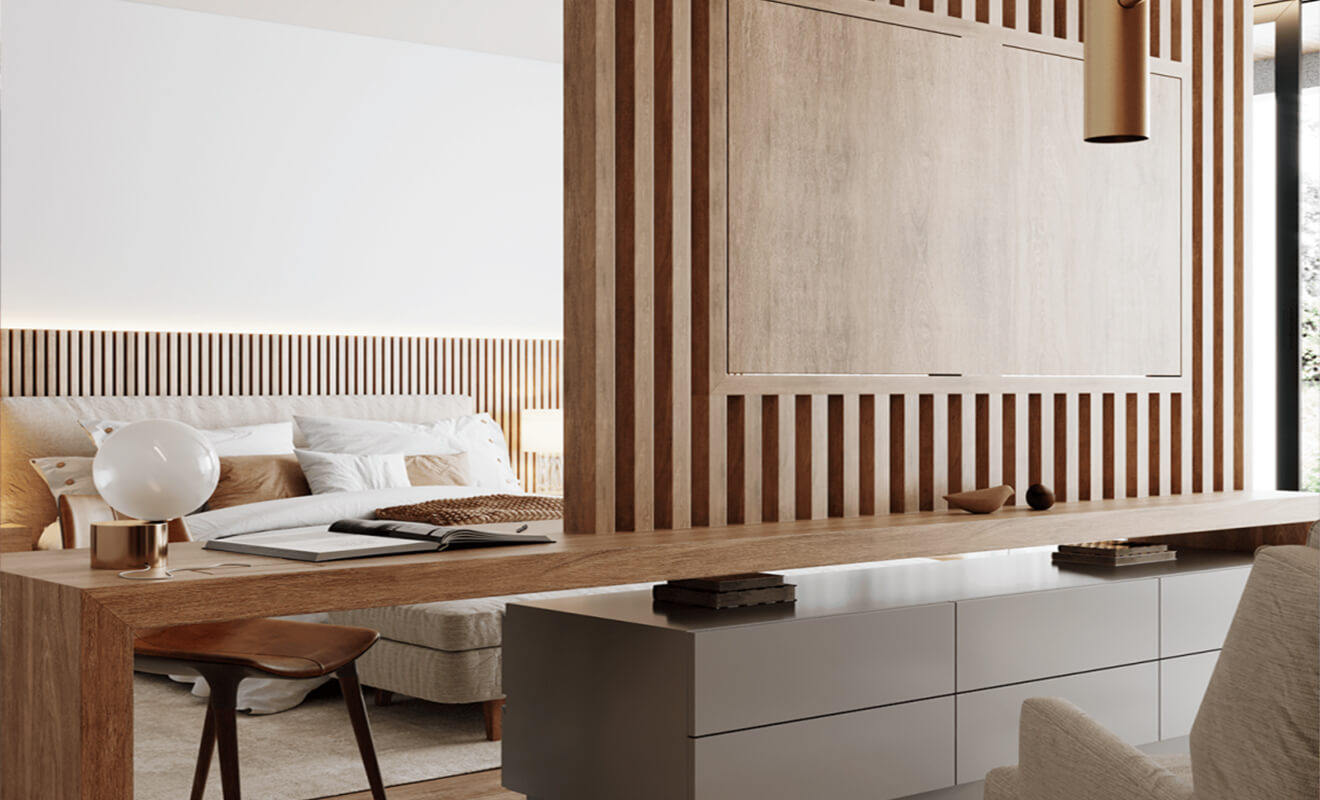 In larger bedrooms, many opt to create a transparent partition at the foot of the bed, establishing a distinct functional area. This design goes beyond a conventional floor-to-ceiling partition, offering screen, storage, tabletop, and TV wall functions. The extended tabletop bridges the gap, enhancing the partition's design while pairing seamlessly with the cabinets below. This not only diversifies the design but also offers ample storage. The gap in the middle can even serve as a desk, which really shows design flexibility.