Versatile Kitchen Addition: Island Counter Design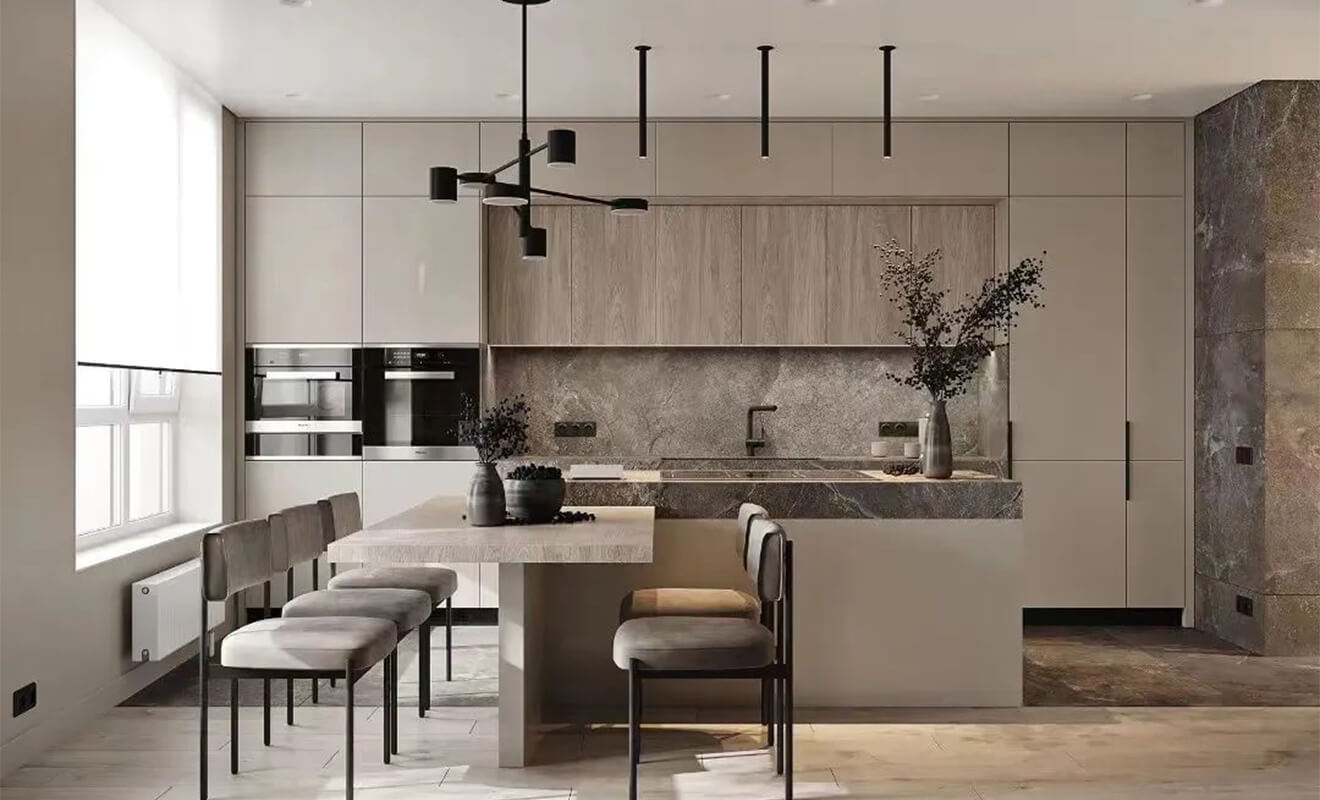 The island counter design is the finishing touch to an open kitchen, combining aesthetics and functionality with great style. They serve as a focal point in the kitchen, combining visual appeal with practical features. Today, let's delve deeper into the world of island counter designs and explore their versatility.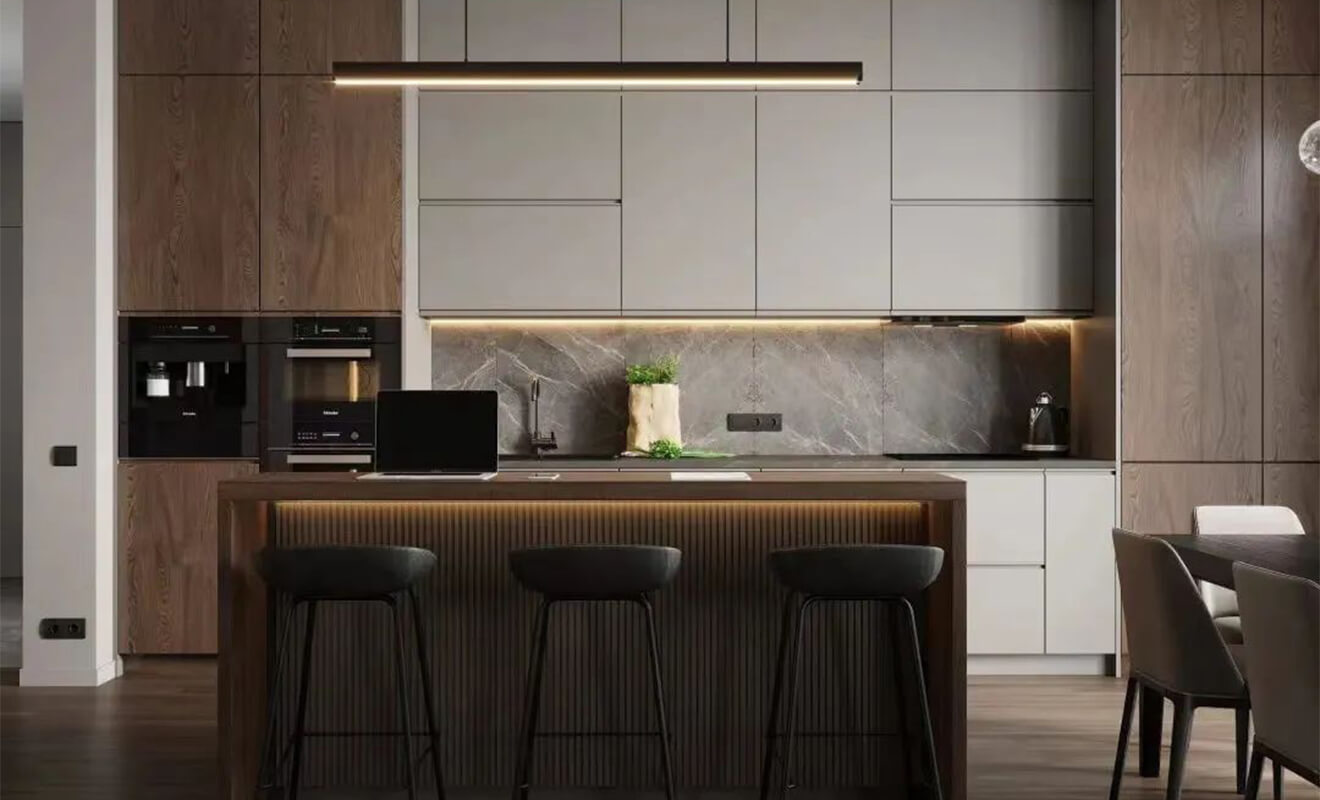 Functionality of Island Counter Design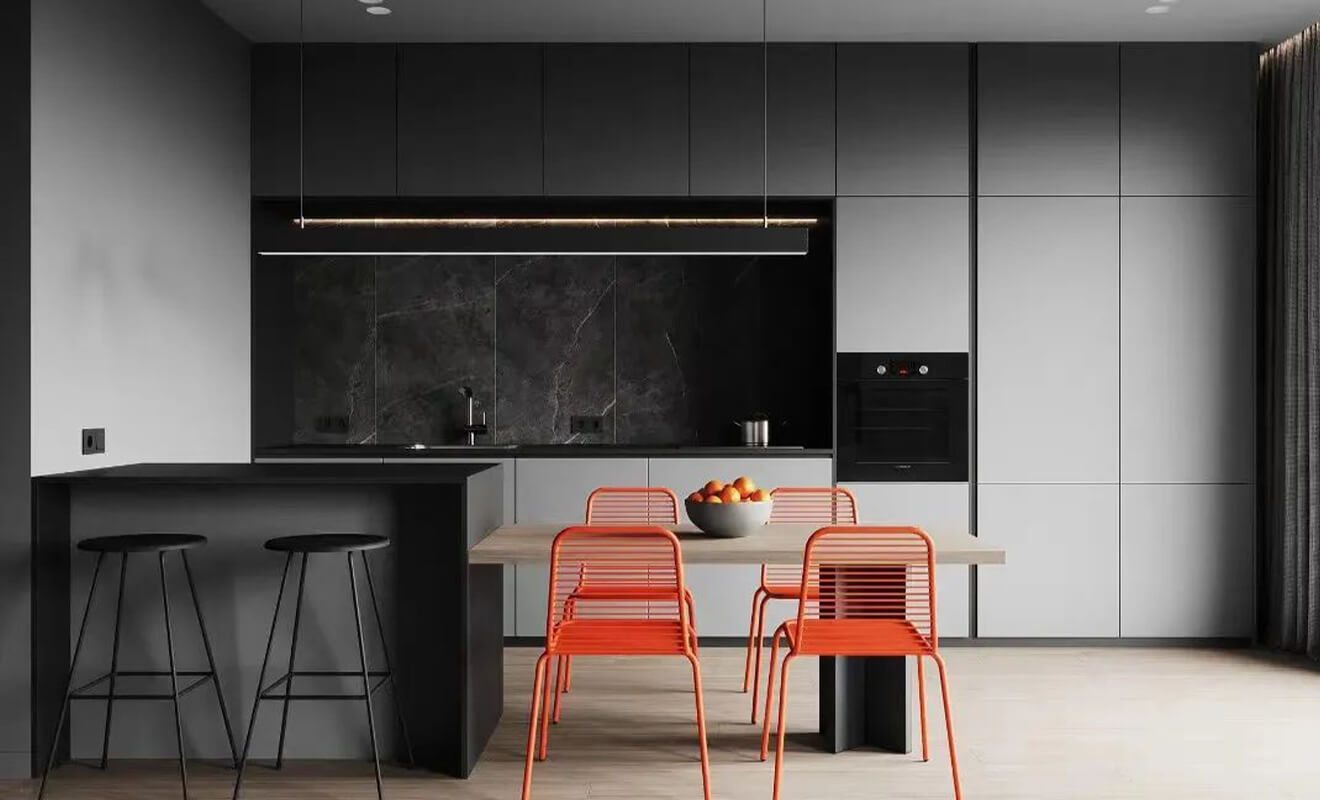 Multi-functional workstation: One of the key functionalities of an island counter is its multi-purpose workstation. It can serve as a dedicated food preparation area, allowing you to chop vegetables, knead dough, or arrange ingredients conveniently. Additionally, it can also function as a serving area, providing a space for plating and presenting dishes. Some island counters even incorporate sinks and appliances, expanding the range of operations and enhancing practicality.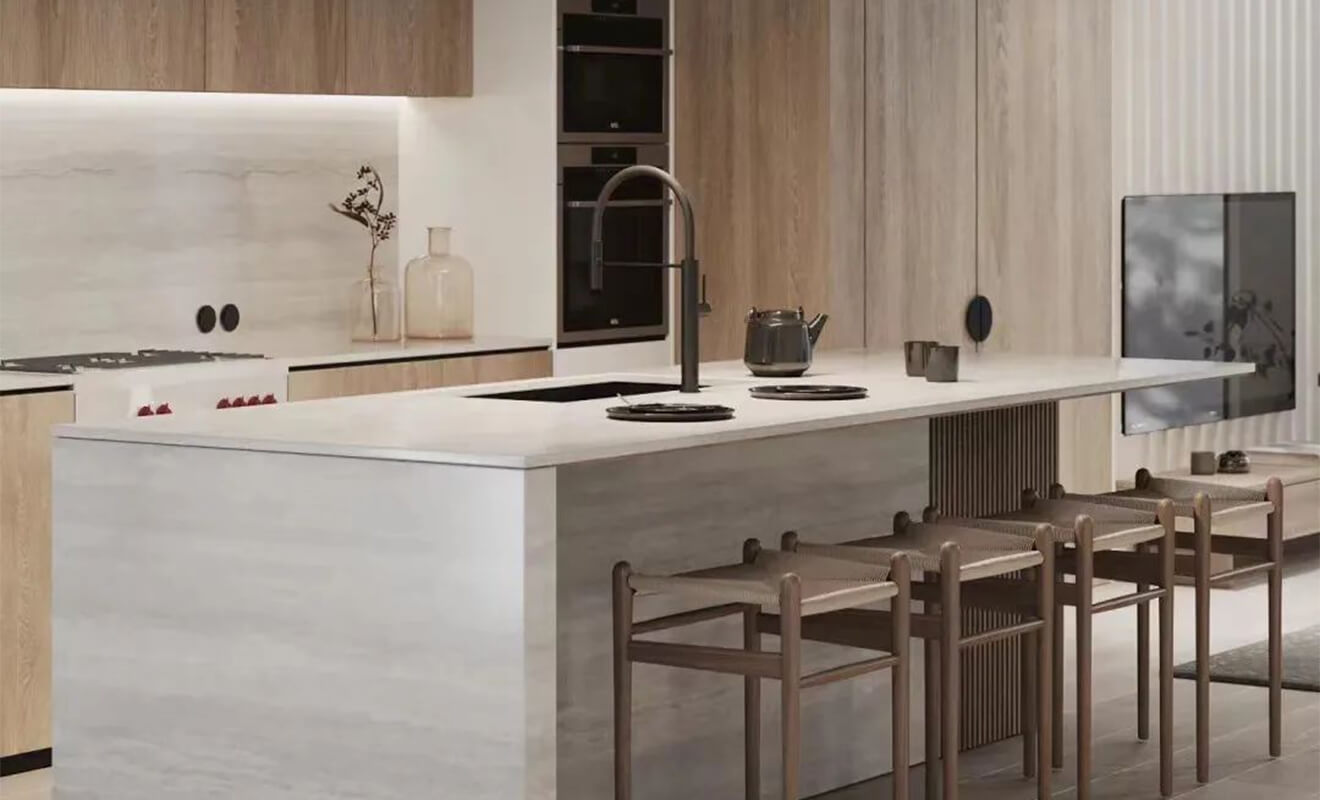 Storage area: Another advantage of island counters is their storage capacity. The upper surface of the counter is designed as a workstation, while the lower area is utilized for storage. Cabinets and drawers can be installed, providing ample space for storing kitchen utensils, cookware, and other essentials. This thoughtful organization ensures a clutter-free kitchen and easy access to items when needed.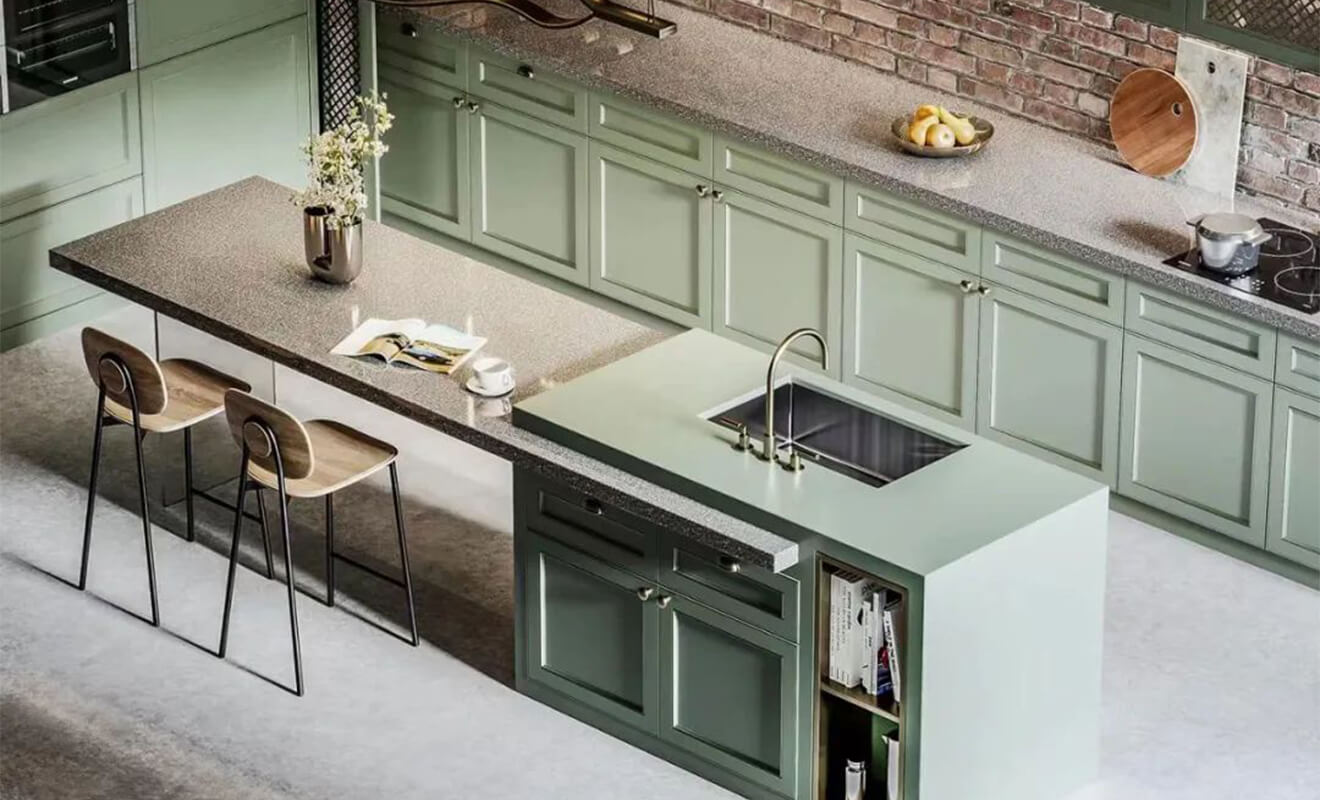 Partition: Island counters also offer a partitioning effect in open spaces. They help define different areas within the kitchen or between the kitchen and adjacent rooms such as the living room or dining area. By strategically placing the island counter, you can create a visual separation while maintaining an open and inviting atmosphere. It not only enhances the overall aesthetics of the home but also adds a sense of structure and purpose to the space.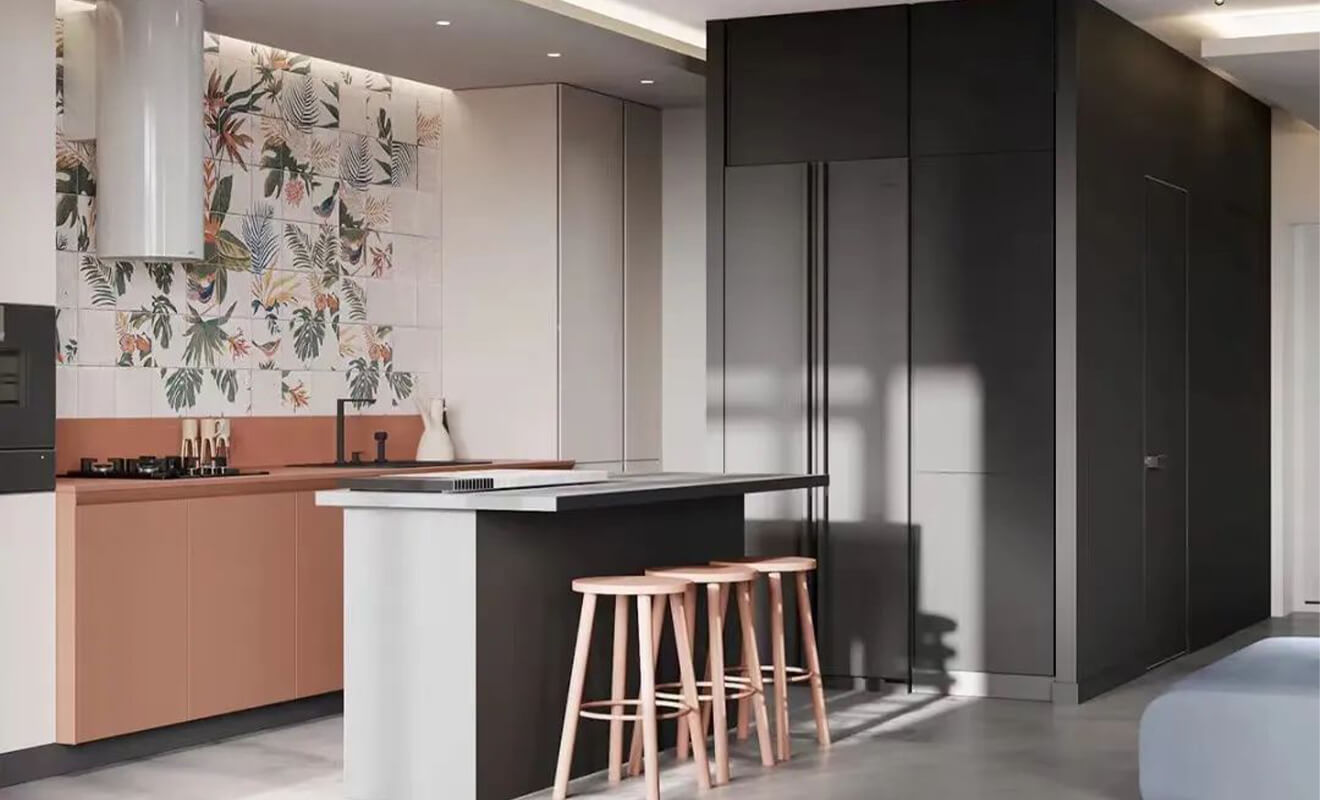 Approach to Island Counter Design
With proper planning, both small and large spaces can accommodate island counters.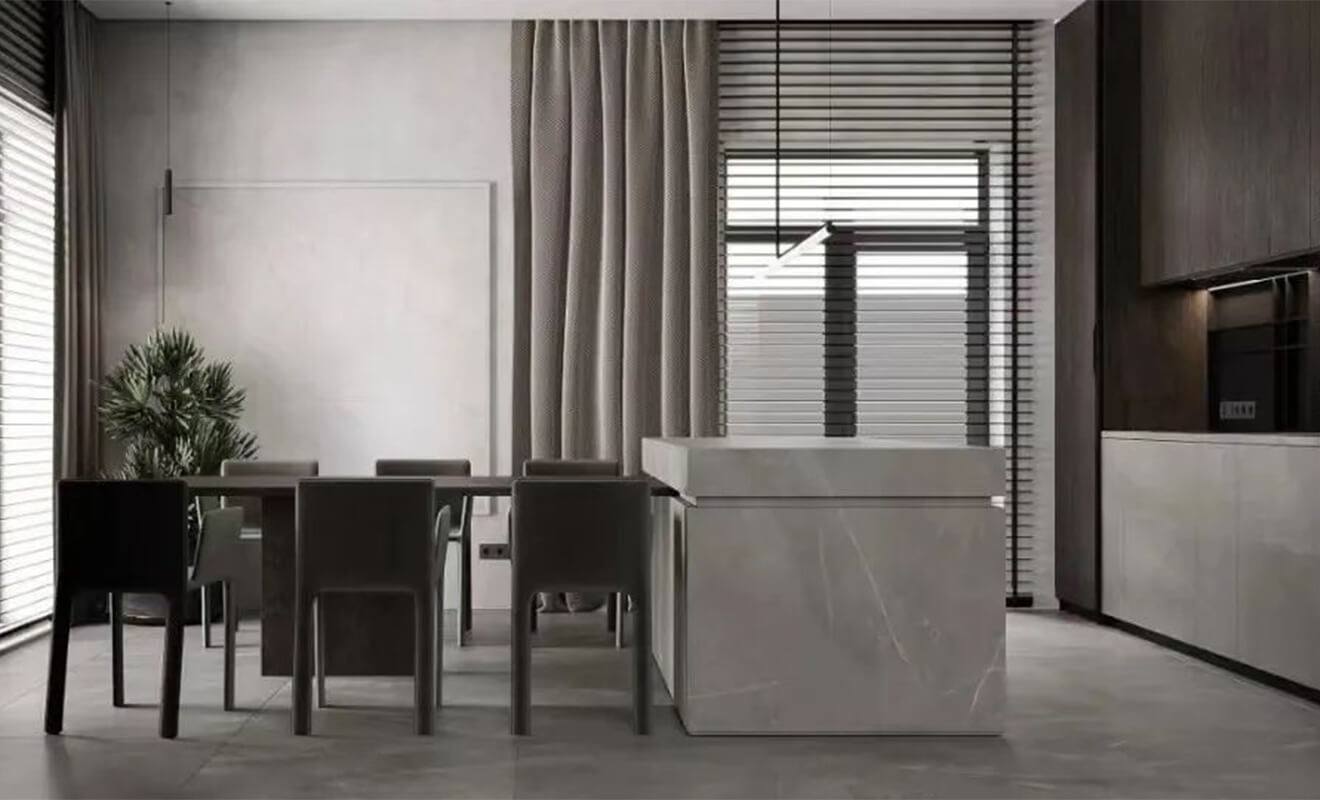 Freestanding island counter: For compact spaces, a freestanding island counter is an ideal choice. Typically positioned at the center of the kitchen, it can be designed in various sizes and shapes, such as a square or rectangular configuration. The versatility of a freestanding island counter allows you to customize it according to your specific needs. You can even create recessed areas within the counter, which can be complemented by stylish high stools, offering a practical and visually appealing solution.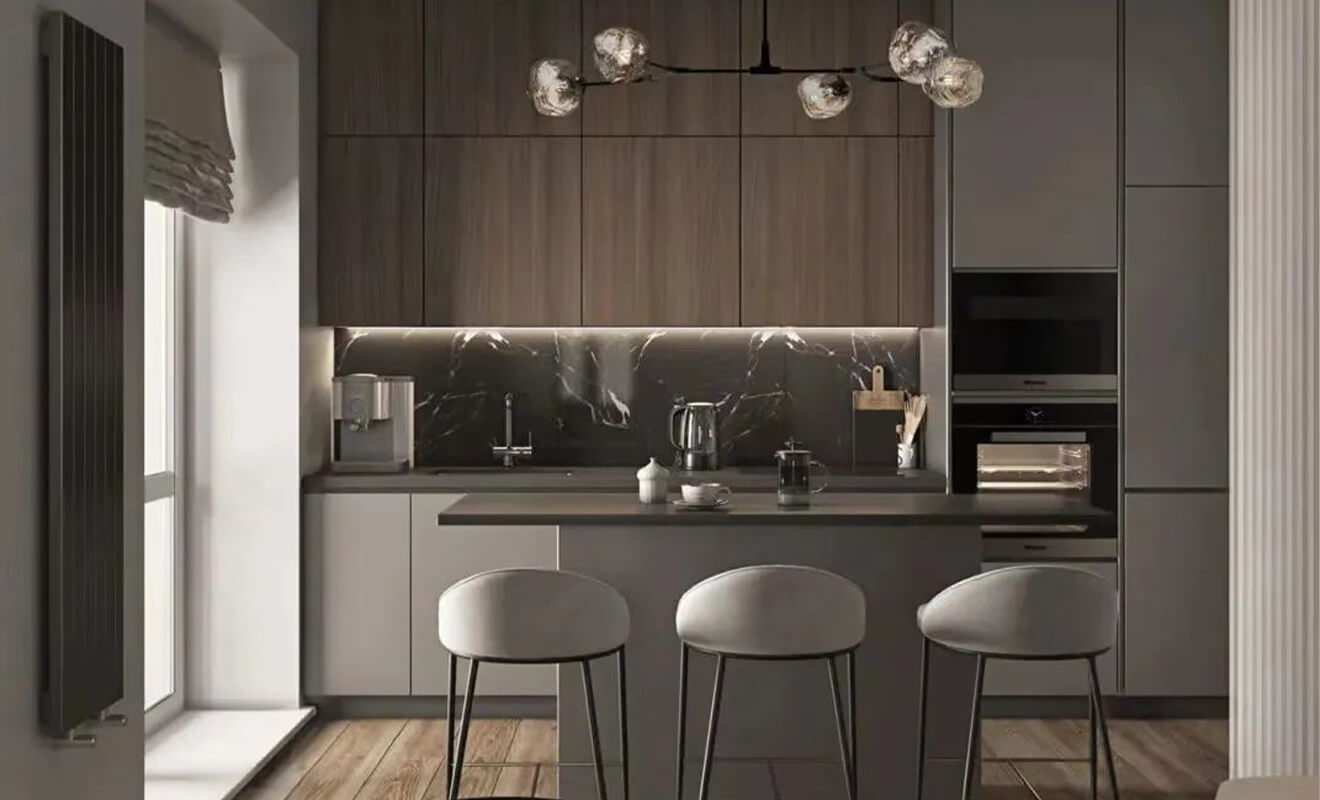 Peninsula-style island counter: For those with limited space, a peninsula-style island counter is a great alternative. It is attached to a wall or existing cabinets, maximizing the utilization of space without compromising on functionality. This design creates an extension of the existing counter or work area, providing additional surface for food preparation or serving. The peninsula-style island counter seamlessly integrates into the kitchen layout, making it an efficient and space-saving solution.
Integration of dining and island: The integration of a dining area with the island counter is an innovative approach that combines functionality and convenience. By connecting the dining table to the island counter, you can create a unified space for cooking, dining, and socializing. The island counter can serve as an extension of the dining table, allowing for a larger seating capacity and enhancing the overall dining experience. This integration provides a seamless flow between the cooking and dining areas, making it easier to entertain guests while preparing meals.