10 Trendy Kitchen Ideas with Modern Cabinets
The kitchen holds a position of utmost significance within our household, serving as the veritable epicenter of familial culinary artistry. Given this pivotal role, it demands a meticulous design. A thoughtfully planned configuration of cabinets, an intricate layout, and a harmonious combination of elements can transform our kitchen into a space of immaculate luminosity. If you're looking for more custom kitchen ideas, read on and ready to be inspired.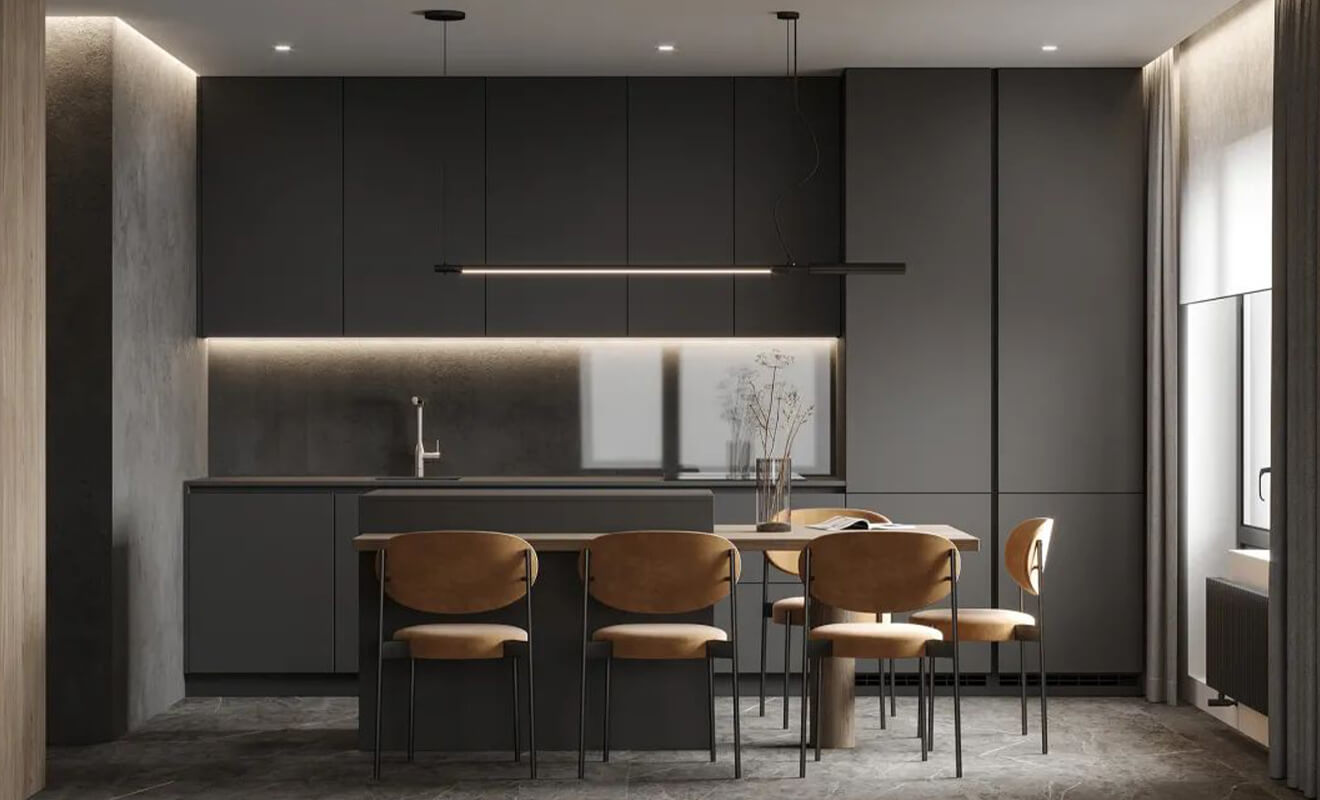 1.An expansive scale of black finishing lend an air of dignified minimalism to this kitchen diner. The tactile quality of materials, from tall cabinets to the island, the wooden dining table paired with khaki dining chairs,creates an visual expansion by contrast.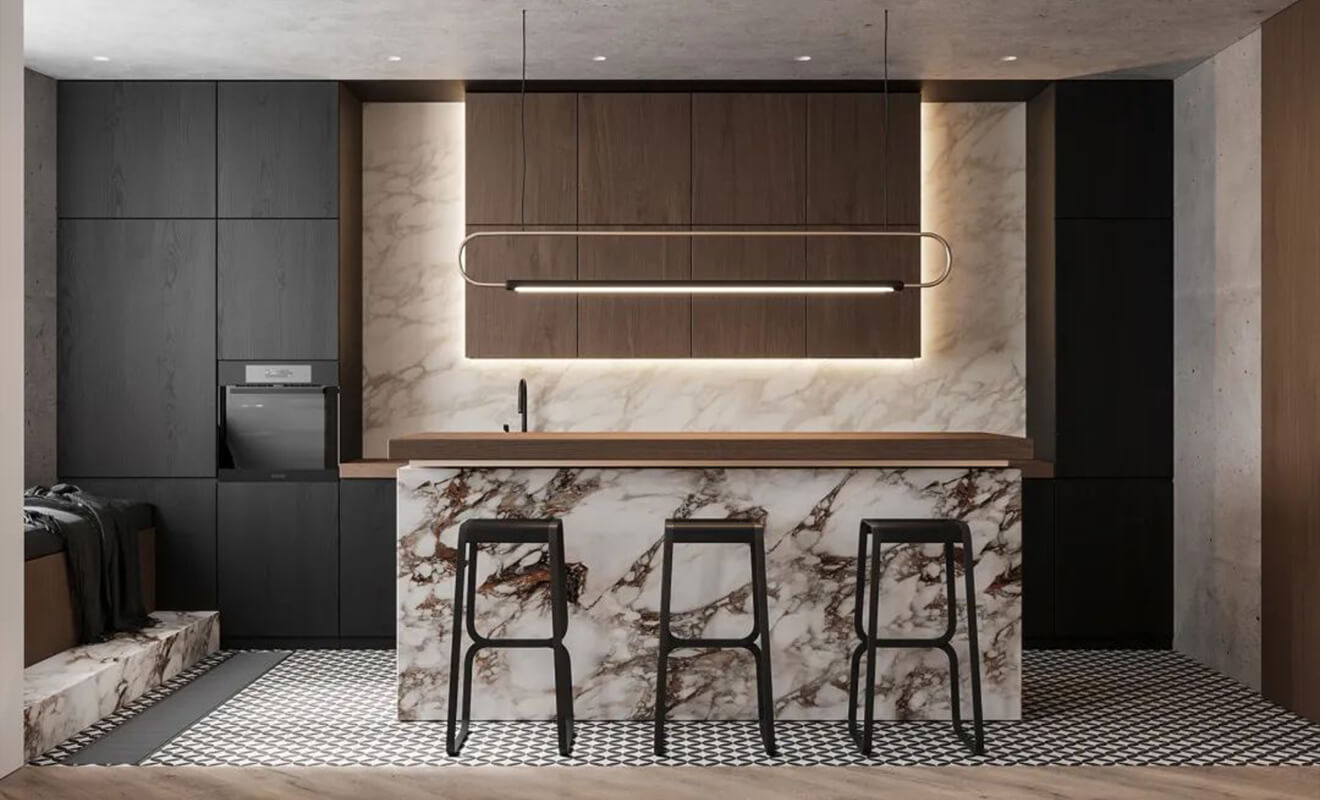 2.The cabinets and island, a combination of wood veneer and sintered stone, bathed in the gentleness of lighting, exude a serene ambiance. Crisp, clean lines guide the eye, bringing to life a scene of culinary artistry. The meticulously crafted bay window adds an extra layer of comfort.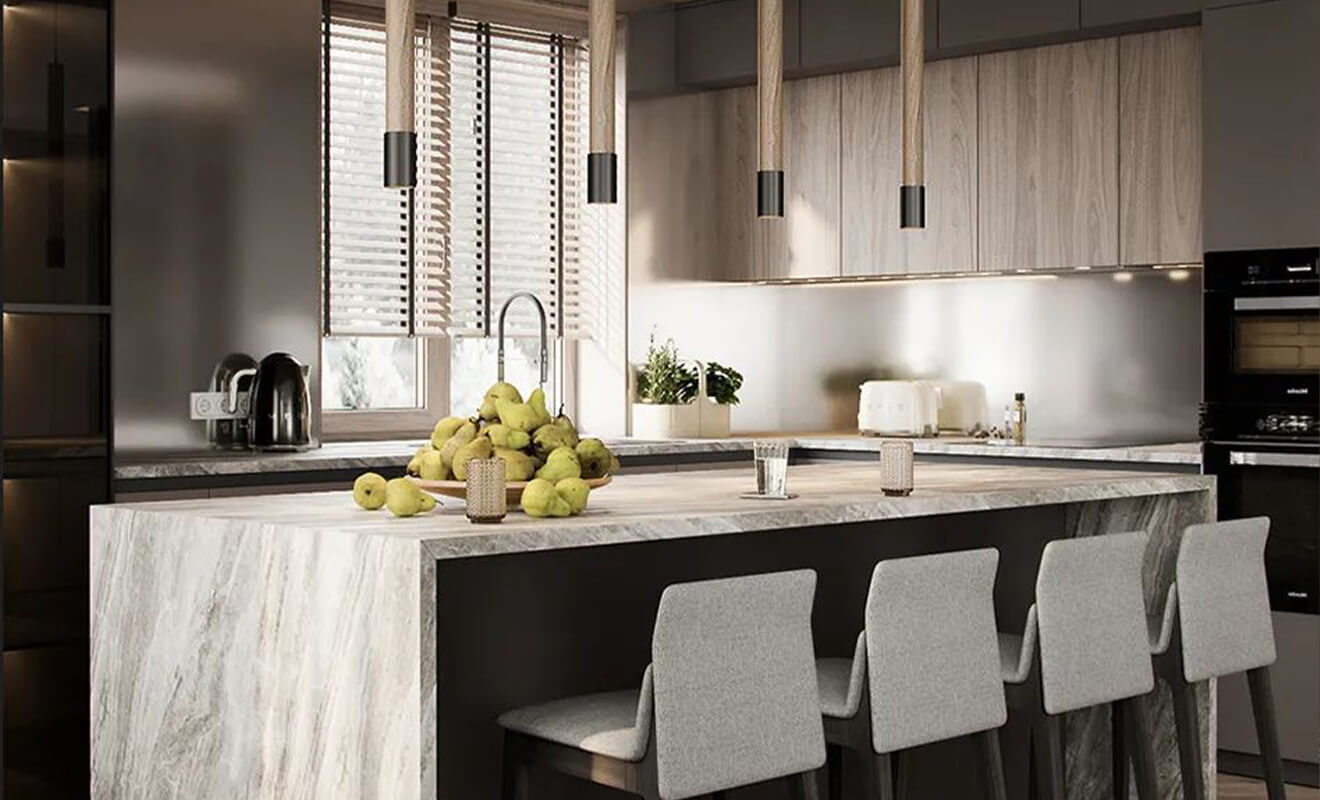 3.The warm and sheen-rich walnut finishes grace every surface, from ceiling to floor, which offers an elegant interpretation. L-shaped black and white cabinets combine with sintered stone to create a multi-layered and structured kitchen space.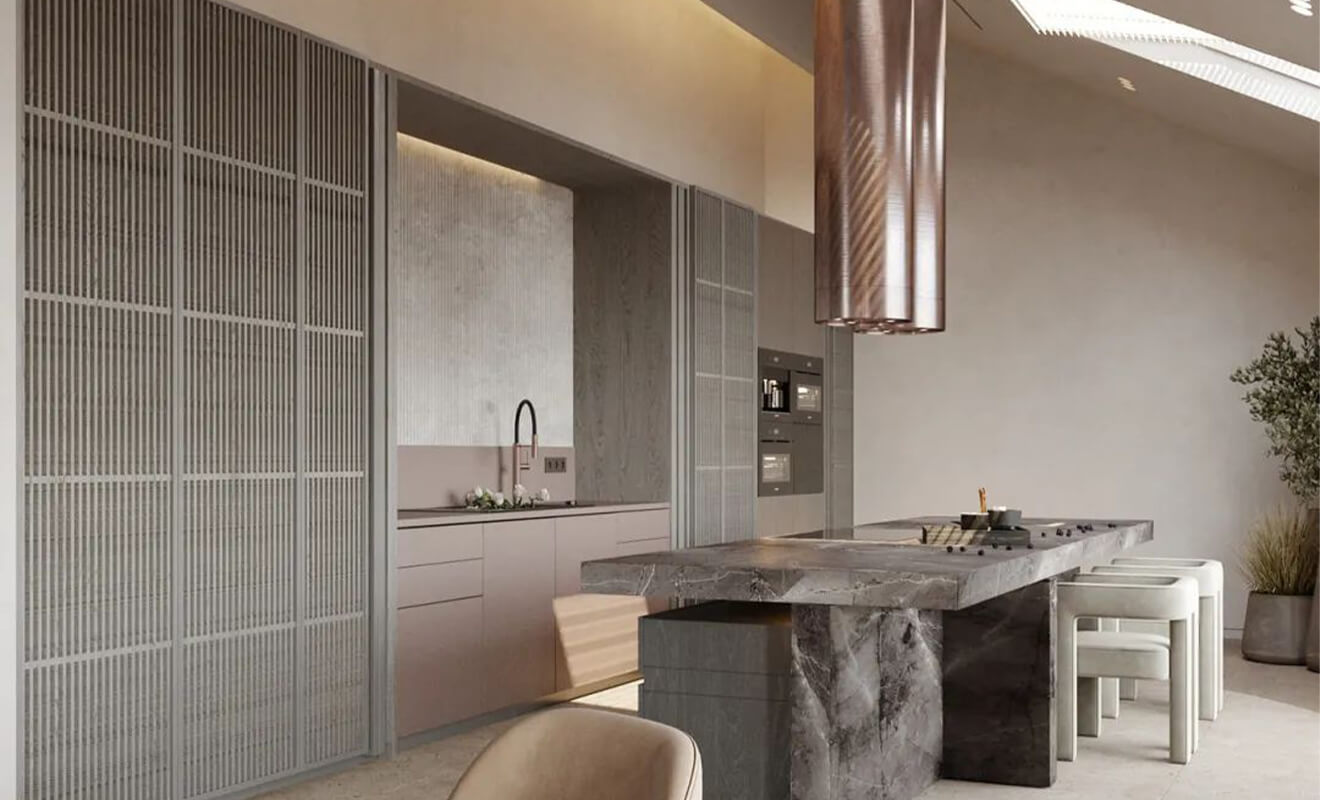 4.Within the kitchen's grey envelope, the interplay of sloped ceilings, metal, and stone materials give a visual enjoyment of rustic serenity and understated luxury. Integrated pull-out doors, combined with textured panels, establish a sense of order, while the soft natural light bathes the space in a hushed ambiance.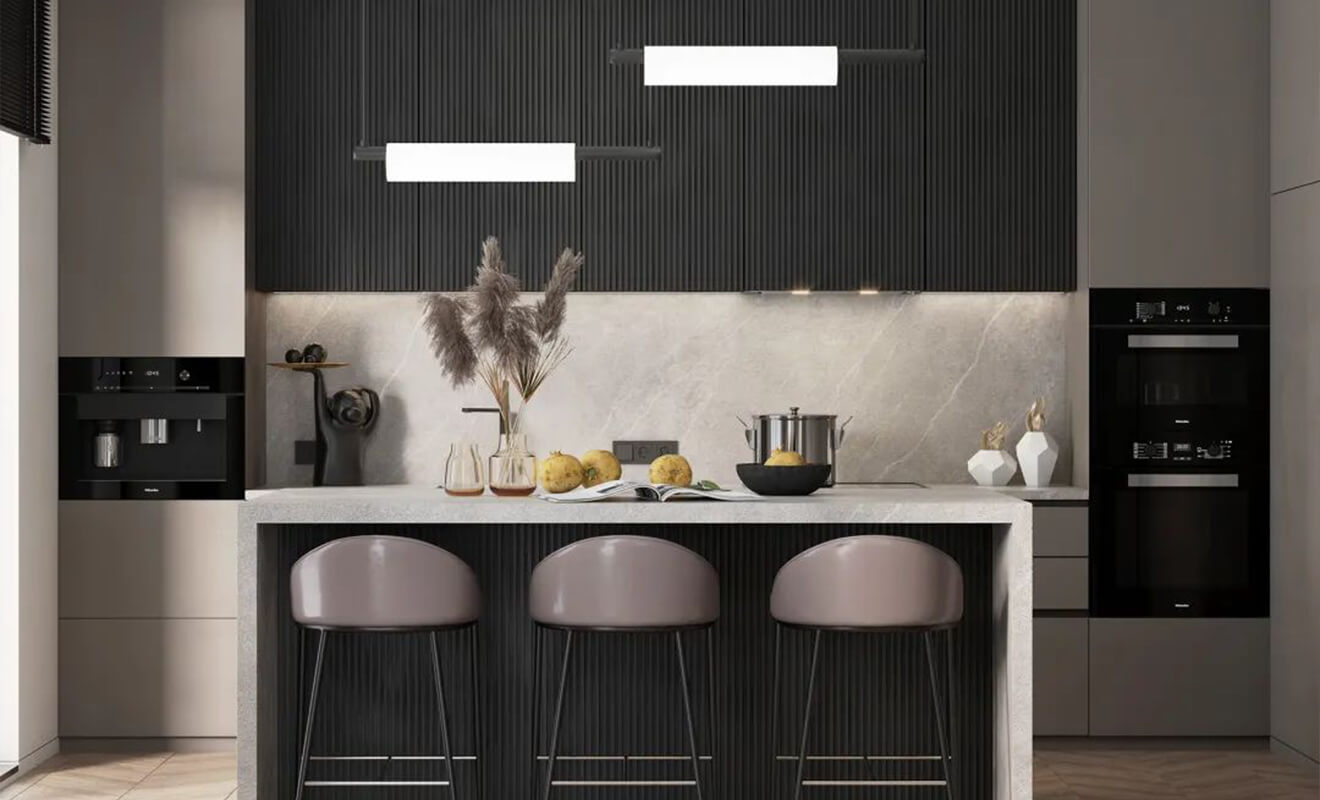 5.The grey cabinetry finds its complement in the light grey sintered stone countertop, showing a blend of simplicity and sophistication. The fluted cabinet doors gently wrap the space in a warm, inviting atmosphere.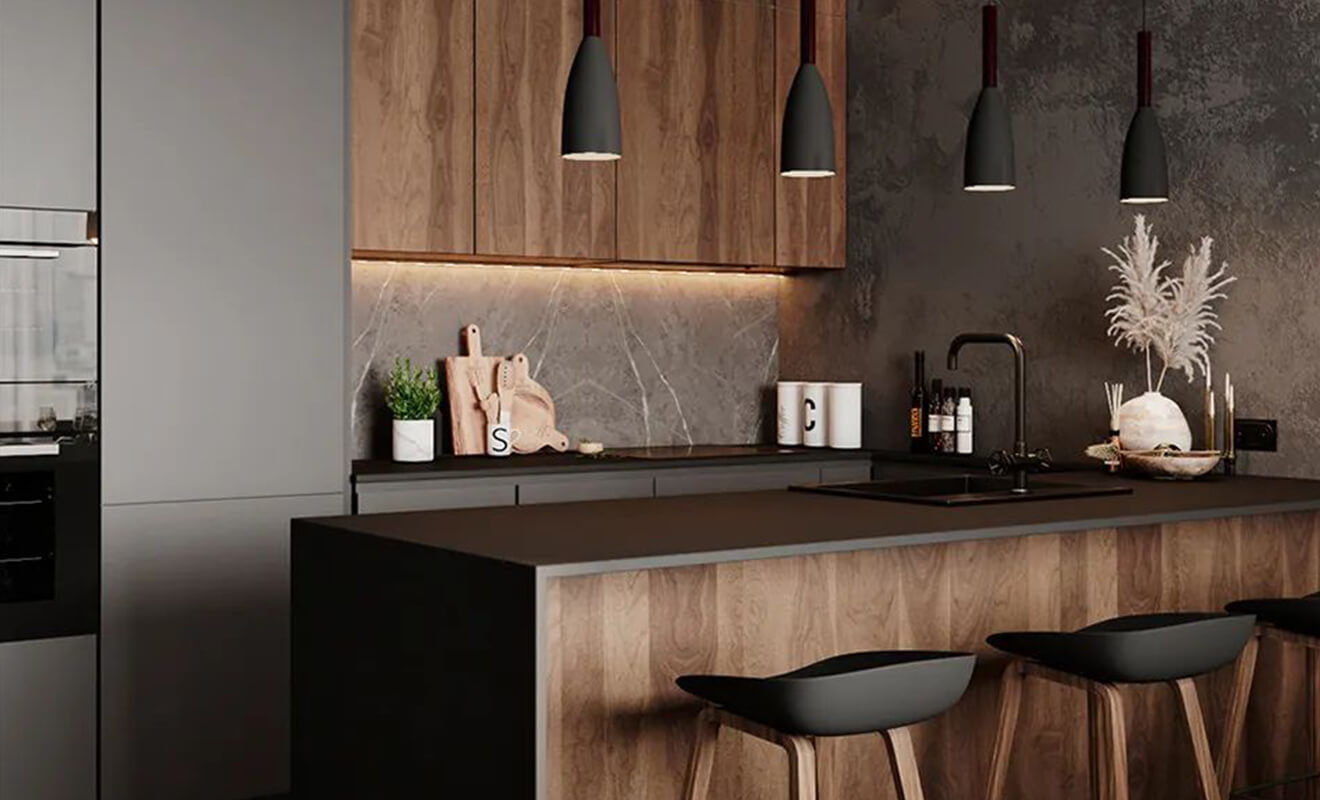 6.The warm wooden veneer gracefully envelops the kitchen, and the cabinets and countertops are adorned with a rich black finish, which creates a striking contrast in color temperature that enhances the spaciousness and exudes an air of sophistication.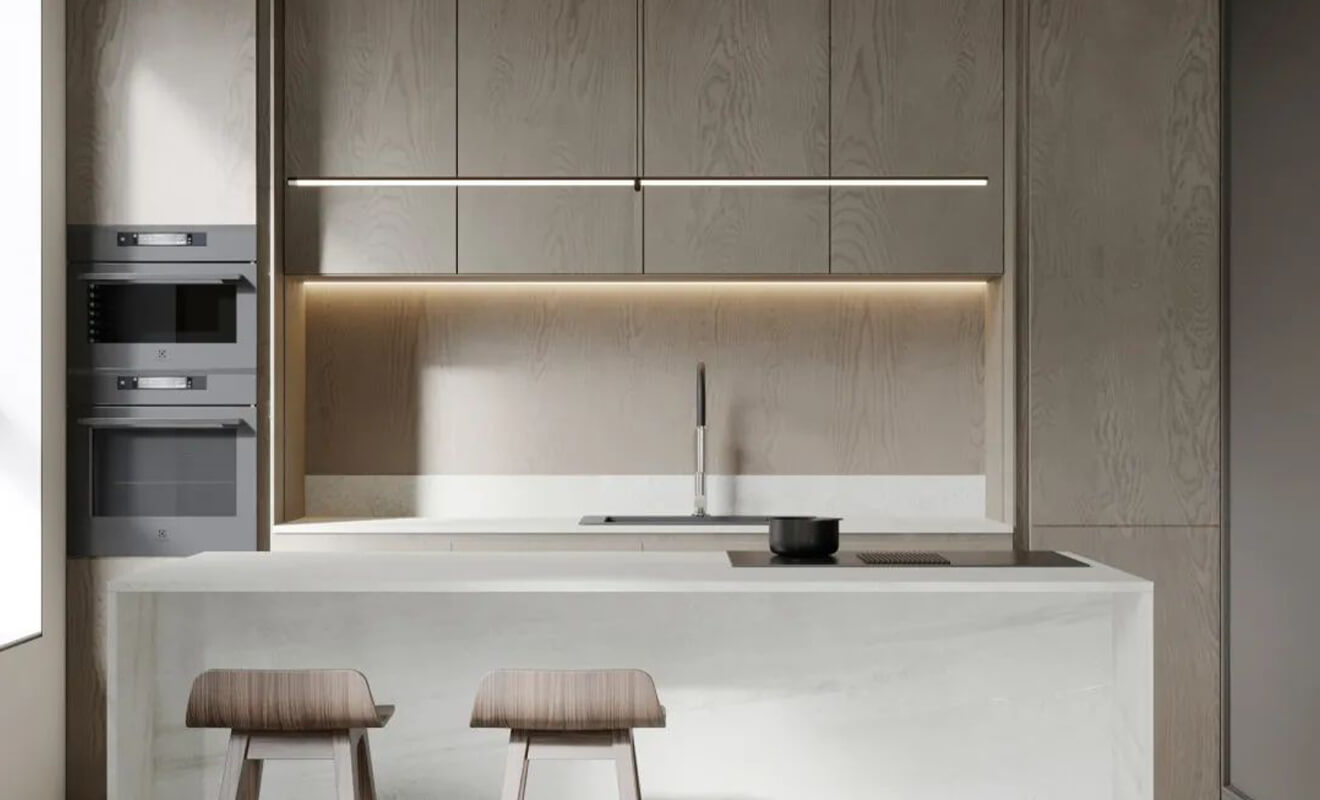 7.Slim pendant lights, suspended along the smooth white kitchen island, emphasize a contemporary aesthetics. An induction cooktop is seamlessly integrated into the pristine white quartz, while two modern wooden barstools flank each side of the kitchen bar.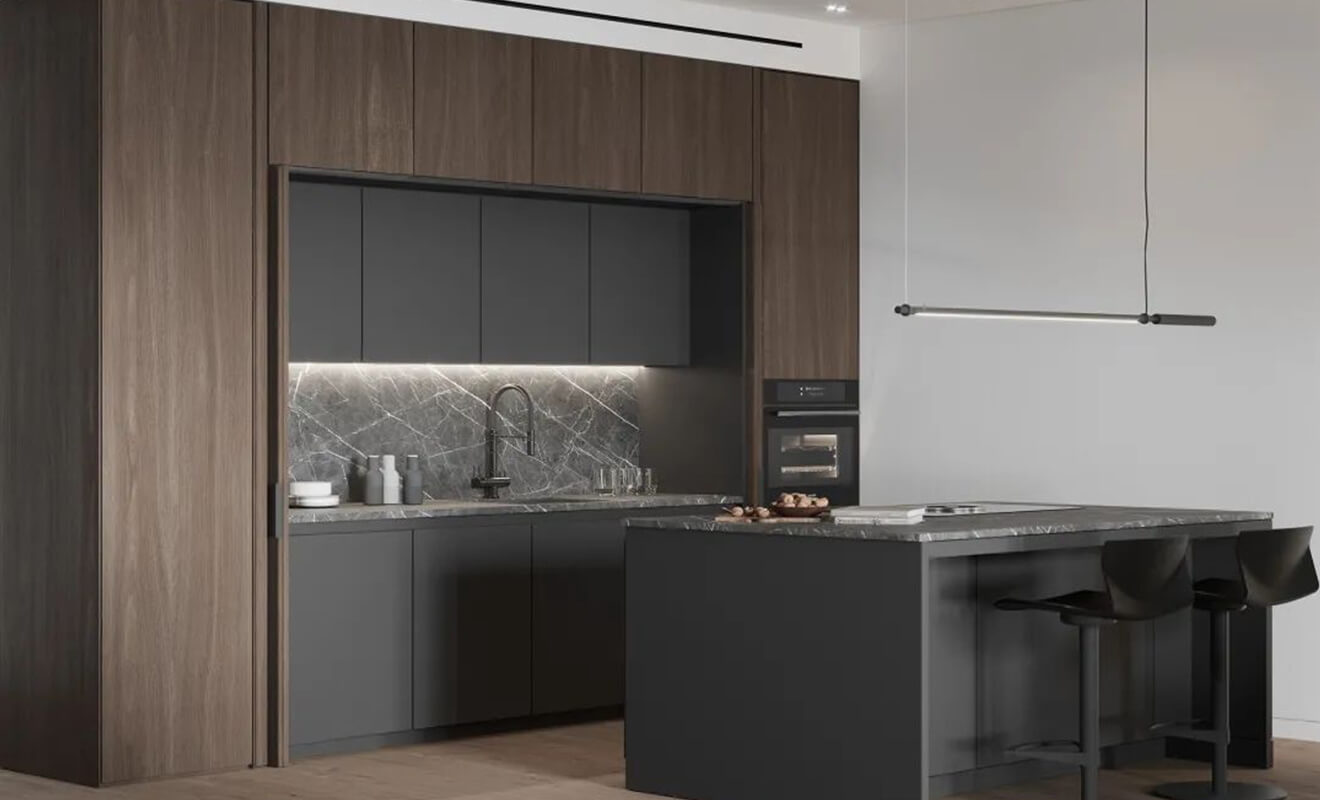 8.The open kitchen shows an perfect blend of high-quality black and wood veneer finishes and results in delicate and elegant cabinet facades. Harmoniously integrated sintered stone connect with the kitchen island, which lends a dynamic and layered feel to the space. The addition of sliding doors further enhances the overall sense of depth.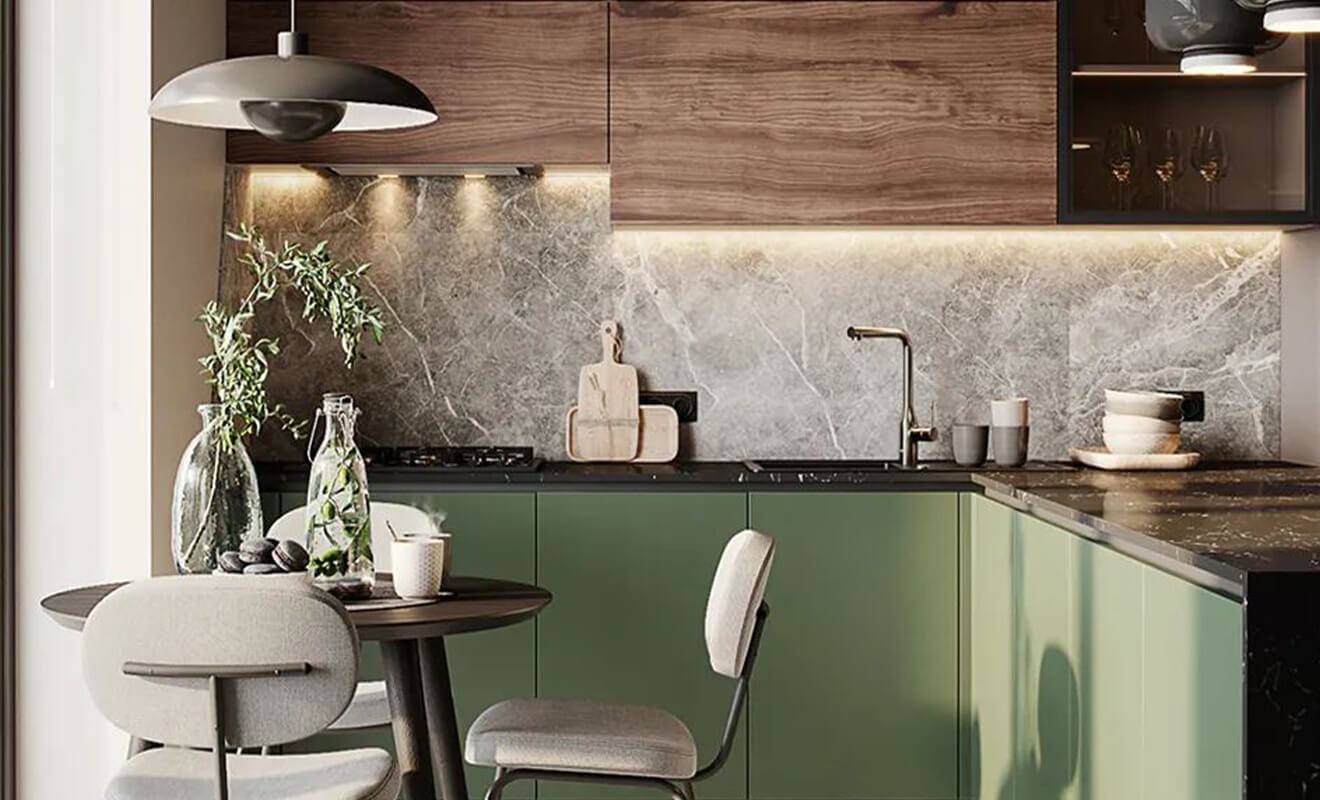 9.The combination of natural wood and green panels in this cabinetry infuses a refreshing and natural ambiance. The stone countertop extends to the dining bar, which allows the interplay of natural light to instill a sense of airiness and comfort.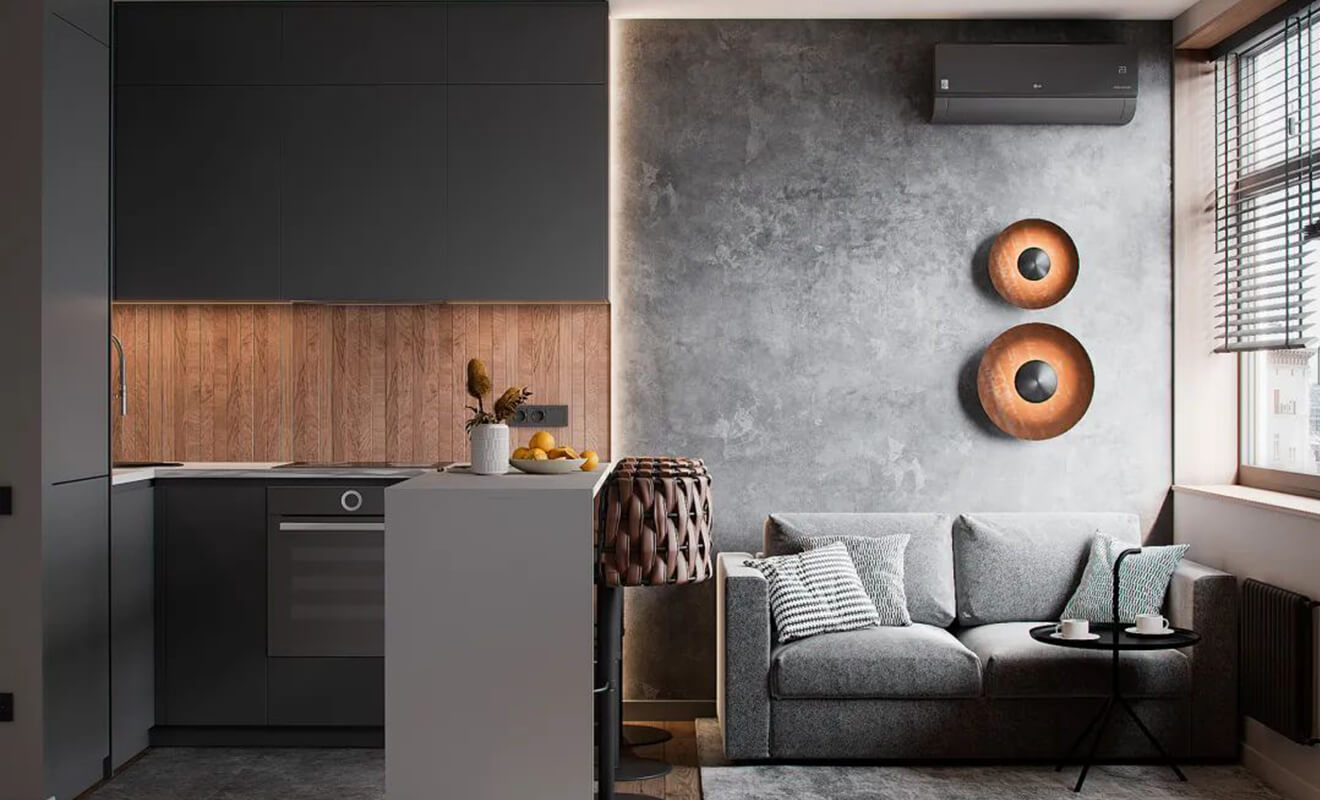 10.In this open space, the cabinetry is dominated by black with natural wood accents. The integrated custom design of white countertop and dining bar exudes a modern flair. The television background wall, with a wooden base and wall cabinets, which shows design flexibility and provides additional storage.