7 Popular Kitchen Cabinet Doors for Kitchen Customization
Many households choose to install cabinets in their kitchens, as it greatly enhances the kitchen's functionality and aesthetic appeal. Cabinet doors are an integral part of the cabinets, and their construction requires careful consideration to achieve a better decorative effect. Here, we will introduce several popular materials for cabinet doors available in the market.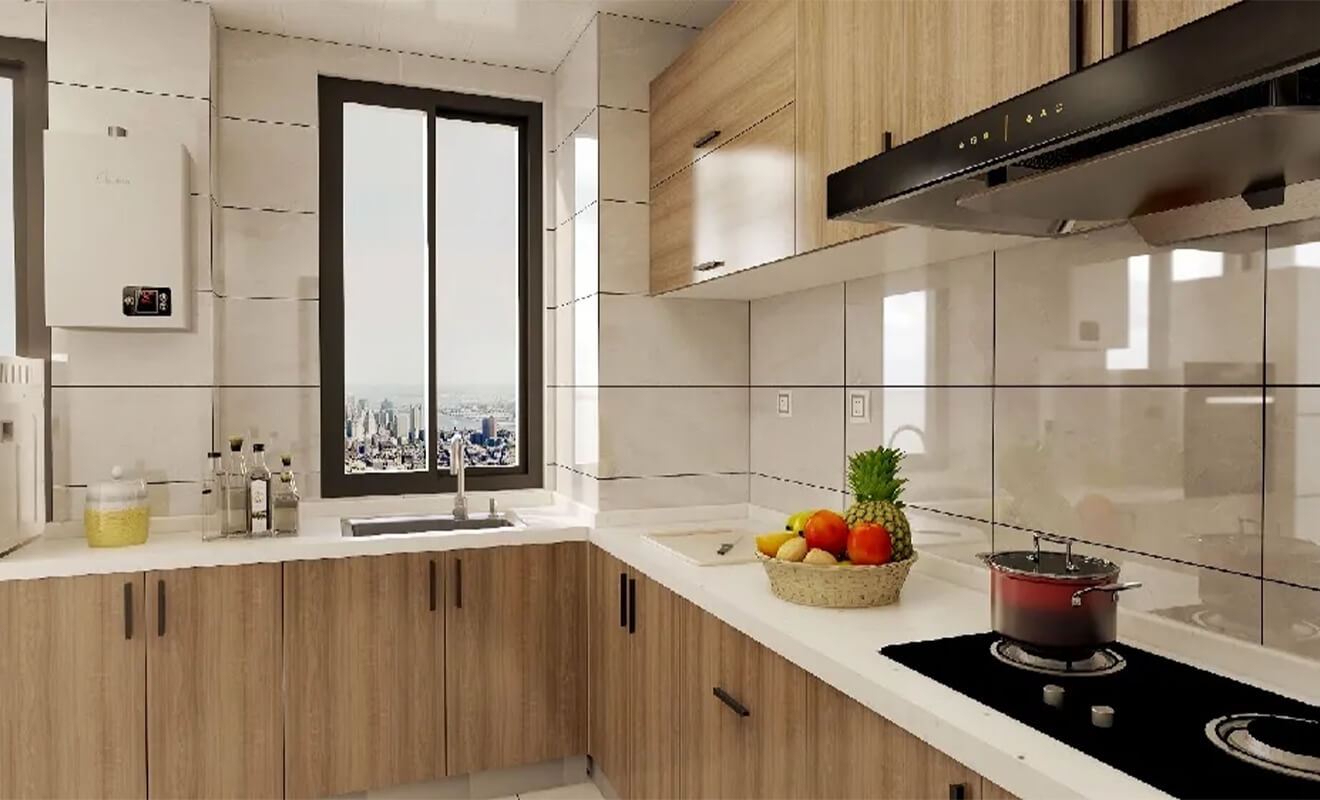 1.Lacquered Cabinet Door
Lacquered MDF doors are made from medium-density fiberboard (MDF) and undergo multiple layers of paint and high-temperature baking. These doors offer strong decorative qualities, with a smooth and glossy surface. They also have advantages such as fire resistance, moisture resistance, and easy cleaning. However, they tend to be relatively expensive.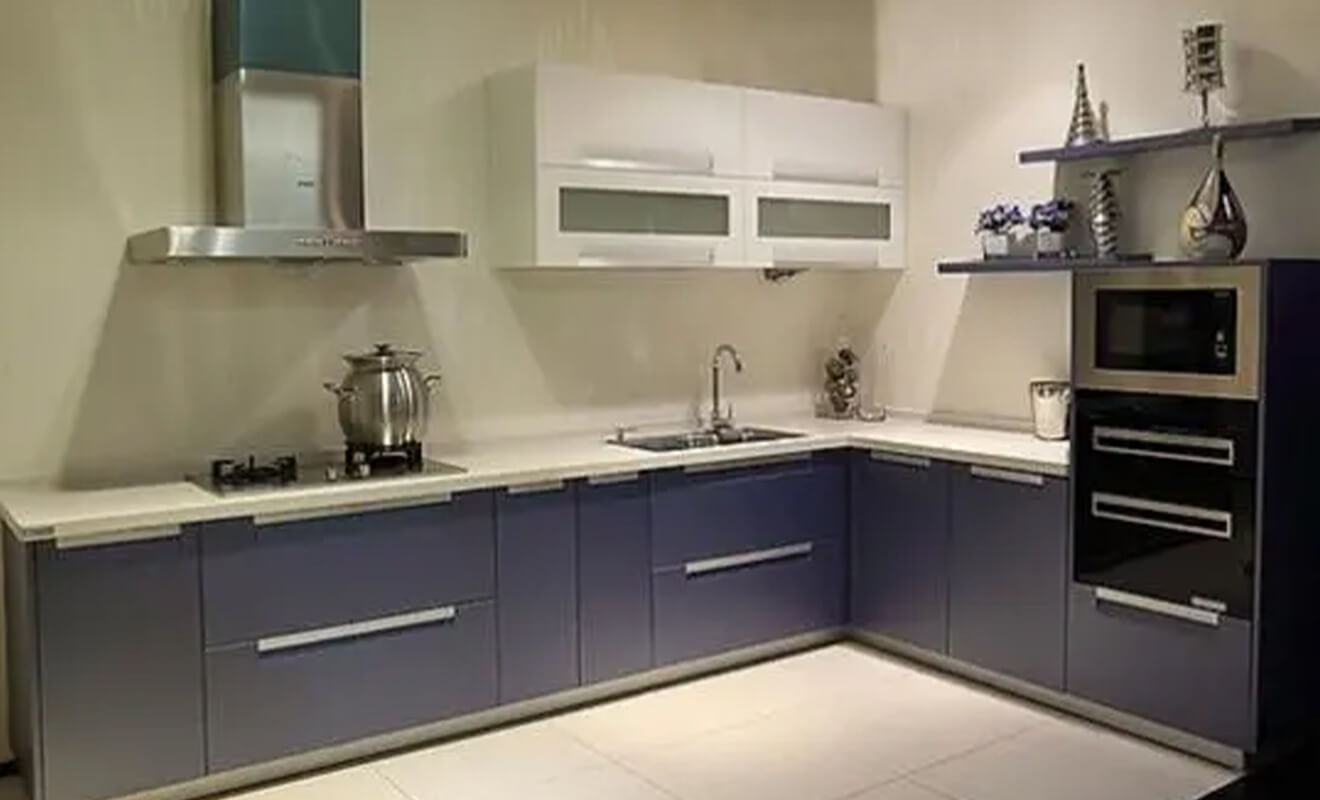 2.HPL Cabinet Door
HPL (High-Pressure Laminate) are a common choice for cabinet door materials. They are vibrant in color, resistant to fading, durable, easy to clean, and moisture-resistant. However, the three-dimensional effect of fire-resistant doors is comparatively poor.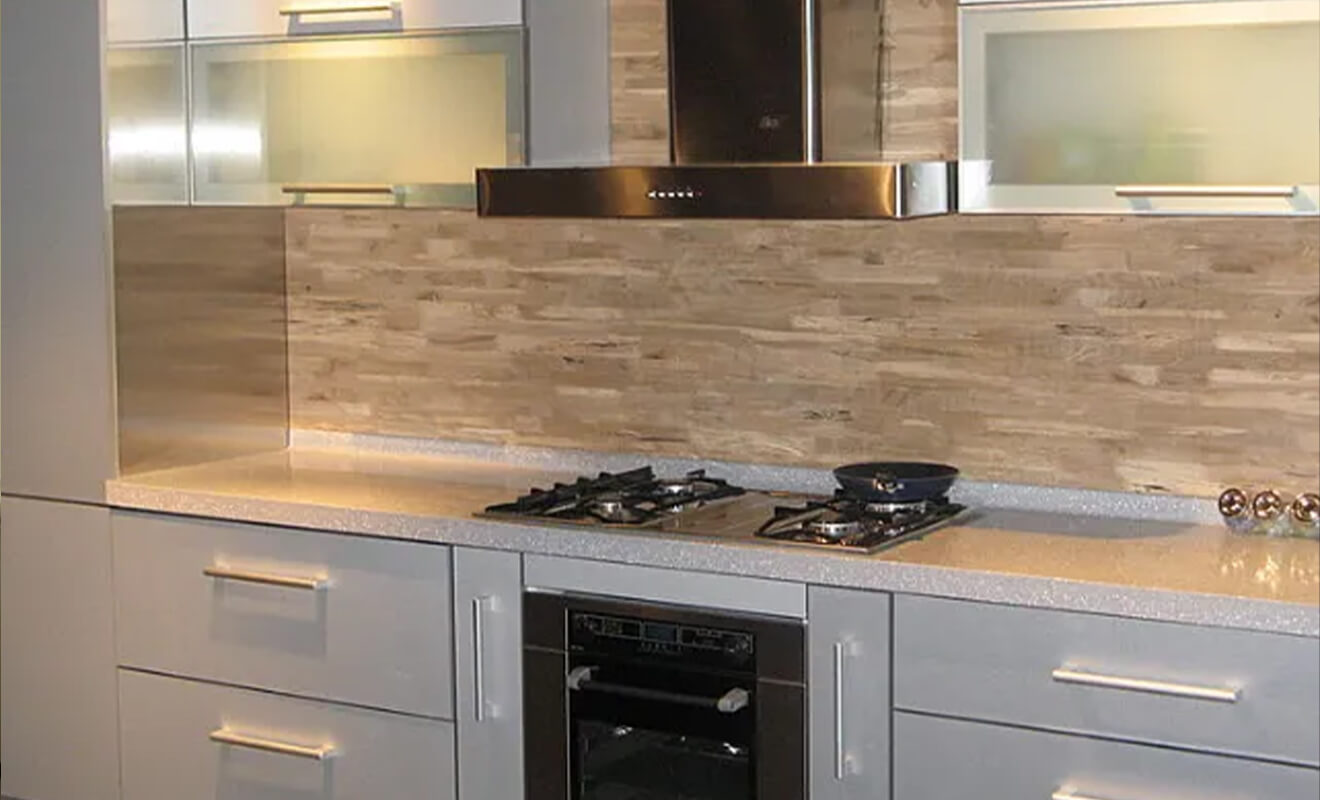 3.Solid Wood Cabinet Door
Solid wood doors are made primarily from natural timber, processed through a series of craftsmanship. They exhibit natural wood grain patterns, diverse styles, sturdy durability, resistance to corrosion, and excellent sound insulation.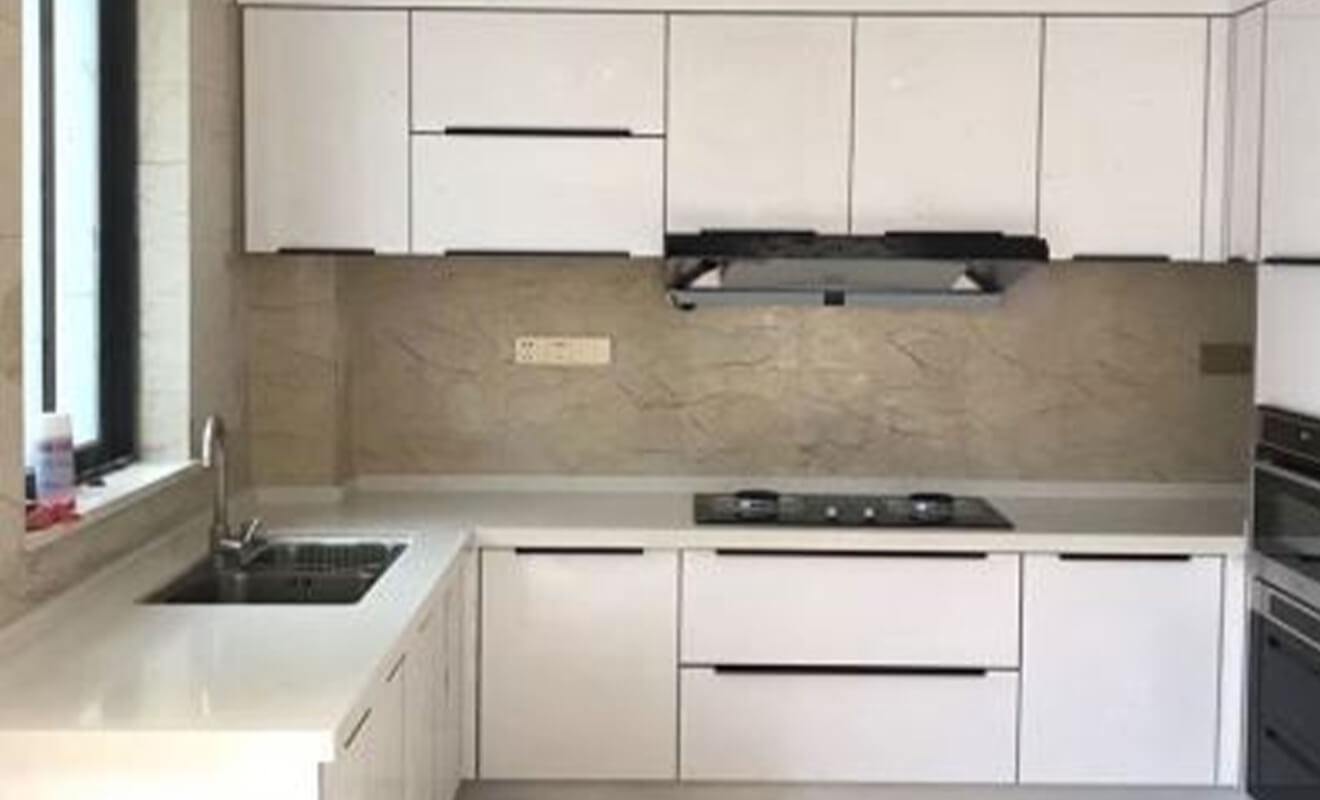 4.Melamine Cabinet Door
Melamine door features a smooth surface, vibrant colors, diverse patterns, excellent decorative effects, wear resistance, heat resistance, and easy cleaning. However, the edging of these panels is prone to chipping.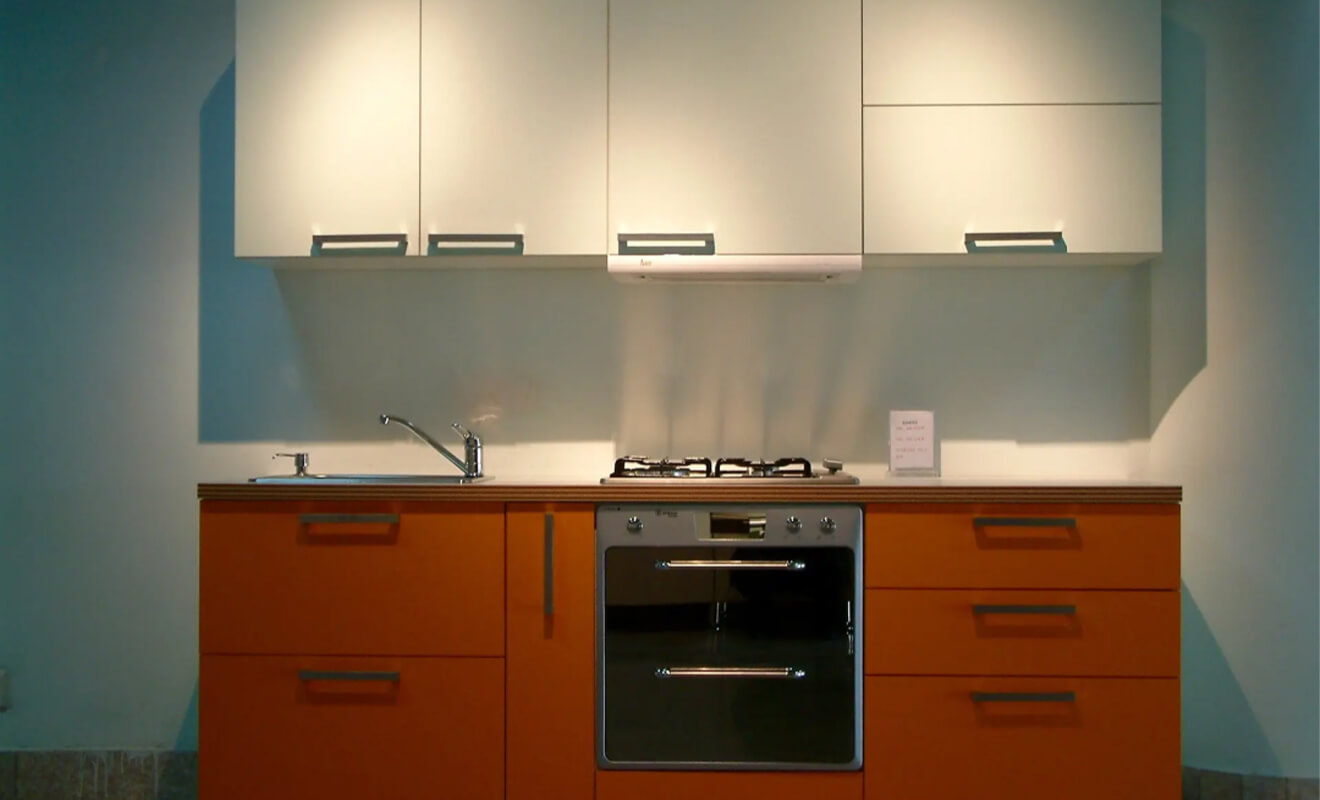 5.Vacuum-formed Door
Vacuum-formed doors, also known as molded doors, undergo a series of processing steps to seal the edges of the door panels, effectively resolving issues such as edge delamination and moisture absorption. Additionally, these doors offer advantages such as wear resistance, scratch resistance, high-temperature resistance, and minimal deformation.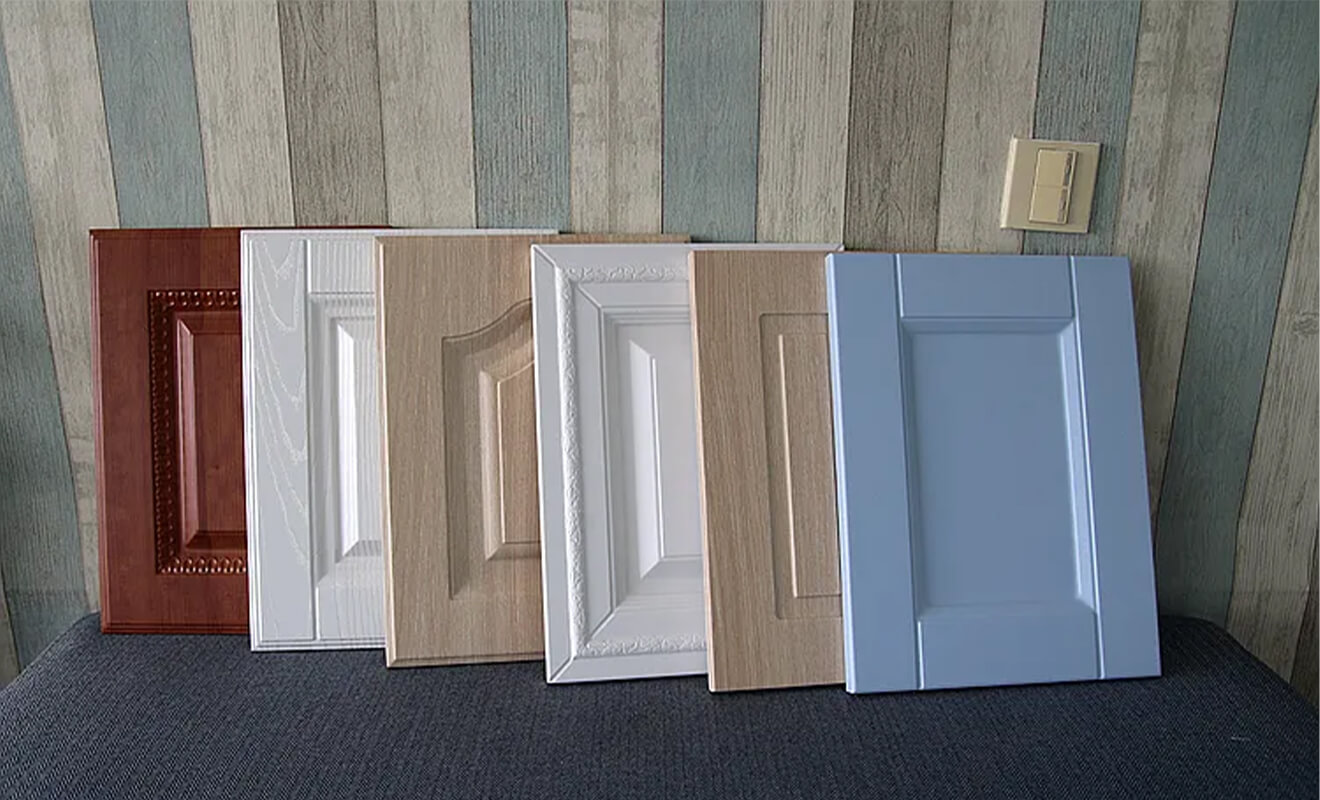 6.Double-finished Door
Opting for double-finished door provides several benefits. The surface of these panels is protected by a film, making them resistant to wear and contamination. They have strong corrosion resistance, a relatively hard surface, and even if sharp objects are scraped across, they won't leave noticeable marks. These panels also offer a wide range of colors and texture patterns, allowing them to complement various interior design styles and meet the needs of different consumers.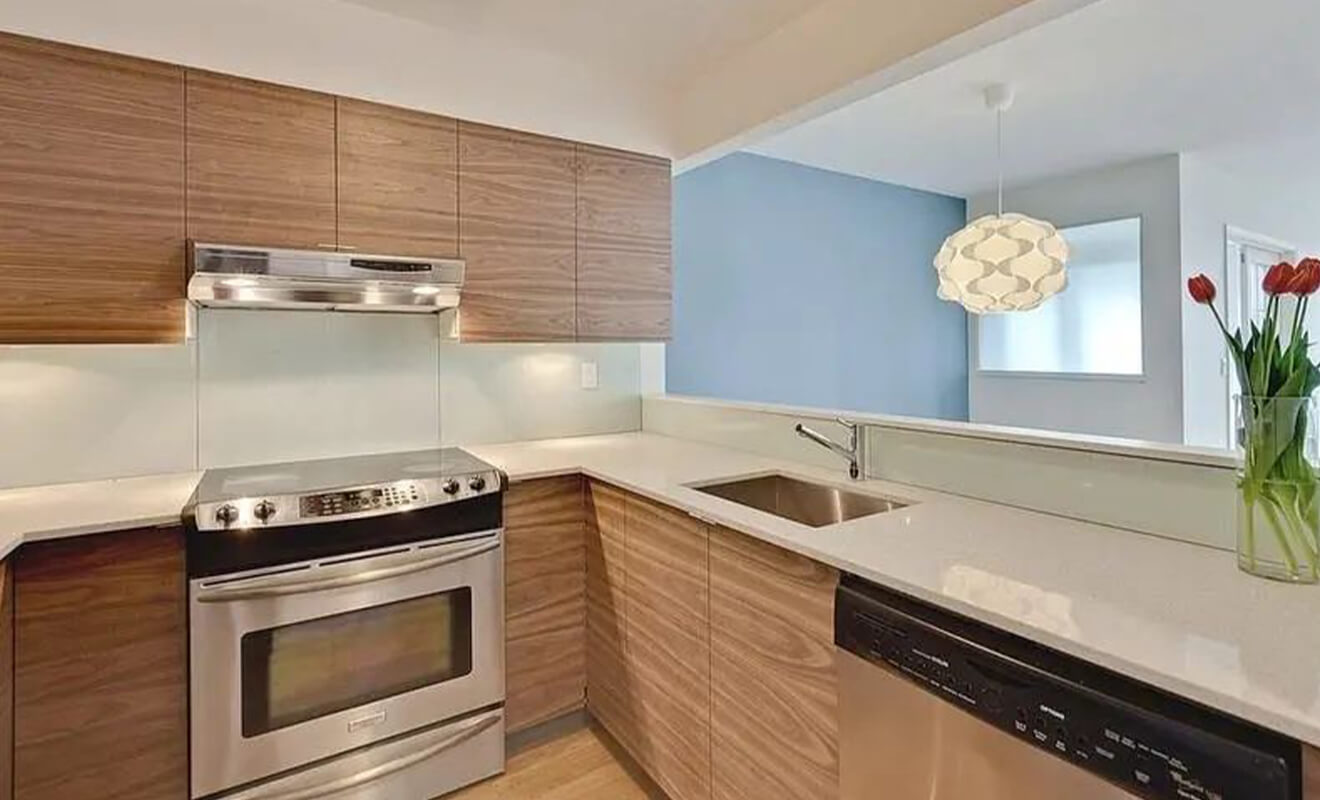 7.Acrylic Cabinet Door
Acrylic cabinet doors have an exquisite appearance, clean and transparent, and are reasonably priced. They are highly regarded for their environmental friendliness and high-gloss effect. Acrylic doors represent a new and eco-friendly type of cabinet door, following the likes of lacquered, UV, and crystal steel cabinet doors. Acrylic doors possess high transparency, with a light transmittance of up to 92%, earning them the reputation of "plastic crystal." They also exhibit excellent weather resistance, making them particularly suitable for outdoor use. Even after prolonged exposure to sunlight, they won't fade or deteriorate. Acrylic doors are resistant to alkalis, easy to clean (requiring only a gentle wipe with a soft cloth), and offer exceptional surface hardness, smoothness, and brightness. Furthermore, they have excellent high-temperature resistance and do not exhibit problems like delamination, blistering, or deformation.