Zhuhai, China Apartment Project
Product Supplied: Kitchen Cabinets, Bathroom Cabinets, Wardrobes
Technical Support: Customized Design, 3D Picture, Delivery, Installation Instruction
The layout of the small U-shaped kitchen cabinets provide ample storage space and a coherent work surface. The color of the cabinetry allows the view to pop even more. The client chose a wood veneer that is natural orange-colored, for the finishes of the kitchen cabinets and for the contrast with the space. paired with black quartz counter, the kitchen turns to be the focal point in the house and shows impart personality and vibrance.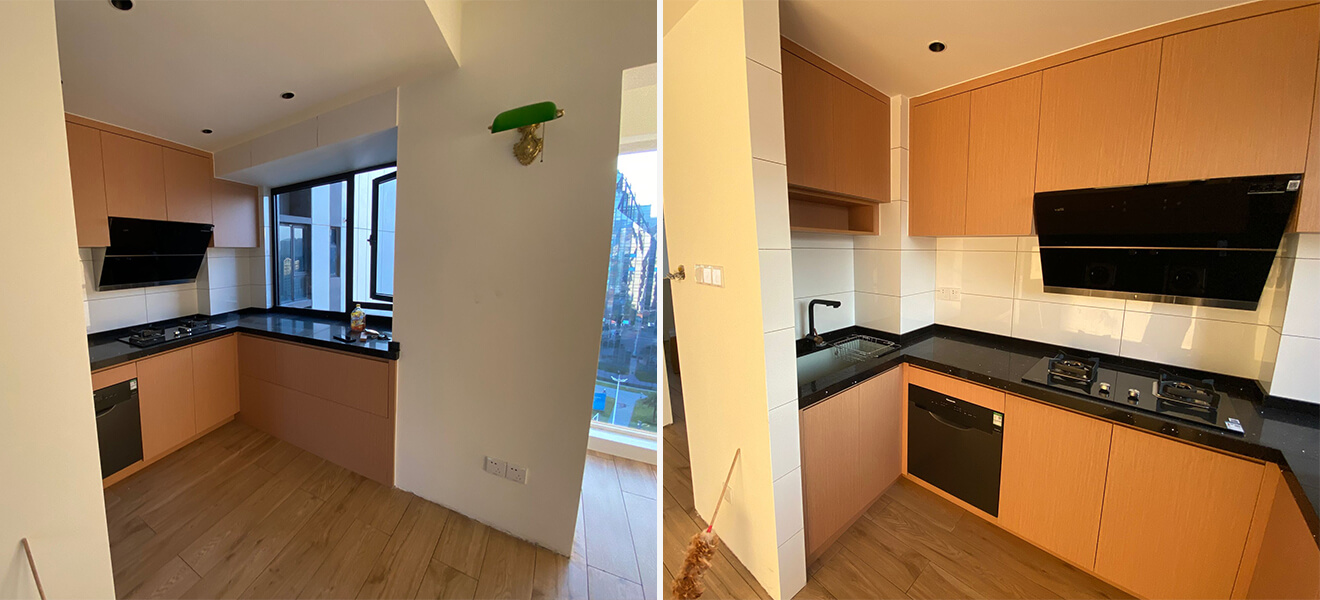 The place where the client lives has a good view and plenty of daylight. These new cabinets radiates warmth and comfort exposed to the sunlight.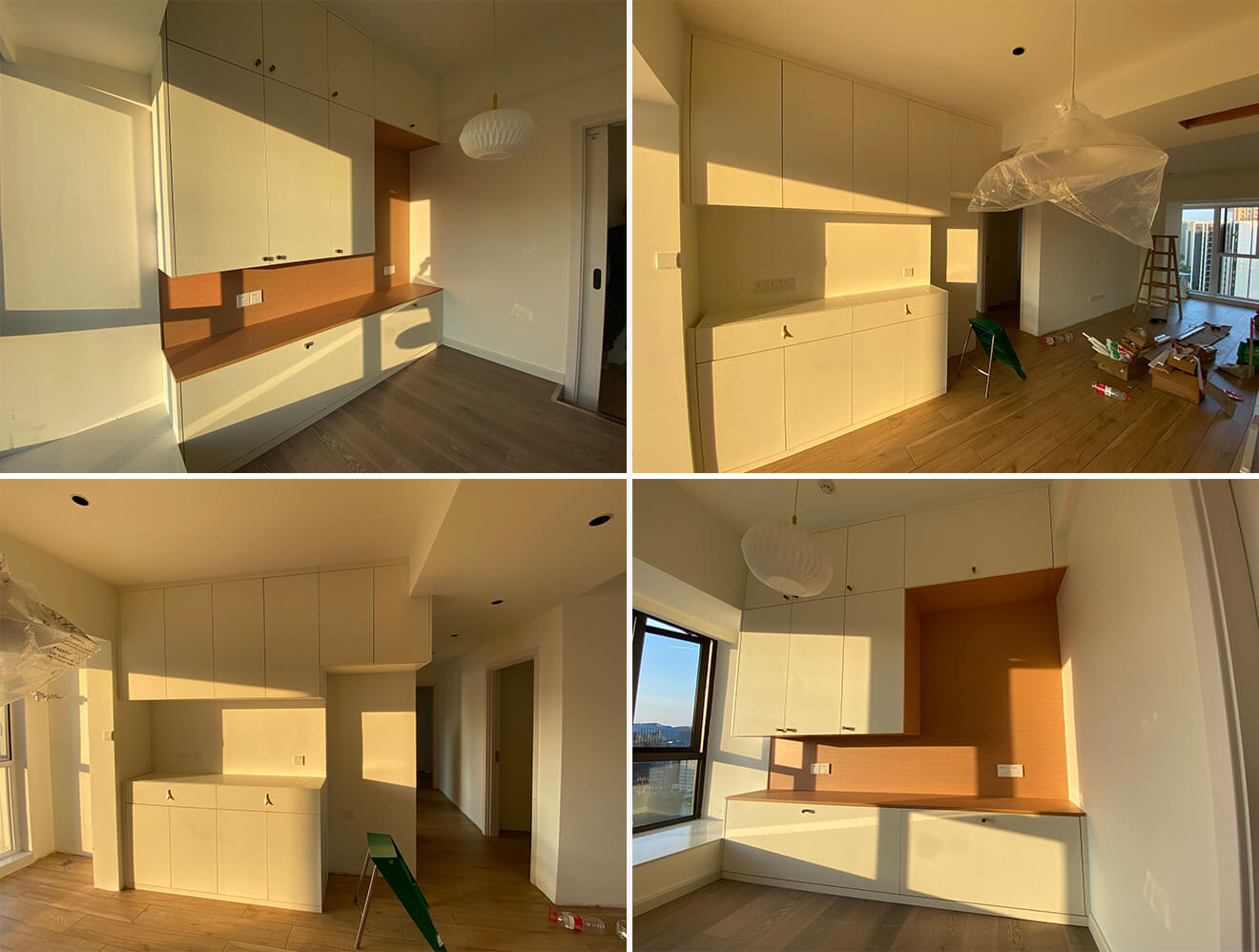 Custom cabinets of various sizes make use of the tight and narrow space, and fit different home needs.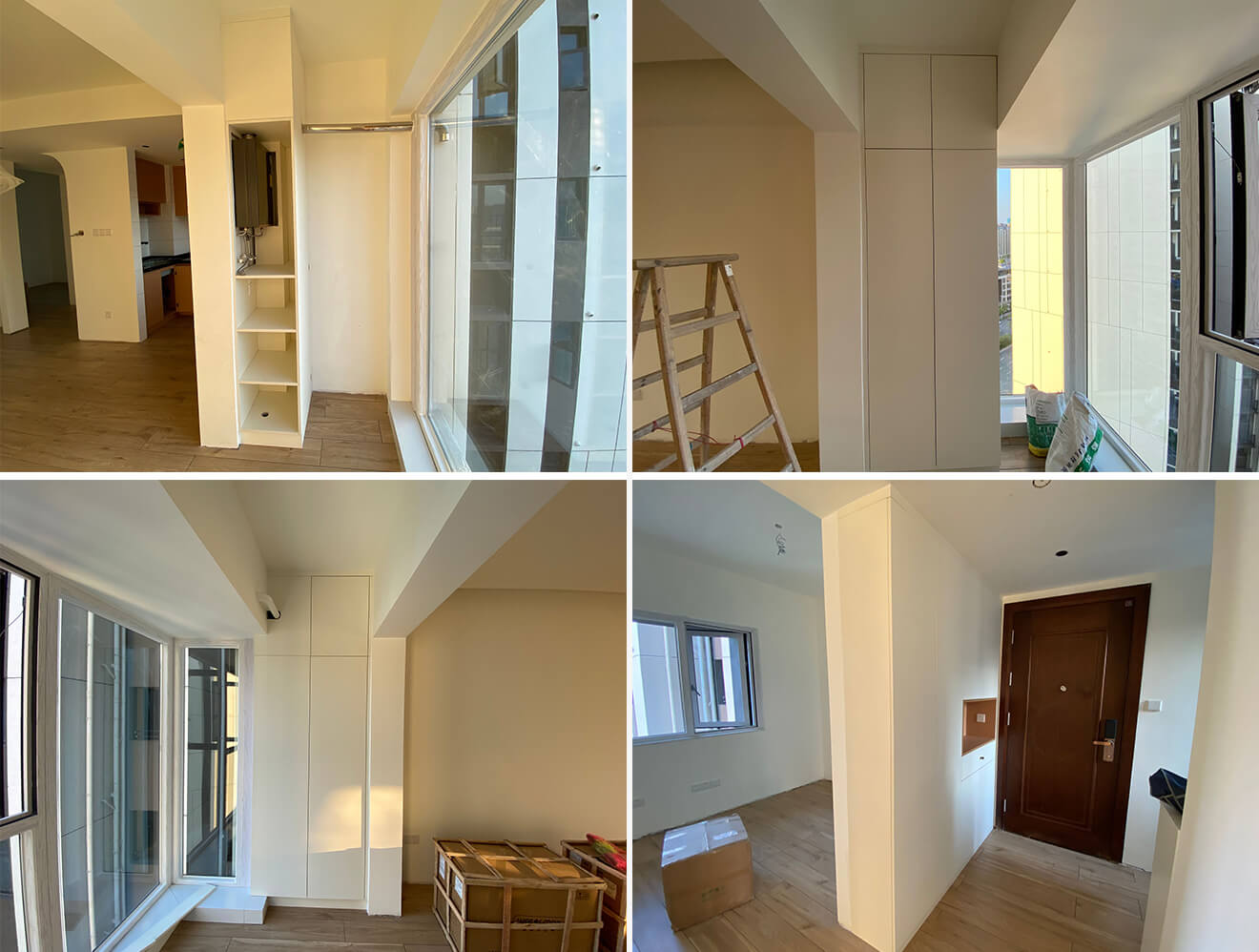 The other cabinets of different sizes are unified by white, which makes them blends more seamlessly with the walls without less visual burden. White also does good to these cabinets that reach up to the ceiling, since all-white tall units can make the space feels even grander, brighter and airier.