Foshan, China Custom Cabinet Project
Product Supplied: Kitchen Cabinets, Wardrobe, Entry Cabinet
Technical Support: Customized Design, 3D Picture, Delivery, Installation Instruction
In this customization project located in Foshan, China, the client desired a simple and practical design of storage cabinets with a well-thought-out layout. The entire process went smoothly, and Allure's designer worked with the client to finalize the design scheme — Medium Density Fiberboard (MDF), plywood, and melamine veneer were selected as the materials for the cabinets, complemented by sleek black handles, with a focus on closed design. Finally what came out characterized by its simplicity and practicality, has won the client's heart.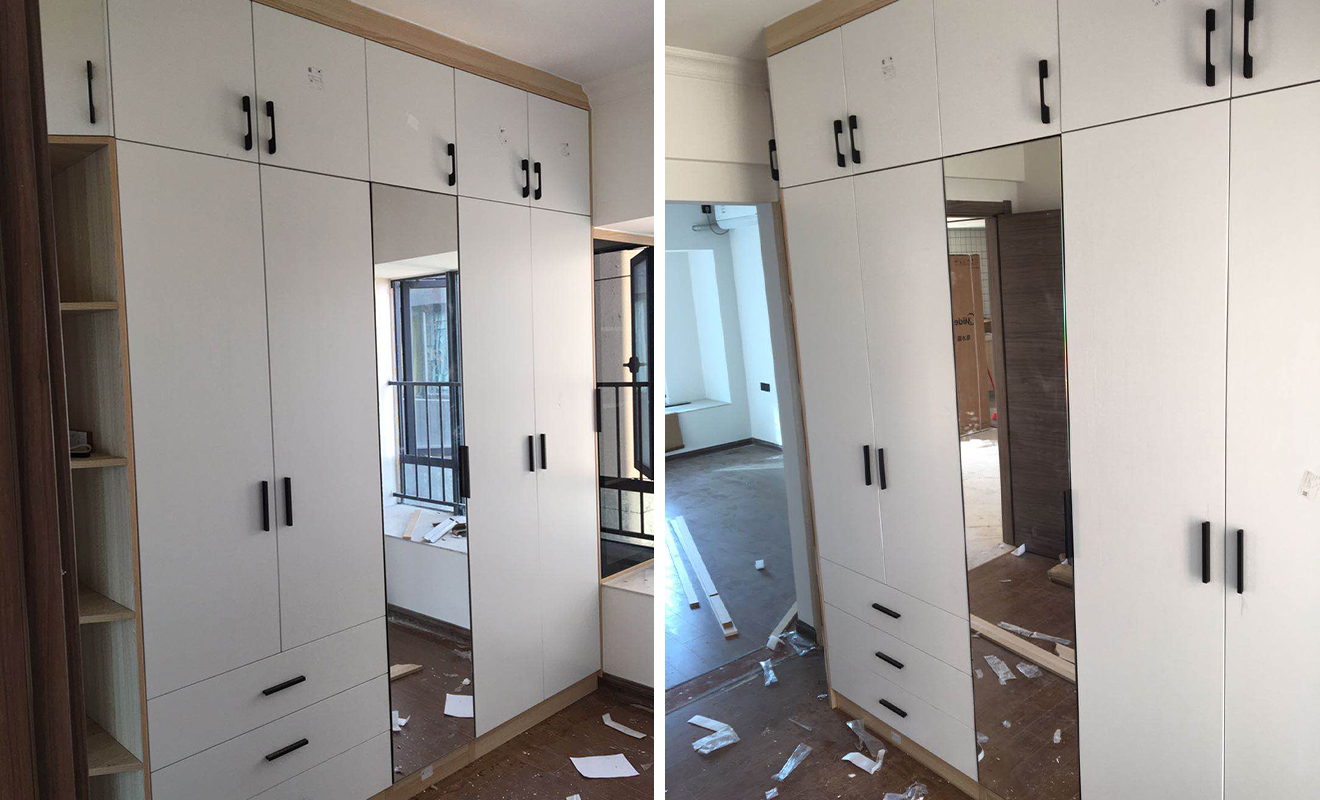 On one side of the bedroom entrance, a full wall wardrobe provides ample storage space. The corner design features open shelving, serving as a temporary placing spot or display area. A mirrored door in the middle section enhances both the functionality and convenience of the wardrobe, as it saves extra space for a dressing mirror.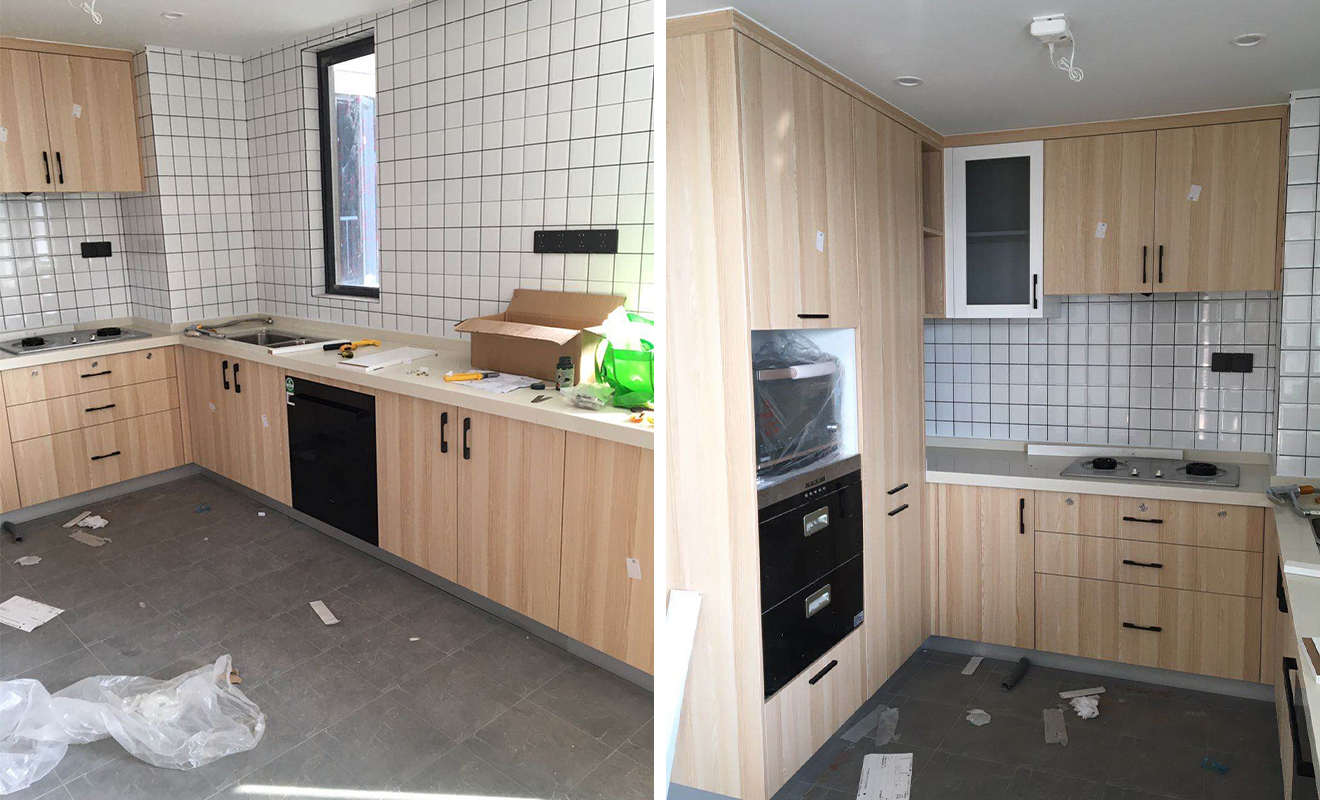 The compact U-shaped kitchen cabinets make optimal use of the kitchen space, offering abundant capacity. The light-colored wooden cabinet finish exhibits delicate and distinct wood texture, paired with a creamy white quartz countertop, harmonizing beautifully with the ceramic tile wall. This classic combination, along with a well-balanced color palette, creates a relaxing, inviting ambiance.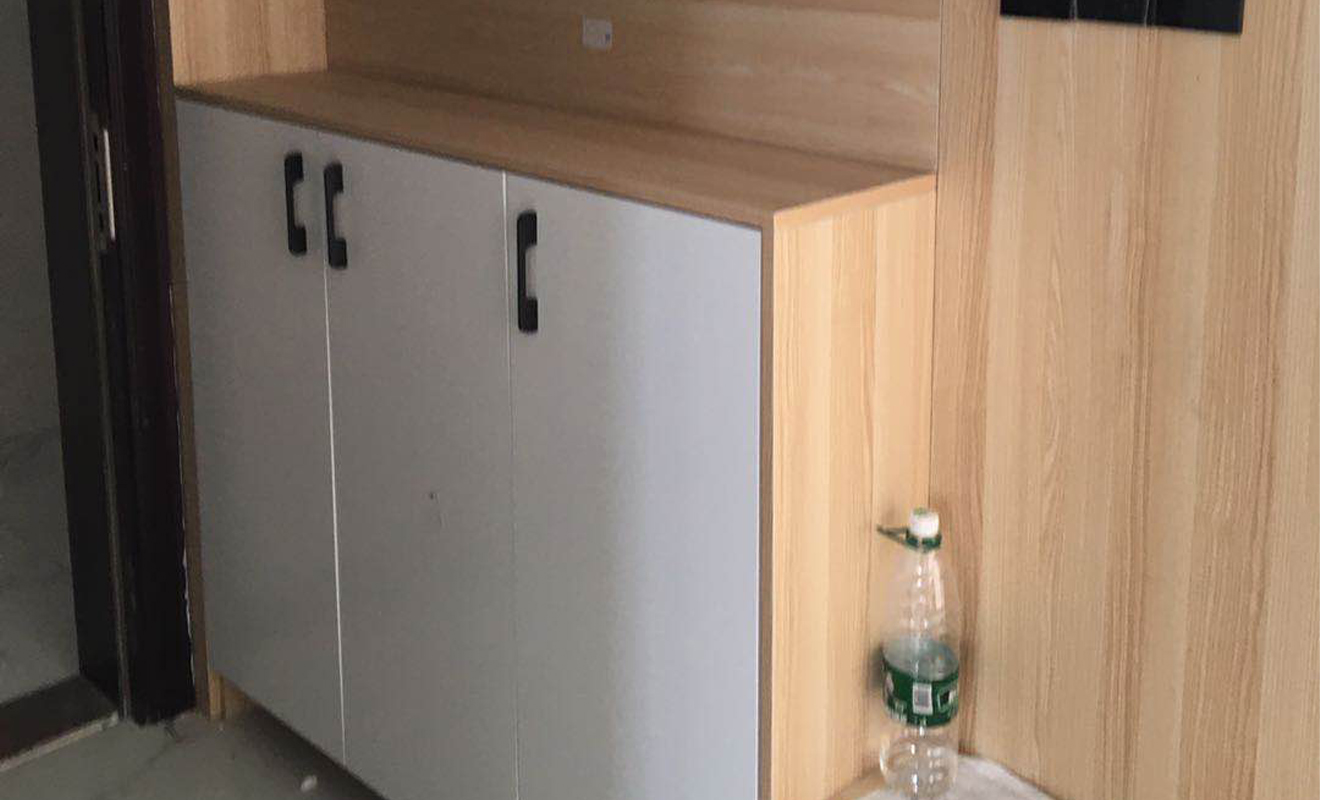 The foyer cabinet combines two different finishes, featuring an open section in the center that allows the homeowner to exercise their creativity in decorating the space.