Foshan, China Apartment Custom Cabinet Project
Product Supplied: Side Cabinet, Wardrobes
Technical Support: Customized Design, 3D Picture, Delivery, Installation Instruction
In this apartment, instead of settling for ordinary wardrobes and bulky cabinets that can eat up valuable floor space, Allure has designed multiple sleek and functional cabinets that blend seamlessly into the apartment's modern aesthetic.
Each cabinet is carefully crafted with high-quality materials, such as durable plywood and scratch-resistant surfaces coated with melamine and baked paint finishes. These finishes not only provide a range of textures to suit the client's preferences, but also ensure that the cabinets remain looking new and pristine for years to come.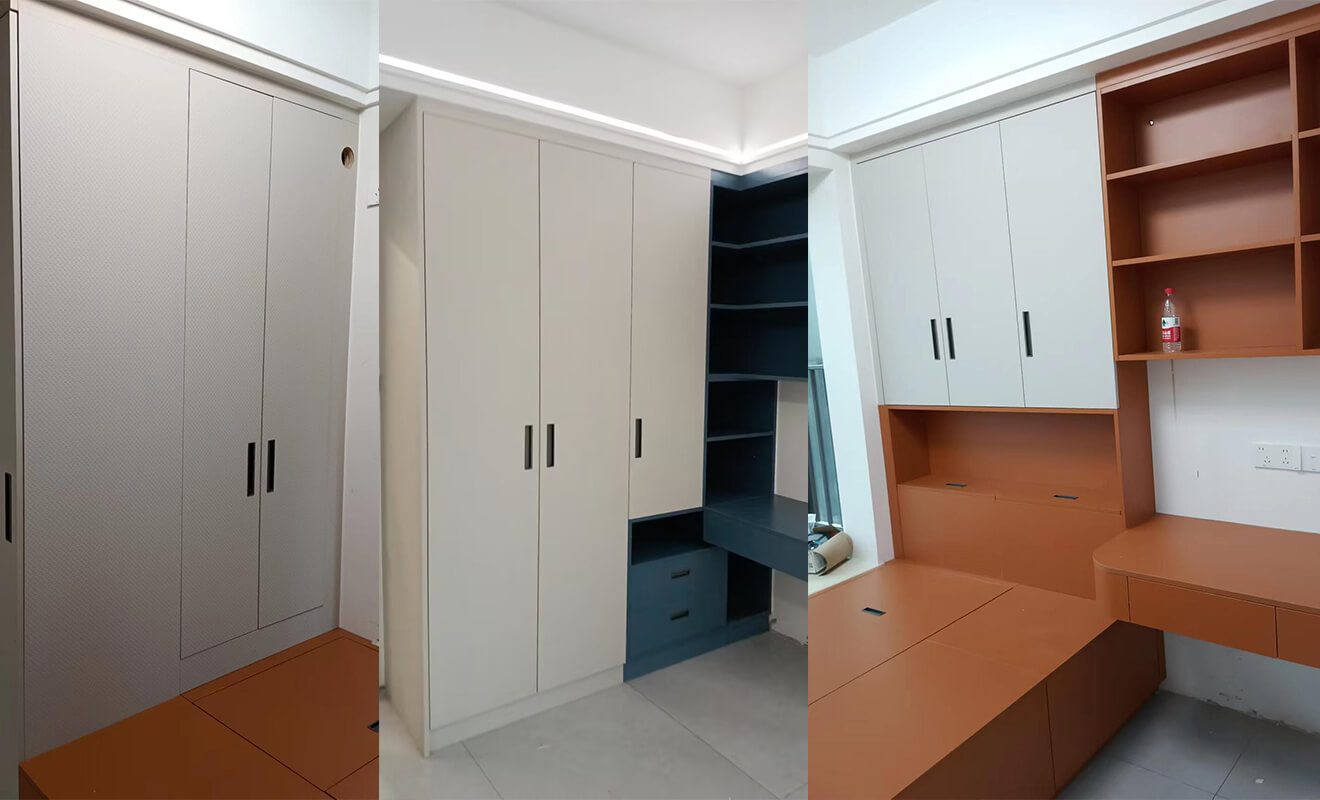 The color-block wardrobe is a versatile and practical storage solution that incorporates a range of features designed to meet the needs of modern living. With separate compartments for storage, hanging clothes, and folding clothes, the wardrobes offers a range of options to help you organize your belongings in a way that suits your lifestyle.
One of the standout features of the color-block wardrobe is its sleek and minimalist design. The simple handles and clean lines create a cohesive and modern look that fits seamlessly into any contemporary living space. The use of contrasting colors adds an extra element of visual interest, creating a striking focal point in any room.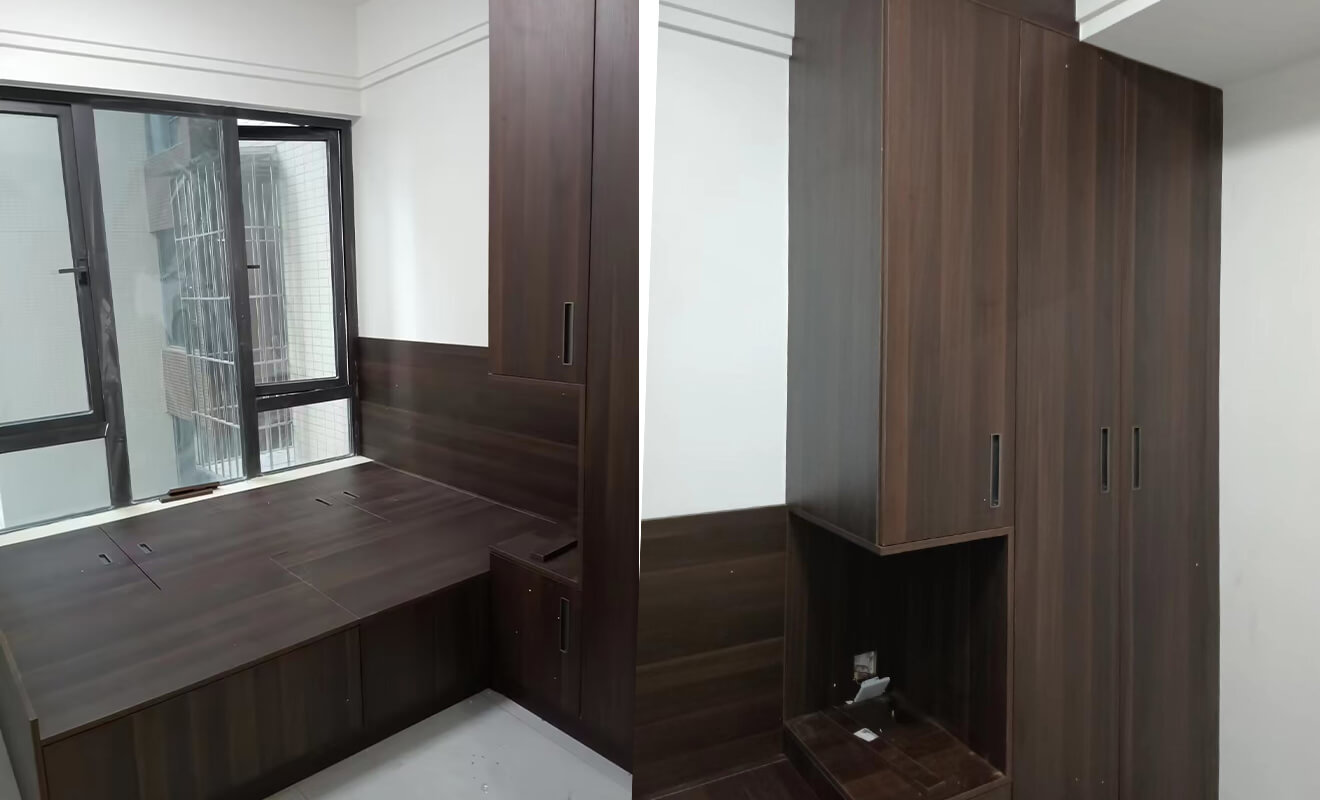 Expanding bedside tables are a fantastic space-saving solution for small bedrooms, and the clever design of these tables also makes them incredibly convenient to clean. Thanks to their expandable design, these tables can be easily adjusted to fit the needs of the user, providing ample storage space for books, lamps, and other essentials without taking up valuable floor space.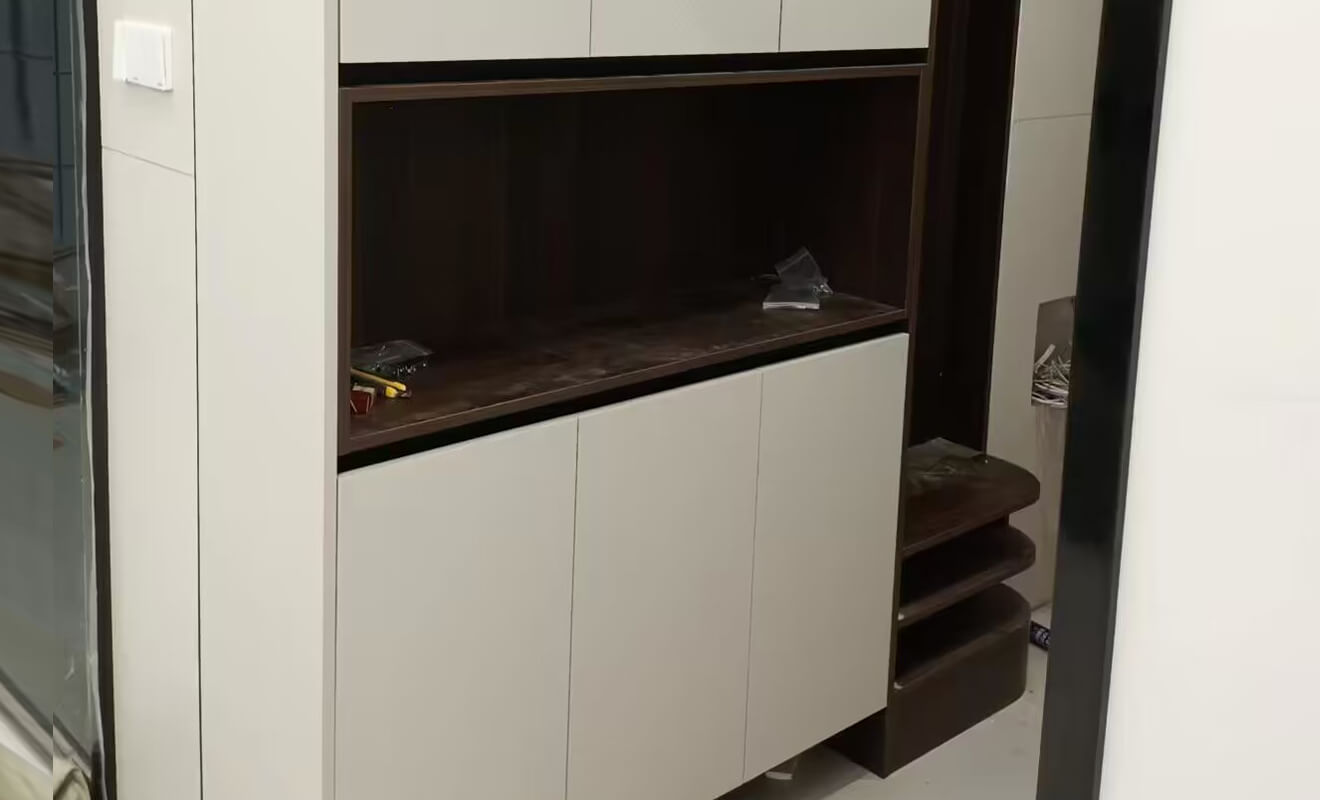 Whether you need to store clothing, linens, or household essentials, Allure's cabinets offer ample space to organize and declutter your home. With their thoughtful design and attention to detail, these cabinets are the perfect solution for anyone looking to optimize their small living space without sacrificing style or functionality.