Australia Villa Project Product
Supplied: Kitchen Cabinets, Bathroom Vanity, Wardrobes, other Cabinets
Technical Support: Customized Design, 3D Picture, Delivery, Installation Instruction
This whole house project is located in Australia. According to the clients' requirements, these cabinets of various styles are designed to meet different household needs, beautiful without clashing with each other.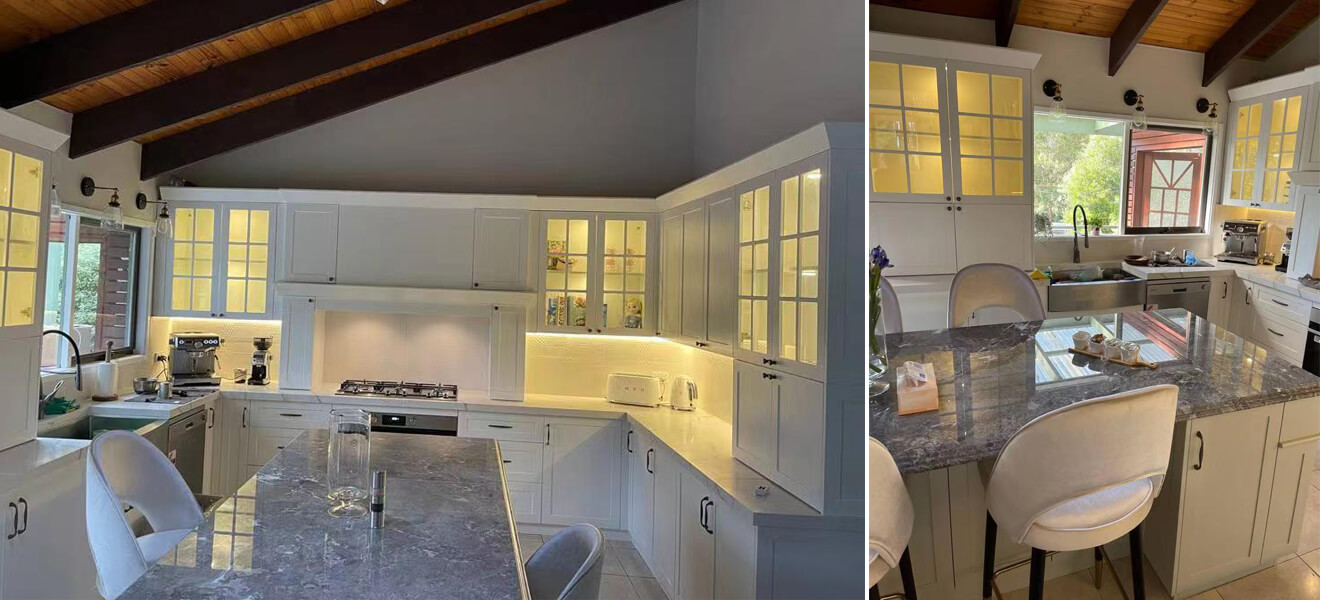 The space layout of the U-shaped kitchen cabinet and the island broadens the horizon and gives a more fluent and efficient visual enjoyment. The open kitchen design with integrated kitchen and meal is fashionable and avant-garde, suitable for meeting guests, entertaining and sharing dinning time.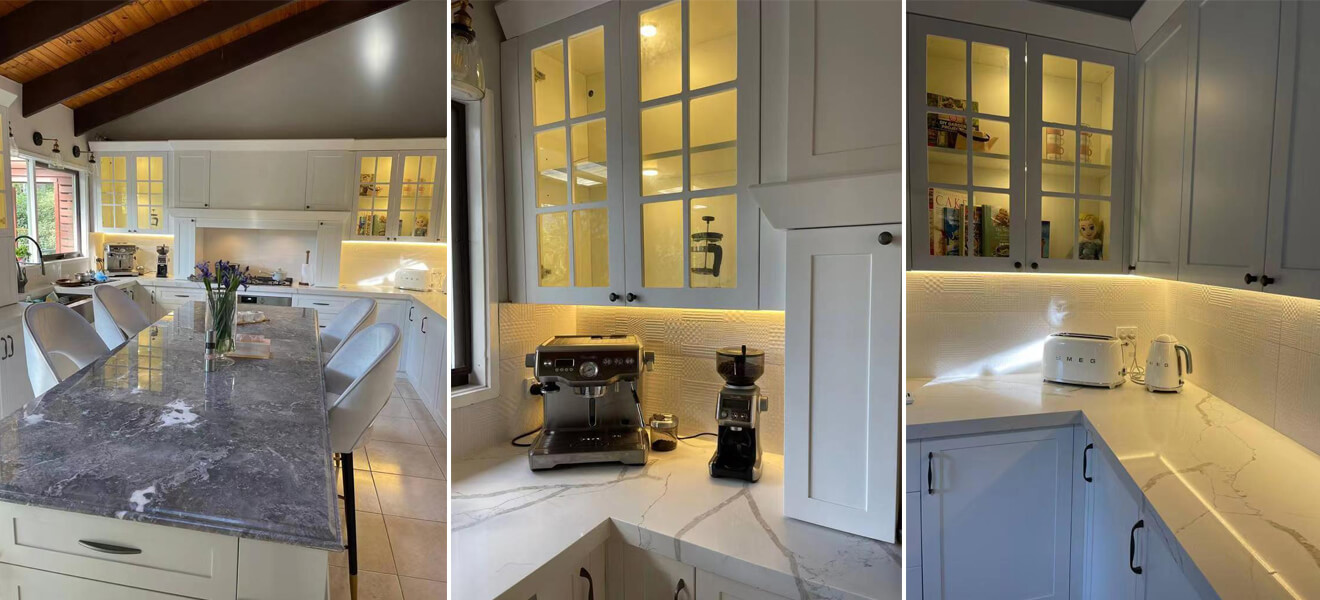 The client chose a classic Shaker style for the kitchen cabinets. Mixed stone countertops add unique textures to the space.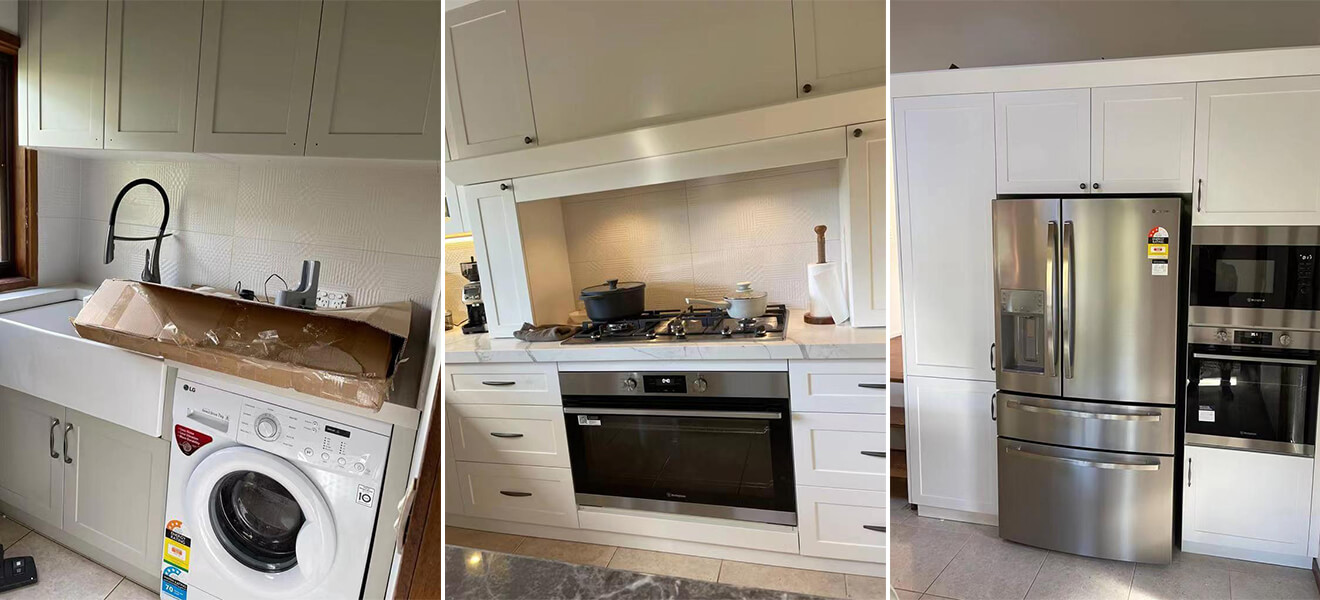 Besides kitchen, living room and bedroom storage incorporate glass-fronted cabinets or open cabinets for the display of personal photos and objects.wooden elements stand out. These all have interior lighting to add ambiance to the overall space and highlight these effects.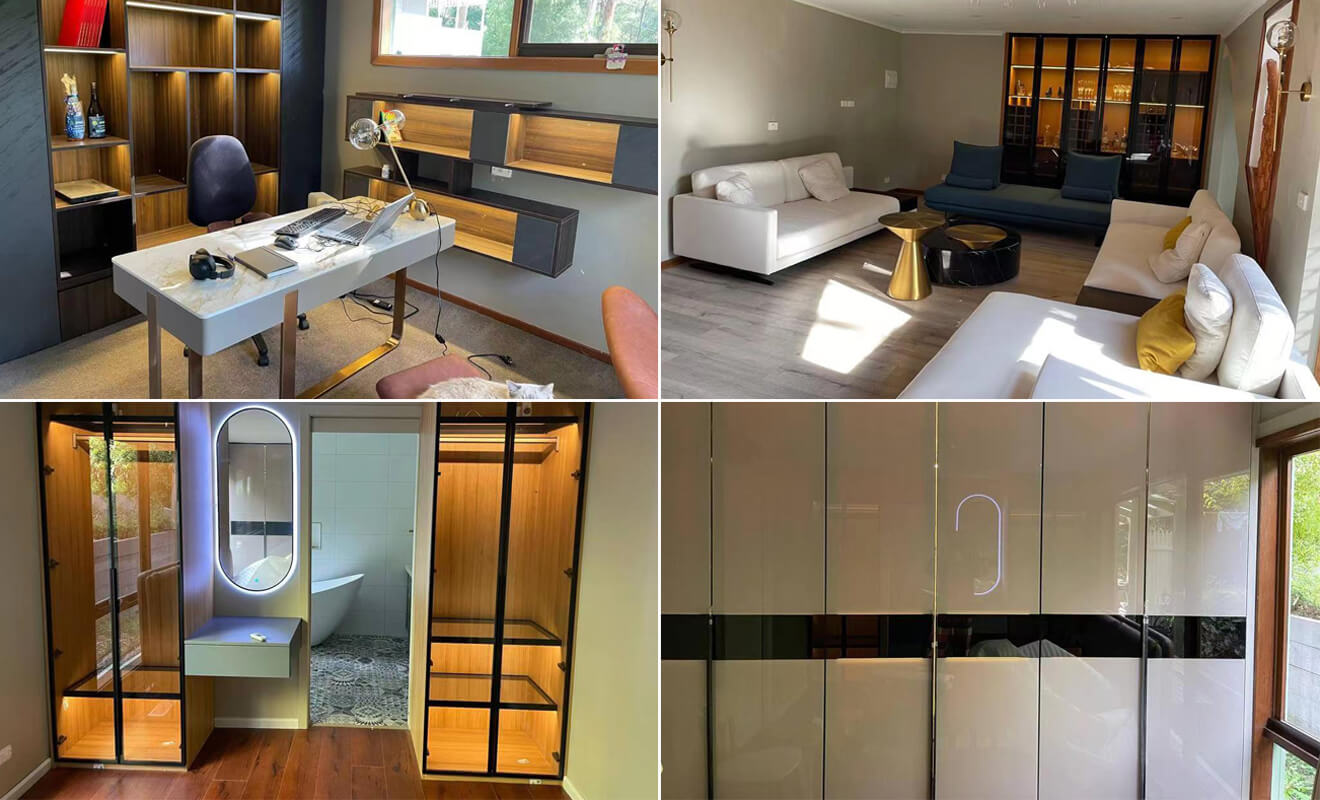 According to the clients' needs, Allure designed a double sink vanity unit, which is good for a family with frequent bathroom use and using the bathroom at the same time. It offers more storage space to organize personal essentials. They also allow for more counter space which can be useful for makeup or even used to showcase decor.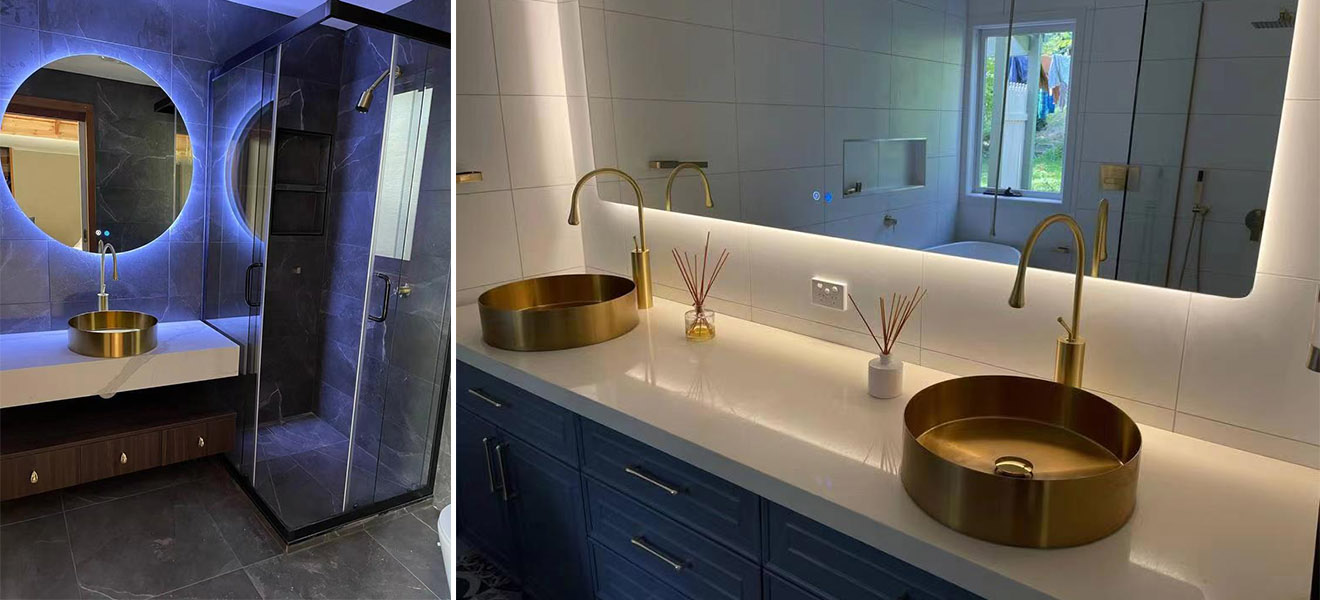 Brushed gold countertop basins and faucets give a contemporary yet timeless feel.