Make Your Grey Kitchen Cabinet Anything but Dull
In modern or monochromatic minimalist kitchen design, the allure of a grey kitchen is quite impressive. When black and white kitchens have been all on the trend, more home owners are favoring grey cabinets. Super-versatile with an subtle balance of warmth and neutrality, grey cabinets are a trendy choice to add understated elegance and sophistication to your kitchen space.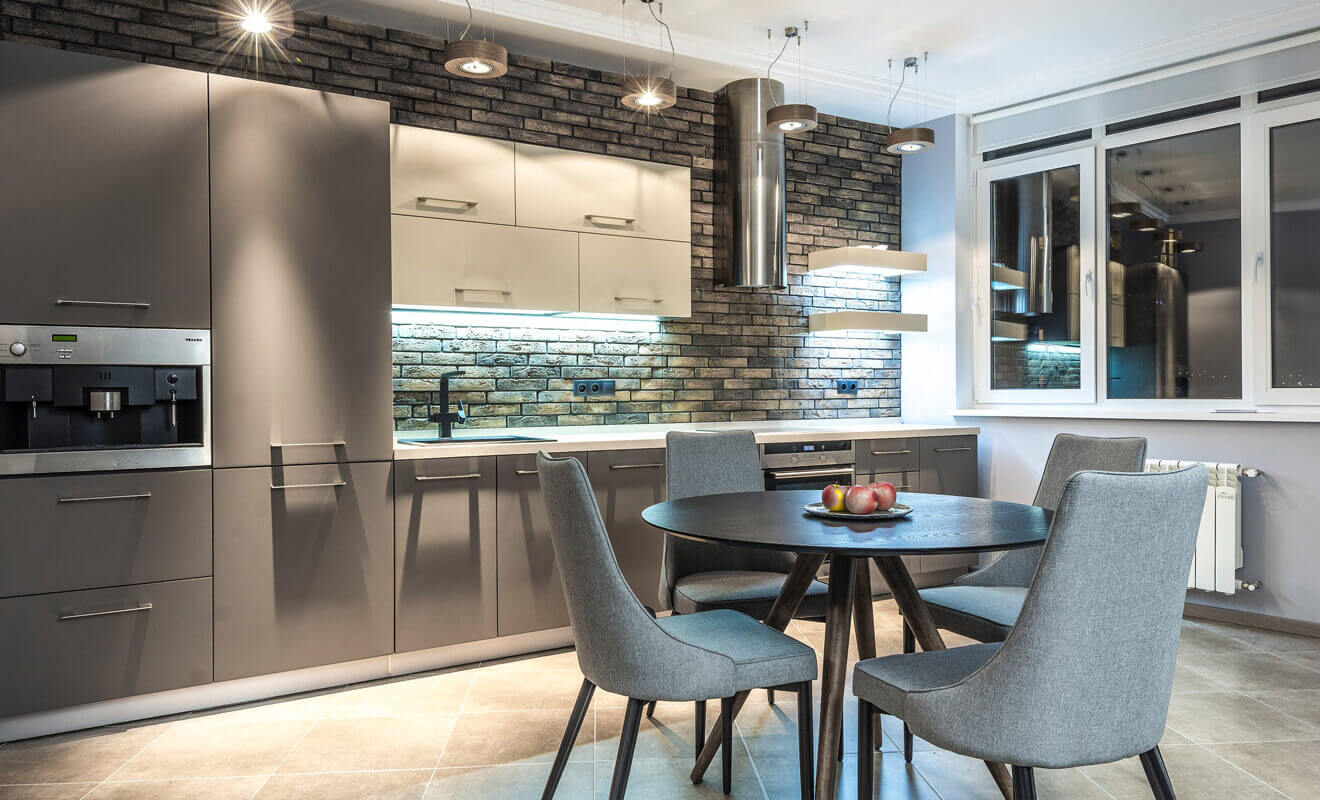 To help you explore how you can best style grey cabinets in your kitchen space, here are some examples: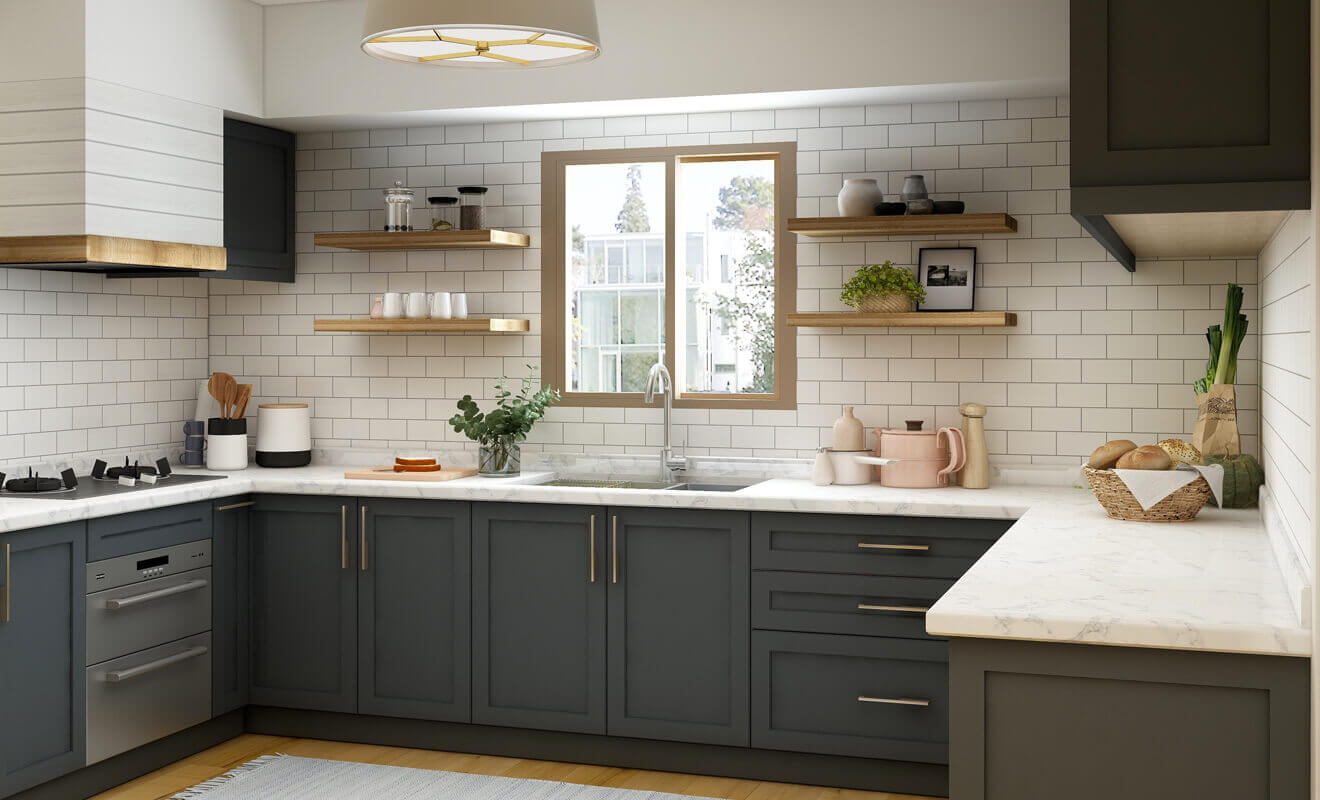 The white and grey two-toned kitchen is the go-to option of most people. It's modern sleek with clean lines and fluent work flow, and you can have fun with wooden shelving, stacking cups or plates and adding items that bring personality to the room as a whole.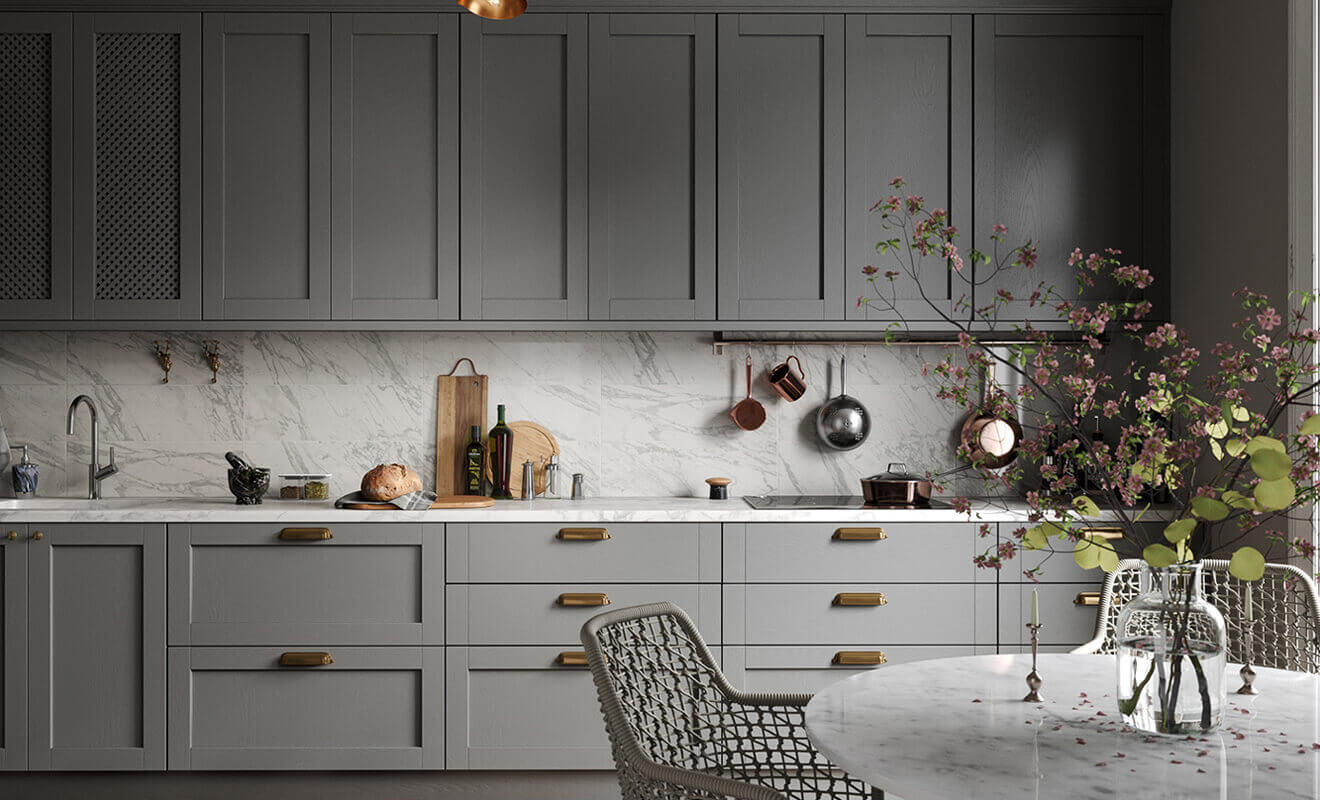 The gray cabinet unit stands in a beautiful contrast to the hardwood floor, creating a sophisticated, inviting atmosphere. Brass handles add a touch of timeless feel. Natural textures mottled on the white counter enriches the kitchen space.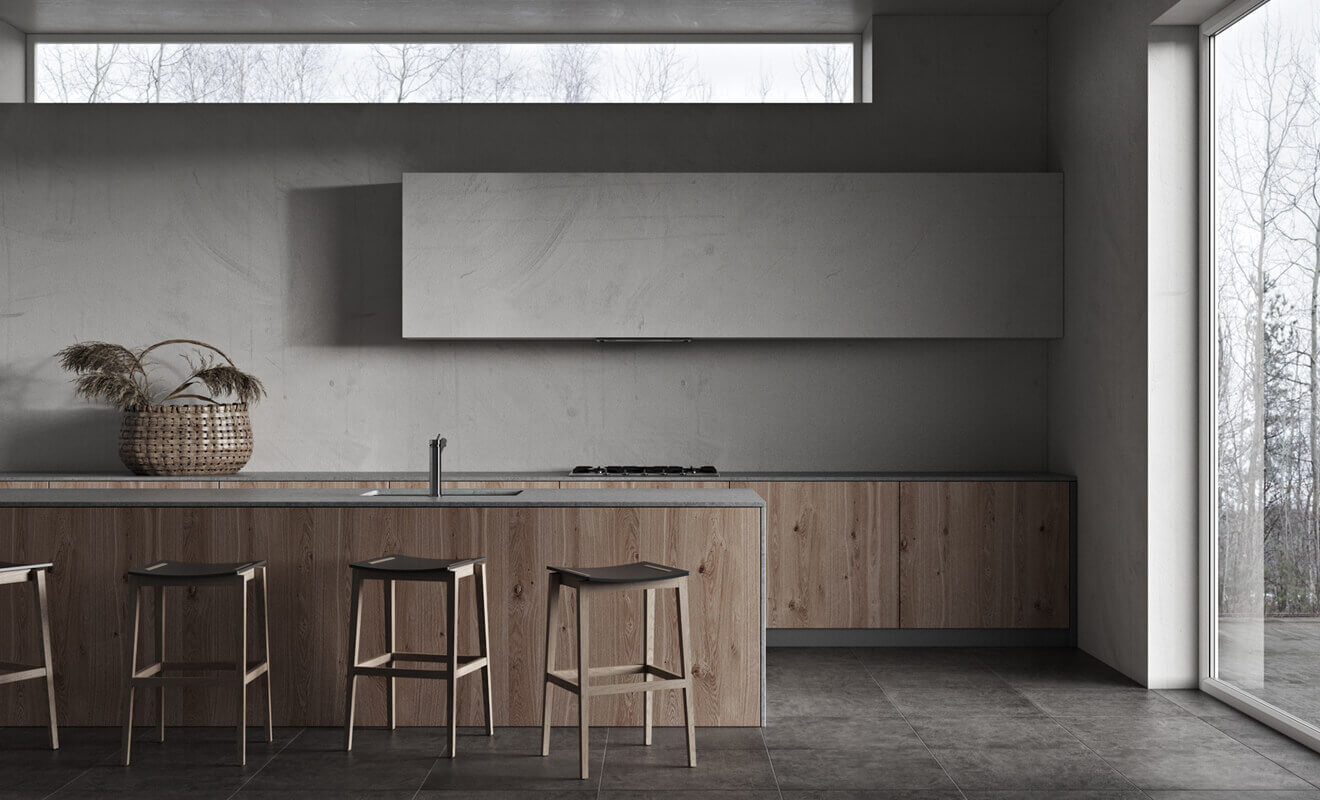 Wood grain and grey are common in cabinet design but when putting them together, the result is always striking, just like this combo. Simplicity is the core. It creates a rustic feel due to the material texture but also owns a simple yet strong contrast pleasing the eye.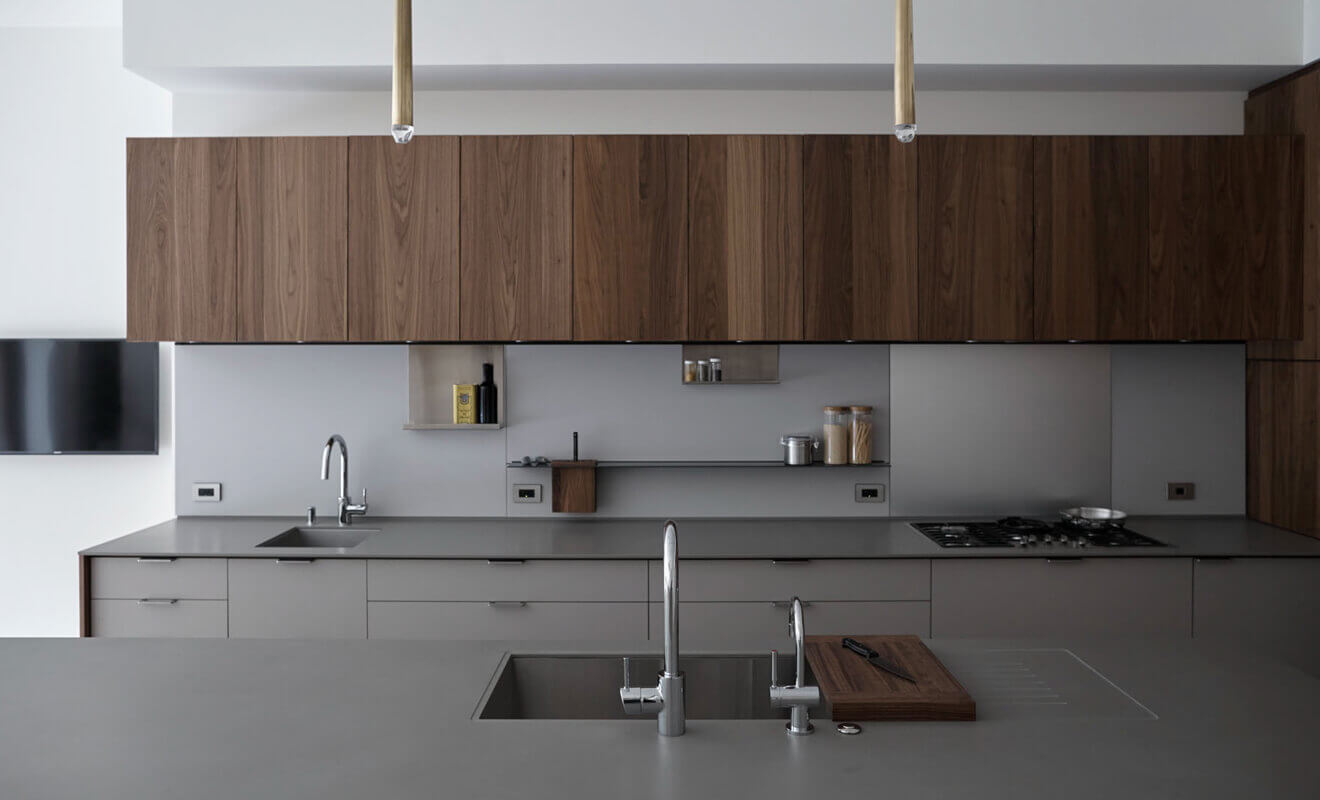 The integration of natural and artificial materials to be something trendy for modern style cabinets. Here is a strong proof of this stylish beauty. For natural wooden wall cabinets, pair them with metallic grey finish and pulls to provide modern texture. Gallery kitchen layout works well in small, narrow or medium-sized spaces, with ample storage and powerful functions. Wood tone feels warm and inviting, while metallic grey creates a sleek and edgy atmosphere.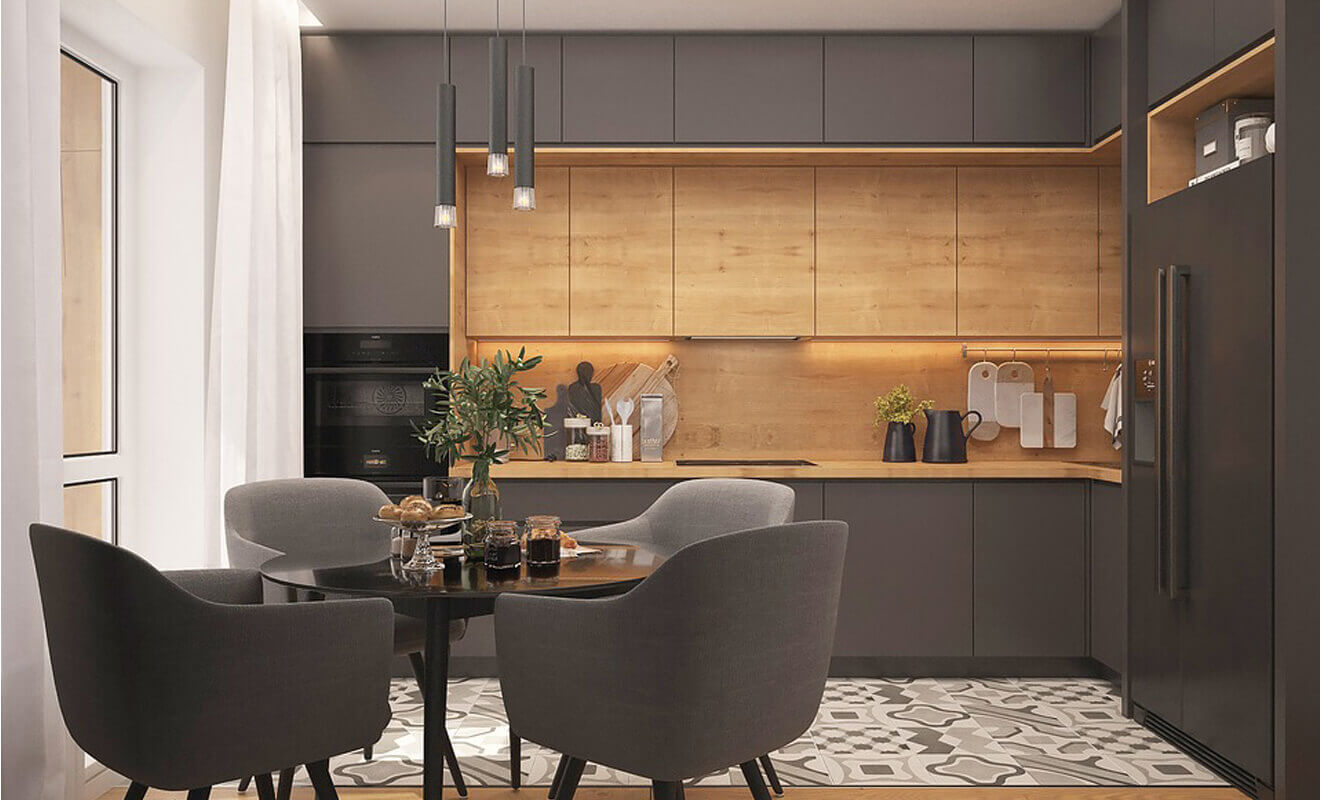 Every color has endless varieties, each suitable for different styles, light exposures, and preferences, and grey is no exception. This two-toned kitchen cabinetry creates an inviting cooking space. Darker grey and honey oak surfaces inject the perfect balance of warmth and color.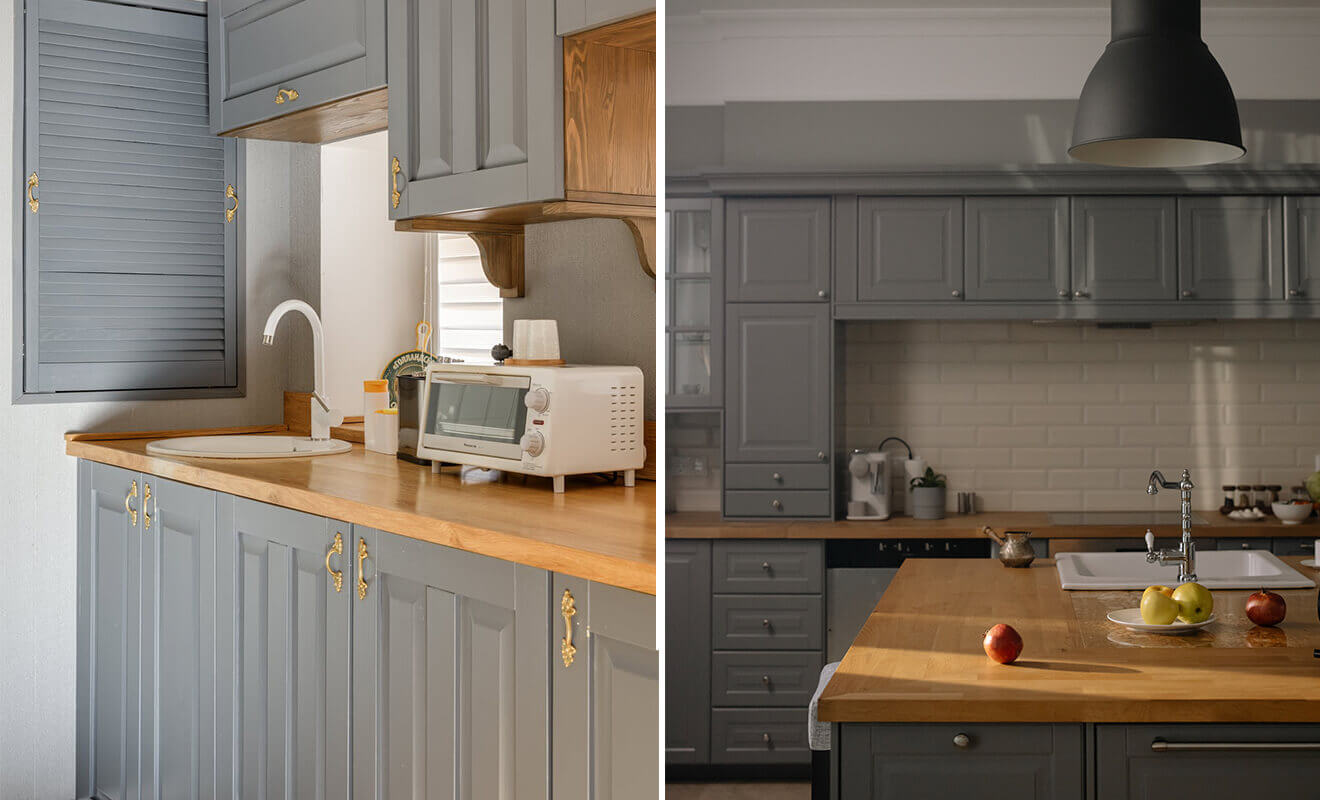 If you want a more relaxing, homey cooking space, how about a kitchen in bluish gray and honey wood tone? Pair gold or silver handles to make it more decorative.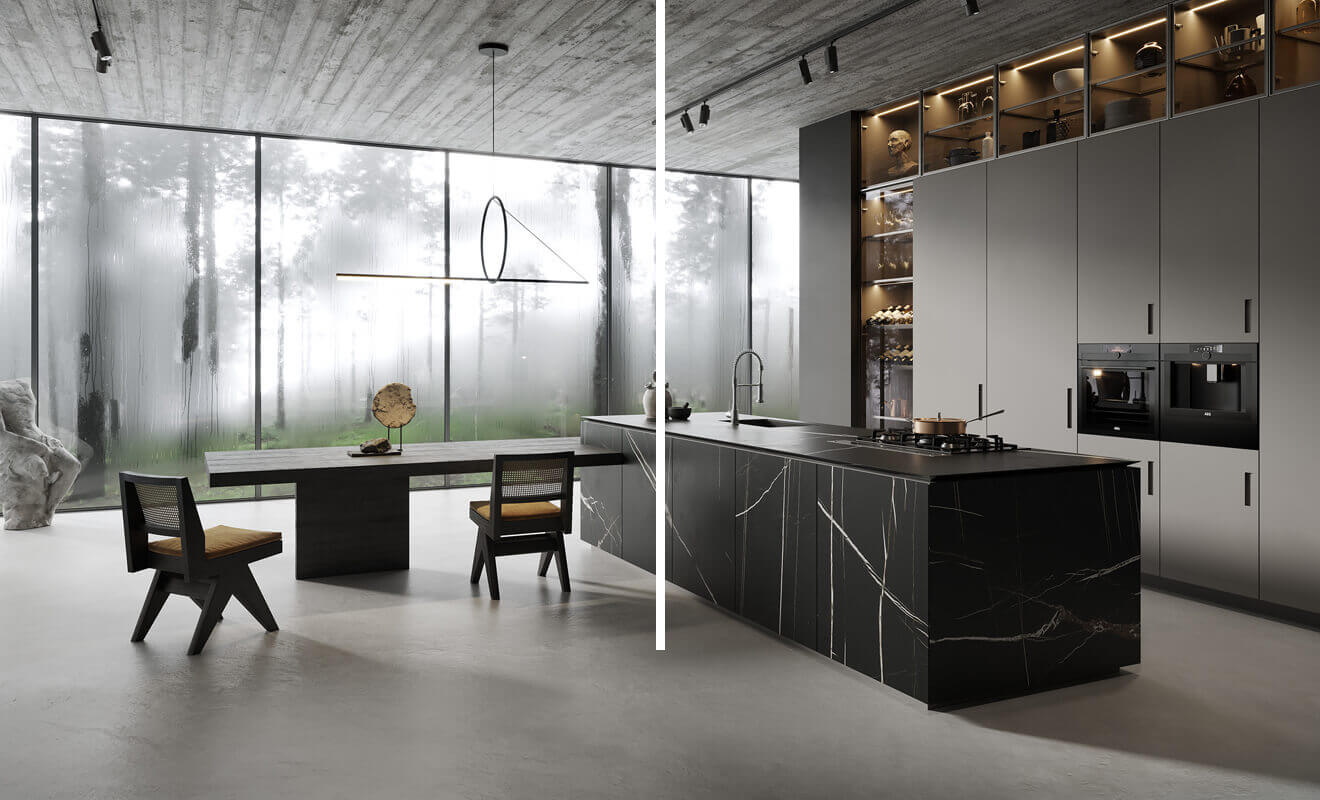 If you feel like luxury, edgier mix and match, this kitchen is about to win your heart. Grey tall cabinetry paired with glass display cabinet provides perfect fashion and powerful storage. So does the black sintered stone kitchen island with natural texture.
Learn more about cabinet knowledge:
12 Sets of Beautiful Luxury Kitchen Designs
Latest High Gloss Kitchen Cabinets Ideas