5 Designs to Craft Your Perfect Home Background Wall!
The decoration of the background wall plays an undeniable role in enhancing the aesthetic appeal of the home and showcasing the owner's taste. So, how should the background wall be designed?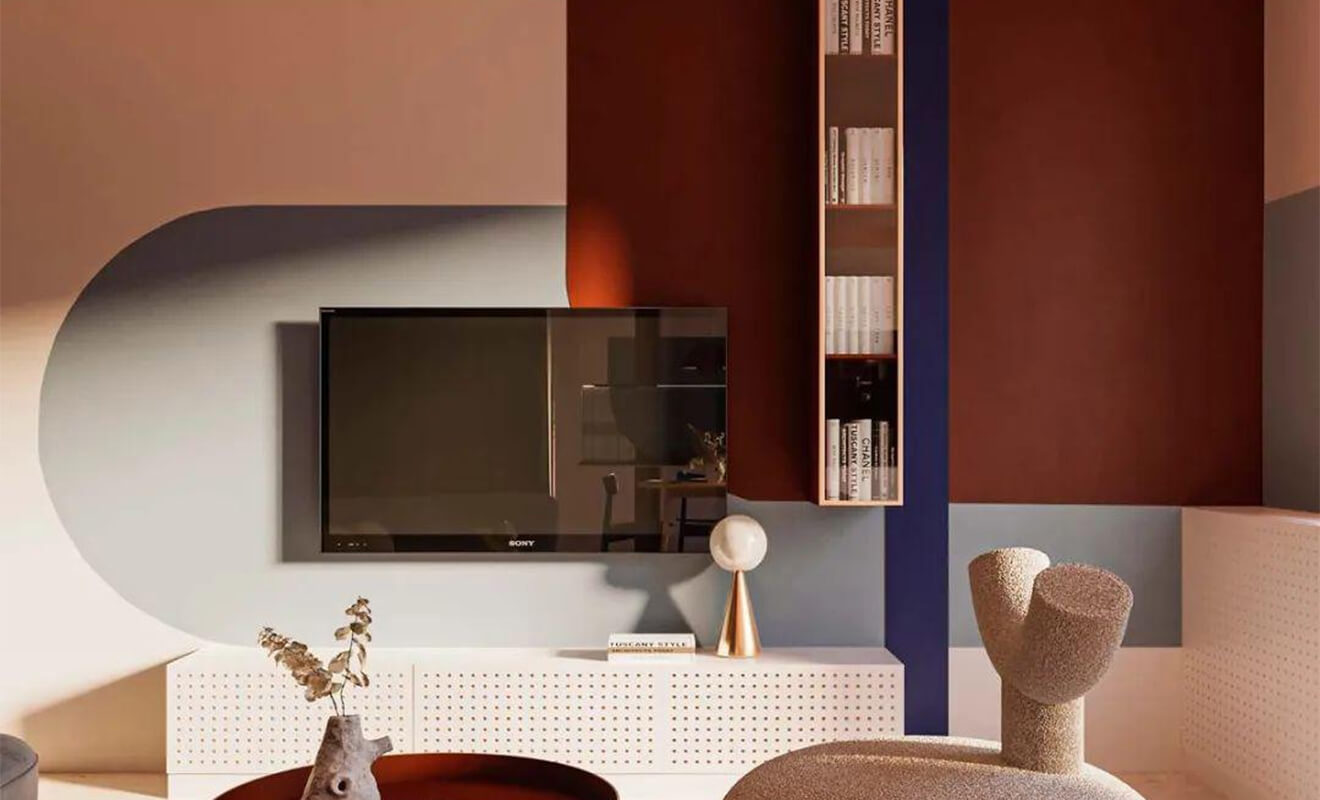 1.Wood Veneer
Wood naturally brings a warm and comfortable feeling and can be matched with various styles, creating a more pleasant visual experience. The natural texture of wood veneer also adds a touch of elegance to the space. Choosing wood veneer for the background wall can reflect a sense of grandeur. When it comes to wood veneer, there are generally three types of patterns: seamless, separated, and integrated.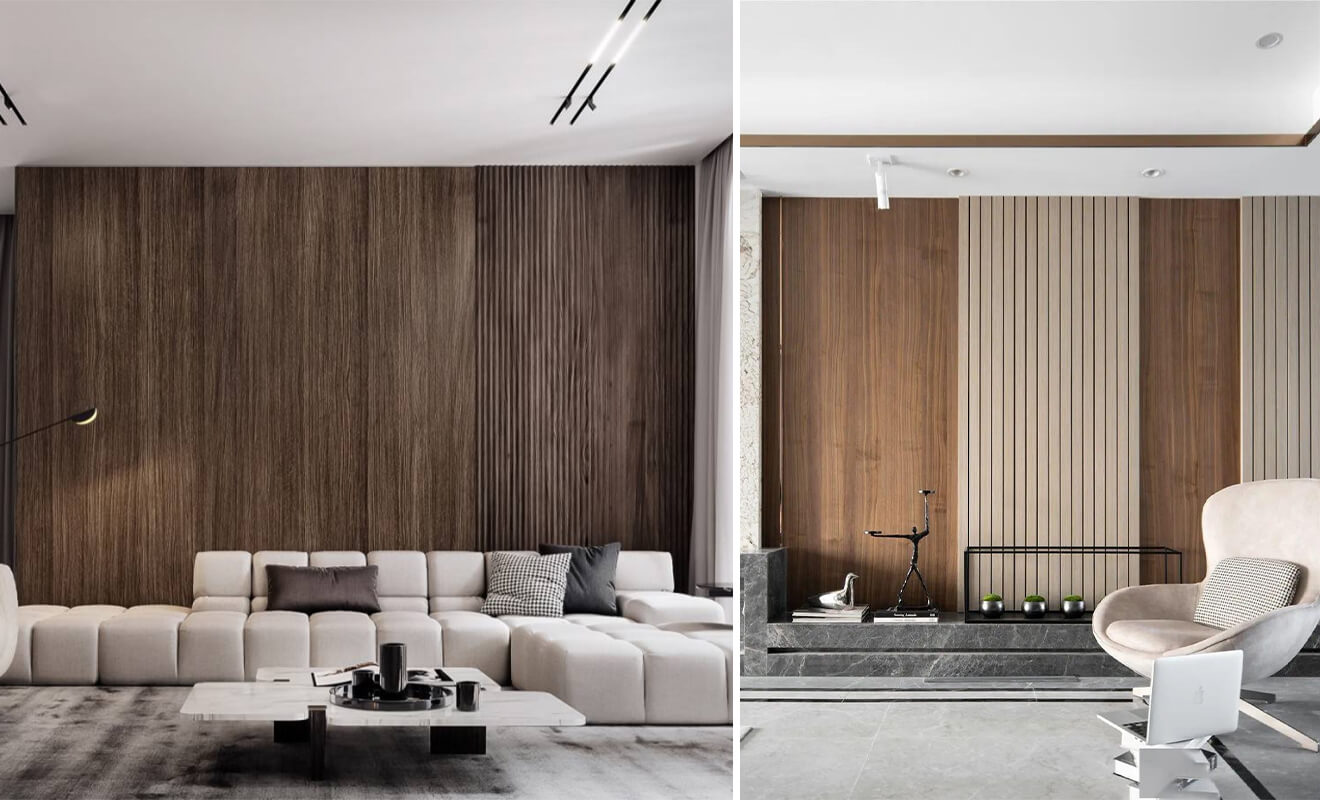 Seamless: Seamless patterns require high craftsmanship, with almost invisible joints, making it suitable for creating a unified appearance. However, it lacks depth and can appear visually monotonous.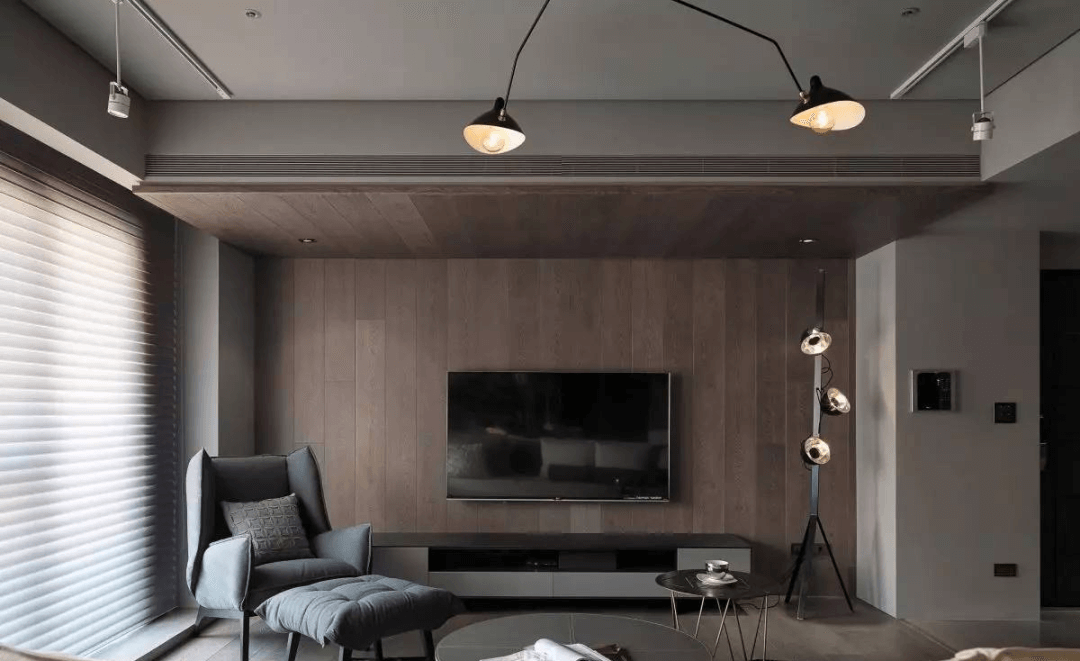 Separated: Separated design involves leaving gaps between the wood veneer panels, rather than covering the entire wall with veneer. This design is more suitable for families with limited budgets, and the gaps can add depth. Generally, leaving gaps of 3mm to 9mm is considered appropriate.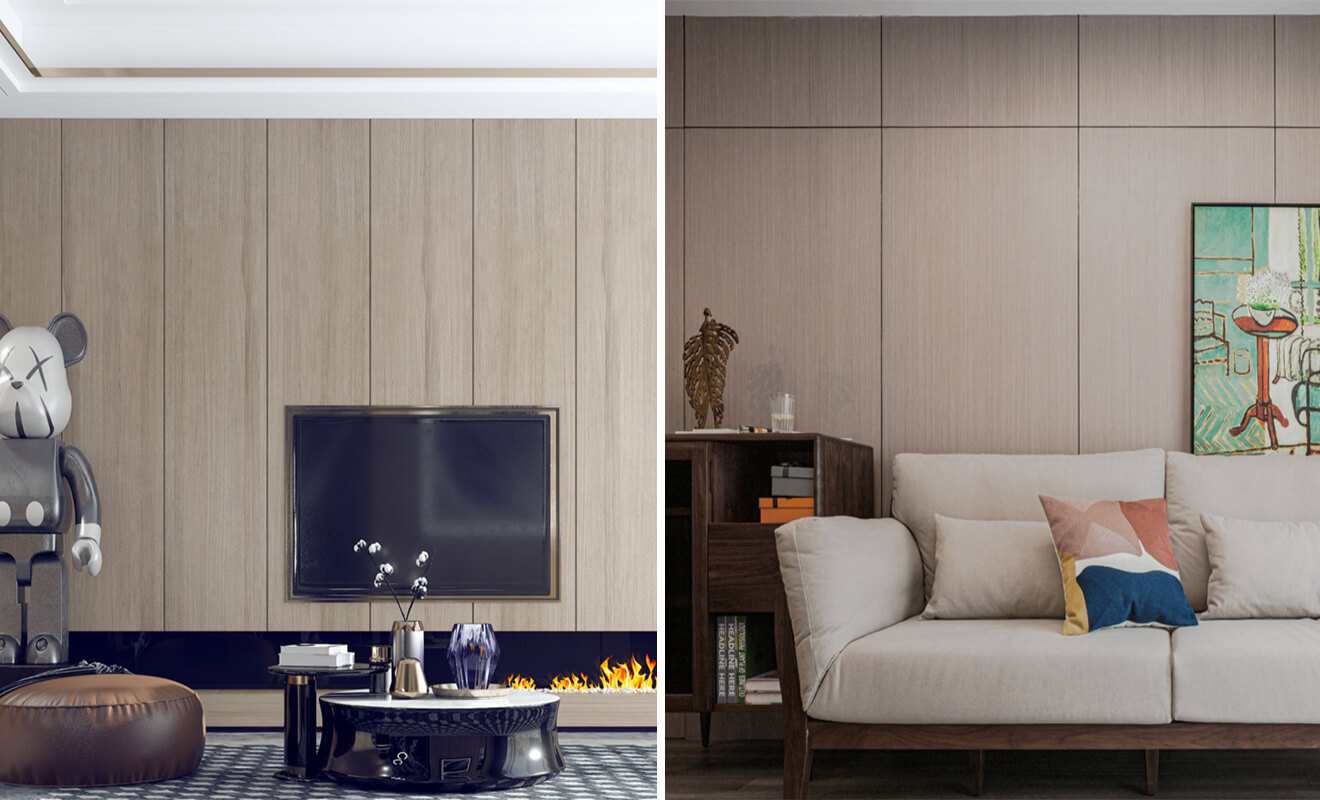 Integrated: Integrated design is more like a mix and match approach, combining wood veneer with other materials such as marble, metal, or wallpaper. This adds interest to the background wall and can better complement the overall style.
2.Wall Panels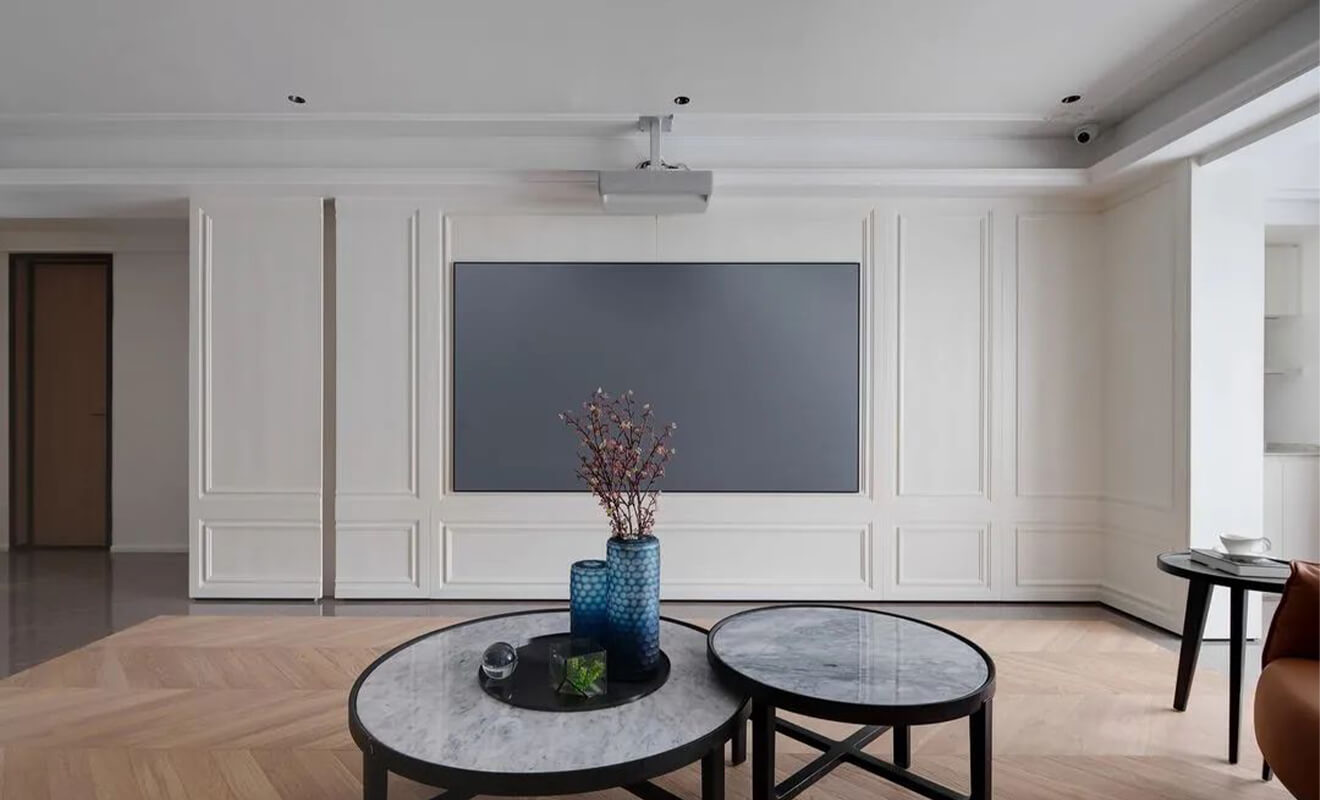 The primary function of wall panels is to protect the wall surface, serving as an alternative to baseboards, wallpapers, or tiles. Wall panels can be selected based on the material, with common options being plywood and MDF (medium-density fiberboard).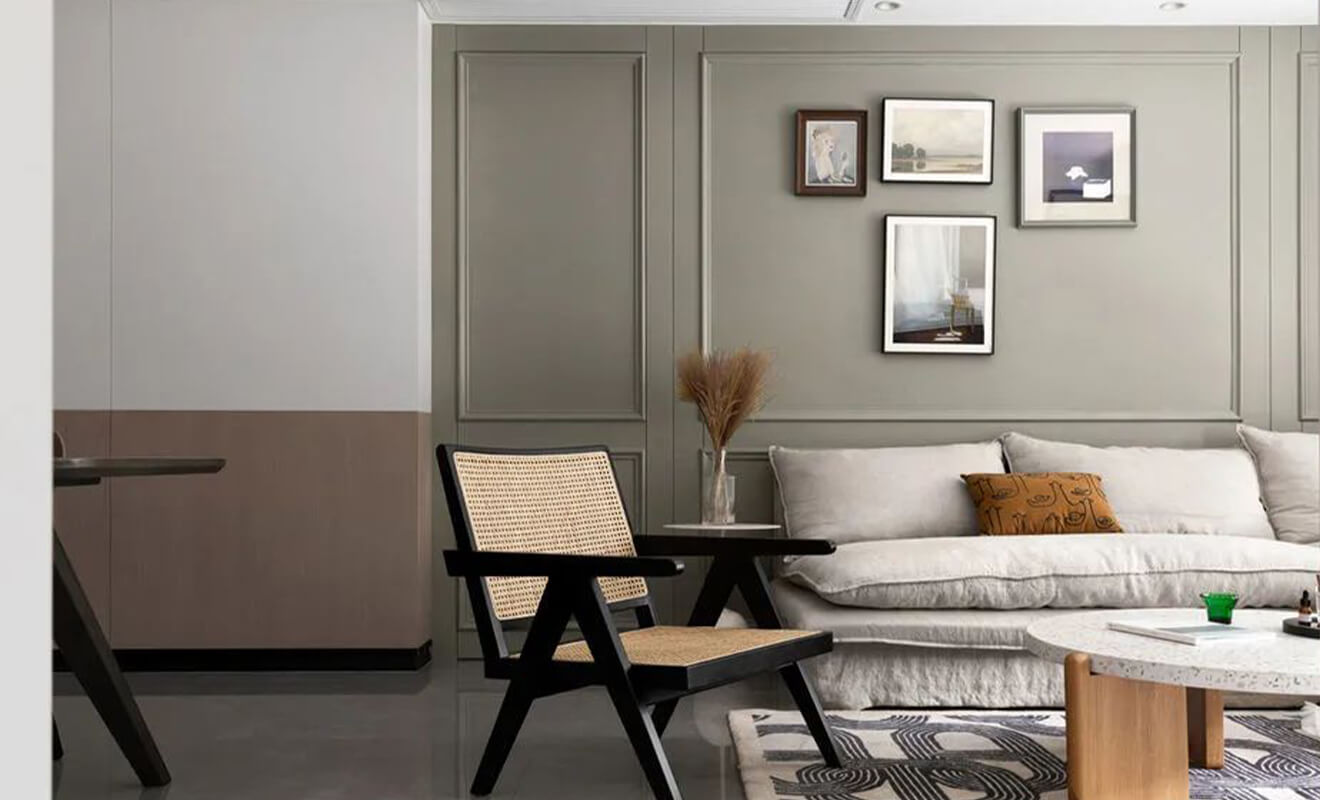 Plywood: Plywood has a scientific structure, especially suitable for dry weather conditions in the northern regions where it is less prone to deformation and cracking. Plywood with a surface layer of natural wood veneer provides a more upscale effect. Cal Kaisern, specializing in high-end solid wood furniture for over twenty years, has developed various wall panel designs that resonate with people's aspirations for an elegant lifestyle.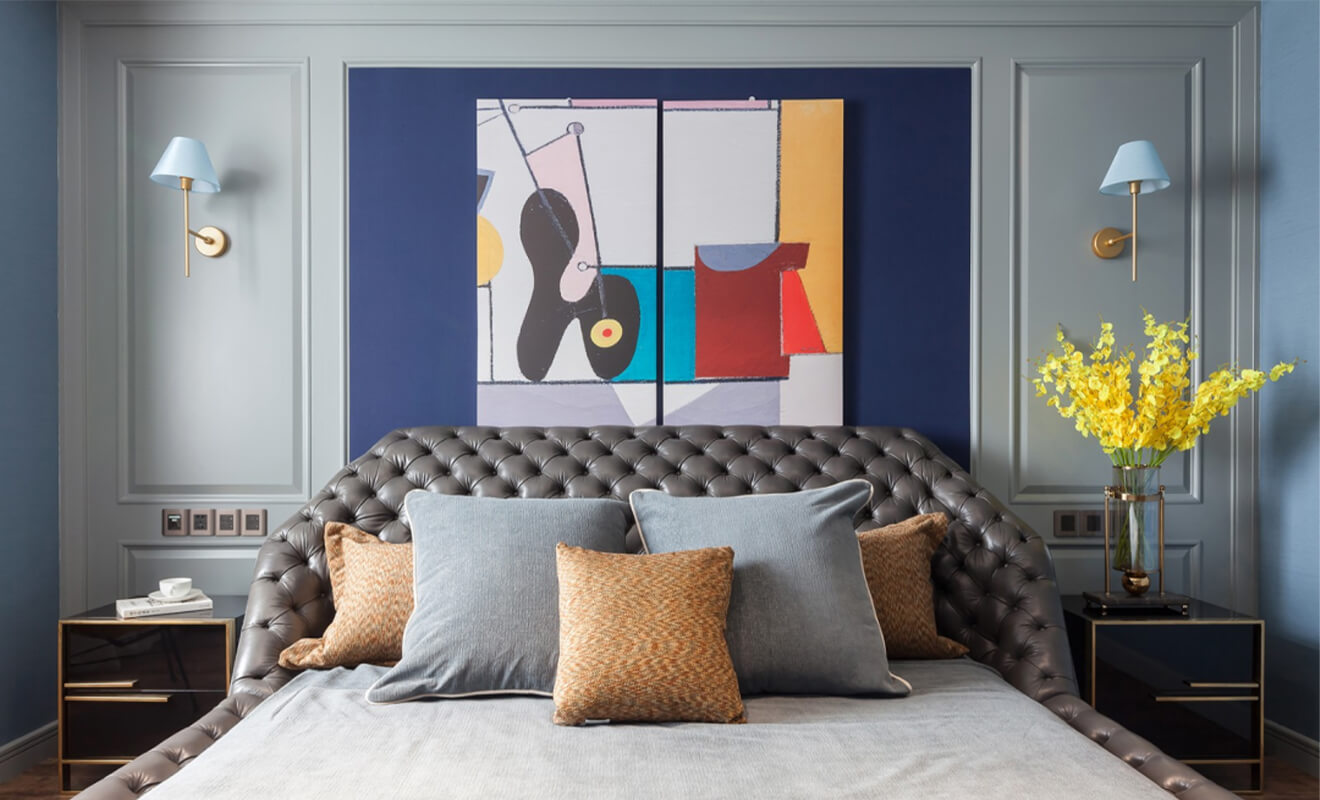 MDF: Imported MDF panels from Europe, capable of covering large areas, can meet the requirements of high-ceiling spaces. The overall effect is also pleasing, with finer and more natural textures that reflect a sense of taste.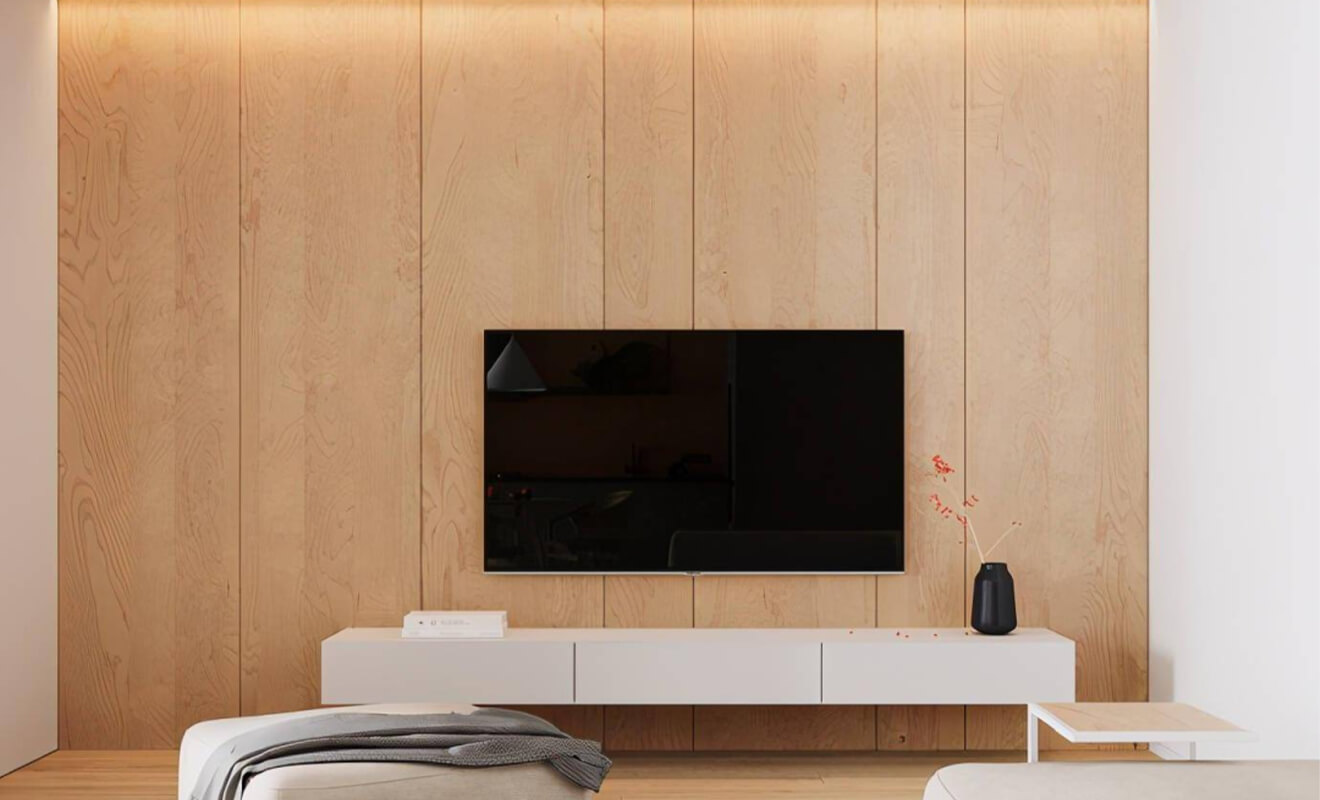 3.Gypsum Molding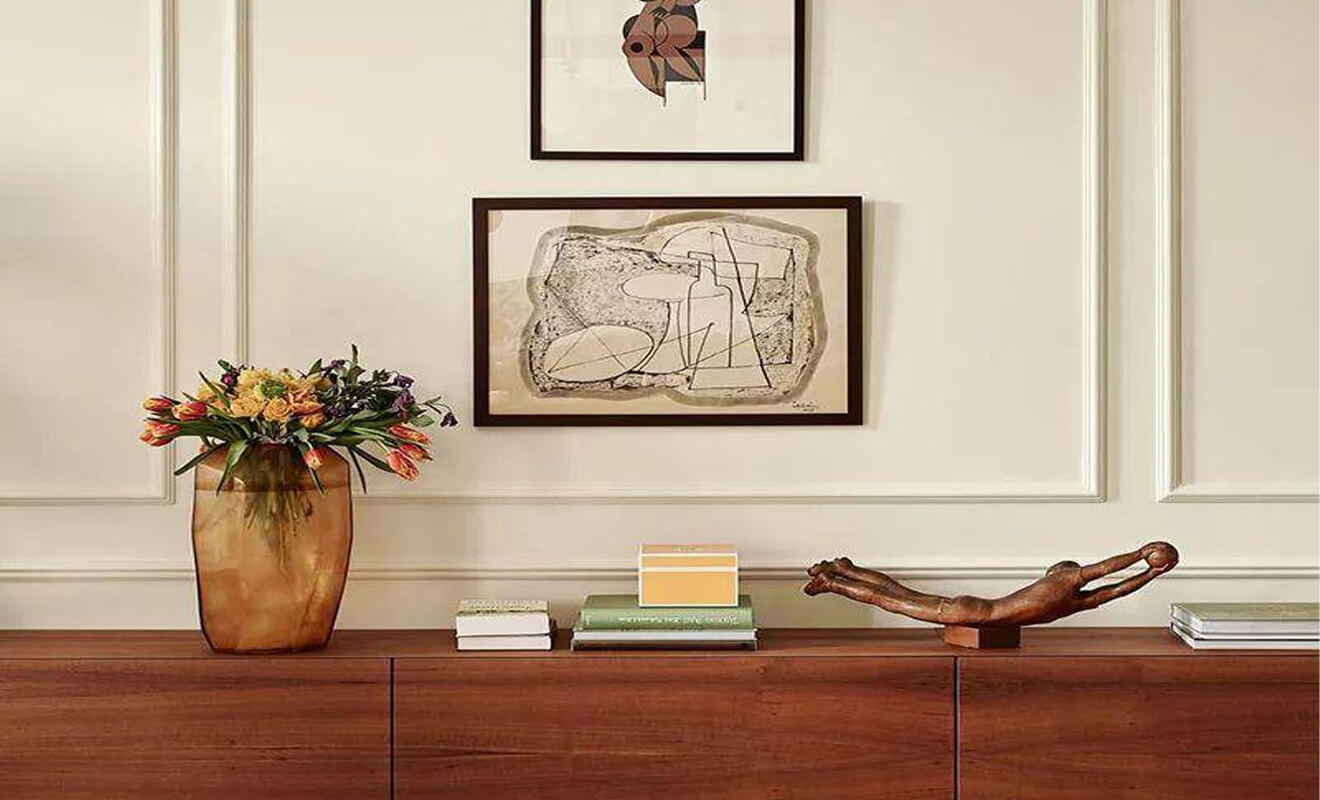 Gypsum molding closely resembles wall panels in appearance, and many people even have difficulty distinguishing between the two. If the budget is limited, gypsum molding can be a more cost-effective choice.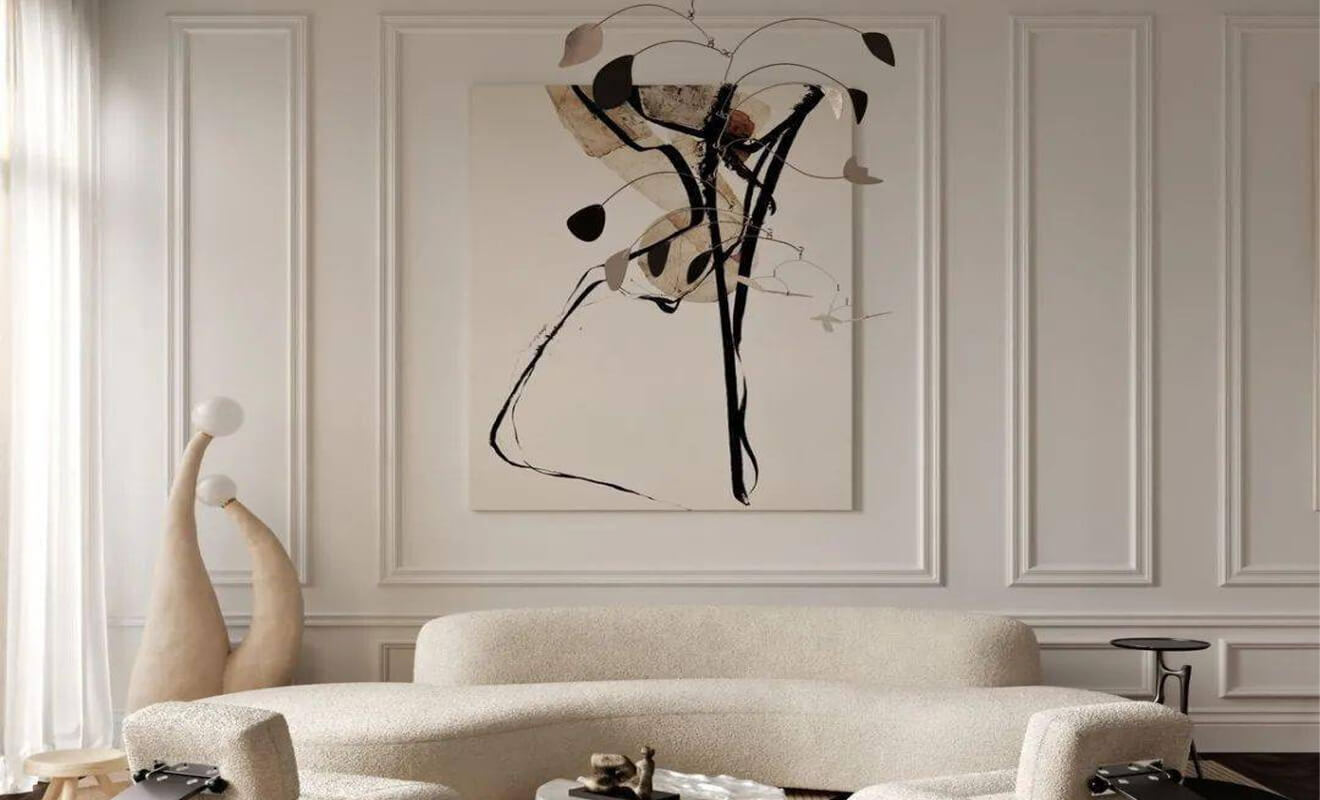 By creating lines with gypsum, you can achieve the same effect as wall panels. Generally, the wall surface should be leveled with gypsum before applying the molding, to ensure that the lines are straight and not crooked.
4.Stone Materials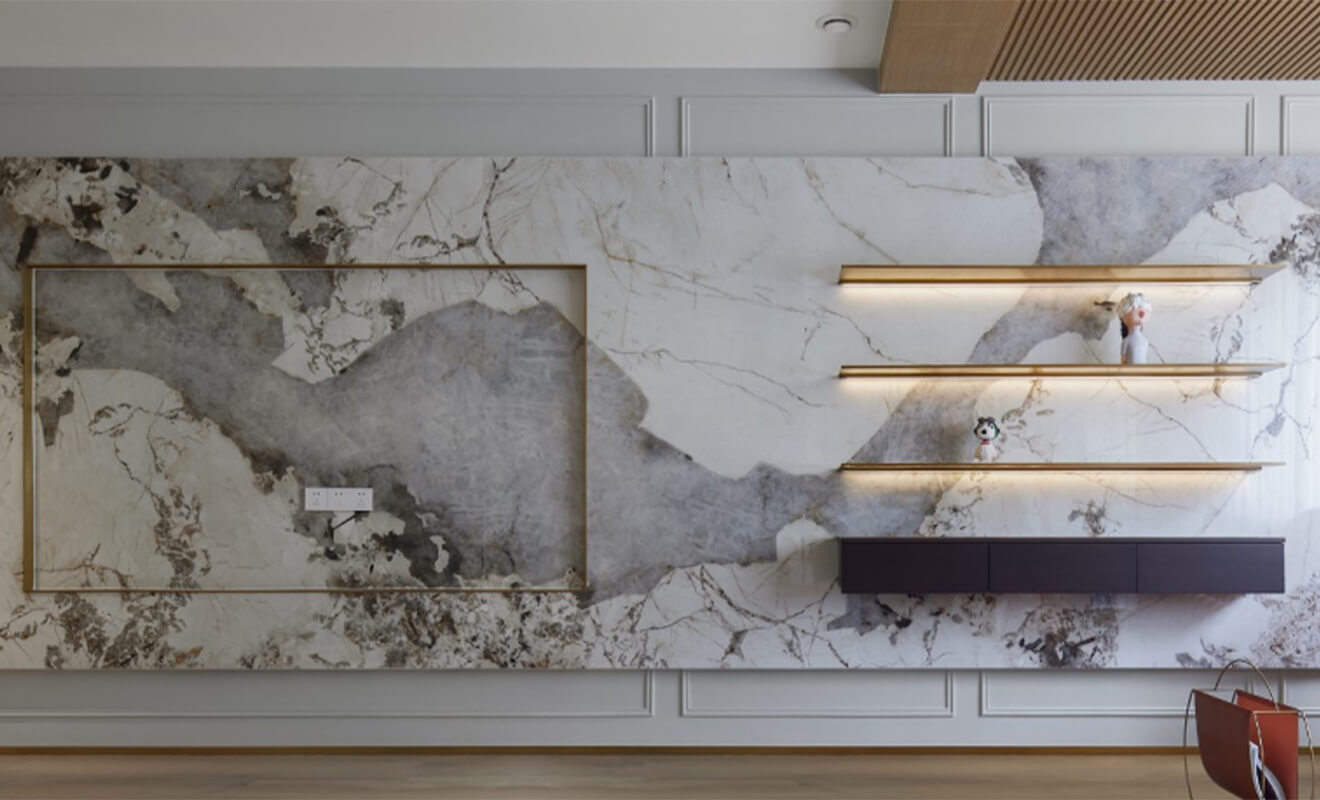 Choosing stone materials for the background wall can create a luxurious feeling. For families with a pursuit of quality, stone materials are more likely to achieve exquisite results.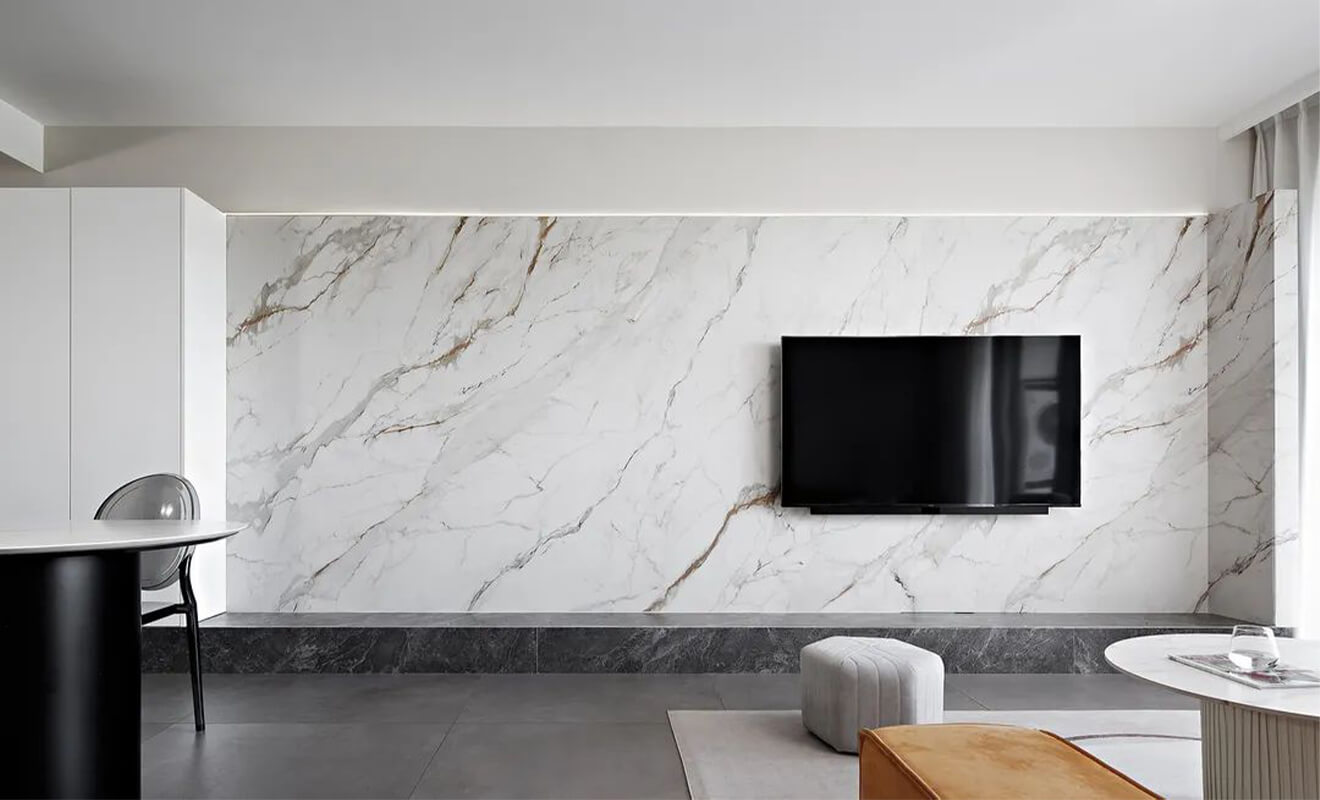 When selecting stone for the background wall, two types are commonly chosen: slate and marble.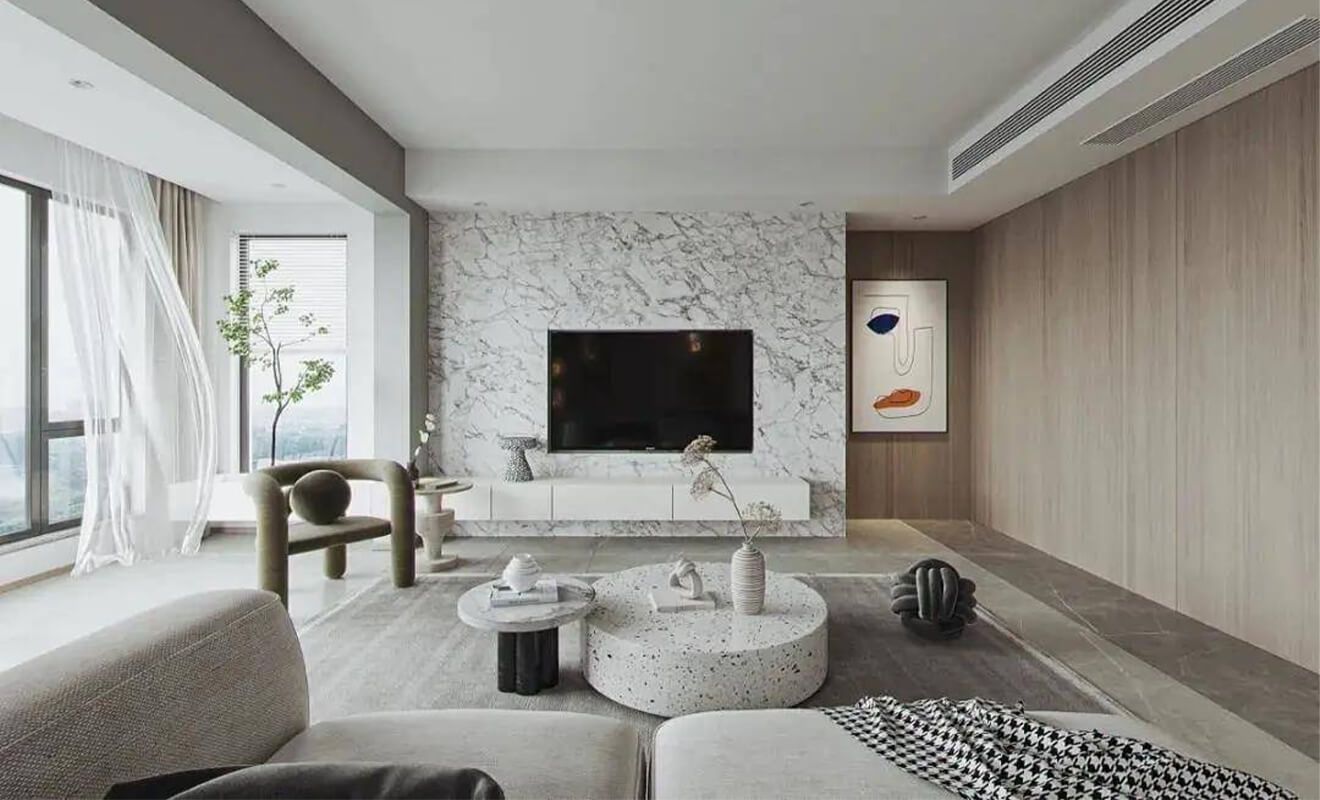 Marble: Marble comes in various colors and natural patterns, resembling works of art. It is well-suited for background walls, as it adds sophistication and decorative effects, and is also relatively easy to maintain.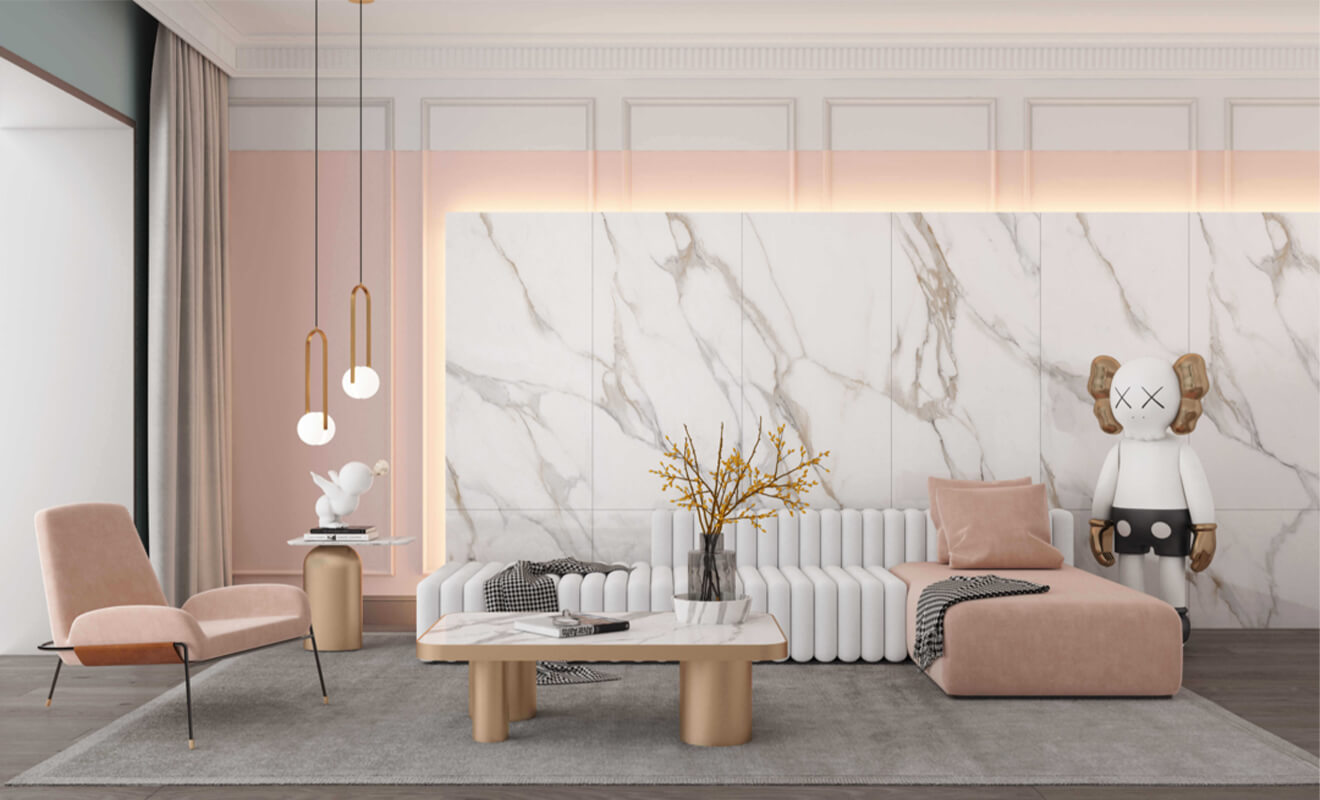 Slate: Slate is a new type of material produced by special processing and compression of natural materials. It offers advantages such as high hardness, large sizes, strong environmental friendliness, and wear resistance, making it widely used. Slate can be made extremely thin, appearing more delicate and high-end. Moreover, it is a single piece without the need for joining, contributing to the harmonious and minimalist ambiance of the living space.
5.Cabinets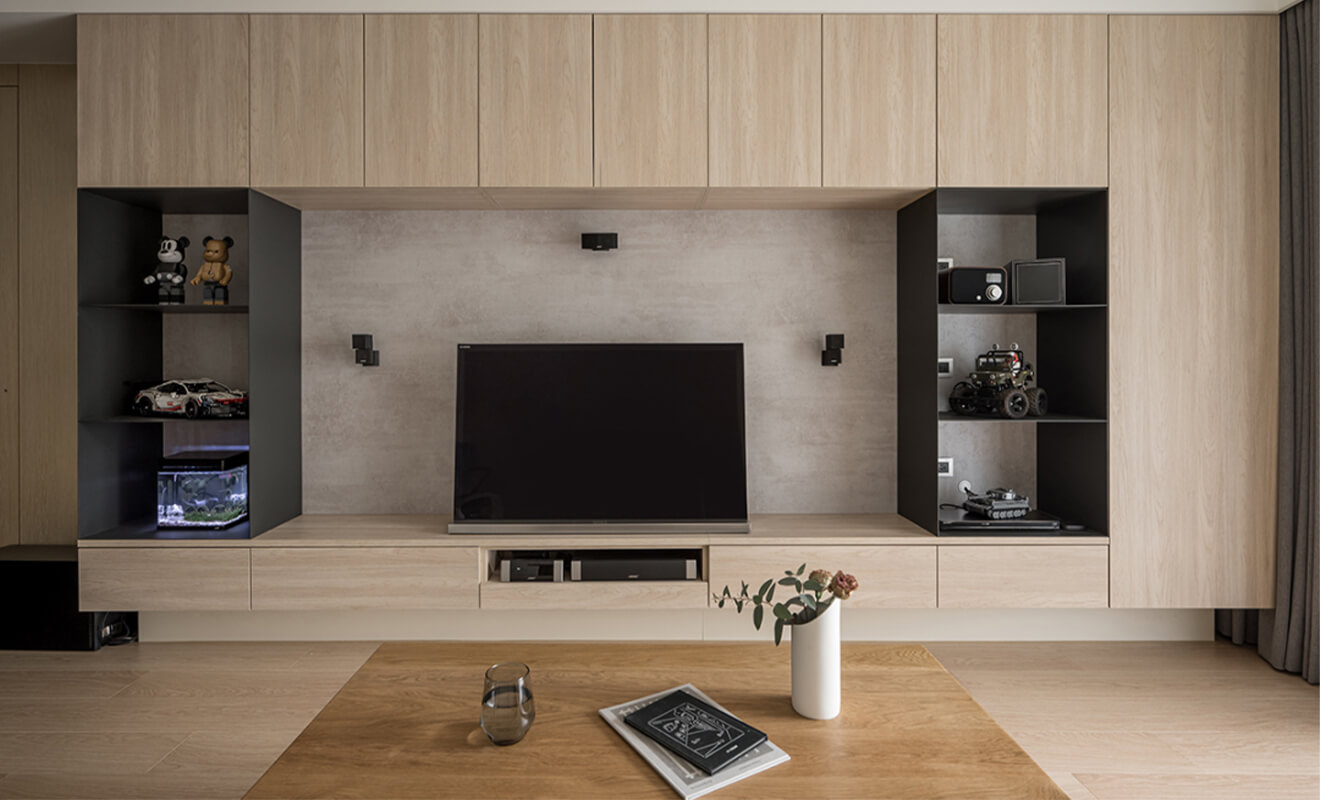 Using cabinets as a decorative element for the background wall is a natural choice as people increasingly seek functional storage solutions. Making the TV cabinet part of the background wall has become a popular option for small-sized homes, combining storage and aesthetics. When choosing cabinets for the background wall, the design can be tailored based on the size of the space and the amount of items to be stored. Three common options are: closed, open, and semi-open.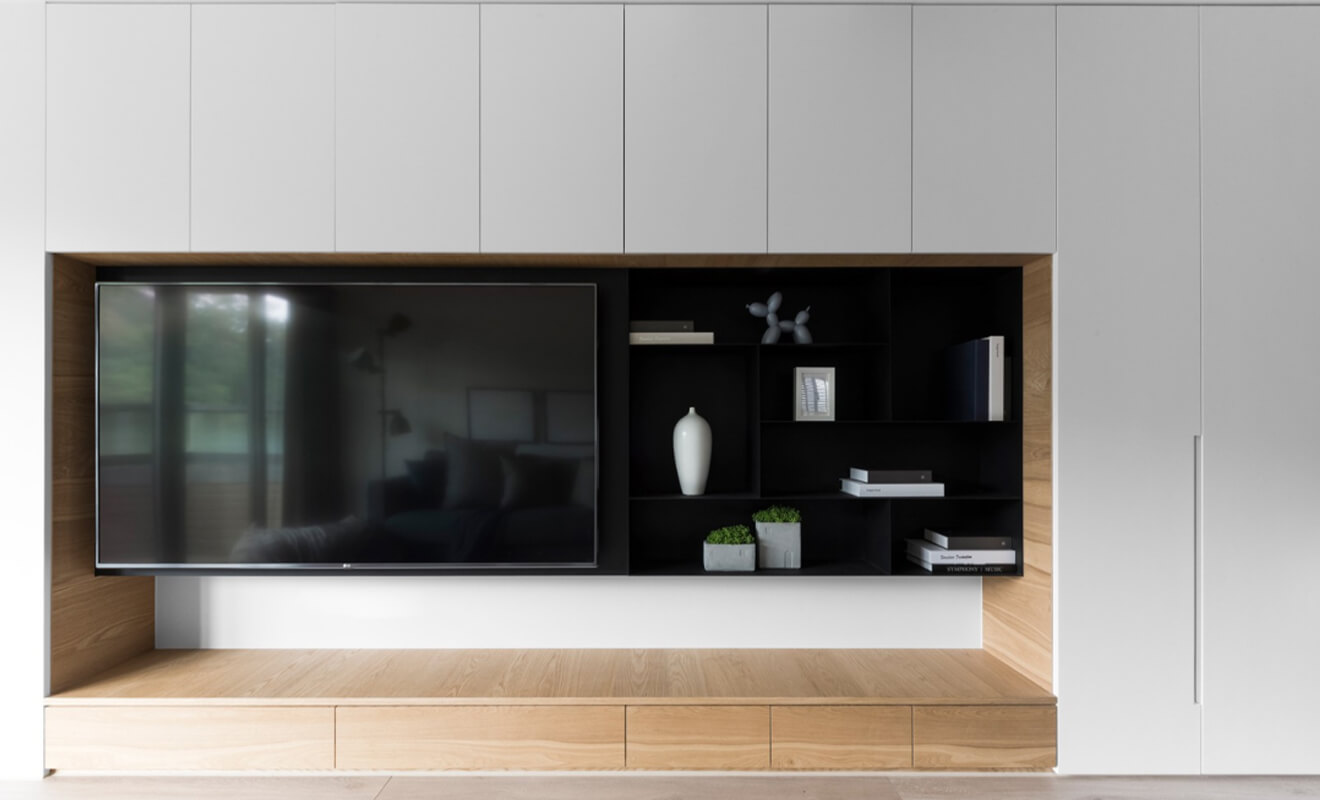 Closed: Closed cabinets cover the entire wall, allowing all items to be neatly stored inside, ensuring a clean wall surface.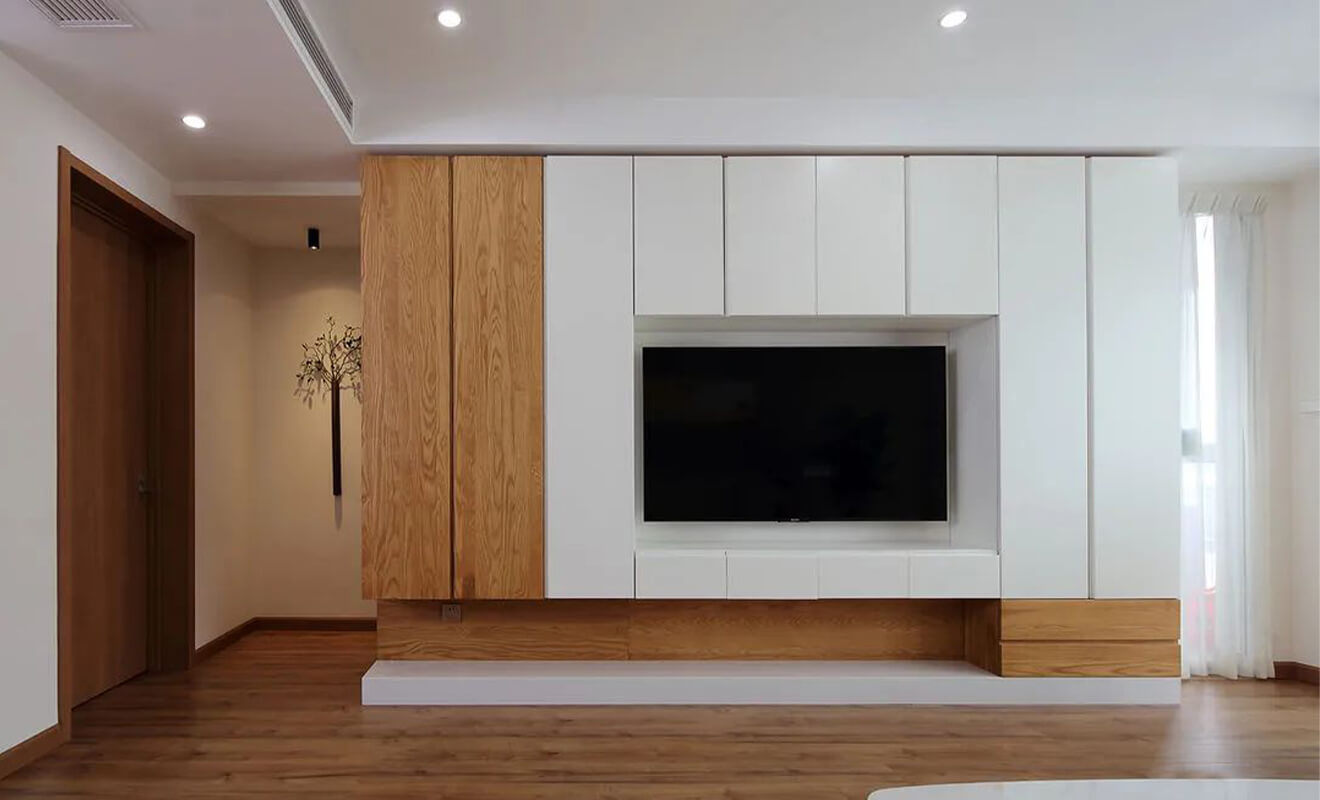 For homes with many items, floor-to-ceiling cabinets can accommodate a considerable amount of storage, while the closed design also prevents dust from entering.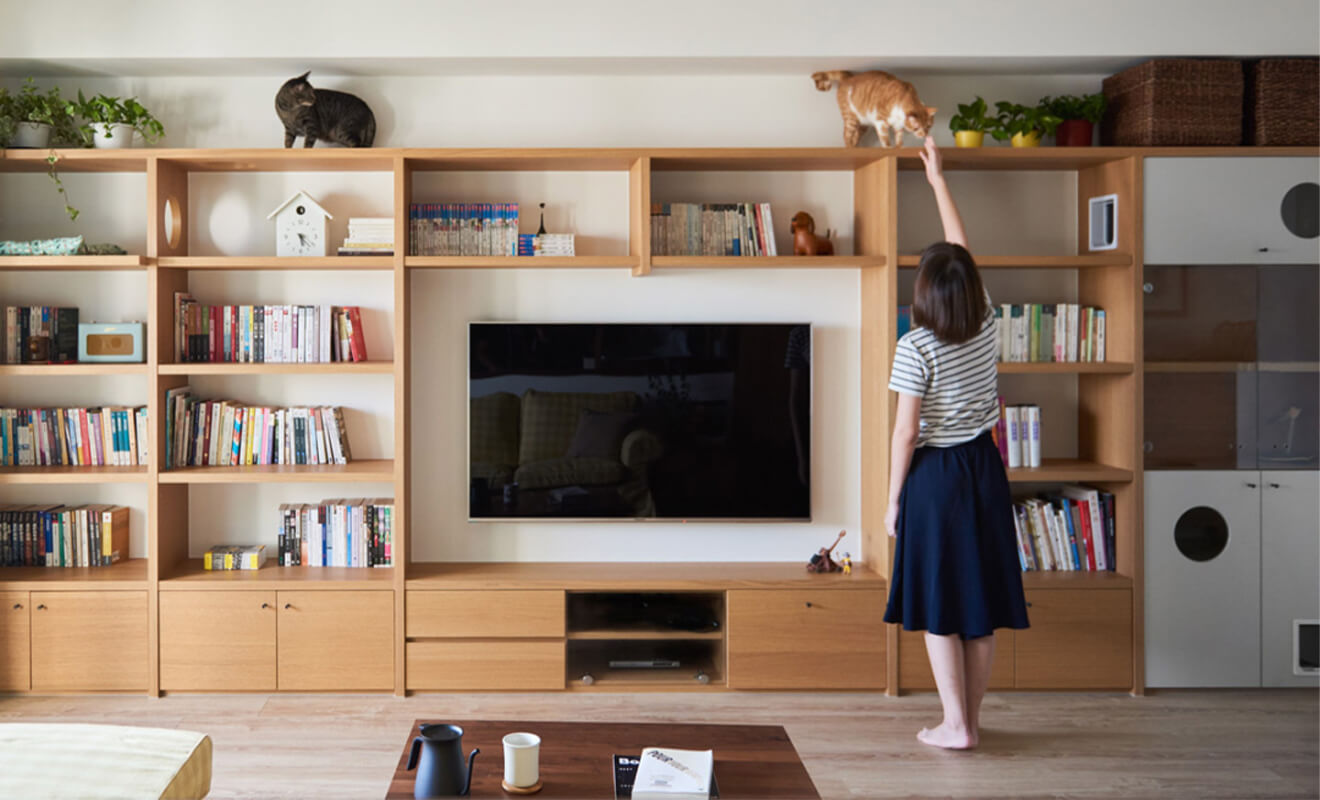 Open: Open background walls feature the TV cabinet in a shelf-like form, allowing for the display of various items, greatly enhancing the aesthetic appeal of the living room. For families with collectibles, artwork, or books, an open background wall will surely meet your preferences.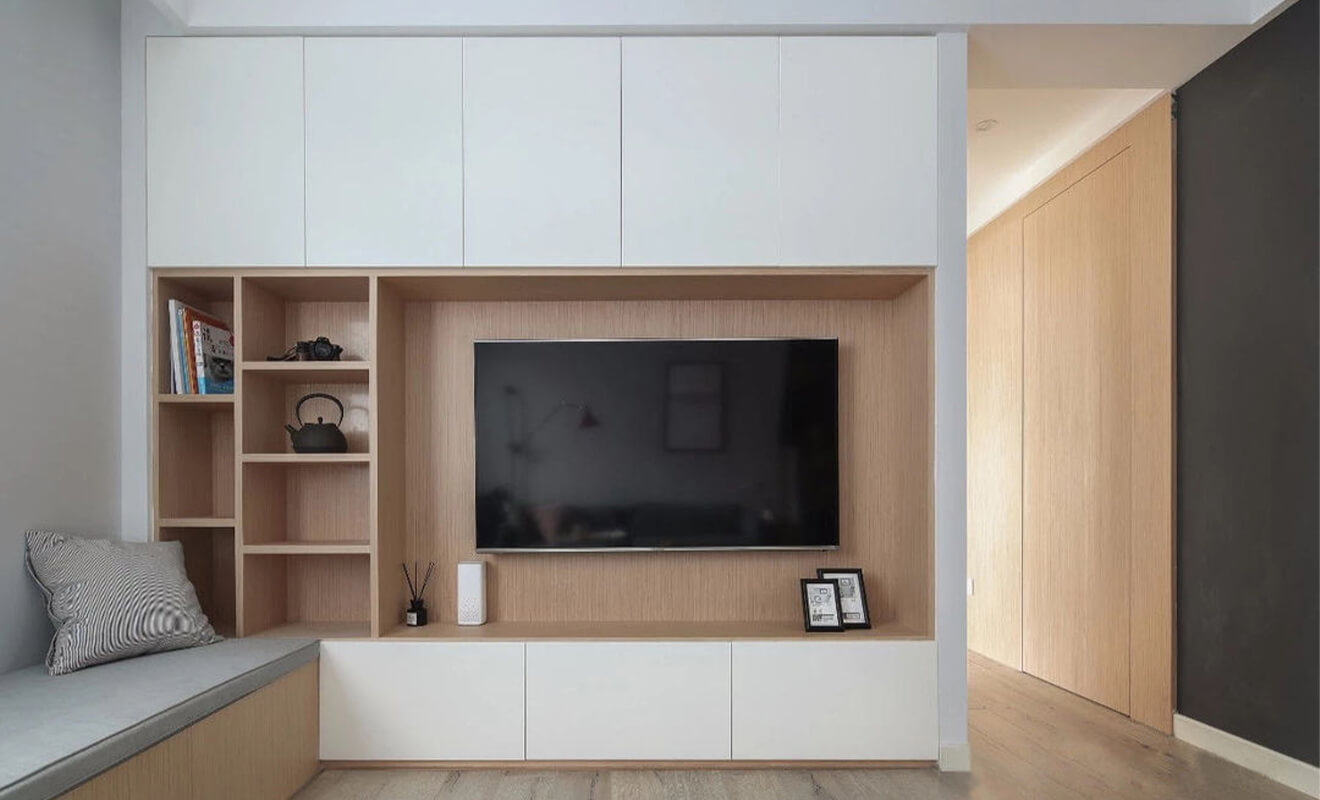 Semi-Open: Semi-open storage cabinets combine the advantages of both closed and open designs. They provide storage solutions while allowing for the display of certain items. This design adds layers and depth to the wall.