Sydney, Australia Villa Project
Product Supplied: Kitchen Cabinets, Bathroom Vanity, Wardrobes, other Cabinets
Technical Support: Customized Design, 3D Picture, Delivery, Installation Instruction
This full-house project is located in Sydney, Australia. Allure is responsible for the design and manufacture of the cabinets for this duplex villa.

According to the clients, the design the cabinetry follows the overall style of the house. Simplicity and neatness is the basis. Our approach is to ditch all the handles to makes it streamlined throughout.

Black cabinet finish create a simple but effective contrast with the rest of the neat, layered placements. We opted for sintered stone for countertops and backsplash. Natural texture enriches the space without cluttering it. According to the client, wooden table as a extension to the island, add aesthetics and functionality.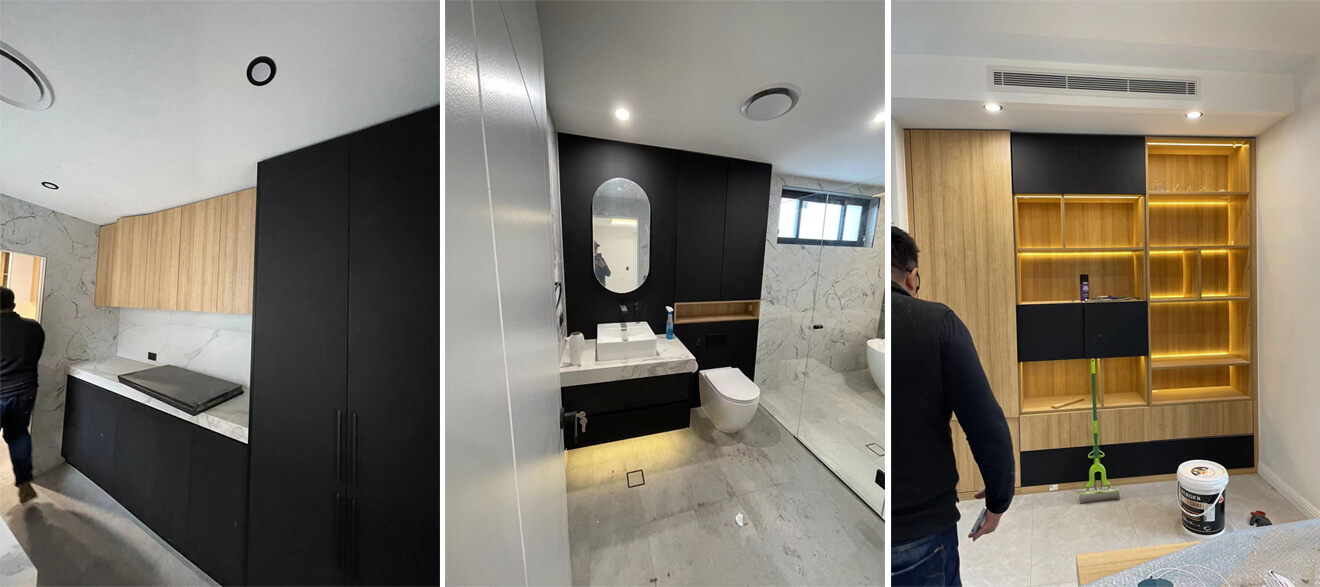 Light-toned wood surface and integrated lighting injects warmth.
Glass drawer cabinetry complete the sophisticated look in open areas.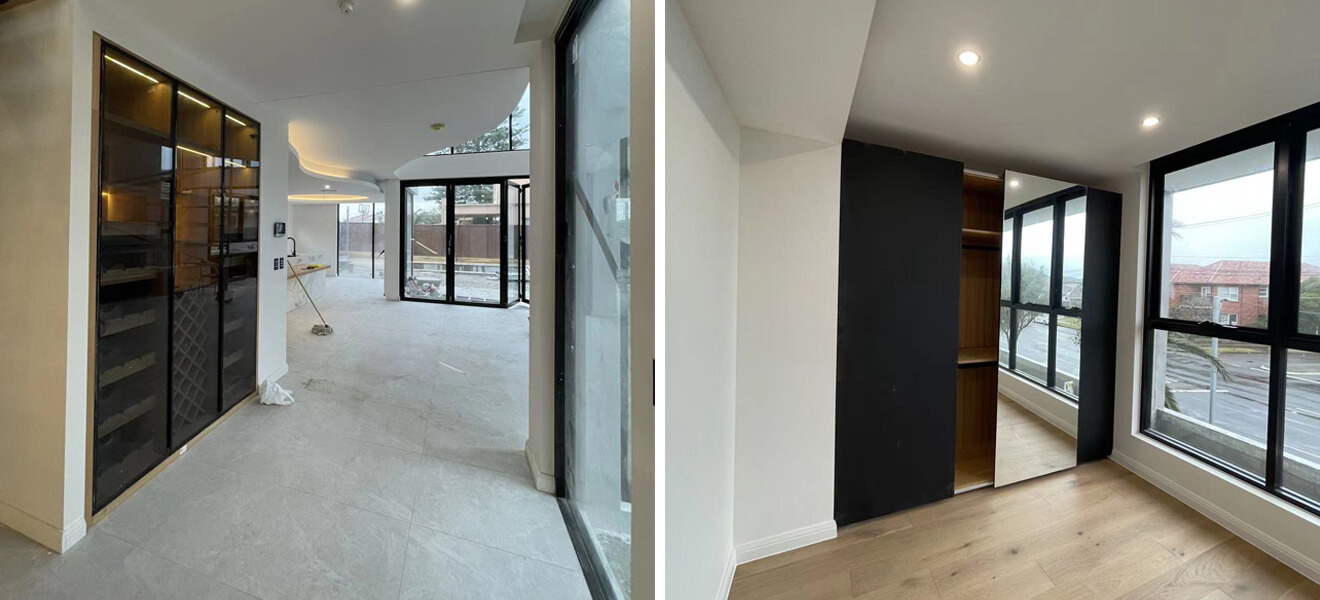 The wardrobe features a sliding mirror door convenient for dressing.