Shenzhen, China Full House Project
Product Supplied: Kitchen Cabinet, Wardrobes, Side Cabinets
Technical Support: Customized Design, 3D Picture, Delivery, Installation Instruction
The full house project is located in Shenzhen. The client has chosen white lacquer and wood finish combo for most of the cabinets. Allure has three main schemes for this full house project.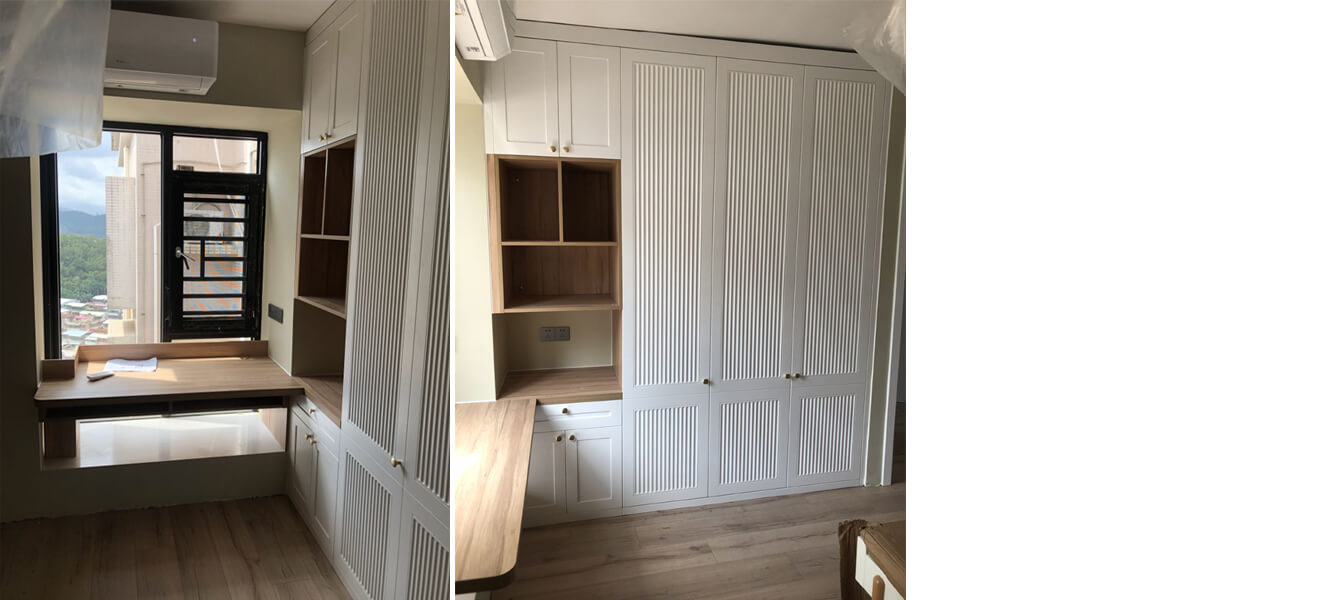 For white-lacquered cabinets, some are full closed storage cabinets, or leave a section of open shelving in a warm wood tone siting between the cabinetry. That's ideal for displaying personal favorite items while also giving the room more warmth.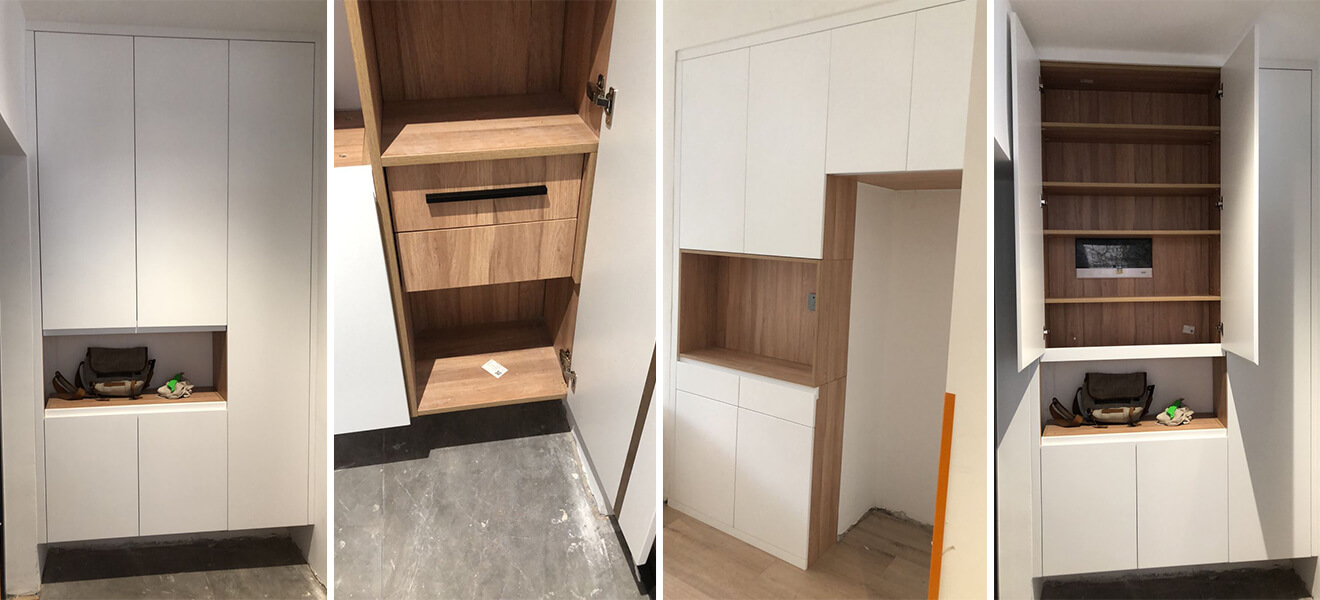 wardrobes are entirely in wood finish.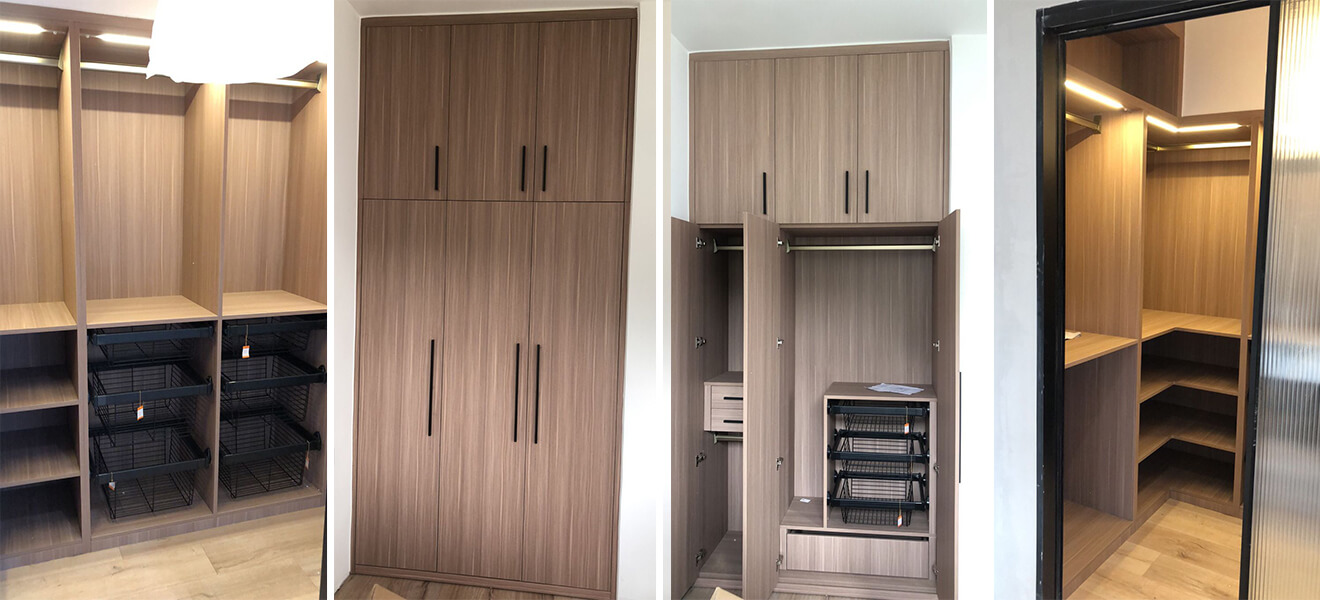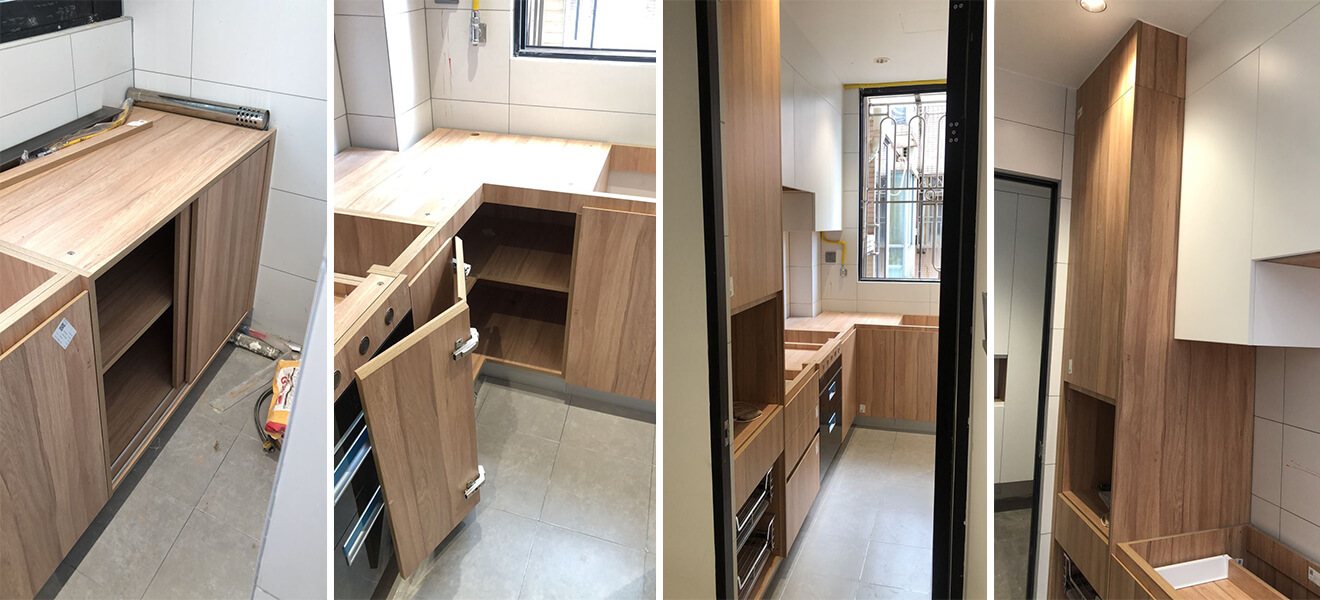 We paired the kitchen with white wall cabinets and wood base cabinets.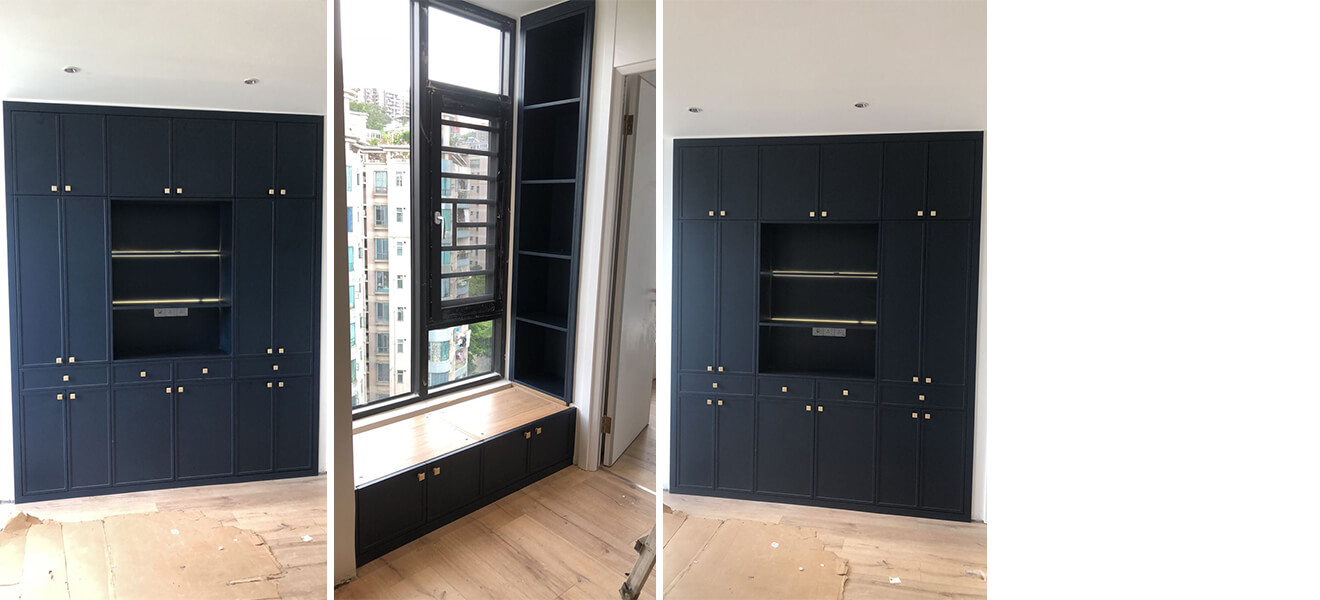 According to the client's requirements, Allure also designed built-in cabinets in navy blue, which is very eye-catching but not that flashy.