New York Full House Project
Product Supplied: Kitchen Cabinets, TV Cabinet, Bathroom Cabinets, Other Home Furnishings
Technical Support: Customized Design, 3D Picture, Delivery, Installation Instruction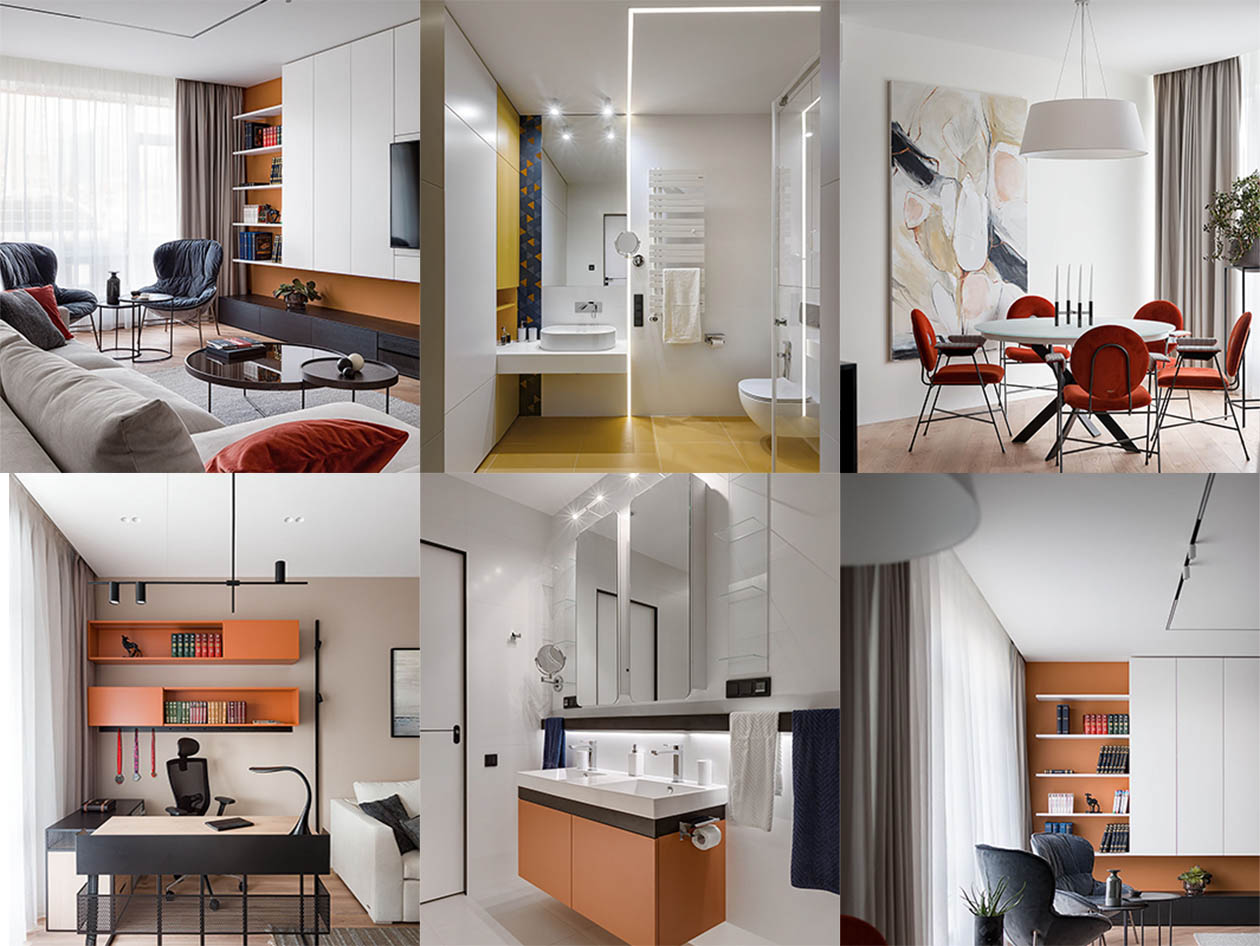 Here's a proof that we can still embrace color while designing a minimalist kitchen.
The client wanted more colors without cluttering the airy,bright space.So we designed great solution: a minimalist base,wide scale of soft white with black hardware,while color-painted cabinetry distinguish themselves in the open space. According to the client's favor,the cabinets are painted red,blue and orange."They're tiny," said the client, "but they're the most attractive in the house."
To strengthen the effect, we introduced yellow to the washroom, changed the bed and chairs with colored ones correspond with the cabinets.