Melbourne, Australia Apartment Project
Product Supplied: Kitchen Cabinets
Technical Support: Customized Design, 3D Picture, Delivery, Installation Instruction
The smooth progress of Allure apartment project is in Melbourne, Australia. The main scheme is white and wood combo. White feels neat and cozy while natural wood grain makes the space warm and inviting.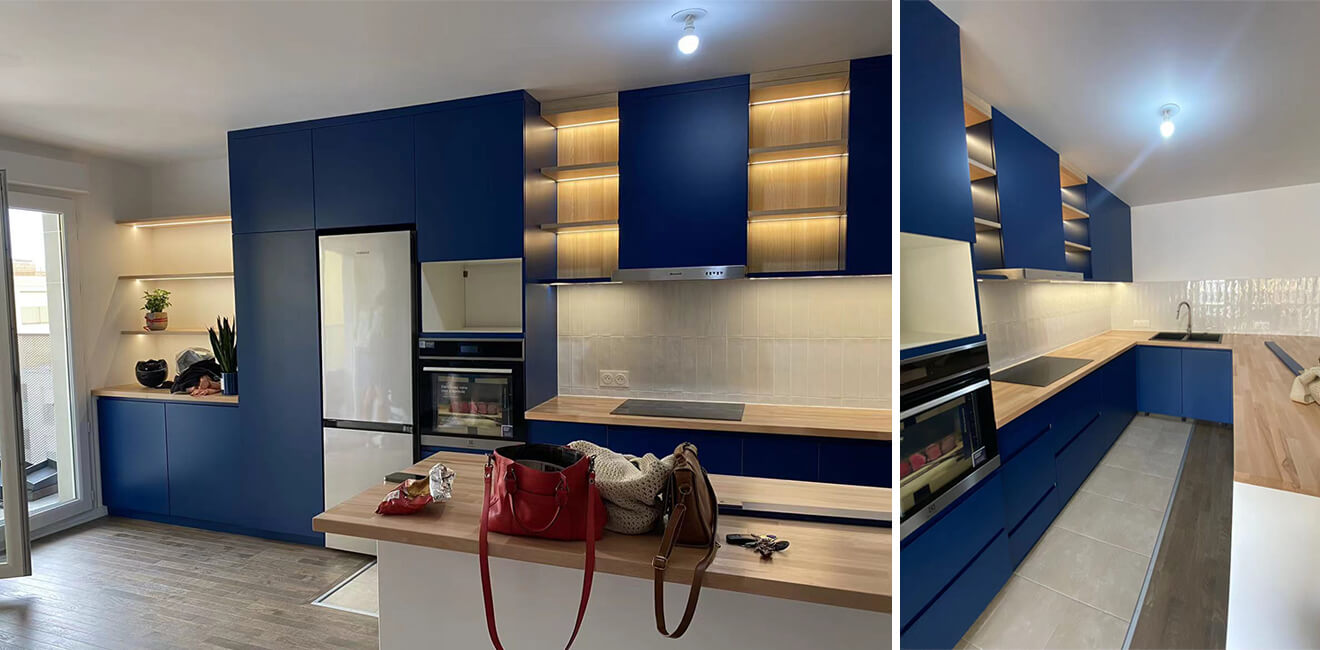 One of the kitchen cabinets incorporates dark blue for contrast, which is a very popular color for kitchen cabinets. The kitchen cabinets are made into a U-shaped with an island. The kitchen looks stylish.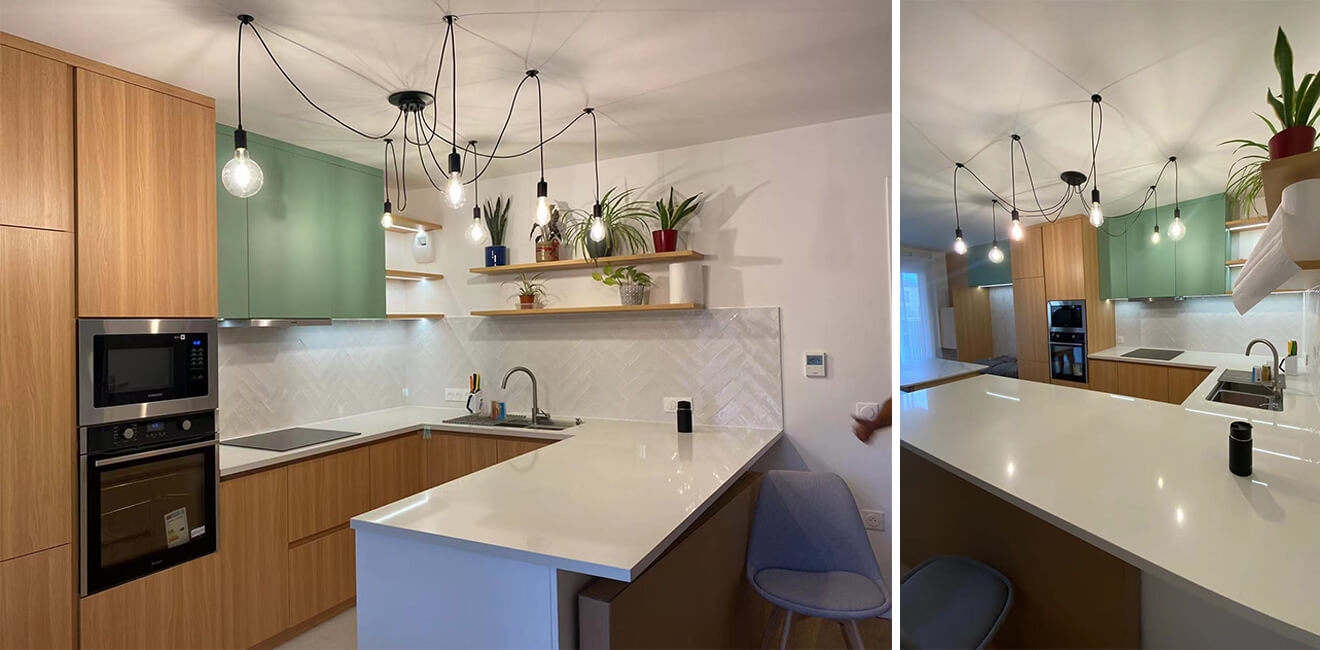 In addition to choosing blue, the client also opted for green for the wall cabinet. Green wall cabinet and open shelving add more laidback atmosphere to the interior of the apartment.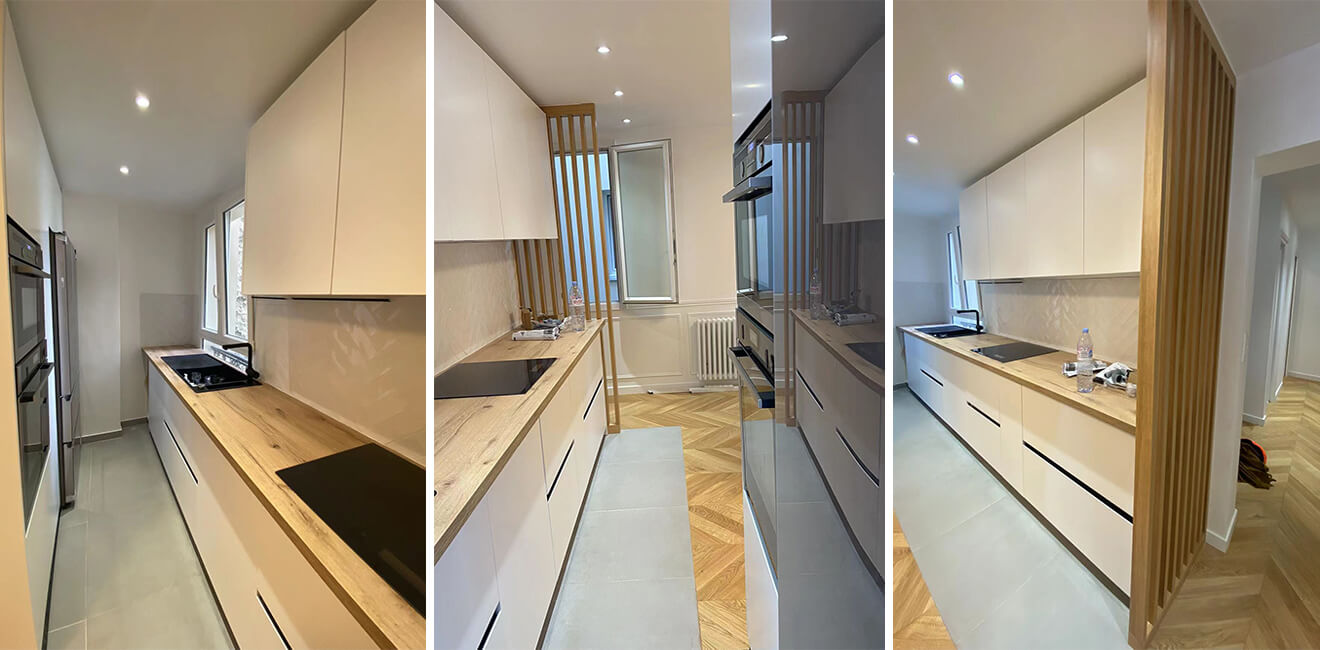 Based on the layout, this galley kitchen cabinet design makes the most of the storage space. The kitchen features white cabinets, wood countertop, grille partition and built-in appliances. Everything is tucked behind closed storage for a calm, clutter-free atmosphere.