Apartament AC1 Sintra Project
Product Supplied: Kitchen Cabinets, Bathroom Cabinets, Wardrobes
Technical Support: Customized Design, 3D Picture, Delivery, Installation Instruction
At the client's request, the project started with a crowd favorite: crisp white. The color offers a light and spacious feel the it can make a room much airier than it really is. Matte finishes enhance the effect.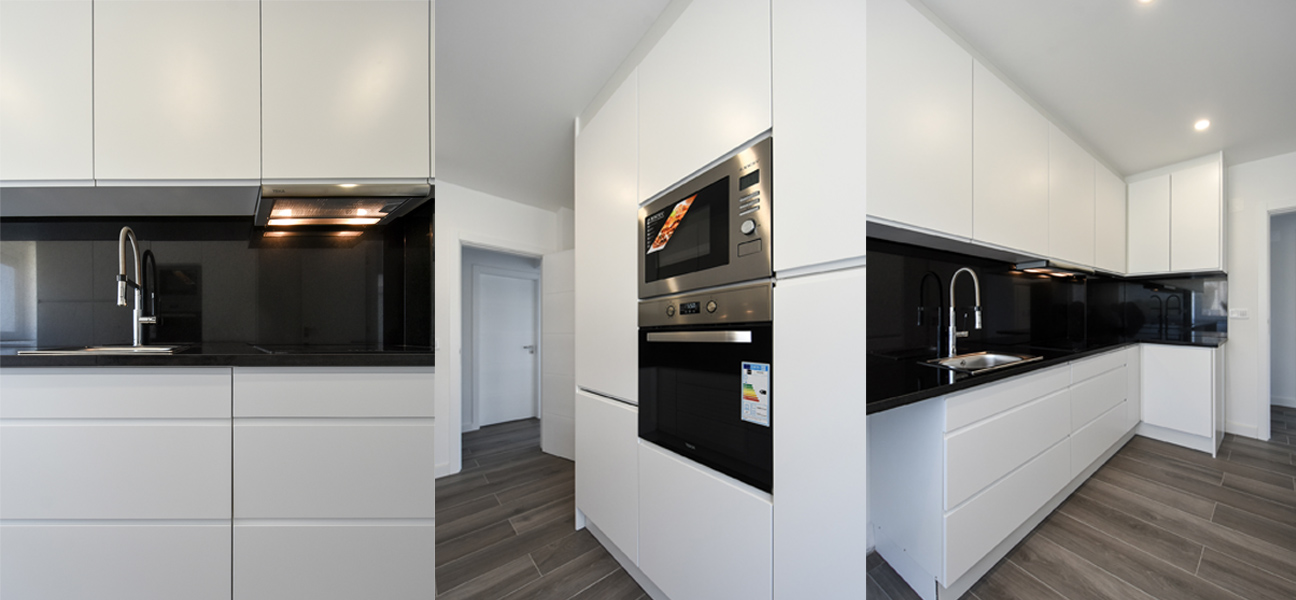 For kitchen cabinetry, we opted for gloss black for backdrop and countertop, which interacts with light to make the space still feel bright. The kitchen is led to a minimalist look that meets client's request.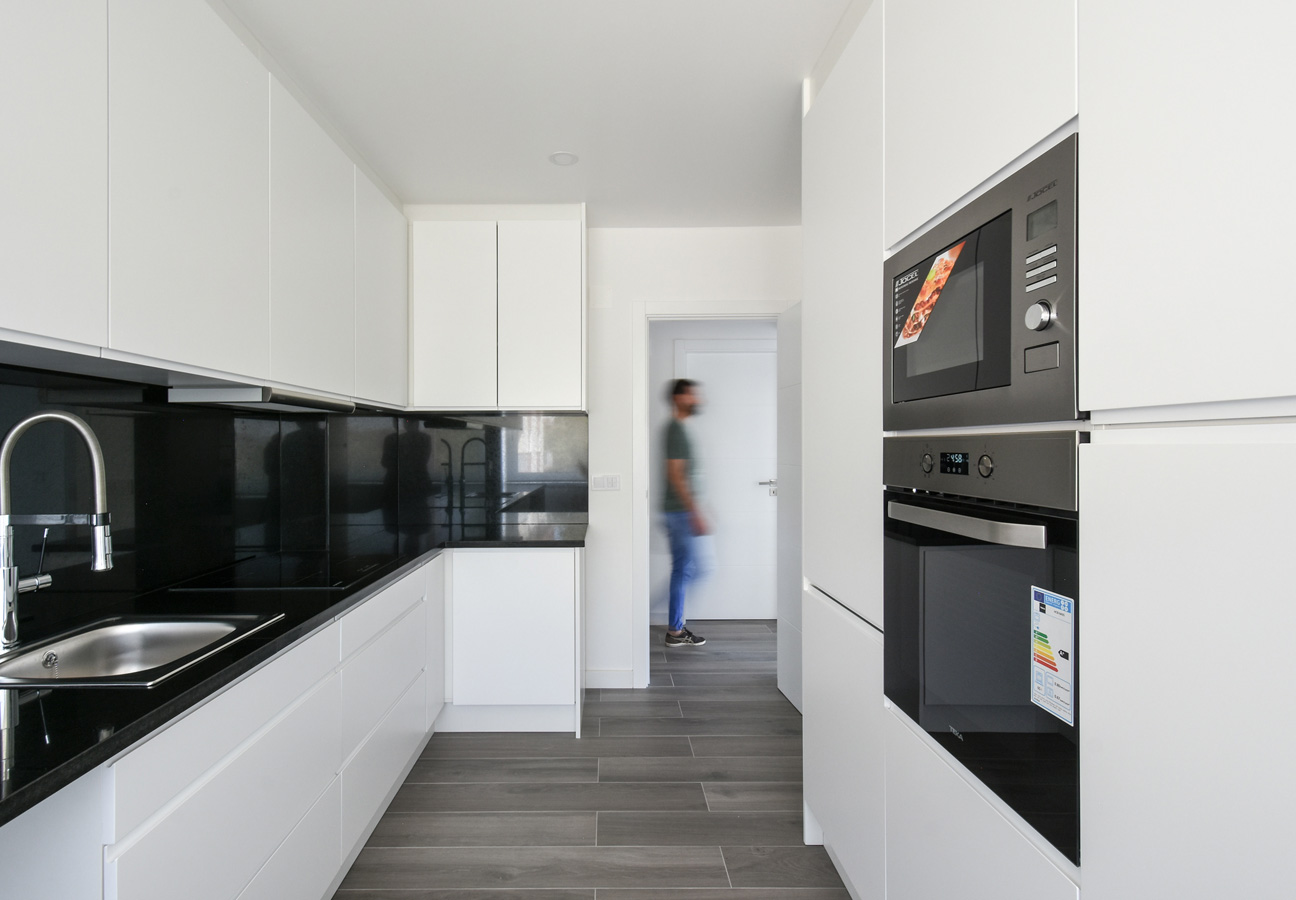 We set drawer bases for a further organization of kitchen items.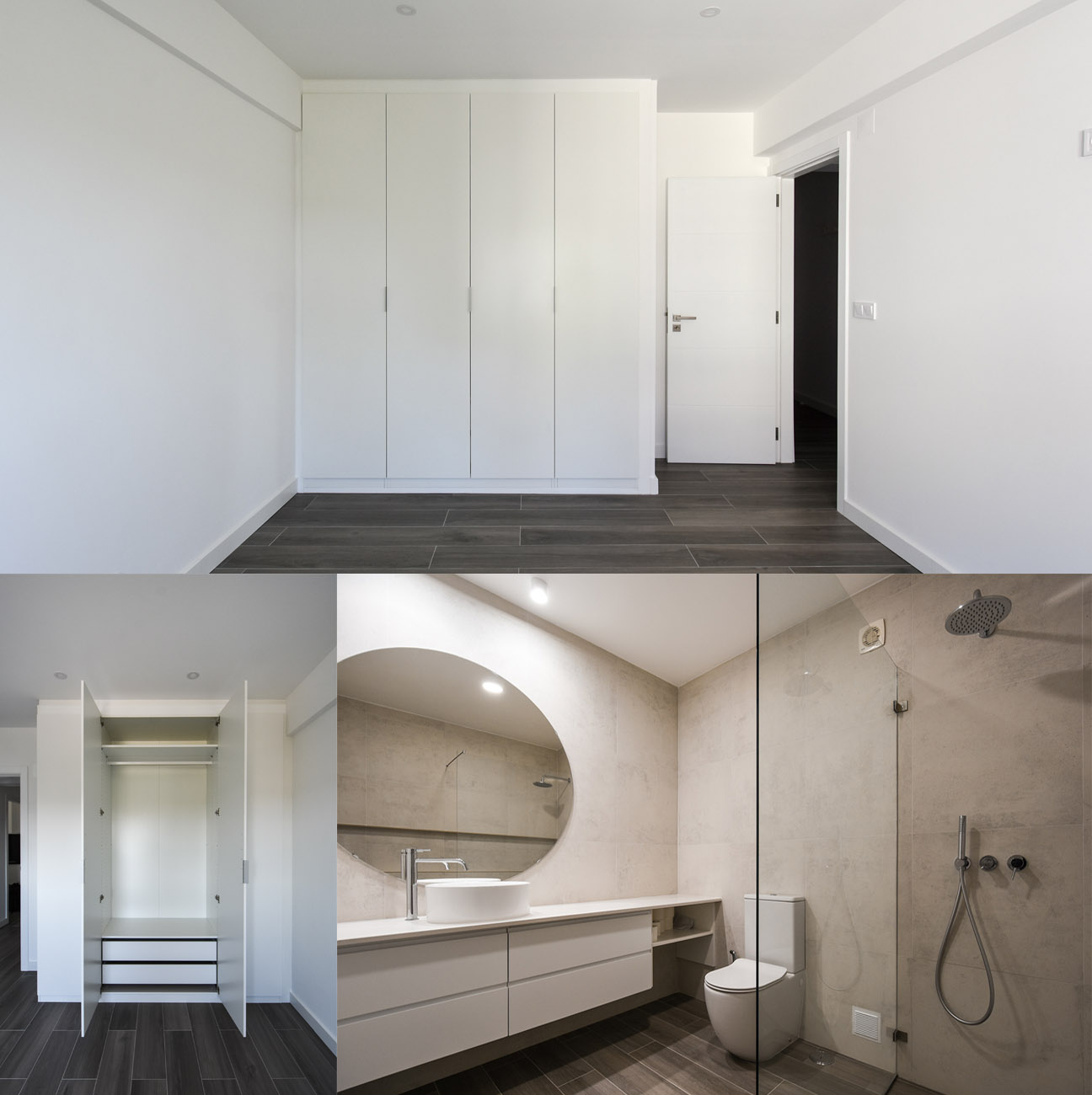 Wardrobes and bathroom vanities follow the minimalist style in all-white, laying a foundation of more possibilities to express various tastes.