Versatile Cabinet Customization Feature: Open Cabinet Design
The importance of storage in a home is self-evident, and the most commonly used storage solution is cabinets, which not only serve the purpose of organization but also offer a display effect. Currently, most cabinets lean towards closed designs, which may be visually appealing but not very convenient when retrieving items. To improve the efficiency of cabinet usage, today we introduce another design approach - the open cabinet cabinet. It involves creating cabinets with a semi-open design, with part of it enclosed for storage and the other part open for displaying items.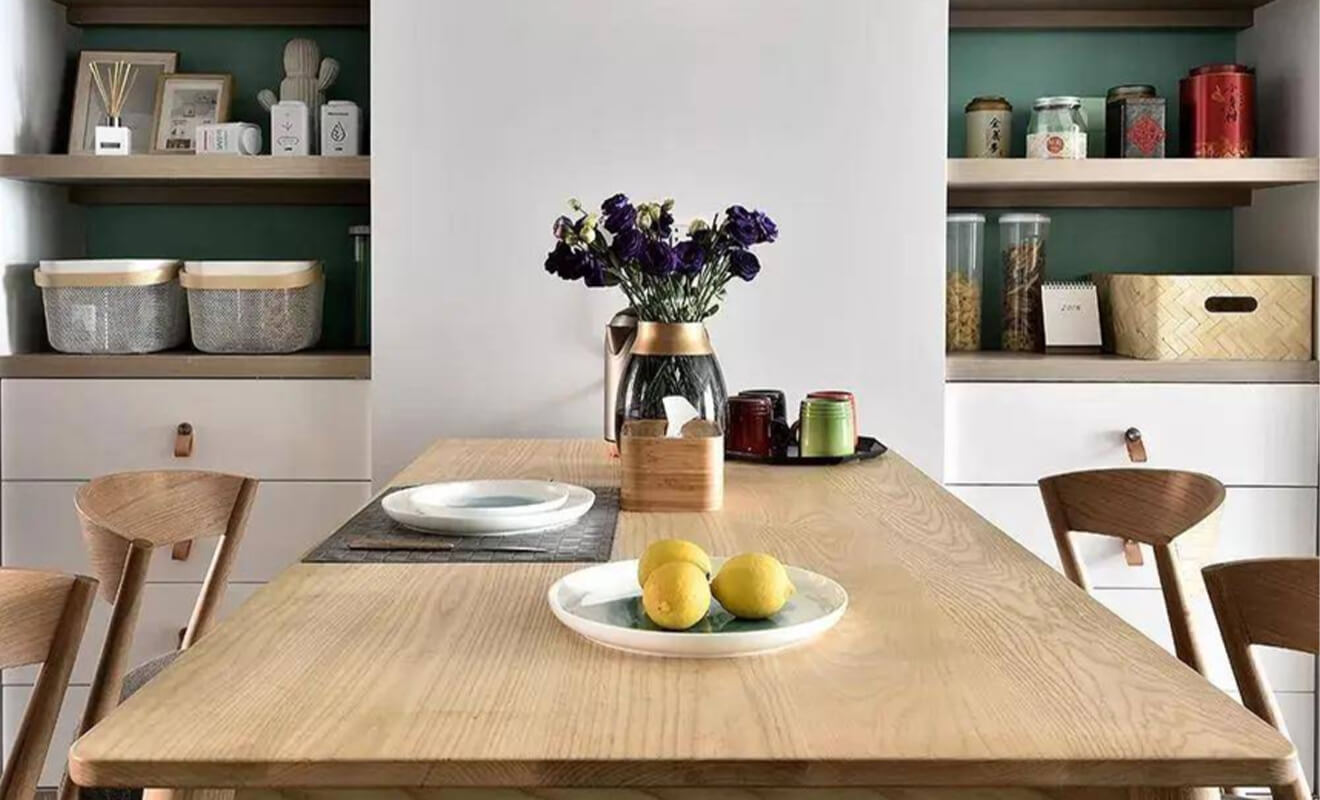 1.Design Advantages
Enhanced Aesthetics: Whether cabinets are designed to be fully closed or fully open, they can appear somewhat monotonous, resulting in a decrease in aesthetic appeal. However, incorporating open cabinet elements not only adds depth but also enriches the overall spatial experience.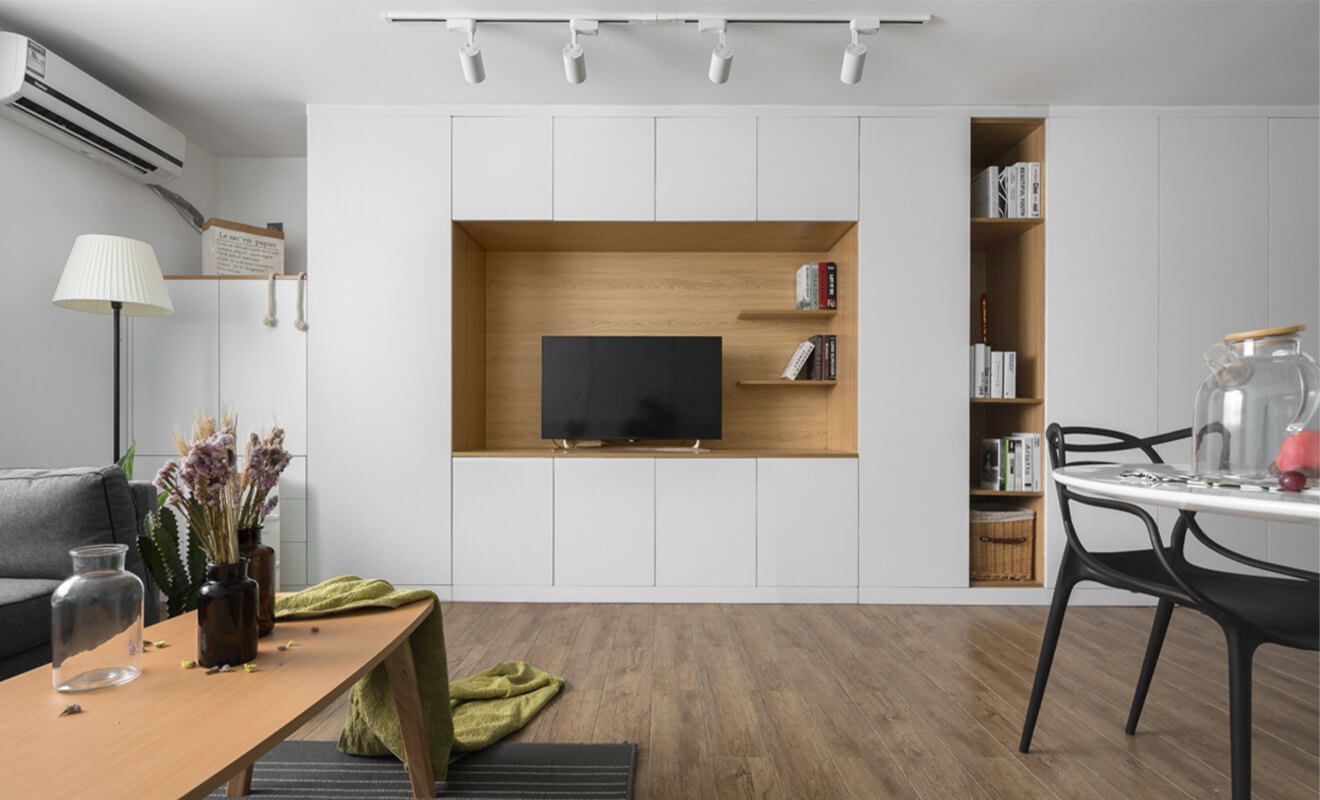 Increased Functionality: The primary purpose of storage cabinet design is to provide convenience in organizing items, and the addition of open cabinet design enhances the cabinet's functionality by offering display, storage, and arrangement capabilities, thereby fulfilling the diverse needs of residents.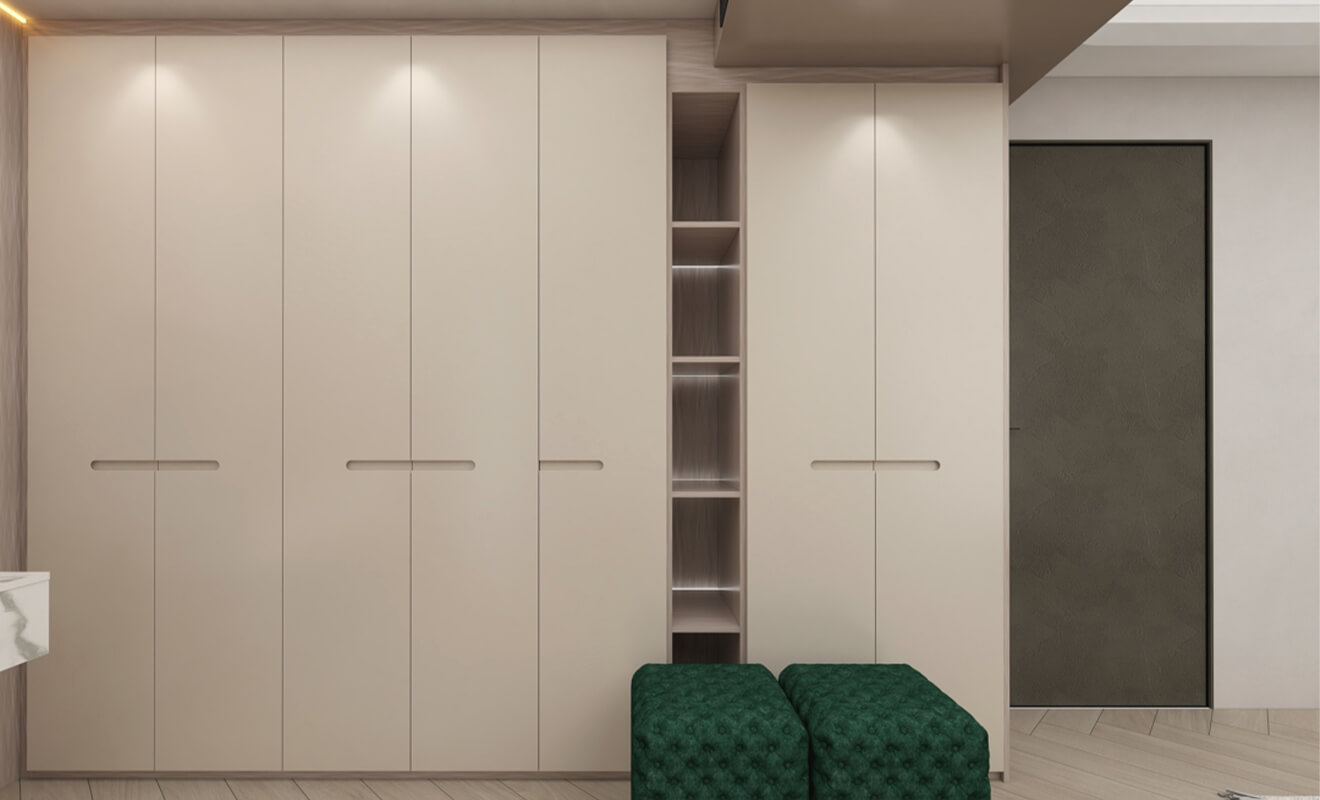 Assisted Organization: In addition to the aforementioned advantages, the open cabinet design serves a crucial purpose: assisting in organization. While storage cabinets are typically used for infrequently used miscellaneous items, commonly used items tend to accumulate on countertops, resulting in clutter. Open cabinets can be used as a supplementary space to store frequently used items and declutter countertops.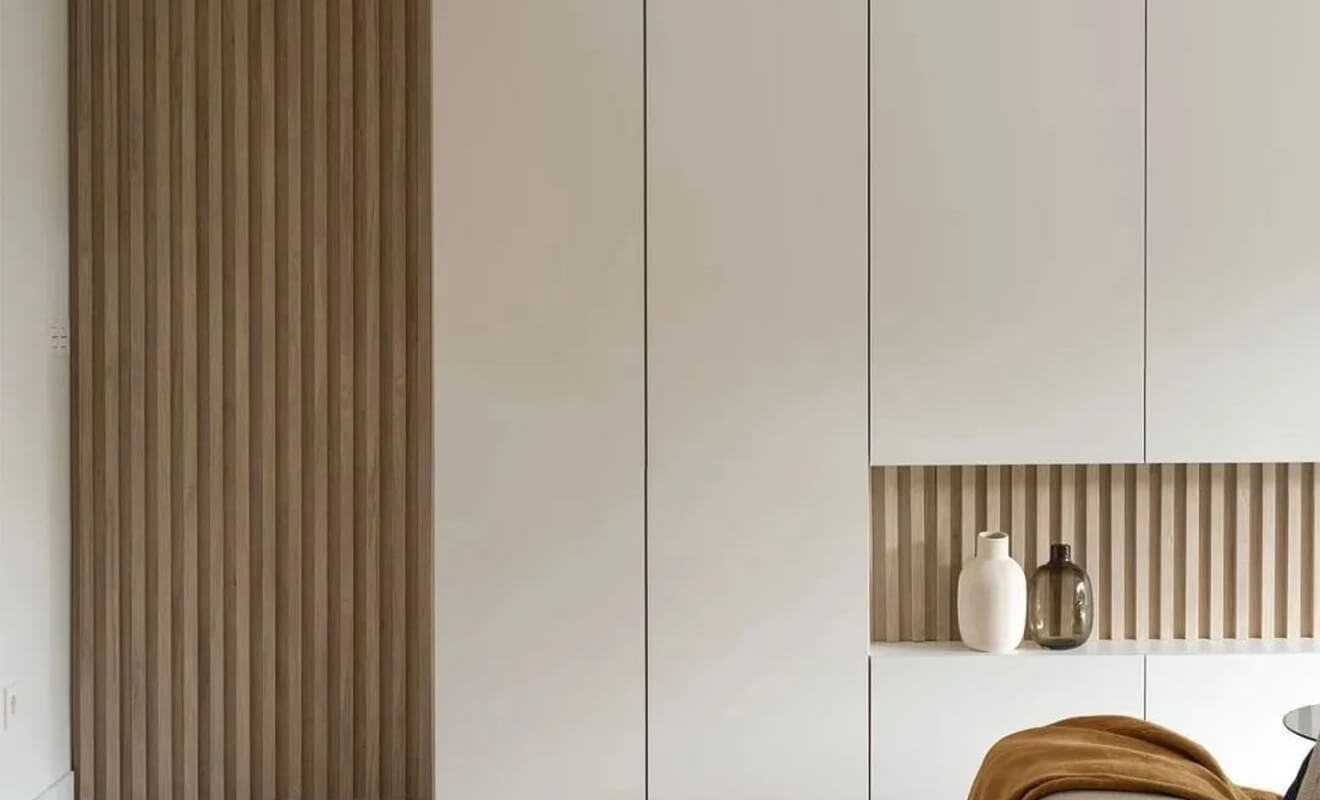 2.Open cabinet Formats
Single-Line Open cabinet: The single-line design is quite common, where an open space in the form of a straight line is reserved below, on the sides, or in the middle of the cabinet for storage or placement of other items.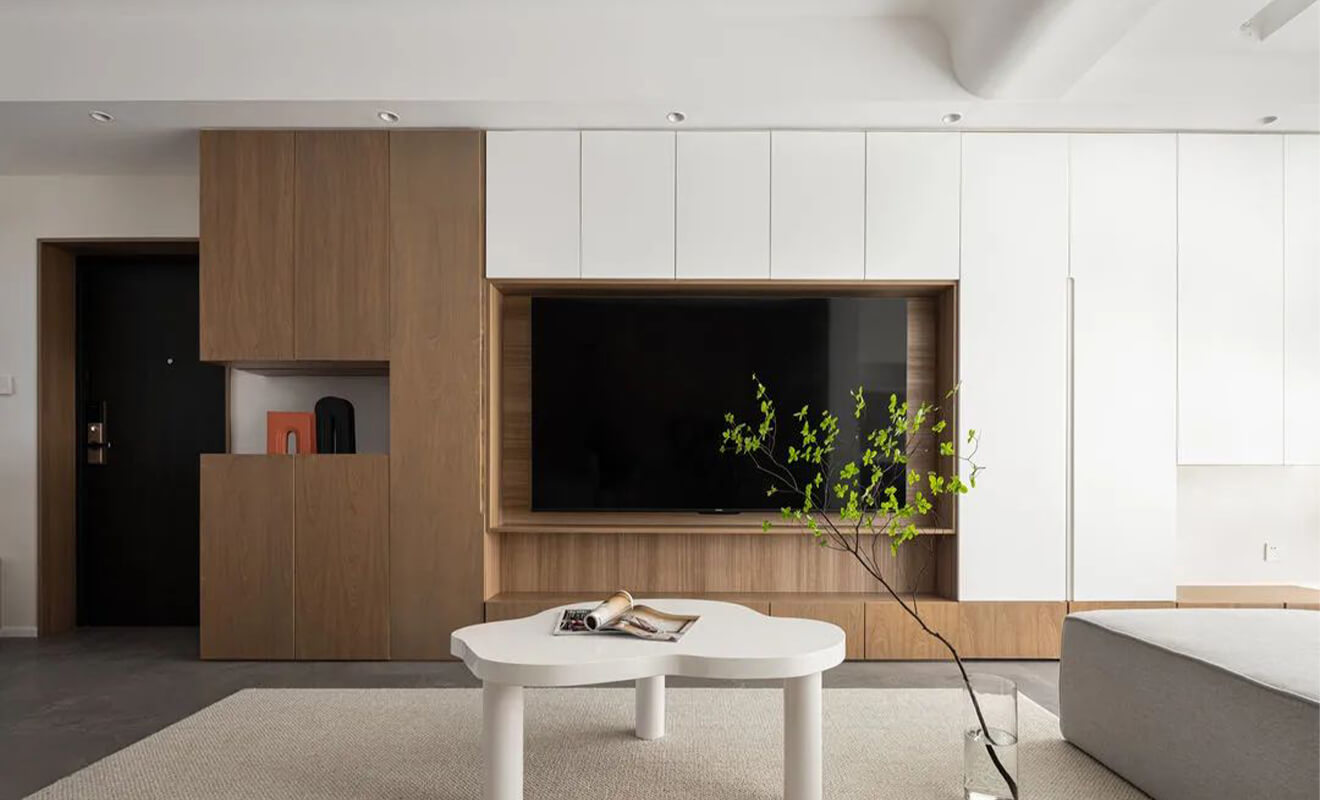 Symmetrical Open Layout: The symmetrical design features a row of open cabinets on one or both sides of the cabinet, creating a symmetrical layout. This style is often used for decoration, display purposes, book storage, etc., and specific dimensions can be determined based on requirements.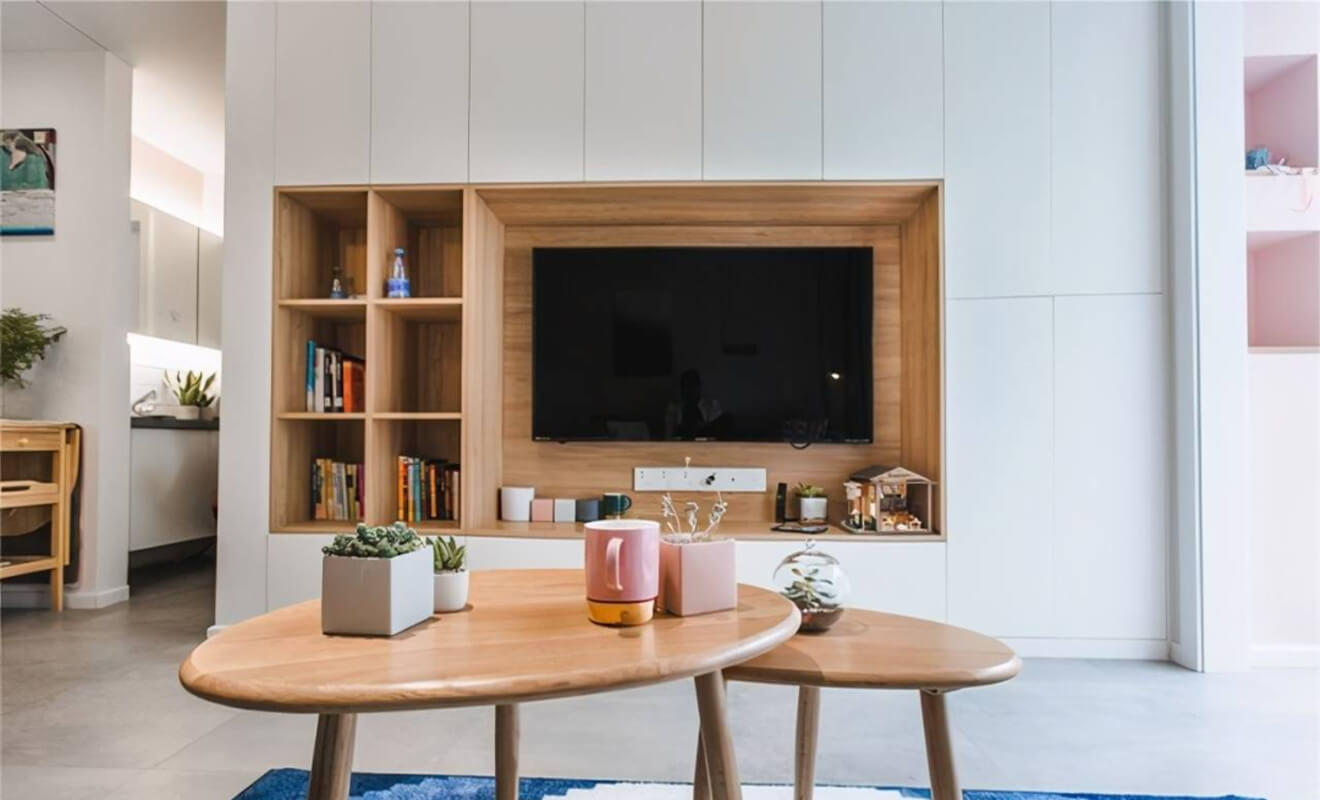 Integrated Open Layout: The open cabinet design of a cabinet is not fixed. By using a combination of open cabinet elements scattered throughout different corners of the cabinet, one can customize proportions. Common examples include a 2:8 or 3:7 ratio, breaking away from the conventional layout and presenting more possibilities.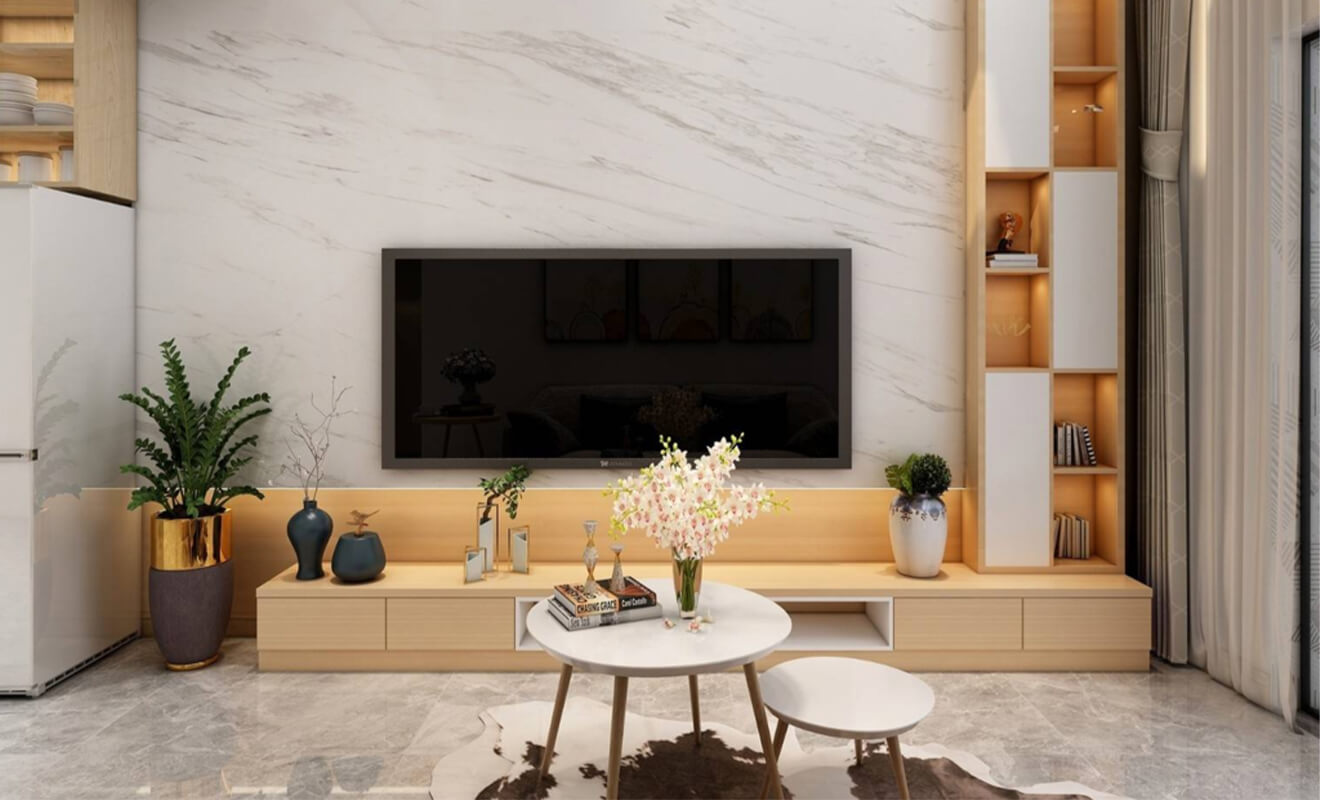 3.Open Cabinet Ideas
Entryway Cabinet: The entryway cabinet is an essential storage unit in a home, typically installed near the entrance door for storage and separation purposes. Apart from storing shoes, it should also provide a convenient spot for placing everyday essentials like keys, bags, transit cards, etc. Hence, incorporating an open cabinet in the middle of the entryway cabinet at an appropriate height is ideal. On the other side, embedding a shoe-changing bench adds further convenience for taking off and putting on shoes.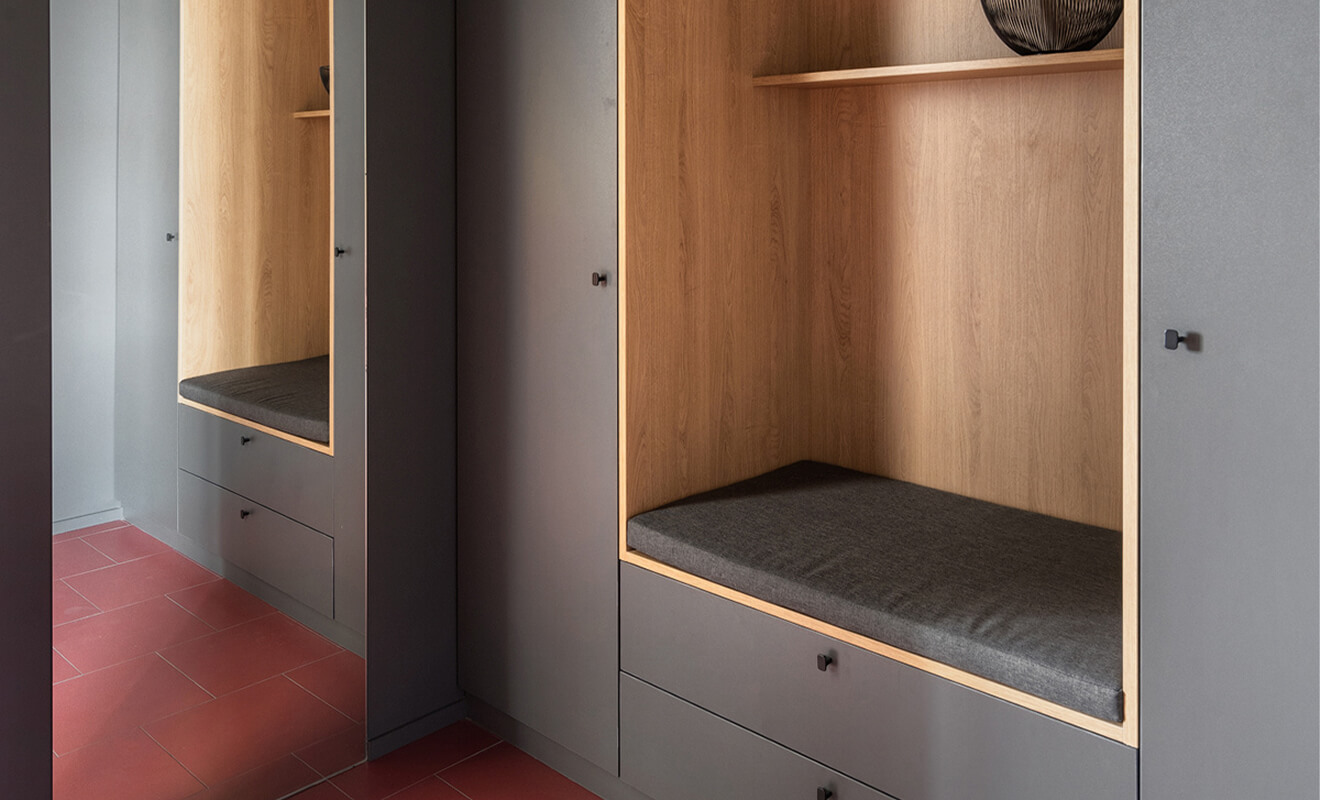 TV Cabinet: In small living rooms, a TV cabinet is usually necessary to fulfill storage, display, and cable management requirements. If the entire cabinet is closed, it may create a visually oppressive atmosphere. However, integrating concealed and exposed elements allows for a more spacious ambiance, combining storage and display to enrich the spatial hierarchy.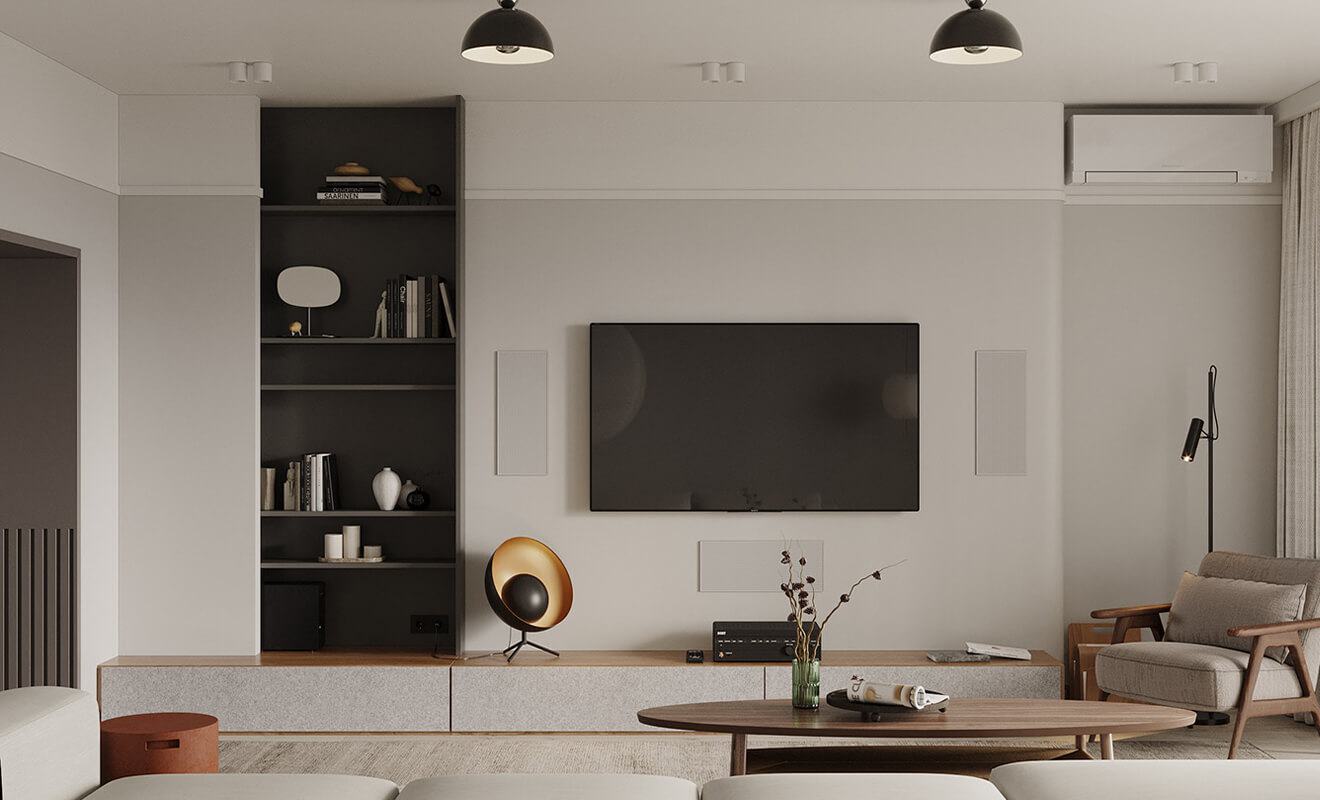 Sideboard: The purpose of a sideboard is to alleviate the storage burden in the kitchen and dining area. It is commonly used to store small appliances, tableware, and miscellaneous items. By adding open cabinets, the chaotic nature of the dining table can be improved, facilitating easier access. Preparing designated spaces for electrical sockets also makes it convenient for placing small appliances later on.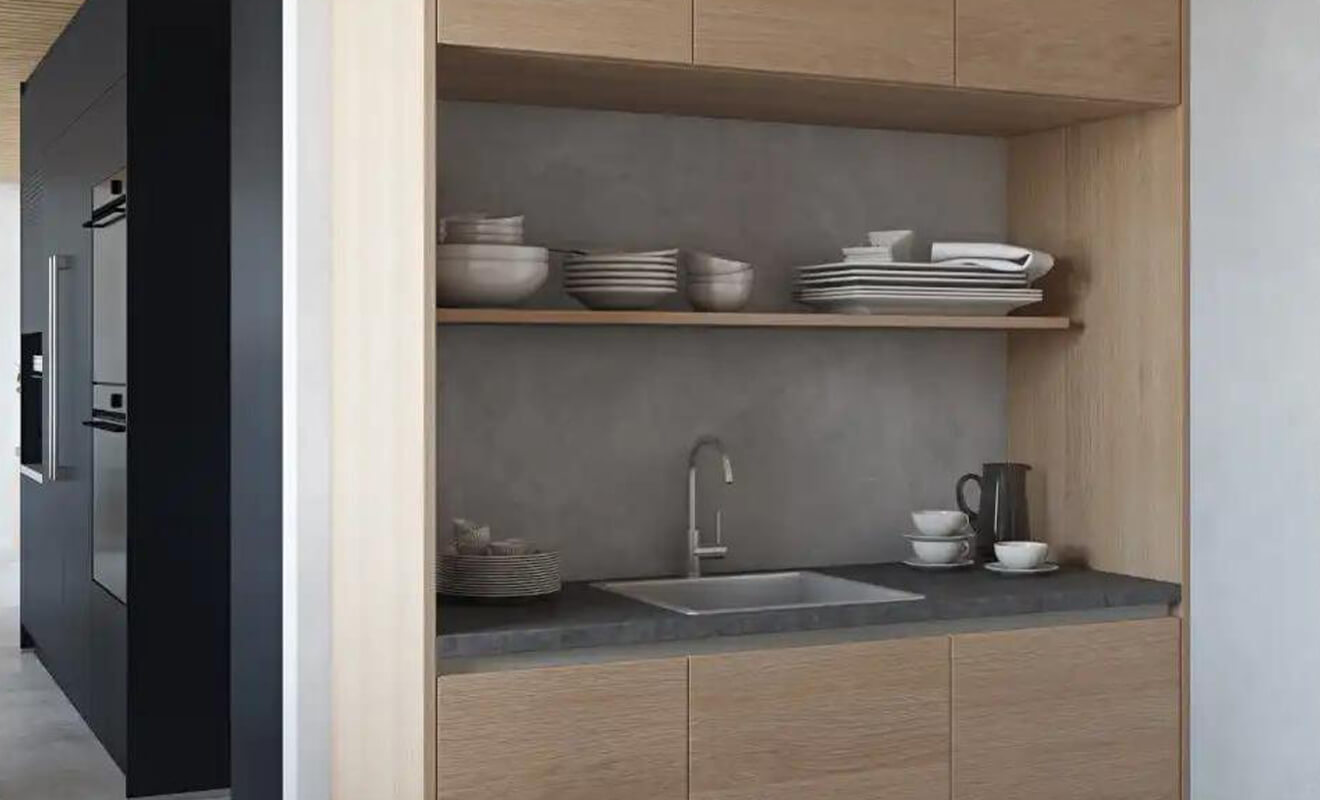 Kitchen Cabinets: In the overall kitchen layout, cabinets play a significant role in storing various kitchen utensils, tableware, and appliances, making the overall storage more organized. When designing kitchen cabinets, open cabinets can be incorporated at the bottom of overhead cabinets to store commonly used cutlery, condiments, or cleaning supplies, making them easily accessible and saving wall space.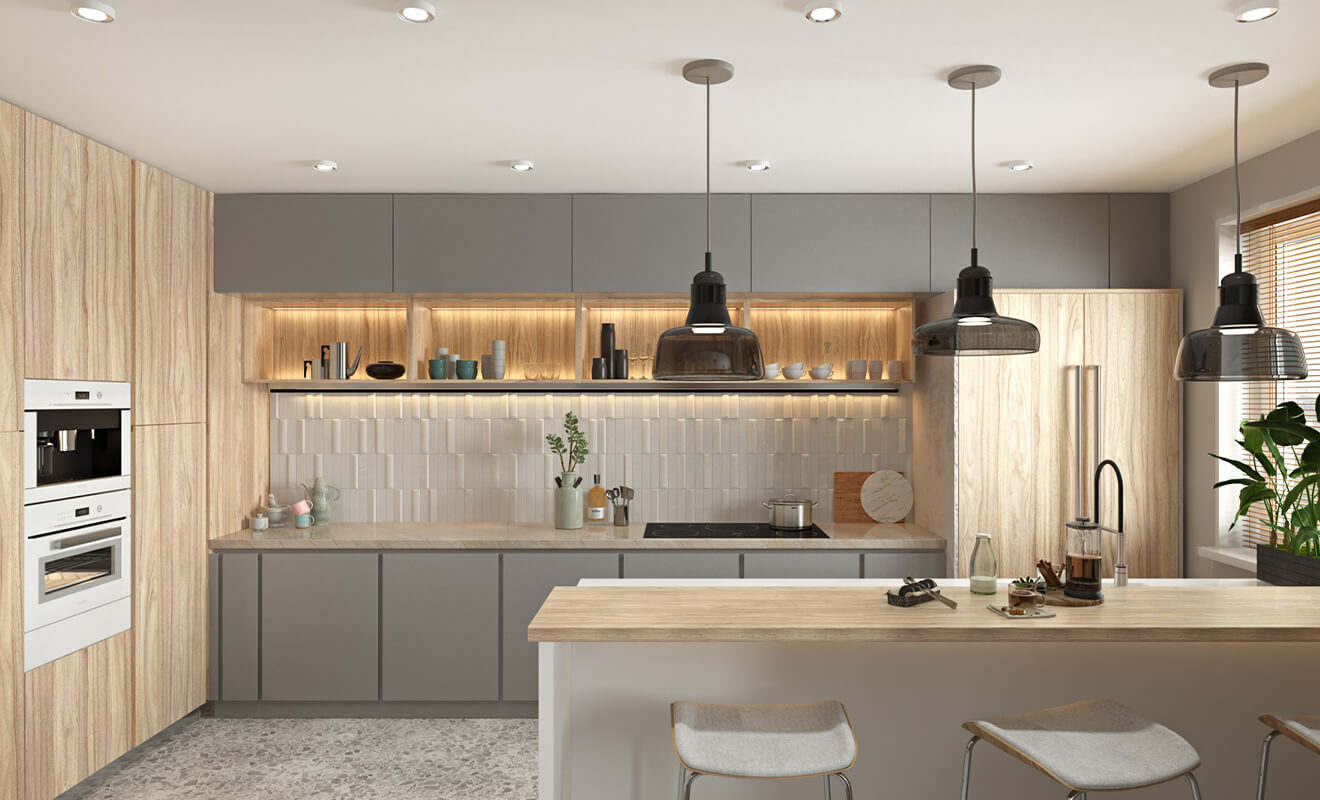 Wardrobe: If there is no bedside table, the wardrobe can be designed in an L-shape, utilizing the open cabinet space as a substitute for a bedside table. Alternatively, a specific section can be dedicated to storing secondary clothes, eliminating the need to purchase a separate clothes rack and saving space.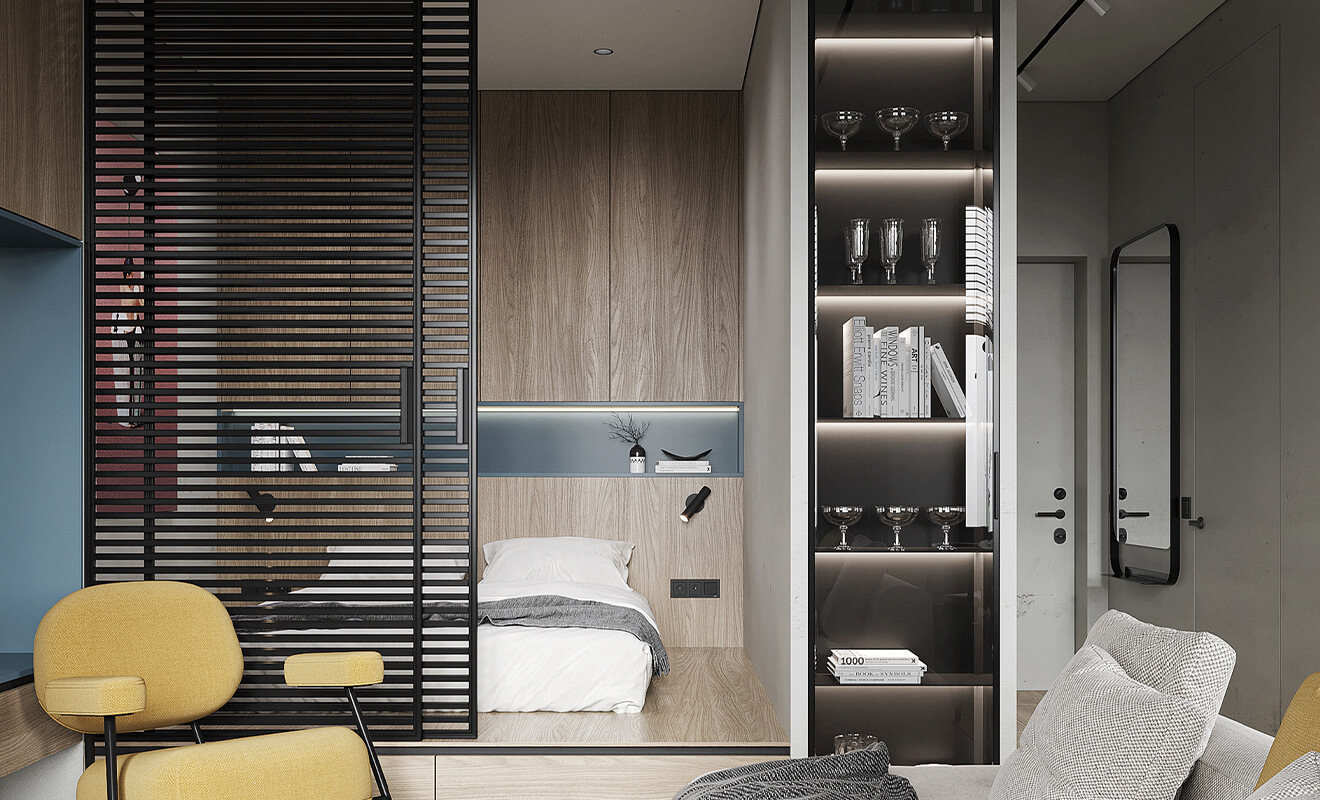 By incorporating open cabinets into storage cabinets, we can transform a single cabinet into multiple functional units, enhancing convenience for residents while achieving a balance between practicality and aesthetics. When planning your living space, consider this layout to elevate the overall comfort of your home.