Whole House Cabinet Project In Shenzhen, China
Product Supplied: Kitchen Cabinets
Technical Support: Customized Design, 3D Picture, Delivery, Installation Instruction
According to the client's demands, Allure has designed this large traditional kitchen for this villa. This furniture-style cabinetry is rich in detail and elegance. It owns the beauty from both natural wood and the craftsmanship.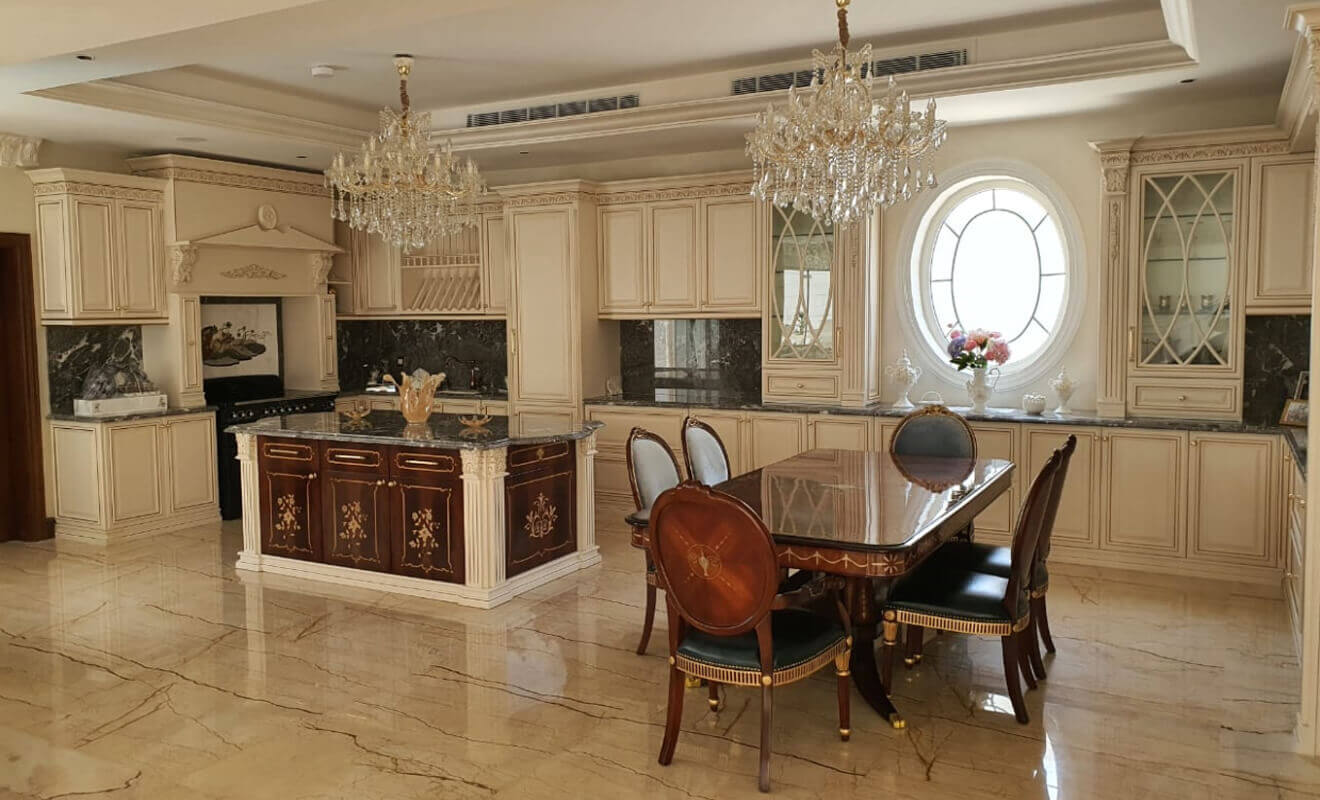 Beautiful molding details painted with gold are very eye-catching. Handles, knobs and huge lighting pendant show classic. To inject comfort and warmth, the cabinetry is painted a cream color.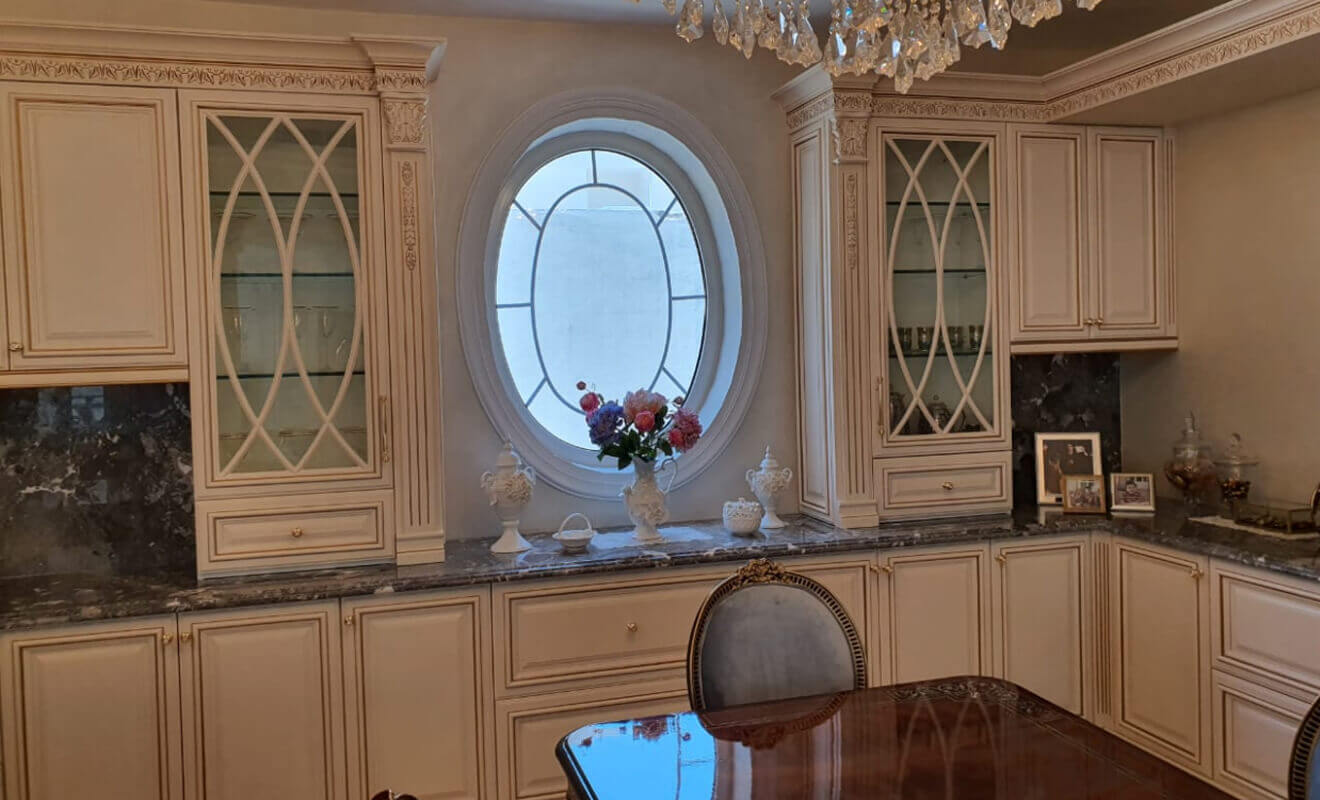 Glass-fronted upper cabinets can showcase the owner's favorite kitchen items.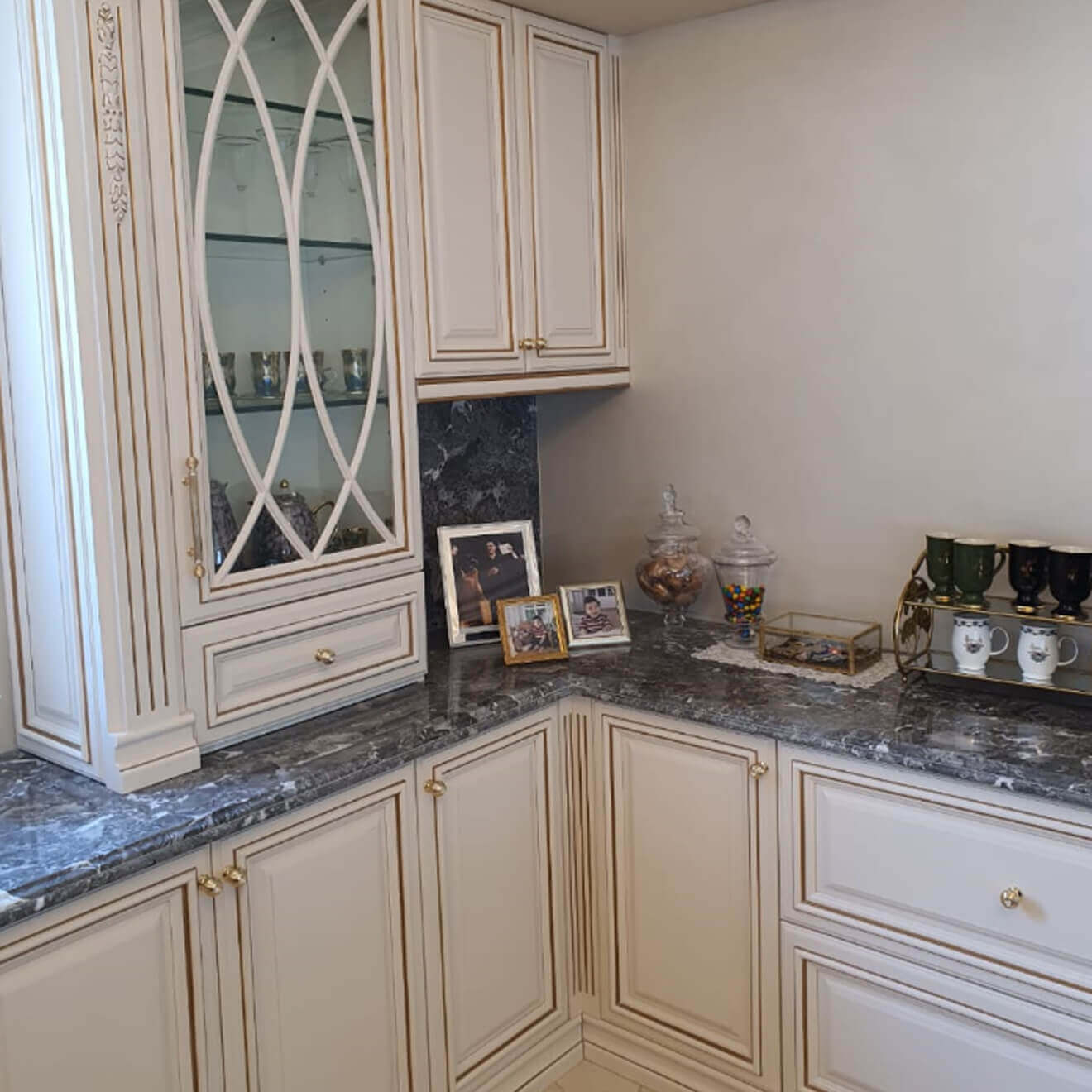 Grey marble countertop adds contrast and natural stone grain to the overall look. Backsplash is also well decorated.
The island features contrasting tones, pattern made by veneer inlay, which is an exquisite craftsmanship, and glossy finishes make the island a focal point here. It also provides extra storage space and worktop.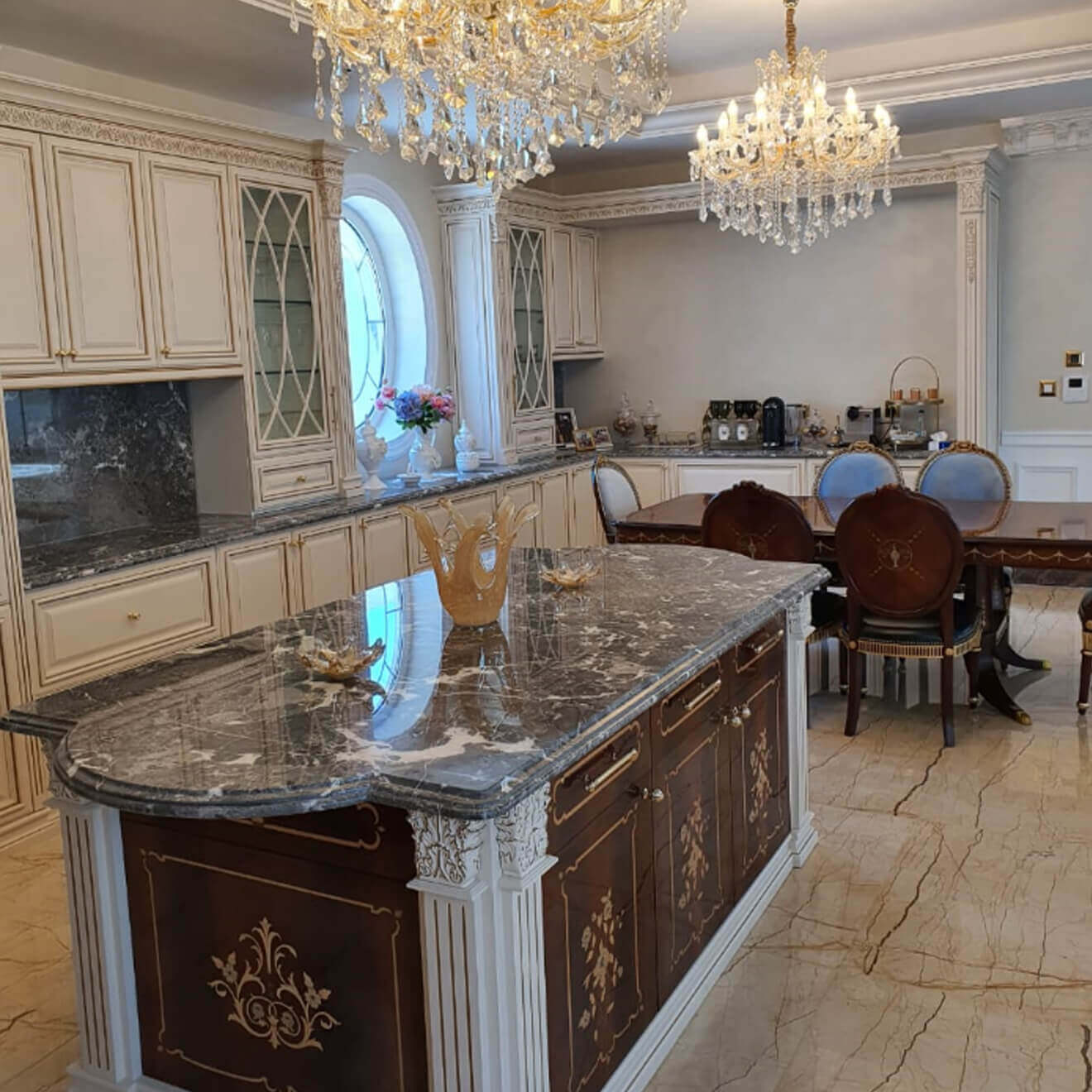 Cooking and prep is divided clearly for safety. Sink at the corner provides a more extended work space and efficient workflow.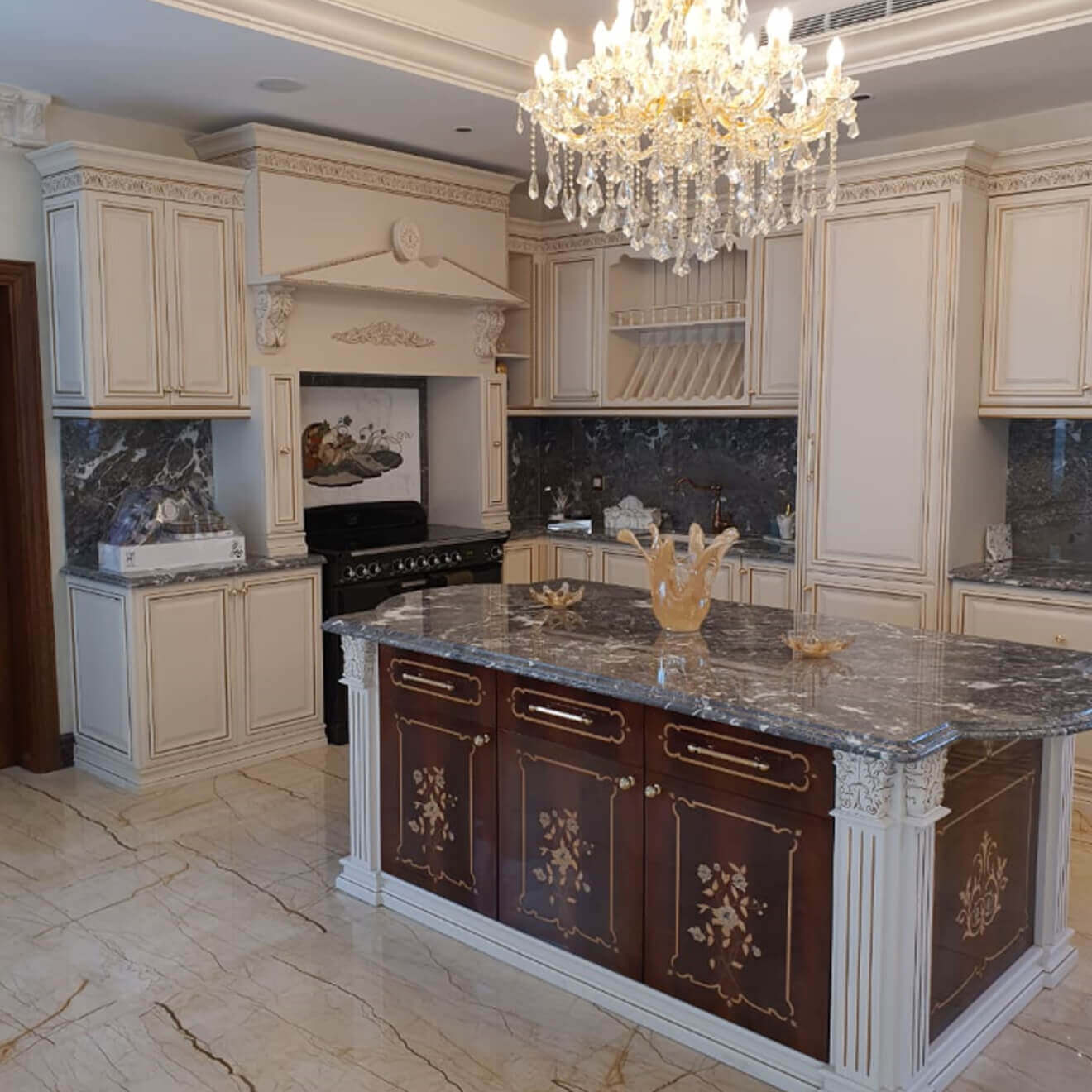 "I visited the Allure showroom and had my cabinets designed after a traditional kitchen there. The results were great." - Feedback from our client.