TWO STOREY APARTMENT PROJECT IN MOSCOW
Product Supplied: Kitchen Cabinets, Bathroom Cabinets, Wardrobes, Other Home Furnishing
Technical Support: Customized Design, 3D Picture, Delivery, Installation Instruction
Grille doors and herringbone hardwood floors added lines and felt appropriate for a minimalist house, but the stainless steel kitchen cabinetry and sintered stone worktop was a bigger decision. They complement each other. We imagined how the black surface interacts with light that goes through the grille doors; It becomes soft, subtle, and welcoming, which was confirmed the photos taken after the project was accomplished.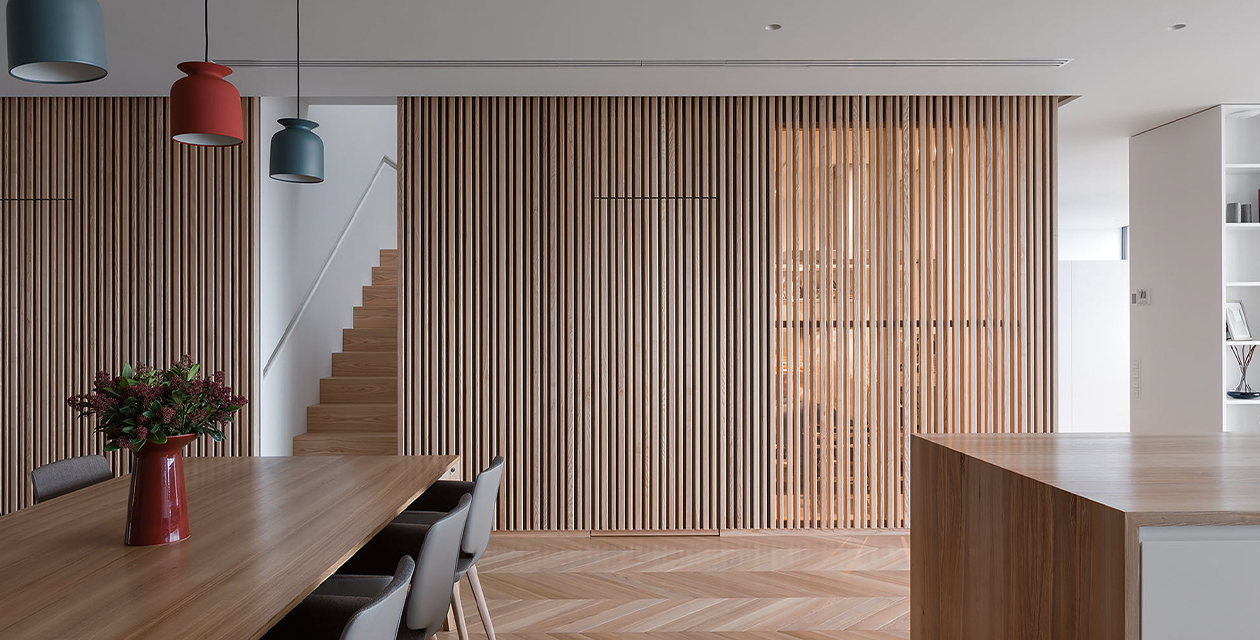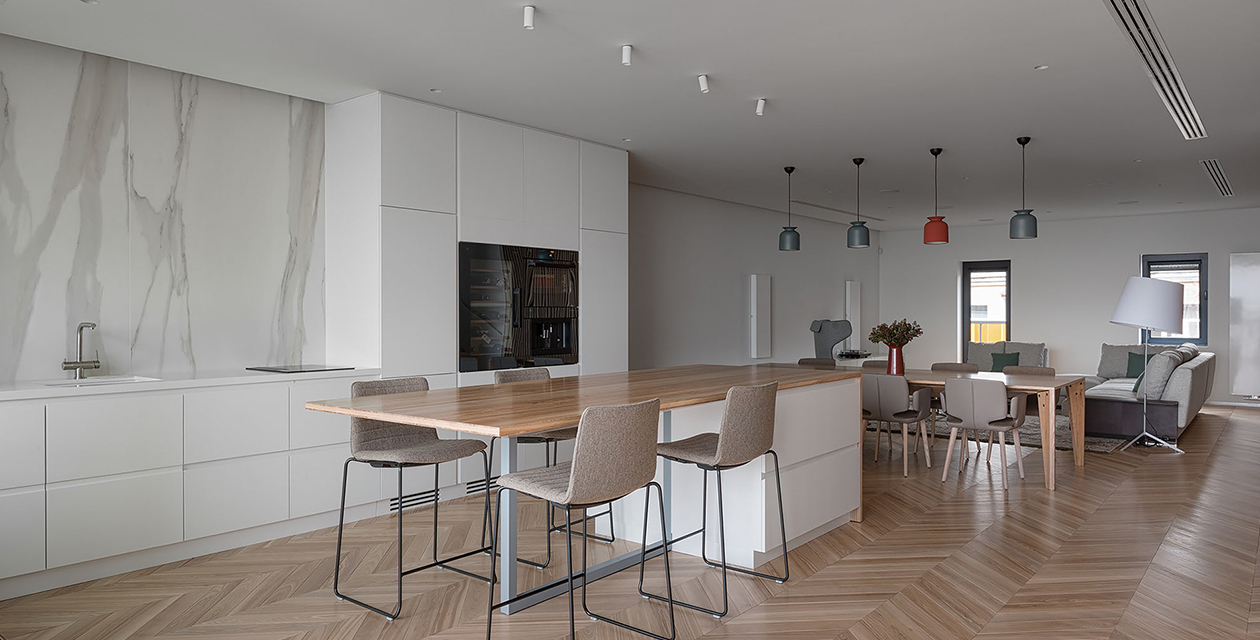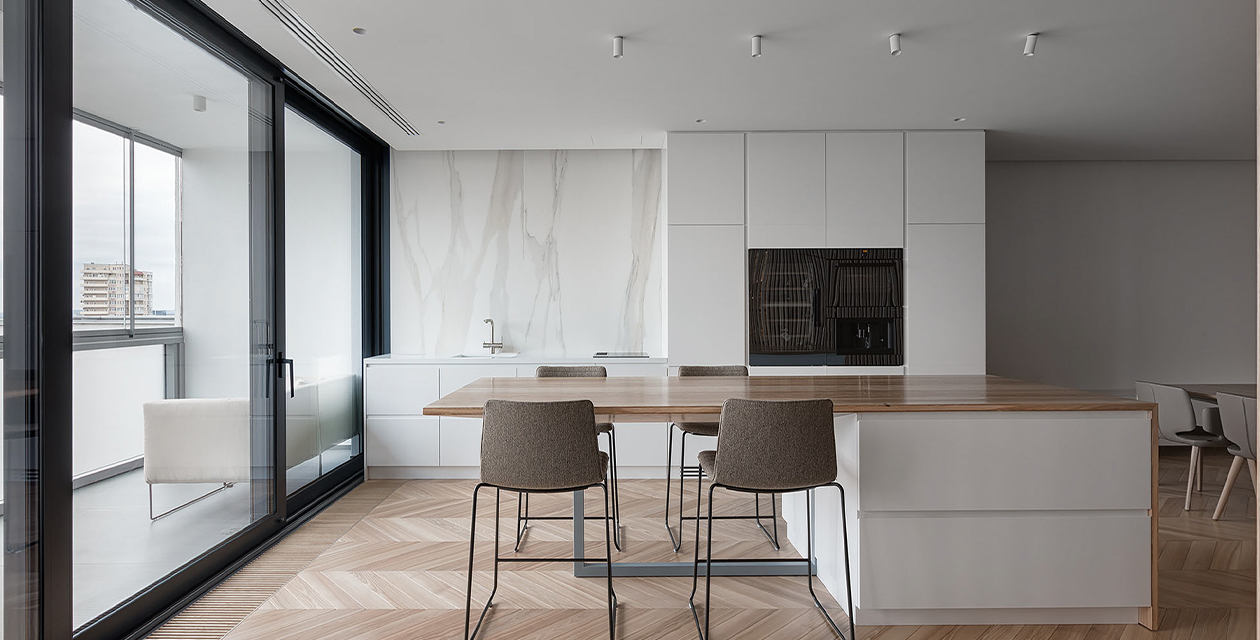 Knowing that they certainly have an impact on cost, we still recommended them . "It feels unexpected but interesting." said the client, "I' m so happy that I followed my designer's advice at the time."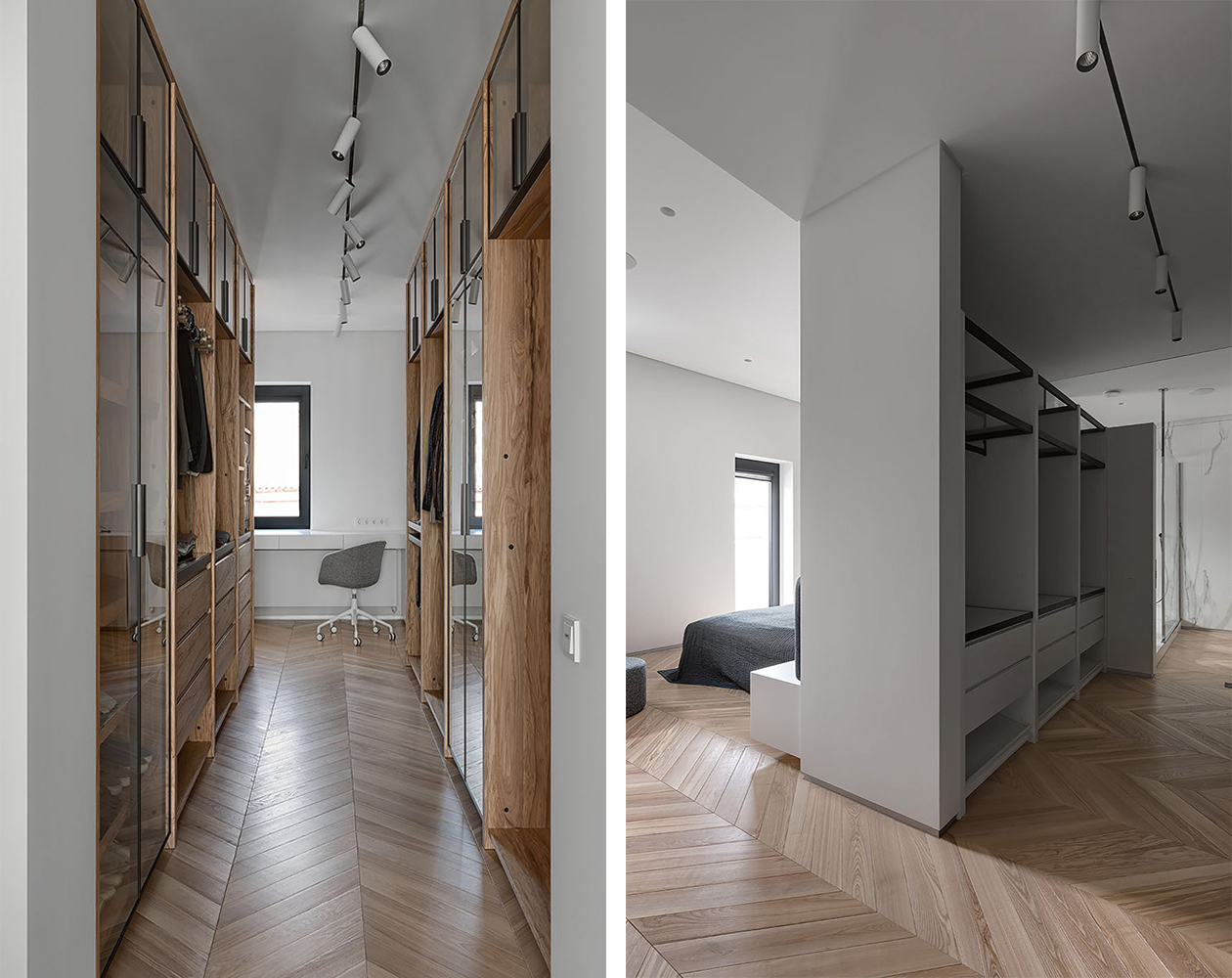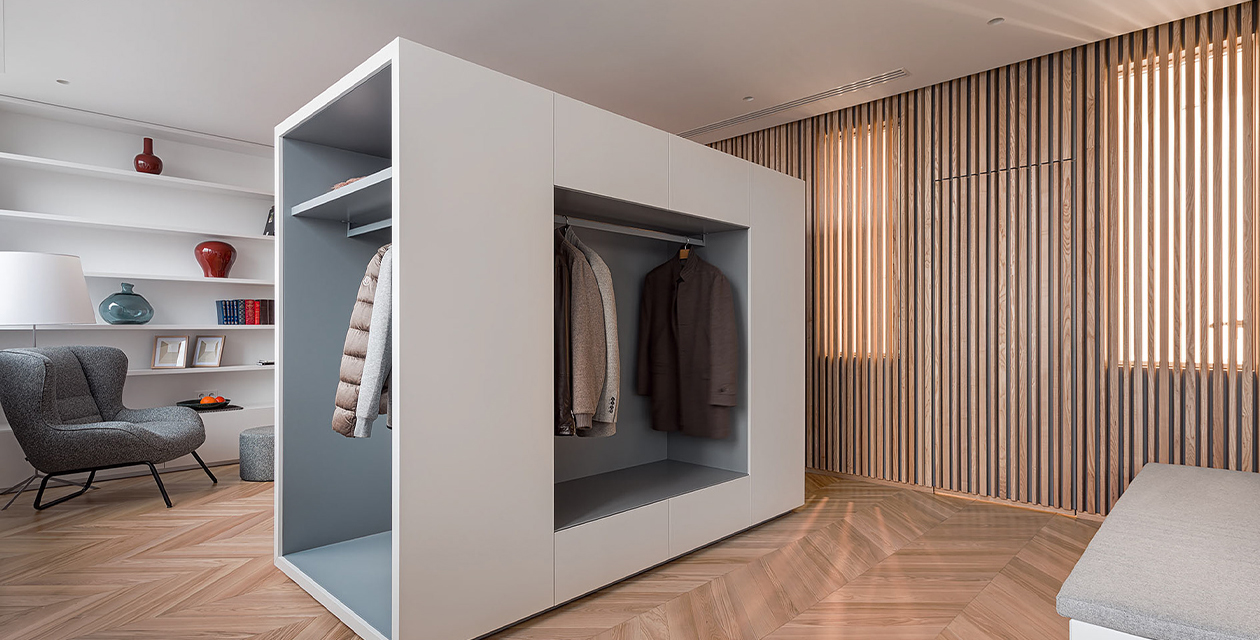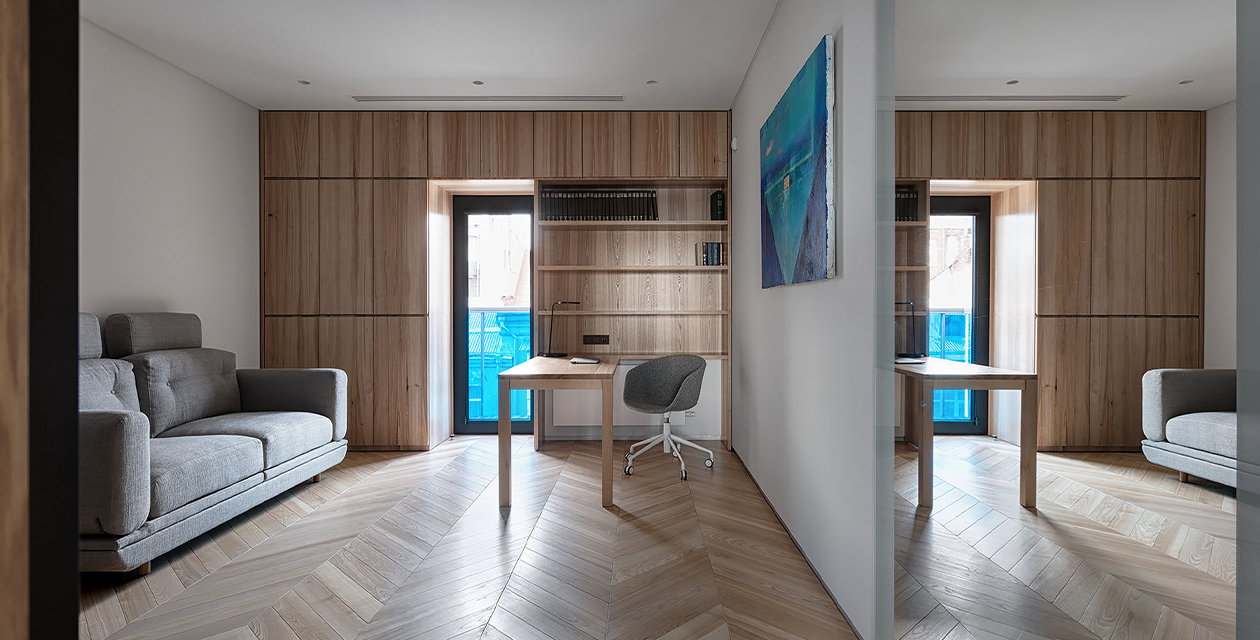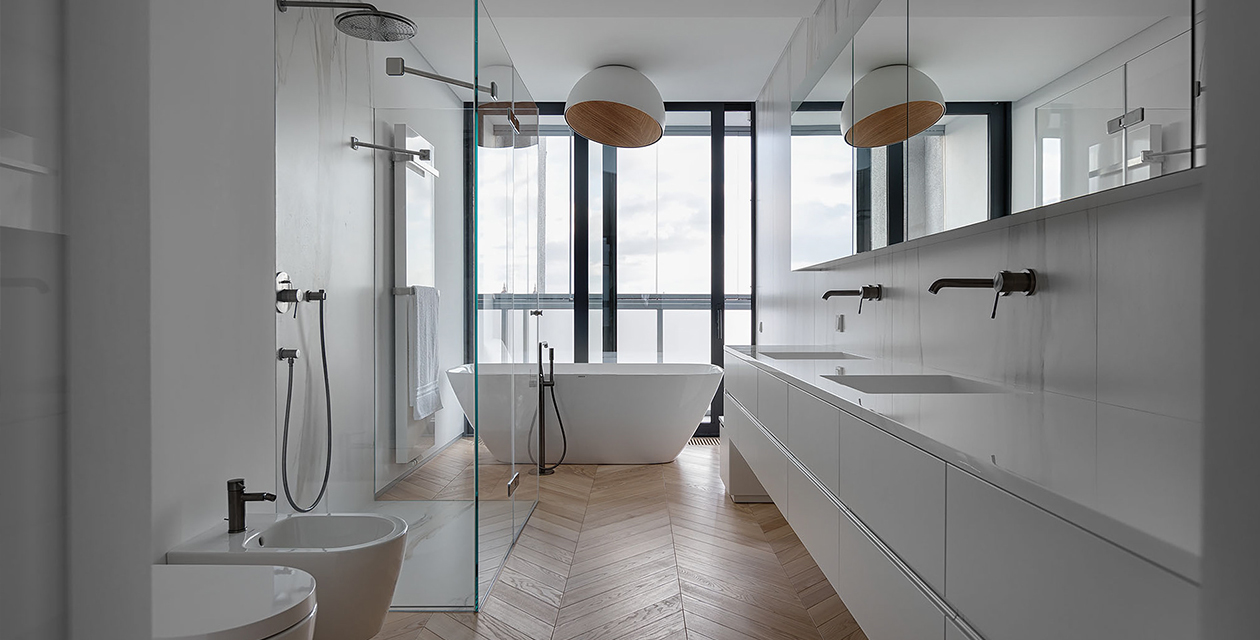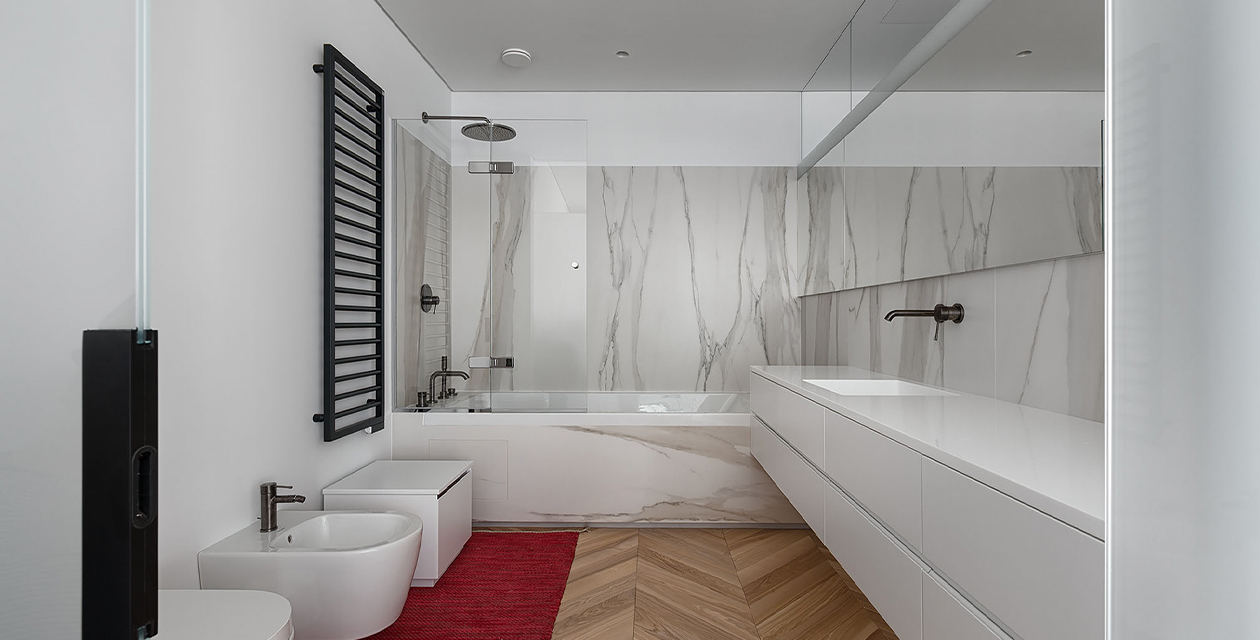 Besides, we changed some furnishings with ones with accent colors according to the client's favor, making the space a bit more vibrant.