Sydney, Australia Custom Cabinet Project-August 2022
Product Supplied: Kitchen Cabinets, Side Cabinet, Wardrobes
Technical Support: Customized Design, 3D Picture, Delivery, Installation Instruction
Allure customized kitchen cabinets and multiple wardrobes for the client in this project, seamlessly integrating functionality and aesthetics into exquisite details. The entire living space exudes a fashionable and cozy atmosphere with a touch of sophistication.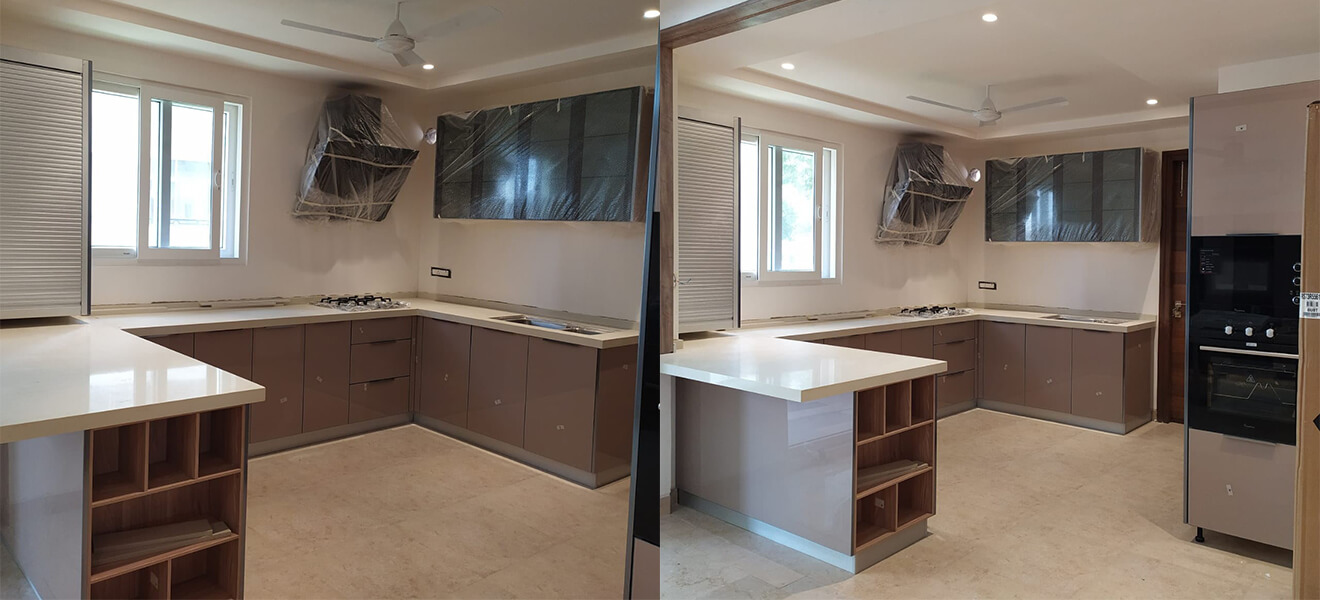 The designer made full use of the kitchen space by incorporating a U-shaped base cabinet, a standalone tall cabinet, and a glass wall cabinet. The cabinet countertop on the side adjacent to the living room extends outwards, serving as a bar while also featuring open shelves for storing frequently used items or displaying decorative objects. The overall cabinetry is designed with a brick-red and off-white color scheme, using high-gloss countertops and glass cabinet doors to create a bright and clean atmosphere.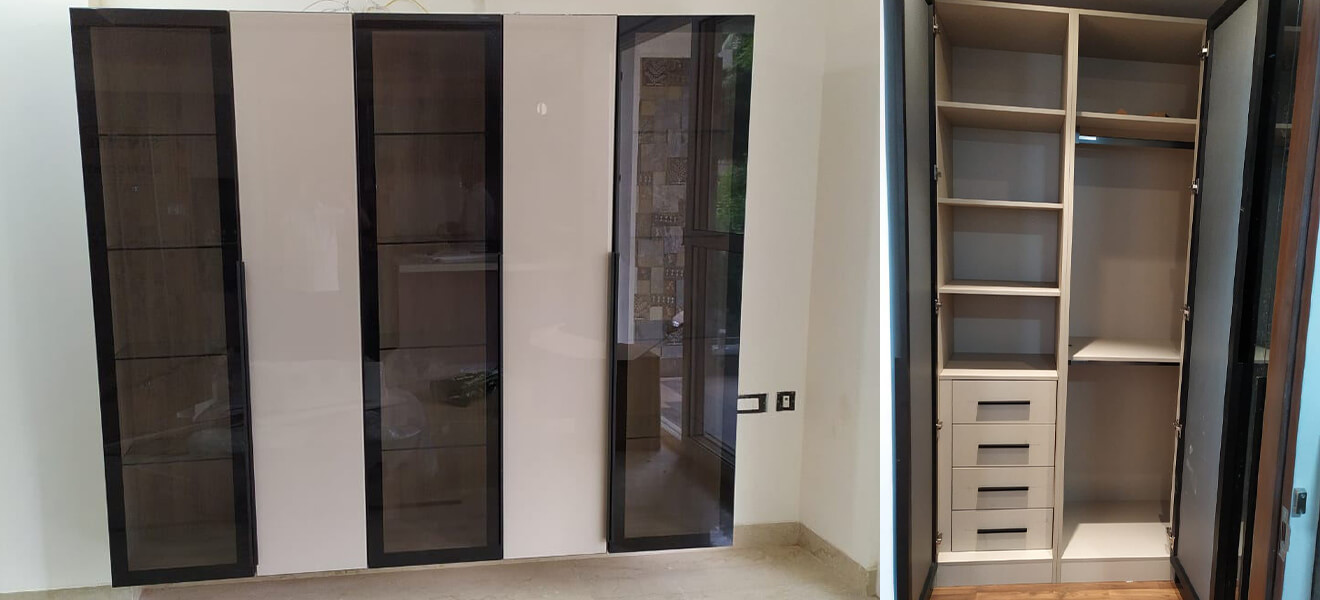 The combination of high-gloss white painted cabinets and black glass cabinets creates a simple yet striking contrast of color and texture, showcasing the flexibility of custom cabinet design.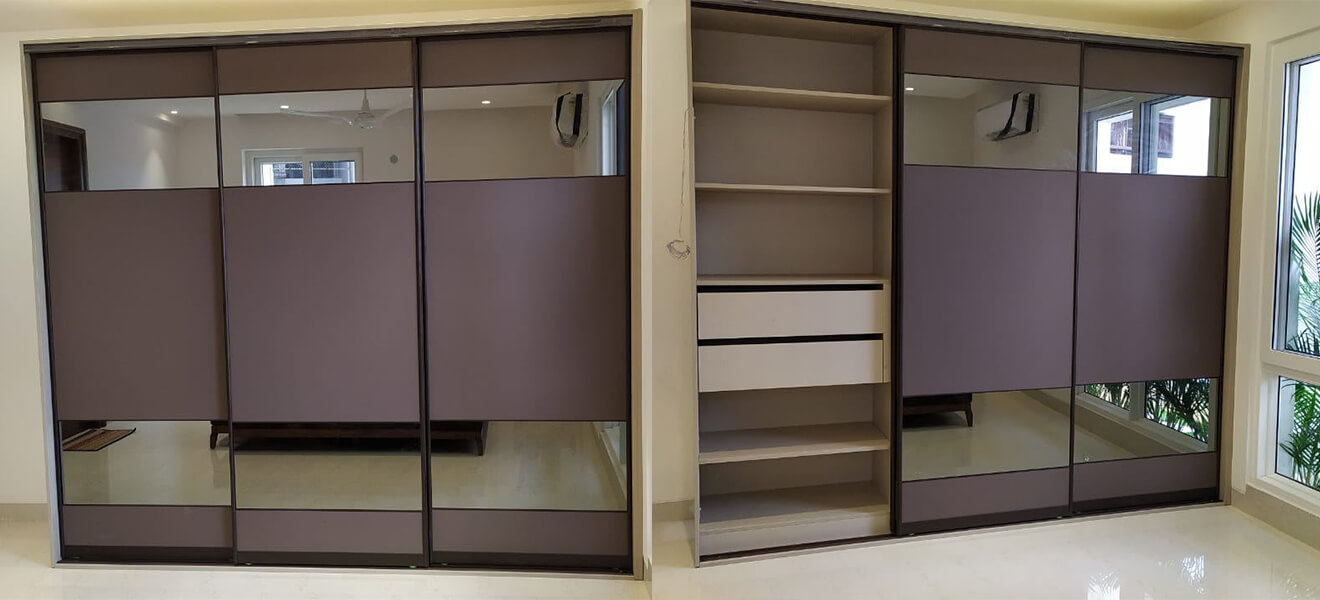 The inclusion of sliding doors in the design of the wardrobe conserves valuable space that would saves the space needed to open the traditional outward-opening doors. The combination of sliding doors, mirrored surfaces, and metallic frames enhances the aesthetic appeal of the wardrobe.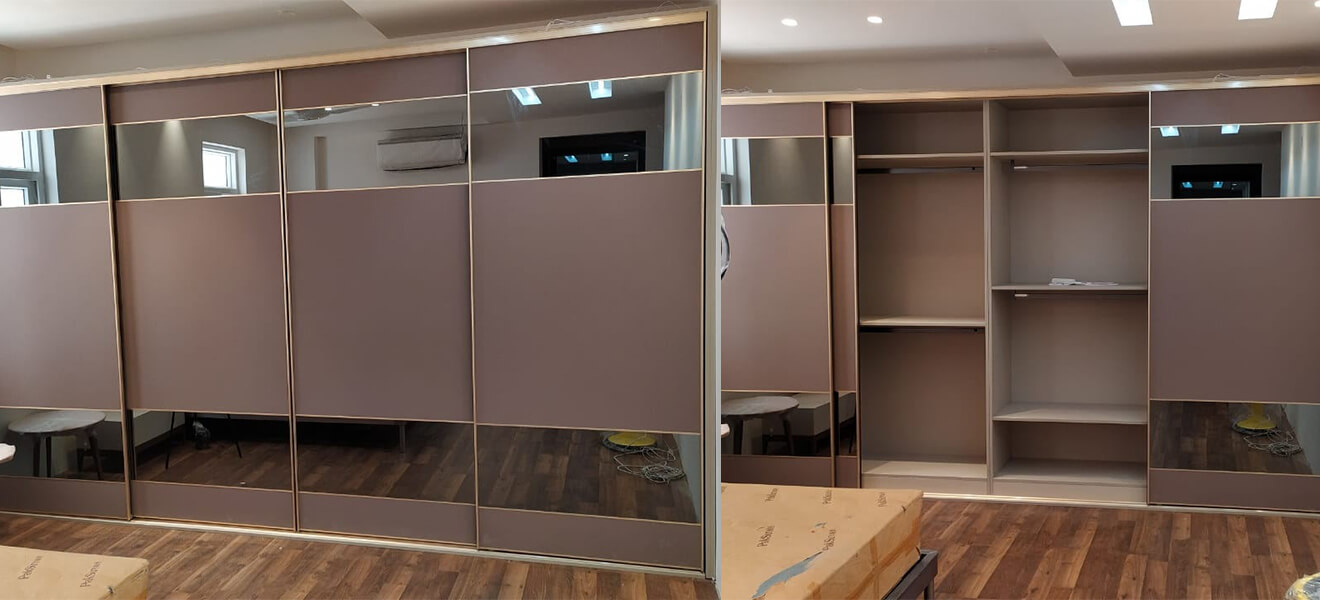 Custom wardrobes can help improve the organization of personal clothing and accessories, reducing clutter and making it easier to find what you need. You can have designated compartments for shoes, belts, and other accessories, ensuring that everything has its place. You can also customize the size of each compartment, ensuring that it is the right size for the items you want to store.