South Africa Private Apartment Project
Product Supplied: Kitchen Cabinets, TV cabinets
Technical Support: Customized Design, 3D Picture, Delivery, Installation Instruction
Allure designed this open kitchen cabinetry and TV cabinets for this apartment according to the client's requirements.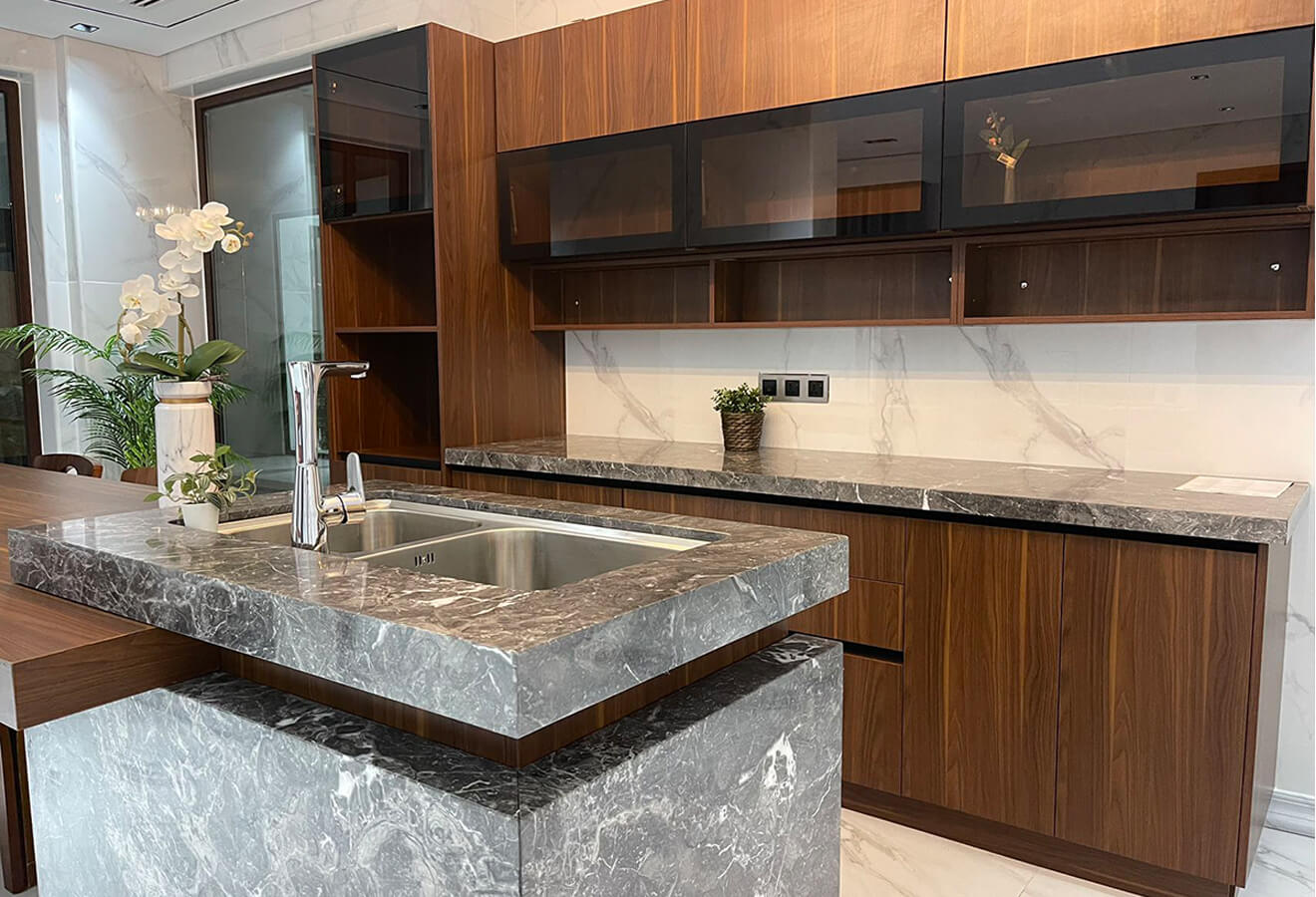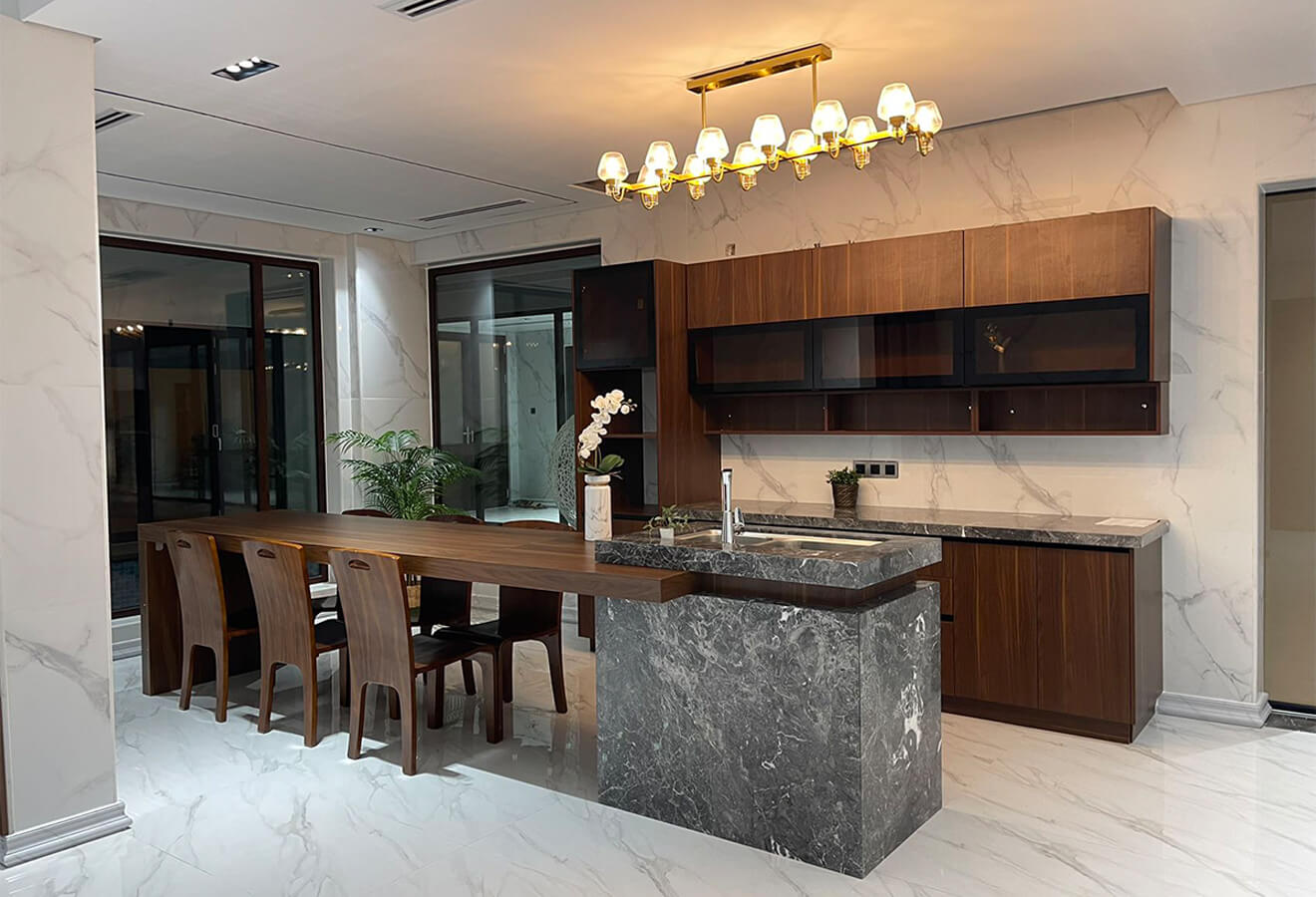 This modern kitchen is simple with dark stained wood melamine and black-colored glass for the finishes. It features grey stone countertop and island that match the cabinets. The cohesiveness of color and material is accented by contrast with the wall and flooring. The integrated design of kitchen and meal shows a family-friendly, approachable atmosphere. Small I-shaped layout with proper volume meets daily needs of a small family.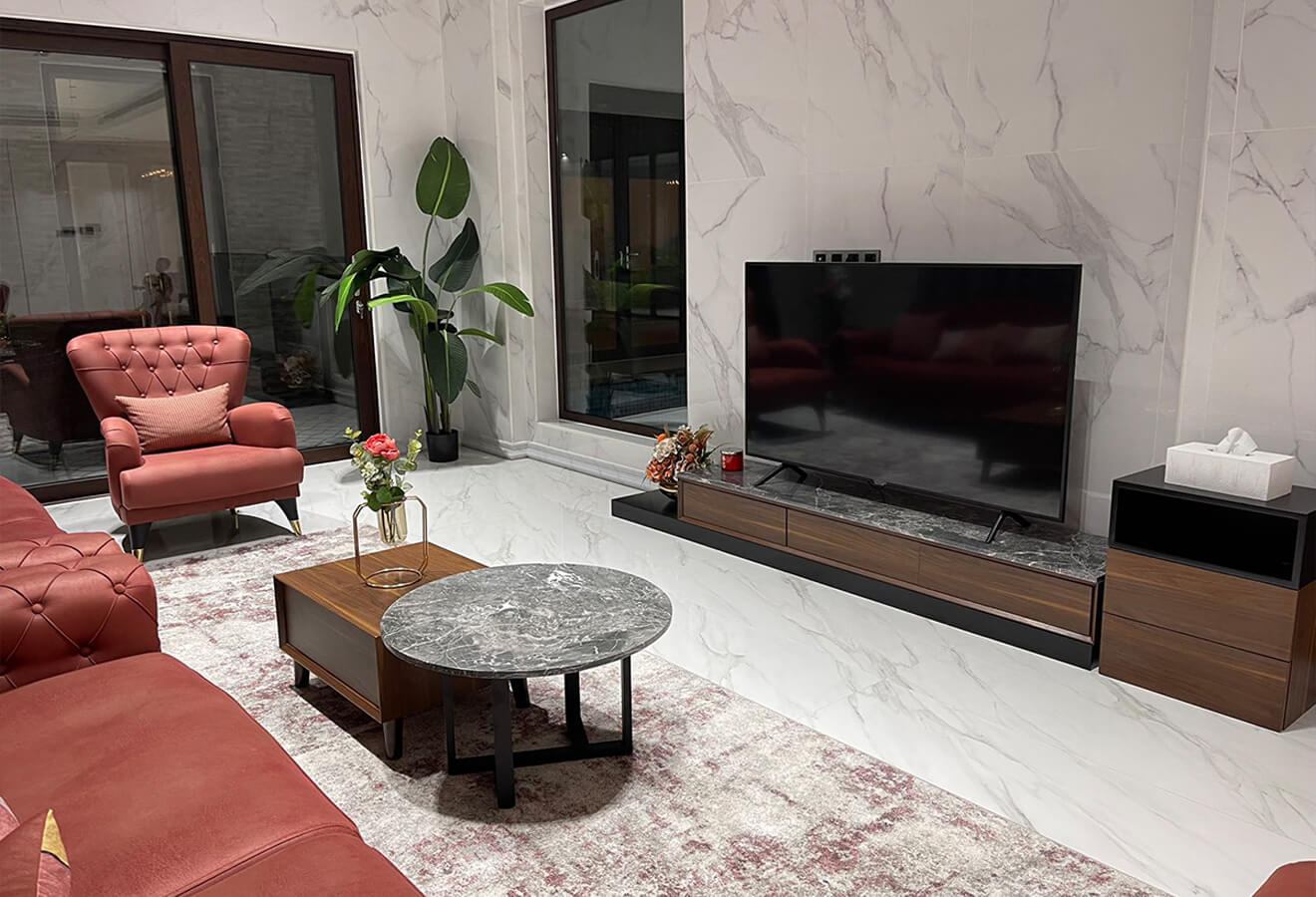 The TV cabinets follow the design scheme of the kitchen, and well match the space.