Guangzhou, China Custom Cabinet Project-August 2022
Product Supplied: Kitchen Cabinets, Cash Counter
Technical Support: Customized Design, 3D Picture, Delivery, Installation Instruction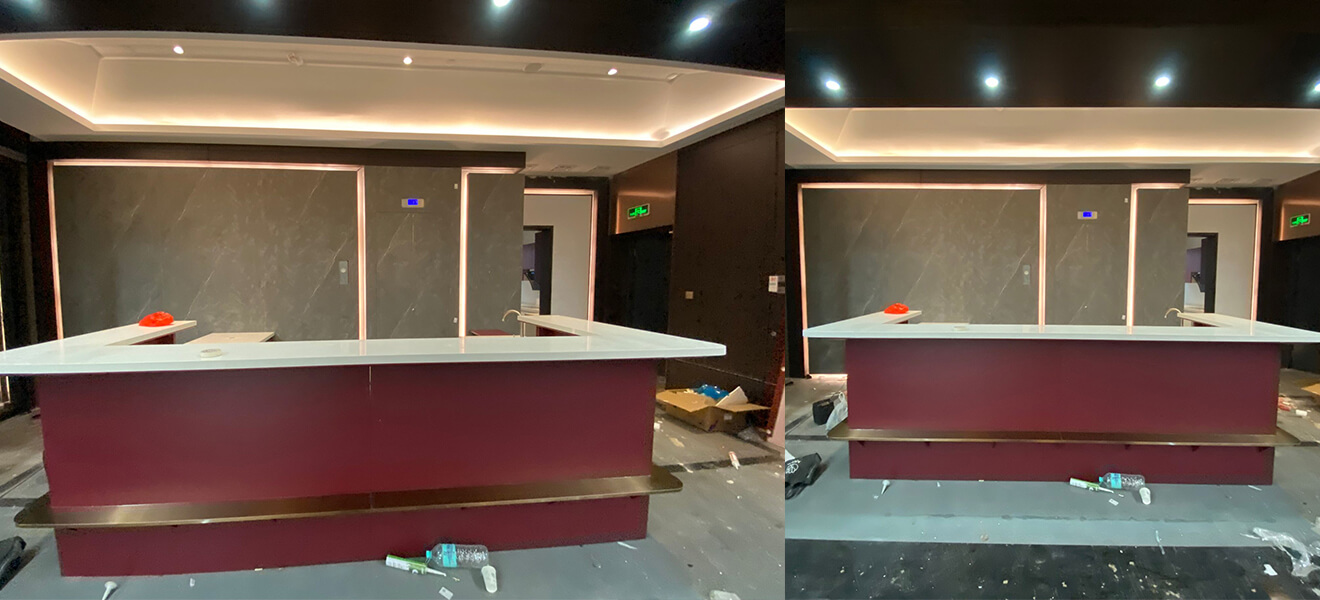 The front desk cash register adopts a high-gloss milky-white countertop paired with a deep red matte lacquer finish, and is adorned with a metal decoration on the outer side to present the client with the modern and atmospheric overall visual effect they desire.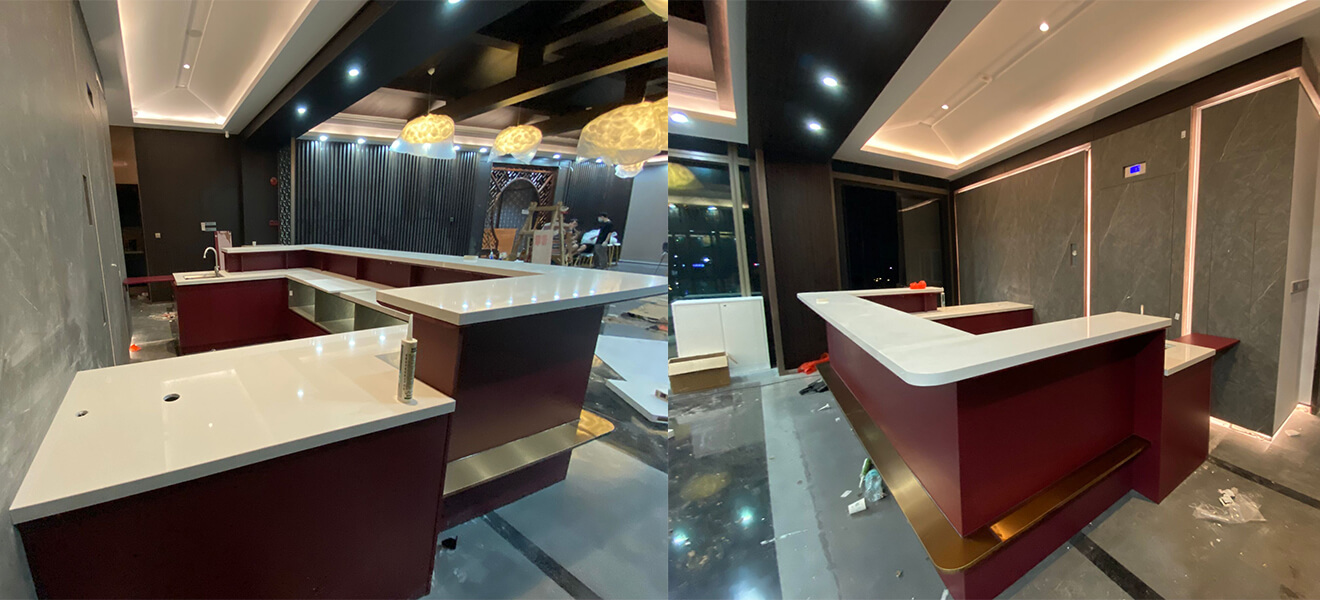 Large U-shaped layout, double-layer counter design, effectively enhances safety by blunting the corners of the countertops.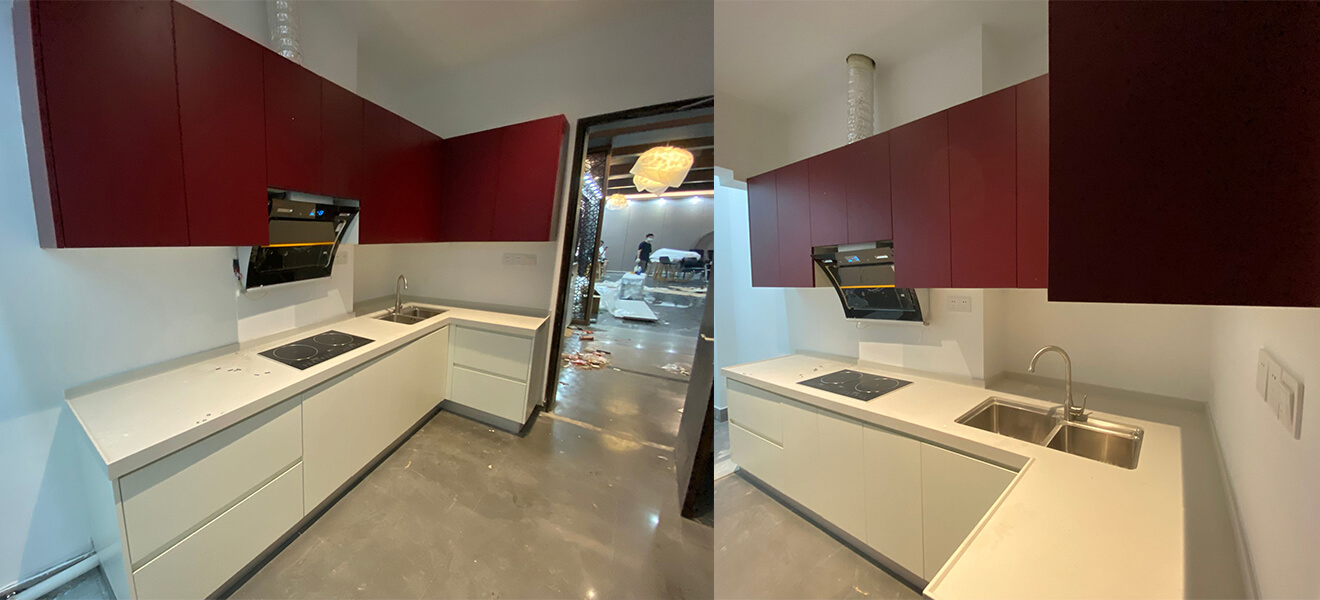 The small L-shaped kitchen cabinets follow the color scheme of the front counter, with deep red lacquered wall cabinets paired with soft white lacquered base cabinets. The addition of press-to-open design lends a sleek, modern and minimalist look to the overall design.