Guangzhou, China Apartment Custom Cabinet Project
Product Supplied: Side Cabinet, TV Cabinet, Wardrobe
Technical Support: Customized Design, 3D Picture, Delivery, Installation Instruction
Allure has equipped this apartment with beautiful and practical cabinets. Through times of communication, we have identified the client's preferences for styling and materials, including glass, melamine, PET, and plywood. We have incorporated these into our design and production services. When our designs came to reality, the overall look was modern and simple, which got nice feedback from our customers.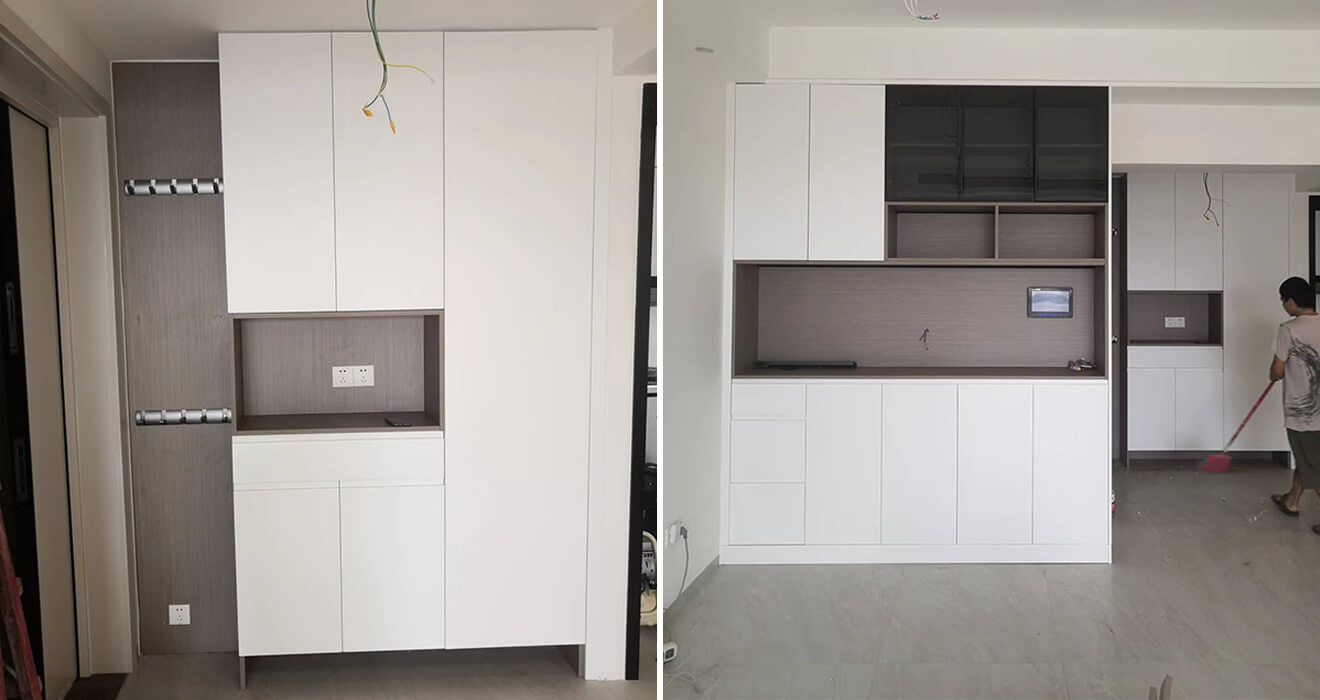 Make full use of the space on each wall, and customize the side cabinets and wardrobes in cool white and dark wood to increase the storage space and reduce the visual burden.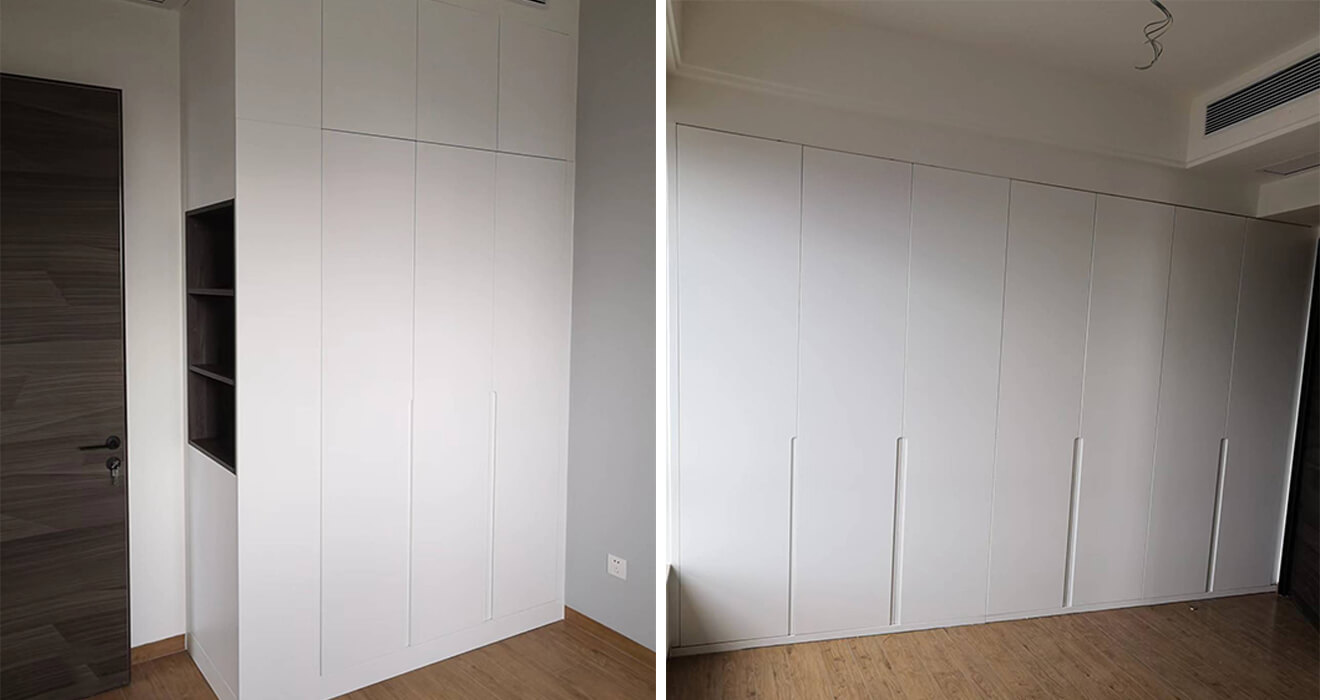 The design of the cabinets in the living room are based on the customized scheme of side cabinets and wardrobes, while TV cabinet adopting suspended design, which is convenient for daily cleaning. On the other side, the side cabinet is enhanced with the use of black glass panels and equipped with internal lighting fixtures, making it particularly eye-catching in the entire space and adding a sense of luxury.