Brunei Private Apartment Project
Product Supplied: Kitchen Cabinets, Bathroom Vanity, Wardrobes
Technical Support: Customized Design, 3D Picture, Delivery, Installation Instruction
In this apartment project, we made two different matching schemes at the client's requirements.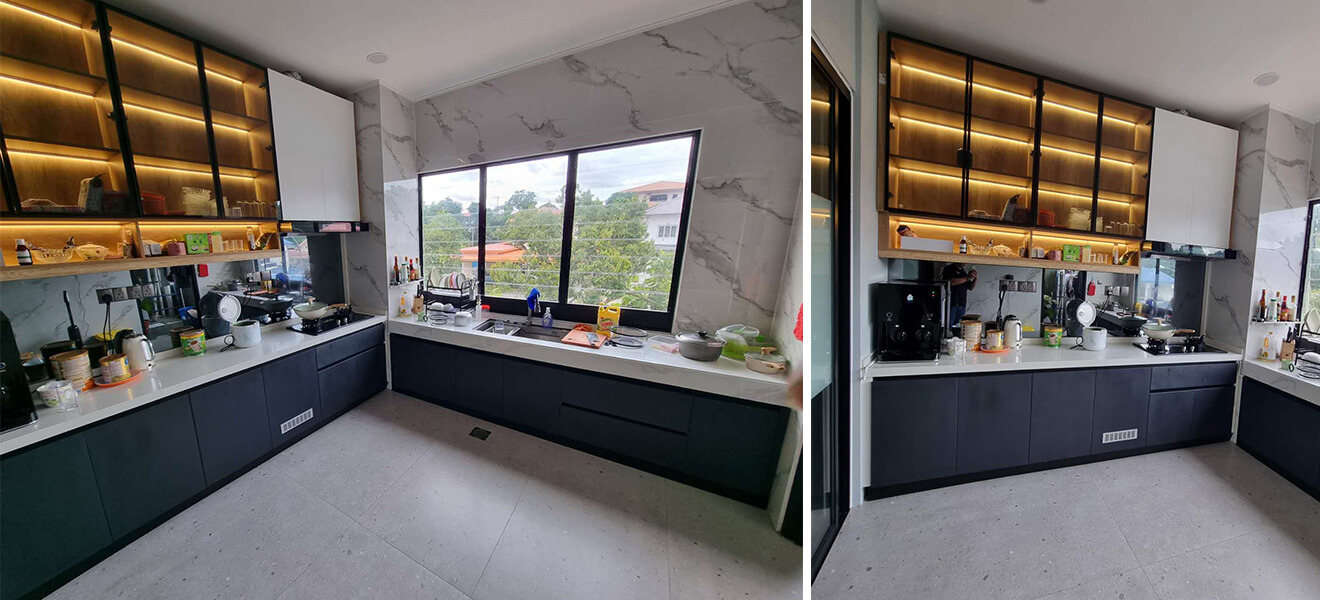 The kitchen is in an extended L-shaped layout with windows overlooking the outdoors by the kitchen counter. We make use of a whole wall on one side, pair a blue-black base cabinet topped by white quartz stone counter, and an open wall cabinet in wood melamine finish and black metallic frame. The other side is the same base cabinet but topped by sintered stone counter.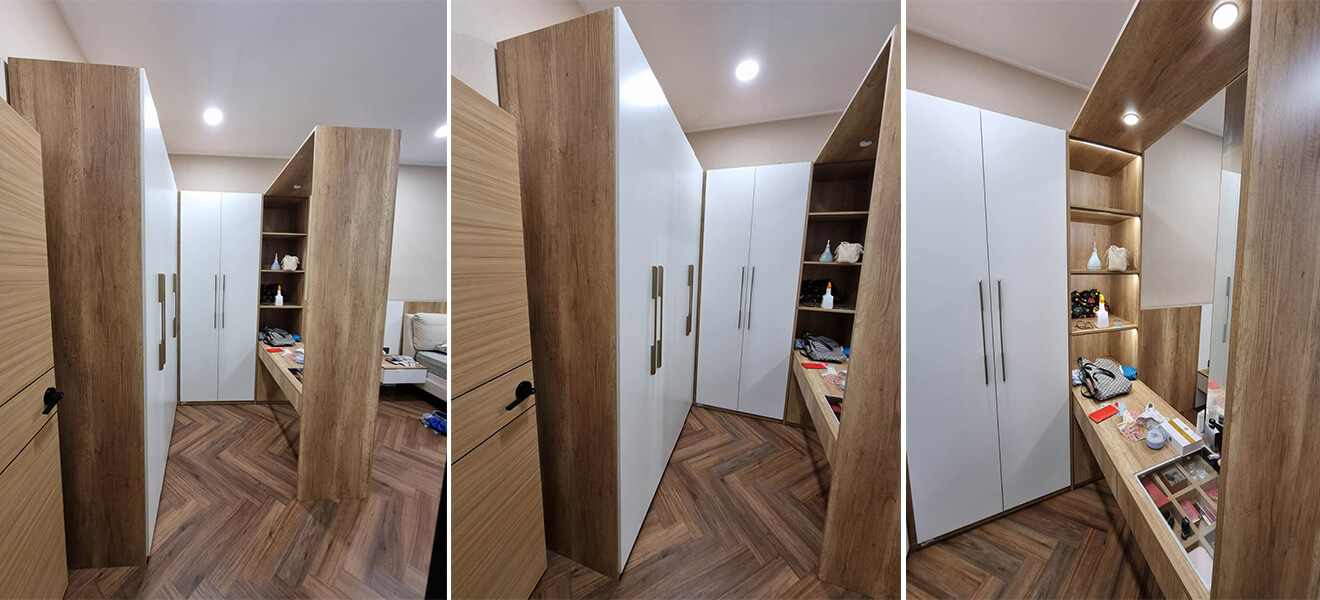 A classic wood and white lacquer scheme goes for the wardrobes, and the custom dresser designed according to the layout naturally creates a visual partition in an open space. The bathroom vanity follows the scheme of the wardrobe.
The result was perfect. The trust of our customers allows us to do a good job, and it has been a pleasant cooperation and experience.