Brisbane Villa Custom Cabinet Project
Product Supplied: Kitchen Cabinets, Bathroom Vanity, Side Cabinets
Technical Support: Customized Design, 3D Picture, Delivery, Installation Instruction
We are honored to be trusted by Brisbane clients and introduced Allure Cabinetry to his friends. In this villa project, at the request of the client, the designer has done a great job in completing the color and styling design. We successfully completed the sketch design of the kitchen cabinets and bathroom cabinets in the early stage, as well as the customization, production and transportation in the later stage. The quality of Allure Cabinetry has always been praised and we will continue to strive to serve more people.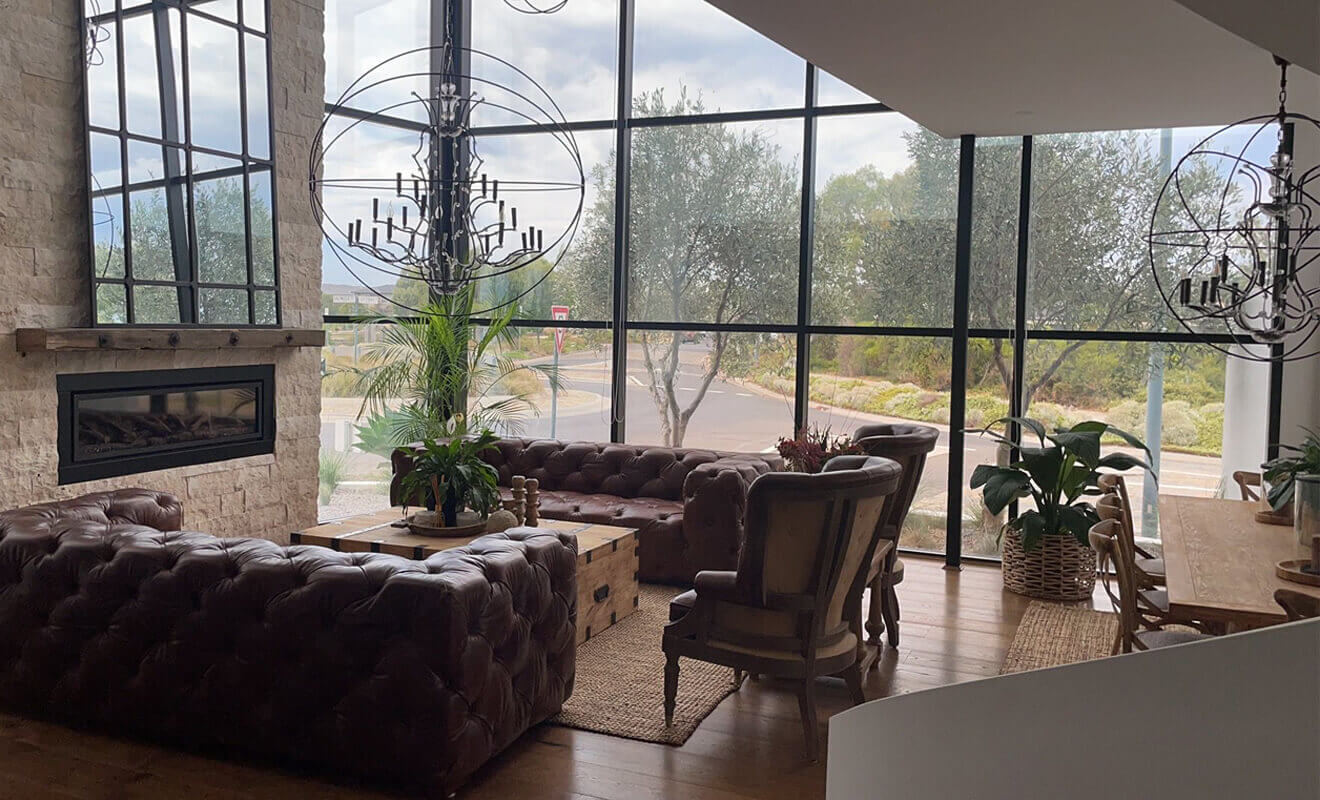 The clients want an uncluttered, laidback feel that leads to their kitchen, so lacquer white and glass is the main scheme for the finishes. Simple striple styling paired with black hardware, the large open kitchen cabinets well complement the space, from lighting pendant, wooden flooring and chairs to the French window.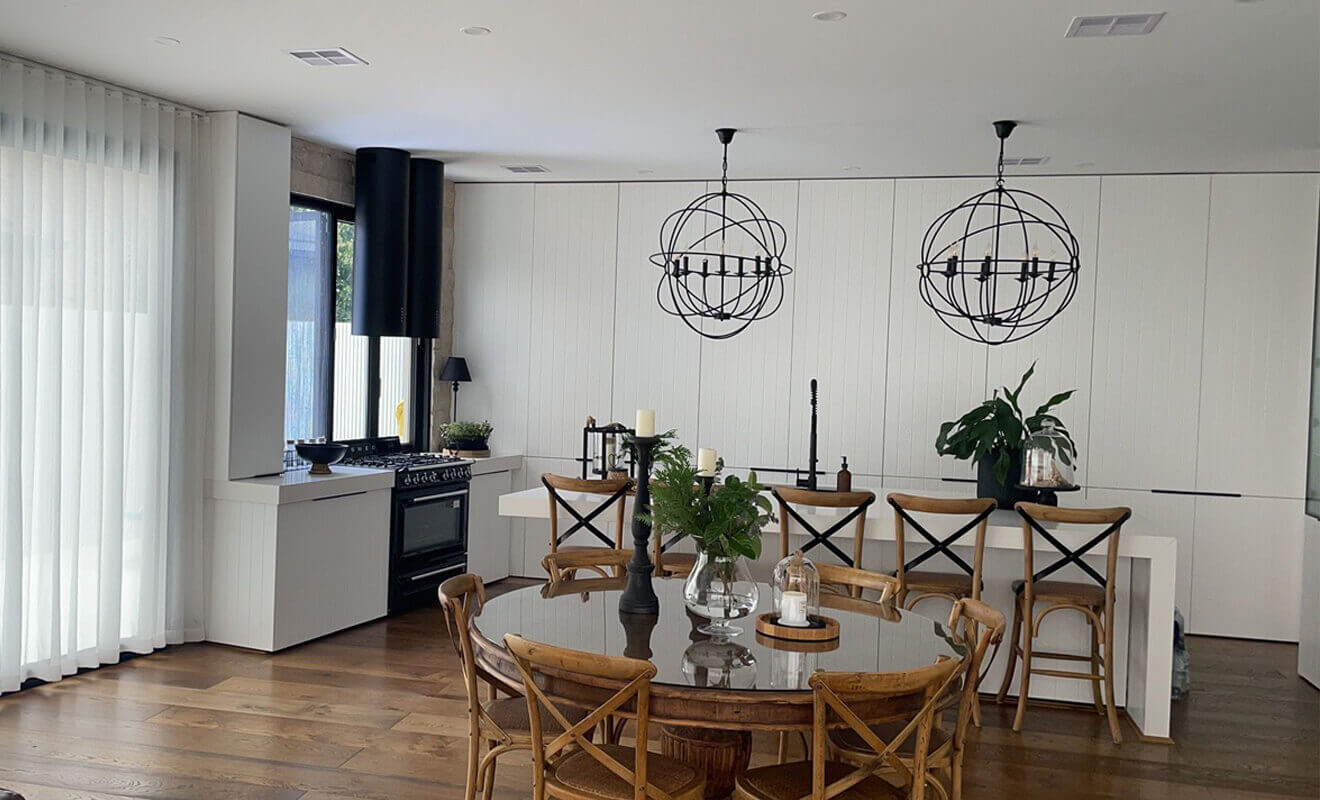 Bathroom vanities are in dark brown striped molding finish with white quartz countertop.