Brisbane, Australia Apartment Custom Cabinet Project
Product Supplied: Kitchen Cabinet, Bathroom Vanities, Wardrobes
Technical Support: Customized Design, 3D Picture, Delivery, Installation Instruction
Allure has furnished this apartment with aesthetically pleasing and highly functional cabinets. The materials used include lacquer, quartz, melamine, PET, and plywood. The finished cabinets have received high praise from the client.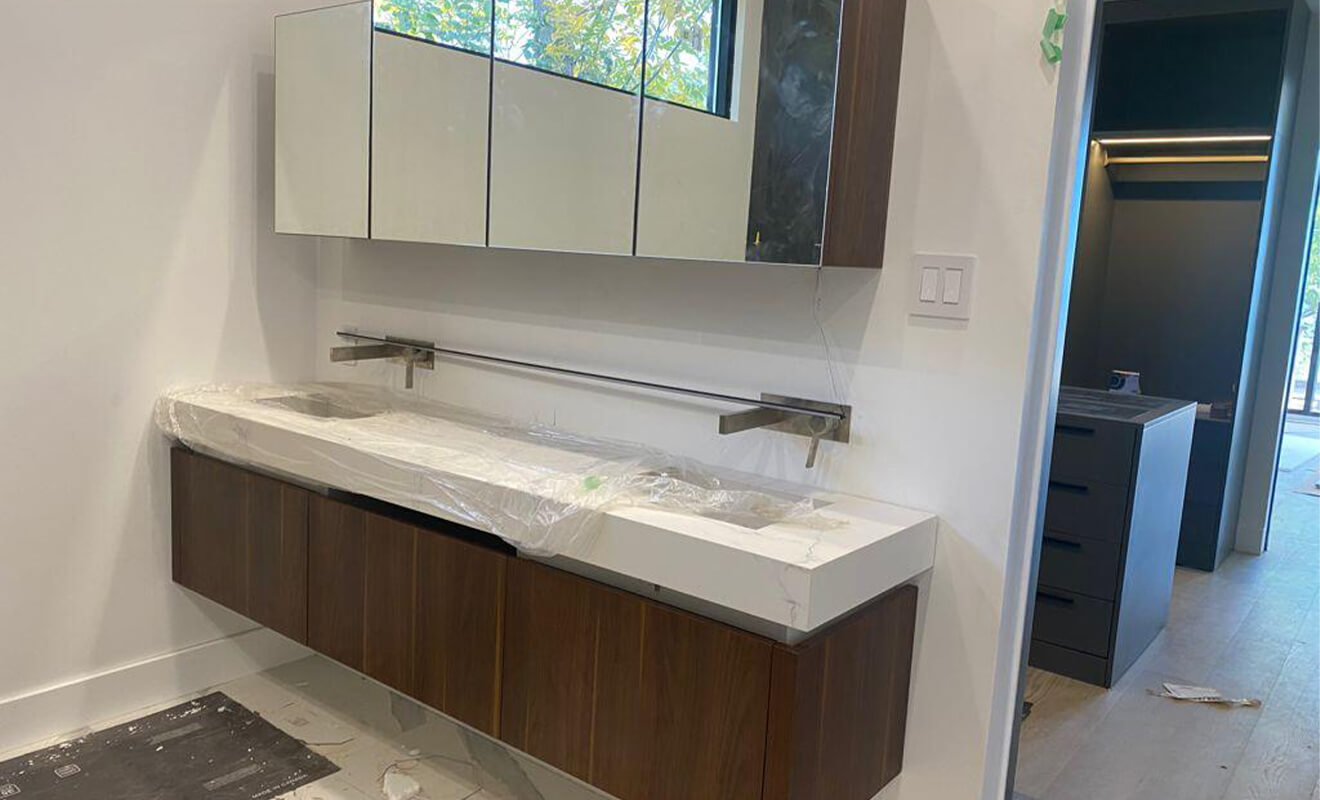 Mirrored cabinet doors and pretty wood grain complete the bathroom vanities. Mirrored panels are a popular choice for not only wardrobe but also for bathroom vanities. They save extra wall space that might have been used to hang mirrors.for daily needs.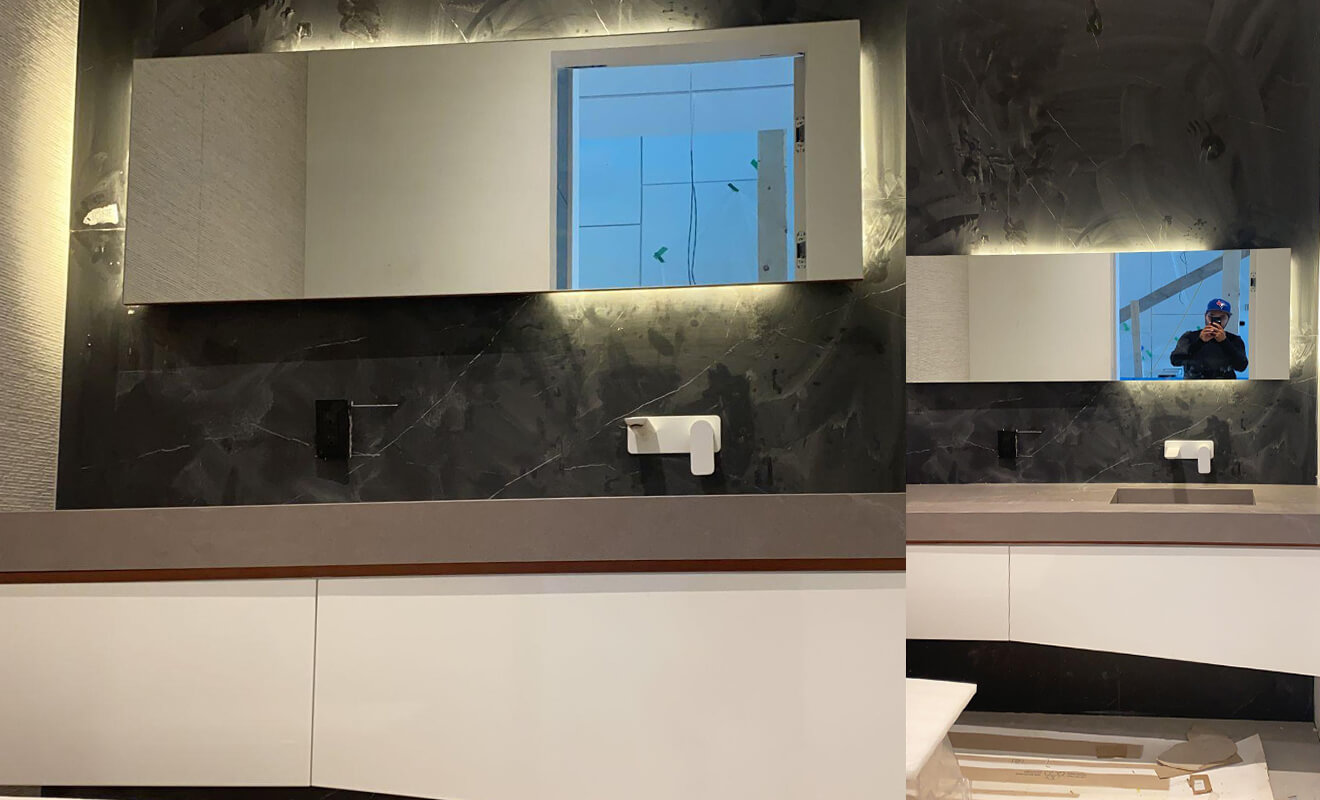 The client values practicality in their cabinetry, so the design prioritizes simplicity in both form and color to seamlessly integrate with the living space and reduce visual clutter. The unified handle-free design features push-to-open cabinet doors and concealed drawer pulls created by extending the panel faces, resulting in a minimalist and streamlined appearance for the overall space.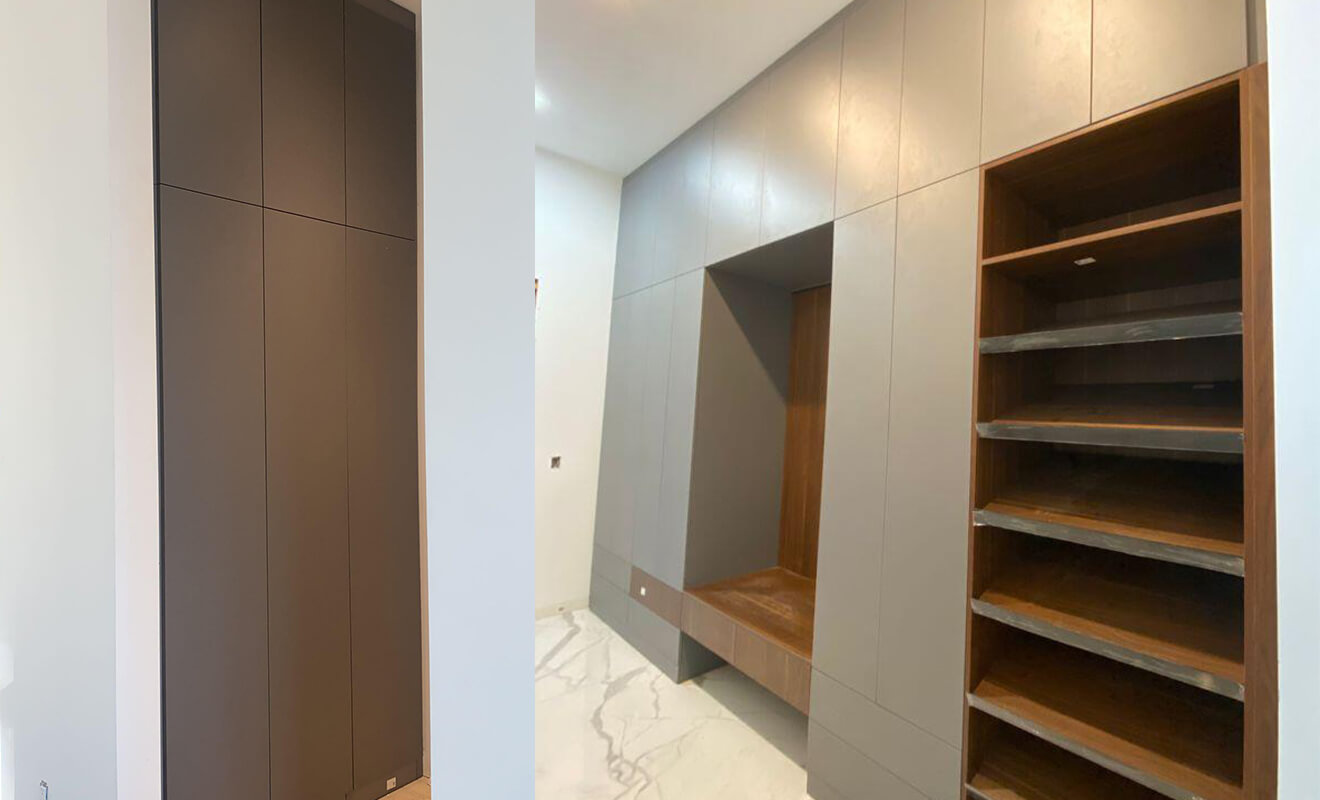 By utilizing the large wall space in the entryway, we've designed a floor-to-ceiling cabinet that includes an open shoe rack and seating area for changing footwear. This clever addition not only maximizes storage space, but also provides a practical and functional solution for keeping shoes organized and easily accessible.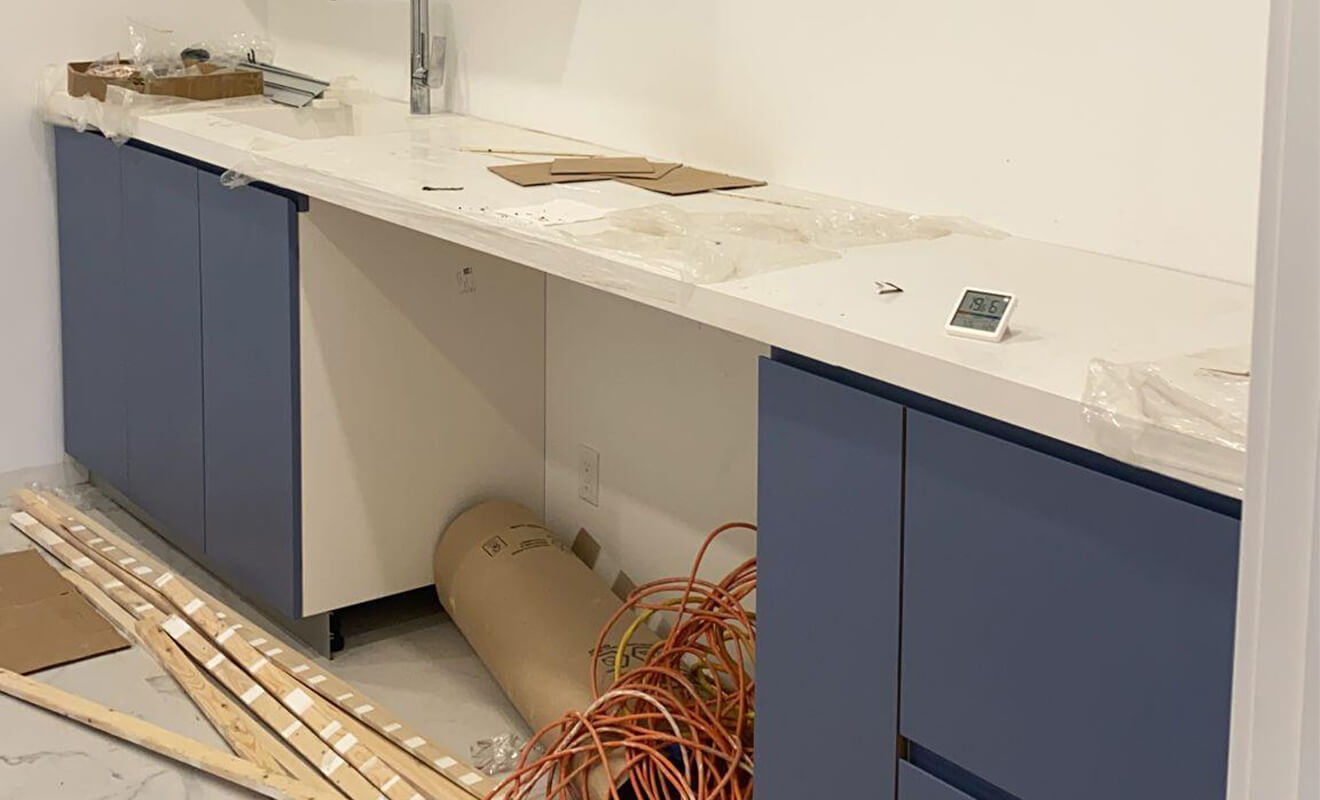 The kitchen cabinetry is adorned in a sleek blue and white color scheme, creating a minimalist yet fashionable ambiance for a brighter and more comfortable cooking space.