Birmingham Private Apartment Project
Product Supplied: Kitchen Cabinets, Bathroom Cabinets, TV Cabinet
Technical Support: Customized Design, 3D Picture, Delivery, Installation Instruction
We designed an I-shaped kitchen cabinet large enough for a couple's daily cooking.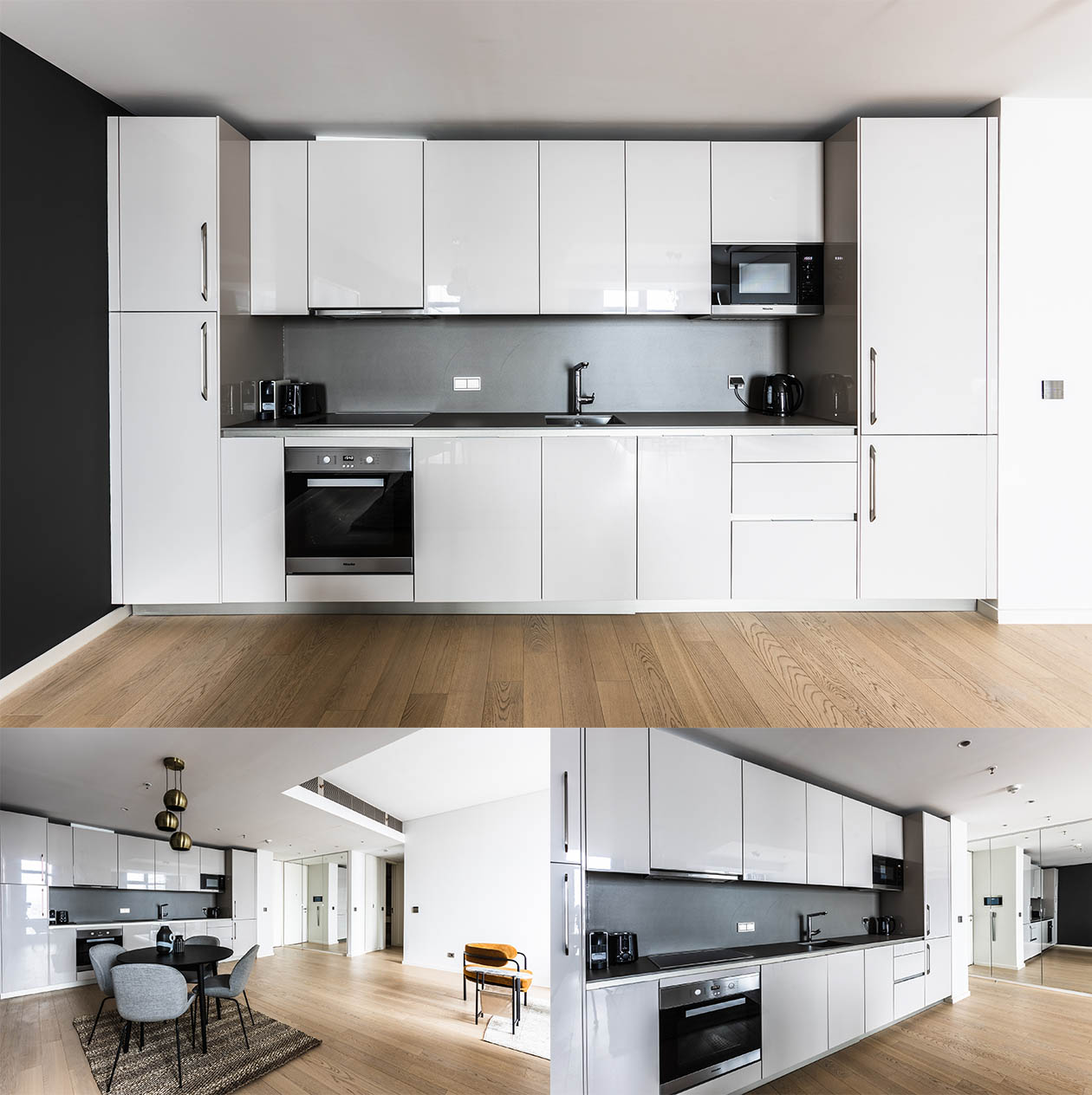 According to the their needs for a minimalist style, black and white is our go-to scheme. Kitchen cabinet stands out from crisp white surrounding by its gloss finishes, which interacts well with daylight and makes the space feel brighter. The grey of the backsplash is taken from the dinning chairs, which turns the cabinetry to be the perfect match.

All-white feels too stark in the bathroom light, so we opted for a darker wood tone to alleviate.

A black wooden TV cabinet is good enough to be another fashion statement in the living area.