Australia Full House Customization Project
Product Supplied: Kitchen Cabinets, Bathroom Vanities, Wardrobes, Shoe Cabinets, Other Cabinets
Technical Support: Customized Design, 3D Picture, Delivery, Installation Instruction
Based on the client's requirement for minimalist style and the materials, Allure designers opted for light-toned wood and white sintered stone as the main design scheme for the entire customization project, featuring fluted paneling accents. The cabinetry well bridges the wooden flooring to the walls, showcasing a clear and refined texture that embodies nature. The clean lines and concealed handles result in a stylish and sophisticated look.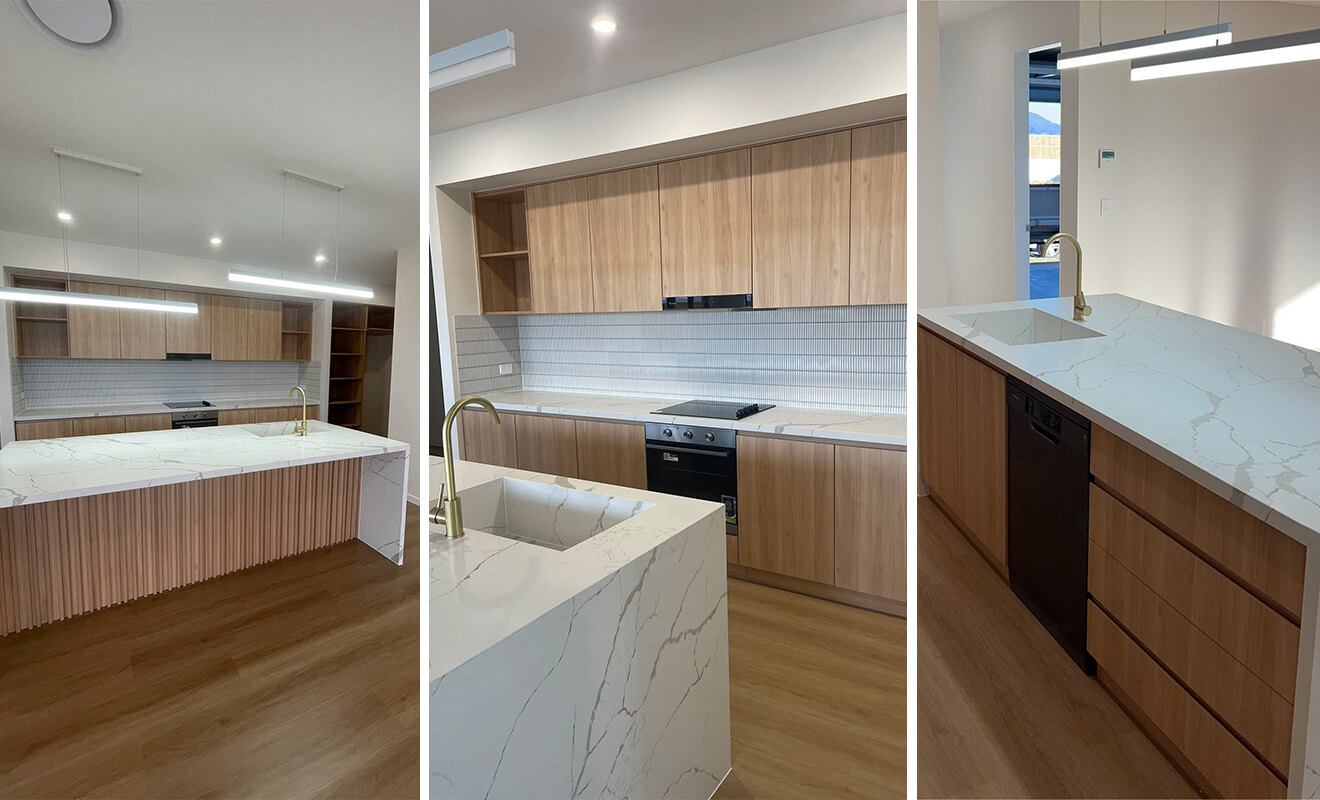 I-shaped kitchen cabinetry adopts an embedded design, and emphasizes concealed storage, coupled with built-in appliances, which saves space while maintaining a clean and refreshing overall kitchen aesthetic. A large island serves as supplementary workspace and an ideal gathering spot for social interactions.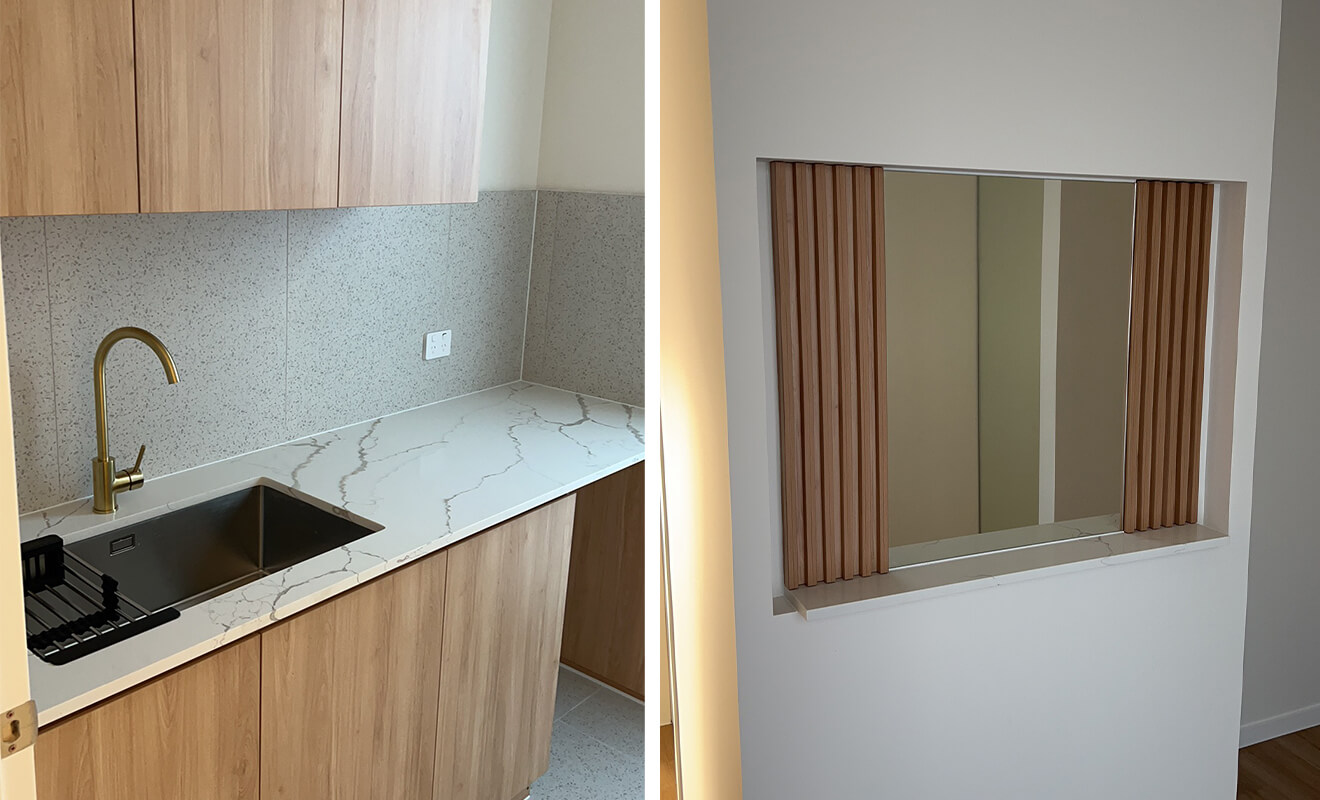 Unused spaces have been equipped with cabinets to provide extra workspace and storage capacity.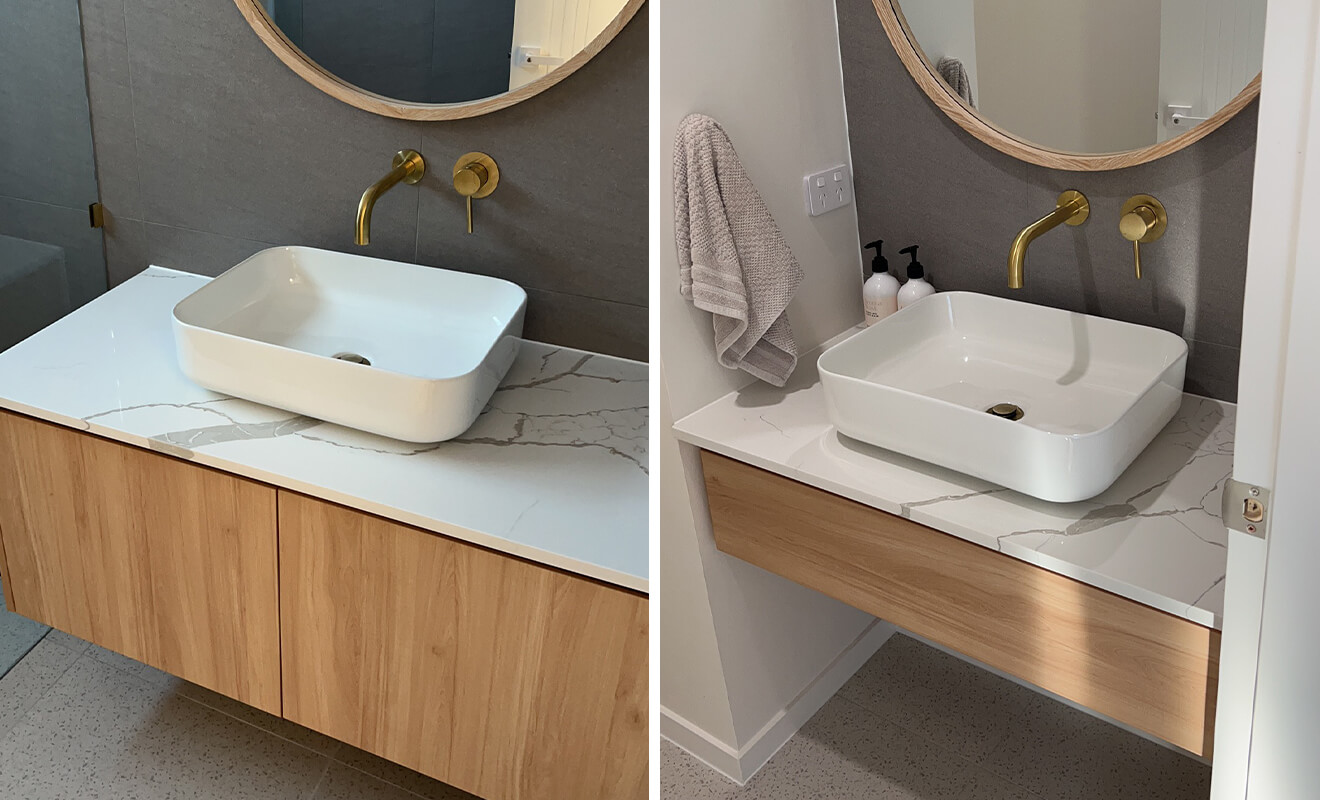 The bathroom cabinet designs follow the overall scheme, and feature countertop basins paired with golden faucets, which adds a unique visual dimension with the metallic texture.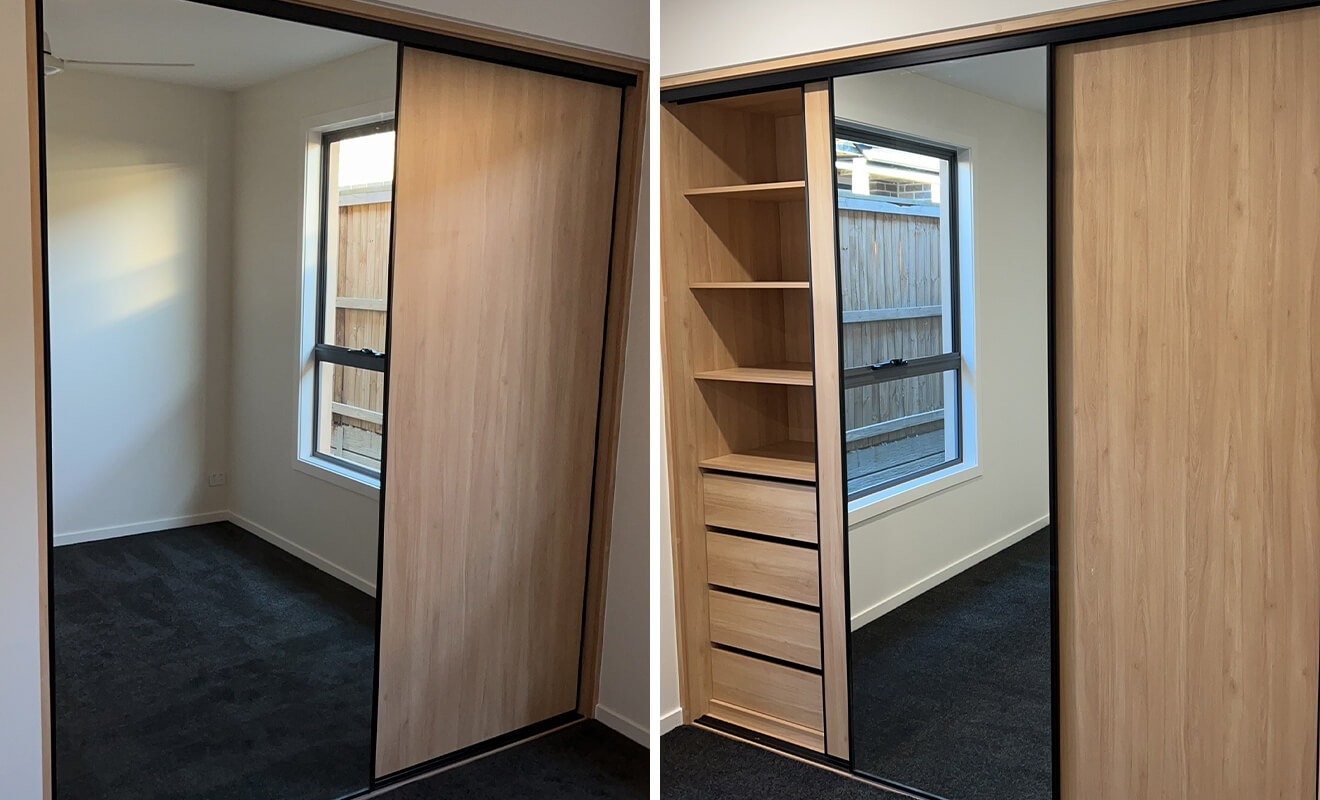 For the wardrobe cabinets, full wood tone infuses more warmth into the space. Built-in sliding door wardrobes are introduced to store seasonal and infrequently used clothing items. The mirrored door enhances the functionality of the wardrobe while saving space.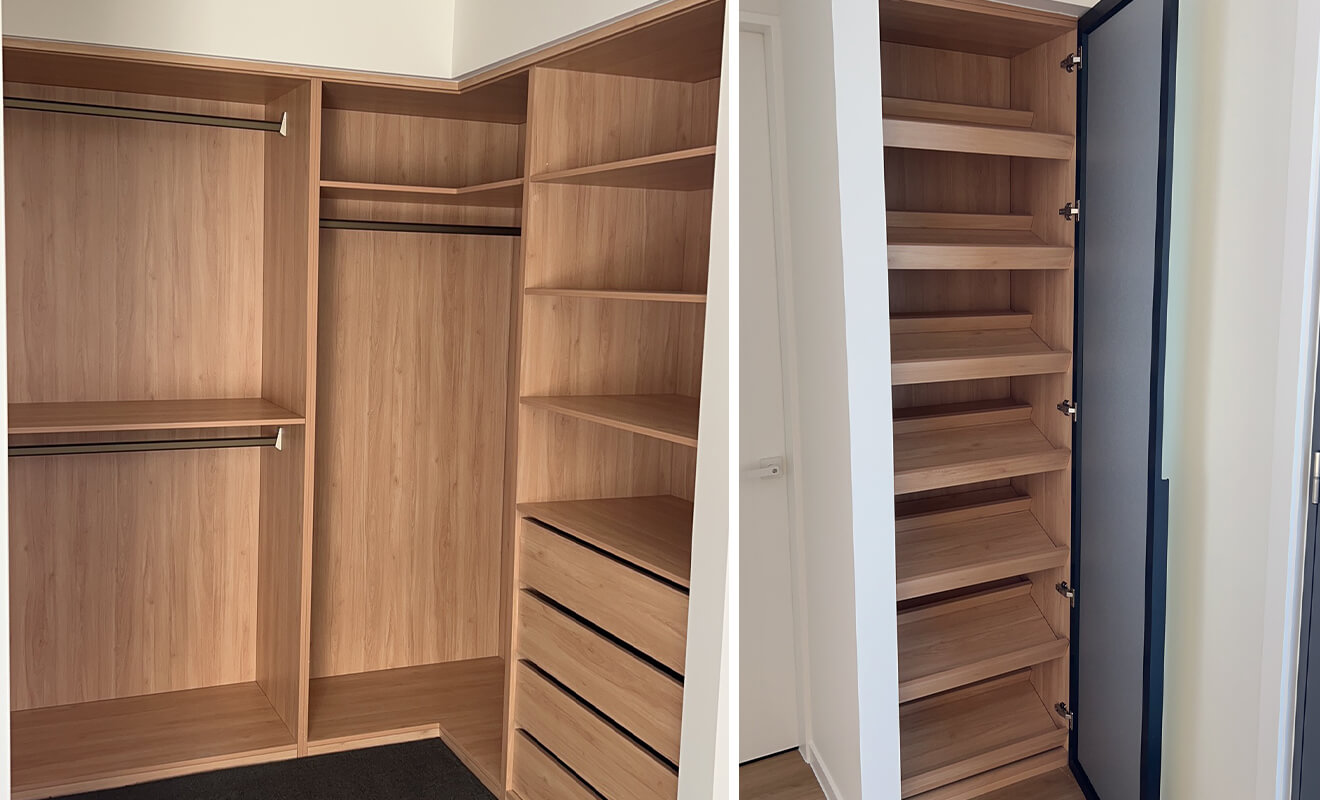 The L-shaped open wardrobe offers easy access to everyday clothing. The narrow space is ideally suited for a customized shoe cabinet, and a separate built-in shoe cabinet optimizes space usage.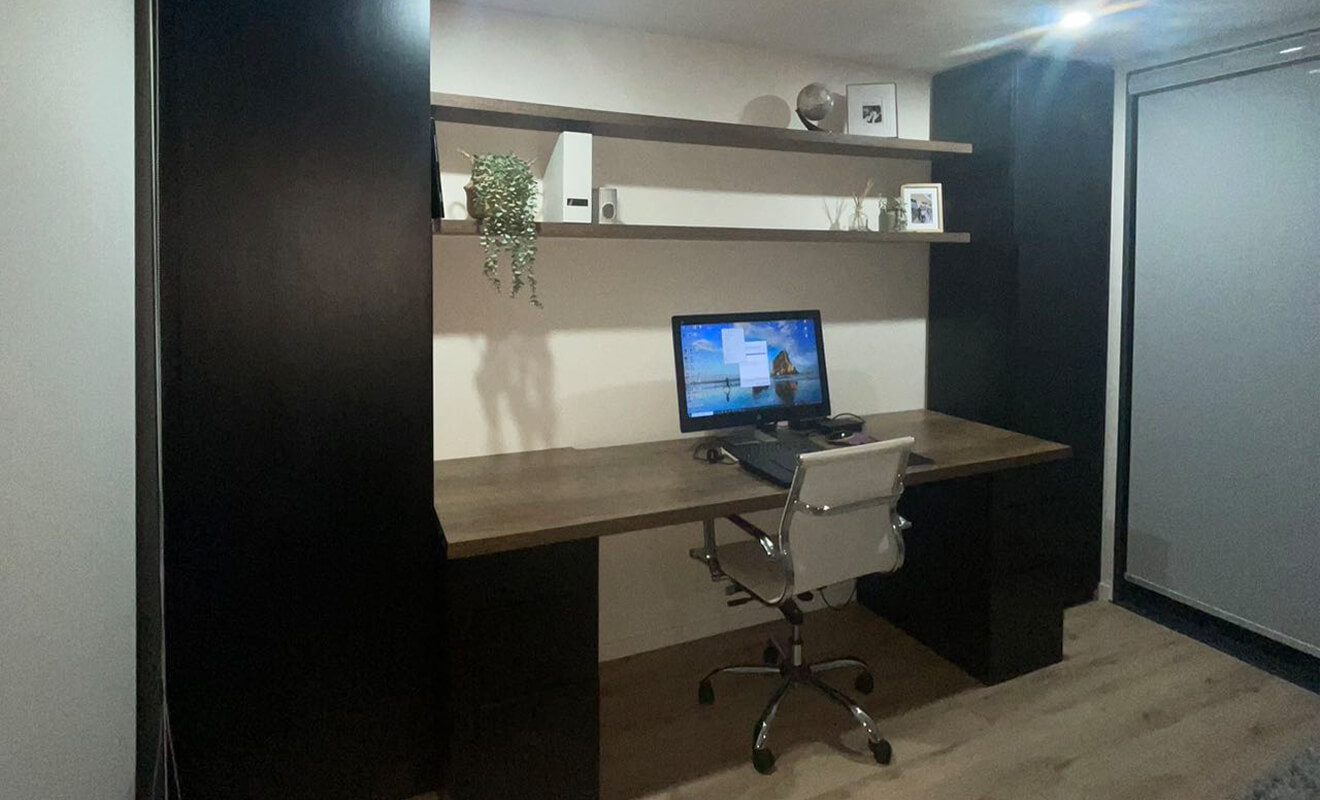 For the work study area, cabinets are finished with black PET, complemented by melamine wood panels for the desktop and shelving units. The cabinet volumes and lines intertwine, exuding a simple and calming aesthetic.