Foshan Full House Customization Project
Product Supplied: Kitchen Cabinets, Entry Cabinet, Wardrobes, TV cabinet, etc.
Technical Support: Customized Design, 3D Picture, Delivery, Installation Instruction
Allure provides this apartment with multiple cabinets that are both beautiful and functional. After many times of communication, we have determined the client's requirements for styling and materials, mainly including glass, quartz stone, melamine, PET, plywood, and put into design and production service at the same time.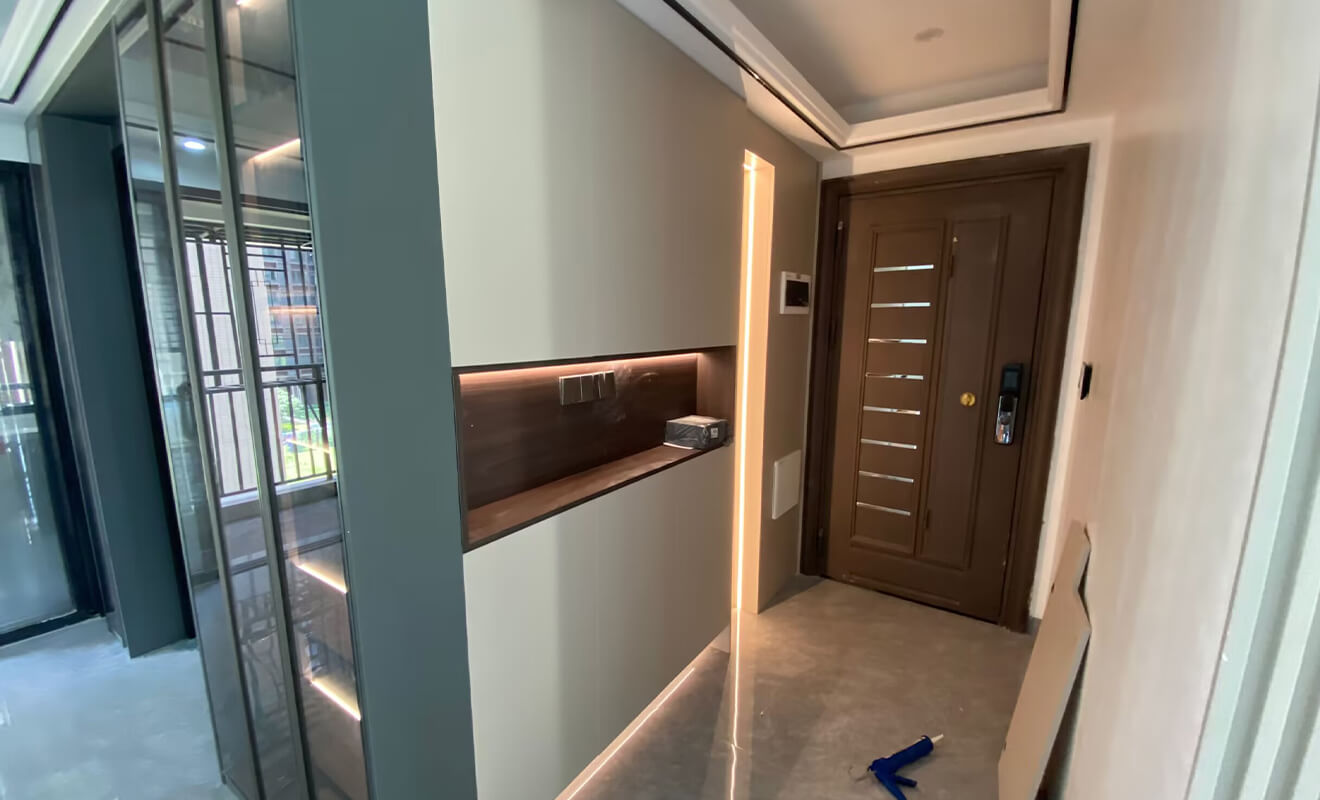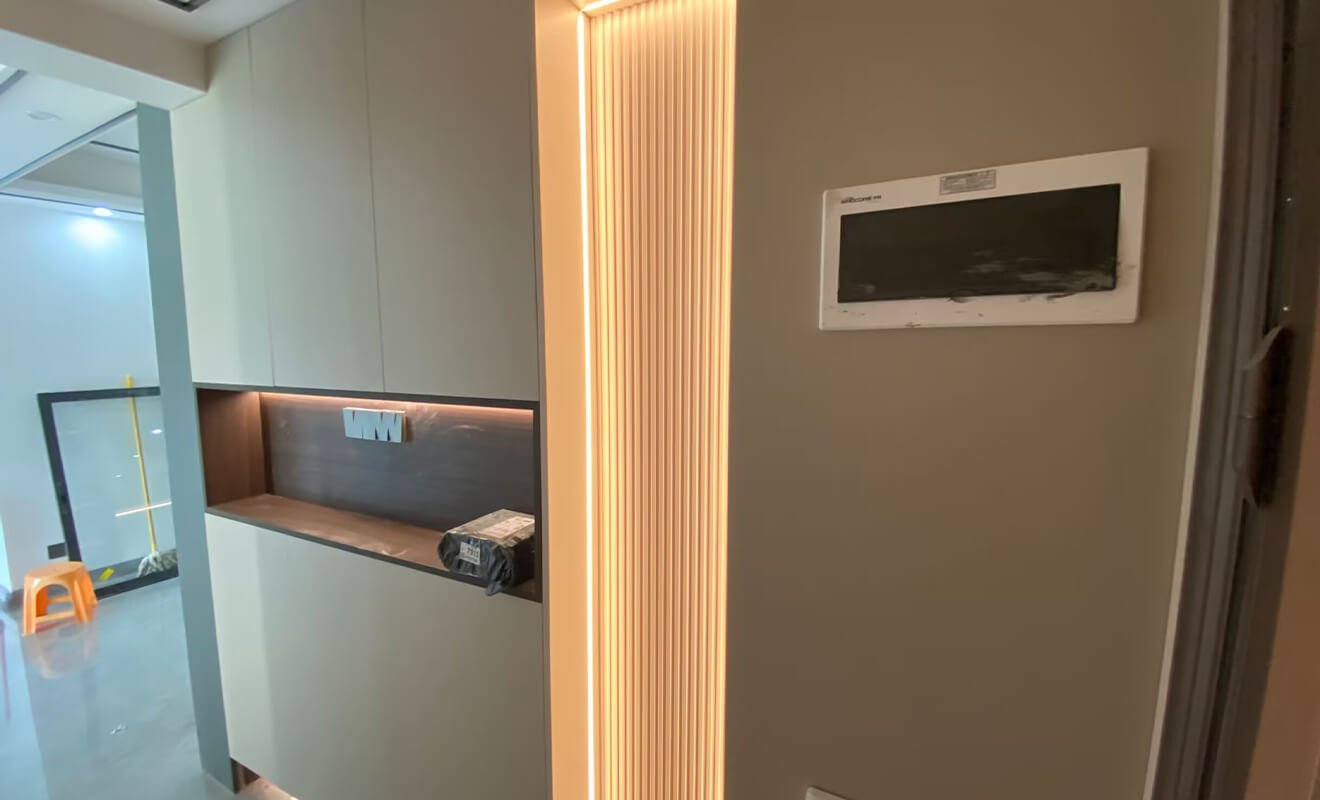 For the entry cabinet, there are gaps in the middle, at the bottom, and on one side, with embedded LED strips to create a well-lit and ceremonial entrance with stylish linear detailing.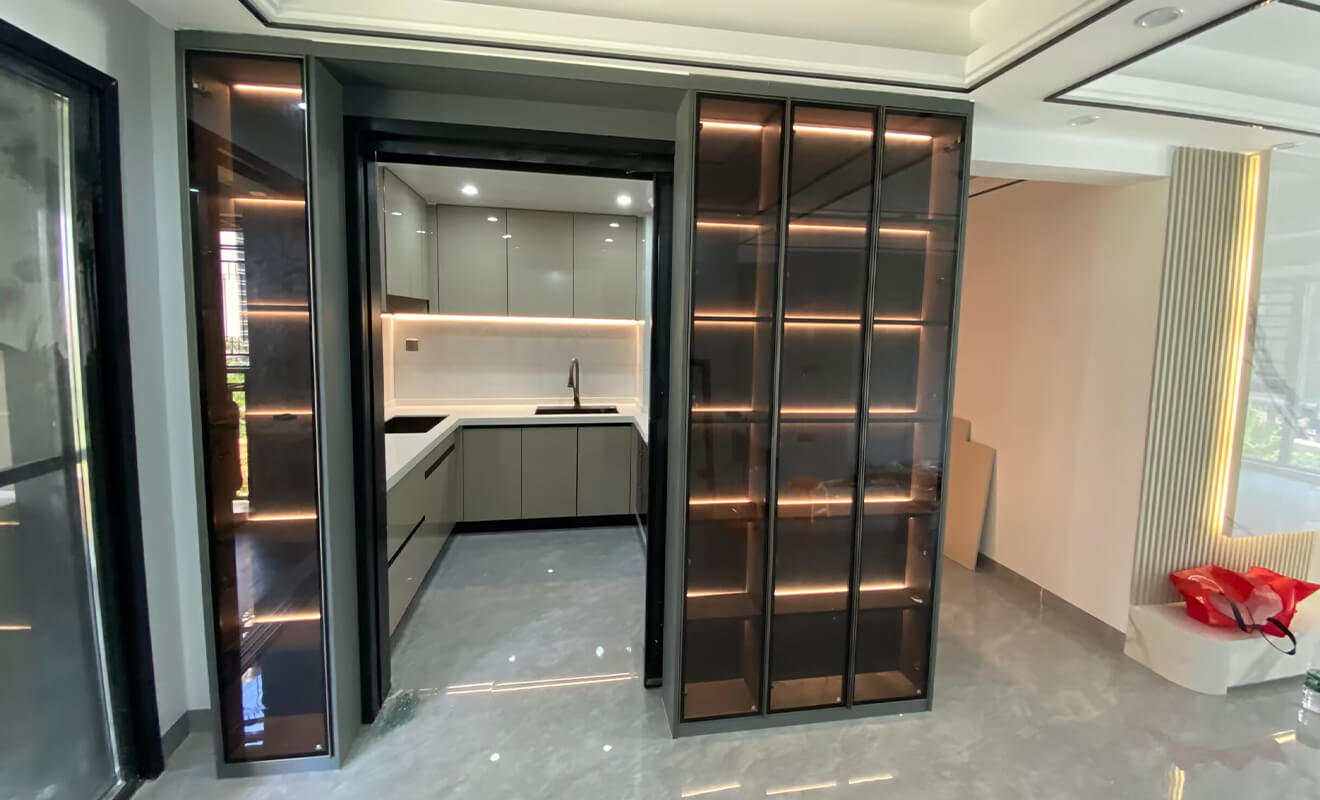 Attractive and functional glass door side cabinets have been installed on both sides of the kitchen entry to provide extra storage and display space.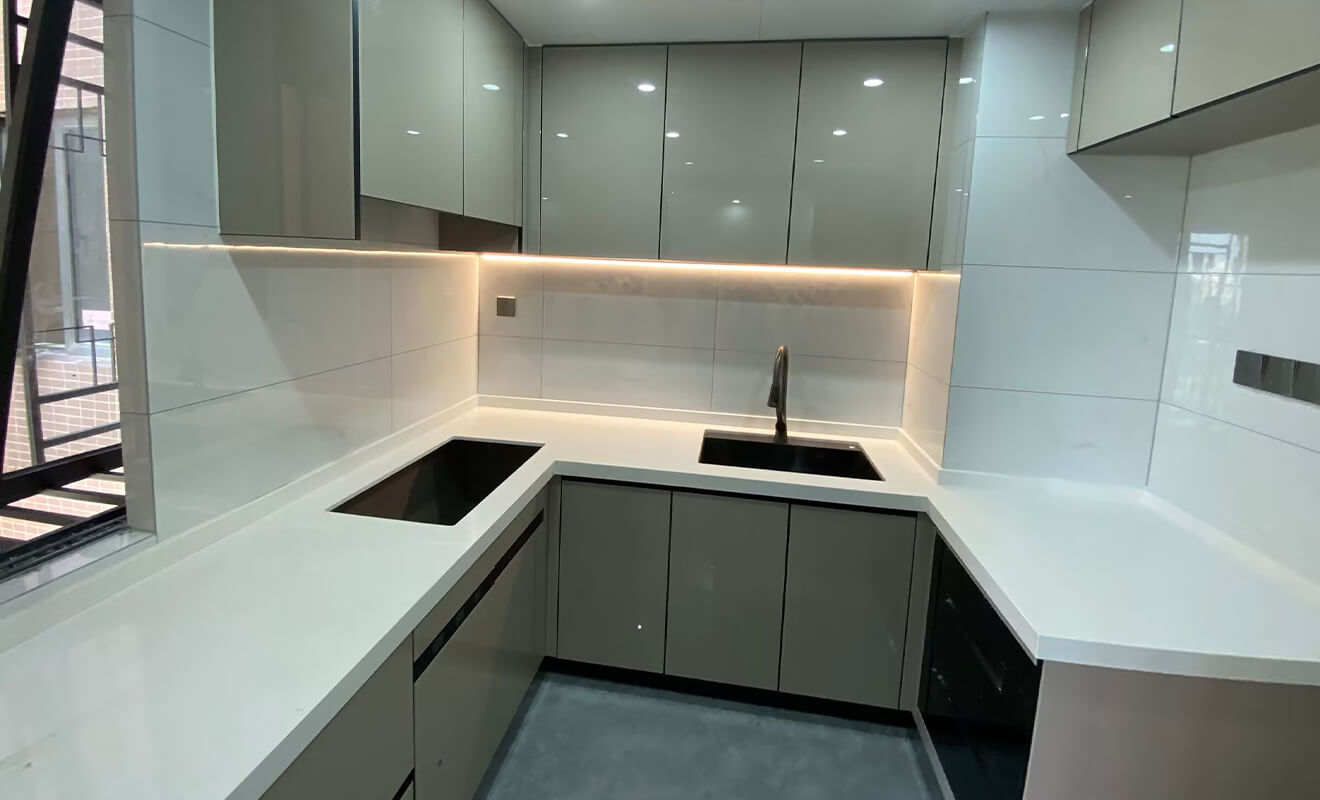 The U-shaped compact kitchen layout maximizes storage space and countertop area while ensuring a smooth workflow. The cabinets feature high-gloss PET finished doors and are complemented by white quartz countertops.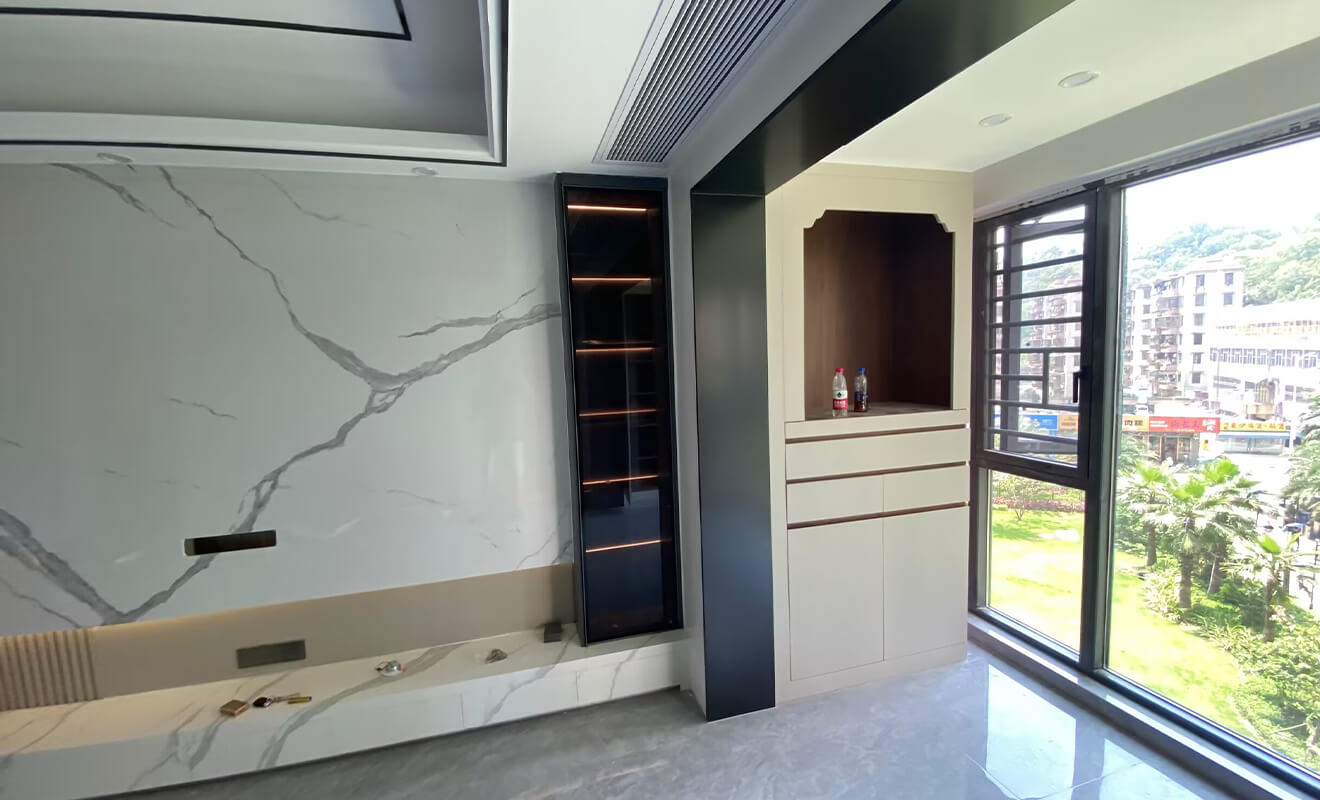 The suspended TV cabinet follows the style of the background wall with equal width, and complemented by tall, narrow black glass cabinets, which stretchs the overall visual both vertically and horizontally.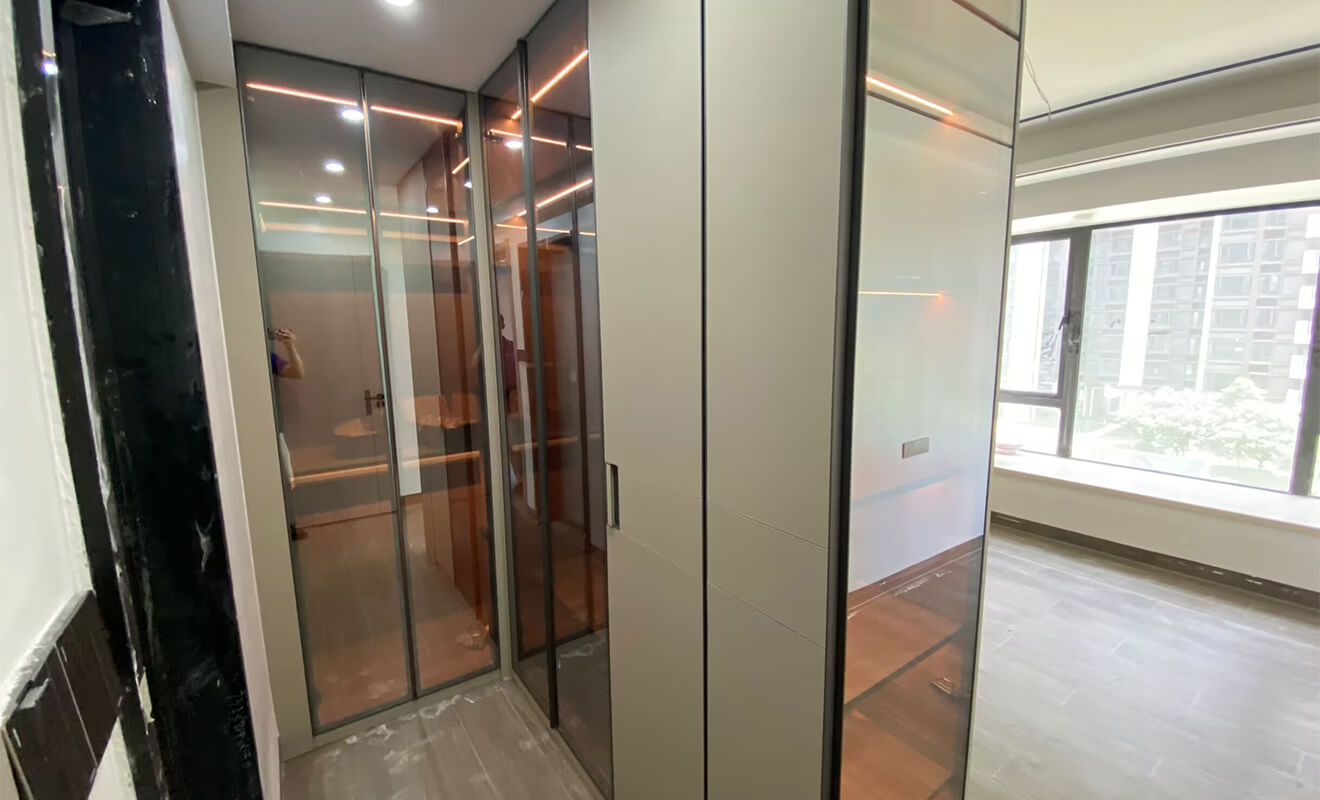 Responding to the client's needs, a custom L-shaped wardrobe was designed for the bedroom to create a long, open dressing area. Instead of side panels, the wardrobe features glass door storage cabinets, perfect for item display. The combination of black framed tea-tinted glass finishes, and leather accents exudes modern fashion and a luxurious feel. Built-in LED strips create an exquisite ambiance while addressing lighting concerns.