Sydney, Australia Villa Full House Project
Product Supplied: Kitchen Cabinets, TV cabinets, Wardrobes
Technical Support: Customized Design, 3D Picture, Delivery, Installation Instruction
The standout feature of this custom cabinet project is the built-in cabinets, which make full use of the irregular wall surfaces to expand storage space.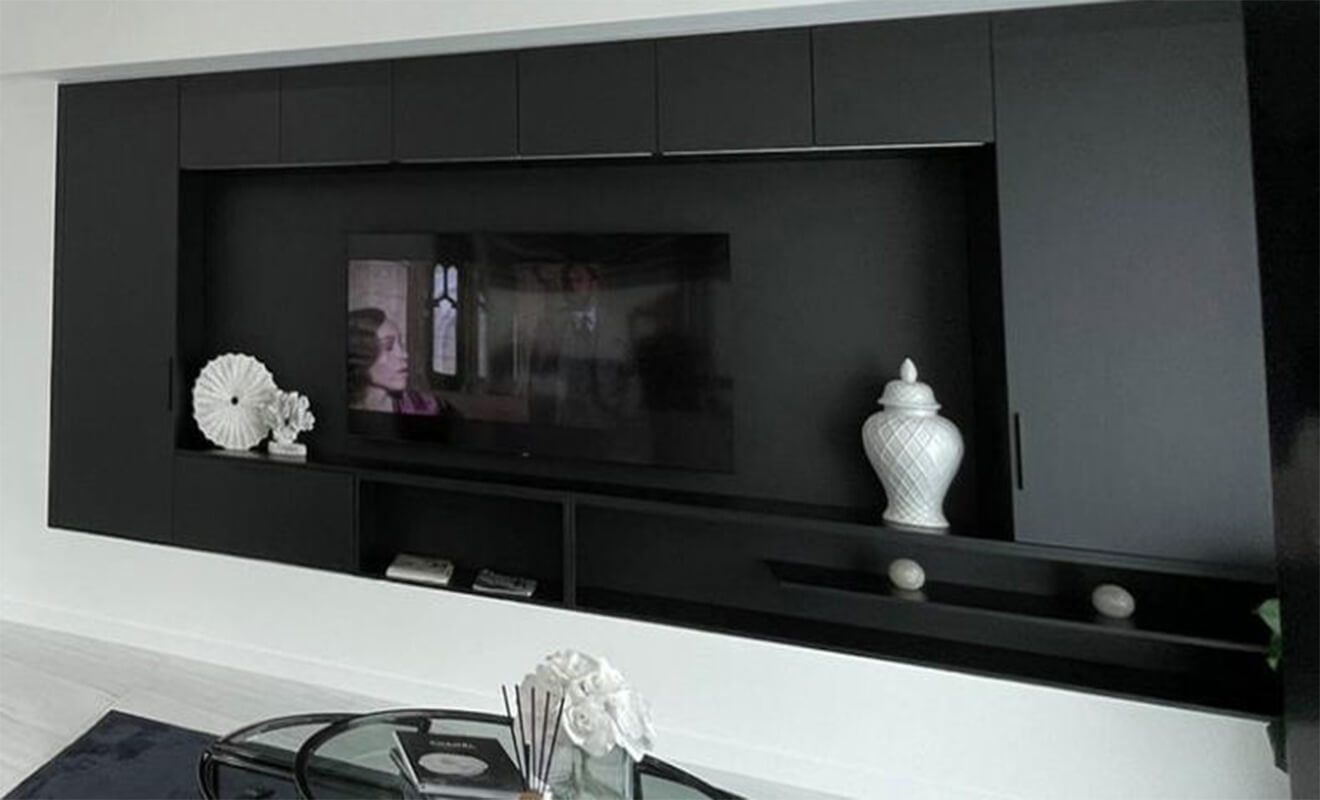 According to the characteristics of the wall and the size of the TV, we incorporate black handleless cabinet to create a classic, minimalist overall effect. The capacity is large with client-oriented layout design, which can meet the storage of most daily items or other collections.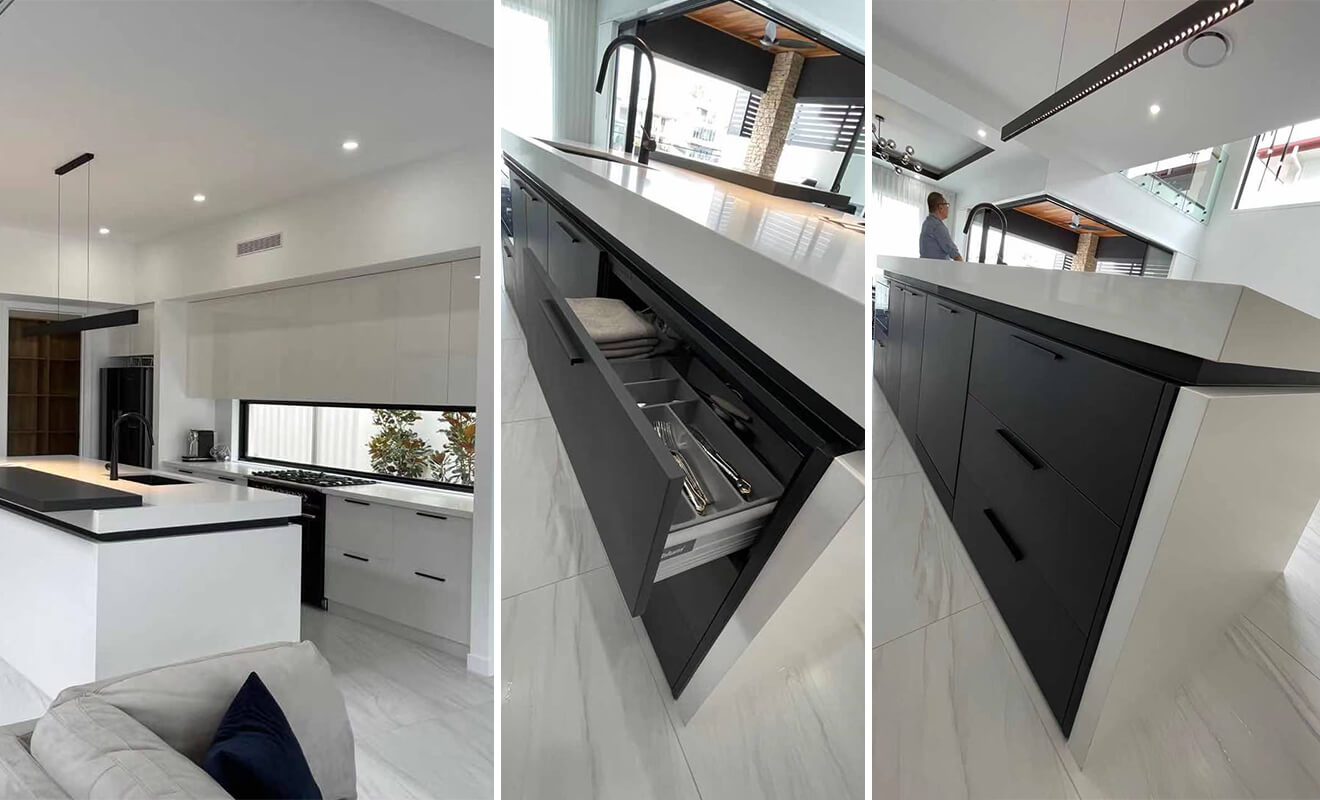 The kitchen has an open layout with an I-shaped cabinet and a large multifunctional island. The base cabinets are designed with drawers, which helps organize kitchen items effectively. The black-and-white color combination and the jointed countertop create a classic and minimalist design aesthetic.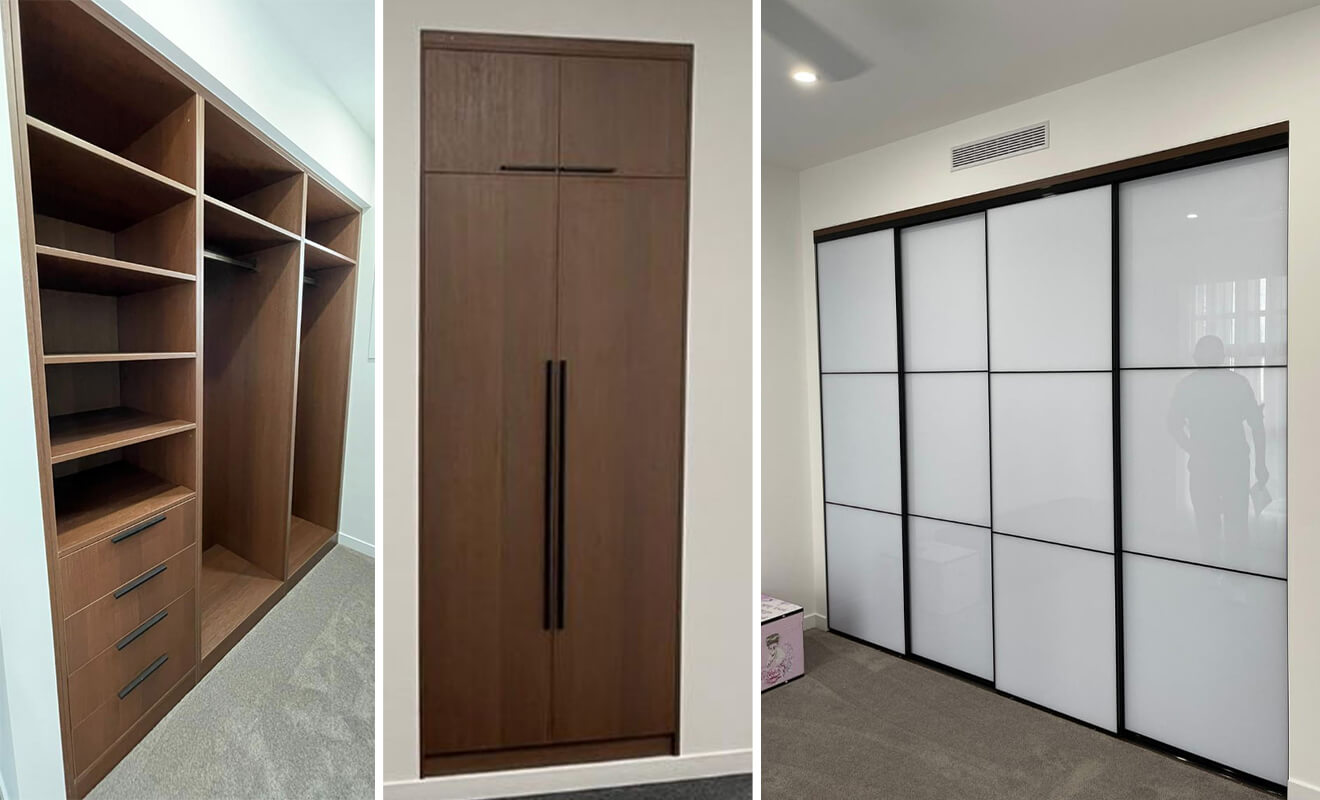 For the built-in wardrobe, we customize it according to the customer's lifestyle by incorporating open and closed sections. The closed wardrobe features wooden veneer doors with long handles and sleek sliding doors, which is visually pleasing.