Chicago, US Villa Apartment Custom Cabinet Project
Product Supplied: Kitchen Cabinets, Wardrobes, Bookcases, Other cabinets
Technical Support: Customized Design, 3D Picture, Delivery, Installation Instruction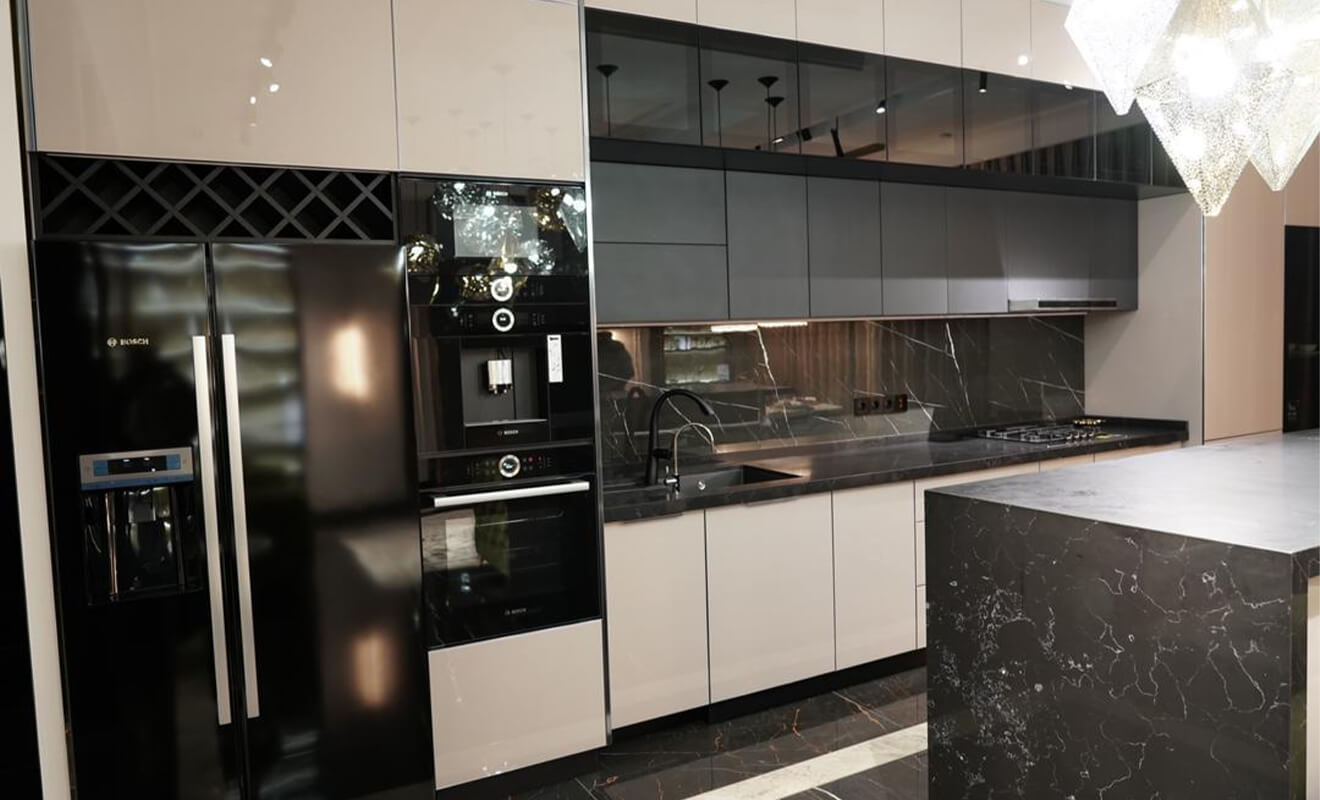 Our approach to designing this kitchen was to enhance visual interest based on a high-end minimalist black and white style. The client's preference for the cabinet panel finishes led us to primarily utilize crystal steel glass. To add an extra touch of sophistication, we incorporated black glass and matte lacquer overhead cabinets, along with a countertop and kitchen island made from sintered stone. The ideal look of the kitchen comes to reality.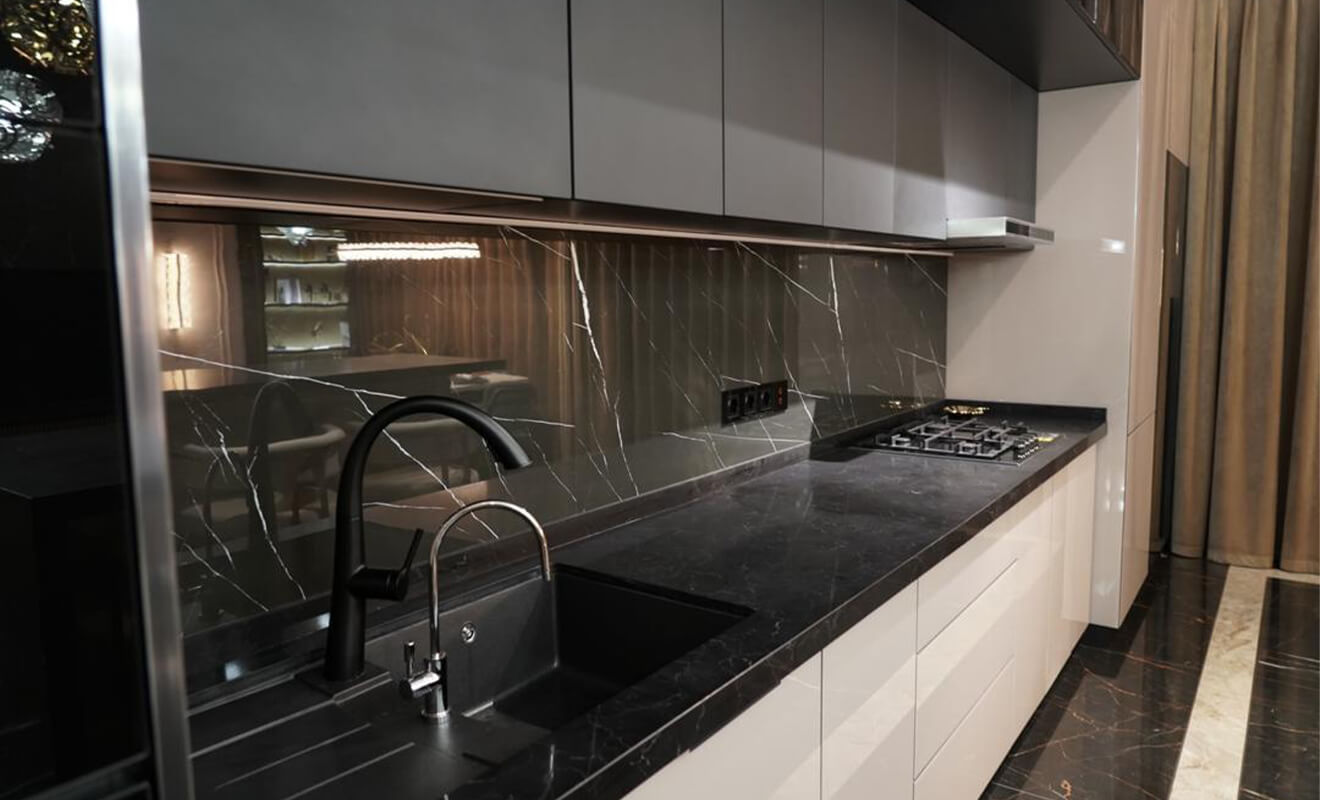 Maximizing the use of wall space, we incorporated a three-tiered overhead cabinet design, effectively increasing storage capacity while ensuring organized kitchen storage solutions. This allows for better categorization and accessibility of items, streamlining the cooking and meal preparation process.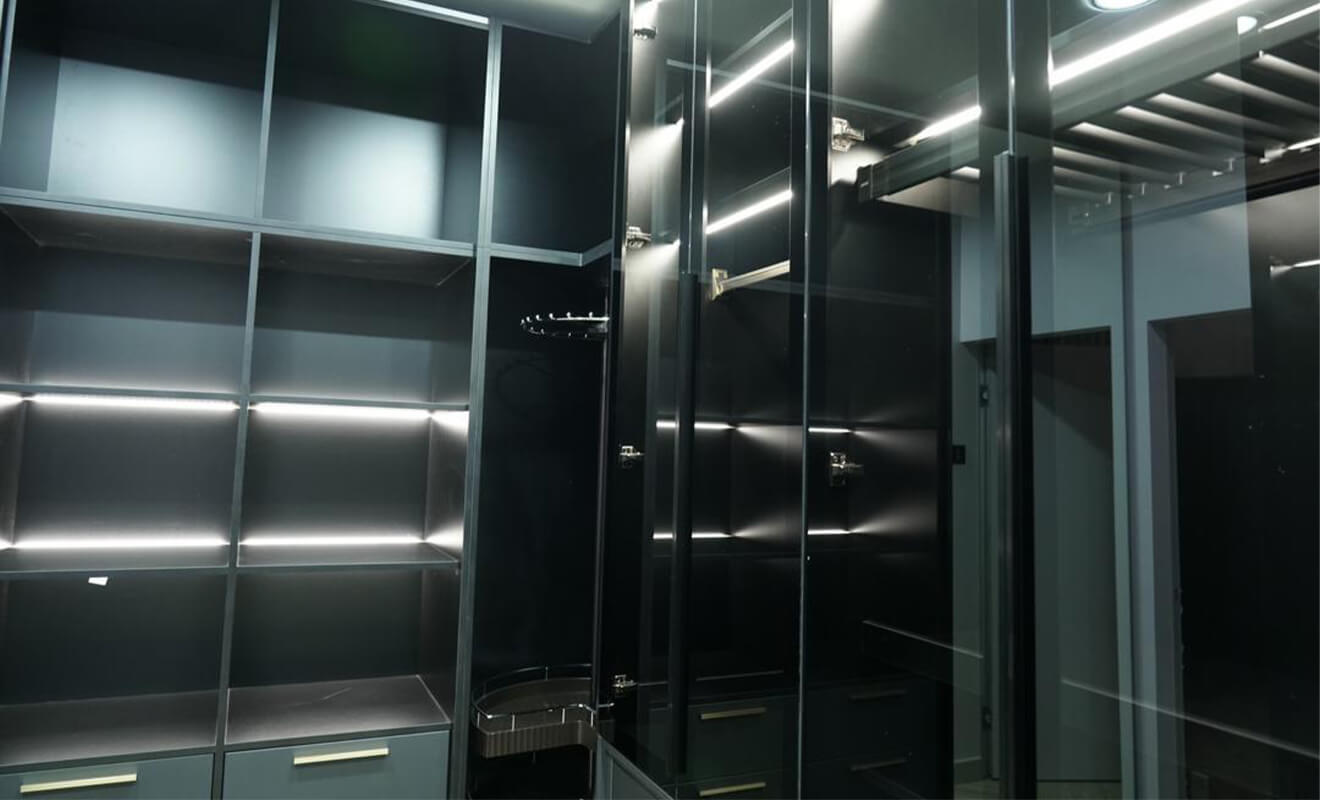 For the walk-in closet, we came out with an open design combines matte finish painted open cabinets and transparent glass cabinets. It features interior lighting for easy locating and grabbing of clothes.The black cabinet body is paired with golden drawer handles, ensuring both aesthetics and functionality.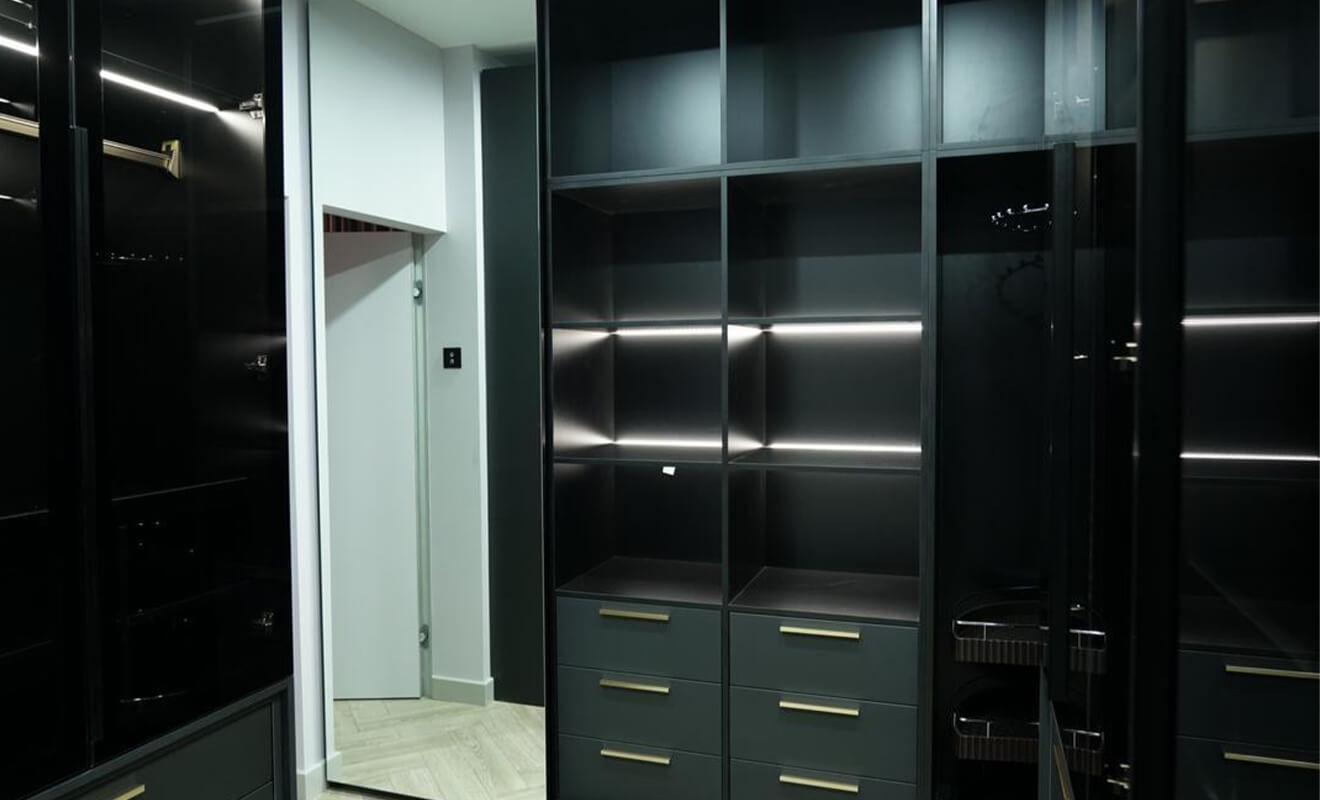 The storage cabinet in sintered stone veneer finish features a hanging area and reserved space for placing the washer and dryer.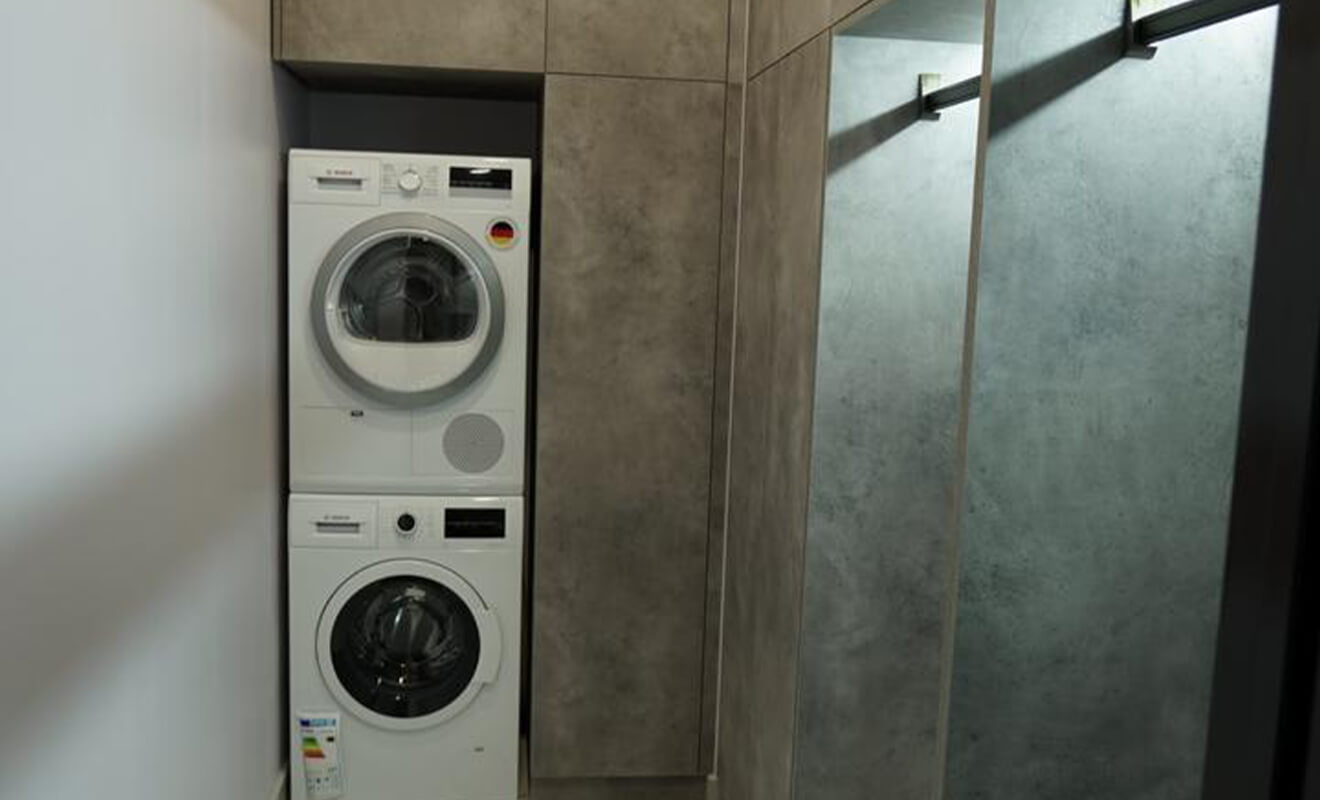 The study room is arranged with open bookshelves featuring metal frames and transparent glass cabinets. Integrated light strips provide illumination, and the large size of the cabinets doesn't overcrowd the space, creating a spacious and airy visual effect.