London, UK Villa Full House Project
Product Supplied: Kitchen Cabinets, TV cabinets, Wardrobes, Bathroom Vanities
Technical Support: Customized Design, 3D Picture, Delivery, Installation Instruction
The bespoke whole-house project is located in a scenic coastal area of the United Kingdom. Allure has provided a range of high-quality cabinets that have received rave reviews from our clients. Here are some captured photos showcasing our work.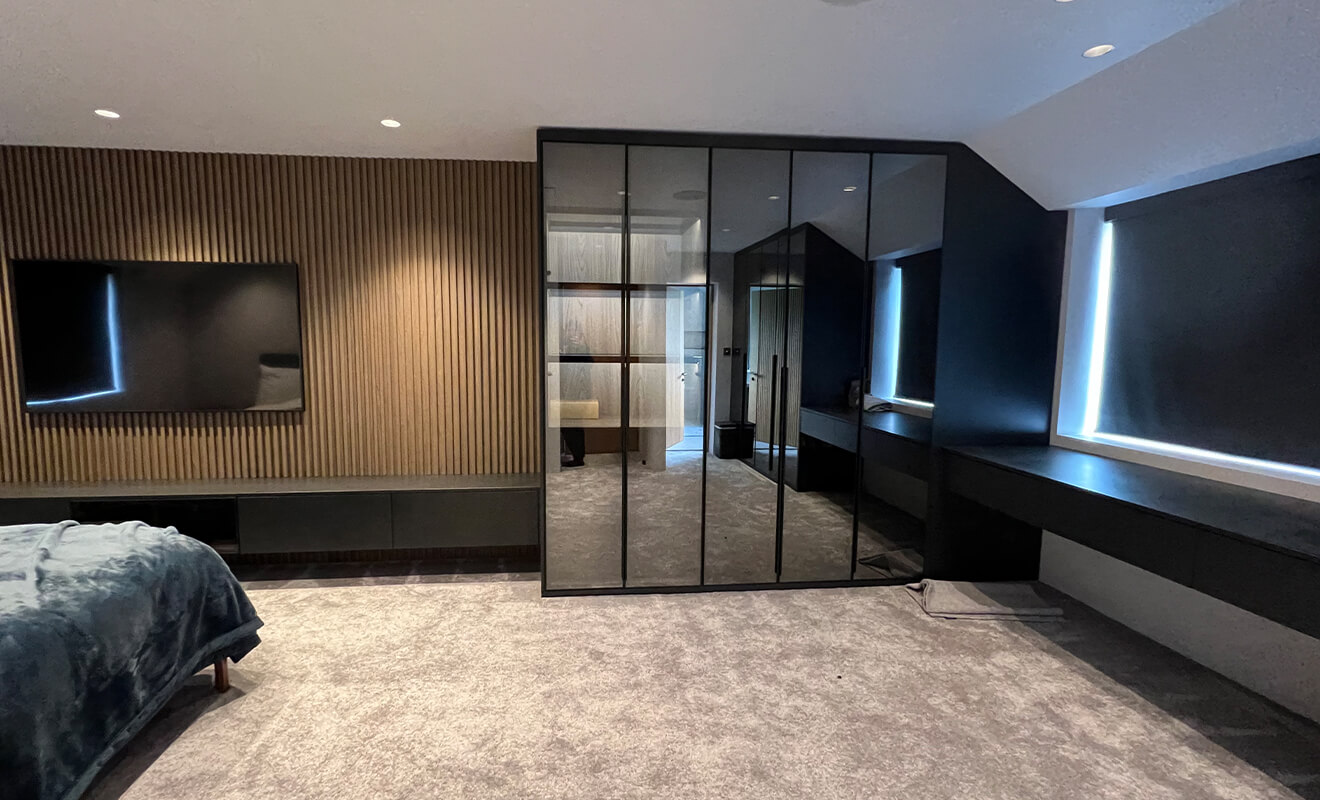 The bedrooms feature freestanding wardrobes that feature glass mirrored doors and black metal frames. These practical wardrobe doors make it convenient for daily dressing and also provide a certain level of privacy for the clothing inside.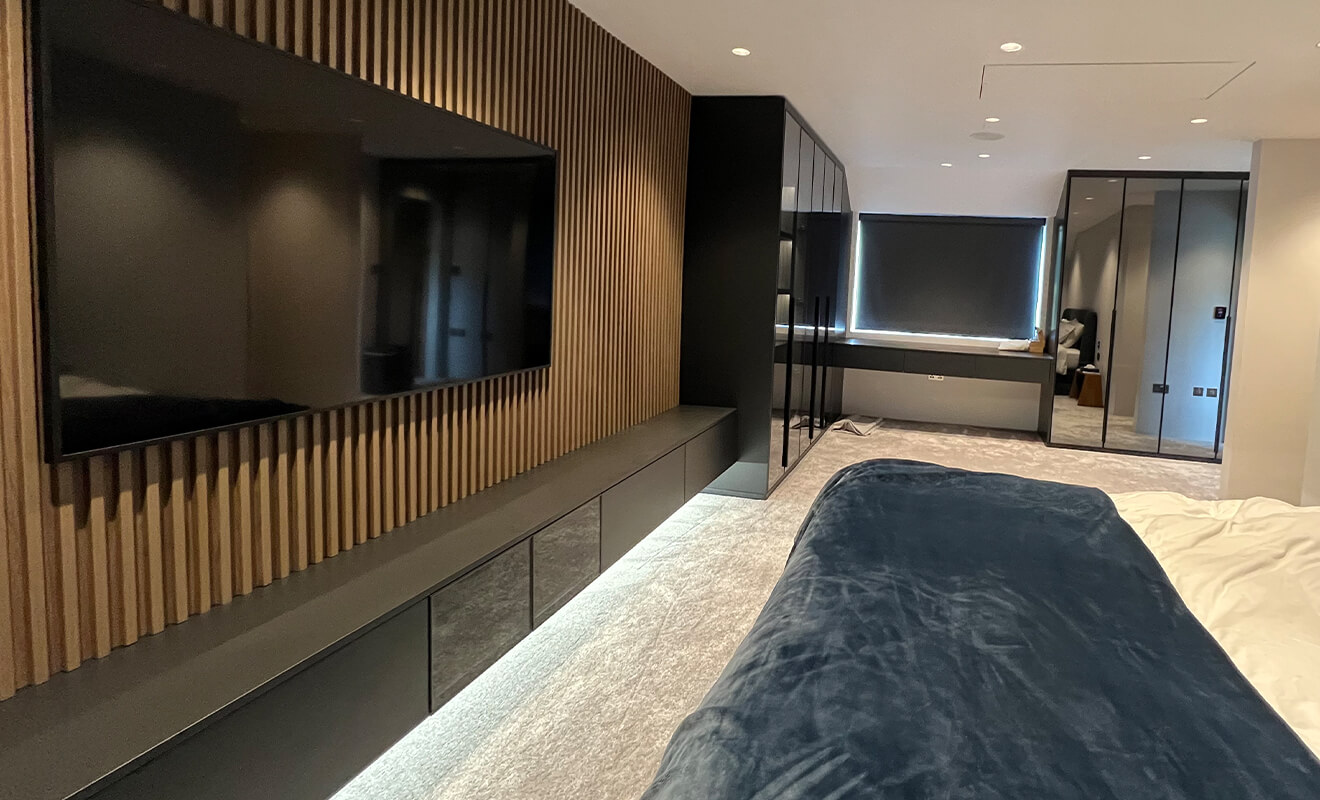 The bedrooms are all very spacious, and we have customized entire decorative grille walls according to the clients' requests. One serves as a TV feature wall, with a suspended black lacquer TV cabinet with lighting strip beneath the carcase. The I-shaped layout simplifies the spatial arrangement, visually stretching the space and offering a sleek design that is both aesthetically pleasing and convenient for daily cleaning.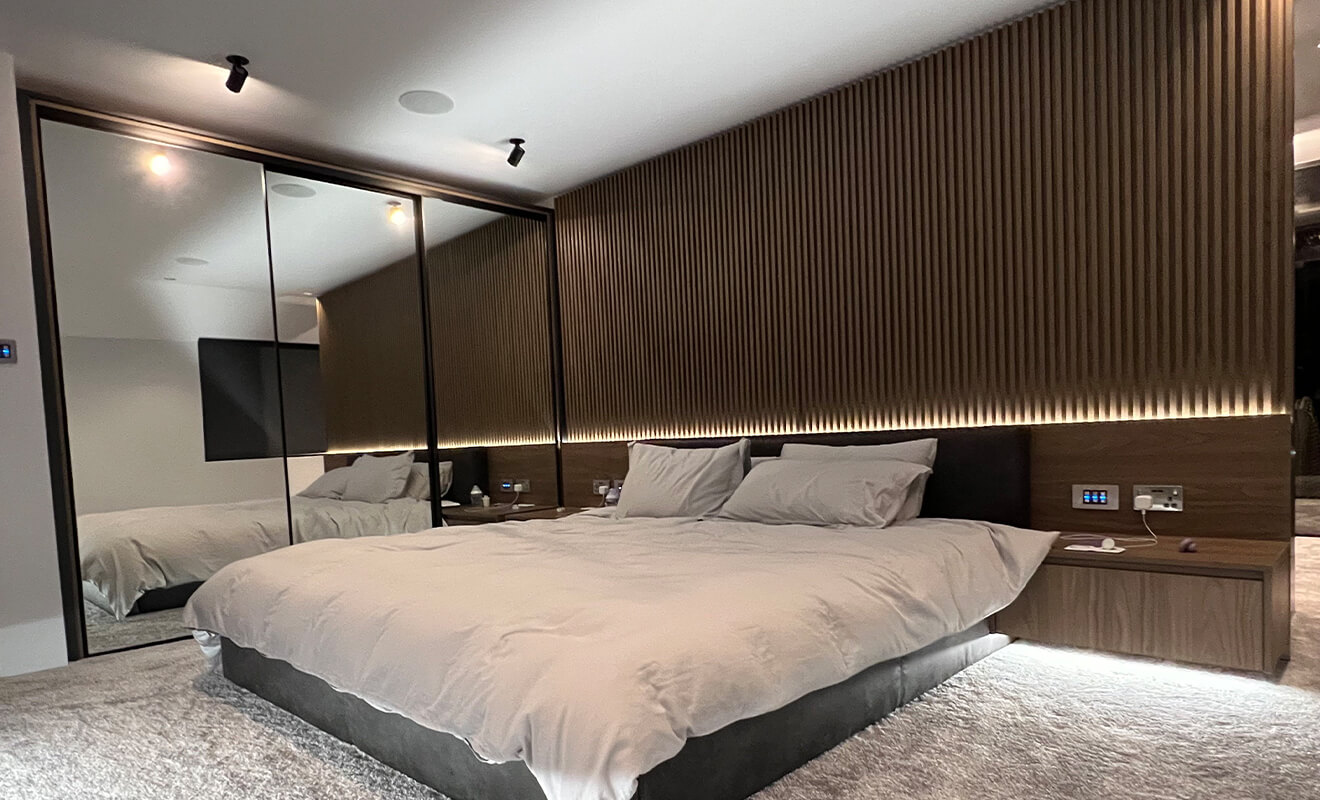 The other decorative grille panel is arranged on the partition wall behind the bed in another bedroom. We opted for a darker wood shade complemented by a matching melamine-finished floor-standing bedside cabinet. Both the headboard area and the cabinet base are equipped with strip lighting, creating a harmonious and unified look.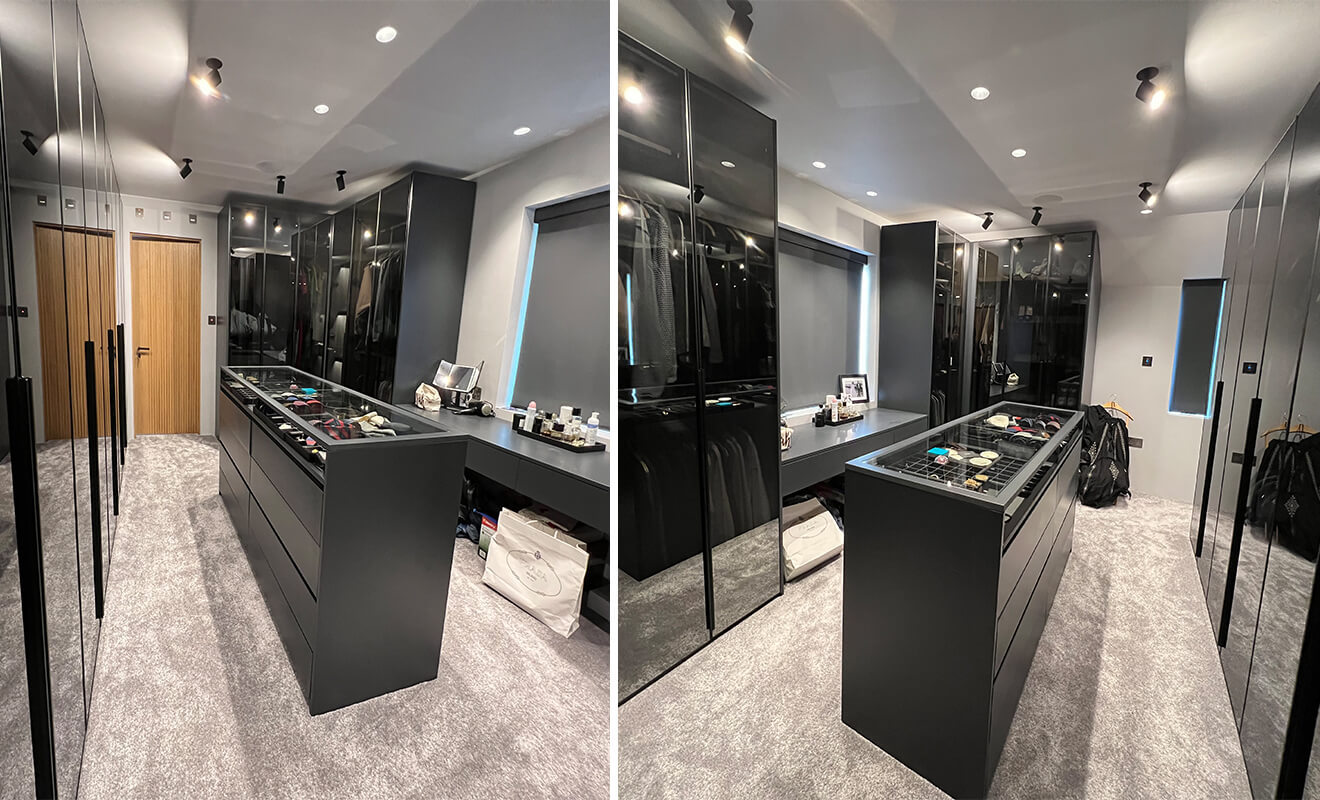 The dressing room features a full set of deep gray-black wardrobe dressing tables, complemented by a central island unit. The contrasting combination of the entire cabinet set and the space creates a simple yet striking visual impact. The wardrobe features glass panels and long handles, exuding a sense of sophistication without feeling dull.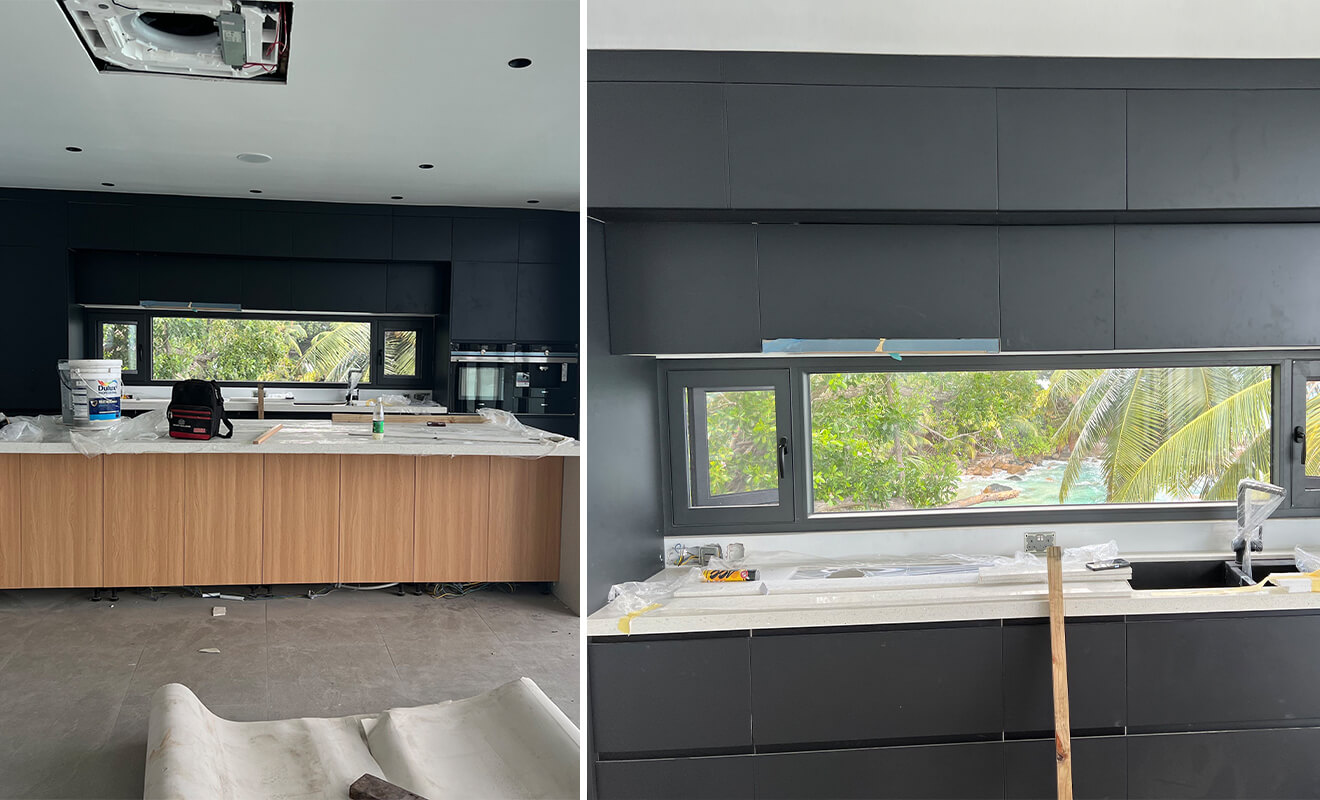 The kitchen cabinets follow a unified scheme, with cabinets in melamine matt finish and white quartz stone worktops. The design of double-layer hanging cabinets and drawer cabinets is conducive to the further storage of kitchen supplies.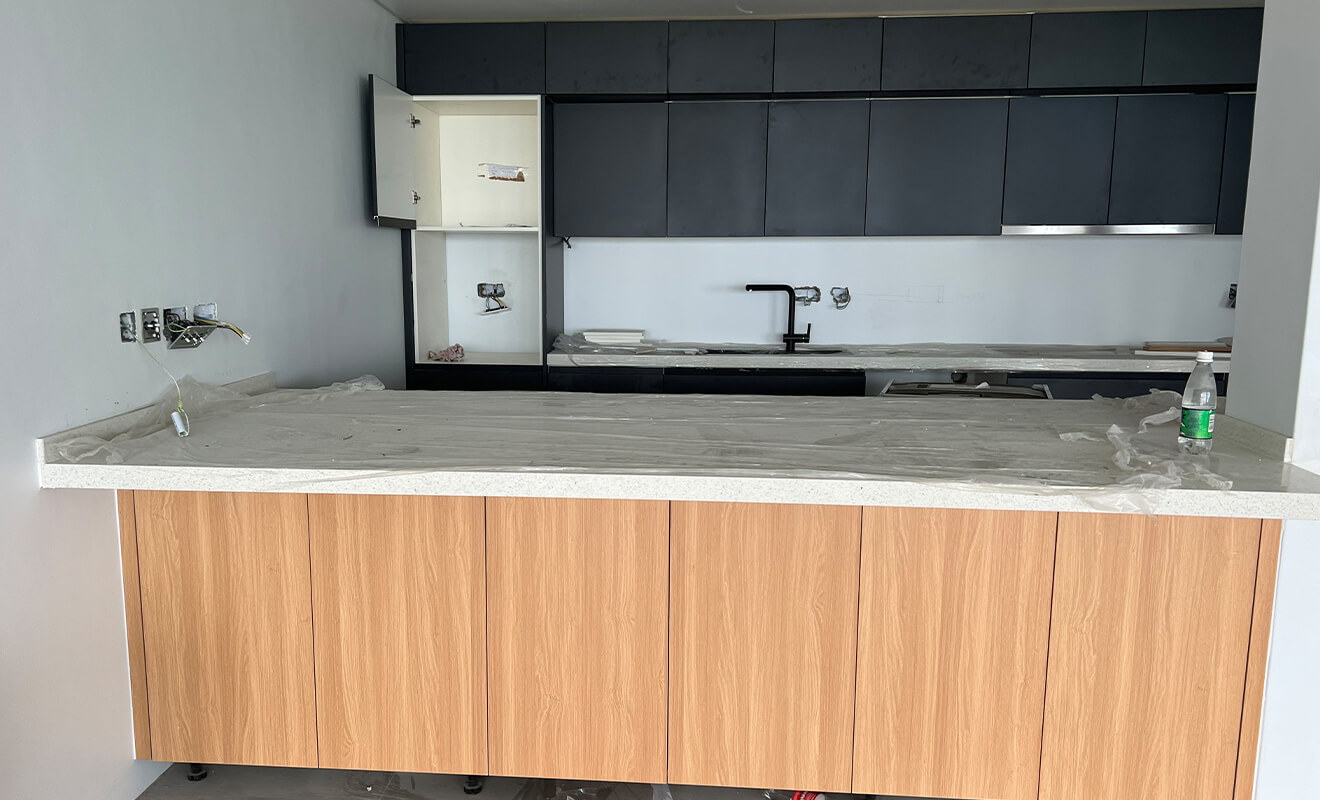 If you would like to get more images, videos and other information about this customization project, please feel free to contact us.