Jilin, China Villa Full House Project
Product Supplied: Kitchen Cabinets, TV cabinets, Wardrobes, Bathroom Vanities, Side Cabinets
Technical Support: Customized Design, 3D Picture, Delivery, Installation Instruction
This whole-house project is located in Jilin, China. In response to the client's needs for storage and display, Allure has made the most of the spatial layout, balancing aesthetics and functionality, and providing a range of custom cabinets in a modern style.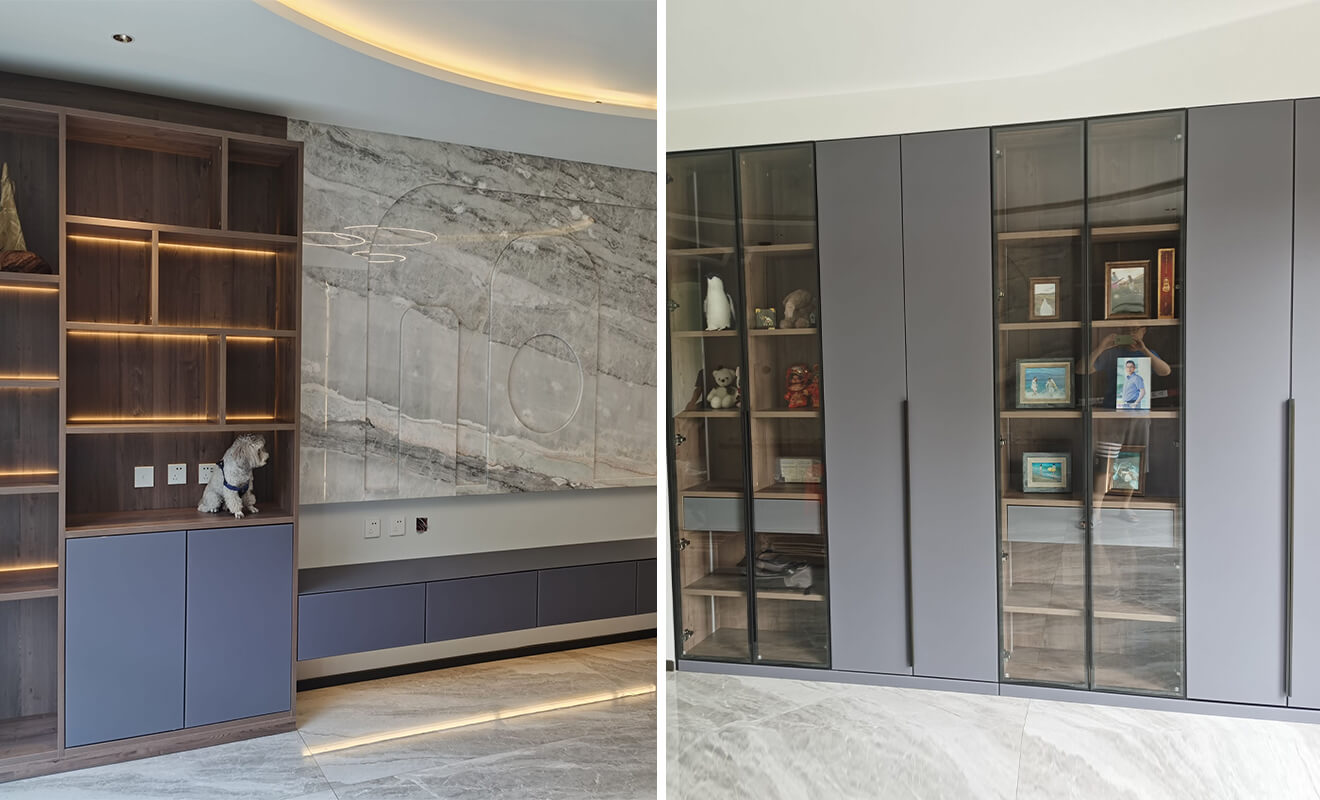 To create a stunning TV background wall, we integrate high-quality materials such as marble, woodgrain melamine, and matte lacquer finishes. The combination of display cabinets and storage cabinets enhance the overall aesthetics of the living room.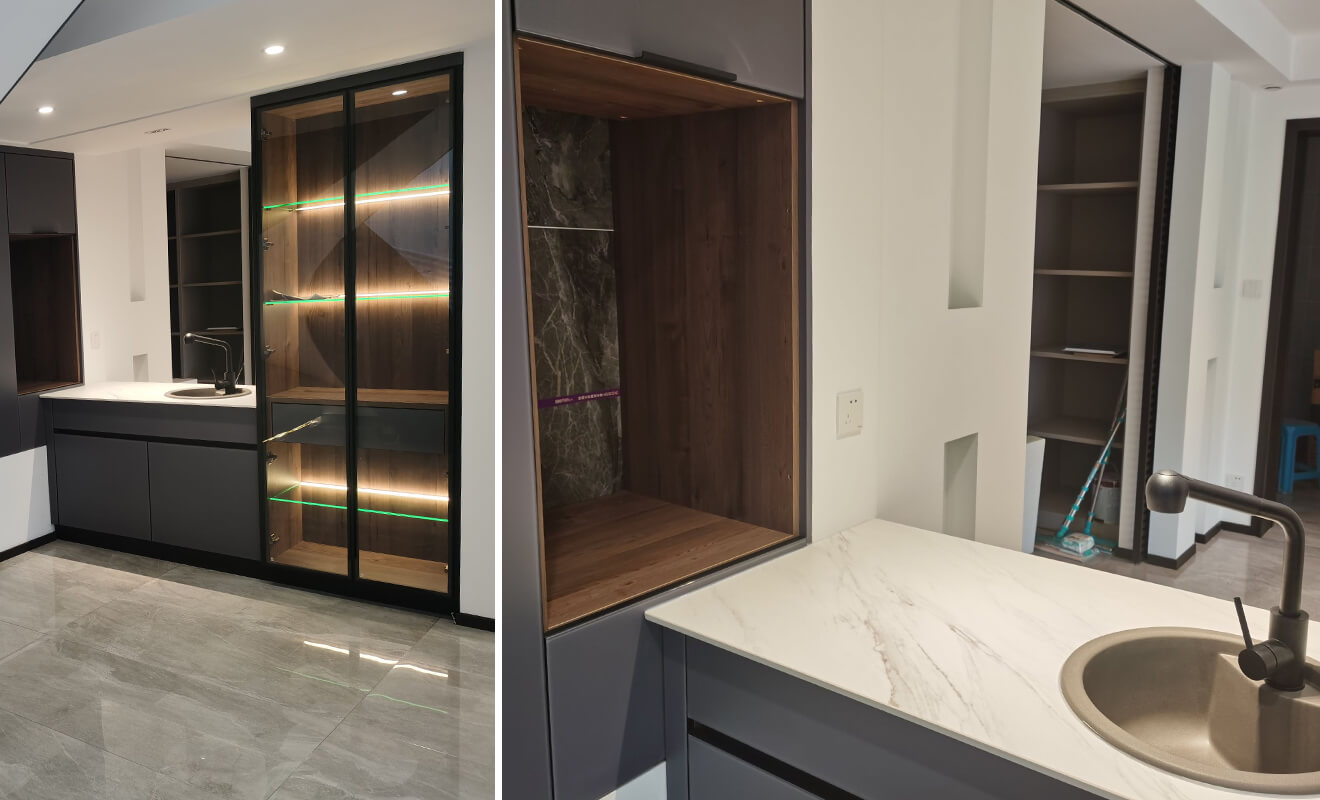 Our cabinets not only provide convenience for storage and display items, but they also seamlessly integrate into the spatial layout, serving as partitions in open spaces.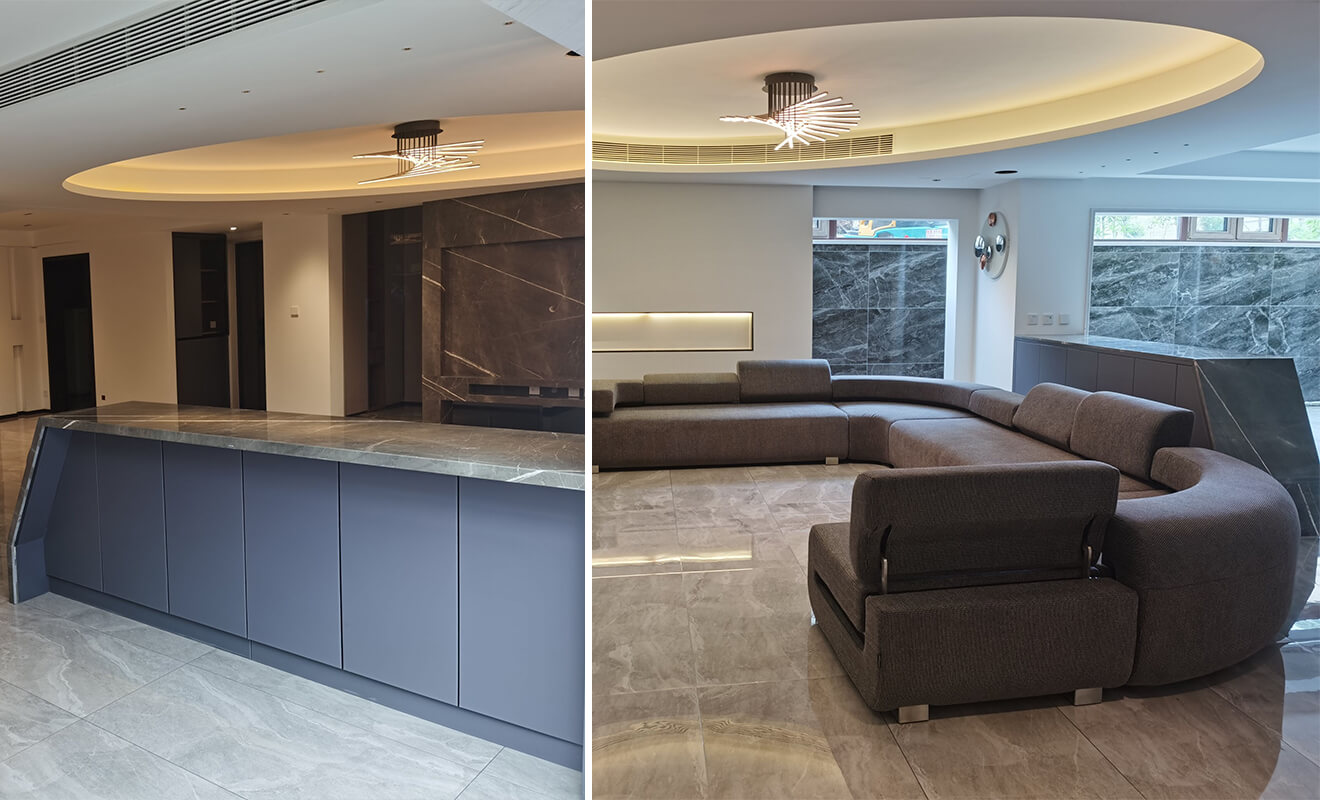 The kitchen features a compact U-shaped cabinet as the primary cooking area, while an additional I-shaped cabinet provides extra countertop space and storage.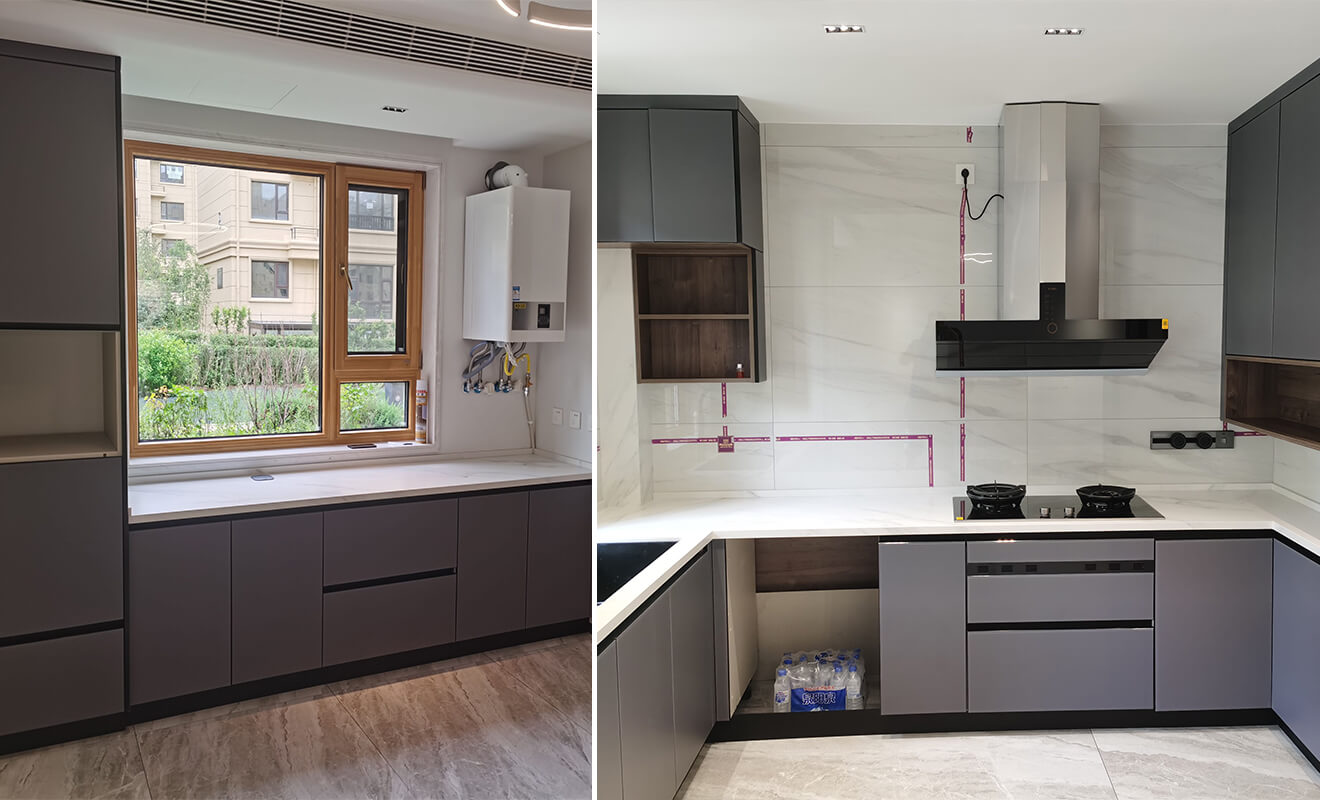 For wardrobes, the trendy minimalist design nowadays often feature a combination of low-saturation neutral tones, such as matte lacquered finishes and glass panels, complemented by long handles and open shelving, just like these wardrobes in this customization.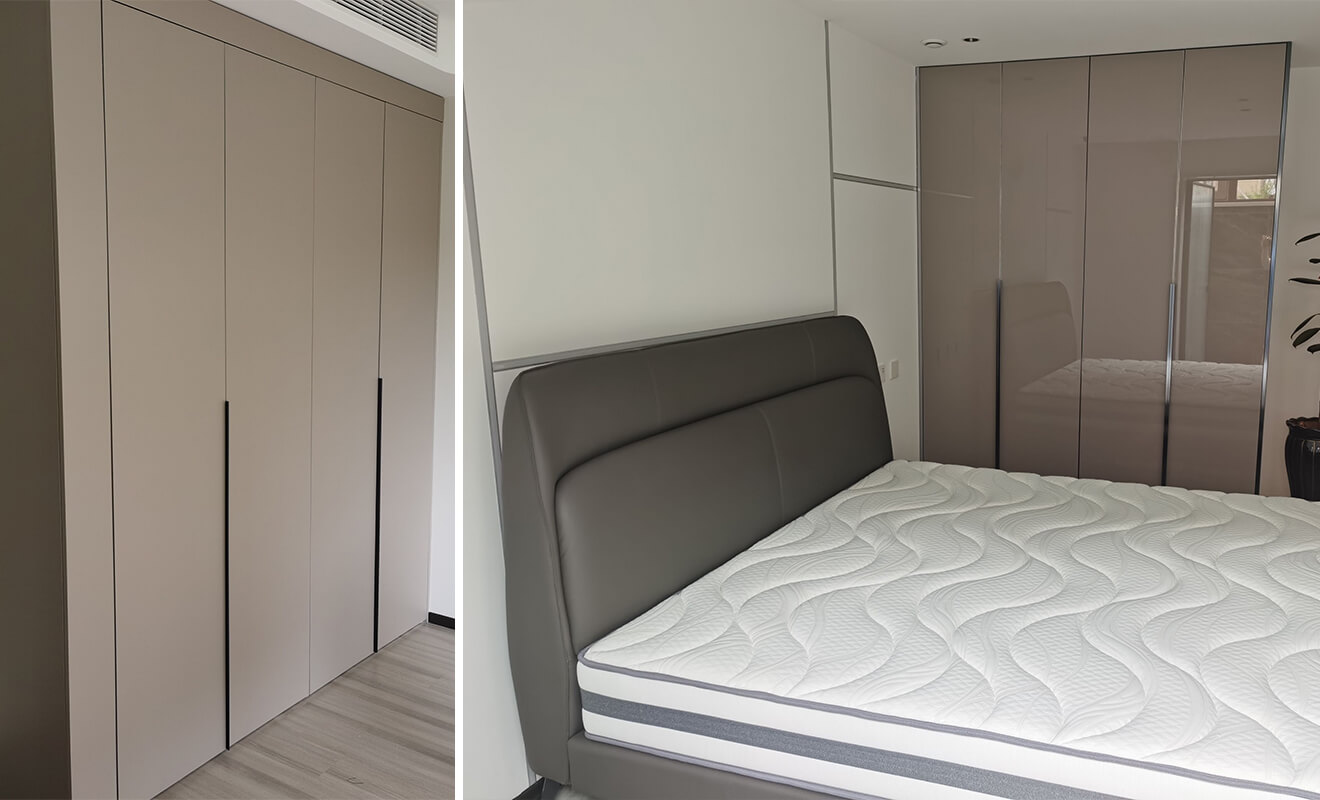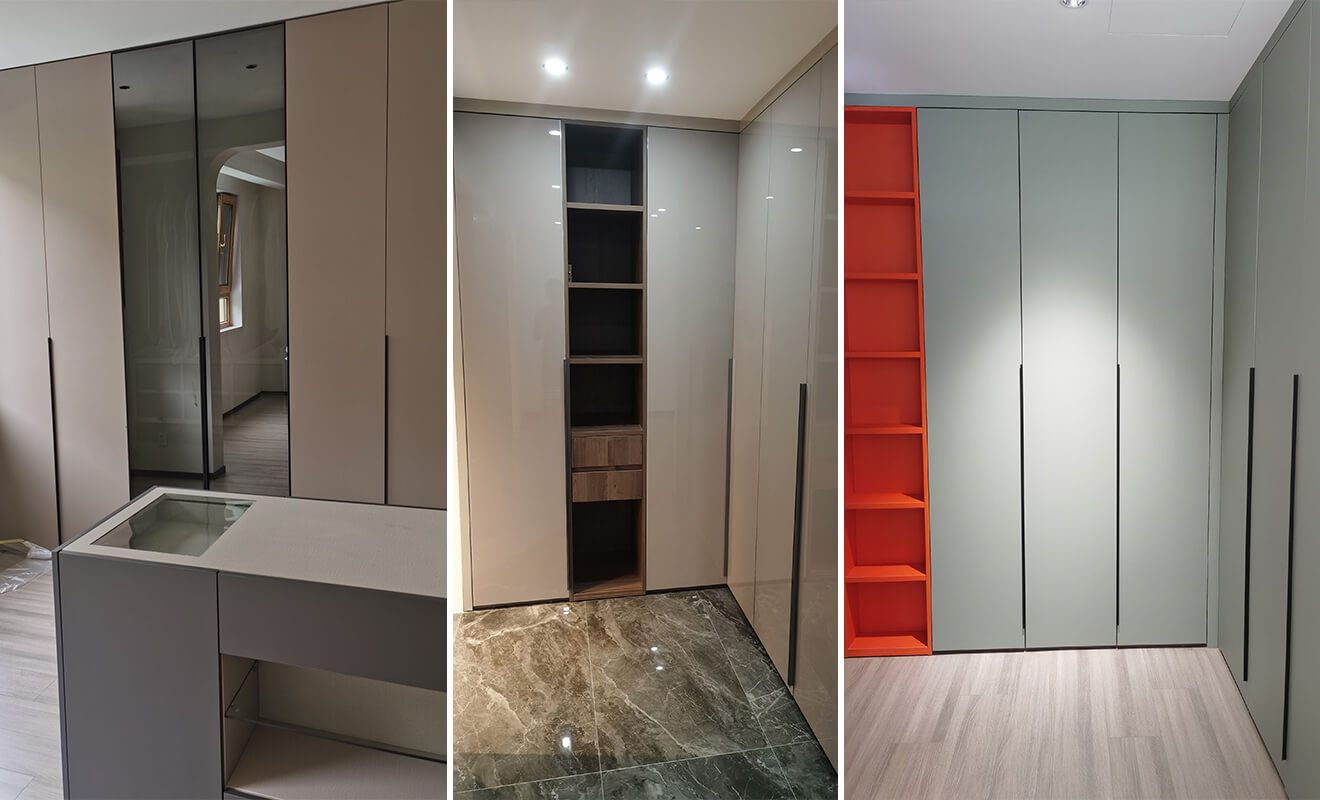 The custom bathroom cabinet follows the same design scheme as mentioned above. Customized suspended base cabinets provide ample storage space while being easy to clean on a daily basis.