Ho Chi Minh City,Vietnam Custom Kitchen Project
Product Supplied: Kitchen Cabinets
Technical Support: Customized Design, 3D Picture, Delivery, Installation Instruction
In this custom project, Allure designed and manufactured two sets of kitchen cabinets, primarily using plywood as the base material and glass and melamine as the finishes, receiving positive feedback from the clients.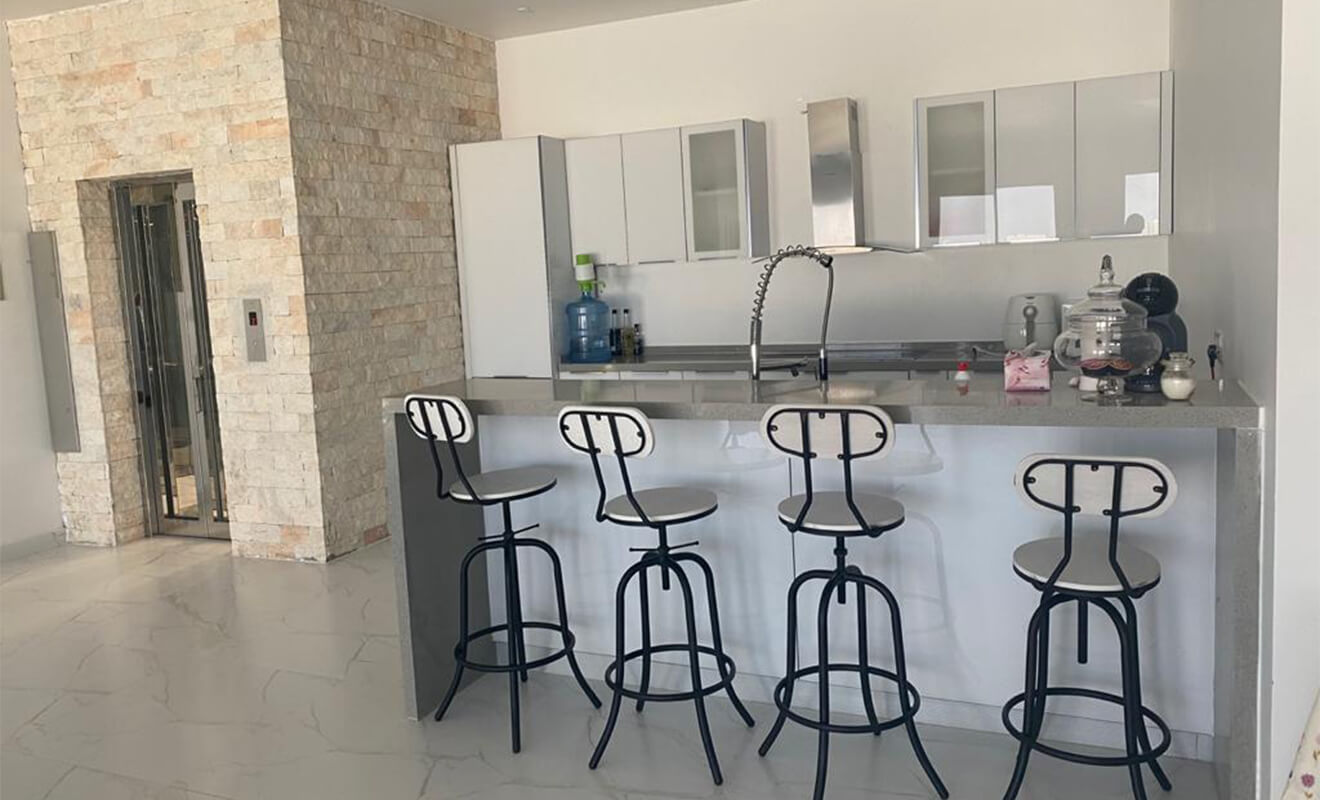 The large L-shaped cabinets are paired with built-in storage baskets and quartz countertops, providing ample storage space and generous work surfaces.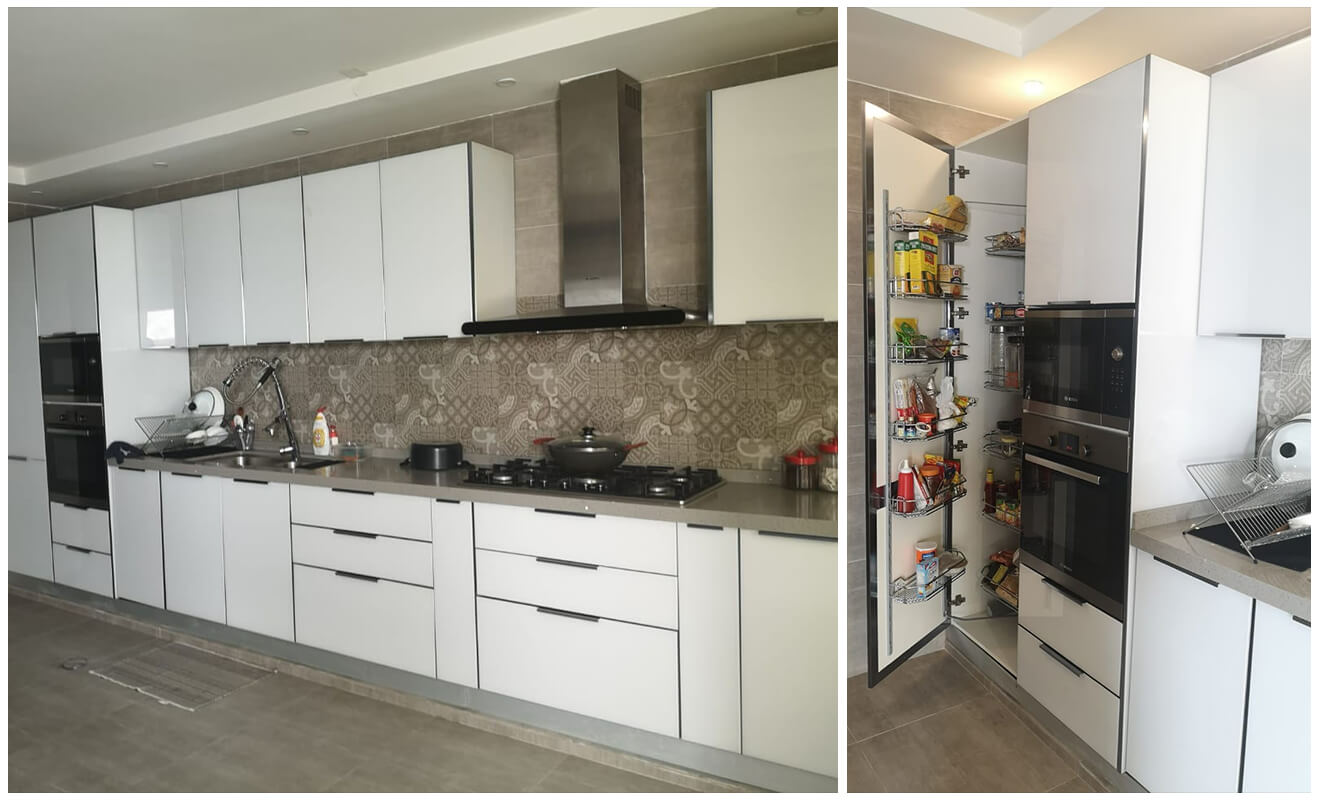 For the cabinet doors, we opted for full-tempered steel glass, which not only exhibits remarkable strength but also boasts excellent corrosion resistance. This choice ensures that the doors remain sturdy and durable over time. Moreover, the glass surface is incredibly easy to clean, allowing for hassle-free maintenance. The combination of white finishes and glass texture creates an open and bright kitchen space, making it a perfect blend of minimalist aesthetics and functionality.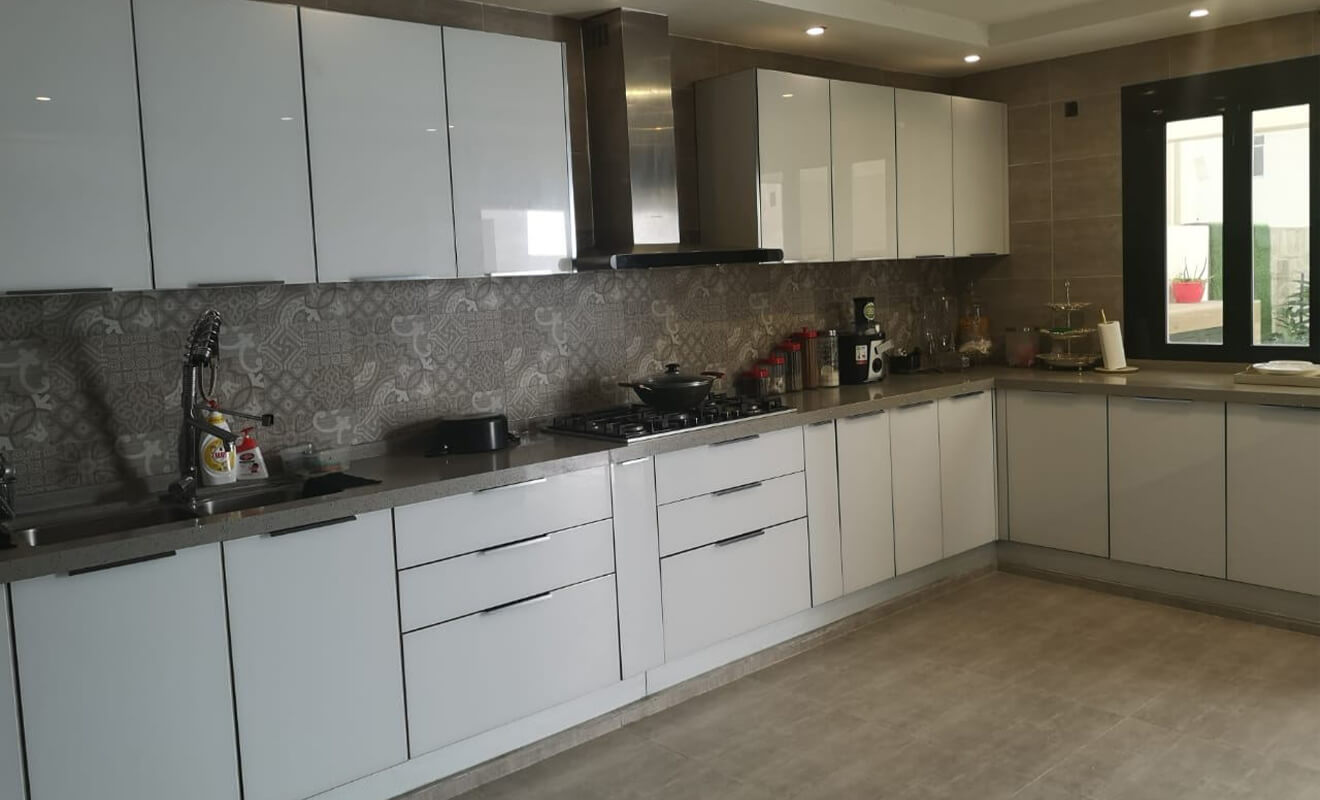 The compact I-shaped cabinetry with an island is a perfect fit for this kitchen space. It fooThe addition of an island not only enhances the functionality of the kitchen but also brings multiple benefits. By incorporating an island, the food preparation area can be conveniently shifted, freeing up a significant portion of the main countertop for other tasks or activities. Moreover, the island serves as a gathering spot for the family, allowing for shared meals. It becomes the heart of the kitchen, creating a warm and welcoming atmosphere that promotes interaction and connection among loved ones.