Guangzhou, China Apartment Custom Cabinet Project
Product Supplied: Entrance Cabinet, TV cabinet, Wardrobes
Technical Support: Customized Design, 3D Picture, Delivery, Installation Instruction
In this customization, Allure provides multiple cabinets for the living room and bedrooms that balance aesthetics and practicality. As per the client's request, MDF and particle boards are used as the primary materials, with walnut wood grain veneer and cream white lacquered panels as the main pairing scheme.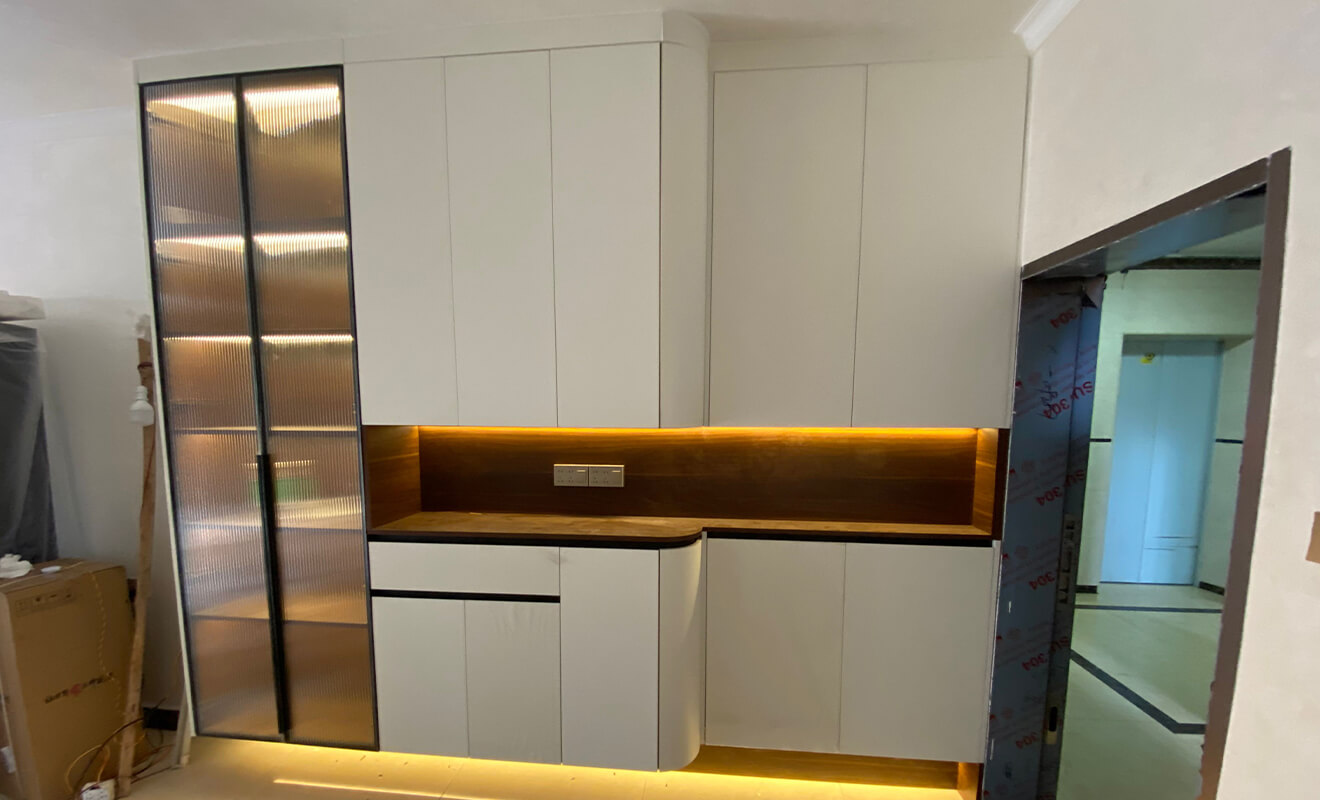 For the entrance cabinet, it is designed to reach the ceiling with an added suspended feature. The depth of the overall cabinet is adjusted based on the distance from the entrance door to the wall. The cabinets closer to the door have a smaller depth, while those closer to the living room retain the desired dimensions specified by the client. This arrangement ensures that the cabinets do not affect the visual appeal upon entering and eliminates any potential safety hazards from collisions. Moreover, it maximizes space utilization and provides additional storage capacity. The inclusion of glass cabinets and irregularly shaped cabinets adds visual interest and showcases the flexibility of the custom cabinet design.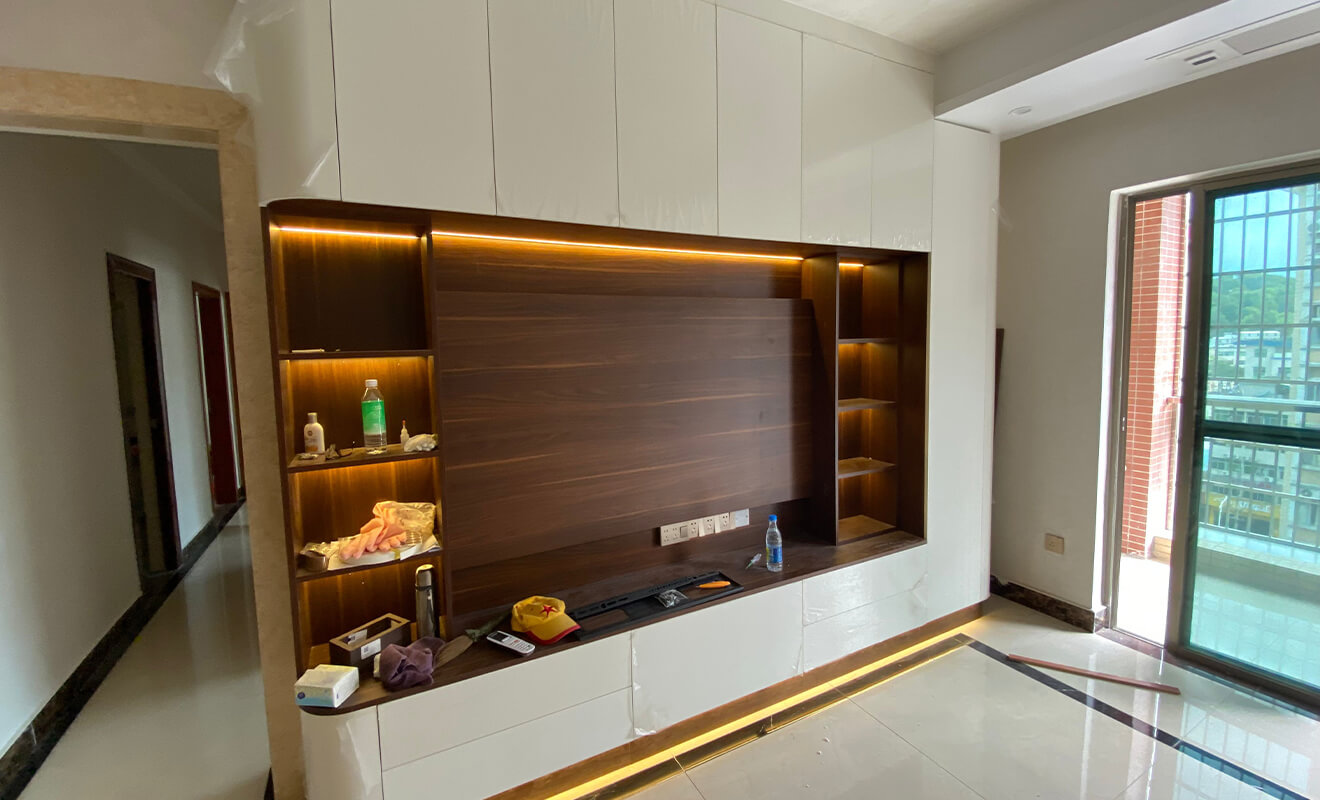 In the living room, the entire wall is utilized for the TV wall cabinet. LED light strips are installed on the open partitions in the middle and at the base, adding both functionality and a touch of elegance. Curved edge for the corner adds safety and more softness to the cabinet compared to angular edge.
In the master bedroom, a multi-functional cabinet is arranged along the entire wall. It combines a wardrobe and a dressing table, featuring both double-swing doors and sliding doors. The handles are chosen in golden long styles according to the room owner's preference, achieving a perfect blend of aesthetics and practicality.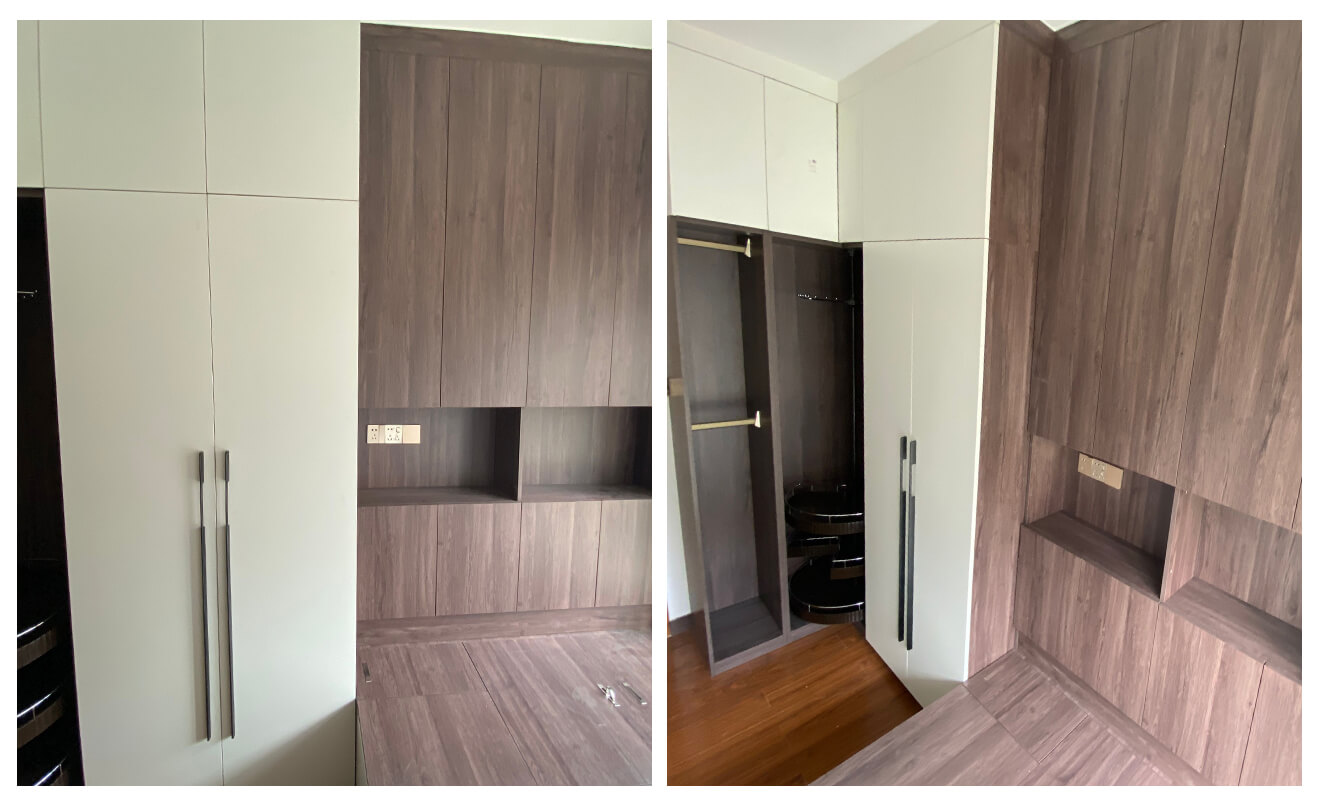 In the secondary bedroom, the small space is fully utilized with a bed cabinet and a corner wardrobe. The bedside cabinet is equipped with open compartments and sockets, while the corner area is furnished with a rotating clothes rack, making it more convenient for taking and placing.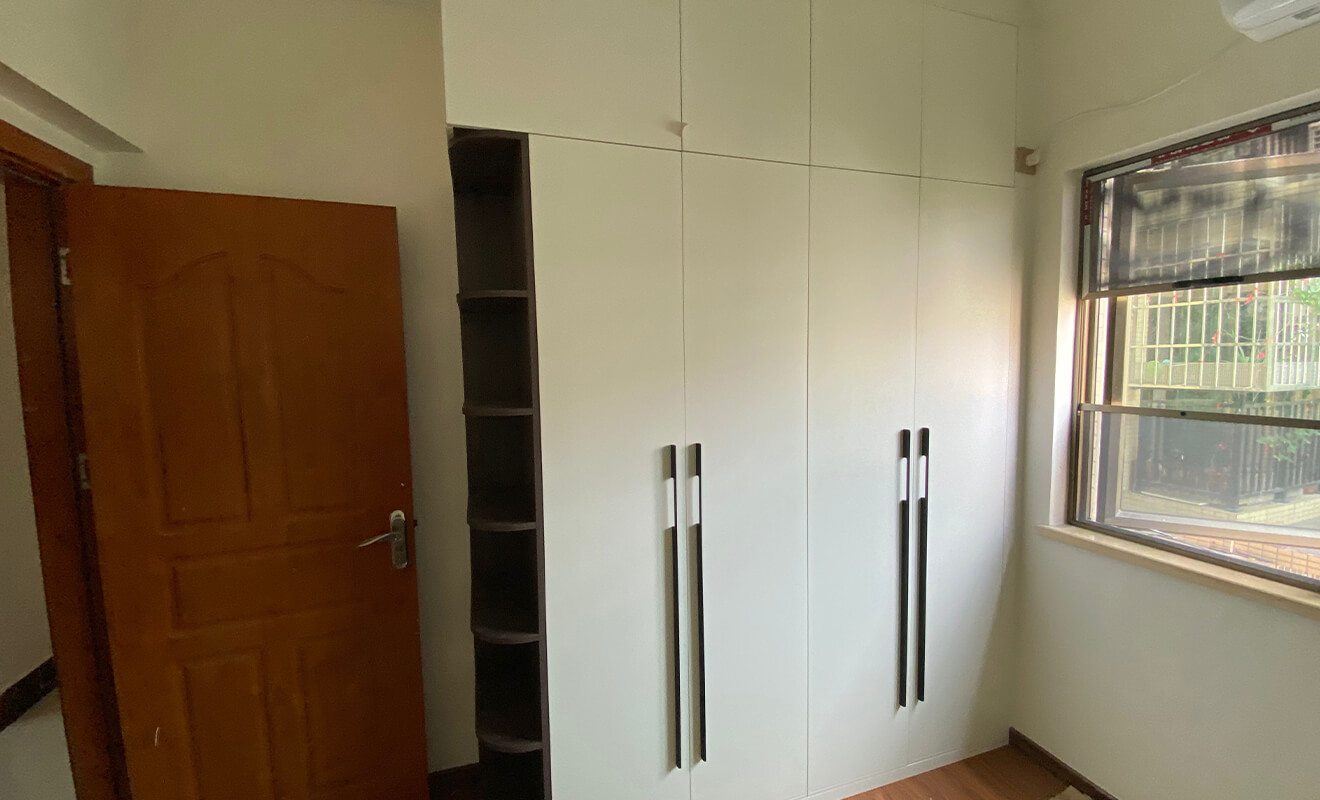 As for the wardrobe in the other secondary bedroom, open shelves are installed at the corners.