Ho Chi Minh City, Vietnam Project
Product Supplied: Kitchen Cabinets,TV cabinets, Wardrobes
Technical Support: Customized Design, 3D Picture, Delivery, Installation Instruction
In this apartment, a wide scale of muted white serves as the basis and continuing vertical textures draw the eye. They both go well with grey sections and the coral pink backdrop.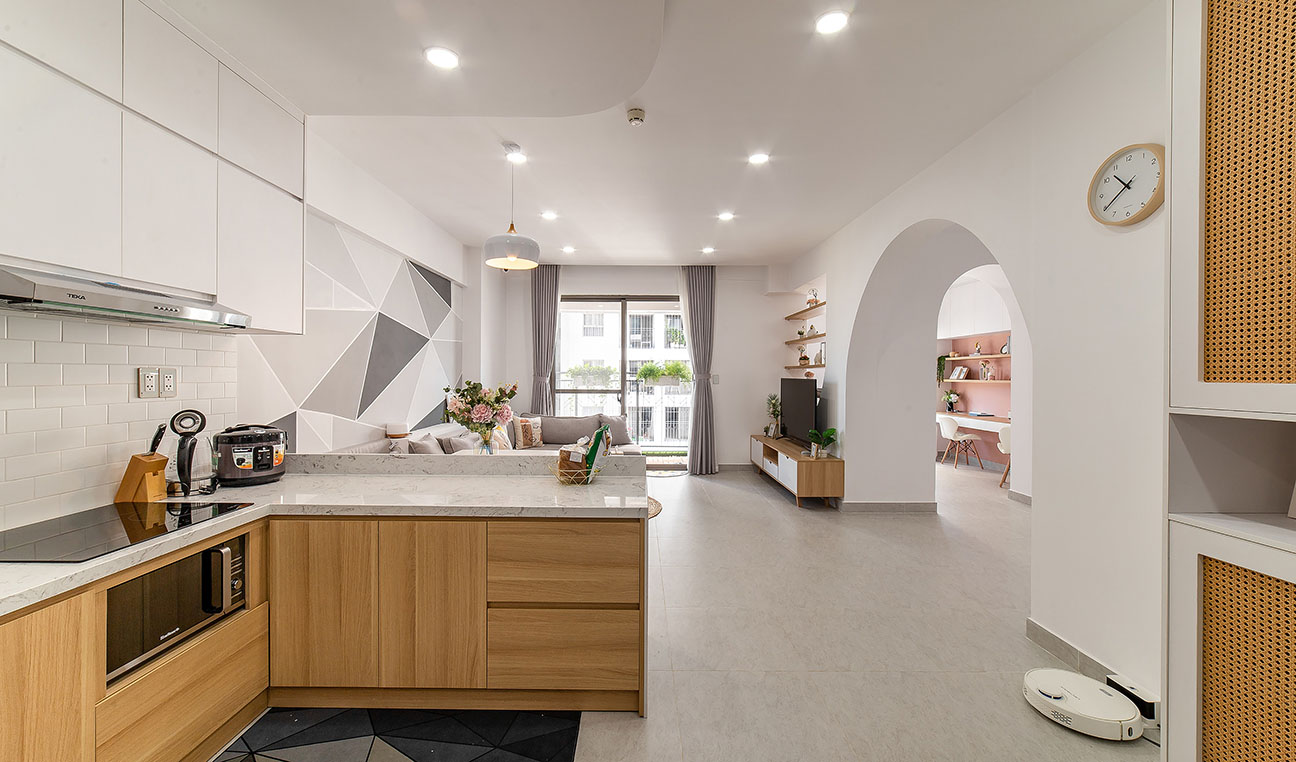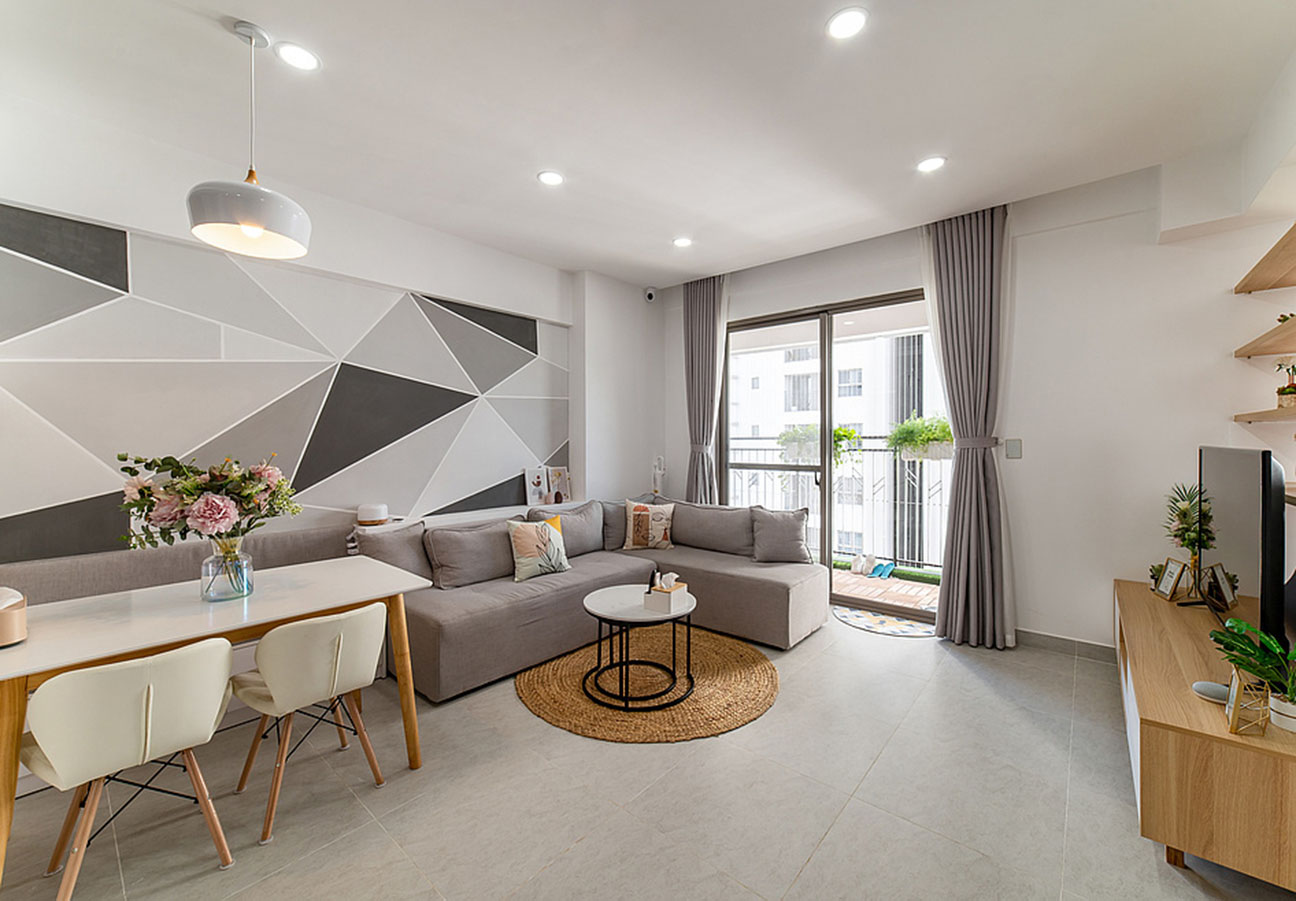 We designed an L-shaped kitchen cabinetry that assures a efficient workflow and plays a role in area division.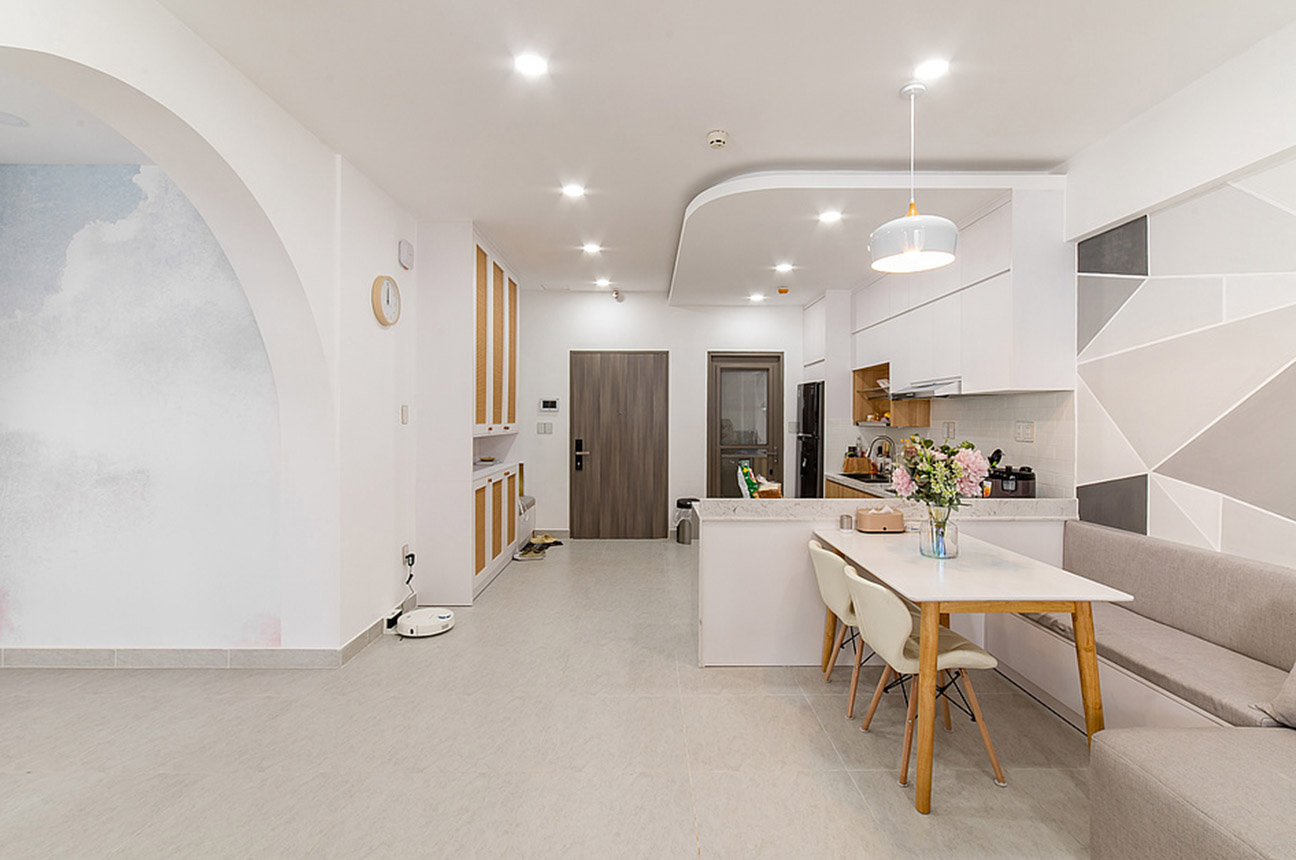 At the client's low demand of storage, instead of putting more cabinets, we took advantage of a partition wall and remodeled with fixed shelves, which alleviates visual bulk and makes it more decorative. The same approach applied to the study and only the upper cabinets are reserved.